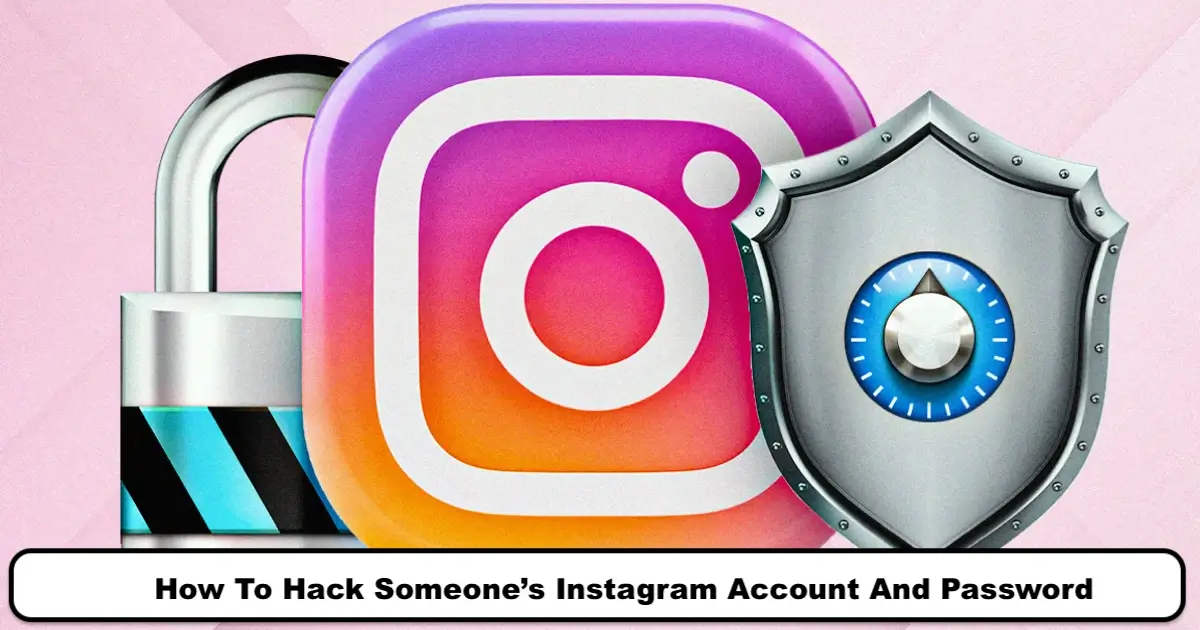 Probably, when we talk about hacking Instagram, we all have the mental image of hacked pages of famous people or celebrities. So, it is probably not hidden from anyone that there is a possibility of hacking Instagram accounts. The issue is to first know all the tools and ways to hack and then choose the best path among them.
Instagram has weaknesses when it comes to security reviews.
Against keyloggers, brute force attacks, and phishing, Instagram is weak. The password system is very simple and trivial and still has no solution for social engineering.
Various tools for hacking Instagram like SPY24, mSpy, Cocospy, Spizie,… are published and ordinary people can access the target person's Instagram account by using the services of these spy systems without having special expertise and skills. Each of these systems has its strengths and weaknesses, which we will discuss below.
In other cases, many times, for various reasons, we need to hack the account without installing software or applications. One of these methods requires physical access to the target phone. For this, we can use the "forget password" option.
Of course, other programs such as Myget, Ighack, and Instapwn are among the programs that are used to access Instagram accounts.
When people decide to hack other people's Instagram, one of their main concerns is whether this action is legal or not and how to increase security if they do this. Accessing all social networks without the permission of the targeted person is against the law and has consequences; Even if you have a password and don't use spyware.
In the following, we will give a detailed description of all the details of hacking Instagram accounts.
7 Weaknesses of Instagram you must know before hacking instagram accounts
Like all social networks, Instagram has its strengths and weaknesses. When analyzing and checking the security of Instagram, seven weaknesses of this service are evident in terms of security.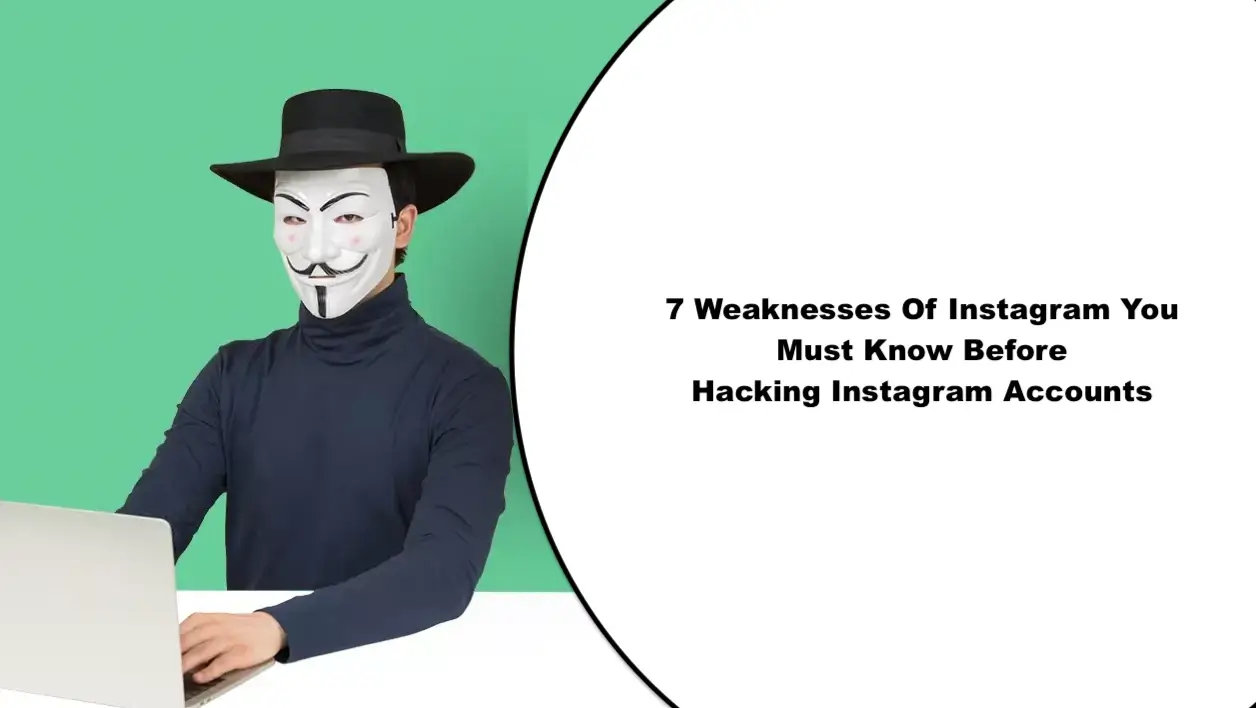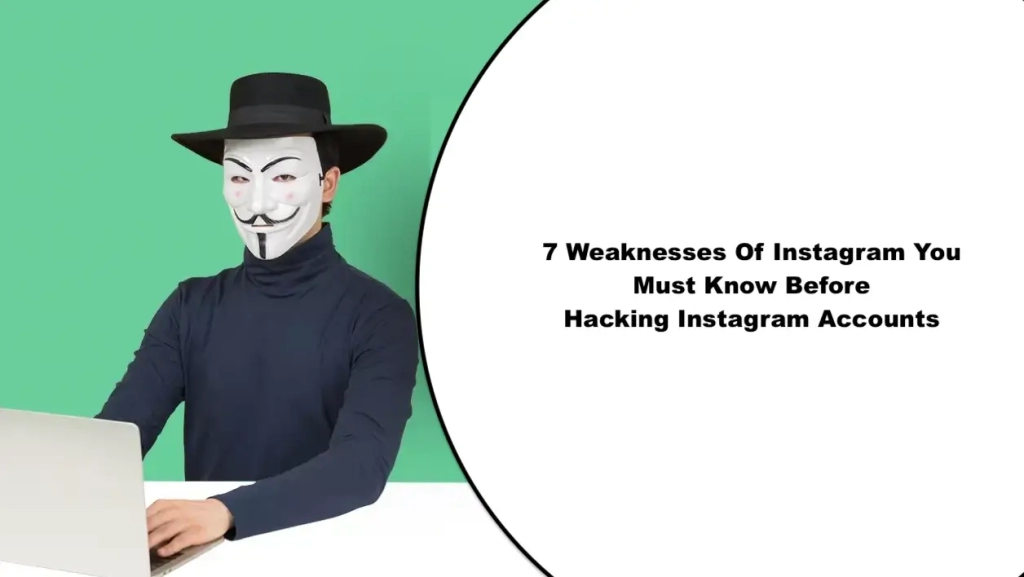 1.1 Using the Phishing
Normally, phishing happens through an unknown link or an email. Imagine that you received an email telling you that there is a problem with your Instagram account; To solve the problem, you click on the link and enter an unknown address. There is only one step left to reveal the username and password; Just enter your account information to solve this imaginary problem; Now the sender of the phishing link has everything needed to log into your account. To protect against phishing, ignore any messages asking for money or offering gifts, don't open anonymous links, and enable two-factor authentication, according to Meta. Read this article: Instagram Hack with Phishing (Creating a Fake Instagram)
1.2 Using the Easy Password
Despite many security warnings, many people still use very simple passwords for their accounts. Passwords such as date of birth or phone number or even last name are used for their passwords. This may not be within Instagram's responsibility, but if the user is forced to use a combination of uppercase and lowercase letters and numbers and characters to choose a password, the probability of being hacked will be much lower in the future.
1.3 Using the Zero-day Vulnerabilities
Instagram is not safe from zero-day exploits either. Such attacks sometimes have very high casualties and security damage; Because the service provider and the programming team do not have much time to fix the problem, and sometimes this timer reaches zero.
 Zero-day Vulnerability is a type of vulnerability that the application development company has not provided a solution to fix the problem; Because the problem is not identified or predicted.
 Over time, these security holes for Instagram or any other application may be fixed and their number will decrease and the security of the application will increase. But the smallest opportunity is enough to attack this application from unforeseen holes and tamper with account information. Probably, there are still countless of these defects in the programming structure of Instagram.
1.4 Using the  Password with a Keylogger
You are probably familiar with keylogger and how it works and its role in hacking different accounts. A keylogger is a software and spy tool that simplifies the hacking process by recording everything you type on your keyboard. Instagram account passwords or Email passwords are no different, this spyware records everything to get your confidential information. So it is obvious that Instagram has this weakness against these kinds of attacks. Read this article: Keylogger Android and Keylogger iPhone and Keylogger MacOS and Keylogger Windows.
1.5 Mobile OS Errors
Another of these weaknesses is related to the weakness of smartphone operating systems. Attackers gain access to accounts by finding security holes and attacking them.
Again, this weakness is probably not directly for Instagram, but its users can be subjected to spying attacks through this weakness.
1.6 Using the Brute Force Attack
Brute force in the word means the use of force and coercion to do something that is usually without precision and planning. In the world of technology, attacks with this name are a group of widespread and numerous attacks based on trial and error. Having a username, they try many different combinations for the password to finally reach the desired result. The difficulty of the password determines the duration of the attack process. Now imagine waiting months or years to find a strong Instagram account password! Read this article: Hack Instagram Account Password Cracker
1.7 Using the Social Engineering
The main factor of hacking in this method is not system errors and defects, but the use of human agents and human errors. The main factor of hacking in this method is not system errors and defects, but the use of human agents and human errors. Mistakes made by users are engineered and directed by attackers to achieve the ultimate goal. Naturally, dealing with such attacks is much more difficult and costly for Instagram than structural problems because they are hard to predict.
 Some of the techniques of these engineering attacks are:
1- baiting (for example, dropping an infected flash drive)
2-scareware (for example, installing an infected software after receiving security warnings and false threats)
3-adware: (for example, advertising a free game and encouraging installation on the web)
4-pretexting (for example, the attacker pretends to be a police officer and says he needs this information)
2. How to Hack Instagram Accounts- 6 Best Hacking Instagram Account Tools in 2023
Here is a list of popular Best Instagram spying apps tools:
2.1 SPY24
Complete and categorized services in a neat and beautiful design is the first thing you see when entering this site. With a few simple clicks, you can access Instagram hacking services. The site offers its services on Mac, Android, iPhone, and Windows operating systems. The site also guarantees that you will remain anonymous for all its services. Another bold point on the site was that after choosing SPY24, spying continues even when you are offline. You may not have access to the Internet, or it may be your time to sleep or have fun; Everything that is done in your targeting account is recorded for you and you can monitor all these activities after going online.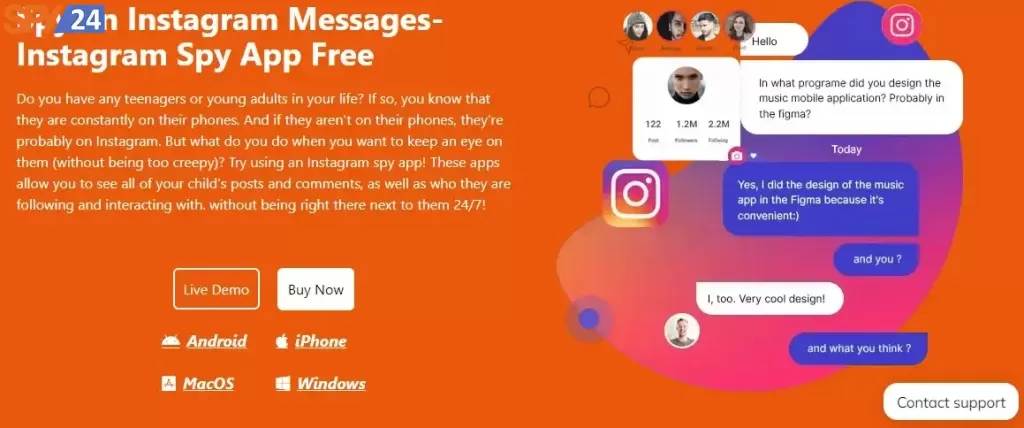 Key Insta Features:
You can have remote access to your kid's Instagram activity.
Read all social media and IM conversations
Enables real-time GPS location tracking
Browse all files, photos, and videos stored on their device
Track all texts and emails, even deleted ones
Read deleted messages from the phone
Wi-Fi, and SIM card location tracking
Monitors all keystrokes from Instagram and other messaging apps
Cheapest Plan
Supported Operating Systems
Number of Devices Supported
Free Trial/Demo
Refund/Guarantee
From a 30-day free Trial version
Android 4.4.4 – 11
iOS 6 up to 16
1

Yes

10 days
2.2 mSpy
mSpy is undoubtedly one of the most powerful and oldest spy tools. Instagram hack service is one of the most popular choices of users of this site. In addition to hacking Instagram, this site also provides other services such as listening to calls and hacking emails, and other social networks. One of the features of the site is to take screenshots of the activities of the target audience and date them. This will help you not to go to the app all the time and get notifications in case of any activity.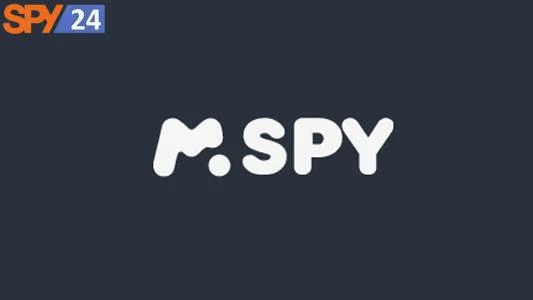 Key Insta Features:
Keylogger
Geo-Fencing
Web History
It offers real-time dashboard alerts.
You can update this application remotely
| Cheapest Plan | Supported Operating Systems | Number of Devices Supported | Free Trial/Demo | Refund/Guarantee |
| --- | --- | --- | --- | --- |
| $9.99/month | Android OS 4+iOS 7 – 13+ without jailbreak | 1 | Yes | 14 days |
2.3 CocoSpy
Coco Spy gives you full access to chats and messages sent and received, as well as monitoring contacts. To use this service, only three steps are required: 1-Sign Up for Cocospy, 2-Get Cocospy Set Up, 3-Check on Instagram Chats. Of course, in addition to a simple user experience, CocoSpy does not ask you for much information during registration.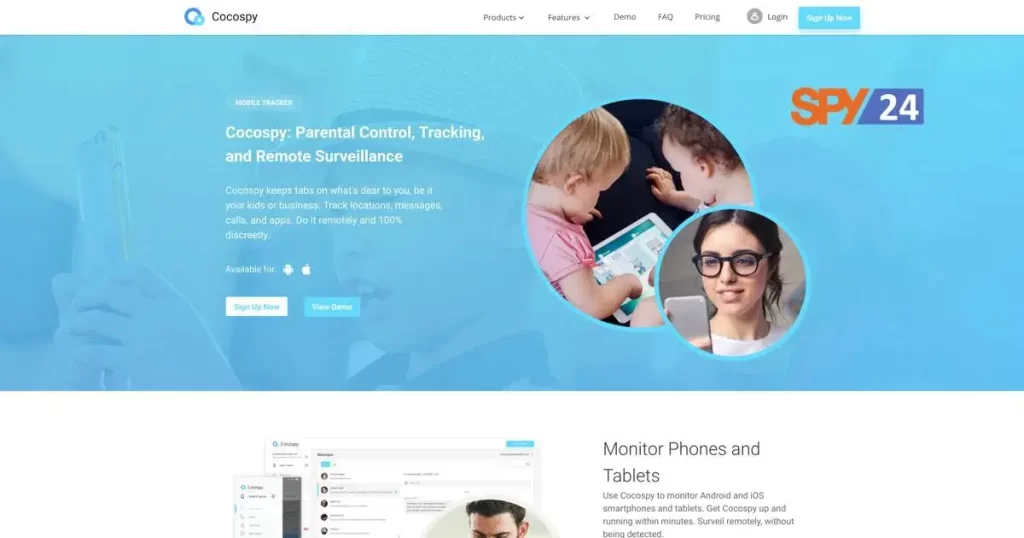 Key Insta Features:
Discreet & Tamper Proof
Call history
SMS Messages
GPS Locations
Geo-fencing
| Cheapest Plan | Supported Operating Systems | Number of Devices Supported | Free Trial/Demo | Refund/Guarantee |
| --- | --- | --- | --- | --- |
| $12.50/month | Android OS 4+All iPhones | 1 | Yes | 10 days |
2.4 FlexiSpy
"A Ford and a Ferrari have four wheels and an engine, but can you consider them equal?" By writing this sentence on the FlexiSpy website, they are trying to express their differences and distinctions compared to all competitors. According to site creators, security, age and special and unique services of their site are their power and specialness. The hacking and monitoring packages on this site include comprehensive monitoring services that are available at three levels: lite, premium, and extreme.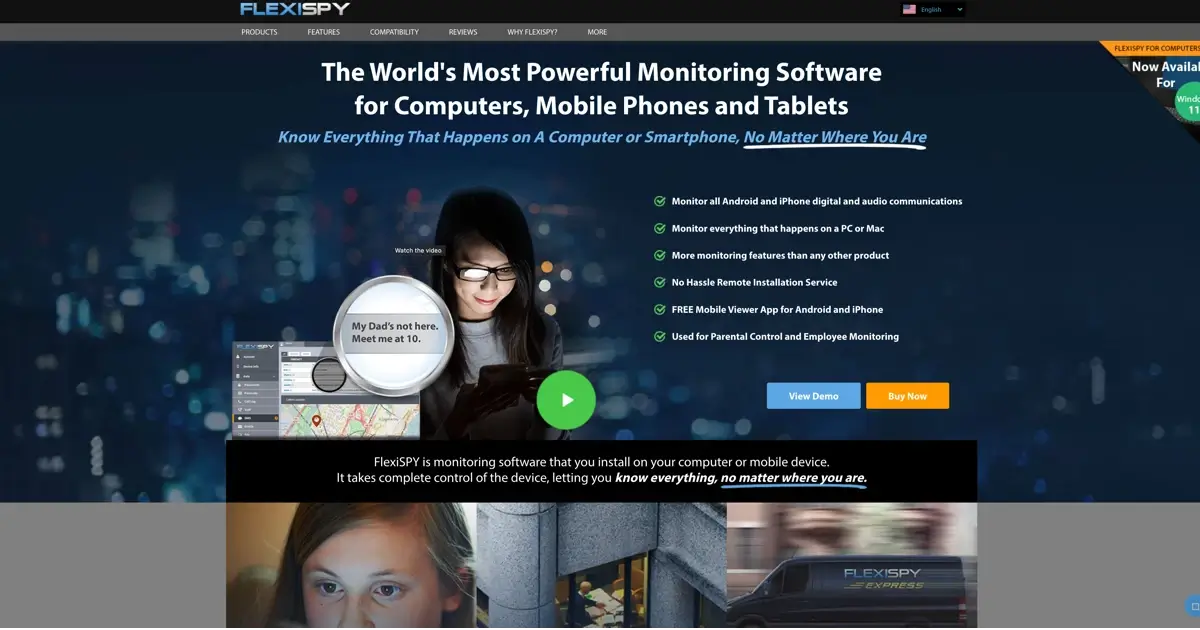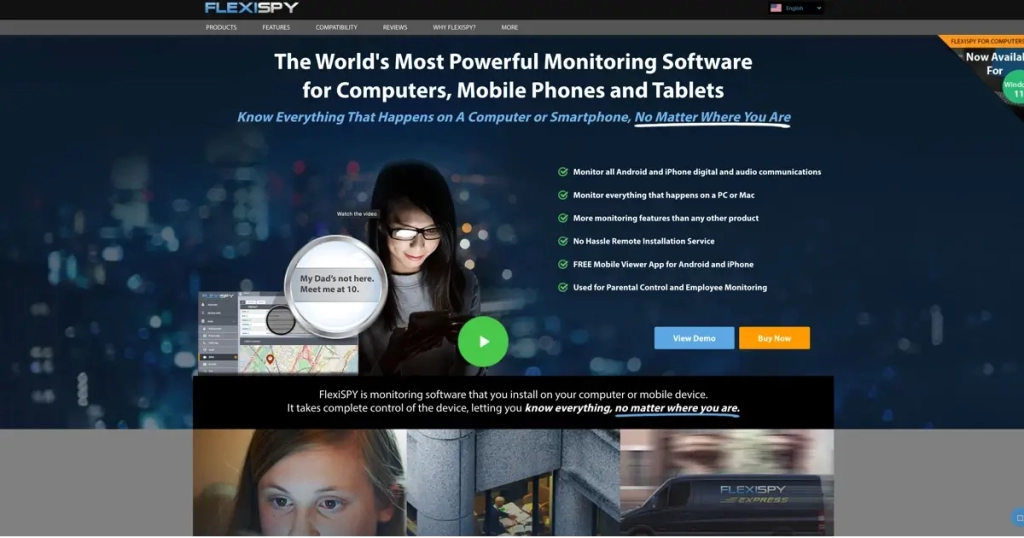 Key Insta Features:
Real-time GPS location tracking and geofencing
Access to complete WhatsApp chat logs and all exchanged files
The ability to review their full browser history
Access to conversations on Discord
| Cheapest Plan | Supported Operating Systems | Number of Devices Supported | Free Trial/Demo | Refund/Guarantee |
| --- | --- | --- | --- | --- |
| $29.95 month | Android OS 4+All iPhones | 1 | Yes | 7 days |
2.5 Spyzie
Spyzie allows for covert Instagram spying: With Spyzie, you can read a person's private Instagram messages without them detecting your activity. This is due to Spyzie's focus on stealth and secrecy in its design. Regardless of whether the target user operates an Android or iPhone device, Spyzie is capable of spying on their Instagram messages while remaining undetected. Spyzie summarizes its services for hacking Instagram in these three cases: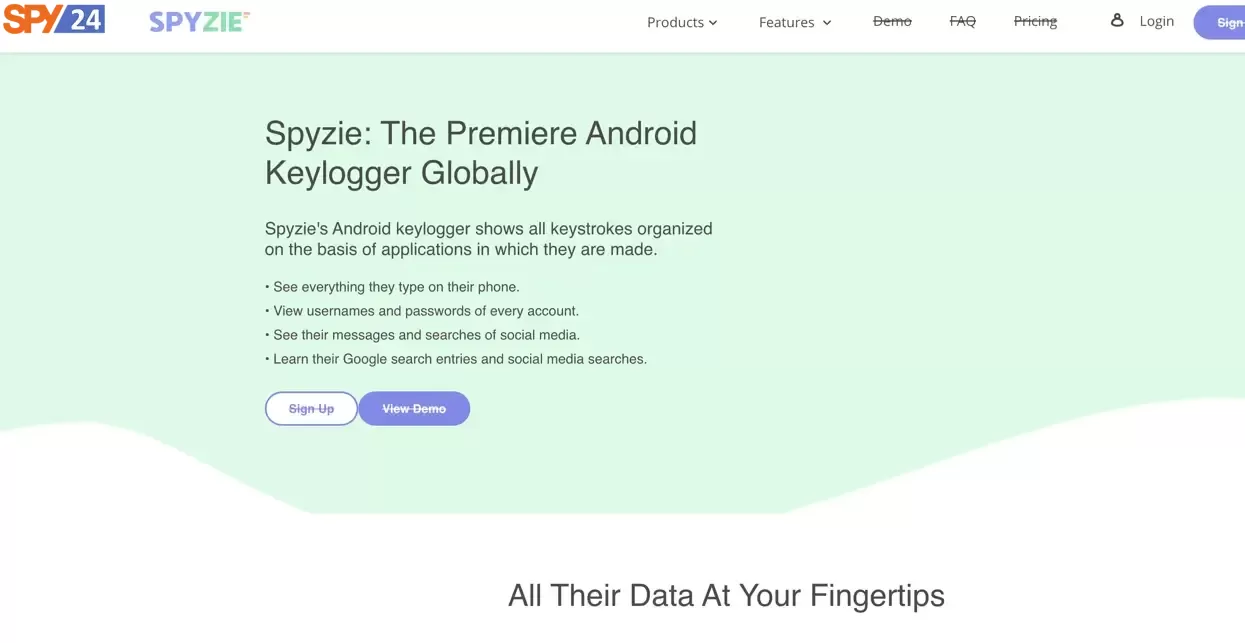 1-View the people with whom they chat on Instagram.
2-Track their followers and the people they follow.
3-View the media files that they share on Instagram.
Accessing and using the services of this site is easy and the registration process is short. In addition, the site also provides hacking services for other messengers and social networks.
Key Insta Features:
Instant keyword alerts
Features real-time keyword alerts
Allows you to set daily time limits for WhatsApp usage
Automatically records all voice messages
| Cheapest Plan | Supported Operating Systems | Number of Devices Supported | Free Trial/Demo | Refund/Guarantee |
| --- | --- | --- | --- | --- |
| $39.99/month | Android and iOS 9.0+ with | 1 | Yes | 10 days |
2.6 Spylix
When you visit the site, the path to find the Insta hacking service is not visible. It seems that working with the site is not easy for the user, but in their explanation of their services, they have comprehensively said that INSTAGRAM hacking is also included in this list of services.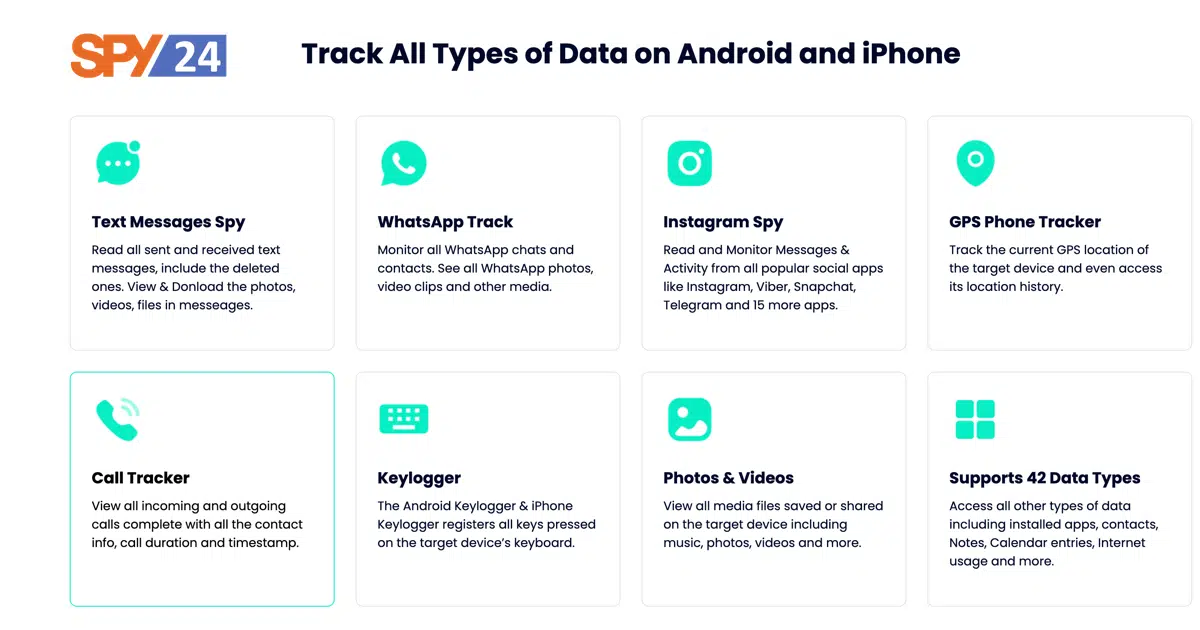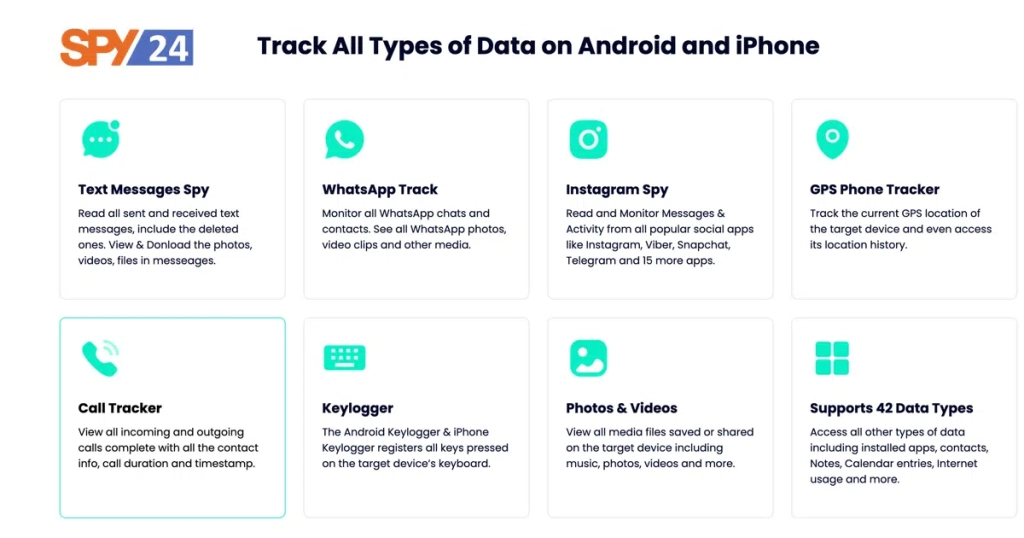 Key Insta Features:
The ability to set screen time limits
Remote app and game blocking
Live screen video and screenshots
| Cheapest Plan | Supported Operating Systems | Number of Devices Supported | Free Trial/Demo | Refund/Guarantee |
| --- | --- | --- | --- | --- |
| From $39.99/month | Android 5.0+All jailbroken iOS devices | 1 | Yes | 10 days |
2.7 XNSPY
At first look at the site, you will see a wide range of services provided by them, and hacking Instagram is also a part of these services. XNSPY Instagram Spy Tool allows parents to monitor their child's Instagram activity by providing access to all photos shared on the app, including date and time stamps for each photo.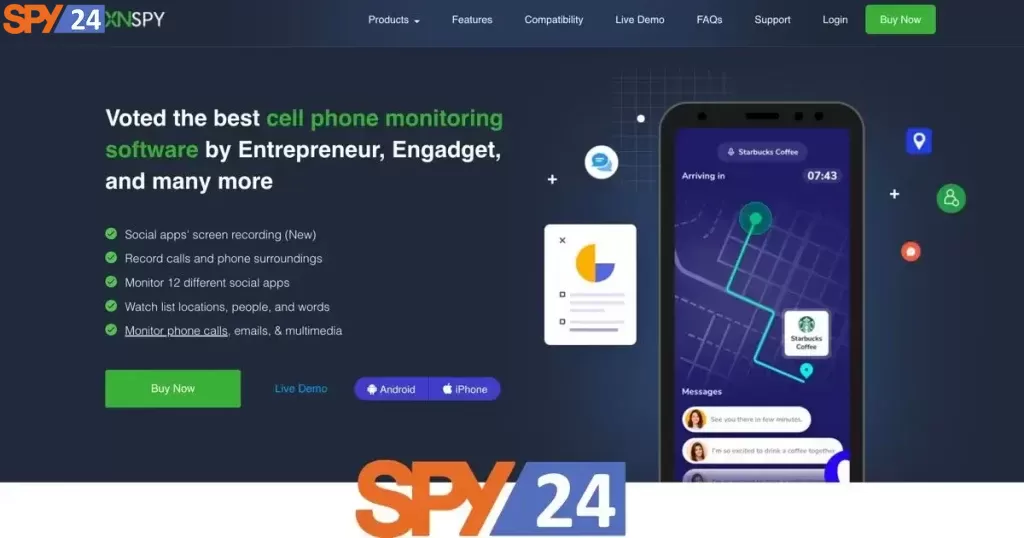 They announced two features of their Instagram hack:
1-Spy on all Instagram photos.
2-Check the date and time stamp for every Instagram photo.
Key Insta Features:
Phone calls and voice recordings
Access to all media files on the device
Real-time screen recorder
Keylogger and password chaser
Cheapest Plan
Supported Operating Systems
Number of Devices Supported
Free Trial/Demo
Refund/Guarantee
From $10.50/month
Android 4 – 11
iOS
1

Yes

10 days
3- How to Spy on Instagram without Installing Software
Sometimes there are situations where we need to hack the targeted account without installing any software. SPY24 offers services that are suitable for all conditions. Before installing the SPY24 application, purchase the desired service and gain full access to your target account in four steps.
First step: sign up for SPY24
Create a SPY24 account. Create a SPY24 account by filling out the simple registration form so that the service can be provided to you. Make sure that you enter a valid and accessible e-mail when registering, through which you will receive the necessary settings for hacking.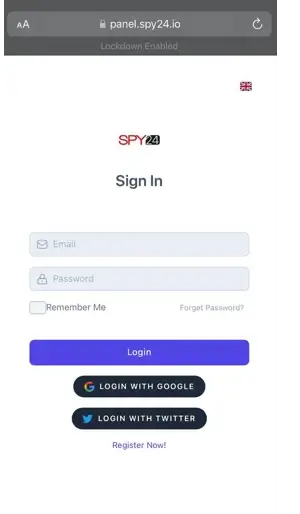 Second step: set-up configuration
After registering on the site, SPY24 will send you an email that includes complete and comprehensive instructions for configuring the device. Follow the steps in the description in order and don't skip a step that you don't have to redo.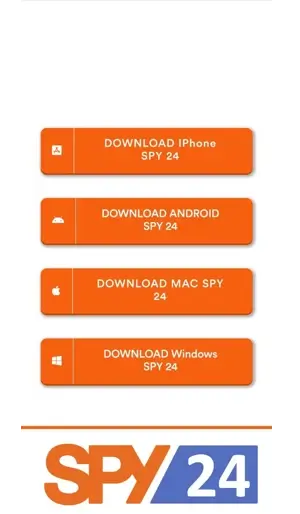 Third step: disable the device protection
In this step, it is necessary to disable the security system of the targeted device. To disable this system on the phone, you must go through the following steps:
1- First, check that the phone is charged, does not have a password or you know the password and have access to the Internet.
2- 2- Find Play Store in your menu and tap on it.
3- 3- Select Play Store settings, and disable security scan on the device in the settings menu.
Instagram Spy App
To view Instagram messages, first, select the message option in the app. Then, scroll down and click on the specific conversation you wish to view. This will allow you to see all messages sent and received between yourself and the other person.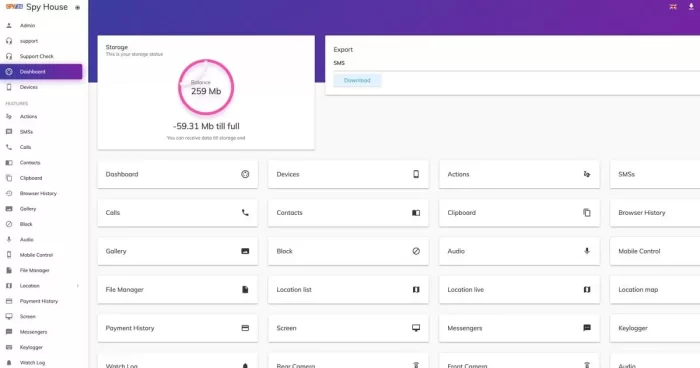 Fourth step: Time to monitor Instagram
Now you can go back to the site and log in to your SPY24 account and start the process of monitoring and checking the Instagram of your targeted person. In the control panel section of the site, by entering device information, such as number and model, you can hack into the account of your child or partner or any targeted person online. Of course, in this way, you will be able to access calls and other social networks and messengers.
4-5 Other Best Phone Hackers for Hacking on Instagram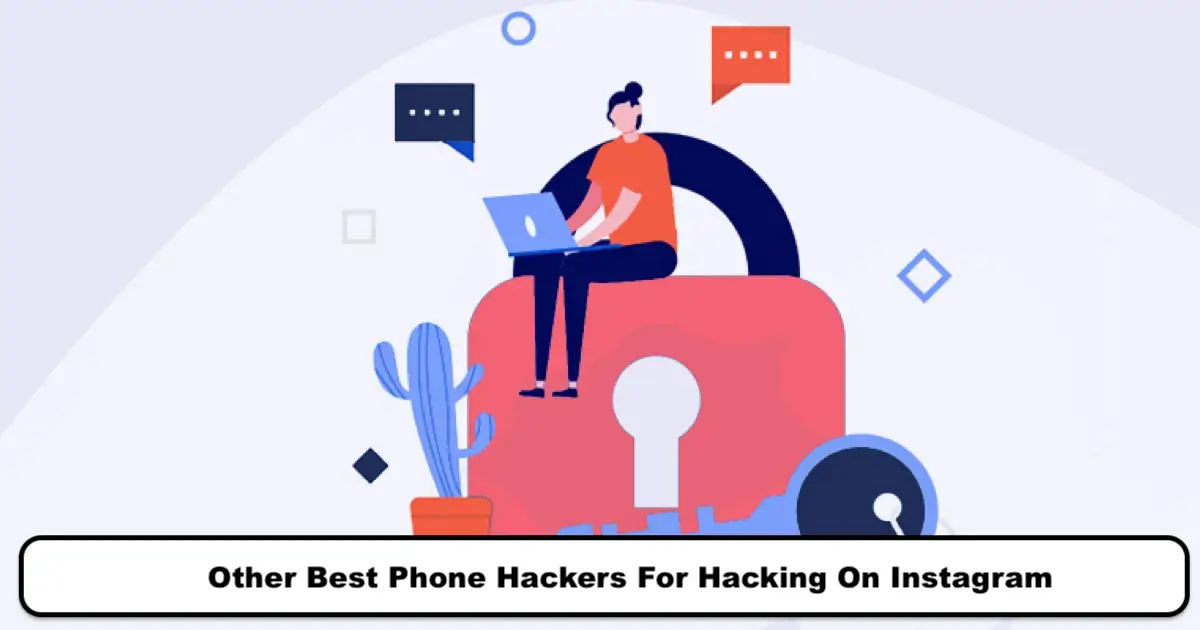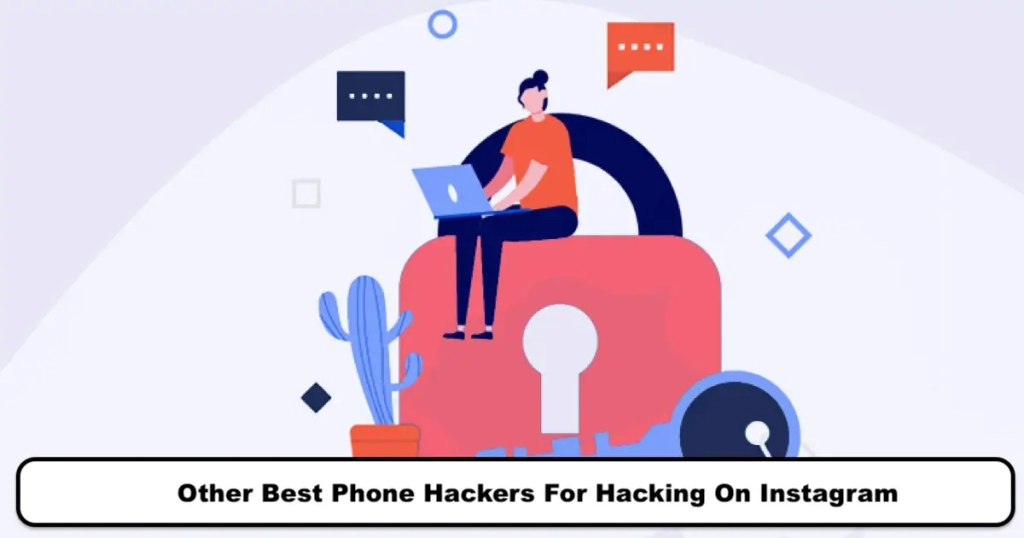 4.1- InstaPwn:
This tool is simple and practical. It is enough to install the malware on the targeted person's phone and easily access the account and start monitoring and checking chats, photos, and contacts. Hack an Instagram account in less than 20 minutes. Our account hacker is powerful but simple to use. Reasons Why You Should Hack an Instagram Account: The only time you should hack an account is if you're trying to break into your profile or the profile of someone that's specifically requested you to do so. Always make sure you get consent from the user before you hack their account password.
4.2- MyGet
This site offers one of the most attractive services. You can hack an Instagram account without a password. All you need to hack using this system is to install it once on Android phones and then activate the secret mode, and on iOS to confirm the login to iCloud once. Whenever you have access to the Internet, you can check all recorded activities by logging into the site.
4.3- iGHack
IGhack is probably one of the simplest hacking methods. In this method, you don't need to install software, and you will be given a password after a few minutes, just by providing the user name of the desired person to the site. Now you just need to install Instagram and enter the account by giving your password and username and start checking.
Get your friend or celebrity's Instagram password:
Do you want to recover your own Instagram password or maybe you just want to prank your friend? We made it easier than ever to get Instagram passwords. Our tool works fast and it's web-based. You don't need to download anything!
4.4- InstaRipper
This is a free and fast Instagram hacking service that works for Android and iOS operating systems. The mechanism of this service is very simple and it will lead you to the account password in a few simple steps. It is enough to enter the username after entering the site and selecting the hack option. For the magic to work, just press the hack button and after a few minutes, you will receive the password. Probably everyone knows the step after receiving the password.
4.5- Password reset
Another chance you have to gain access to accounts is when you have physical access to the target phone. In this situation, there are two ways to hack. First, if you don't have a password, you can access the saved passwords of the phone. The second way is simpler. You can enter the username in another phone and use the forgotten password option to receive the password on the targeted phone through an email or SMS.
5- Is It Legal to Hack Instagram?
Any access and use of people's social networks without their permission is an example of an illegal act; Even if you have the password and do not use traditional hacking methods, it is still an illegal act. but you can provide a few things to justify your action.
1- In some circumstances, the targeted person has died and you do not have access to his password or account; To delete photos and videos and the account, you may use a hack to sign in to the account.
2- One of the monitoring methods and protocols of departments and organizations is to check the activities of people in messengers and social networks. You can justify hacking in this situation by considering Instagram as the virtual network of the targeted person.
3- Protecting children is probably the biggest concern and reason for people who hack Instagram. The extent and potential dangers of virtual networks make families worry about the safety of their children. After one of the hacking methods, they try to control and monitor the activities of their children and their contacts.
4- Doubting the partner is another condition for using hacking. When the partner has suspicious behavior or suspicious calls and visits, it can be hacked. Probably, accessing Instagram and checking chats and contacts will show the truth.
5- How to Prevent Your Instagram from Being Hacked
As you have seen, Instagram, like other social networks, is not free of security weaknesses, and various services are provided for hacking Instagram. But by following a few tips, you can reduce the possibility of your account being hacked.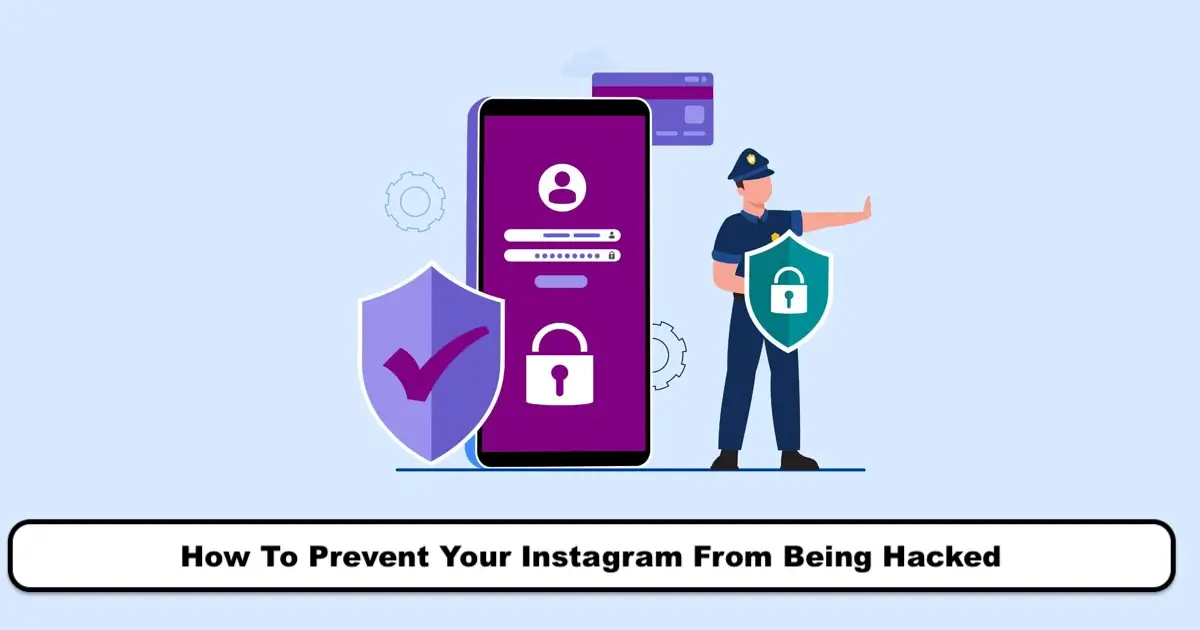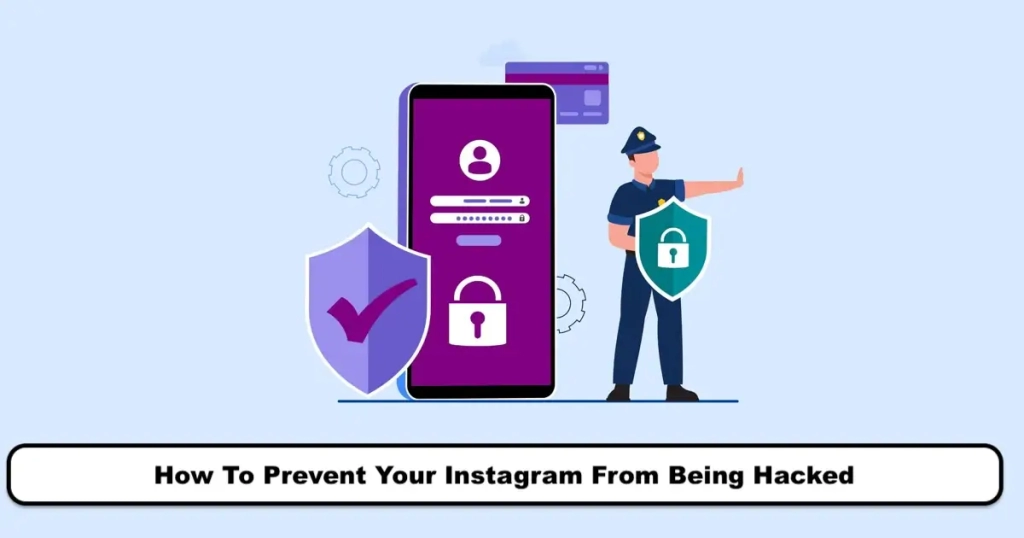 1- Using a strong password:
Try to create a password for your account from a combination of uppercase and lowercase letters and numbers. As the password becomes longer, the chance of hacking the account decreases.
Do not use similar passwords
If you are one of those people who use one password for all of their applications, it is better to avoid doing so and quickly set different passwords for your phone's applications. If someone has your password, they can misuse all of your phone's applications and the account that you have in them. Do not choose the same password for your email and Instagram account to avoid facing the problem of hacking your page on Instagram. Passwords are of special importance; to prevent your Instagram from getting hacked, you must choose these passwords wisely.
Change your password regularly
One of the most effective ways to prevent Instagram hacking is to change your password periodically. By changing your password on a monthly basis, you can prevent your account from being hacked. Changing your password is not only important for Instagram but also for many other applications or even bank cards that you use.
2- Make Two-Factor Authentication Available:
Two-step verification for login is also a strong barrier to hacking. To activate a two-step Instagram identity, first, provide Instagram with your mobile number. After entering the mobile number on Instagram, you must touch the three dots or gear button. Then a menu will appear for you, one of its options is two-factor authentication, select it and then activate the Require Security Code option. Then select the Turn on option in the opened window. Read this article: How To Activating Two-Factor Authentication On Instagram
3- Avoid suspicious short links:
Many users put short links in their bio page or in the stories they post, which you touch to enter another page. In some cases, profiteers or attackers use these links and use them to hack the page. If you have a suspicious follower on your page that has one of these links, do not open it. To prevent Instagram from being hacked, it is better to avoid touching the short links that you see on different pages that are not safe for you as much as possible. Or use URL-checking applications.
4- Log out of Instagram
To protect your Instagram page, it is better to log out of your account after each use of Instagram, so that if someone has your mobile password, they cannot easily access your Instagram. It has happened to many people that they have entered their personal page from a device that belonged to someone else or shared a device with someone else. To keep our pages safe, we must definitely log out after each use of these devices. In many cases where people have faced the problem of Instagram hacking, this has been the way. They entered their personal page through another person's device and forgot to log out at the end of their work. Read this article: How Can We Find Out Who Has Access to Your Instagram Account?
5- Blocking access to other applications on Instagram
If you use your Instagram account to log in to other applications, by providing your information, you give others the opportunity to infiltrate and hack your Instagram. In these circumstances, if those applications are hacked, your Instagram information is also exposed to hackers through that application.
To prevent other applications from accessing your Instagram and increase your page's security, you can take the following steps:
First, enter your Instagram settings. Then select the "Apps and Websites" option.
In the next step, you will see every website or application that has been authenticated through your Instagram. You must then remove all items so that there are no options in Active, Expired, or Removed. At this point, your Instagram is more secure and inaccessible to other applications and websites.
6- Connecting to a VPN when using public Wi-Fi
One of the factors that play a role in reducing the security of your page is the use of WiFi in public places. When using public Wi-Fi, use a VPN or proxy to change your IP address and prevent your Instagram from being hacked.
7- Avoid Installing Unknown Applications:
In different ways, you may encourage the installation of different games or applications. Each of these applications has the possibility of spying; So it is suggested to buy or install your applications from safe sources.
8- Privatize the account:
If you want only certain people to see your page with your approval and thus increase your security, change your page from public to private.
9- Avoid following and being followed by suspicious and anonymous pages:
To increase the security of your page, stay away from suspicious and anonymous pages. Ignore any links and messages sent from these accounts; As a result, you can reduce the risk of being hacked.
Conclusion:
We probably read about the best and most common methods of hacking Instagram in the article above. Each method has its advantages and disadvantages. If you do not have access to the target person's phone and you are looking for a safe and secure way to hack an Instagram account, we suggest you visit the SPY24 site. Even if you do not have expertise in this field and are a simple user, using SPY24 will be simple for you.
Frequently Asked Questions
How secure is using SPY24?
✅ The process of hacking and monitoring is safe through SPY24 and the targeted person will never find out.
What are the features of the SPY24 Instagram hack?
✅ Along with the security and preservation of your identity, guaranteeing the success and simplicity of the site are the features of the site.
Do I have to be online all the time?
✅ No need to be online all the time. All the activities of the hacked person are recorded 24 hours a day and you can check everything after going online.
How can we tell if Instagram has been hacked?
✅ There are various ways to determine if Instagram has been hacked. You can check your own account information to find out about this issue. For more information, please refer to the article.
What should be done after Instagram is hacked?
✅ If you are sure that your account has been hacked, you should take steps to recover it. Changing the password is the first and most important step. For more information, please refer to the article.
What is the reason for Instagram account hacking?
✅ The main reason for Instagram account hacking is the insecurity of the account password. However, there are also other factors that make it easier for opportunistic individuals to carry out such attacks. The methods and measures introduced in the article can help prevent your account from being hacked to a large extent.
What happens if Instagram gets hacked?
✅ In a hacked Instagram account, all your private information, messages, and photos are accessible to the hacker.
What should be done after Instagram is hacked?
✅ If you have noticed signs of Instagram being hacked, you should quickly change your password. If you have been logged out of your account, you should get a new security code through the "Get help signing in" option. If none of these steps work, report the hacking of your account to Instagram.
How can we prevent Instagram from being hacked?
✅ To prevent Instagram from being hacked, choose a strong password and change it frequently.
What are the signs of an Instagram account being hacked?
✅ Some signs of a hacked Instagram account include photos being posted to the account that you didn't upload, following accounts that you don't recognize or don't remember following, and being unable to log in to your own account even though you're entering your information correctly.
Is Instagram hackable?
✅ If you don't pay attention to security measures, your Instagram account can be easily hacked and compromised, possibly within just a few minutes.