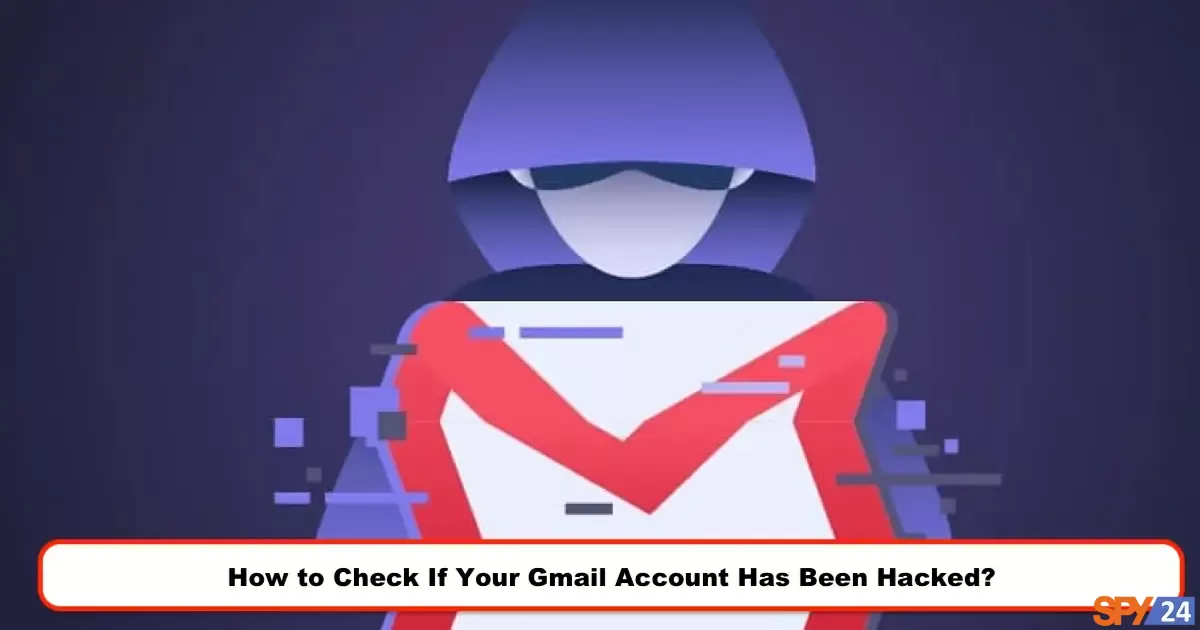 Gmail users 📧 may have important and extensive information in their accounts. They may have connected it to social networks, websites, bank accounts, and more. This importance makes hackers want to infiltrate it. In this article from Anzal Web, we explain what the signs of Gmail hacking are and examine the symptoms of a hacked Gmail account.
Does someone have access to my Google account?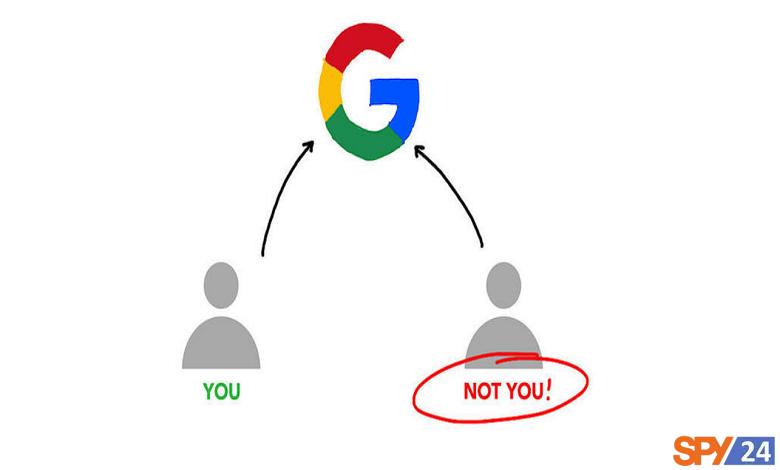 Go to the My Activity page to access your Google account history on all devices and Google services such as YouTube, Google Maps, Google Play, and more. Review the recorded data to make sure it matches your usage.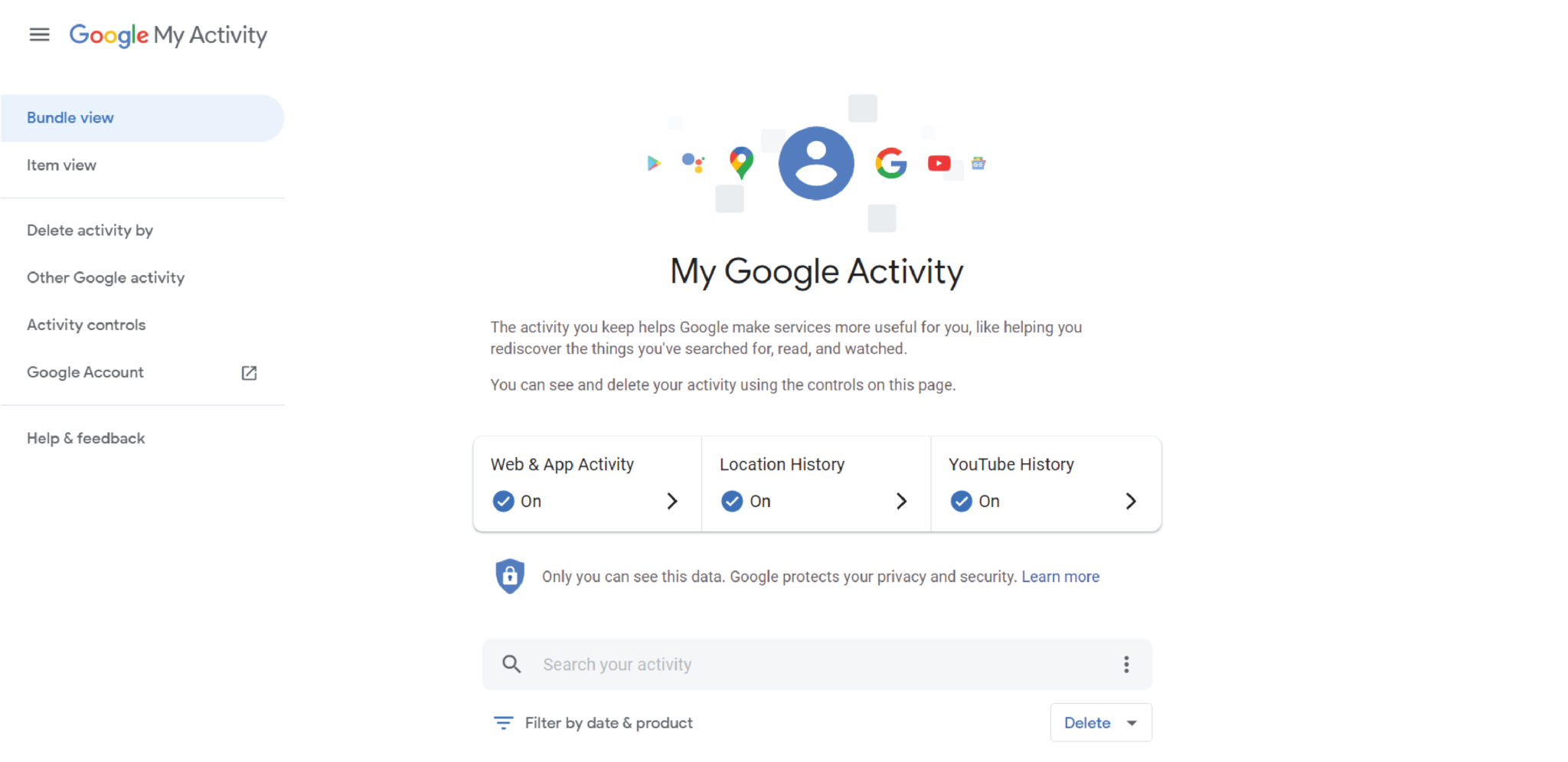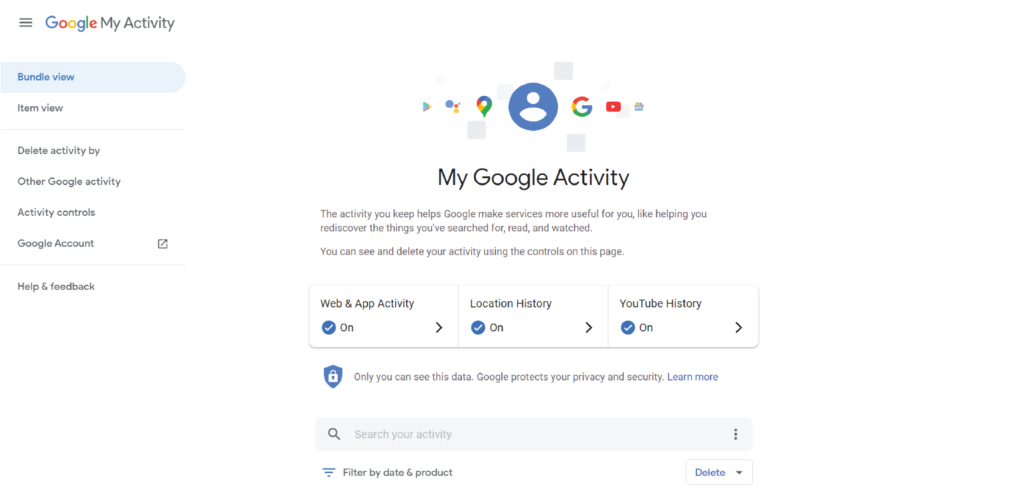 Also, go to Device Activity to check a list of devices you have logged into with your Google account. If you see an unknown device, click the three dots and click Sign out.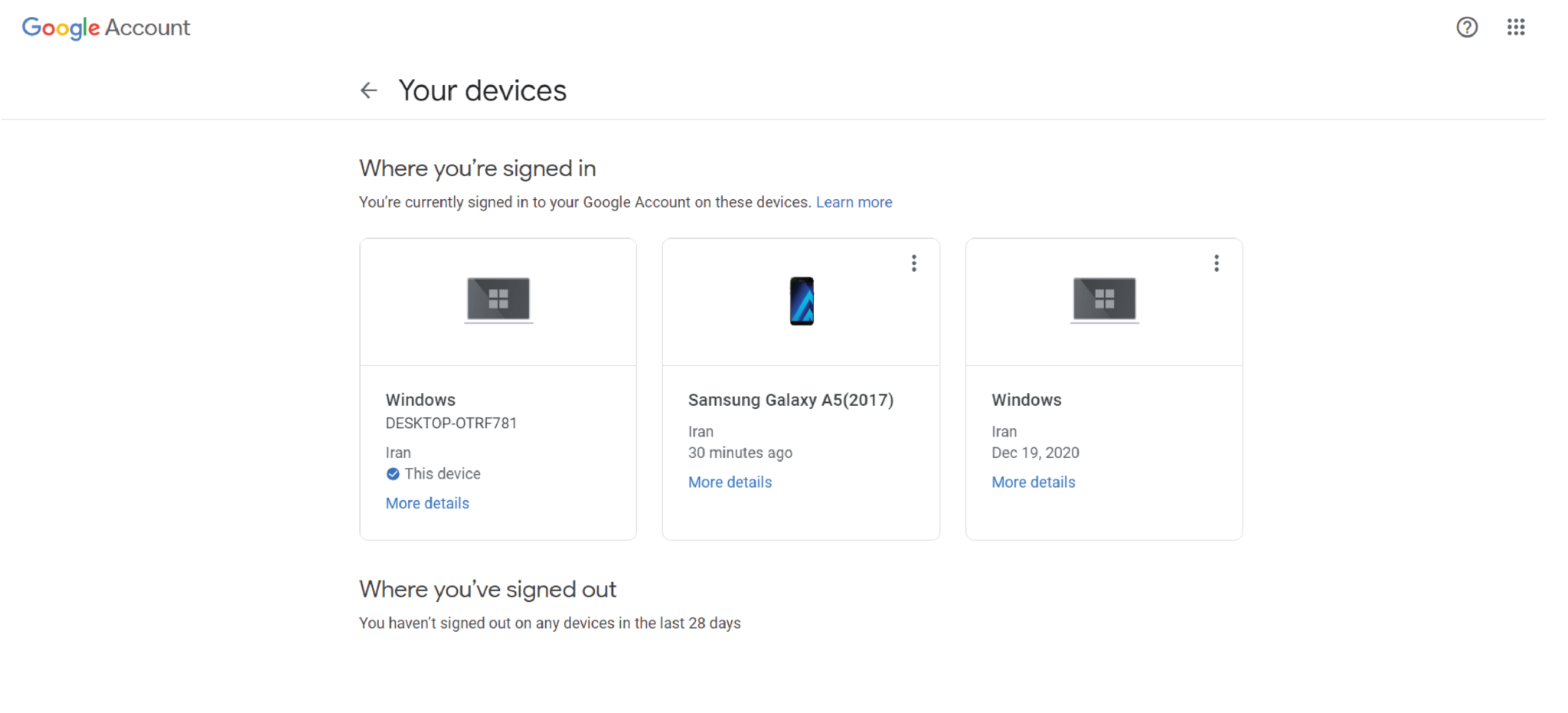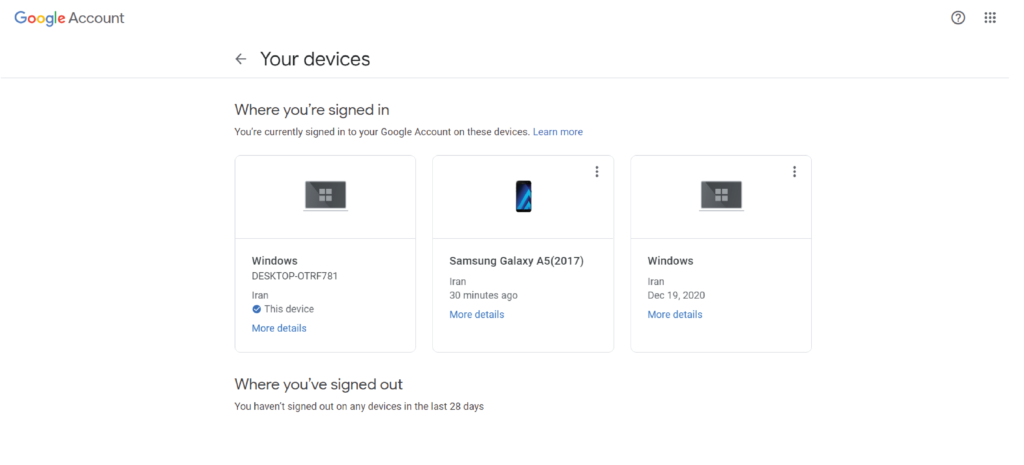 You can also use Security Checkup to perform security checks step by step to ensure the security of your account.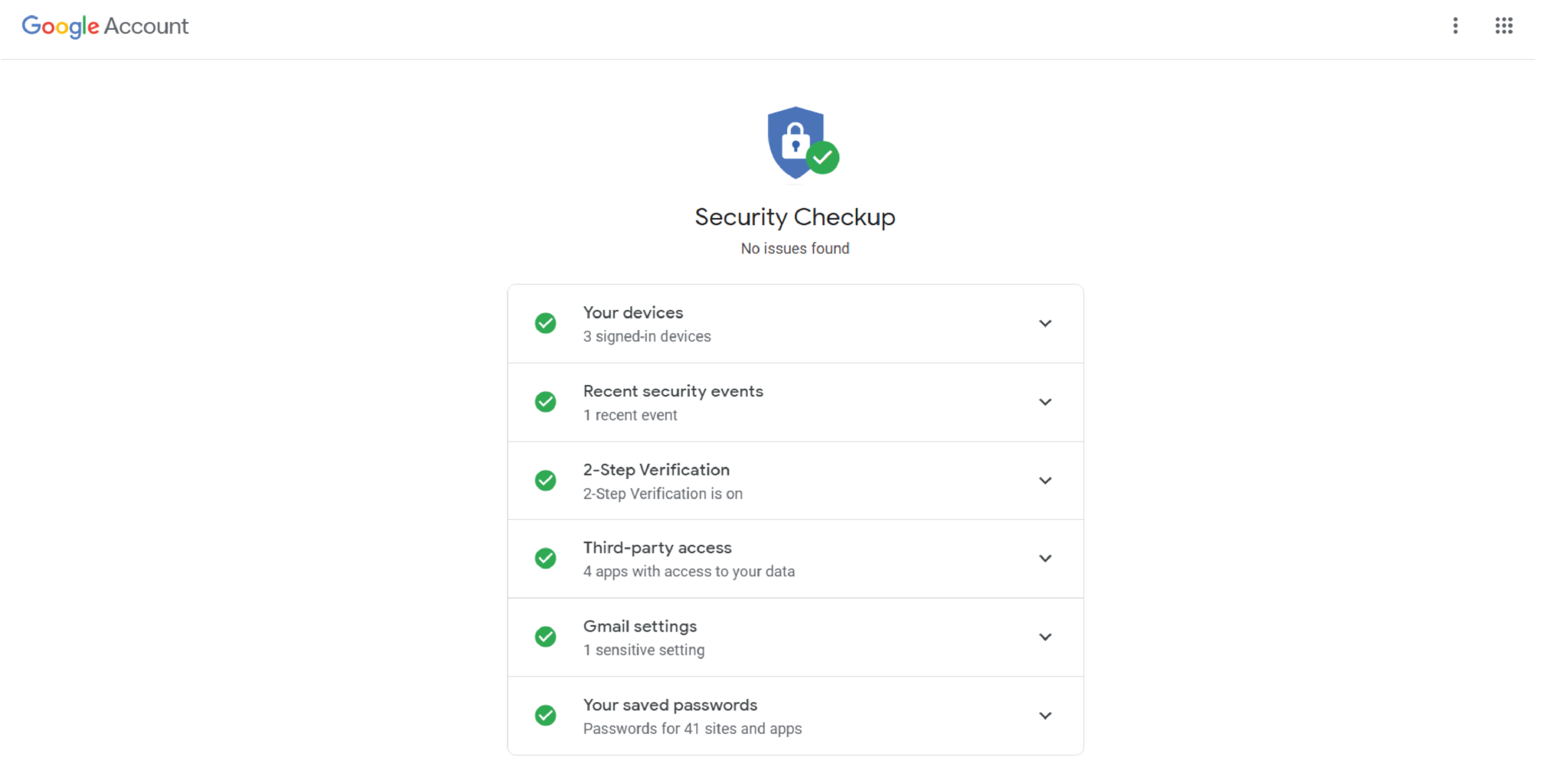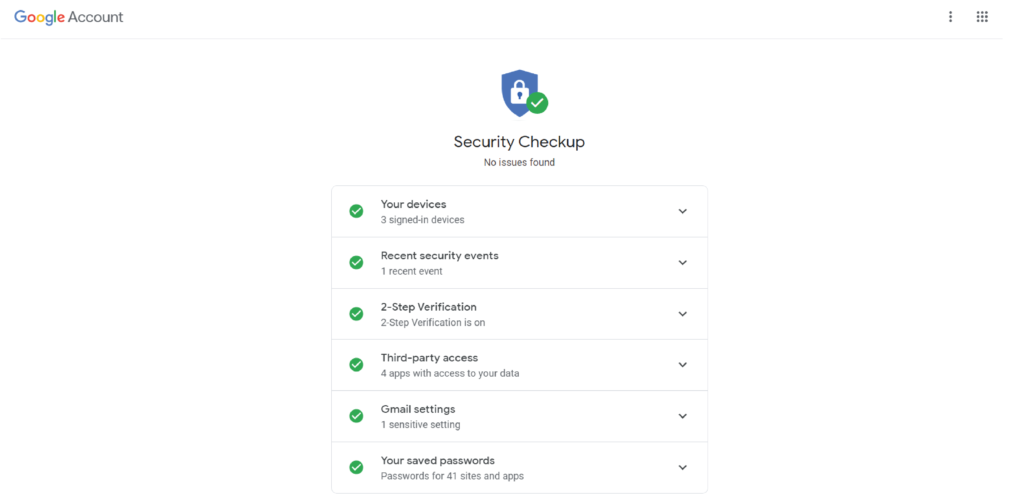 Has anyone accessed my Gmail?
The Gmail web version allows you to check email access activity. Select the Details option from the bottom right side.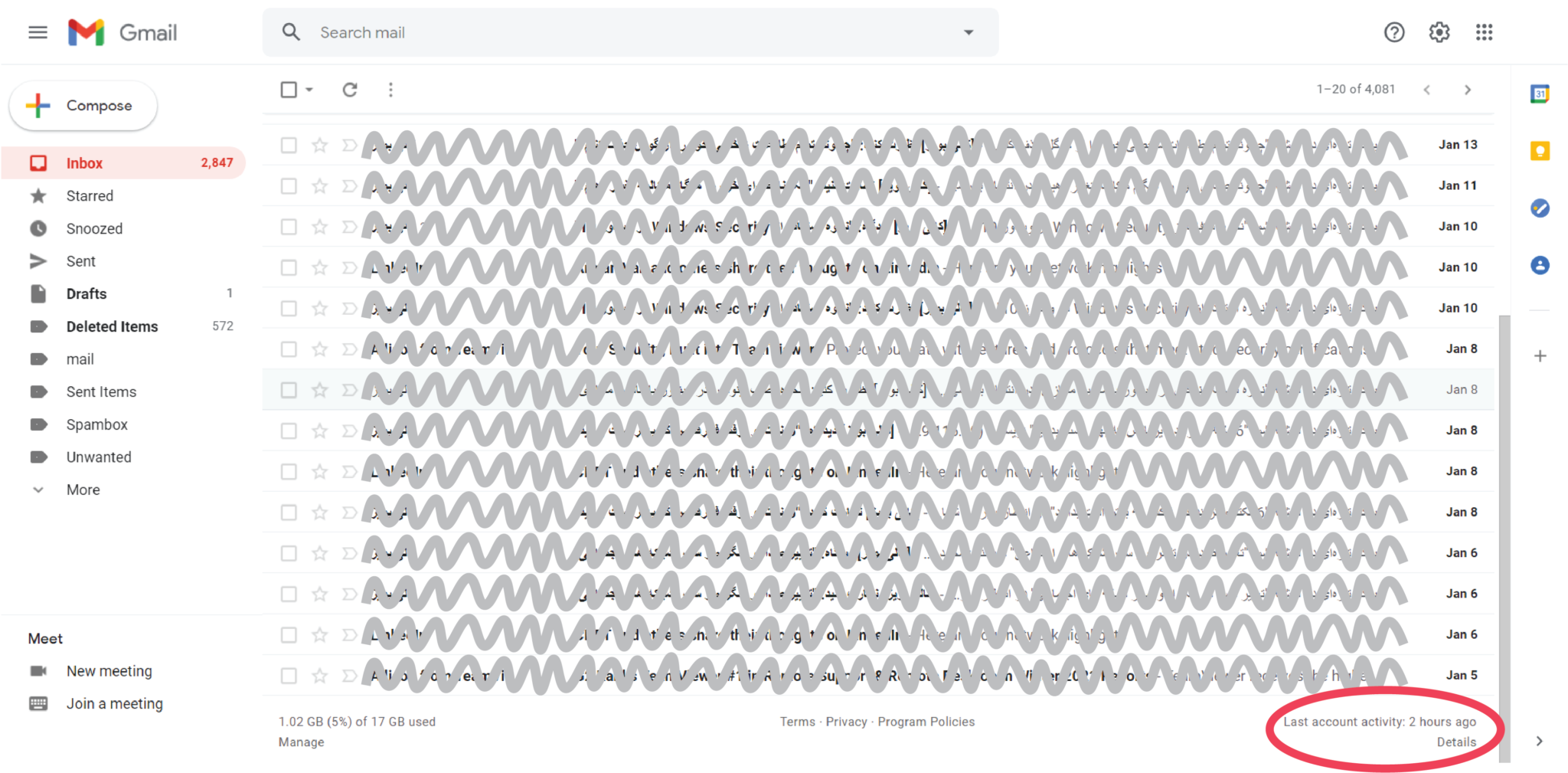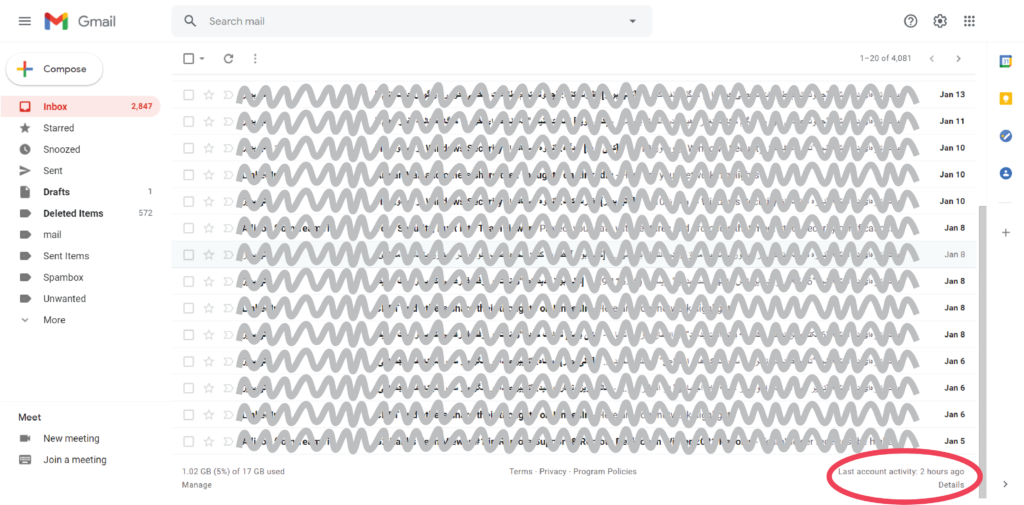 This option shows you information about the latest access to your Gmail account, including the type of access (browser, POP, mobile phone, etc.), location (IP address), and date and time of access. By checking the devices, time, and location, you can determine whether someone has access to your account or not. If you see a suspicious device, time, or location, change your password and turn on two-factor authentication.
Detecting Gmail hacking through Last account activity
Gmail recently introduced its Last account activity feature. It shows the last 10 reports of the location, IP, method, and time of your latest Gmail access. So, how can we tell if our email has been hacked? The first thing to do is click on "Last account activity" at the bottom of your Gmail account page and check when was the last time someone accessed your Gmail account.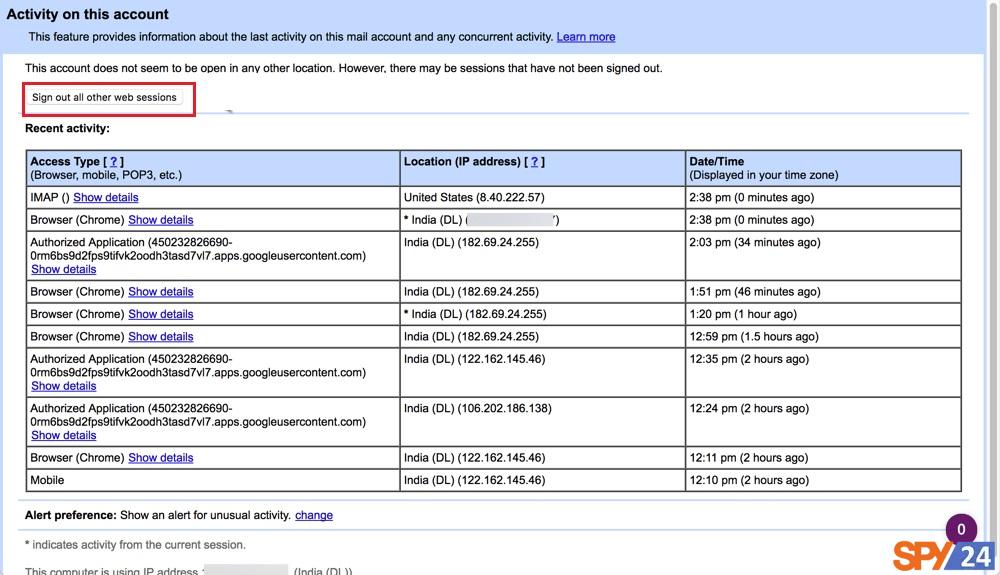 This feature tells you whether your Gmail account is being used by someone else or not. You can also use the "Last account activity" page to sign out other users who may be logging in from another system.
Detecting Gmail hacking through forwarding page
This is another useful feature provided by the Gmail team that allows us to forward any email that enters our Gmail account to any other account. Hackers usually send all emails to their accounts, and since this feature is not widely known or used, people rarely notice that someone else is reading their emails.
To check whether your email has been forwarded to another email address, you can go to the forwarded email page and check the forwarded emails.
Detecting Gmail hacking through POP and IMAP settings
The IMAP and POP features allow you to access your email on any third-party system using either of these two protocols. The problem here is that anyone can configure your email if they have access to your password. This means that a hacker can also receive your emails.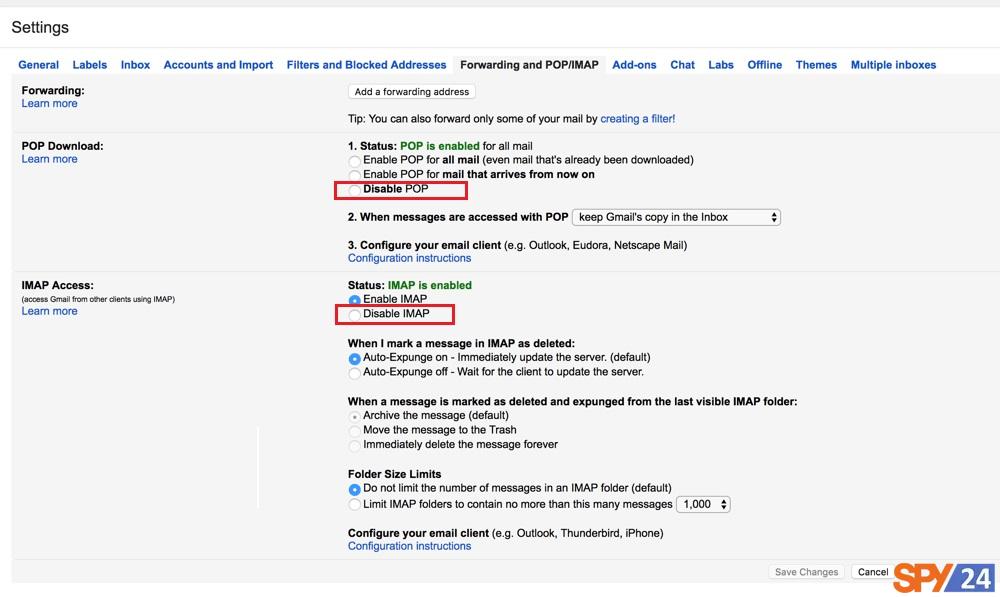 If you don't use the IMAP or POP features, it's best to disable them. Also, make sure that hackers have not previously configured your email client. If they have, you can see some unexpected locations and IP addresses.
To check these settings, go to the settings and then to the Forwarding and POP/IMAP tab and enable both Disable POP and Disable IMAP options.
Does someone have access to my browser?
Press Ctrl + H in the Chrome browser to display the browser history, or select three dots from the top right and click on History. Press Command + Y on the macOS. You can now see the websites you've visited. Check the sites to see if there are any unexpected sites.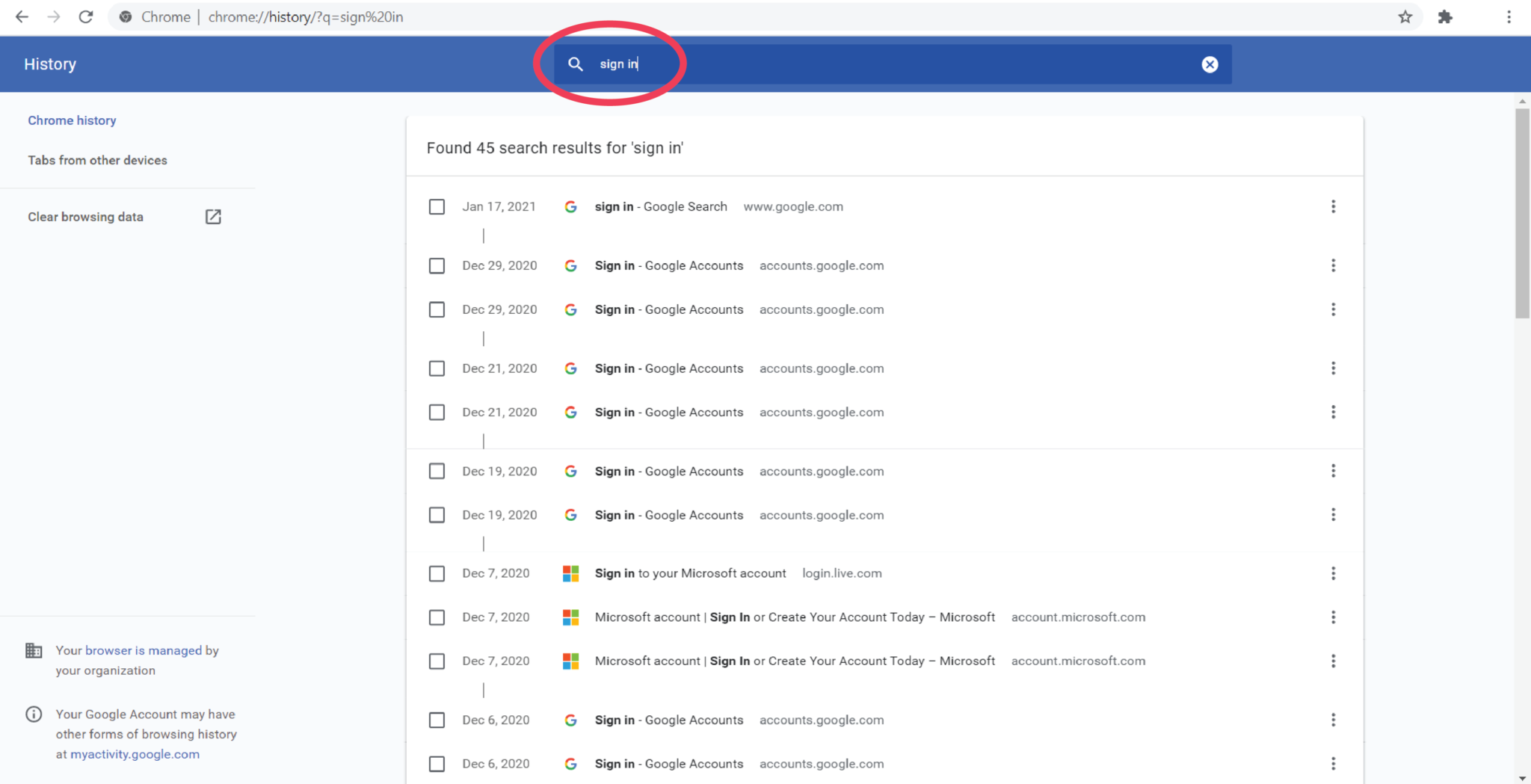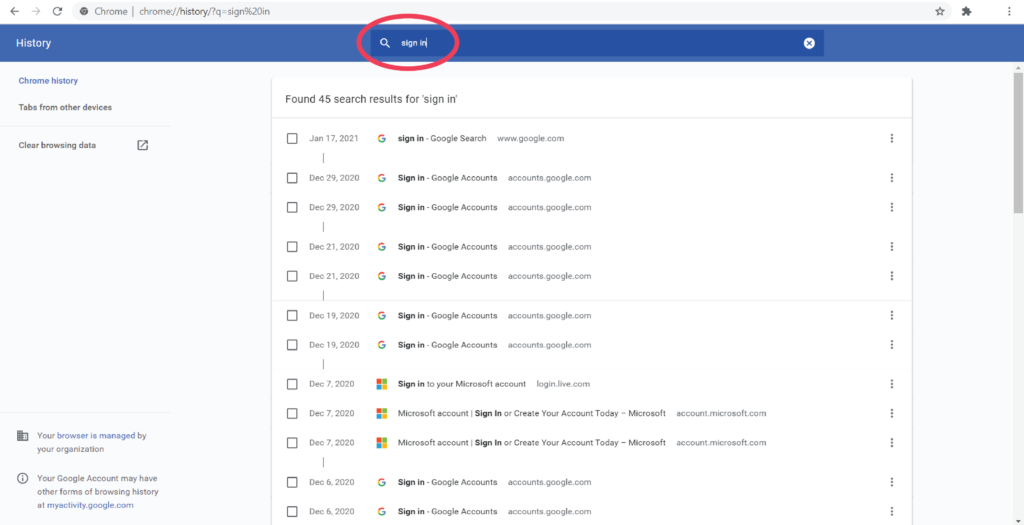 Additionally, you can search for specific phrases on the History page. For example, search for "sign-in" or copy and paste the following phrase into your browser URL:
chrome://history/?q=sign%20in
This will display the sites you've logged into. Review the results to make sure there are no suspicious cases.
Detecting Gmail Hacking through Google Pay
Is there any other way to know if our email has been hacked? Yes, by checking your Google Pay purchases. If a credit card that does not belong to you is used or a purchase is made that you did not make, it may be a sign of suspicious activity and that your Gmail account has been hacked. However, as you know, our country has been sanctioned, and buying apps with an Iranian credit card is not possible. Therefore, don't focus too much on this option.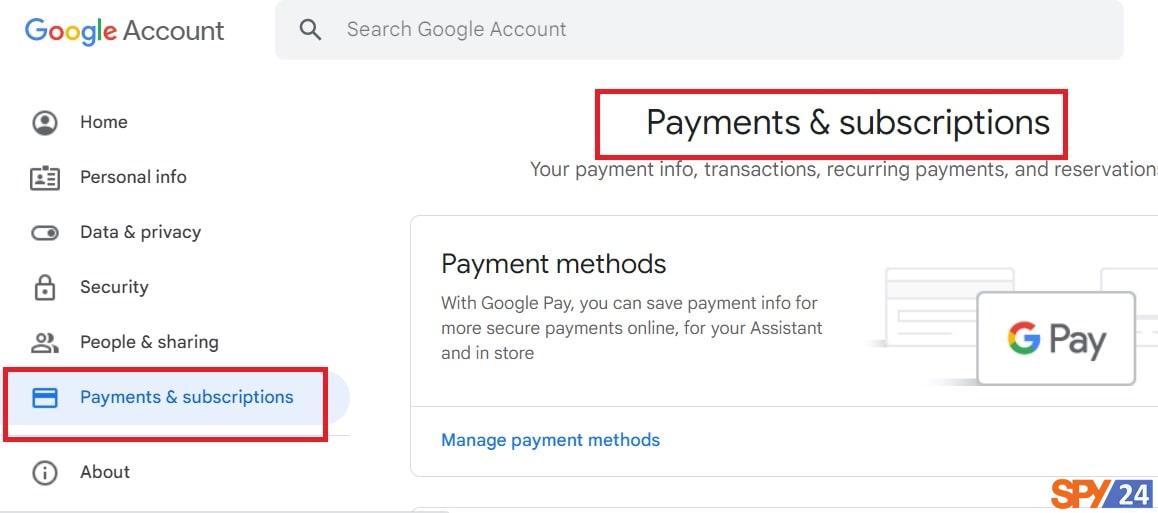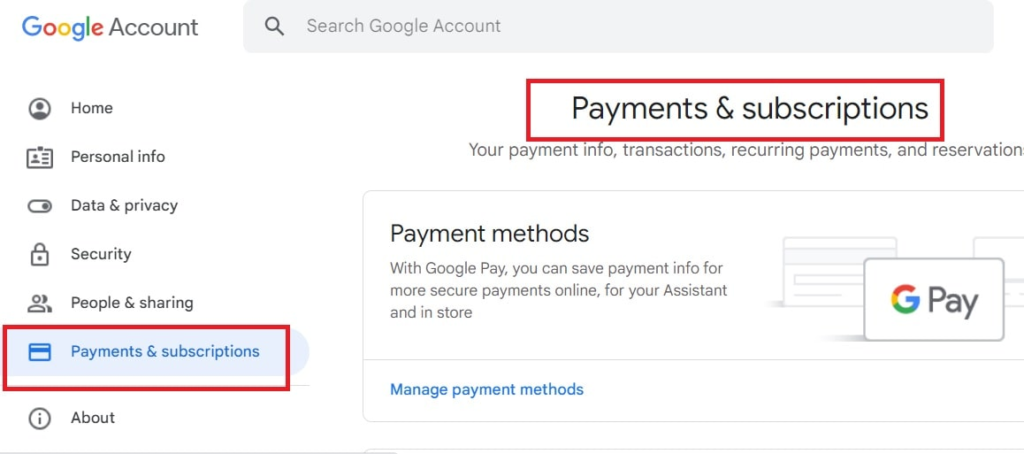 Some Security Measures to Prevent Gmail Hacking
In this section of the article on detecting Gmail hacking, we want to introduce a series of security measures to prevent your Gmail account from being hacked.
If you are always worried that your Gmail account has been hacked, you should immediately change your password along with your security question, recovery email, and registered phone number. If you still do not use two-factor authentication, start using it now. This feature will make your Gmail account 200% secure.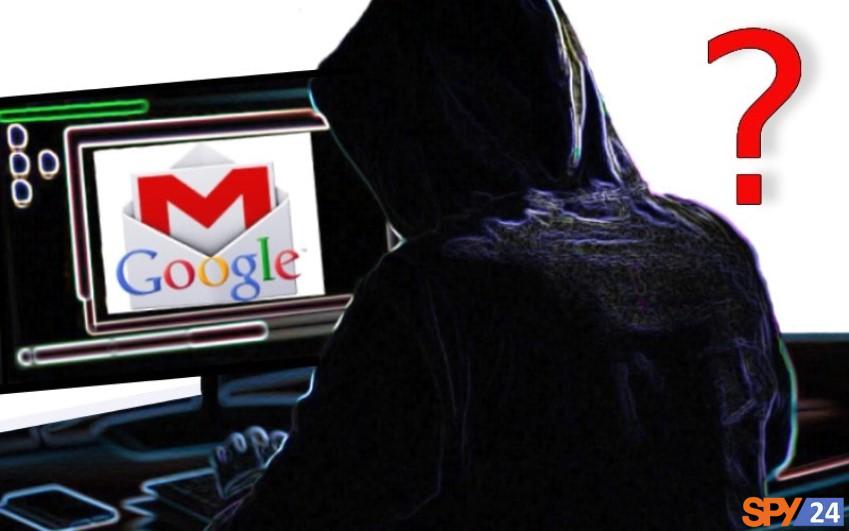 It is not a bad idea to be suspicious about your online security because you can never be too sure about your preventive measures. It is better to pay attention to your accounts for any unusual activity, and if you notice that someone has access to your account, take action immediately.
Increasing Gmail Security by Changing Passwords
One of the best ways to prevent Gmail hacking is to change your password periodically. The password change process is not complicated, and you can easily do it. If you want to change your password, check out the article on changing Gmail passwords.
Using Gmail Two-Factor Authentication to Increase Security
Two-factor authentication is a feature that prevents unauthorized access to your account. Even if hackers have your email password, they cannot do anything without the second password. The article on Gmail two-factor authentication is the best guide for you.
Increasing Gmail Security by Using Incognito Mode in Browsers
Another way to increase Gmail security, which we previously discussed in a separate article, is the incognito mode in browsers. Incognito mode exists in browsers such as Internet Explorer, Firefox, Google Chrome, etc., and you can easily access them. Before using this mode, you should know that in places like libraries, cafes, or even your friend's laptop, which is essentially a shared computer between you and others who regularly use it, forgetting to log out of your account will make all efforts useless, and others can easily access your information. In incognito mode, it does not matter what browser you are using. When your connection to the Internet is disconnected, you can safely turn off the device without leaving any history of your activities, passwords, cookies, etc.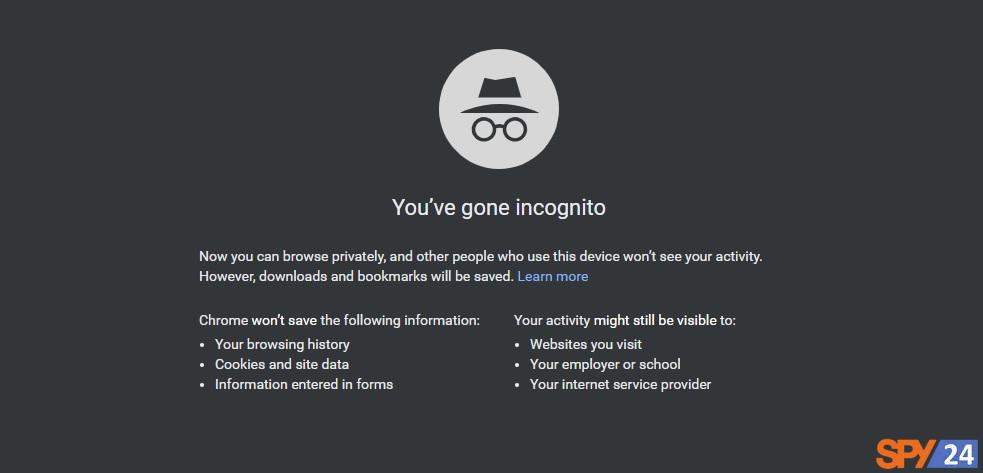 You Have Received a Security Alert from Google
If your account has been hacked or someone tries to hack it, Google often sends a security alert to the legitimate owner of the account. It is easy for Google to detect attempts to hack accounts because hackers usually use a different device and IP address to access target user accounts.
It is important to note that security alerts are not always sent to victims of hacking attacks. Also, the victim may not have had the opportunity to read the security alert because the hacker immediately deleted it.
Sign Out of Your Account on Other Computers
You may have forgotten to log out of your email after using a public computer or a friend's computer. Even if you are sure that you did not make such a mistake, it does not hurt to be cautious. Click on the "sign out another session" button. This will not help a hacked account and only compensates for possible carelessness. For example, you may have lost your mobile phone and want to do this to make sure no one is reading your emails in that way.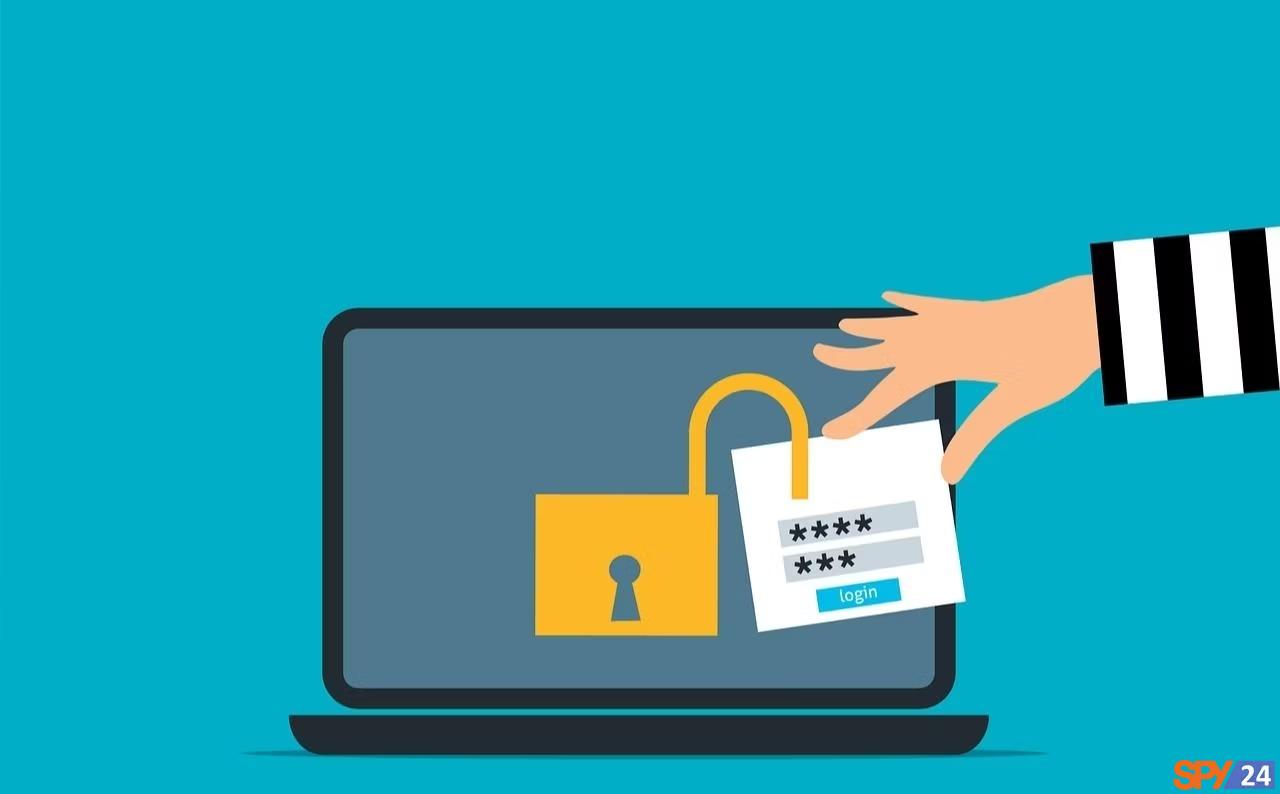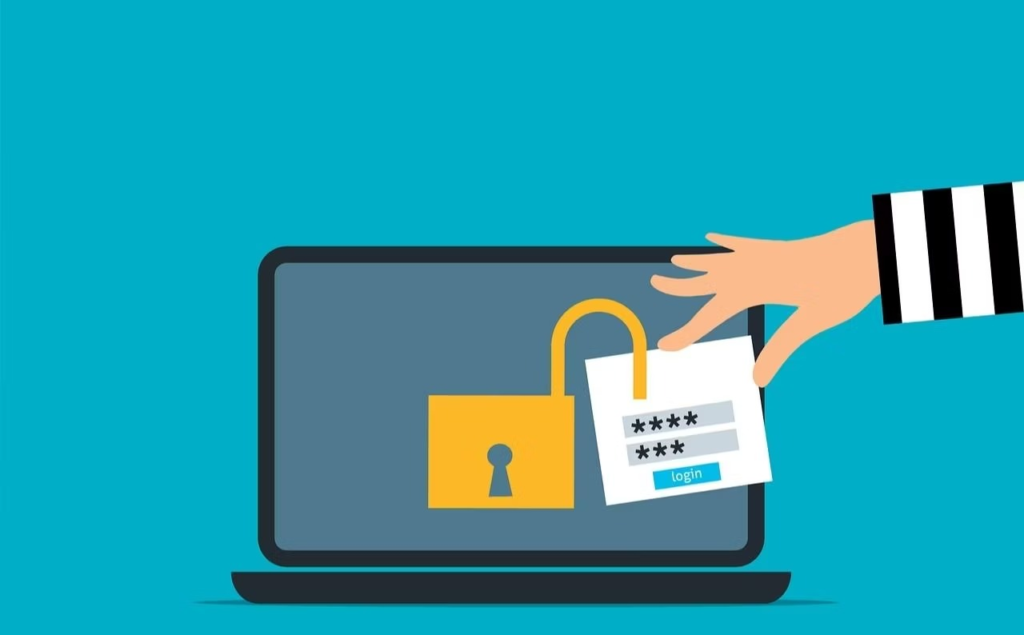 If your account has really been hacked, what should you do? The first thing you should do is change your password and security question. Then make sure you have selected a suitable and secure password and security question. Google offers suitable options. Choose a question that only you know the answer to. Note that this question should not reveal your password. Choose a question that cannot be answered by research and investigation. Avoid things like date of birth, phone number, parents' names, ID number, etc.
Make sure your question is easy to remember but not easily guessed. Also, choose an answer that is a complete sentence. We hope you find this article in SPY24 useful! You can also read our other articles, such as How to Permanently Deleting a Gmail Account.