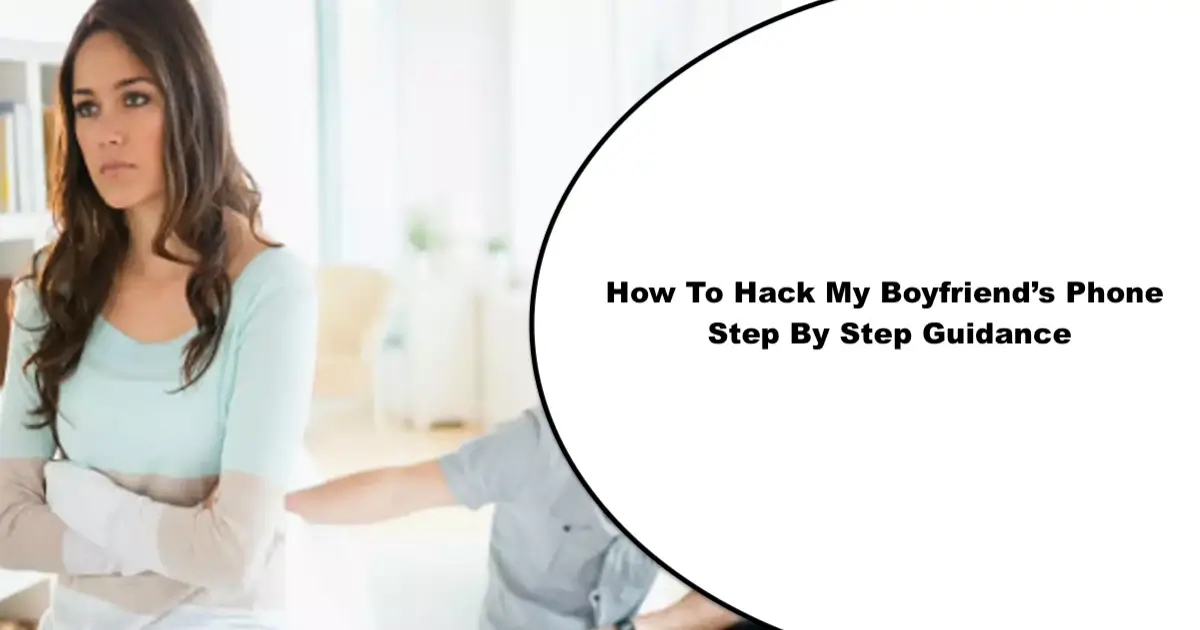 Relationships are all about responsibility, and it frequently takes mature minds to manage them right. Many individuals want to know if their spouses are faithful during the connection. Sadly, not everyone remains faithful to their partners. According to current data, men are more likely than women to commit cheating. As a result, should you be concerned about your boyfriend?
Given how intricate the matter can get, you may have reason to be concerned. Current technology has improved our lives by providing opportunities for individuals to conveniently hide things from others. Given this, your guy may cheat on you and use his phone as a convenient cover.
If you suspect your partner is cheating on you or want to know who he is talking to when you are not around, you can use various apps to spy on his phone. The issue occurs when you are unable to access his phone but yet need to spy on him. There are numerous apps you may utilize to spy on him without always having his phone with you.
What Data Can I Get From My Boyfriend's Phone?
You can access almost everything on your partner's phone. Look at his texts, social media texts, browsing history, images/videos, and emails to see whether he is cheating. This information is really simple to obtain from your partner's phone.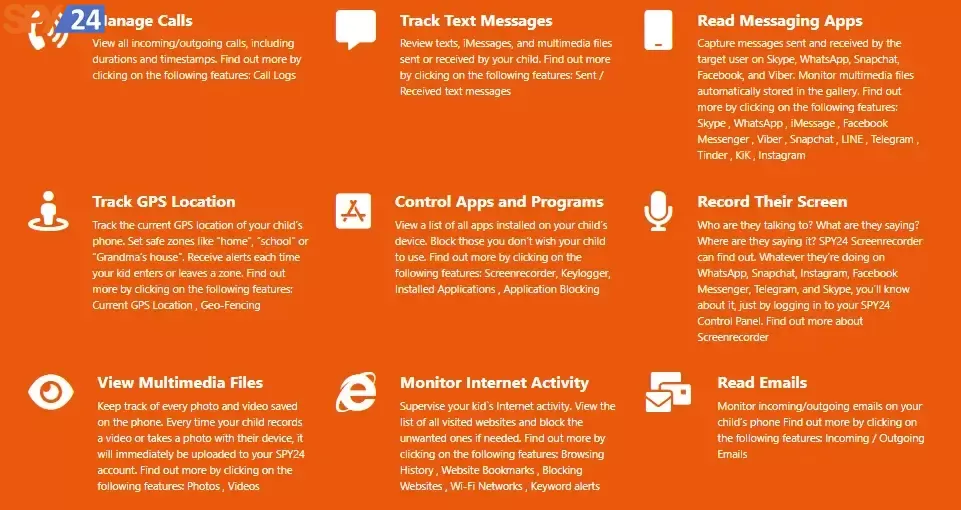 SMS
Text messages are one of the most prevalent methods of communication among cheaters. If you believe your partner is behaving suspiciously, you should read his texts. But how do you read them if your partner has his phone locked up like Fort Knox? So, spy apps such as SPY24 should be installed on his smartphone!
SPY24 is an excellent intelligence tool that allows for remote and confidential tracking. After it is installed on your boyfriend's cellphone, it will record all of his text messages, contacts, photographs, and videos. You can then gain remote access to all of this valuable data by logging into your SPY24 account.
Phone Calls
What is your partner saying when he calls? Do you like to listen in on your partner's phone calls even when you aren't with him? Then you've arrived at the correct place. You may use spy apps to surreptitiously listen in on all of your boyfriend's phone calls and swiftly determine whether or not he is cheating. You will be able to follow his phone calls if you sign up for any of the spy applications. You'll also be able to notice when he phoned or received a call, how long they talked, and even record these conversations.
Monitoring Dating Apps
You can use spy software to confirm your suspicions about your boyfriend's use of dating apps like Tinder and Bumble. These applications can show you whether your boyfriend has them installed as well as how much time they've spent using them.
Snapchat
Snapchat is a prevalent app among users as it allows them to share photographs and videos with their contacts. However, these posts vanish after a short time and might be challenging to recover when the texts or contents self-destruct. As a consequence, numerous cheating boyfriends and partners utilize Snapchat to engage in actions that they don't want the rest of the world to know about. You can, nevertheless, utilize spy apps to find out what your partner is doing on this app.
Instagram
Keeping track of your boyfriend's Instagram movements is straightforward. You must employ a strong monitoring solution. You can visit his posts, amount of followers, favorite content, and chats.
Facebook Messenger
Despite the fact that social media apps enable end-to-end encryption on conversations, you will be able to read your boyfriend's Facebook Messenger without even touching his phone if you use spy software. You no longer need to be concerned about how to hack your boyfriend's phone.
Review of online searches
Several top-rated iPhone and Android spying applications also allow you to see the internet searches your boyfriend performed using their phone's browser. Inspecting whether they are looking up addresses, making purchases, or engaging in other activities that they are not telling you about can be useful. Online searches may be revealed by phone surveillance software.
WhatsApp
Is your boyfriend always smiling and speaking on WhatsApp? Then something is incorrect, particularly if he isn't talking with you. The first method is to figure out who it is by utilizing spy applications.
How to Hack My Boyfriend's Phone Without Him Knowing?
You've come to the perfect site if you're wondering how to follow your boyfriend's phone secretly. The techniques we'll discuss today will offer you the perspective you need to find the reality for peace of mind, regardless of whether you're worried that your partner is being dishonest or untruthful.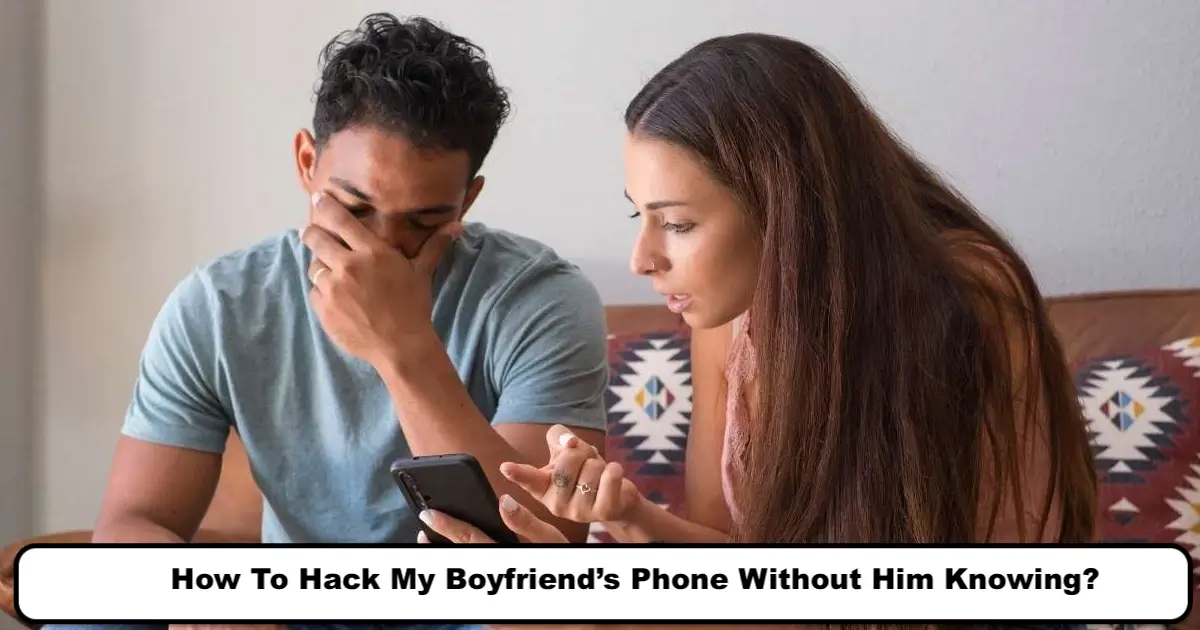 We'll cover the top boyfriend-tracking applications in 2023 and how to watch your partner covertly. This includes location monitoring, text and call tracking, and even social media spying. You can find out what leaders like SPY24 can do for you to discover the one that suits your needs the best. You can also read our other articles, such as Best Free Apps to Spy on Cheating Spouses (Android, iPhone).
SPY24- The Most Satisfactory App to Track Your Boyfriend
Our top-rated phone surveillance app for finding a cheating or dishonest boyfriend is SPY24. This app has many useful parts, like GPS tracking of a target phone. As long as the phone is on, location data is updated every few minutes, and SPY24 won't drain the battery of a target phone or let your partner know that he's being monitored. You can learn more about your boyfriend's activities with the help of SPY24's several other capabilities. The app has a keystroke logger integrated that lets you see anything entered on the smartphone, including what was put in search fields, private or group conversations, and Notepad. Having said that, SPY24 provides you with immediate access to information on what your spouse is doing, including all incoming and outgoing SMS messages, detailed search history records from the internet, social media movements, activities on dating apps, etc.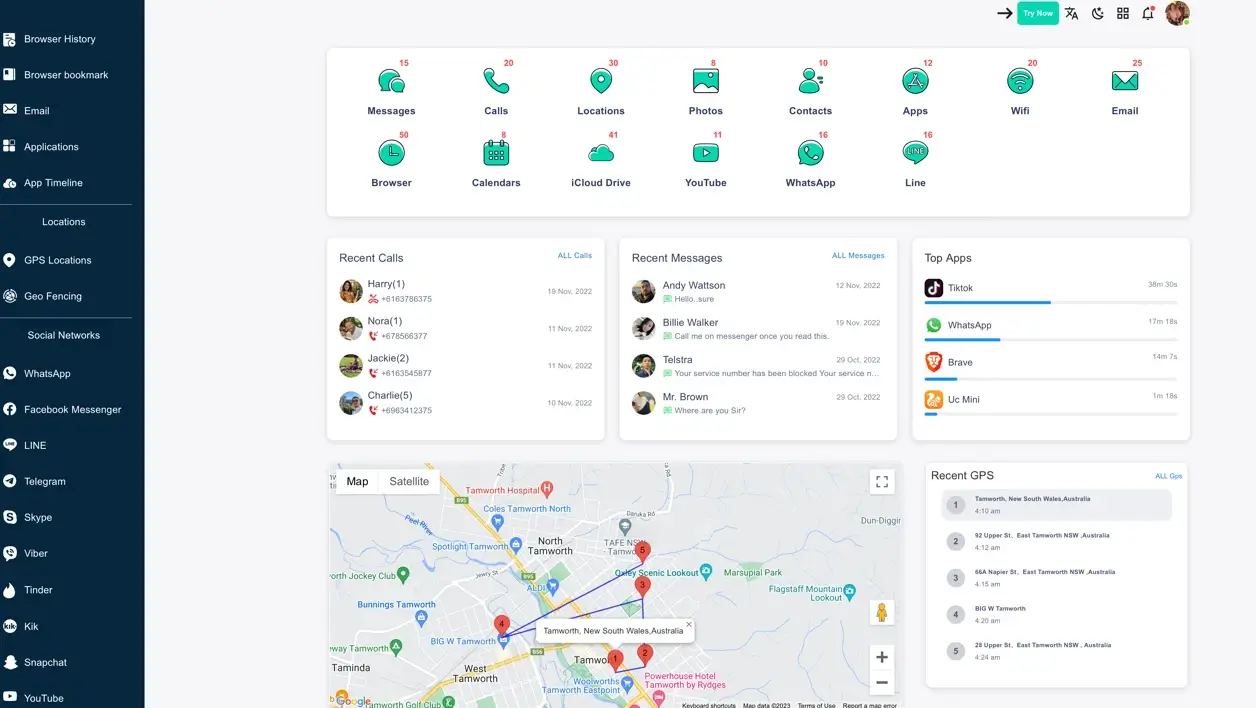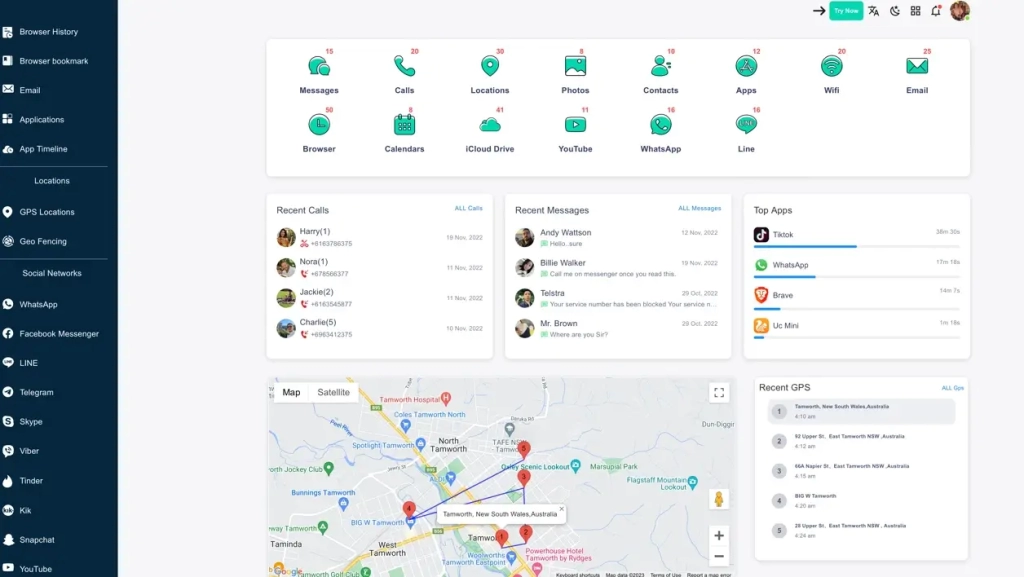 SPY24 is offered for both iOS and Android devices. Try it risk-free right now to gain an entire piece of mind regarding your boyfriend's online and offline behavior.
SPY24 of Features:
See all messages sent and received whether they've been deleted or not. As soon as it's sent, Xnore sends the activity to your secure online account.
Track and follow all locations visited by the Android smartphone in real-time. Easily connect dots using our user-friendly mapping interface.
Easily monitor when calls are made, received, and missed by the Android phone. See call duration, time of call, and phone numbers.
Keep track of what photos are being taken and saved to the Android device. You'll have a record of what is sent to friends and posted to Facebook.
See all websites visited on the Android device. Smartphone web browsing is no longer an unknown!
The software sends all recorded data to a secure online account. Simply log in from any internet-connected computer to view recorded activity.
Remote access through online control panel and send commands to target devices to do a specified action.
You make a call from your phone to the target phone. It will auto-answer your call without knowing from users.
Listen to Surrounding Sound Live
You can send commands to hear live what's happening around the device, Target the phone to listening to the phone's surroundings.
Auto call records all the incoming and outgoing calls and uploads recorded files to your online account.
Spy Camera is a unique feature exclusively by Xnore, You can send commands to capture and upload real-time photos without the owner's knowledge.
You can send a command to trap the login of each IMs or email installed on the device and grab the password without the owner's knowledge.
You can spy on Facebook, Viber, Skype, WhatsApp, and HangOut chat logs, and also read emails. This feature requires a rooted device.
We provide 24/7 live Support Service. Get in touch with our Support reps who are always there to help you.
How to Install SPY24?
You just have to follow a few simple steps as described in the given guideline: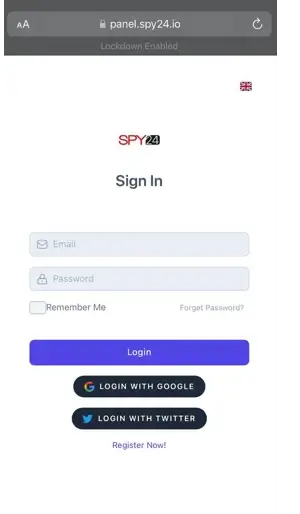 Subscribe to SPY24 by entering your email address and purchasing a plan based on your requirements.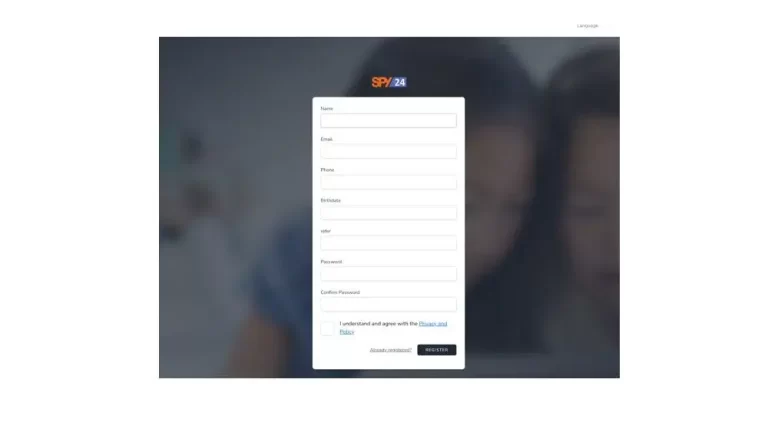 Download the SPY24 app and select the type of mobile device you want to monitor (Android or iOS, macOS, or PC). Make sure you have physical access to the phone. Note that some premium features require rooting your Android device or jailbreaking an iPhone, so pay close attention to the instructions.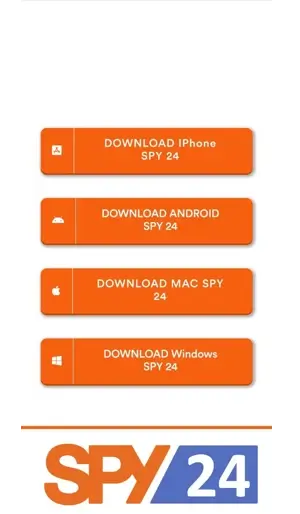 Choose the manufacturer of the Android device you want to monitor (options include Samsung, Huawei, Xiaomi, Moto, Google Pixel, LG, and others). Select Samsung and press "Proceed."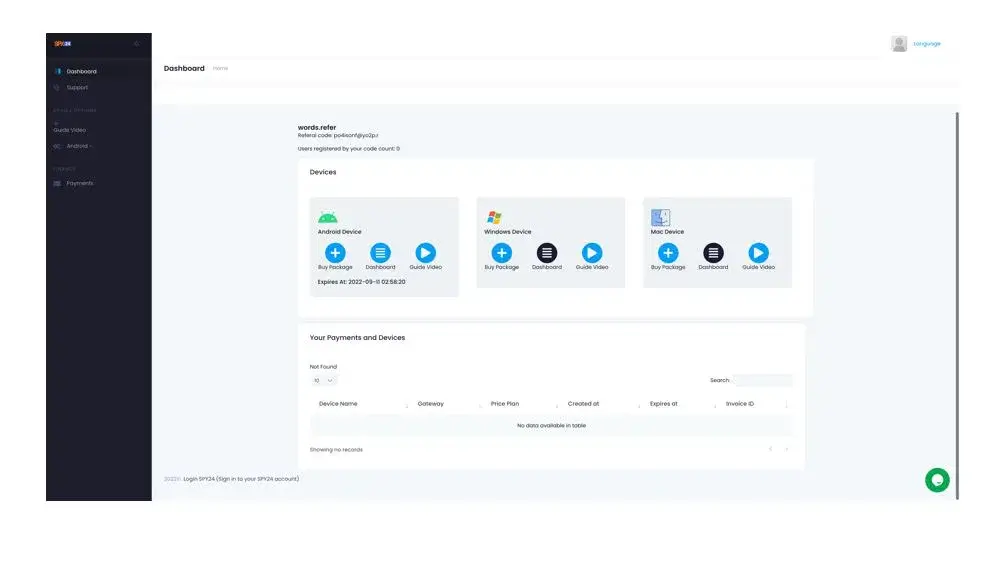 Follow the on-screen instructions to download the app onto your mobile device and configure SPY24.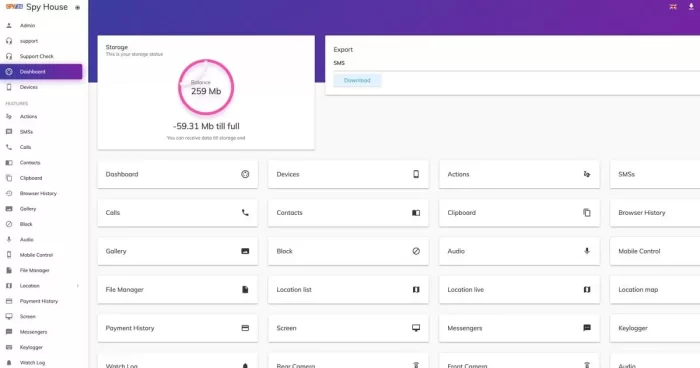 Log in to the SPY24 dashboard after 1-2 hours with your credentials and start tracking your boyfriend's phone activity.
Visit your control panel regularly to see all phone activity, even if your boyfriend loses or breaks his phone. Remember that you can put SPY24 on a new device without changing your subscription if needed.
XNSPY
One of our favorite spying apps for setting up geofence-based alerts is XNSpy. These alerts can be incredibly helpful for users who know where their lover is supposed to be or who wish to catch their boyfriend in the act. The number of geofences a user can build using XNSpy is unrestricted, and adding additional geofences only takes a few seconds.
XNSpy also provides a wide range of additional helpful alerts. You will be informed, for instance, if a phone's SIM card is changed—a cunning tactic some lovers employ to prevent having their messages or phone calls overheard. The software also sends alerts when particular terms are found in text messages or when certain phone numbers are called or texted.
The ability to remotely activate a phone's camera or microphone is another cool feature of XNSpy. This makes it possible for you to always know what your lover is doing, even if they aren't physically leaving footprints on their phone.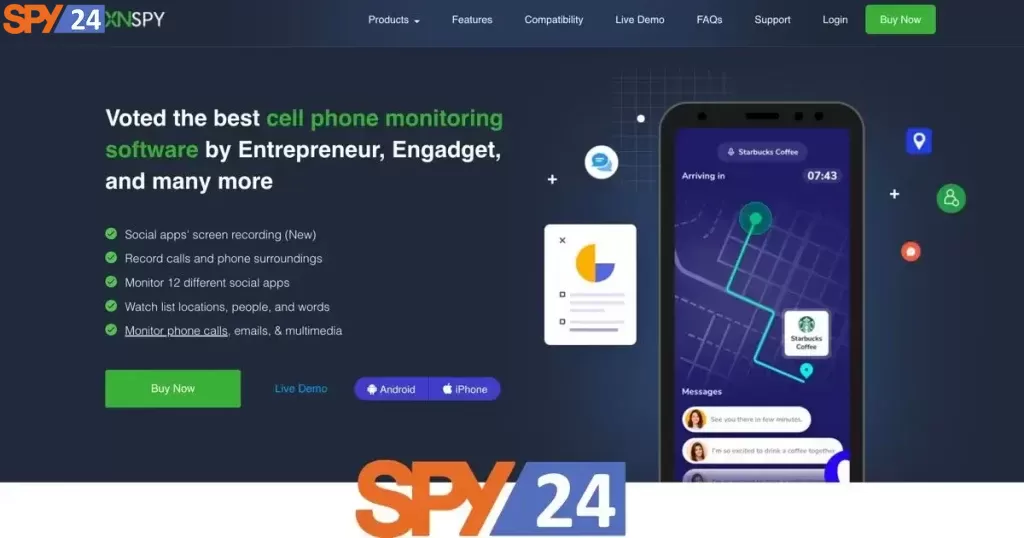 Geofence Alerts
Call Tracker
Social Media Spy
Track Browser History
Stealth Mode
Installing XNSPY is a breeze and can be done in just a few steps. Here's how:
Choose your subscription: First, determine which subscription plan best fits your needs by reviewing the features offered by each one.
Install the app: Once you've selected and paid for your subscription, XNSPY will send detailed instructions via email on how to download and install the monitoring application on the target device. Note that the installation process may vary slightly depending on whether the target device is an iOS or Android, and if it has been jailbroken or rooted.
Access the dashboard: After the monitoring app has been installed, log in to your XNSPY dashboard using your credentials to begin monitoring the target device. Keep in mind that data may take some time to load.
Even those who are not tech-savvy will find the process easy to follow. A dashboard demo is available on XNSPY's website to help users familiarize themselves with the interface. With its user-friendly design, the dashboard can be navigated with ease, making it quick and simple to access all of its functions.
EyeZy
With the help of the effective phone spy app EyeZy, you can keep an eye on anything from social media activity to text messages and location information. The fact that you can watch what your partner does on Facebook, Instagram, Snapchat, TikTok, and other platforms makes the app particularly useful for keeping tabs on his online behavior. Additionally, EyeZy allows you to notice what he has been up to on dating apps like Tinder.
Access to a target phone's calendar is provided by EyeZy, which is quite helpful. With this knowledge, you may check to notice whether your partner is where his calendar states he's supposed to be at any shown time.
Of all phone spy apps, EyeZy also has some of the most precise location data. This is due to the fact that it mixes GPS monitoring with position data from a WiFi network. The app also allows you to set up geofences and receive real-time notifications on your boyfriend's whereabouts.
EyeZy is a well-known boyfriend spy software for 360-degree surveillance since, in addition to all of this, it allows you to read deleted communications, a rarity in the spy app business. Additionally, it is among the most affordable choices available.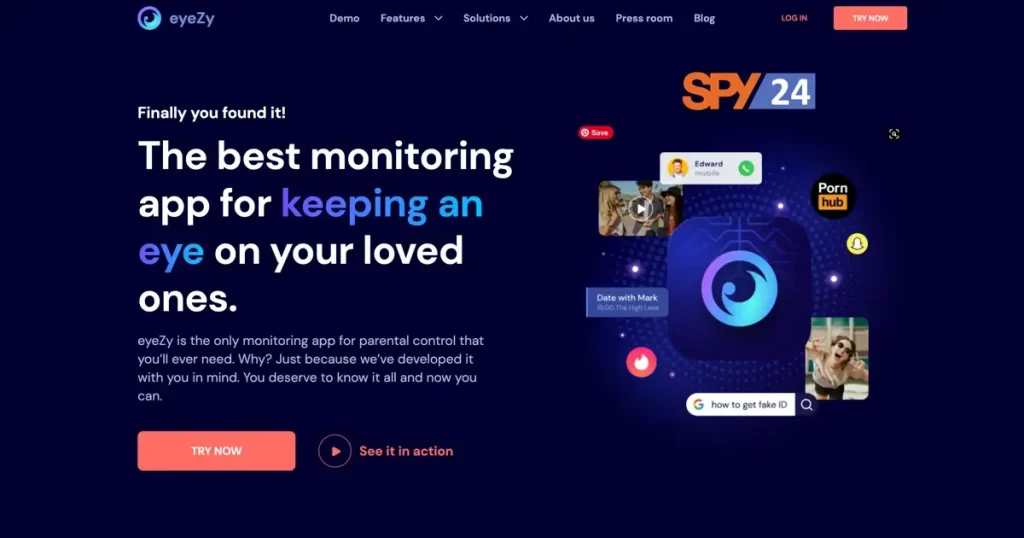 EyeZy of Features:
Futuristic Real-Time Dashboard
Location Tracking
Access to GPS, Photos, Videos, and Calls
Comprehensive online activity tracking
If you want to install eyeZy, follow these simple steps:
Register for an Account: Head over to the main website and create an account. Next, select a plan that fits your requirements.
Set Up the Tool: Follow the provided guidelines to set up the application. Android devices will require a one-time installation, whereas iPhones will need iCloud verification on the website.
Access the Online Dashboard: Once you've completed the setup process, log in to your eyeZy account and access the dashboard.
With these easy-to-follow instructions, you'll be able to install and start using eyeZy in no time.
Spyic
Spyic is a competent spy app that can pinpoint exactly where your partner is. For a constant, accurate position, the software employs both GPS and SIM card location information. Only having the target phone turned on is necessary. Additionally, Spyic can use WiFi network data to precisely determine the location of a target phone. Spyic has a lot of functions, such as the capacity to keep tabs on social media activities, text message exchanges, and call histories. However, the app lacks built-in dating app trackers and a keystroke logger, making it less useful than competitors if you suspect your boyfriend uses dating apps such as Tinder or Bumble.
On iOS and Android devices, this app runs in stealth mode, making it very challenging to detect without spy app detection software. When tracking a phone's location, Spyic doesn't drain the battery excessively either.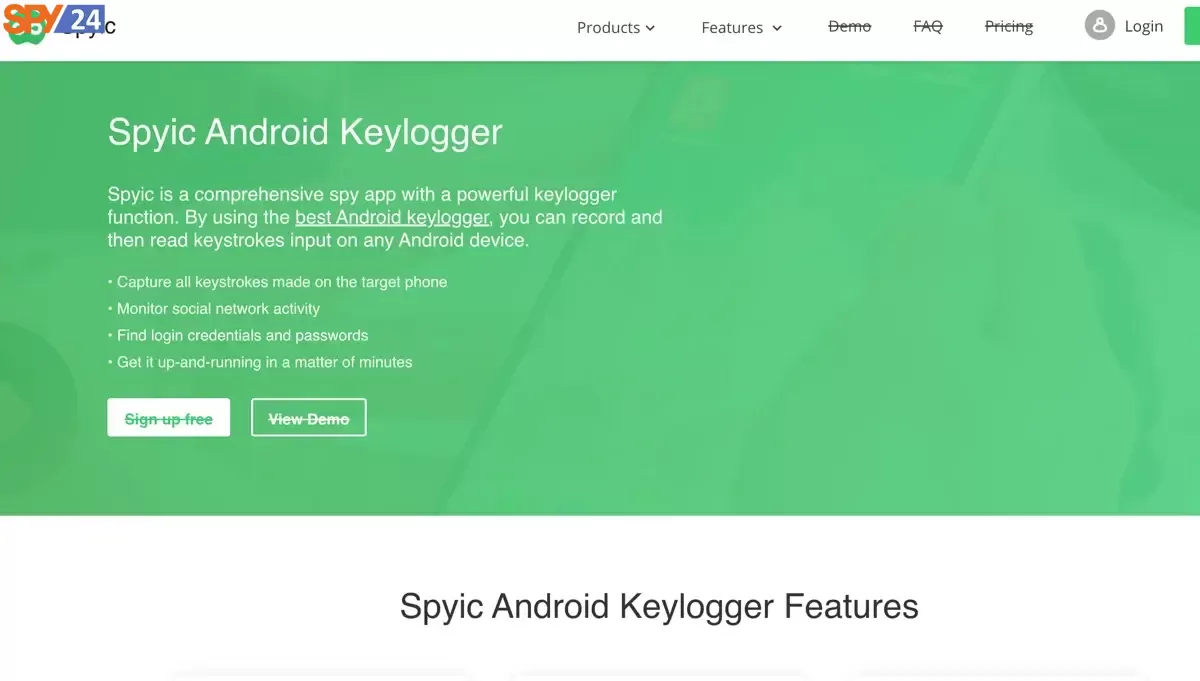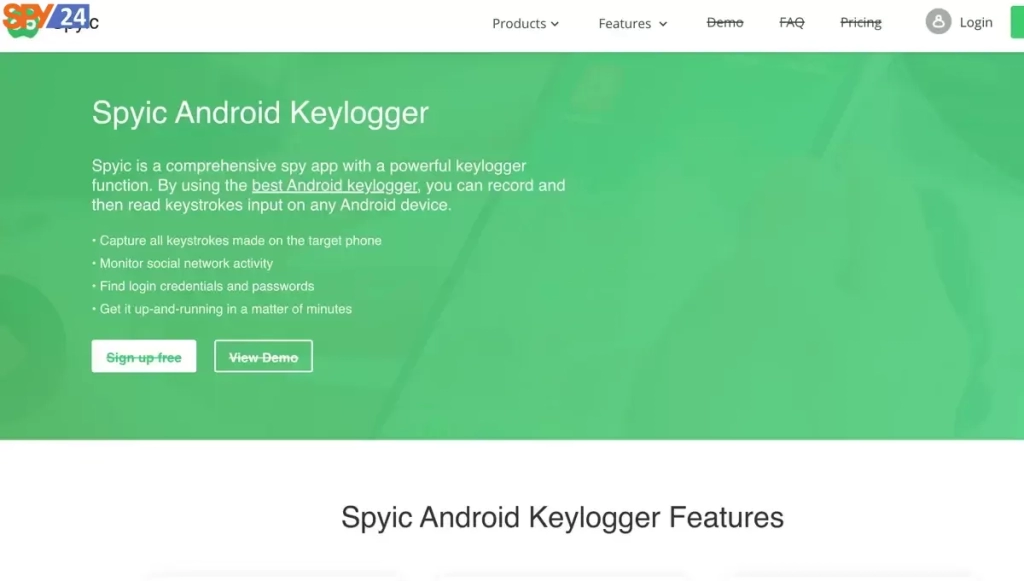 Spyic of Features:
Cellphone and Computer Monitoring
Track online activity in real-time.
Location tracking
10-day money-back guarantee
uMobix
The unique feature of the sophisticated phone surveillance program uMobix is the ability to follow internet searches made on a target phone, including those made in incognito mode. This gives you the opportunity to learn whether your boyfriend has been looking up directions to a lover's address, looking up vacation arrangements that you are unaware of, or performing other searches that could be interpreted as an indication of cheating.
Also, uMobix uses the GPS in your boyfriend's phone to deliver his location. Additionally, you can view photos and videos stored on the phone, spy on text messages, and examine social media relations.
uMobix also alerts you if a contact is renamed in an effort to hide a relationship, and it even shows deleted messages, calls, contacts, and SMSes. This is important information. All of this information is helpful if your partner has been attempting to hide his tracks out of concern that he would be discovered.
By allowing you some control over the target phone, uMobix goes one step further than many spy apps. The app can impose usage restrictions on particular apps as well as restrict calls and texts. These remote controls can be useful if your guy has a problem with gaming or excessive screen time.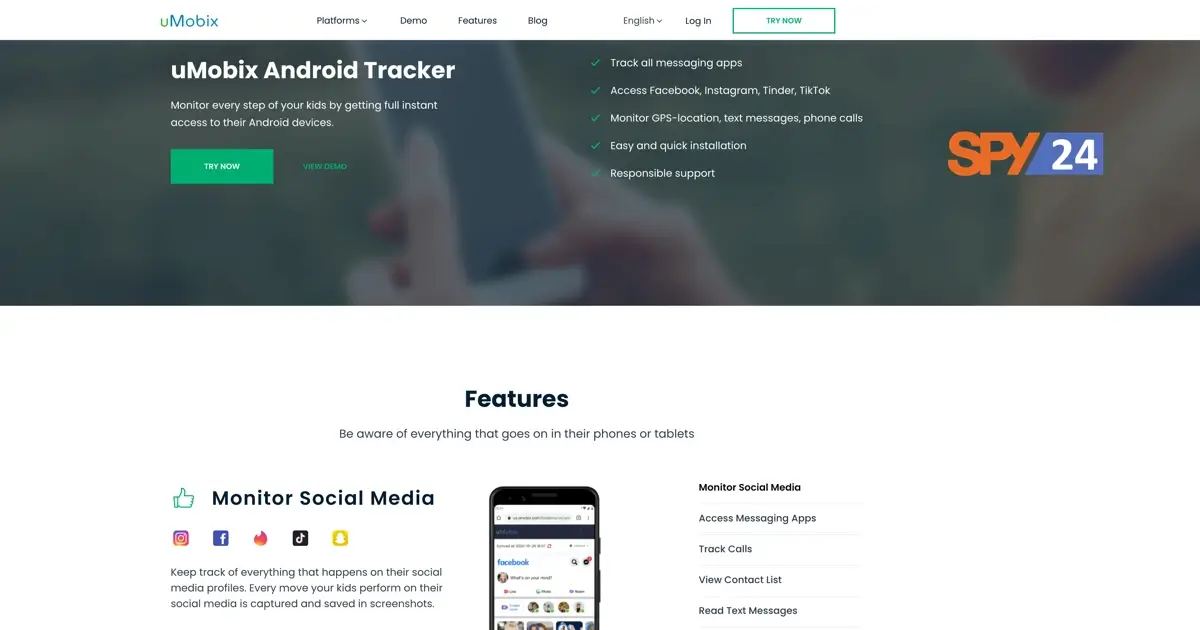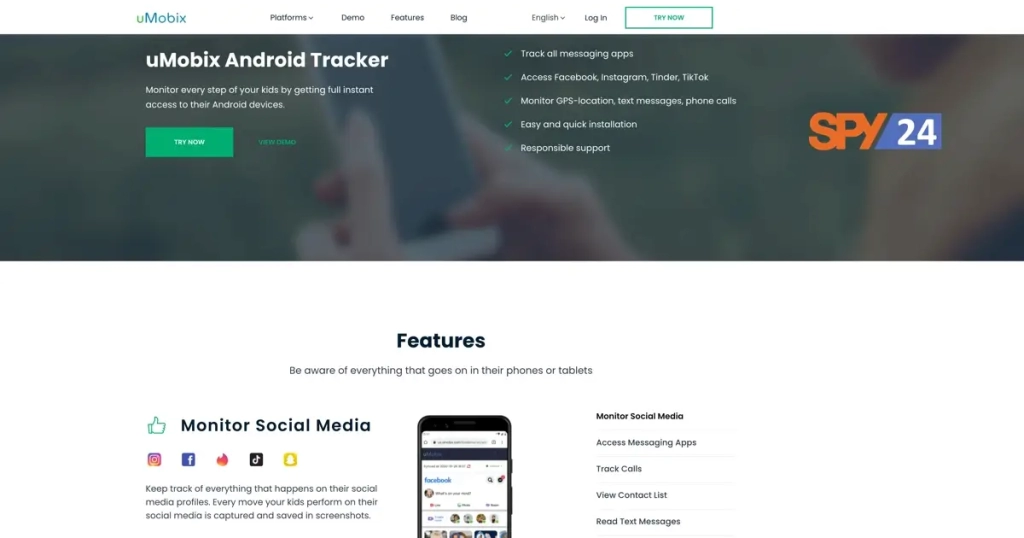 uMobix of Features:
Call monitoring and recording
Social Media monitoring and recording
Environment Recording
Geo-Fencing
Keylogger
Localize
Unlike other tracking apps, Localize allows you to track a phone without having to physically own it. In actuality, all that is required is the tracking phone number. To provide an approximation of the target phone's location, Localize uses information from cellular networks. Being able to follow any phone is a huge advantage, even though this isn't quite as precise as GPS-based localization.
Not only can you follow your boyfriend's phone, but you can also track the phone of his lover or any other potential accomplice. One thing to keep in mind is that the phone number whose location you inquire about will get an SMS message informing them of your inquiry. Since the request is unknown, the Localize user's identity is kept a secret. The target phone's owner will, however, be aware that they are being sought.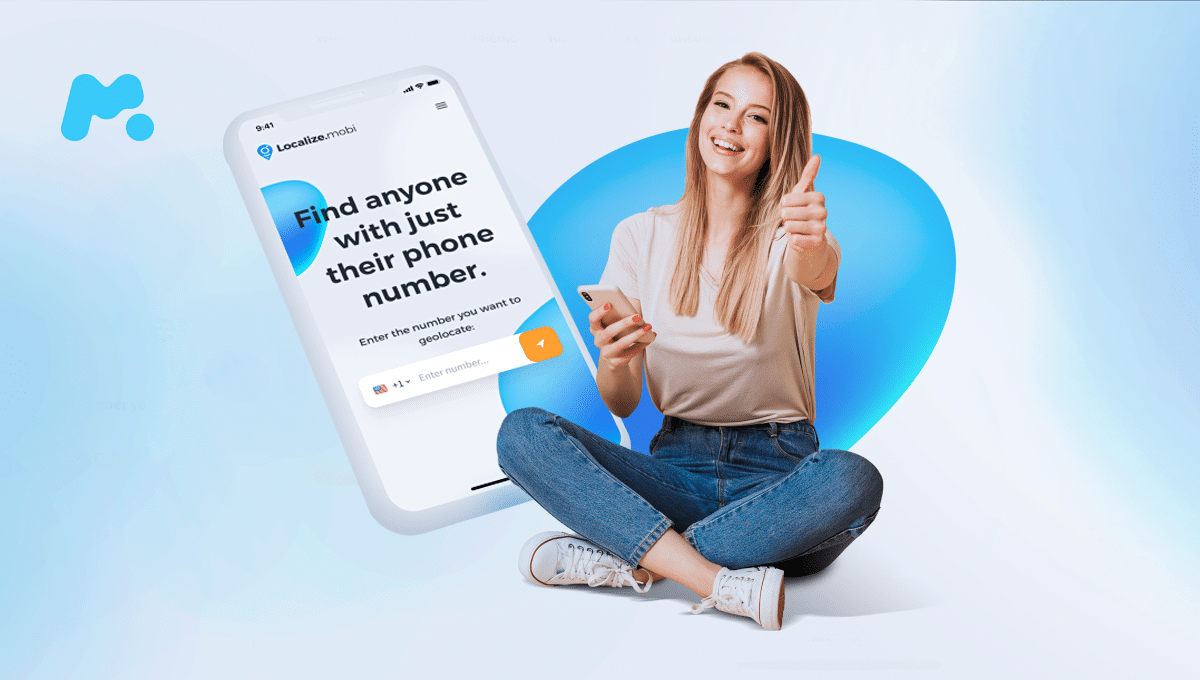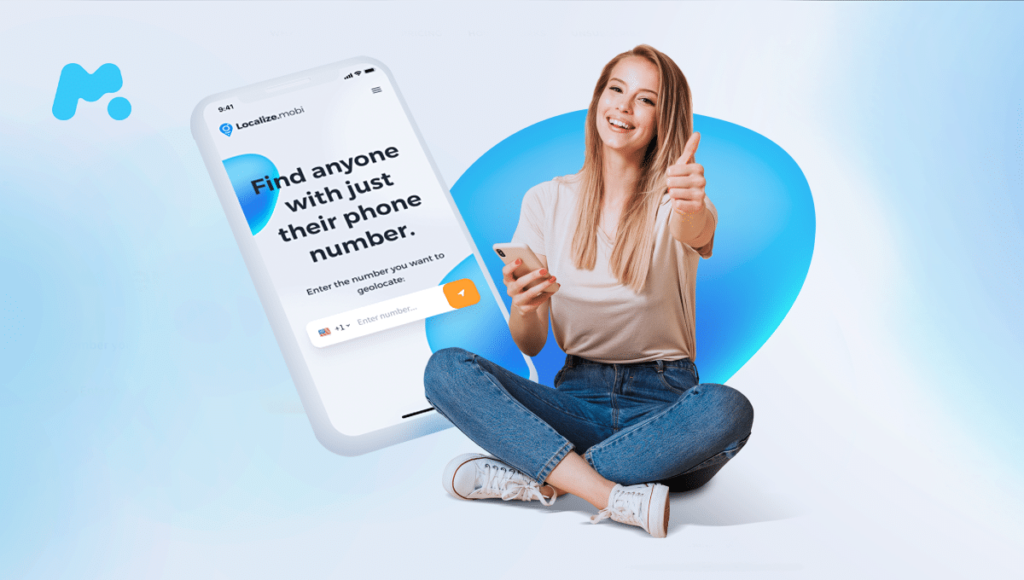 Cocospy
One of the most useful iPhone applications for boyfriend tracking is Cocospy. This is due to the fact that Cocospy can be remotely installed on your boyfriend's phone.
All you require to install Cocospy over WiFi using cloud sync is their Apple iCloud login credentials. After being installed, Cocospy gives you almost complete control over a desired phone. GPS position, incoming and outgoing calls, text messages, social media contacts, and more may all be tracked on a target phone. You can create virtual geofences using Cocospy, and the software will notify you whenever your lover enters or exits.
We also admire Cocospy's near-impossibility to be discovered without technical tools. Since Cocospy is intended to operate in stealth mode, the target phone doesn't have any app icons, and the app hides itself using fictitious file names.
Cocospy is a great option for those who wish their snooping to go unnoticed.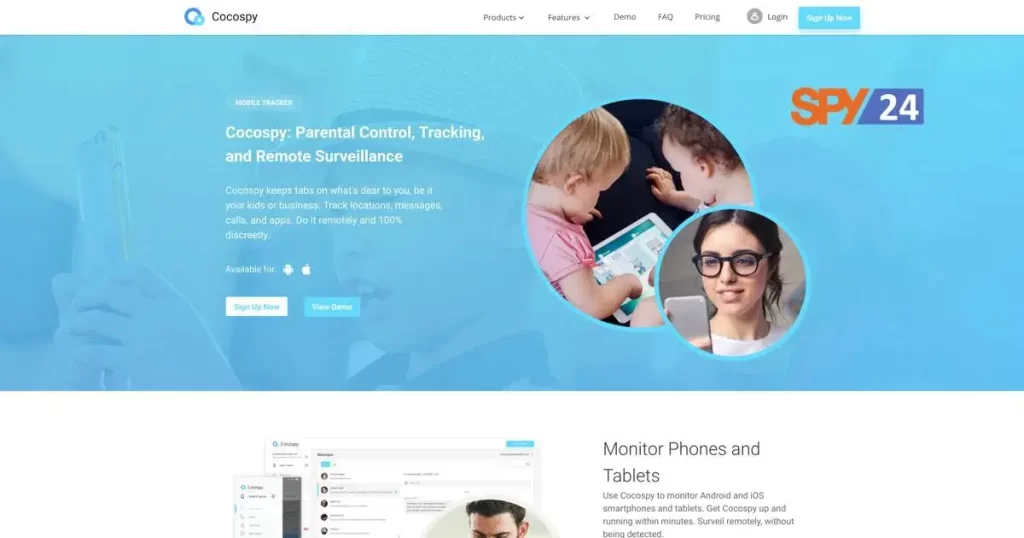 Cocospy of Features:
Call and SMS tracking
Online monitoring
Browser history
GPS Location tracking
Geo Fencing
Mobile Tracker Free
The best app to track your boyfriend's phone number for free is Mobile Tracker. This app provides free real-time access to a target phone's GPS location as well as a history of the phone's movements. GPS updates may be received up to once every 15 minutes, which is plenty to track your boyfriend's movements without exhausting the battery and giving him away. Mobile Tracker may also display the entirety of text chats and record phone calls. It can display images, videos, and social media messages that may conceal activity your boyfriend doesn't want you to be aware of, but it cannot restore erased files.
We discovered that Mobile Tracker doesn't provide comprehensive warnings as some boyfriend tracking apps do. The software, for instance, does not allow for the creation of geofences. But since Mobile Tracker is totally free, we're more than happy to overlook these minor shortcomings in the app's functionality.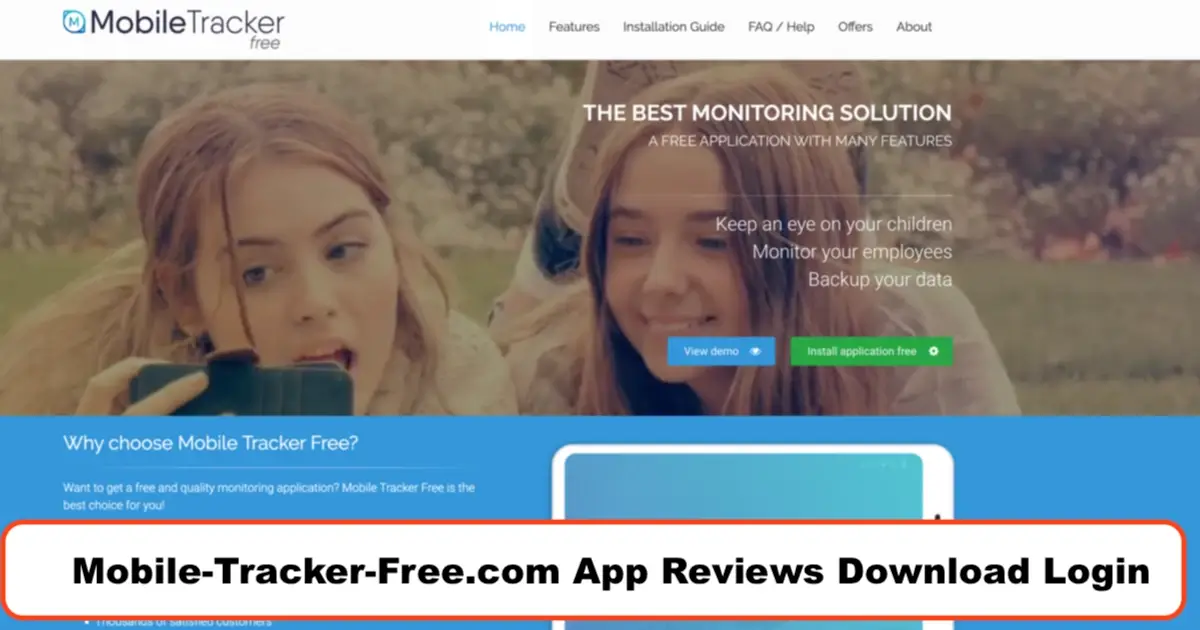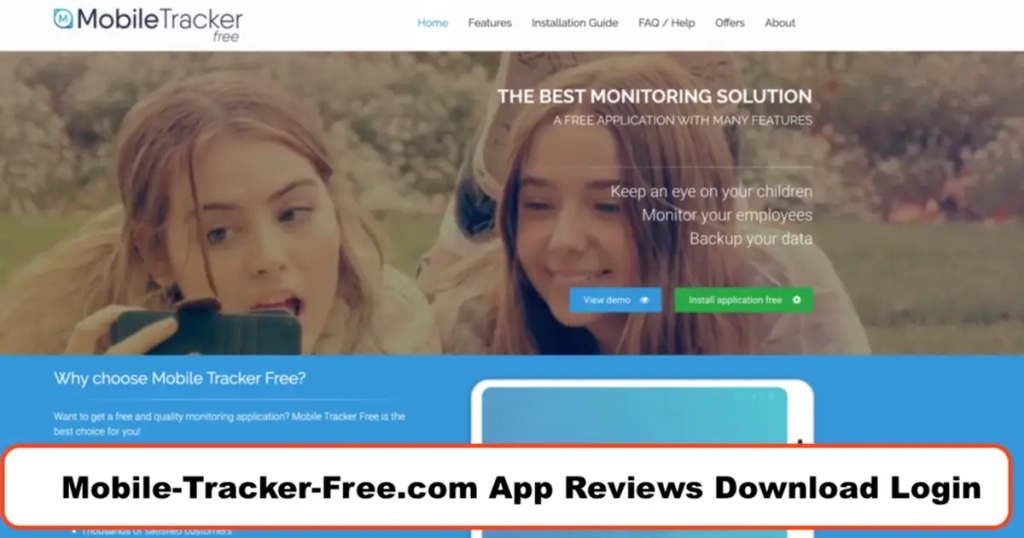 Mobile Tracker Free of Features:
Call and Message Monitoring
Stealth Mode
GPS tracking
Online Social Media Monitoring
Hoverwatch
If your guy uses an Android phone, Hoverwatch is one of the best tracking apps. With Hoverwatch, you can quickly download and set up the tracking app on an Android device, and once it's there, it's hard to find. It provides trustworthy, regular GPS location updates and even allows you to attach a screenshot of your boyfriend's phone screen to each GPS ping.
Another cool feature of Hoverwatch allows it to snap pictures with the phone's front camera after it has been unlocked. You can use this to find out where your partner is if he's with anyone. This spy app can also track contacts, record calls, monitor social media communications, and perform other tasks. Hoverwatch will send you a notification if your lover switches the SIM card in his phone. Hoverwatch is a wonderful option for keeping tabs on your boyfriend across all of his gadgets because it works on iOS smartphones, Mac and Windows PCs, and more.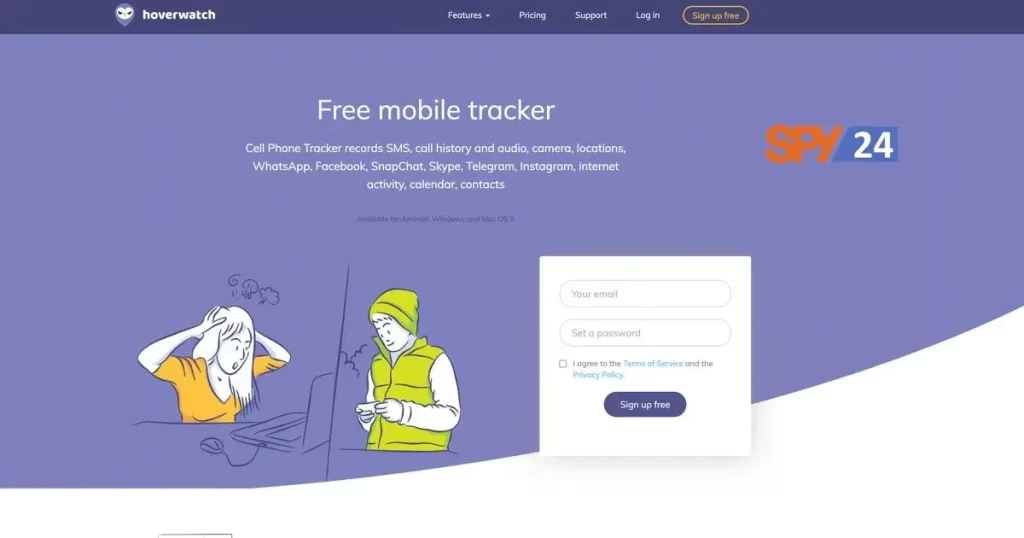 Hoverwatch of Features:
Call and message monitoring
Browser history
Stealth mode
Location tracking
Online activity monitoring
Spyera
Spyera is a trustworthy and feature-rich phone spy app that can help you locate your partner. The app utilizes GPS to pinpoint the precise location of a target phone, and you can find out even more details by looking through a log of all cellular and WiFi networks the phone has ever connected to. Spyera makes it simple to listen in on talks, which is even better. On the target phone, the app automatically records all incoming and outgoing calls. Even if the phone is locked, you can eavesdrop by remotely activating the microphone.
Additionally, Spyera provides usage information for each app on the target phone, including dating apps. Social media apps, dating apps, and other apps all provide message monitoring. Additionally, Spyera includes a keystroke logger that lets you access messages that were deleted before they were sent. Having said that, there is a cost associated with the sophisticated features that Spyera offers.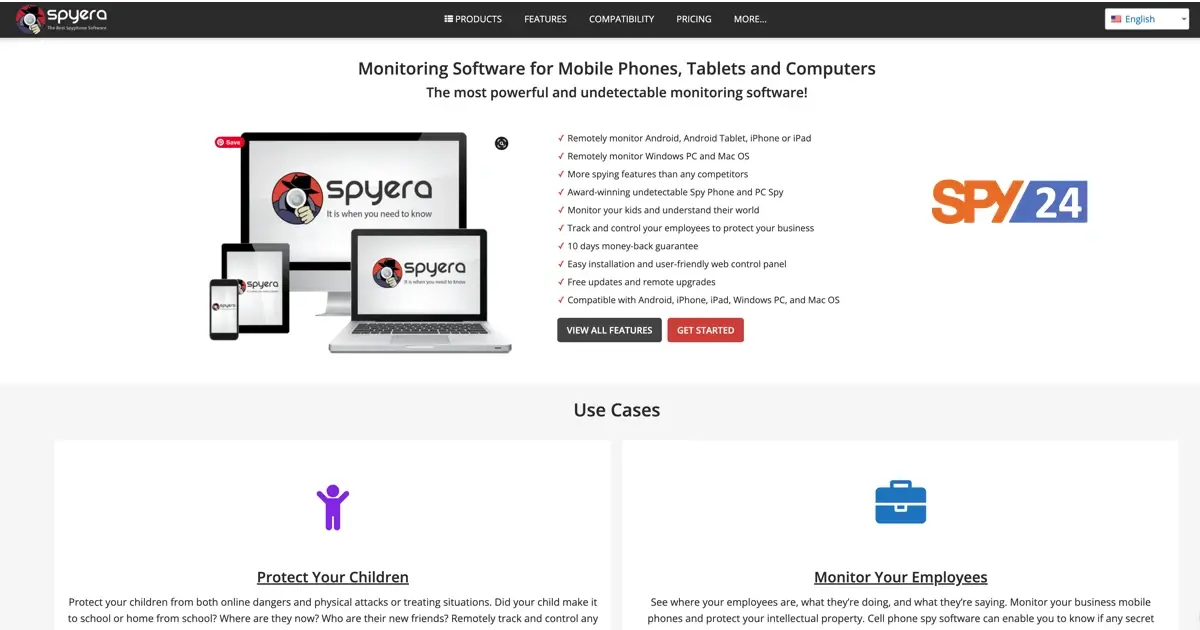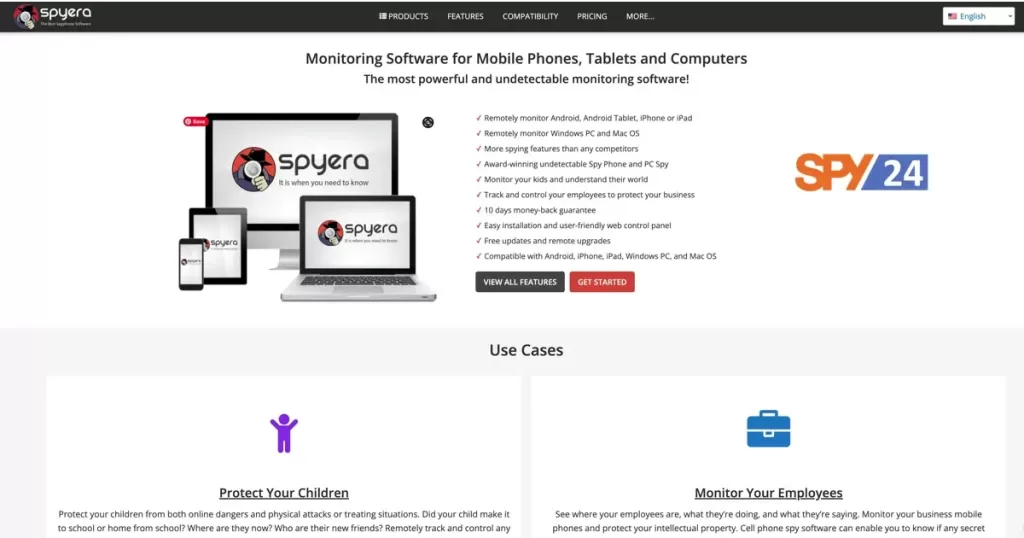 Spyera of Features:
Call and SMS monitoring
24/7 monitoring
Location tracking
Stealth mode
Browser history
Conclusion
You don't need to follow your partner if you have doubts about his loyalty. To resolve the issue of how to hack my boyfriend's phone, you may receive precise, real-time, and high-end phone tracking using a reliable phone tracker such as SPY24. Due to characteristics like rooting/jailbreak-free operations, the capacity to maintain anonymity, the ability to keep track of virtually any behavior possible, and the ability to retrieve accurate facts, SPY24 has an advantage over its rivals. So investing in SPY24 will almost certainly be profitable in the long run.
Read this article:
FAQs
Do You Need to Check Your Boyfriend's Phone?
You should without a doubt check his phone if you think your guy is cheating. Why worry and be uneasy when you can learn the truth about his actions? It is your right to be aware of your boyfriend's cheating.
Is there a method for me to monitor my boyfriend's phone activity?
Numerous apps let you track a boyfriend's phone secretly. We suggest SPY24 since it provides incredibly accurate location information and is essentially undetected when installed on your boyfriend's iPhone or Android device.
Can someone be tracked without having access to their phone?
Using iCloud on an iPhone, you can install a phone spy app on someone's phone without gaining physical access. The iCloud login information used on the target phone must be known to you. You can trace any phone remotely using simply its number and apps like Localize.
How Can Hack My Boyfriend's Phone without any Fee?
Never rely on free online hacking tools and software. These are useless and frequently malware-infected. Watching your boyfriend enter his PIN code and then stealing his phone when he isn't looking are the two best ways to free hack his phone. You may also reset the password for his social media accounts using the "forgot password" approach if you have access to his email.
How Can I Get Into My Boyfriend's TikTok?
Installing Spy apps on your boyfriend's device will allow you to hack his TikTok account. You can view your boyfriend's comments on videos he is viewing, read his private TikTok chats, and spy on the videos he is watching.