WeChat Monitoring App To Spy On WeChat Chat History
WeChat Secure Tracker: A Short Introduction
WeChat is a high developed socio-app platform used back to be a trend in 2012 to 2017, an unusual option that WeChat used to have was device shaking, just by shaking your smartphone WeChat starts to search for similar users around you and showed you a few users to you to start a communication? SPY24 introduce an exclusive feature for WeChat called monitoring. With this feature, you're able to monitor your target device on your phone, easily and without even your target person noticing. SPY24 have different plans for users to simply spy on anyone who they are curious about. You just need to sign up to SPY24 and link your target device with SPY24 application.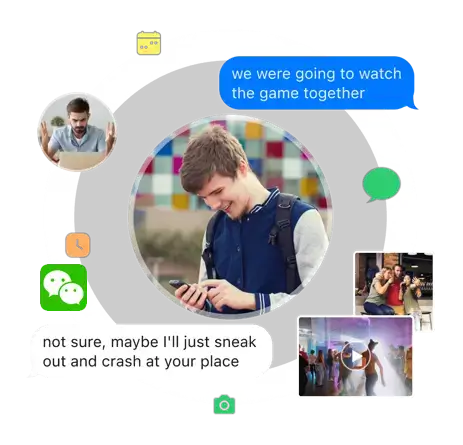 How To Monitor WeChat On Android & IOS Devices Via SPY24?
Watch a tutorial to learn how SPY24 not just monitors WeChat chats and group chats but also all shared photos on the target device.
SPY24 made you an essential platform to track almost everything you thought on WeChat, and spy on conversations without any limit.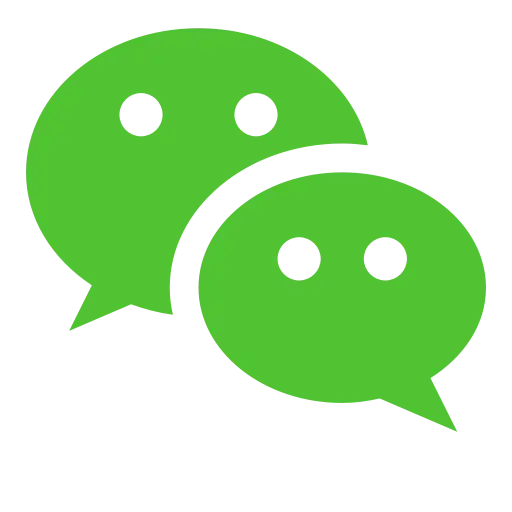 Few Words About Tracking WeChat:
WeChat is more than a messaging and social media app, it is a lifestyle for over one billion users across the world. Chat and make calls with friends, share your life's favorite Moments, enjoy mobile payment features, and much more. Why do over one billion people use WeChat? Message friends using text, photo, voice, video, location sharing, and more. Create group chats with up to 500 members.
But what is our purpose to track? WeChat is like other social apps that kids and teens used to install on their smartphones, it can damage them emotionally with abuse and bullies, we can stop this cycle by tracking them to prevent from strangers.
How Can SPY24 Help You To Track WeChat?
SPY24 has both free and premium plans, you're able to use any of the features with a simple sign-up. Lots of platforms like SPY24 have these privileges but usually, they have no partnership in their plans, they will access your content but not the support. You'll be able to record the activity in secret while using WeChat. Read all WeChat messages with complete details. Sneak into your WeChat Account whenever you want, and make sure you're logged in and have internet access. Without any limit by just a simple sign-up to SPY24 start to spy on anyone you want.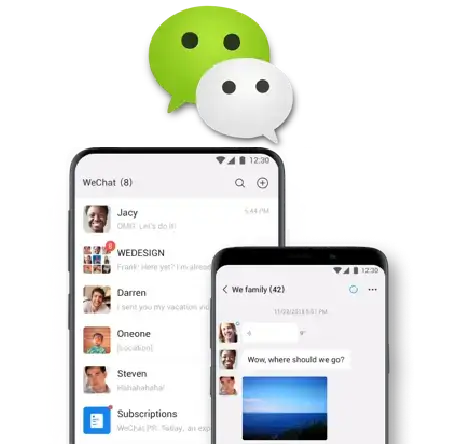 Best WeChat Tracker On The Whole Internet
SPY24 has the WeChat tracker inside with all the features you need to use: 
All incoming and outgoing WeChat calls with the exact dates and times. It's always good to know such details to prevent cyberbullies. The hidden mode option on SPY24 reveals a high-quality tracking feature to you to easily spy on without being worried. Block a contact from sending or receiving SMS messages or phone calls if you find a suspicious contact on your child's phone while using WeChat to keep an eye on them, you are able to be an admin on your target device. View all contents, photos, and videos that were sent or received on WeChat, it will automatically send to your dashboard panel. GPS location with time and date, so you'll always know where the target person is. 
Still not sure? Did you know that SPY24 can also spy on Snapchat and Instagram? These are two of the apps that kids use the most this daysSPY24 promoted a highly secure platform for each social app, by clicking on the home page you will see more details.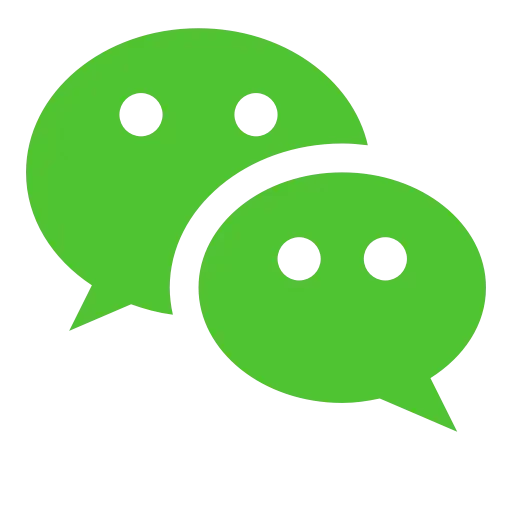 Frequently Asked Questions:
How Does This Monitoring Feature Work?
WeChat social media platform is known for parental advisory explicit content*. youths do nasty and sexual acts and re-acts on WeChat, acts like nudity content. They create short videos based on sexually explicit content and solicit images of half-naked boys and girls. Moreover, teens commonly ask other users constantly to post nudes or share them in direct messages.
How Does SPY24 WeChat Screen Recording Works? 
First, you need to install the WeChat spy app on your target device then you need to activate it like as we said, the users need to get access to the portal of WeChat, Once you have done it, then it will start making short videos of the screen whenever the user login on the WeChat video-sharing social media app. A user will get back-to-back short videos of the screen until the target person scrolls the posts. 
Announcing The World's Most Advanced And Employee Cell Phone Monitoring Software
Using SPY24's Proven Monitoring Technology, Now You Can…
Track & monitor all employee cell phone activities…Instantly know if and when your employee is slacking off…Confirm the suspicions you have of your employee…Capture UNDENIABLE PROOF if your employee harms the company (such as by leaking confidential company information over the company-owned phone etc.)
You Can Totally Rely On SPY24 – We've Got Your Back
SPY24 won't leave you alone with your subscription, because, for us, your satisfaction is on top of everything else, and with that, we promise to deliver only the best mobile spying app experience that you will never have like it again!