Windows Monitoring Software – Remotely Spy On PC
Windows Computer Tracking
Remotely have a complete look at your kid's computer and check your partner's device when he/she on work. If your co-workers are busy in their free time check their activities to find out what exactly did they doing. SPY24 provides you with a general easy understanding platform to spy on windows computers, ASUS, HP, Acer, Dell, TOSHIBA, Lenovo, and more.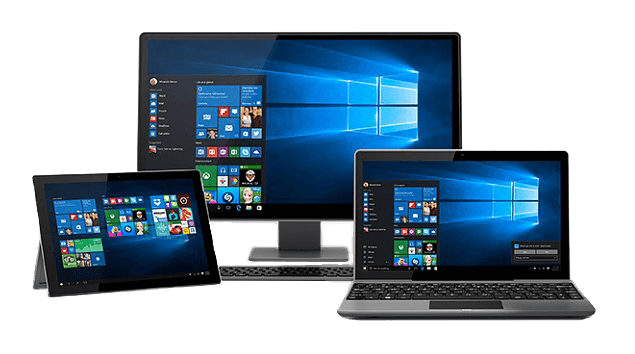 How To Install SPY24 App for Windows
Installation guide for Windows
Monitoring Windows Devices: Usage
With SPY24 features made for monitoring, you can monitor your target computer whether it's your partner's or your teen's computer. You are able to access all parts of your computer or laptop. See what exactly did they doing. Change anything you need to change from their laptop. Block any website that is not suitable.
Track On Messengers And Social Apps
SPY24 lets you access the messengers that are running on the target computer, and easily read text messages both sent and received. Access all the contents and all shared media.
Tracking By Locations Or PC
Location services that are running on
windows devices could help you track
almost anything, phone numbers that are entered to verify email addresses let you spy on windows laptops or computers.
The Safest And Most Secure Tracker To Spy On: SPY24
Have you ever wondered what's going on with your friend when she is on her phone? Is someone botter her? You may be concerned to ask her. Easily track your target person and receive all your wanted information about him/her through their smartphones.
Probably your target person has used email through games, social media, or for confirmation. So you can reach so much information by accessing Email.
One of the most useful features of SPY24 is that you can monitor the target device on your PC.
Windows Parental Monitoring
Parents, who worry about their kid's activities always have this thought what exactly did my kids doing right now? SPY24 let parents monitor their kids' smartphone or computer device to easily have an eye on them.
Remotely Track Windows Devices
SPY24 made you a comfortable platform easily spy on any windows device. Find your wanted feature and start to spy on it.
Rely On SPY24, We've Got Your Back Windows Spy Tool
we're here to deliver the best mobile spy app experience to you! SPY24 won't leave you alone with your subscription, your satisfaction is more important to us than anything else.
Remote PC Spy Software – Monitor YOUR PC From ANYWHERE Without Physical Installation
Are you looking for the best free spy software for Windows? If so, you've come to the right place! In this blog post, we will be discussing some of the best free spy software for Windows. So, if you're interested in learning more, keep reading!
The Best Free Spy Software For Windows PCs 
Are you looking for the best free spy software for your Windows PC? If so, you've come to the right place! SPY24 offers a range of powerful spying features that can be used to track and monitor activities on your PC. Whether you need it for business or personal purposes, SPY24 is an excellent choice. Let's take a closer look at why SPY24 is the best free spy software for Windows PCs. 
Best Free Spy Software For Windows
Powerful Features: SPY24 comes with a host of powerful features that allow you to easily monitor and track activities on your computer remotely. Its remote monitoring feature allows users to view their computer screen from anywhere in the world, while its keylogger feature records all typed text, including usernames and passwords. It also has a built-in audio recorder that captures conversations taking place near the computer, making it easy to record phone calls as well as meetings and meetings with clients. 
Easy Installation: Installing SPY24 is incredibly simple and straightforward. By following the provided instructions carefully, you can install the program without any technical knowledge or expertise. Plus, once installed, it runs invisibly in the background so no one else will know it's there – perfect for businesses who need to keep an eye on their computers without raising suspicion! 
Free Trial: If you're not sure if SPY24 is right for you, don't worry – we offer a free trial version of our software so you can test out its features before committing to purchase. This way, you can make sure that our product meets all your needs before investing any money into it. 
Conclusion: 
In conclusion, if you're looking for the best free spy software for your Windows PC then SPY24 should be your first choice! With its powerful features, easy installation process, and free trial version available; it's no wonder why millions of people have chosen SPY24 over other similar products on the market today. So what are you waiting for? Visit our website today and start using SPY24 now!