Remotely Block Your Kids' Inappropriate Apps
SPY24 has launched an advanced monitoring feature to make sure your teens are not using inappropriate apps. Our app blocker allows you to remotely block any installed app on your children's cell phones that you consider harmful to them. If you feel that your children have installed dangerous apps such as sex games on their phones, you can easily block them. Also, you can restrict the time they can use an app to increase their productivity and avoid impacting their educational performance. SPY24's app blocker is really user-friendly and compatible with both Android and iOS devices. So if your kids don't want to avoid specific apps, you can use SPY24 to block or limit the apps and reduce their screen time. You can first start with our free trial to experience the difference it makes and then continue with one of our affordable plans.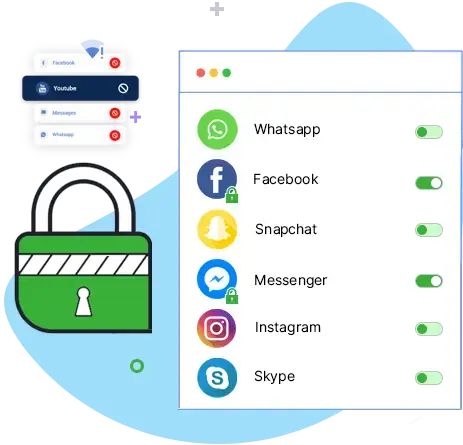 Remote Application Blocker | Secret Application Blocking App
Is your kid spending lots of time playing games on their smartphones or chatting with someone the whole day? Don't worry, the SPY24 application blocker helps in blocking those unwanted apps remotely from your dashboard.
What Can The App Blocker of SPY24 Do?
Here is a detailed description of the features you get from the app blocker: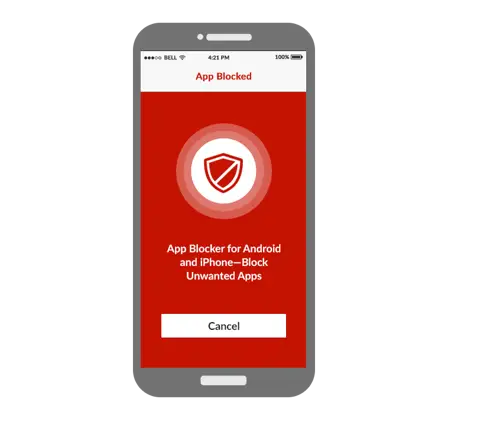 Why You Need An App Blocker?
Here are some important situations in which you might need to use an app blocker:
Monitoring Employee Productivity
If you're a business owner, you must have been faced with some employees who use your company's computers for irrelevant purposes. For example, they might install some games or other apps to do other things when you don't track them. So what to do? The wisest course of action is to install an app blocker on all company-owned devices to make sure no unwanted apps are installed. SPY24's app blocker lets you monitor multiple devices with one subscription and block any app that you want. This way, you'll increase productivity in the workplace and avoid face-to-face contact with employees.
Ensuring Kids' Appropriate Activities 
Knowing about your kids' activities on their phones is an essential parental duty. You have to make sure that they're not using any app that is not suitable for their age group. If you think that your teenagers don't accept your words and install inappropriate apps without your permission, you can do what you have to do and then inform them of your decision. Try to gain one-time access to their phone and install SPY24. Then you can easily block any unwanted app on their device without them knowing. Also, you can get lots of other parental control features such as social media monitoring or call recording to have full control over their activities.
How Does SPY24's Remote App Blocker Work?
If you don't know how to block apps on your kids' cell phones, watch this tutorial to learn how to remotely block some apps via SPY24.
Sign Up for Free
You can create a free account on SPY24 with just a few clicks.
Choose Your Plan & Device
On your online dashboard, you can choose the target device to see available plans for it. You can also use our app's free trial for one month.
Install SPY24 on the Target Device
Even if you're not an expert, you can easily download and install SPY24 on the target device. Don't hesitate to get help on the installation process from our responsive team.
Search for Unwanted Apps to Block
Go to your dashboard and search for any unwanted apps on the target device to block them secretly.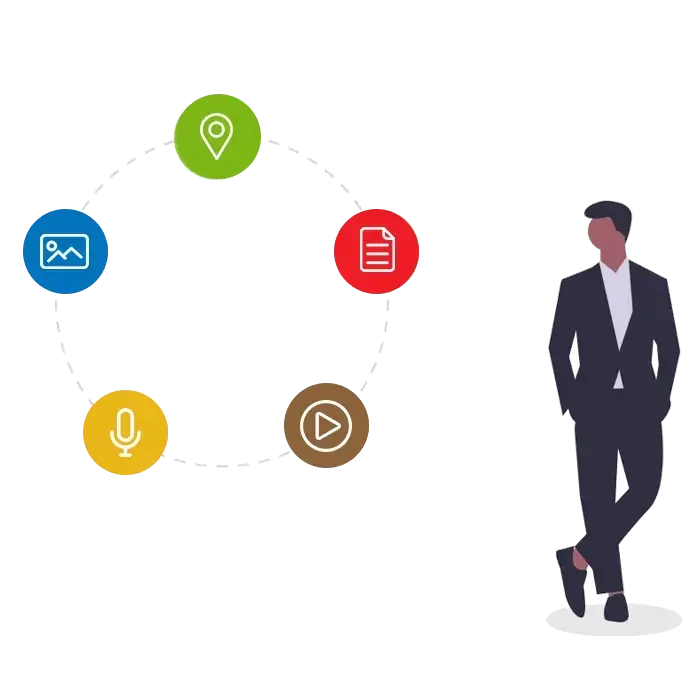 Why Should You Choose SPY24 for App Blocking?
SPY24 is the best choice among numerous app-blocking tools. Here is why:
Unlimited Number of Apps to Block
SPY24 lets you block as many apps on the target device as possible.
Ability to Block Any Type of App
No matter if the target app is a game or a social media platform, SPY24 can remotely block anything.
Completely Hidden
SPY24 works in a complete stealth mode, and the target user can't detect it.
Here are some of the other advantages of using SPY24:
Offering a 1-month free trial.

Providing 24/7 support.

Giving you a comprehensive dashboard to monitor all the target phone's activities.

Having 250+ spying features apart from the app blocker.

Non-rooted and non-jailbroken.

Offering diverse and affordable plans.

Supporting multiple devices.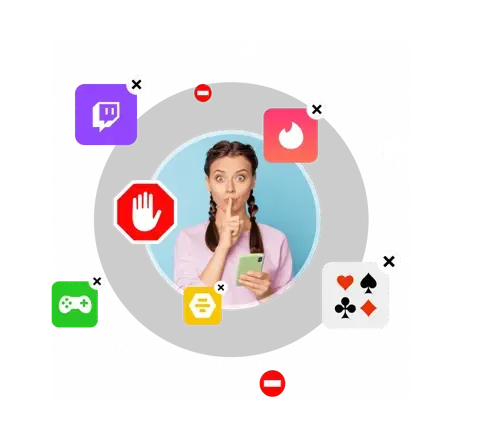 Frequently Asked Questions:
APPLICATION BLOCKER
SPY24 application blocker gives you the authority to block any application installed on the target phone or tablet. With SPY24, you can:
1. Instantly block the user from accessing any application installed on the device
2. Manage all blocked applications (you can block any number of applications on the device
Why This Feature Is Useful?
Block any application that seems harmful or inappropriate for your child or an employee. Prevent unauthorized app usage during certain times of the day. Block harmful, malicious, or time-wasting apps.
Any Restrictions?
There are no restrictions to the SPY24 Phone Monitoring application blocking feature.
You Can Totally Rely On SPY24 – We've Got Your Back
SPY24 won't leave you alone with your subscription, because, for us, your satisfaction is on top of everything else, and with that, we promise to deliver only the best mobile spying app experience that you will never have like it again!