Secretly Monitor Your Employees
SPY24 offers an all-in-one monitoring feature that makes it possible for business owners to protect their sensitive information, increase productivity, and track workplace issues. Our employee spying feature is the most comprehensive solution to your business concerns. With SPY24's monitoring feature, entrepreneurs can easily track emails, browser history, internet usage, communications, texts, representatives' locations, and many other vital activities. If you want to have an extra pair of eyes to watch your employees, you'd better opt for our employee monitoring feature. No matter if your computers are working with Windows or Mac or you're giving your employees Android or iOS cell phones, SPY24 is fully compatible with all operating systems. The good news is that we're offering a 1-month free trial to let you test our app. Then, you can easily buy a subscription at an affordable price and use SPY24 on multiple devices. So why wait? Start your monitoring journey with SPY24 by clicking on the button below.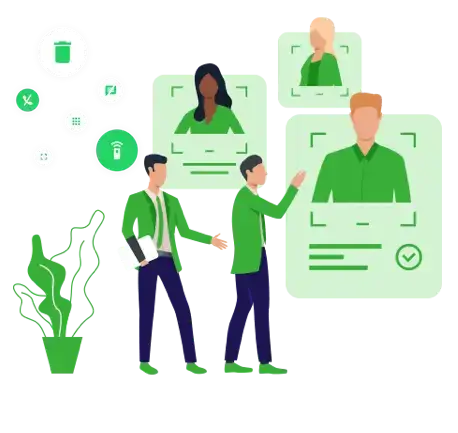 How Does SPY24's Employee Monitoring Feature Work?
Don't worry about setting up the app. You just need to watch this tutorial to see how easy it is to monitor your employees using SPY24.
What Monitoring Features Does SPY24 Offer?
Here is a complete list of monitoring features SPY24 offers to employers: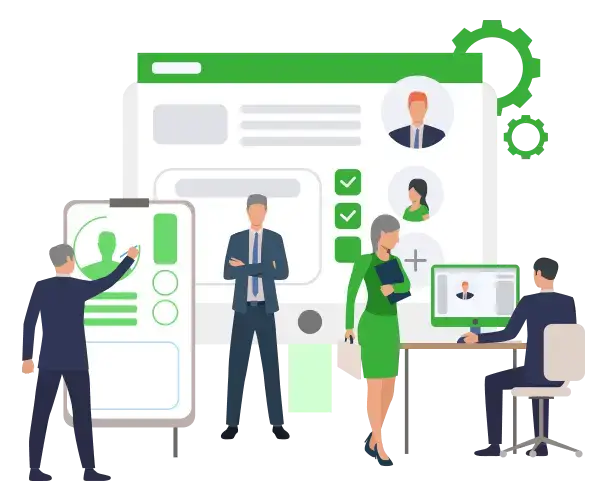 What Are the Benefits of An Employee Monitoring App?
Here are the reasons why you have to use an employee monitoring app in your business:
Increase Productivity 
One of the most important concerns of employees is the method of monitoring employees' productivity. In fact, you don't know if your team members are doing the right thing with high efficiency. They might bring many excuses to explain delays and you can't prove their weak productivity unless you have concrete evidence. So what to do? SPY24 has a great solution to your problem. You can easily monitor every activity of your employees on your computers using our employee monitoring feature. With this app, you can track and save everything from emails to phone calls. So if you see that an employee is doing something personal with your computers, you can quickly recognize and take suitable measures. This is the best method to measure productivity and make your employees do what you're paying for without face-to-face arguments.
Prevent Data Leakage
Leaking sensitive business data or information about your new products can cause considerable financial loss. The wisest course of action is to use a proper tool to prevent this from happening. SPY24's employee monitoring feature can help you instantly detect any unwanted communication and file transferring from your computers and prevent data leakage. SPY24 lets you monitor emails, social media chats, and any suspicious activities on the computers' screens. So if you think that your employees can access your sensitive data and send them to your competitors, you'd better think of our employee monitoring feature.
Solve Workplace Issues
Arguments between employees always happen, and you need to take care of these issues and manage the workplace. The thing is that sometimes you can't judge without having enough information about your employees' activities. So it's good to monitor all the work communications to be able to track the issues and see who is responsible for them. This way, you can ensure that all team members are behaving according to your policy and no misbehavior happens.
Why Is SPY24 Best for Monitoring Employees?
There are so many monitoring apps on the market and you might be confused when choosing one of them. Here are the reasons why we believe SPY24 is the best spy app for monitoring employees' activities:
The Most Comprehensive Set of Spying Features
SPY24 offers more than 250 features and sub-features and is the ultimate solution to every need. Therefore, you don't need to install any other app to monitor a specific activity.
Multiple Devices Using One Package
You don't need to buy a subscription for each device. You can install and use SPY24 on all your systems with one payment.
Compatibility with All Operating Systems (PC & Phone)
You can use SPY24 on PCs, cell phones, tablets, iPads, and iPods. It's compatible with Windows, iOS, macOS, and Android so you don't need to be worried if you have several different devices in your workplace. 
Non-Rooted & Non-Jailbroken
A majority of SPY24's features can be run without having to root Android cell phones or jailbreak iOS devices.
Free Trial for 30 Days
SPY24 offers the longest period of free trial and is the best employee monitoring app in this regard.
24/7 Customer Support
You can contact us if there is any issue. We have a responsive team of customer support you can't find anywhere else.
User-Friendly Dashboard
SPY24 provides you with an easy-to-use online dashboard that is accessible via any browser. So you don't need to install an extra app to track your target computers.
Completely Undetectable
SPY24 works in a complete stealth mode, and therefore, can't be detected by your employees.
As you see, SPY24 has everything you can expect from a monitoring app. So why wait? Try our free trial to experience a different workplace.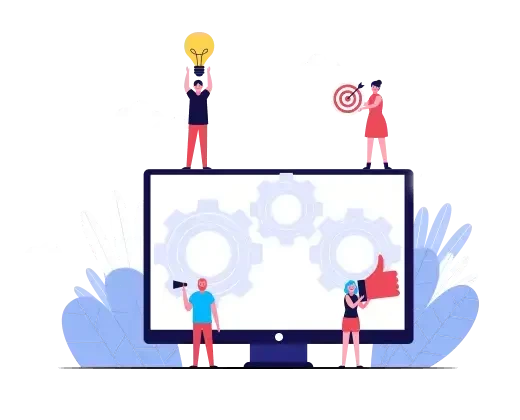 Frequently Asked Questions:
4 Easy Steps for Monitoring Your Employees
Now that you've become familiar with our employee monitoring feature, you can start protecting your business. You just need to do the following process to monitor your employees' activities.
Create an Account for Free
First, you need to sign up on our site to get your free dashboard. 
Choose the Target Devices & Buy a Plan
Go to your dashboard and choose the target devices you want to monitor. You'll see Windows, macOS, iOS, and Android options. Then, you can buy a package according to your needs or continue with the free trial.
Download & Install SPY24
Now, you have to install SPY24 on your company's devices. This is a straightforward procedure and doesn't need expertise. You can also see a tutorial about the installation process.
Start Monitoring Your Employees
You're all set. The only thing you need to do is to log in to your dashboard and track everything remotely.
You Can Totally Rely On SPY24 – We've Got Your Back
SPY24 won't leave you alone with your subscription, because, for us, your satisfaction is on top of everything else, and with that, we promise to deliver only the best mobile spying app experience that you will never have like it again!
EMPLOYEE 

MONITORING

Technology now makes it possible for employers to keep track of virtually all workplace communications by any employee. Generally, it is permissible for you as an employer to monitor your own computer systems including, but not limited to, employees' work email communications and internet usage. Employers are free to monitor these communications as long as there's a valid business purpose for doing so. On the other hand, if your company takes affirmative steps to protect the privacy of employee emails, it might have restricted its ability to monitor these communications. Employers can monitor employees' emails at work but need to approach this with caution and careful consideration. SPY24 is a versatile and reliable mobile phone tracking application that enables you to monitor received and sent emails to employees' cell phones during their work hours.

SPY24- What You Need To Give You An Upper Hand
In the past, it wasn't possible to monitor if the employees were carrying out their duties or not. They could waste important working hours on social networks or on a gaming application. However, currently, with the assistance of SPY24, one can easily monitor and take control over all the mobile phone undertakings by the employees with a lot of ease. This app will tell you whether your workers are putting their mobile phone devices in the correct usage. This will definitely result in highly improved production for your business.
Stay Happy With Your Business Improved Production
SPY24's hidden call recording application is considered the best application for the new generation as a call tracking tool, and now people can get all the information about their beloved one's activities on devices more efficiently without letting them know. They can stalk to gather all the data of calls from the device. The users do those phone calls by installing the application on their equipment. Any individual is willing to know about all the things which are done by their friends or Partner, can use the format of the hidden application. The tool will let you know how many calls are done by the monitored devices, and what kind of conversation they had with the person. The tracking tool is highly recommended by users who want to control someone's device properly. The SPY24 application is the next generation of technology, which will help parents to keep their eyes on their children and people on their partners, and so on.
Secure Your Company From Information Leakage
Has it ever come to your mind that those drivers working for you may just use the vehicles you have placed under them to carry out their own business? Is your company's vehicle being taken advantage of by your workers? SPY24 installation will inform you of the exact locality of your employee's mobile phone device through the easy-to-use control panel. On top of this, this app will give you all the cell phone movement past. With this, you will get to know if the vehicle has kept its route or not.
Monitor Your Employee's Mobile Devices From A Safe Distance
Should your employees have your business's vital information on their mobile devices? What would happen should they lose their cell phone with the company data on them? The good news is that you have the ability to monitor and take control of all your business cell phones across the globe by making use of the SPY24 application. It enables you to take over any mobile phone you have targeted. This basically means that you can erase any information on such a cell phone or even switch it off!