Calendar & Appointments Tracker
Spy on Dates & Meetings of Your Husband
Wanna catch your cheating husband on a date with another woman? Thanks to our new feature, you can remotely check his cell phone's calendar to discover any suspicious appointments. SPY24 offers an advanced calendar spy feature that keeps you updated about all events that your target user has planned. Our calendar monitoring feature can also help business owners secretly check their employers' work schedules and make sure about their productivity. The good news is that this feature can work on cell phones and computers and there is no need for rooting and jailbreaking. There is a 1-month free trial that you can use to make sure about the results. So get started by clicking the button below.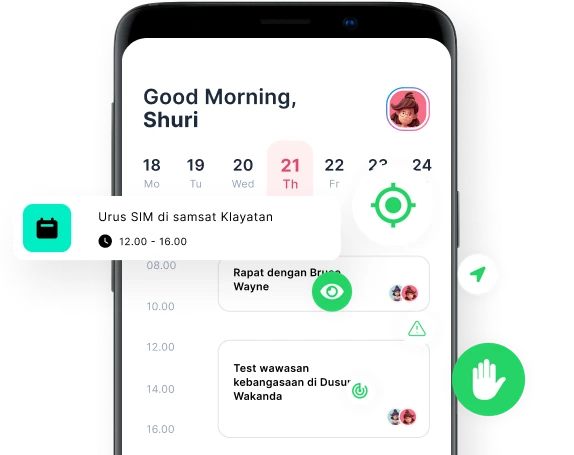 With SPY24 operating in Stealth Mode, you can monitor all activity on the target phone without raising suspicion. It remains completely undetectable, allowing you to track its data covertly and confidentially.
What Calendar Items Can You Track Using SPY24?
SPY24 provides you with detailed information about the target device. Here is a summary of the data our calendar tracker collects: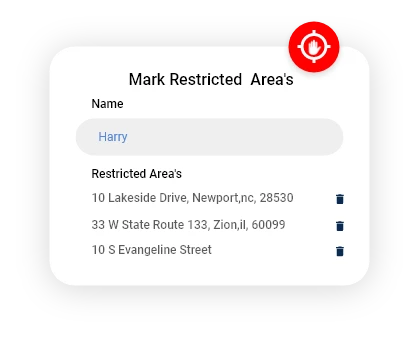 What Are the Benefits of Using a Calendar Tracker?
Let's review the reasons why you need a spy app to monitor calendar entries on someone's cell phone.
Monitoring Your Partner's Suspicious Behavior
First and foremost, you can track any suspicious meetings and appointments on your husband's schedule. This is a great way to catch a cheating husband because you'll know when and where he's set a meeting with another woman. You can then go to the place and catch them at the right time. 
Tracking Your Employees' Activities
Checking employees' calendars on company-owned computers and tablets is a great method to make sure they're productive enough. You can get updated about the schedules and the progress of the events. Of course, there are task management tools that you can use, but a hidden spy feature can collect some data that some employees might want to hide from you.
Controlling Your Teens
Teenagers' relationships might become dangerous and you need to take care of them. One of the best methods to do that is to track their calendar to make sure they're having any affairs without your knowledge. You can learn about the invitees to their meetings to get to know their friends. SPY24 also offers many other parental control tools along with calendar monitoring that will help you protect your teens.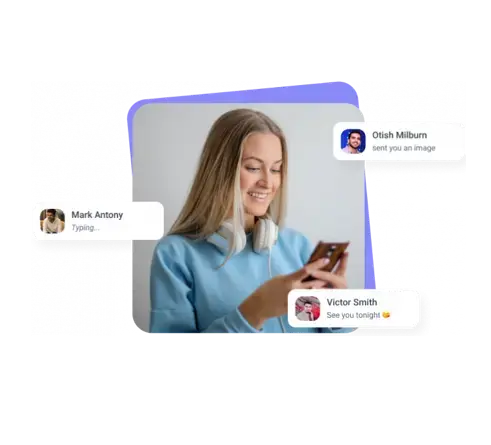 CALENDAR TRACKING
Calendar Monitoring. The calendar gives someone the convenience to plan activities and add their recordings in the mobile phone device, this can make you aware of all the plans and activities that your children or workers are undertaking. This ensures that they use their free time as it's supposed to.
WHY IS CALENDAR TRACKING VITAL?
The application that we have come up with is a definitely easy-to-use solution that will assist you with taking control over the calendar activities of a targeted cell phone of either your family or workers. You will benefit from the following:
Enable you to access all calendar activities made on the targeted mobile phone device
Give out the timing and day of all calendar activities on the cell phone
Keep records of all activities related to the calendar on your PC
Make you have a look at all information concerning the calendar without an internet connection on your computer via a worksheet download
Why Should I Use SPY24 for Tracking Calendar Entries?
Here are the reasons why you need to choose SPY24 for tracking your loved ones' calendars:
Compatible with iOS, Android, Windows, and macOS

250+ other spying features along with calendar tracking

24/7 customer service

No jailbreaking & rooting needed

Easy installation

Supporting several devices at a time

Diverse pricing plans 

Free trial for 1 month

Instant alerts on calendar updates

User-friendly dashboard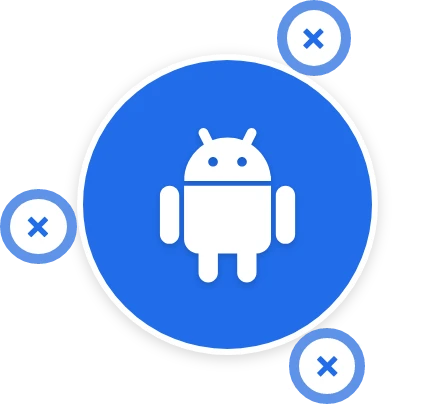 Frequently Asked Questions:
How to Spy on Calendar Entries Via SPY24?
You can easily spy on your husband's calendar in 4 easy steps. Watch this tutorial to see how to do that using SPY24.
Sign Up for Free
First, you need to create an account and get your online dashboard. It just takes a few clicks and you can access your account in any language you want and on any browser you have.
Select Target Device & Plan
Now, you have to let us know the operating system of the target device. You'll have 4 options (iOS, Android, Windows, and macOS.) Then, you can choose a plan according to your needs.
Install SPY24
You need one-time access to the target device to install SPY24. It's super easy but in case you have any difficulty, don't hesitate to contact us.
Track Calendar Items
You can now go to your dashboard and start tracking your target user's calendar.
You Can Totally Rely On SPY24 – We've Got Your Back
SPY24 won't leave you alone with your subscription, because, for us, your satisfaction is on top of everything else, and with that, we promise to deliver only the best mobile spying app experience that you will never have like it again!