Remotely Block Calls on Your Kid's Phone
Are you worried about strange calls on your kid's cell phone? SPY24 has the ultimate solution to your concerns. With our call-blocking app, you can easily block, restrict, and control incoming & outgoing calls on your kid's cell phone. SPY24's remote call blocker is a hidden monitoring app that enables you to remotely take control of the target device's calls. This is also great for employers who want to restrict calls on company-owned cell phones. The good news is that it's compatible with both Android and iOS devices and comes with a 30-day free trial. So why wait? Try our call blocker to see the peace of mind it brings to your life.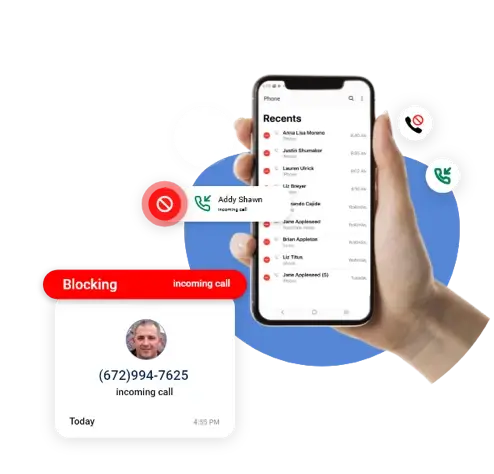 How Does the Call Blocker of SPY24 Work?
Wanna know how to restrict incoming calls on your kid's phone? Watch this video to see how easy it is via SPY24.
What Features Do I Get from SPY24's Call Blocker?
Let's see what exactly you can do using our app blocker: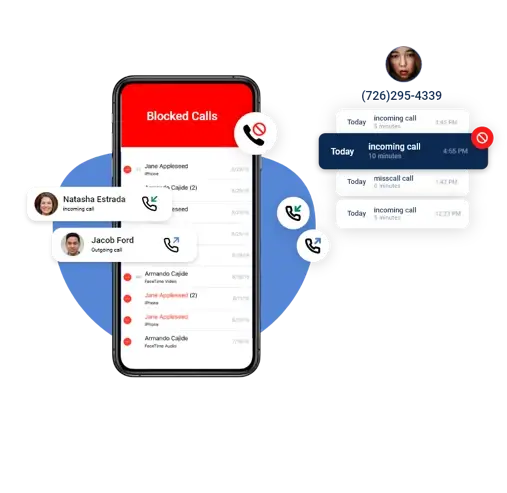 Why Do I Need a Remote Call Blocker?
There are many situations in which a call blocker is necessary. Here are some examples:
Workplace: Increasing Employees' Productivity 
Calls might take a great portion of employees' time each day. Unfortunately, some employees use the company's cell phones or computers for personal use. So what can you do to prevent this? A call blocker can help you control and block personal calls on company-owned devices. If you use SPY24, you'll get a full package of employee monitoring features, including a hidden call blocker. This way, you'll have full control over your employees' activities, such as calls, emails, screen time, etc.
Family: Ensuring Teens' Safety 
Teens' relationships are one of the most challenging concerns of parents these days. All teens want a cell phone and internet connection and this might bring some dangers to your family. If you want to make sure that they're not in contact with strangers or bullies, you have to think of a tool apart from talking to them face-to-face. SPY24 has a comprehensive set of parental control tools that ensure children's safety. One of the best features we offer is a call blocker that allows you to monitor, control, restrict, and block calls on the target device. If you have several children, you can buy a package for multiple devices at an affordable price.
Relationship: Catching Cheaters 
When you're in a relationship, you expect that your partner doesn't have secret talks with other women. Sometimes, even married men might be enticed to have a chat with other girls and women apart from their wives. The best method to catch your cheating husband is to install a spy app on his cell phone. Using the spy app, you can monitor all his communications and also block or restrict incoming calls without him knowing. You can discover any suspicious number and also call the cheating woman to prevent her from ruining your life.
Block Your Kid's Suspicious Calls in 4 Easy Steps
Convinced? You can use our call blocker without any expertise. You just need to follow the steps below:
Create a Free Account
Sign up to get your free online dashboard where you can control everything. 
Select Phone & Plan
Now, you have to choose the target cell phone from the available options on your dashboard.
Download & Install SPY24
To block calls on the target device, you have to access it and install SPY24. Sometimes, you have to enable installation from unknown sources.
Block Calls
Now, you can easily block calls from your own SPY24 panel, which is accessible from any browser.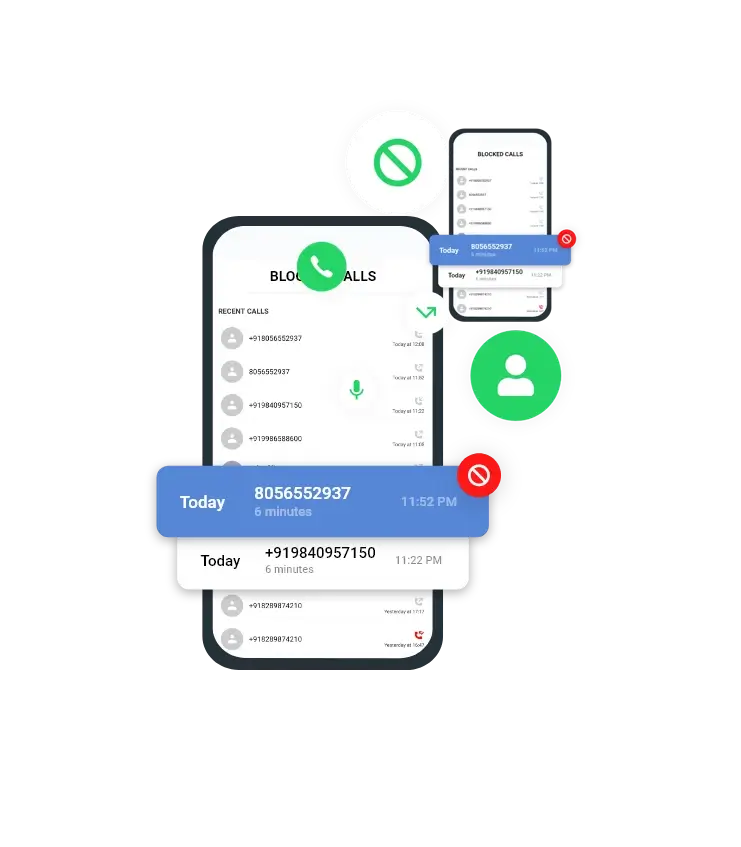 Frequently Asked Questions:
INCOMING CALLS BLOCKING
Incoming calls blockage. Don't be amazed by the fact that some incoming calls need to be blocked. For example, a rival company seeking some important information about your company might direct the call to your worker. Failing to stop such a call may result in a loss of your company information. On the other hand, your kid might be receiving calls from a bad company or a person that you might find not fit to have a conversation with. Stopping such a call can be very good for them. We have the solution for you to be able to block an incoming call either on your children's or workers' cell phones.
HOW MAY THE INCOMING CALL BLOCKAGE COME IN HANDY?
Our advanced yet simple-to-use application will be very helpful in efforts to block all incoming calls that you may deem to be risky for your either company or family. It can do this by:
Getting a complete blockage of all unwanted incoming calls including the private numbers that have the caller ID
Recording of calls trials from the already blocked ones
Make a review of all stored data concerning the blocked numbers and you will get all this info in your control panel any time you need to
Have a look at the obtained data on your computer with or without the internet connection in the form of a spreadsheet download
You Can Totally Rely On SPY24 – We've Got Your Back
SPY24 won't leave you alone with your subscription, because, for us, your satisfaction is on top of everything else, and with that, we promise to deliver only the best mobile spying app experience that you will never have like it again!