Photos & Gallery Tracker App
Remotely See Media Files on Your Kid's Cell Phone
If you want to secretly view the saved photos on your kid's cell phone, you've come to the right place. SPY24 has an advanced parental monitoring feature for seeing all the stored media files in your kid's gallery. This is the best tool to prevent your kid from watching adult content. It allows you to watch all the media files from your online dashboard without your kid knowing. Our photo tracker feature is compatible with all Android and iOS devices and doesn't need rooting or jailbreaking. So why wait? Try our 30-day free trial to make sure about its capabilities. Then, you can buy a plan for a longer period by clicking the button below.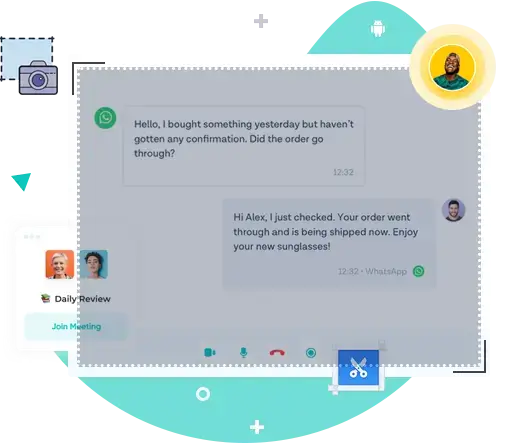 How Does SPY24's Gallery Spy Feature Work?
It's super easy to spy on your kid's photos and gallery media files. Watch this tutorial to see how you can do it using SPY24.
What Is a Photo Tracker and What Features Does it Offer?
You can monitor everything in your kid's gallery and figure out if he/she is watching inappropriate content.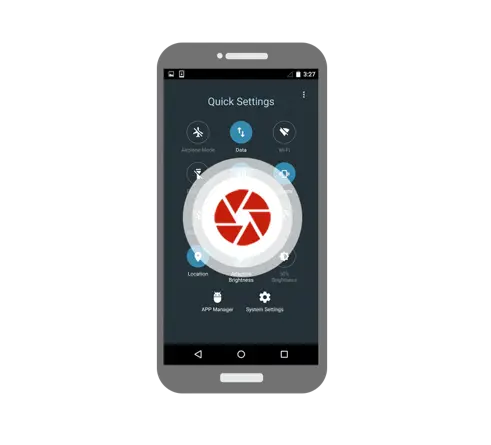 What Are the Benefits of Using a Photo & Gallery Tracker?
Tracking photos on your loved ones' cell phones have several benefits, including:
Prevent Pornographic Habits
As you know, many teens are now porn-addicted and this is really dangerous to their minds and their educational performance. So parents have to pay attention to their activities and prevent them from watching inappropriate content. You'd better start this from childhood when kids start to use cell phones. You can use a photo tracker to keep an eye on their photos and take suitable measures whenever they save a suspicious image. This way, you can prevent porn addiction.
Catch a Cheater 
Unfortunately, many men watch porn content even after marriage. As a wife, you can use a spy tool to keep track of their activities on their cell phone and make sure they're not doing anything wrong. This might seem weird taking care of an adult person. However, it's better than living with a cheater.
Increase Productivity 
Employers can also take advantage of photo tracker apps. They can watch the saved media on their devices to make sure their employees are not wasting their time. In fact, this is a great way to monitor their activities and get the maximum efficiency from your investment.
Why SPY24?
There are numerous spy apps that offer photo-tracking features. Let's see why we think SPY24 is your best option:
Unlimited Number of Images
Using SPY24, you'll be informed of all images without any limitations.
Compatibility with All Operating Systems
You can track photos on every device no matter what operating system it is using.
No Rooting & Jailbreaking
SPY24 supports all non-rooted and non-jailbroken devices.
High-Quality Images
SPY24 doesn't reduce the quality of photos so you can see them with the original quality.
Remotely Delete Photos
SPY24 lets you remotely delete inappropriate data.
More Monitoring Features
SPY24 offers the most diverse set of spying features among other competitor apps.
Here are some other benefits of using SPY24:
30-day free trial

24/7 Support

Completely hidden

User-friendly dashboard

Affordable plans

Supporting multiple devices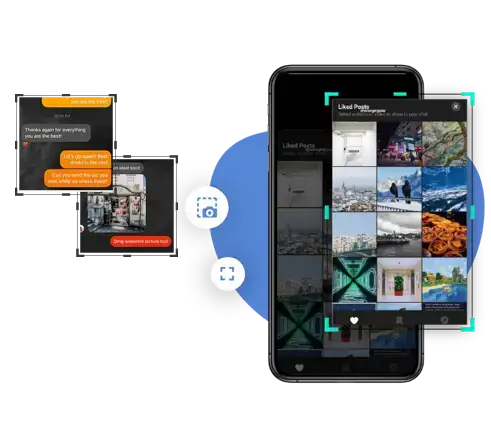 How to Track My Kid's Photos Using SPY24?
You're 4 steps away from monitoring your kid's photos and gallery;.
Sign Up
You can get a free account with a few clicks. 
Select Plan & Device
Choose the target device and the plan according to your needs.
Install SPY24
Download and install SPY24 on the target device. You might need to enable installation from unknown sources on the device.
Start Tracking Photos
Now, you can see all the photos saved on your kid's cell phone using your dashboard.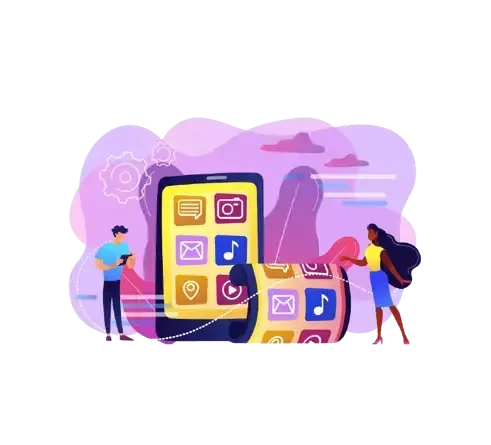 Frequently Asked Questions:
PHOTOS TRACKING
Image shooting with a mobile phone or related device is a perfect way of developing skills and also in the preservation of good times for a long time. However, kids who might involve in the shooting of illicit pictures can misuse them as well as employees who might use them to give out important business information to rivals. Hence for this factor, it is essential to monitor closely all the images present on their phones to avert a possible danger.
WHY IS PHOTO TRACKING ESSENTIAL?
The application that we have come up with is famed for its high-end ability to deal with any security barrier that may come in the way of having access to the images of a targeted mobile phone device. It gives out the following preventive measures:
Reviews all the images created and kept on the targeted cell phone
Transfers any picture one may need to have a closer look at from the cell phone to the computer
Performs timing and day tracking of the images shot by the targeted mobile device
Makes one have a look at the data got on the computer without the access to internet by exporting them in a worksheet formation and saving them on the computer
Making the use of small images and image sliding shows gives a careful examination of the images in a conveniently
You Can Totally Rely On SPY24 – We've Got Your Back
SPY24 won't leave you alone with your subscription, because, for us, your satisfaction is on top of everything else, and with that, we promise to deliver only the best mobile spying app experience that you will never have like it again!
Gallery Photos Monitoring | Best Mobile Images Tracker
SPY24 Photos Spy feature allows you to view all images sent, received, saved and deleted on a target device. This can provide you with the peace of mind that your children are not engaged in any risky behaviour, or that employees are not taking pictures of any your company's sensitive data or processes. A picture's worth a thousand words, and with the ability to snap photos on a smartphone easier than ever, the need for you to have SPY24's image tracker app feature has never been greater.
What Is The Use Of the SPY24 Photo Monitoring Application
SPY24 leaves nothing to chance. Not only do you have access to photos taken or received by the target device, but our historical media feature lets you spy on photos that were already stored on a smartphone – even before SPY24 was installed.
1. View every image taken by the target phone
2. Access photos already stored on the device
3. Monitor photos remotely from your online dashboard
What Is The Use Of the SPY24 Photo Monitoring Application
Photos convey a lot of meaning, oftentimes more than words; and if inappropriate photos find their way onto the phones of children and employees, the damages could be potentially irreparable. What if your teenage daughter sends a nude photo to her boyfriend and he decides to send it to his friends for bragging rights; or what if a disgruntled employee uses a private picture he or she discovered on a company phone as leverage for getting ahead in the office? The boundaries of private and public arenas can be easily crossed when it comes to dealing with photos – especially for parents and employers. With SPY24 Phone Monitoring Application, you have the power to stop bullying, embarrassment, or 'sextortion' before it gets out of control.
Benefits for Parents
We live in a world of selfies – where children find the need to document every aspect of their lives, whether to flaunt a new outfit, a place they have visited, or some cool friends they have started hanging out with. However, things may quickly get out of hand when your child gets exposed to things such as nudity and other inappropriate photos. As a parent, it is also your concern that your child has an age-appropriate profile photo and is not exchanging damaging photos with significant others or even strangers. SPY24 mobile tracker will keep you abreast of all the photos that your child is taking, sharing, and receiving. Let your child know you want to protect them from the dangers of the internet or from digital backlash – because once it's on the internet, it's there forever.
Benefits for Employers
Does your business have private zones or private information that your employees have access to? If yes, then you may need to ensure that your employees are maintaining the privacy standards that safeguard the integrity of your company. When your employees expose private areas and processes, or other sensitive information to outsiders, your company becomes vulnerable to outsider attack. This could potentially result in a loss of finance, credibility, and reputation. To protect your business, you should monitor the photos being exchanged by your employees through their phones with the SPY24 cellphone monitoring app. For example, as an employer, you can prevent sexual harassment by flagging inappropriate photos being sent after an office party. You can also stop corporate espionage by ensuring photos of confidential information, data, or charts are not being snapped and sent to competitors. Our digital age calls for as many lines of defense as possible and spying on photos is a must.