Track Installed Apps on Your Kid's Cell Phone
SPY24 has a unique spying feature that lets you monitor all the installed applications on a device. Our installed app monitoring feature is a great tool for parental control and employee monitoring. SPY24 lets you monitor all the software programs that have been installed on Windows, Android, iOS, and macOS devices. It doesn't need rooting or jailbreaking and only needs one-time access to the target device. Using SPY24's installed app monitoring, you'll get alerts whenever your kids install new apps. This way you can recognize if they're using inappropriate apps, like sex games. So why wait? Try our free trial to see how it can help you and then you can buy a plan for a longer period.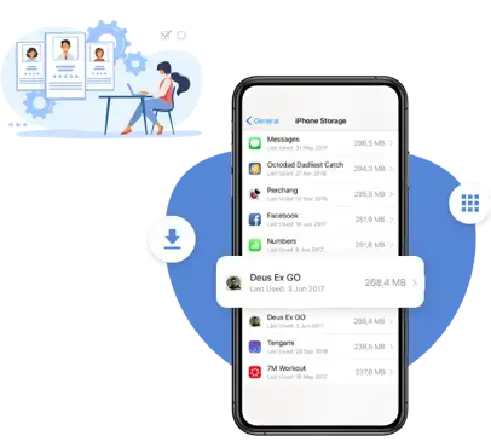 How to Remotely View Installed Apps On Monitored Android And iOS Devices?
Find out how SPY24 lets you remotely view apps installed on monitored Android and iOS devices.
What Does Installed App Monitoring of SPY24 Offer?
Here is a detailed description of the capabilities of the installed app monitoring feature of SPY24: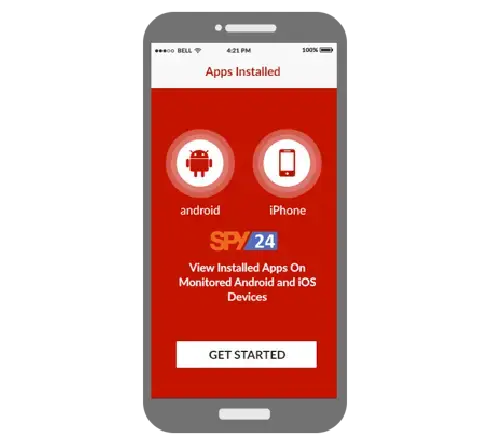 What Are the Benefits of Using an Installed App Tracker?
You might ask why a person might have to track the installed apps on someone else's device. Here are some of the most important situations in which you need such a feature:
Kids' Safety
First and foremost, you can use an installed app tracker to see what your kids are doing on their cell phones or on their computers. As you know, there are countless applications and many of them are harmful for kids. For example, sex games are real threats to teens and impact their mental health in the future. So you need a way to track the apps your kids have installed on their cell phones or computers. Also, even safe apps can damage the kids' performance in school so you have to track the most frequently used apps to be able to reduce their screen time. You can do that by either blocking the apps remotely or talking to your kids about their mobile activities.
Workplace Productivity
Many times employees install irrelevant programs on company-owned systems without permission. For example, many of them play games when you're out. So what to do to prevent this from happening? You can install SPY24 to track the installed apps on your systems. Also, SPY24 gives you the ability to monitor the internet history to see if they're using it for personal purposes. Overall, SPY24 is the best monitoring application you can use to ensure employee productivity in the workplace.
Personal Security
The question is, what if someone installs a spy app on your own phone? Don't worry. Using SPY24, you can make sure that no one has installed any spyware on your device. You can easily find any hidden app and remotely delete them.
Why Is SPY24 Best for Monitoring Installed Apps?
SPY24 is the most advanced spy app that offers any type of monitoring service, including an installed app tracker. Here are some reasons why our service is the best:
Unlimited Number of Installed Apps
Using SPY24, you can monitor as many apps as you want. There is no limitation as it is in some spy apps in the market. 
No Limit on the Type of Apps
Some spy apps can't monitor specific types of installed apps. SPY24 doesn't have any limit in this regard and can monitor all types of apps, such as games, social media, banking, and even other spy apps.
Non-Rooted &  Non-Jailbroken
You don't need to root or jailbreak the target device to be able to monitor its apps. This is a big difference between SPY24 and other spying tools. 
Hidden Apps
Using SPY24, you can monitor other spy apps that are hidden on the target device.
Here are some other benefits of using SPY24:
Having diverse premium and freemium plans.

Compatibility with all operating systems.

Offering 24/7 customer support.

Online dashboard for monitoring everything without having to install an extra app.

Offering 250+ monitoring features along with the installed app tracker.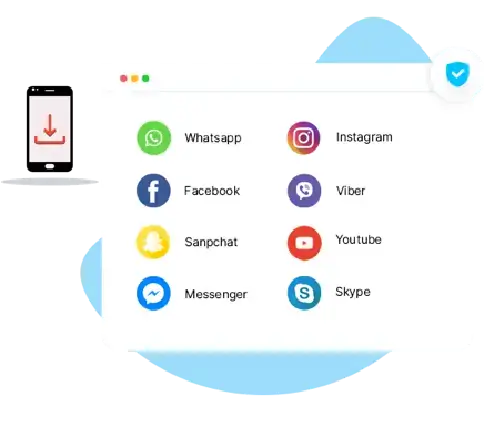 How Does SPY24's Installed App Monitoring Feature Work?
Watch this tutorial to see how you can remotely monitor installed apps on a device using SPY24.
Sign Up for Free
The first step to monitoring installed apps on someone's cell phone is to create an account on SPY24.
Select the Target Device and Buy a Plan
After registration, you'll get your own online dashboard. From there, you have to choose your target device from the options (Windows, iOS, Android, or macOS.) Then, you can either buy a plan or continue with the free trial.
Download and Install SPY24
You need to have one-time access to the target device to be able to install the app. The installation process is really straightforward, but if you face any difficulty, you can get help from us.
Start Monitoring
Now, you can get back to your dashboard and see all the installed apps remotely.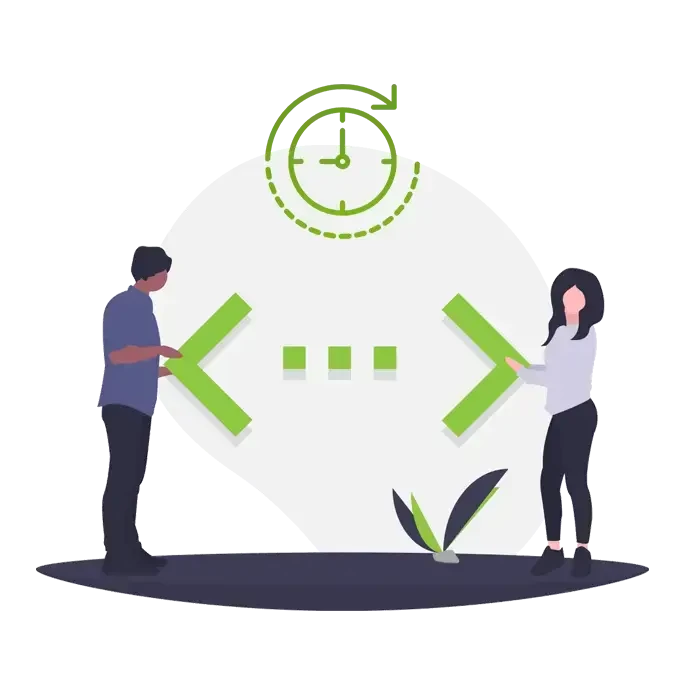 Frequently Asked Questions:
INSTALLED APP TRACKING
Apps installed. Monitoring some applications is essential, while some can be very time-consuming and affect the productivity of your business. As far as it comes to your kids, some apps may cost a fortune, and dig into the extra money you have set aside for more helpful spending. You totally control any apps by tracking all the apps installed on your worker's or children's mobile phone devices.
HOW CAN INSTALLED APP TRACKING BE HELPFUL?
The software that we have designed is highly efficient in carrying out the tracking of apps present in the cell phones of either your children or workers. This software will:
Let you check out the apps present and preview their features
Enable you to conduct the timing and day of all the apps on the targeted mobile device
Give you the ability to make a saving of all the apps on your PC and enable you to have a closer look at them and determine their relevancy.
Help in giving you a spreadsheet copy download on your computer with or without internet connectivity
You Can Totally Rely On SPY24 – We've Got Your Back
SPY24 won't leave you alone with your subscription, because, for us, your satisfaction is on top of everything else, and with that, we promise to deliver only the best mobile spying app experience that you will never have like it again!