Android App For Live Screen Monitoring
Remotely Take Screenshots Off A Cell Phone
Monitoring the real-time activities of your kids on their cell phones is now easier than ever with SPY24's live screen spying feature. You can easily take screenshots off your kids' cell phones without them knowing. Our screen monitoring feature is user-friendly and compatible with all Android and iOS devices. With this screen spy app, you can easily send remote commands to the target phone to take scheduled screenshots in stealth mode. This is a great app for capturing images from a cell phone and monitoring its activities. So why wait? Try our free trial and make sure your children don't open anything inappropriate on their phones.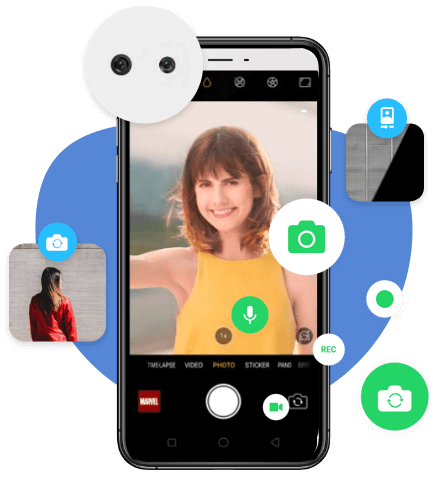 How to Record Phone Surroundings with SPY24?
Get a complete walkthrough of how you can record phone surroundings using SPY24.
What Features Does SPY24's Screen Monitoring Offer?
Here is what exactly our screen spying app can do: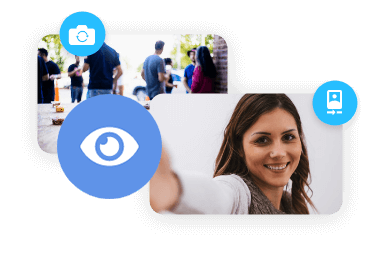 Why Do You Need a Screen Monitoring Spy App?
If you think that taking screenshots off someone's phone is always malicious, you're probably making a mistake. Many times, you need to secretly monitor your loved ones' activities to ensure their safety. Here are some situations in which you need a spy app with the ability to take screenshots:
Tracking Kids' Mobile Activities
Do you know what apps your kids open, what sites they visit, or what pictures and videos they watch on their phones? Remember that watching pornographic content on cell phones is a prevalent problem among teenagers.
So if you want to make sure what they're looking at when using their phones, you need an extra pair of eyes. SPY24's screen monitoring feature can greatly help you in this regard. It allows you to take screenshots of their cell phones to know what they're doing.
Using this feature, you'll be aware of everything that's happening on their screens, and more importantly, you'll have proof of that!
Monitoring Company-Owned Devices 
Large companies give tablets, laptops, and cell phones to their staff. But how can you make sure that they're using these devices in the right way? You can easily install a screen monitoring app on the devices to watch the screenshots of them and make sure they're not opening anything irrelevant to the work.
Catching a Cheating Partner
What's the best way of catching your husband when he's watching an inappropriate video or is on a video call with another woman? Installing a screen monitoring app on his phone is the most effective way to catch him when cheating on you. You can remotely take screenshots of his phone without him knowing. Then if he wants to deny it, you can use the screenshots as proof.
So don't waste your time searching for another way. Try the free trial of our screenshot spying feature to experience the difference.
Why Should You Choose SPY24 for Screen Monitoring?
You might say there are lots of other apps that take screenshots, so why SPY24? Here are the reasons for choosing SPY24's screenshot monitoring:
The best screen monitoring app for non-rooted Android
With the advancement in the security of Android phones, it's now more difficult to hack them than ever. SPY24 is the best tool you have in this regard. You can easily install it on non-rooted Android devices and remotely take screenshots.
Top screen recording feature for non-jailbroken iPhone
You might find it difficult to install any spyware on non-jailbroken iPhone devices. SPY24 is one of the rarest apps that can be installed on non-jailbroken iOS phones. You can also have our full support in the installation process if there is any problem.
The highest-quality images
You might be worried about the quality of the images. When using SPY24, you'll get screenshots with the best quality possible so that you can prove your words with all the details.
Optimum file sizes
As the app should send the recorded screens to your dashboard, it needs to consume the internet traffic of the target device. To make sure that no strange surge in data consumption happens, SPY24 uses the optimum file size without reducing the quality.
Here are some other aspects of SPY24:
Having a 1-month free trial.

Compatibility with all Android and iOS devices.

Offering 250+ other spying features.

Having 24/7 support.

Providing an online dashboard to see all the recorded data.

Performing completely stealthy.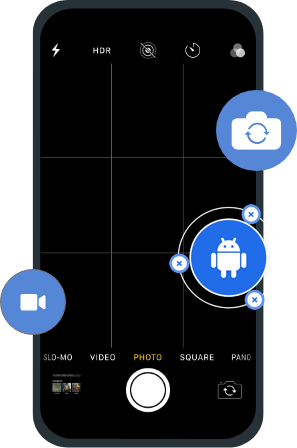 How Does SPY24's Screen Monitoring Feature Work?
You might think that taking screenshots from another mobile is a difficult thing to do. But don't worry. Watch this tutorial to see how easy this is with SPY24.
Create a Free Account
You can sign up and get your online dashboard with a few clicks.
Buy a Subscription
You can choose your target device and a subscription plan using your dashboard.
Download and Install SPY24
The installation process is very simple and doesn't require expertise. You just need one-time access to the target device.
Start Capturing Images 
Now, you can remotely take screenshots from the screen of the target device without being detected.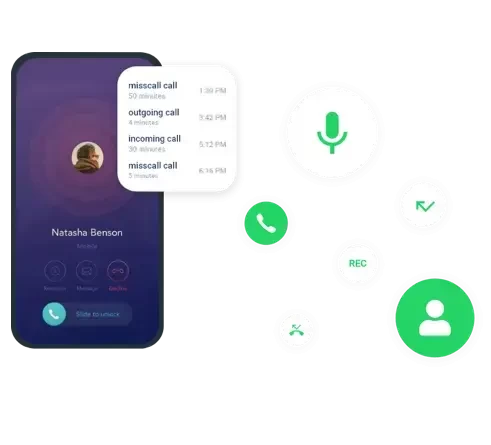 Frequently Asked Questions:
LIVE SCREEN

 MONITORING
Live Screen Monitoring With SPY24 Android Monitoring Application
After you put the SPY24 cell phone monitoring app on the user's Android device, you can see videos of everything they do. Now you can watch what they do in real-time as it happens. Let's say your spouse is in the living room texting "someone" on their Android phone. You already have SPY24 on their phone and they have no idea the app is running. You open up SPY24 and hit the live screen button (and you see who they are texting). You will watch them type out the messages and read them.
What you need to know about Android is the new Live monitoring will not work properly if they are off a Wi-Fi signal and using their cell phone data plan. You can easily get around this by clicking the cell phone signal icon next to their device name in the SPY24 dashboard.
Once you do this the next time they open their phone, SPY24 live screen tracking app will be able to work in Live mode. Just know that SPY24 is now using its cell phone data plan. If they have an unlimited data plan, you have nothing to worry about. If their plan is limited, you might want to use this feature sparingly. SPY24 phone tracking app can chew through a lot of cell phone data if they are a heavy cell phone user.
How Live Realtime Spying Works?
What you need to know is SPY24 is not really making a live video. Instead, it is stitching together screenshots of their every click. If we made it a true video stream, the person you are watching would notice strange things. Maybe their Android device would burn through the battery in a few hours. None of this is good.
Instead, SPY24 mobile spy looks at the very same screenshots it uses to make the movies. We can get those screenshots fast, usually within a few seconds. We stack them up and work them into the movie. You need to know this because the live "movie" may seem choppy, and this is why.
The screenshot above shows you the new Live Monitoring button. Just click it, and you will get a "connecting" message. SPY24 phone spy app is very good at detecting recent activity. If they have not been active within the last 2 minutes, SPY24 assumes they are not live. You will get a message they are not live and to try again:
No worries. When this happens just try it again in a few minutes. Sometimes you will see a short delay of 15-30 seconds while SPY24 pulls down the latest screenshots. This is normal because it takes a little while for these recordings to leave their phone and go up the SPY24 mothership.
You Can Totally Rely On SPY24 – We've Got Your Back
SPY24 won't leave you alone with your subscription, because, for us, your satisfaction is on top of everything else, and with that, we promise to deliver only the best mobile spying app experience that you will never have like it again!