Remotely Spy on Passwords - iOS & Android
SPY24 is offering an advanced app to let you crack passwords on any target device. Using SPY24's password chaser, you'll be able to hack all the passwords on your kid's cell phone and find stored passwords for social networking apps, Gmail, and also the screen lock pattern. Our password-spying feature can also help you monitor your employee's activities on company-owned computers without them knowing. So if you're giving your kid or your employee a new device, you'd better first install SPY24 on it to be able to secretly chase all the new passwords. The password chaser of SPY24 works well on all cell phones and computers and doesn't need rooting or jailbreaking. This is the easiest method for parental control and employee monitoring so let's try the 1-month free trial to make sure it will work for you.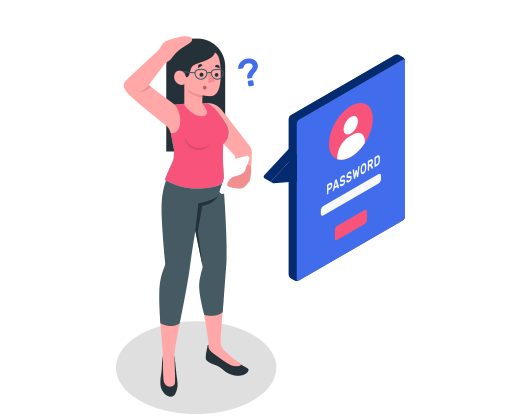 How Does SPY24 Remotely Chase Passwords?
Watch this tutorial to learn how to use SPY24 to hack all the passwords that your kids save on their cell phones and computers.
What Feature Does the Password Chaser Offer?
Using our password chase, you can hack through every app installed on the target device because you can hack the passwords without the target user's knowledge. Let's review all the features of SPY24's password chaser: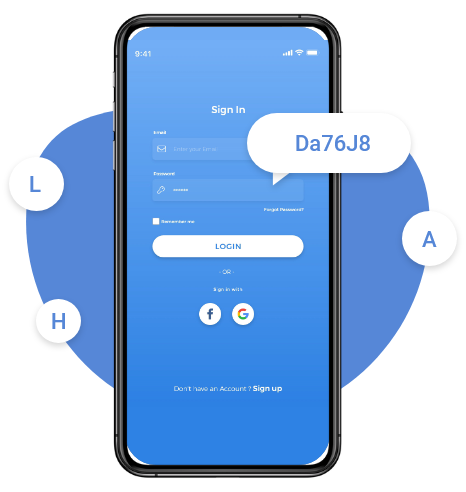 What Are the Benefits of Using a Password Chaser?
If you doubt if it's a good idea to install a password chaser on your loved ones' devices, read the following benefits of a password chaser:
Business Owners: Keep Track of Everything
One of the most important benefits of password chasers is employee monitoring. Here are some examples of using a password chaser in the workplace:
Monitor All the Registered Apps/Sites
You have to know which websites and applications your employees use on your computers. Particularly, some of the apps and websites need registrations, and employees use company-owned emails and phone numbers to register. So a password chaser can be helpful to remotely check the passwords, and if required, visit the website by yourself to make sure everything is OK.
Get Alerts if Anyone Changes Your Default Passwords
You might set default passwords on your systems and some software programs. If an employee changes the passwords, you might face some difficulties in the future, especially when the employee leaves the position. So it's good to keep track of password changes using a remote password chaser on your company's computers.
Prevent Business Data Leakage & Cyber Attacks
More importantly, sometimes, you might face cyber attacks on your servers, emails, and other important things. In these situations, you'd better have a password chaser to monitor all the suspicious password changes to be able to take suitable measures at the right time.
Parents: Check Your Kids' Activities
Many times teens avoid giving you much information about their internet activities, especially on social media. So you might have to secretly watch them without them knowing. A password chaser can be great for viewing all their passwords, including social media passwords, new lock screen patterns, and passcodes on hidden files. This way, you can make sure they're not doing anything inappropriate.
Women: Catch Your Cheating Partner
Unfortunately, some men cheat on their wives and have secret talks with other women. Using a password chaser on their phones is a great way to crack all their passwords, including Instagram and Whatsapp, and check their private messages. This way, you can make sure that they're not in touch with any other woman.
To do that, you just need one-time access to their phone. If you think this is not possible, you can buy a new phone, install SPY24 on it, and give it to your husband as a birthday gift. Remember that this is the best investment you can make for your life.
Why SPY24?
SPY24 offers the best password chaser compared with other spying apps. Here is why:
Completely Hidden
SPY24 works in the background and can't be detected by the user or the anti-spyware installed on the target device. So you can be sure about your secrecy and continue monitoring the user.
Good Compatibility & Fast Installation
You just need a few minutes of physical access to the target device to install the app. If you need any help, don't hesitate to contact us. Also, SPY24 is compatible with iOS, macOS, Windows, and Android and works well on all cell phones, tablets, and computers.
Versatile Monitoring App
SPY24 has everything you might want from a spy app. Apart from password chasing, you can use 250 monitoring features on SPY24.
User-Friendly Control Panel
SPY24 gives you an easy-to-use online dashboard where you can check all the collected data.
Affordable Plans
There are diverse pricing plans for different needs plus a 30-day free trial for beginners.
Round-the-Clock Support
Don't worry if you face any difficulty during installation and password chasing. You can always count on our help. 
Convinced? Follow 4 Easy Steps to Crack Passwords 
Thanks to SPY24, you can easily crack all the passwords on the target device. Here is how:
Create a free account on SPY24 and get your online dashboard.

Choose the target devices and buy a plan according to your needs.

Download the app and install it on the target device.

Start cracking passwords from your dashboard.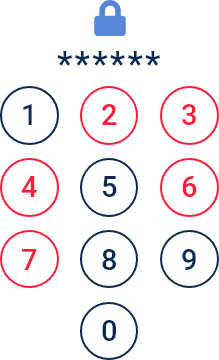 Frequently Asked Questions:
What is SPY24's Password Keystrokes Logger?
SPY24's Password Keystrokes Logger is a powerful tool within the SPY24 app that allows users to track keystrokes on a targeted mobile device. This keylogger is capable of capturing all keystrokes made by the target user, including passwords for email accounts, social media profiles, phone lock codes, and more. By recording every keystroke, this feature can help you access any applications or information secured by a password. With SPY24's online dashboard, you can easily view all the recorded keystrokes, ensuring that no password goes unnoticed on the target device.
You Can Totally Rely On SPY24 – We've Got Your Back
SPY24 won't leave you alone with your subscription, because, for us, your satisfaction is on top of everything else, and with that, we promise to deliver only the best mobile spying app experience that you will never have like it again!