Remote Data Wipe For Android and iPhone
Remotely Erase Someone's Data
SPY24 has launched another great spy feature that not only allows you to track data on the target device but also gives you the ability to erase data remotely. Our remote data wipe feature lets you instantly wipe all or part of the data saved on the target device. Using SPY24, you can track all the data without being detected and when you erase them, the user will see a pop-up message that says the data has been removed by a third-party app. Of course, you can talk to the user about the reasons you've used SPY24 for monitoring and erasing their data. So whether you're worried about the content of your kids' cell phones or even want to clean your company-owned devices, SPY24's remote data wipe is your best choice. The good news is that you can use our free trial for one month to see the quality of our app and also get to know our other monitoring features. Then, you can buy a subscription plan with just a few clicks and use SPY24 on several devices simultaneously.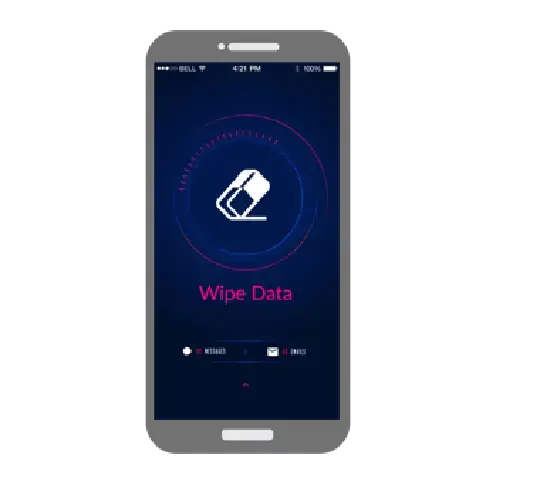 How To Remotely Wipe Phone Data Using SPY24?
Find out how SPY24 lets you remotely wipe phone data from monitored Android and iOS devices.
What Does SPY24's Remote Data Wipe Offer?
Our remote data-erasing feature is a great tool with the following features: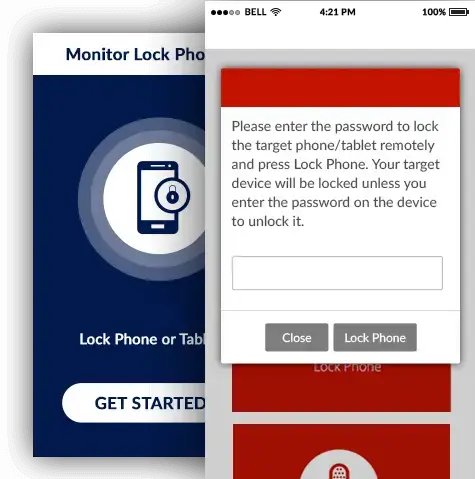 Why Do You Need A Remote Wipe Data Spy App?
Have you ever watched your husband's phone or seen any inappropriate content on your kids' mobiles? What did you do? Of course, the wisest course of action is to talk to them to delete inappropriate content from their device.
But what if they don't do that or maintain some of the data on their device without your knowledge? That's why you need a remote spy app to track their files and remove some of them if required.
In sum, having a remote data wipe has three main advantages as follows:
Monitoring Kids' Activities
If you think that your kids are downloading and watching inappropriate content, such as pornographic videos, on their phones, you can use a remote data wipe. SPY24 lets you track everything on their phones and, finally, erase all unwanted files without their permission. Of course, you'll remain undetected as long as you're tracking them. When you erase their data, they'll receive a popup message that informs them of a third-party app. It's recommended that you talk to them in this situation. 
Tracking Company-Owned Devices 
You can also use a data wipe feature on your company's computers and cell phones. This will help you remove unsolicited files from your devices without touching them. If you think that your employees are using the devices for personal use or saving some confidential data on the computers, you can track the files using SPY24 and remove them remotely.
Lost & Stollen Devices
When you lose your cell phone, or someone steals it, you must make sure that your data is safe. SPY24's remote data wipe allows you to erase all confidential data from your phone without touching it.
How Does SPY24's Remote Data Wipe Work?
If you think that erasing a cell phone's data from a distance is impossible, you'd better watch this tutorial video.
Create an Account for Free
The first step to using our remote data wipe is to create an account.
Choose a Plan & Device
You can choose the target device from the given options on your dashboard and buy a package accordingly. You can also continue with the free trial.
Download & Install SPY24
You can easily download and install SPY24 on the target phone without having to root or jailbreak it. Here is also a guide to the installation process.
Track Data & Erase 
Now, you're all set. You can remove anything suspicious from the target device using your online dashboard.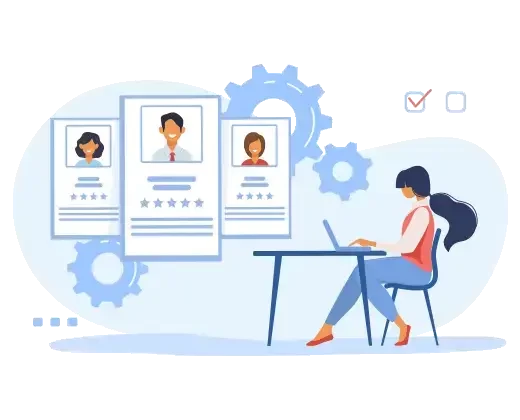 Frequently Asked Questions:
Why Should You Choose SPY24 for Remote Data Wiping?
Here are some reasons why SPY24 is the best tool to monitor and delete data from a cell phone without touching it every time:
Working for Non-Rooted Android Devices
With the new advancements in the security of Android devices, many of the apps offer rooted spying features, especially if you want to do something remotely. In fact, collecting data is a relatively easy task for many apps and can be done without having to root the target device. But when it comes to performing an act remotely, such as deleting a file, many spy apps need rooting. SPY24 is one of the few spy apps that offer remote data wiping on non-rooted Android devices.
Offering 250 Monitoring Features
The main question is how you can find inappropriate data on the target device to delete them remotely. SPY24 offers 250+ spying features on Windows, iOS, Android, and macOS and lets you find anything suspicious on the target devices. So it's the best tool to track and remove unwanted files.
Here are some other advantages of using SPY24:
Offering a free trial of one month.

Having 24/7 customer support.

Monitoring and removing all the data using an online dashboard that is accessible on any browser.

User-friendly interface.

Easy installation process.

Diverse packages.

Supporting multiple devices.
You Can Totally Rely On SPY24 – We've Got Your Back
SPY24 won't leave you alone with your subscription, because, for us, your satisfaction is on top of everything else, and with that, we promise to deliver only the best mobile spying app experience that you will never have like it again!