Remotely Lock and Unlock Android & iOS Devices
SPY24 has an advanced feature that lets you lock your cell phone remotely. If your cell phone has been lost or stolen, you can use our remote device locker to protect your sensitive data. This feature can also be helpful if you want to lock your kid's cell phone to reduce their screen time. SPY24's remote cell phone locker works well on all phones and tablets. You can easily download and install it on any device without rooting or jailbreaking. So why wait? Try our 1-month free trial to see if our remote cell phone locker works for you. You can also buy a package to use our remote locker for a longer period by clicking the button below.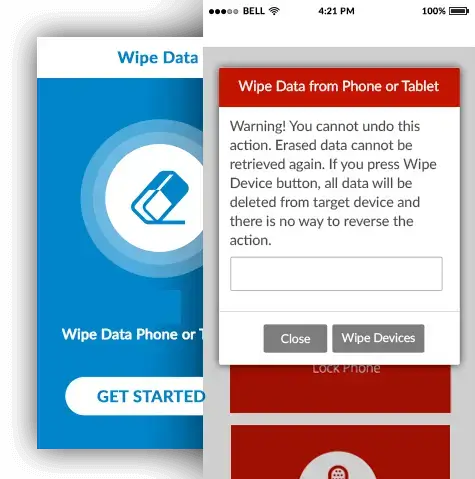 How To Remotely Lock A Monitored Device Using SPY24?
Find out how SPY24 lets you remotely lock a monitored Android device from anywhere.
What Features Does SPY24's Remote Locker Offer?
Here is a summary of what you can do with our remote cell phone locker: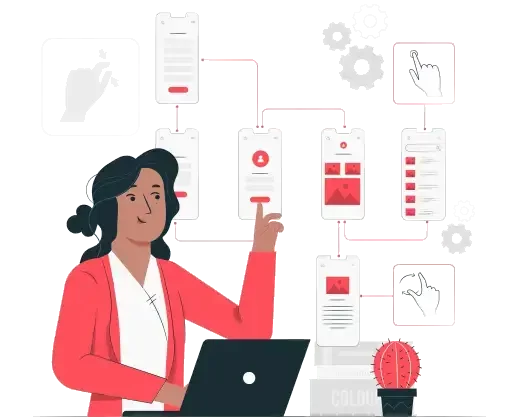 Why Do You Need a Remote Cell Phone Locking Spy App?
You might wonder why you have to lock a cell phone from a distance. There are some emergency situations in which you don't have access to your phone, but you have to lock it. That's when a remote locker will be of help. Here are some of the most important benefits of using a remote locker:
As a parent, you might have been struggling with your kids to avoid looking at the screen for a long period. This can be really harmful to their eyes and also damage their performance in school. So what to do if your kids don't pay attention to your warnings? You can install SPY24 on their cell phones and tablets to monitor their devices and also lock them when you feel they're spending hours playing games or browsing the internet. This is a great way to reduce their screen time and make them accept your rules!
Protecting Data on Stolen/Lost Devices
Another fantastic benefit of using SPY24's remote locker is to protect your data when your device is away from you for any reason. For example, if you've lost your mobile or you think that your tablet has been stolen, you can easily lock them without touching them. This way, no one can access your sensitive data until you unlock the phone or tablet. Also, SPY24 lets you remotely monitor the location of your phone and find it.
Controlling Your Company's Devices
How do you know if your employees are using your company's computers, tablets, or cell phones in the right way? Many companies use monitoring tools to control employees' activities in the workplace. One of the greatest benefits of spying tools like SPY24 is that you can lock your computers even when you're away. This way, you can make sure that your business data remains safe in emergencies. For example, when you detect misbehavior from an employee, you can remotely lock his computer and then inform them of the reason.
Why Should You Choose SPY24 for Remote Locking?
SPY24 can outperform other monitoring tools because:
It's Compatible with All Operating Systems
SPY24 has good compatibility with Android, iOS, macOS, and Windows.
SPY24 Doesn't Need Rooting & Jailbreaking
You install SPY24 without having to root Android devices or jailbreak iPhones.
It Offers 250+ other Features to Monitor the Target Device
Apart from remote locking, SPY24 offers more than 250 monitoring features, providing you with all the required information about the target user.
SPY24 Has a 1-Month Free Trial
You can try our app for one month without payment. This lets you understand if you need a monitoring feature for a longer period.
Here are some other advantages of using SPY24:
Having 24/7 support.

Providing an online dashboard to see all the recorded data.

Performing completely stealthy.

Easy installation process
Frequently Asked Questions:
How Does SPY24's Remote Locker Work?
If you wonder how you can lock your kid's cell phone without touching it, watch this tutorial on SPY24's remote cell phone locking feature.
1. Create an Account for Free
First, you need to sign up and get your own online dashboard for free.
2. Buy a Package
Now, you can buy a package according to your needs. For example, you can buy a subscription for several devices, which is good for businesses. 
3. Download & Install SPY24
You need a few minutes of access to the target device to be able to install SPY24.
4. Get Ready to Lock/Unlock
Now, you can go to the dashboard and find Remote Control from the Settings menu. From there, you can easily lock and unlock the target device.
You Can Totally Rely On SPY24 – We've Got Your Back
SPY24 won't leave you alone with your subscription, because, for us, your satisfaction is on top of everything else, and with that, we promise to deliver only the best mobile spying app experience that you will never have like it again!