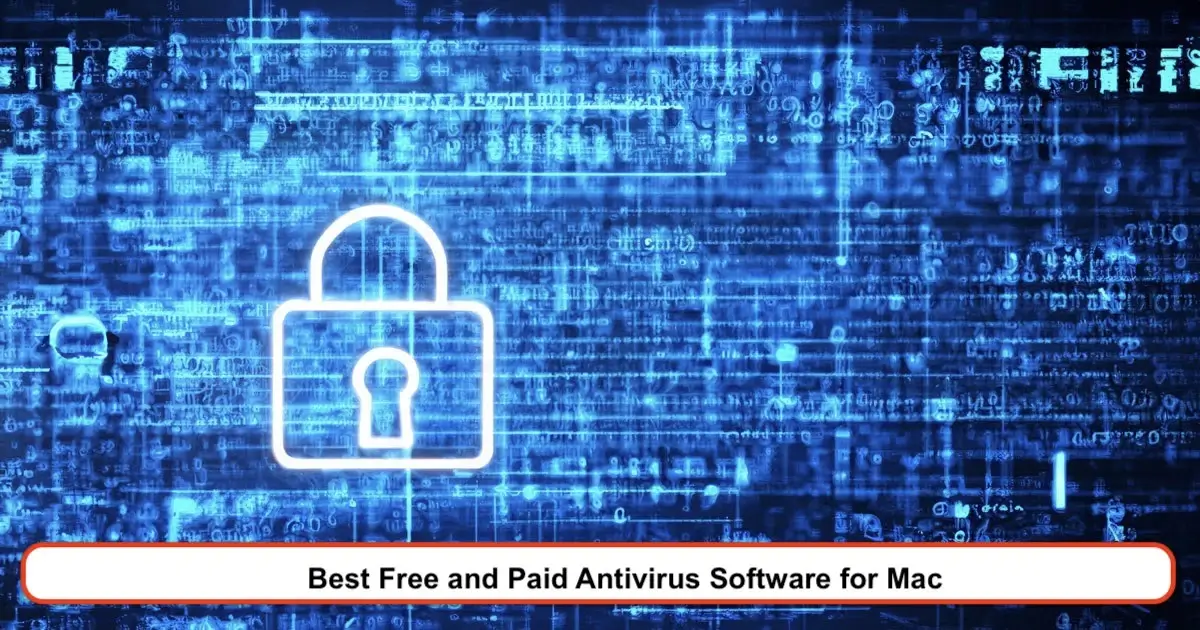 Contrary to what most people think, macOS is not immune to malware. In this article, we will introduce the best free and paid antivirus software for Mac.
It's true that MacBooks are less targeted by malware and viruses than Windows computers, but they are not entirely immune to cyber attacks. Even if you don't care about annoying ads, or if it doesn't matter to you that your device may become a tool for infecting users on other platforms, there is still a possibility that you could become a victim of ransomware, password theft, or your phone backup copy.
In previous articles, we talked about the best free antivirus for computers and antivirus for Android. Now it's time for free and paid antivirus software for Mac OS. Downloading and installing MacBook antivirus software can identify spreading malware, prevent ransomware attacks, protect outdated systems with updated software against security vulnerabilities, and keep infected files away from any running virtual machine.
READ More:
Best free antivirus for MacBook
Unfortunately, the number of free antiviruses for Mac that can truly detect various types of malware is not large and is significantly less than those specifically for Windows. However, in the list below, we have introduced several antiviruses for Mac that, despite being free, do their job well in preventing system infection. Keep in mind that some of the introduced antiviruses have free and subscription versions.
Malwarebytes
AVG
Sophos Home
Comodo
Bitdefender Virus Scanner
Avira Free Security
Avast Security
Kaspersky
ESET Cyber Security for Mac 
ClamXAV
1- Malwarebytes Antivirus
Malwarebytes Antivirus claims to be able to scan the entire Mac system in less than 30 seconds, and if it finds anything suspicious, it provides the user with a list of potential threats. The user then has the option to ignore the listed threats, quarantine them, or delete them entirely.


The free version of Malwarebytes helps users quickly identify various types of malware, but alone, it does not provide sufficient protection against potential damage. Users can use the premium version of this antivirus for 14 days for free and on a trial basis to become familiar with its additional capabilities.
Key features of Malwarebytes software:
Quick and advanced system scanning
Complete scan and search of all drives
Updating and updating the database
Quarantining suspicious and malicious software
Application of advanced settings to increase software performance
Includes a helpful tool to manually eliminate malware
The ability to use the command line for a quick scan
Compatible with other security software installed on the system
Adding a scan option to the menu
Multilingual support
And…
Pros:
Cons:
No real-time protection feature
https://www.malwarebytes.com/mac-download
2- AVG Anti-Virus for Mac
AVG Anti-Virus is one of the few free anti-viruses for Mac that effectively protects users against various types of malware, including viruses and spyware.
Despite being free, AVG Anti-Virus meets nearly all your expectations of an antivirus; it blocks viruses and malware access when visiting infected websites, downloads, and even email attachments. This antivirus scans all applications and system files and removes threats from your Mac. AVG also updates automatically so you no longer have to worry about updating the application.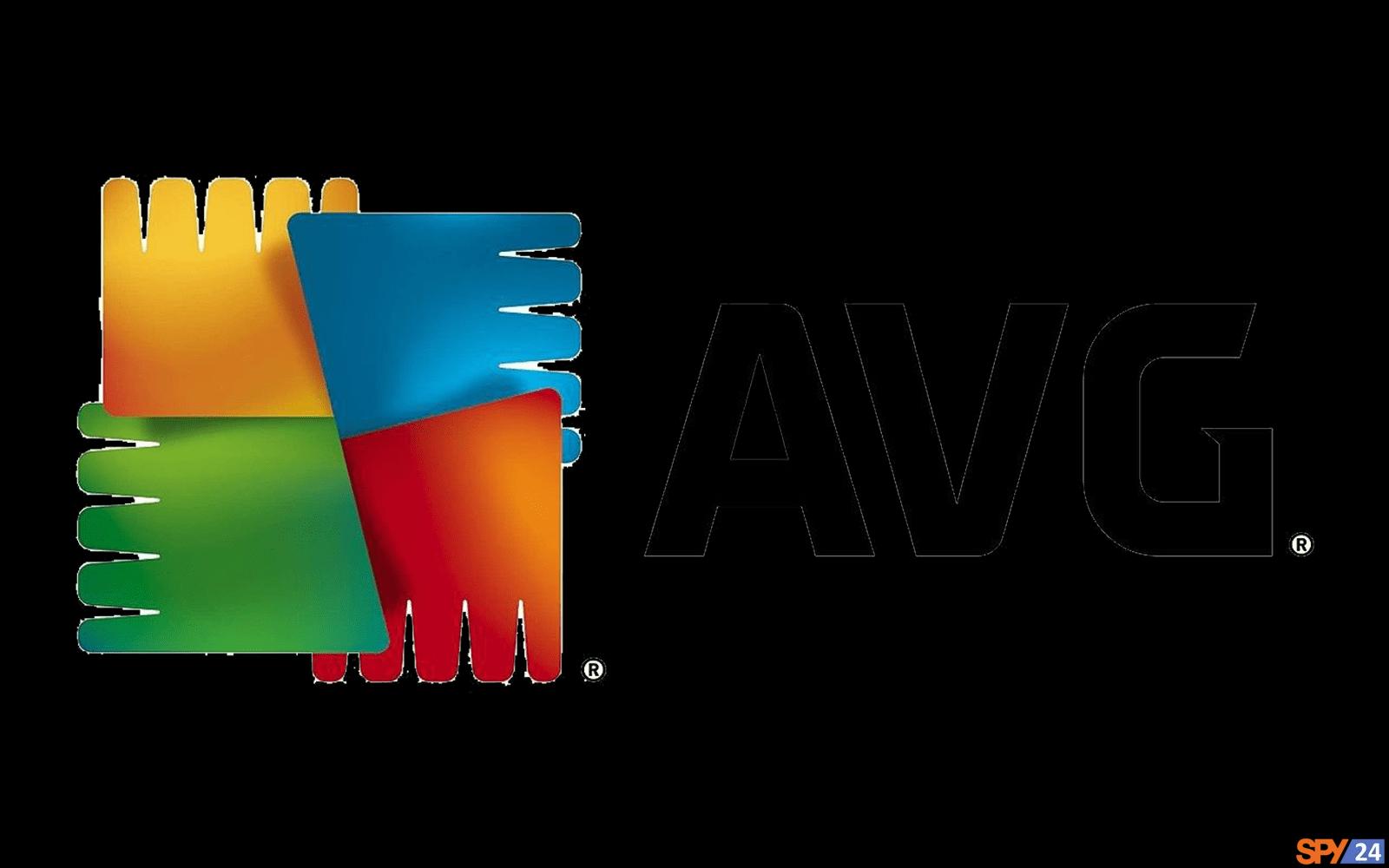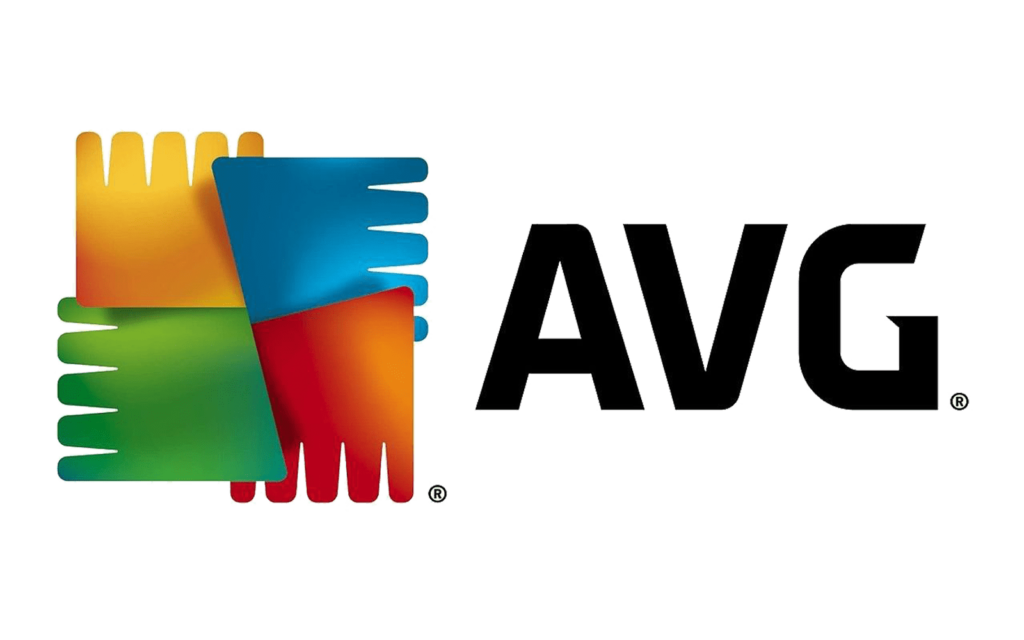 The free version of AVG Anti-Virus will probably get your work done; however, if you're looking for more advanced features, you'll need to pay $2.5 for a monthly subscription to this antivirus. Note that the paid version of AVG benefits from a 60-day trial period as well.
Key features of AVG's security products:
Ability to identify and remove a wide range of malicious files
Features a powerful firewall and controls content incoming from the internet to the system
Prevents access to fake important websites such as banks
Capability to search and identify emails infected with malicious files
Automatically and continuously scans downloaded files from the internet
Ability to encrypt private files
Capability for permanent and irreversible deletion of sensitive files
Unique features of this software:
Online Shield Feature: This feature scans all downloaded files automatically and immediately before they run, and if infected, it prevents them from executing.
Data Safe Feature: This feature, by encrypting private and important files, ensures that even in the event of data theft, the contents of the files are inaccessible.
Link Protection Feature: This feature automatically scans all links related to social networks like Facebook and Twitter, prevents the opening of infected addresses, and warns the user.
Email Protection Feature: This feature automatically scans the attached files of your received emails and informs you about their infection status.
Pros:
Easy to use
Hourly updates
Cons:
Lack of real-time protection
https://www.avg.com/en-us/avg-antivirus-for-mac
3- Sophos Home Antivirus
The paid version of Sophos Home Antivirus comes with a free 30-day trial. At the end of this trial period, there's no need to buy the premium version, although you may lose some of the premium features you've become accustomed to. Regardless, the free version should serve your needs adequately.
Sophos Home Antivirus is always mindful of the state of the user's MacBook and constantly searches for viruses, Trojans, worms, bots, and any other malware that may harm your Mac.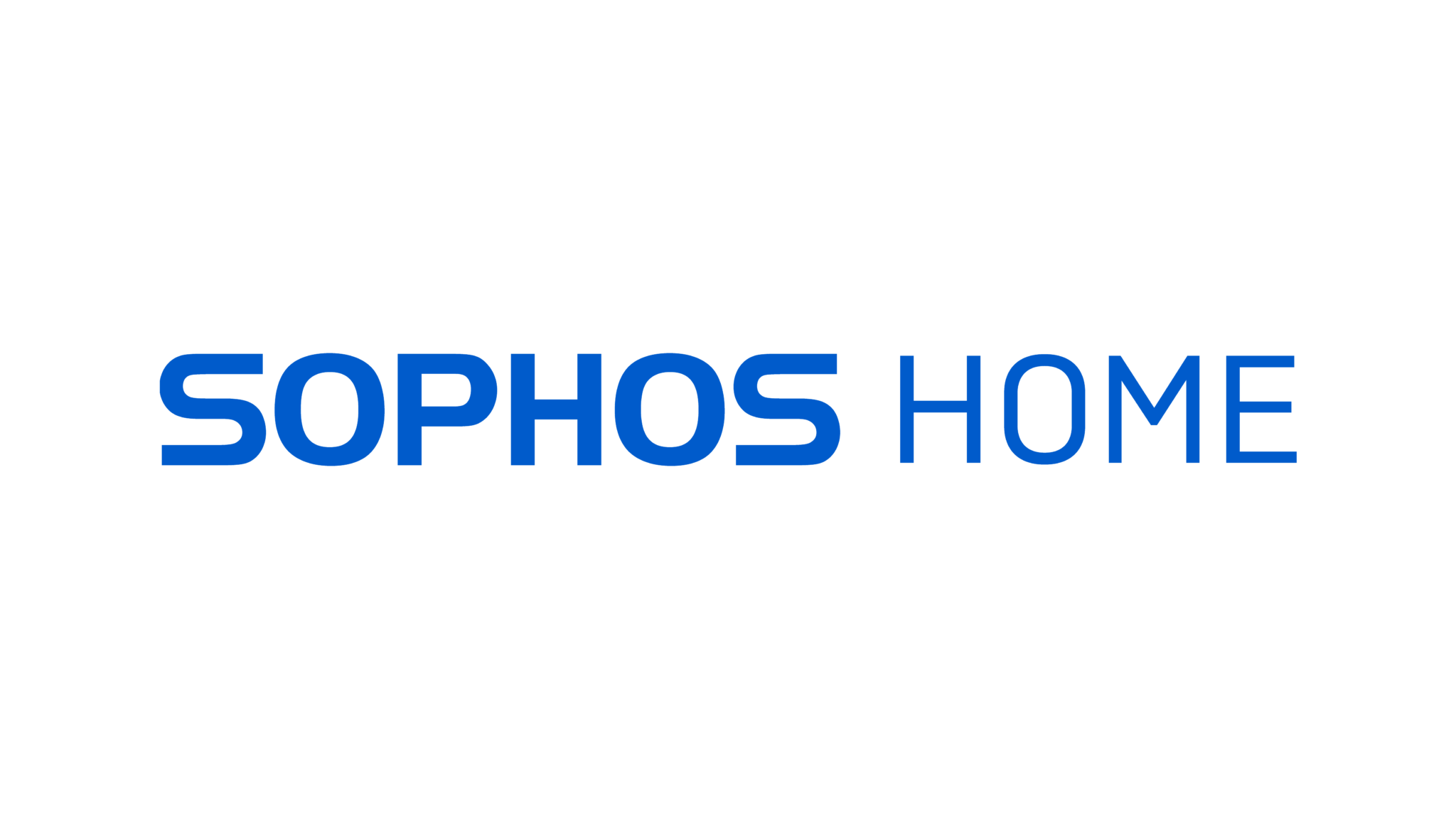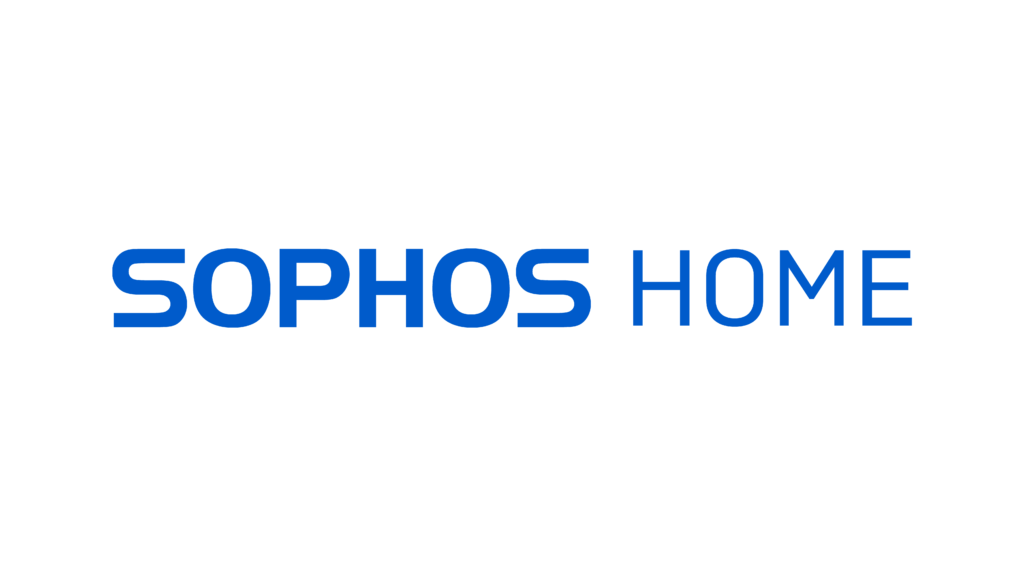 Sophos Home Antivirus also includes an option to choose the level of children's access to websites. The free plan of this antivirus supports three devices, both Mac and Windows, at the same time.
The main features of Sophos Home Premium are as follows.
Web Security
Remote device management
Parental control
Extensive Scans
Artificial Intelligence Protection
Sophos Home Premium costs $60 annually for 10 devices.
The minimum system requirements for running Sophos Home Premium smoothly are as follows.
macOS or newer
Up-to-date macOS version
4GB RAM
4GB free disk space + 3GB for ransomware protection: In total, 7GB free disk space.
The benefits of Sophos Home Premium Mac antivirus are listed below.
Excellent protection against a wide range of threats
Remote management of up to 10 devices
Real-time web and webcam protection with AI
User-friendly interface for easy navigation and visualization
The quick installation process, visual user interface, and menu are centrally located on the screen, with multiple protection options at the bottom of the page.
The drawbacks of using Sophos Home Premium include weak phishing protection and a lack of a quick scan option.
The unique aspect of Sophos Antivirus is its cross-platform security.
In addition to Sophos Home Premium, Sophos offers several other products listed below.
Sophos Endpoint: Endpoint detection with multiple features such as extensive detection, ransomware protection, and misuse prevention.
Sophos Firewall: A firewall that protects the network using decryption, deep packet inspection, and application acceleration.
Sophos MTR: Assists in threat response management by hunting attacks 24/7. If a threat is detected, the Sophos team notifies the user and takes necessary action.
Sophos Central Management Console: A web app that manages firewalls, products, user licenses, and other things.
More products are offered by Sophos, such as Sophos Server, Sophos Web, and Sophos Mobile, each dedicated to a specific area of protection.
https://home.sophos.com/en-us/download-mac-anti-virus
4- Comodo Antivirus
Comodo Antivirus has an easy-to-use interface and protects your MacBook from malware for free. To see if a file or program is infected with a virus, all you have to do is drag and drop it into the Comodo environment.
This antivirus benefits from a quick scan that finishes in a few seconds, but a complete system scan might take one or two hours. The Scheduler option also allows you to choose your preferred time for a scan, so when you are busy with heavy work on your computer, running the antivirus will not cause any performance issues.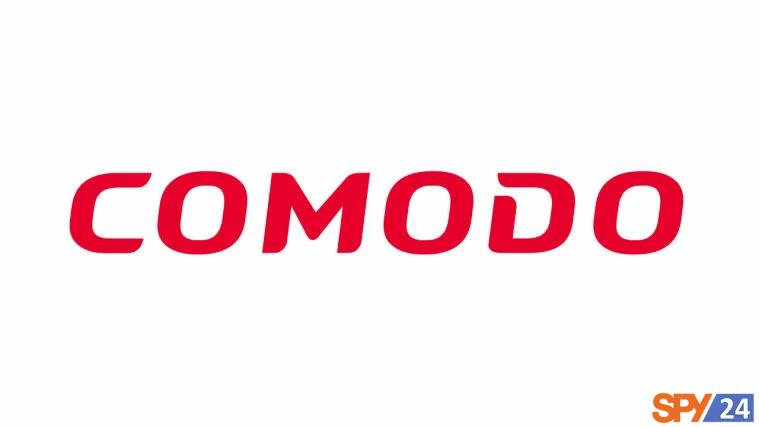 Like other antivirus software on this list, Comodo Antivirus is regularly updated to protect the user's system from the latest types of malware. Just keep in mind that Comodo does not automatically protect you online. To block malware-infected websites, you need to download the Comodo Online Security browser extension, which, fortunately, is also free.
Key features of the software:
System protection against internet viruses and malware
Detection and identification of malicious software
USB virus detection
Monitoring registry processes and DLL files
Intelligent scanning and protection of Windows
Multilingual support
Use of advanced and up-to-date algorithms
Multilayer firewall and adjustable protection
Completely free
Pros:
Fast and efficient malware scanning
An excellent choice among security tools
Very little impact on personal computer speed
Very easy to set up and use
Cons:
Indifference to some types of malware
https://www.comodo.com/home/download/download.php?prod=antivirus-for-mac
5- Bitdefender Virus Scanner Antivirus
Bitdefender Virus Scanner antivirus doesn't have many flashy features, but for free antivirus for Mac, it's not a bad option. This antivirus is particularly suitable for scanning files and programs that are of interest to you. With this antivirus, you can also delete files to speed up the scanning process. If a threat is found, Bitdefender quarantines or deletes it.
Bitdefender antivirus doesn't work in the background, so you have to run the program yourself each time to scan the system; however, it automatically updates every hour to protect the system from the latest types of malware.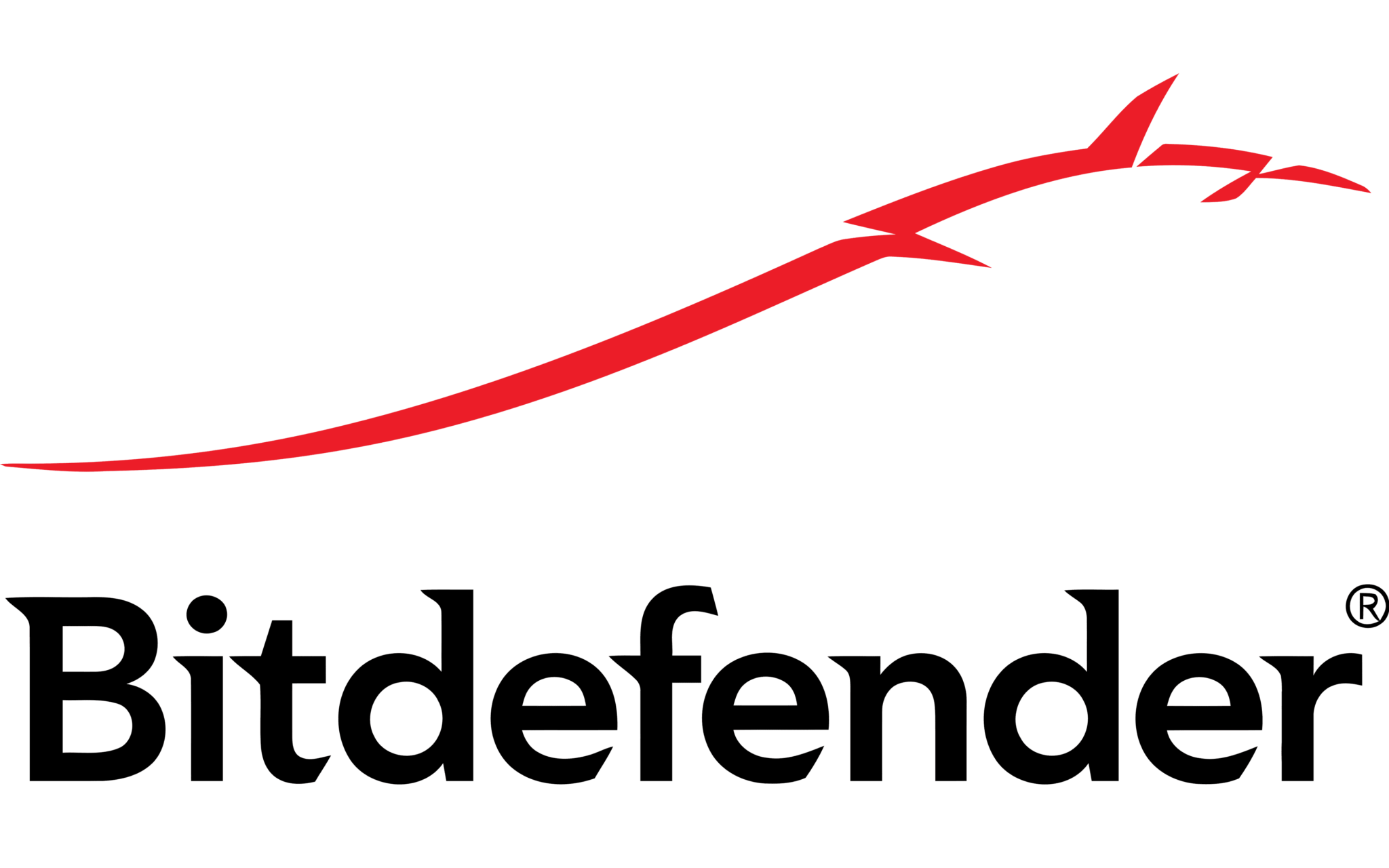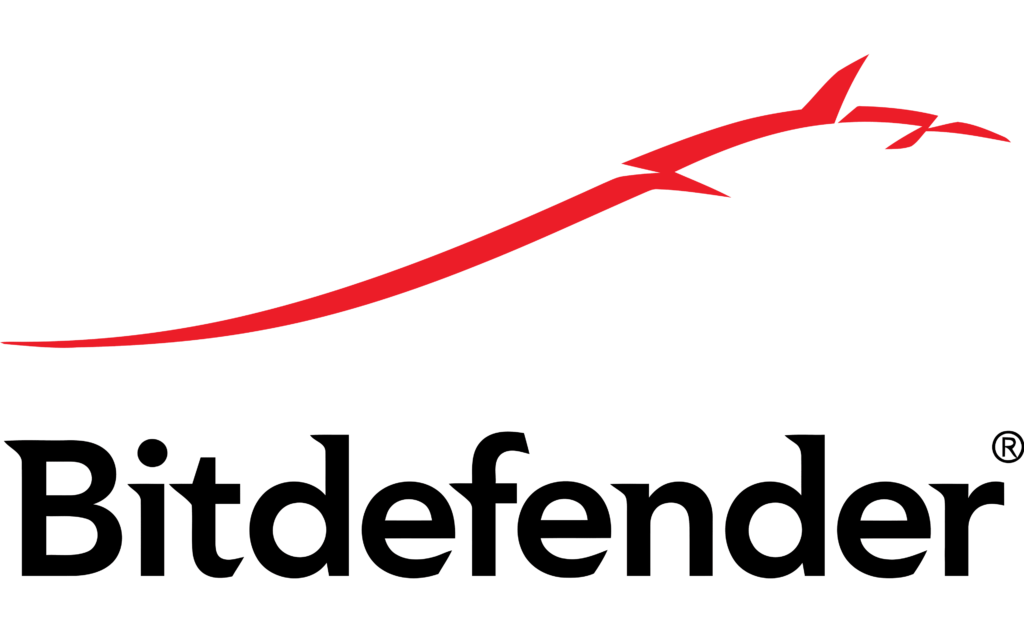 The only problem with Bitdefender is that it lacks a tool to protect your MacBook on the internet. If you want to protect your system against dangerous websites or phishing emails, it would be better to choose another antivirus from this list.
The cost of this program is $39.99 per year for one device. The system requirements are macOS operating system or later, 1GB of hard disk space, and browsers such as Safari, Mozilla Firefox, and Google Chrome. This antivirus uses up to 200MB per day.
The advantages of installing Bitdefender on a Mac device are mentioned below:
Privacy protection
Excellent malware scanner
Bitdefender doesn't occupy much memory and allows the system to run without a slowdown
Browsing and banking protection
AI-based link scanning
Protection against harmful web pages
Safe browsing
Its user interface is visual, installation is quick, and generally, the application is easy to use. The menu is located on the left side of the page, and the dashboard has buttons that provide access to a quick scan and system.
Bitdefender identifies both Mac and Windows threats and protects against phishing, malicious web pages, malware, and banking trojans. The Virtual Private Network (VPN) protects data from various networks to which the device is connected.
However, Bitdefender Antivirus for Mac has some disadvantages, which are mentioned below:
Installing the software takes a lot of time.
The password management feature needs improvement.
Bitdefender's uniqueness lies in the full marks this program gets in malware and phishing attack tests.
Bitdefender provides services for installing and setting up antivirus software updates and provides tips on how to use Bitdefender. Other services include virus and spyware removal, computer setup, home network support, and VIP support.
https://www.bitdefender.com/solutions/virus-scanner-for-mac.html
6- Avira Free Security Antivirus
The Avira Free Security antivirus is accessible for both Mac and Windows users and is therefore considered one of the best free antivirus for Windows and Mac OS computers.
This antivirus can identify malware that is dangerous for both Mac and Windows, thereby preventing you from accidentally transferring your Mac malware to another user's PC.
Although the Avira antivirus is free, it has many practical features; for example, its real-time scanner can scan the entire system or just specific files. You can even set a specific time for a system scan so that Avira only runs at specified times. This antivirus also benefits from features such as a firewall, disk space cleaner, battery optimizer, and startup.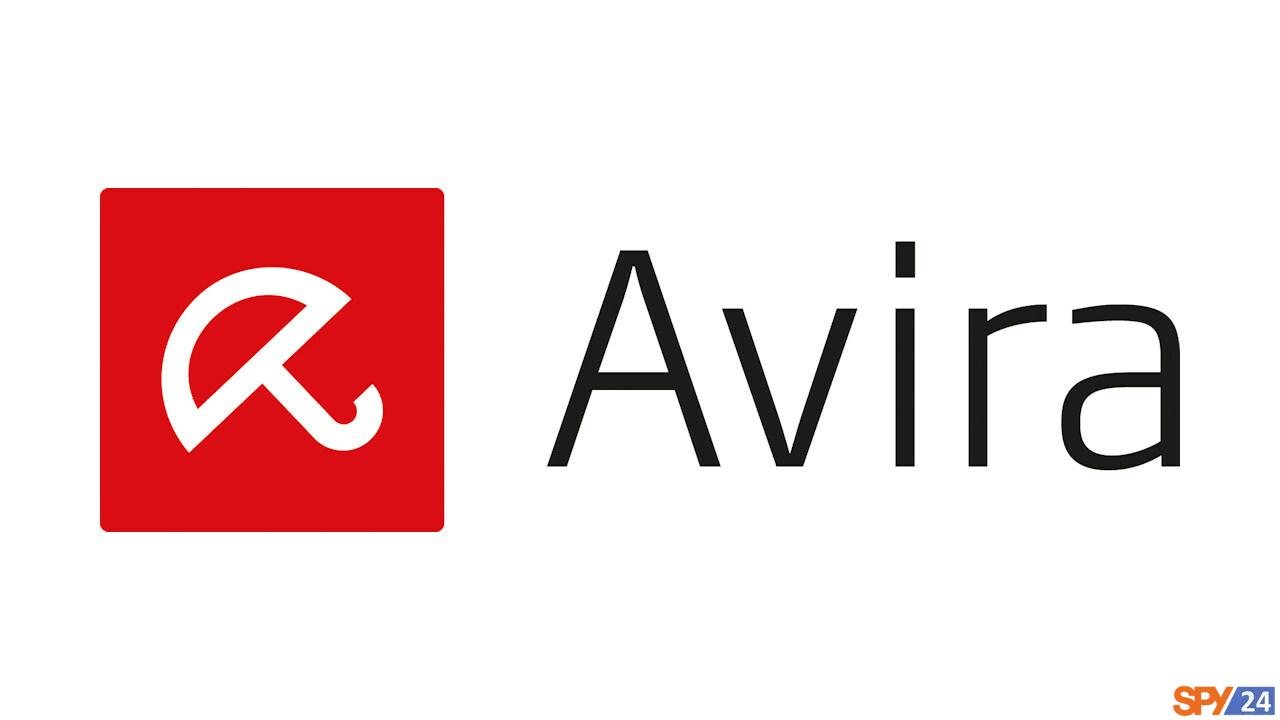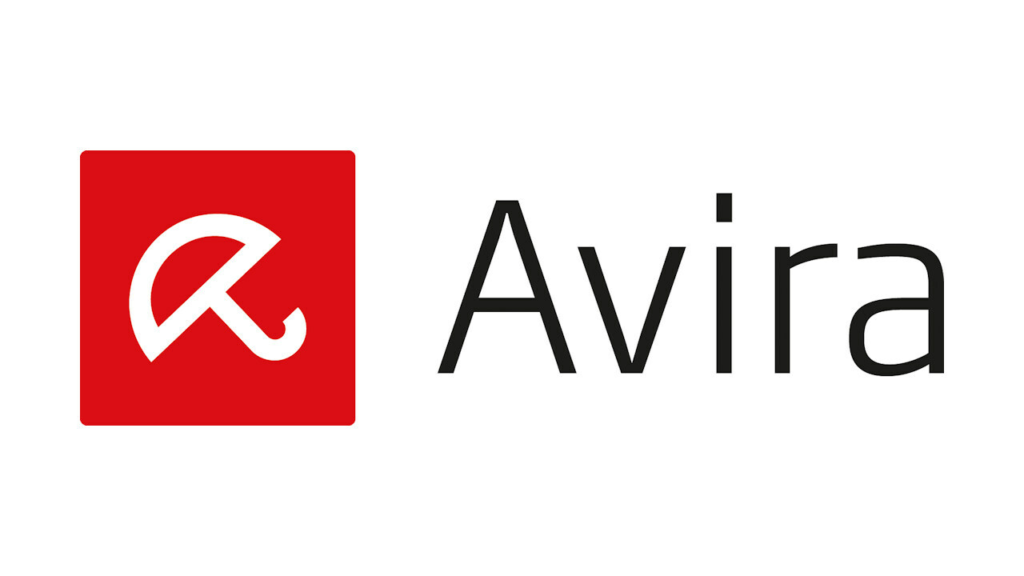 However, keep in mind that scanning the entire system takes a long time and usually slows down your device. Therefore, it is better to regularly use quick scans instead of full scans to avoid Mac performance drops.
Key features of Avira AntiVirus Pro software:
Ability to identify and remove a wide range of malicious files
Powerful Firewall and control of content entering the system from the internet
Establishing stable and real-time security using Avira's cloud system
Ability to search for and identify emails infected with malicious files
Removes traces and remnants of infected files
Protection of shared folders and drives
Countering all sorts of advertising and spying elements
Unique features of this software:
Avira Protection Cloud technology: With the connection to the Avira cloud network, the system is continuously examined and prevents the entry of any infected element into the system in real-time.
Enhanced Network Drive Protection feature: This software feature, in particular, ensures the security of shared networks, and with twice the precision, it looks after data exchanges in Drives and Shared folders.
AntiAd/Spyware feature: This program can remove advertising and annoying factors from the system better than any other software and does not give the opportunity for spying elements to operate in the system.
Advanced Web Protection feature: This feature ensures that all visited websites are thoroughly searched by this program before being opened in the browser to prevent any infection from entering the system.
Browser Tracking Blocker feature: This unique feature prevents spying and tracking elements from becoming active before they start. These elements usually track and spy on users' systems on behalf of large companies on the internet and sell their personal and private information to large spy organizations.
Pros:
Fast and efficient malware scan
Excellent selection of security tools
Very low impact on the PC speed
Very easy to set up and use
Cons:
Indifference to some malware
https://www.avira.com/en/free-antivirus-mac
7- Avast Security Antivirus
Avast Security Antivirus is a great option for every Mac user as it utilizes numerous features that are constantly protecting your system against various types of ransomware, viruses, and other malware that threaten Mac's security.
When you are surfing the internet and encounter a malware-infected website, Avast Security informs you to avoid visiting it and also does not allow websites to track you. Avast Antivirus even blocks infected emails and if your Wi-Fi connection encounters any security issue, it notifies you.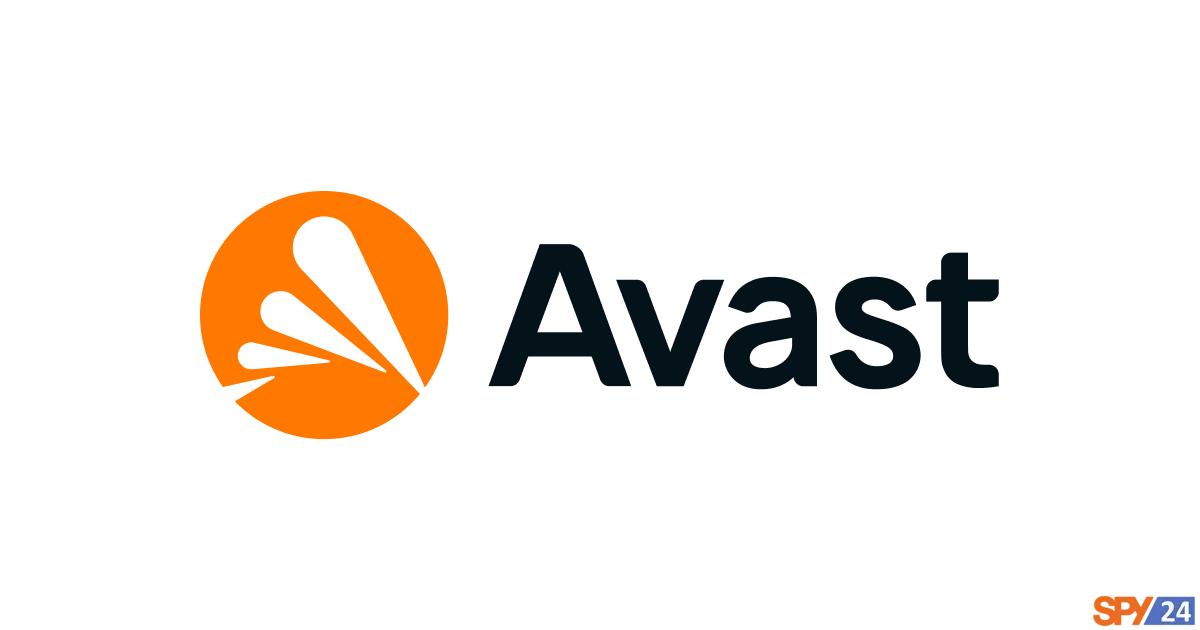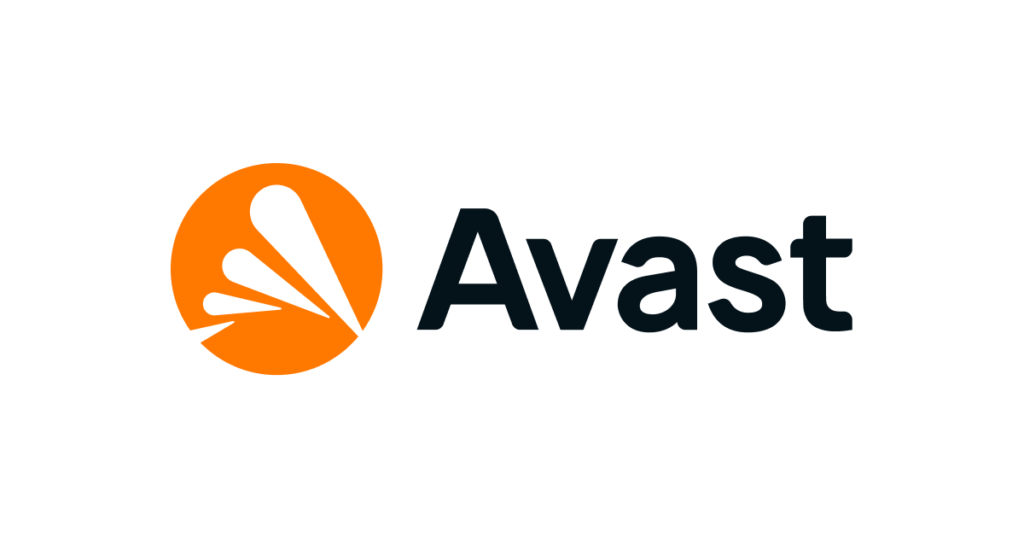 Since Avast Security Antivirus is entirely free, some additional features, such as alerting about unknown connections to the user's Wi-Fi network and ransomware protection, are only provided in the premium version.
Key features of Avast's security products:
Ability to identify and remove a wide range of malicious files
Has a powerful firewall and controls the content entering from the internet to the system
Full protection of home and organizational shared networks
Preventing entry to fake important websites like banks
Has the ability to search for and detect emails infected with malicious files
Automatic blocking of weaknesses in software installed on the system
Permanent and irreversible deletion of confidential information
Advanced features for electronic banking security
Ability to perform automatic operations without user intervention, and vice versa
etc…
What sets Avast Security apart from other similar software?
It can be said that until recently, there were no viruses in the Mac operating system, and Mac users had no problem in this regard. However, with the prevalence of this operating system in the world, rare viruses were created for this operating system, causing damage to users' computers. Of course, it must be said that Windows viruses cannot be executed on Mac at all and this is an advantage. Avast has recently introduced a new software called Avast Antivirus for Mac that alerts Mac users to the presence of malware and then removes this malware.
System requirements for Avast Security are as follows.
Intel-based Mac
64-bit processor
Minimum 512 megabytes of RAM
Apple's MacOS
Screen resolution 1024 x 768
The advantages of Avast Security for Mac are listed below.
Quality password management
Virus, malware, spyware, and phishing detection
Real-time threat detection
After installing Avast Security for Mac, the user interface is easy to use. The design is clean, the green button allows for scanning, and the four rectangles at the bottom of the screen provide quick access to various settings.
The negatives of Avast Security software for Mac are mentioned below.
Numerous advertisements and frequent updates
Slow and lengthy scan
Initial protection
Weak customer support
System speed slows down
Avast can identify and eliminate viruses, malware, ransomware, and various trojans. Its uniqueness lies in its ability to effectively remove hidden malware.
In addition to Mac antivirus software, Avast also protects Windows, Mac, Android, iPhone, and iPad devices. Several payment plans are available, including free security, ultimate, and premium. Avast also offers cleanup software, driver updates, and battery-saving.
https://www.avast.com/en-us/free-mac-security
8- Kaspersky Antivirus Software for Mac
In the world of antivirus, Kaspersky is an old and well-known name, and it has maintained this reputation with its Internet Security for Mac, a suite of capabilities that put competitors to shame.
These include protection against ransomware, parental controls, and a tool for ensuring completely secure online shopping and banking.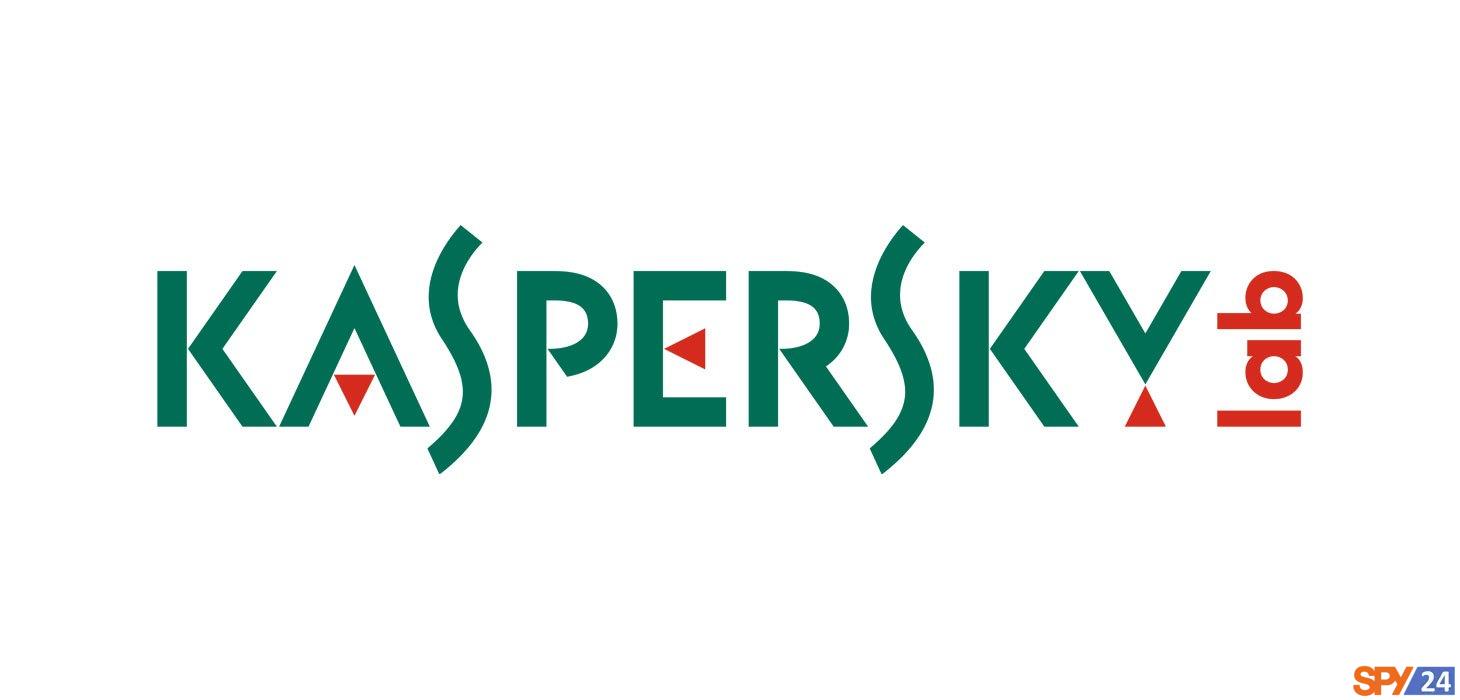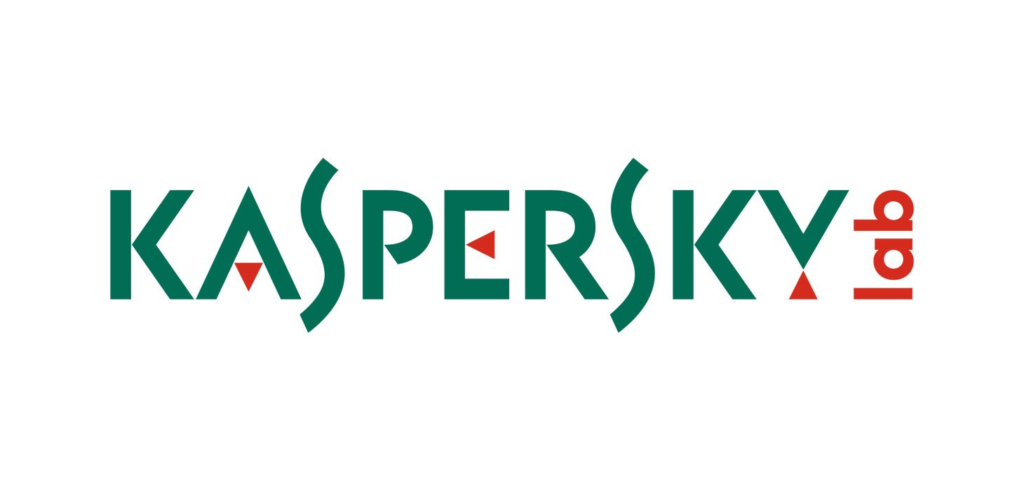 Certainly, the abundance of features is a joy, but if you're looking for a specific tool, navigating through the user interface can be a bit tricky and frustrating.
Key Features of Kaspersky Virus Scanner:
Having one of the most up-to-date databases of infected files
Identifying a wide range of malicious files such as viruses, trojans, rootkits, spam, etc.
Equipped with the most advanced tool for cleaning the system from infected files
Providing real-time security by monitoring all system activities
Securing various internal networks such as LAN and WiFi
Utilizing behavioral scanning even without internet access
Blocking infected advertisements and suspicious spam (Anti-Banner & Anti-Spam)
Blocking phishing websites (Anti-Phishing)
Securing online banking systems and online purchases (Safe Money)
Program optimization to reduce system performance drop
Beautiful and simple user environment
And more…
Pros:
The good virus detection rate
A sufficient set of capabilities
30 days free
Cons:
The user interface is not to everyone's liking.
https://www.kaspersky.com/mac-antivirus
9- ESET Cyber Security for Mac
ESET Cyber Security for Mac has scored highly in independent testing laboratories, so after installing it, you will be at ease with the security and protection of your Mac device.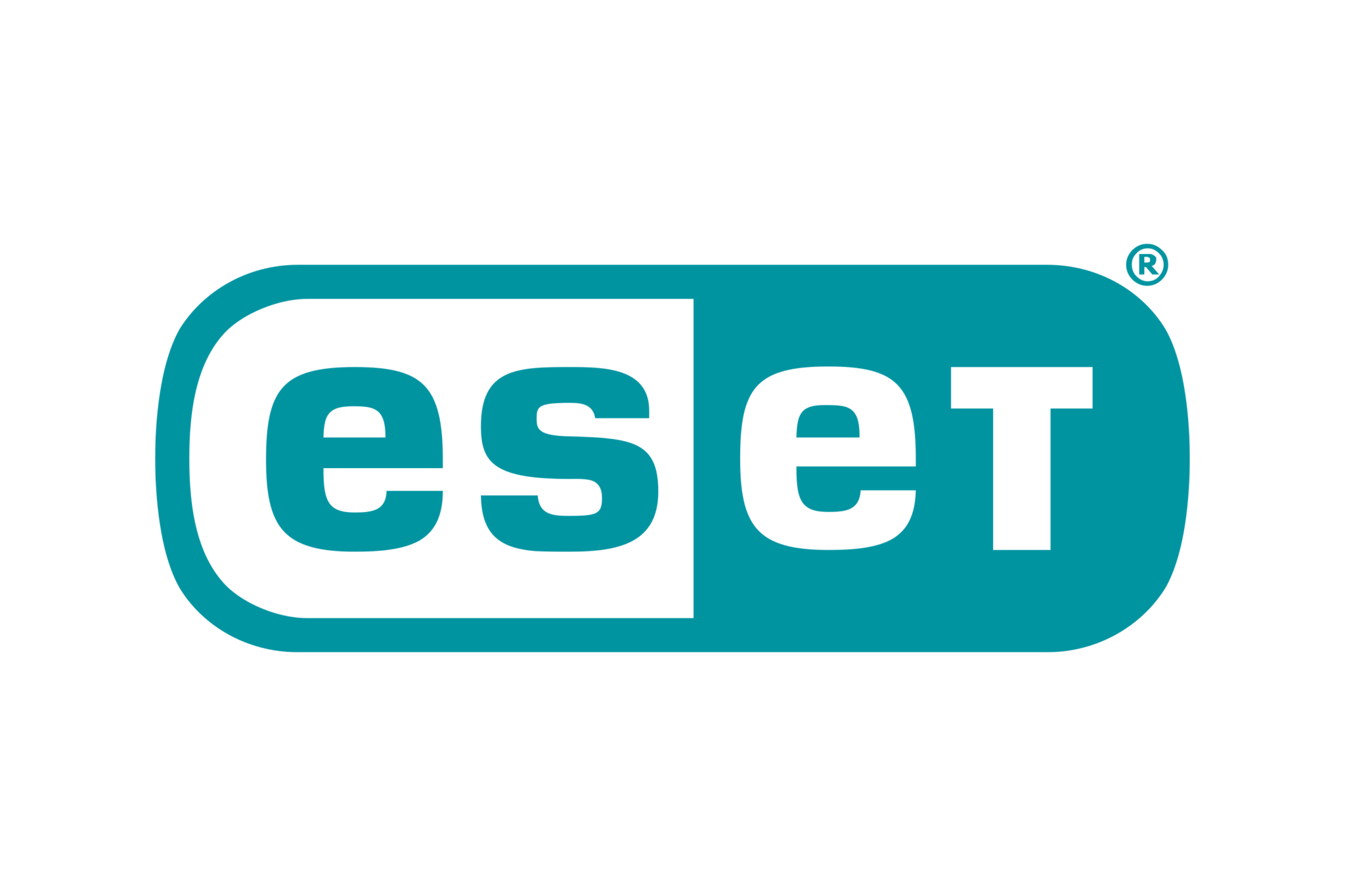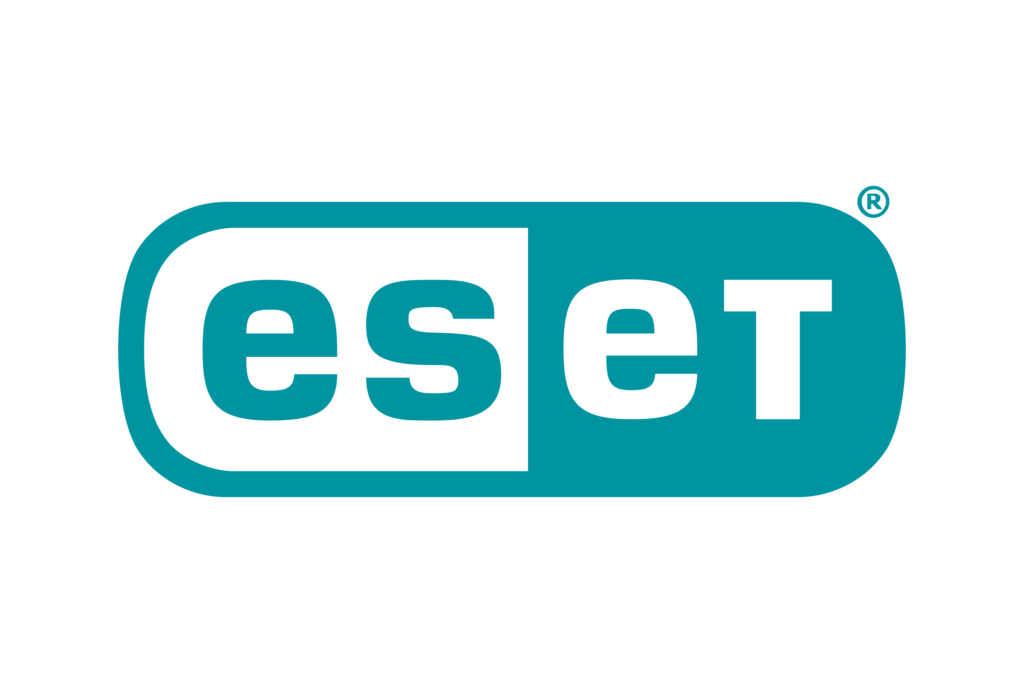 This application is not the fastest among other best Mac antiviruses in scanning viruses, but it completely scrutinizes your system to make sure there is no trace of a virus and also has a great price.
Key features of ESET's security software:
Ability to identify and remove a wide range of malicious files
Possessing a powerful Firewall and controlling the content entering the system from the Internet
Utilization of behavioral and cloud search simultaneously
Ability to search for and detect emails contaminated with malicious files
Securing e-banking sites and online purchases
Managing and restricting the access of other users to the system
Unique features of ESET's security software:
Device Control: Some viruses secretly copy users' private and personal data onto external devices and disseminate a huge part of hard disk data on other devices without the user realizing it. This exclusive technology ensures that no file gets copied or deleted without the user's permission.
Social Media Protection: This feature provides your complete security on social networks by blocking the profiles of deceitful and fraudulent individuals, so you do not fall into the trap of internet fraudsters.
Small System Footprint: By focusing the system's productive force on everyday and widely used software, this feature both saves energy consumption and extends the life of other system components.
Anti-Theft: This feature allows the user, in case of losing their laptop or system, to erase all their system information from anywhere in the world and track the last identified location.
Botnet Protection: One of the situations where the system gets infected is being on a contaminated network, which is quite common, especially on Wireless and WiFi networks. This program feature prevents the system from getting infected in a contaminated network.
Antispam: The anti-spam feature is now integrated with cloud technology to better and faster than ever relieve you of the nuisance of spam and advertising emails.
Parental Control: This feature gives the system administrator the ability to limit the access of other users, like children and offspring, in the internet environment and even MacOS, and to control them.
Pros:
Abundant features
Parental controls
Cons:
Lack of website filtering features
https://www.eset.com/us/home/for-mac/
10- ClamXAV – Antivirus Software for Mac
ClamXAV may not have an appealing name, but many IT experts swear by this new antivirus for Mac, especially since this company only creates antivirus software for Apple computers.
This does not mean that this software is complicated, because, in fact, it's one of the simplest options on our list of the best Mac antivirus software, with an easy interface.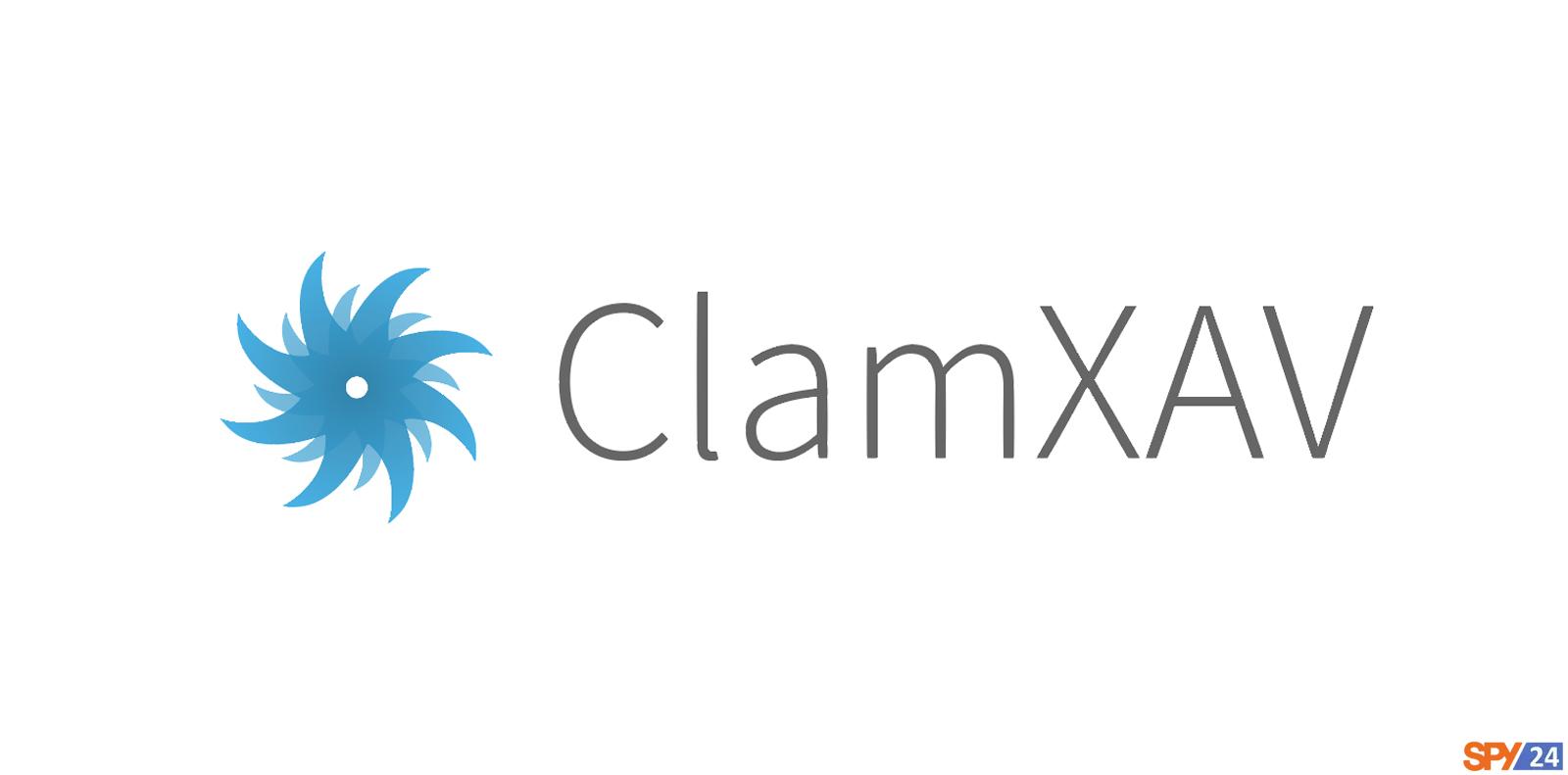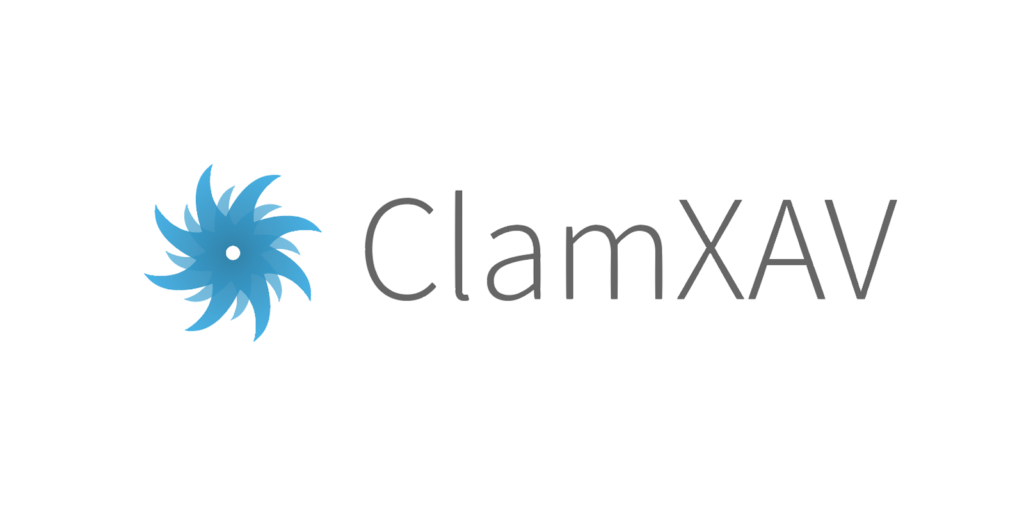 This software is particularly skilled in detecting viruses in email attachments and, although it doesn't have the internet security packages that other antiviruses have, it is still a great MacBook antivirus for protecting your device.
Key features of ClamXav software:
Simple user interface
Daily updates
Powerful scanning engine
And more…
Pros:
Has special Mac tools
Easy to use
Cons:
Lack of website filtering features
https://www.clamxav.com/download/
Best paid antivirus for MacBook
Unfortunately, the best antiviruses for MacBook, like the best of any other product, are paid and mostly offer monthly or yearly subscriptions; some of the free antiviruses introduced in this article also include premium versions that provide more practical capabilities for the user. In the following, you will become familiar with some of the Best Paid antiviruses for MacBook that have scored high from independent antivirus testing labs including AV-Test and AV-Comparatives.
Bitfinder
Intego
Norton
Trend Micro
F-Secure SAFE
Avira
1- Bitfinder Antivirus
Among Mac OS antiviruses reviewed in independent antivirus testing labs and scored based on performance, Bitdefender antivirus has achieved high scores and its malware detection rate has been 100% in many cases.
Bitdefender antivirus, in its default Autopilot mode, minimizes the need for user interaction, carries out its job in the background in the best possible way, and it can be said that it provides maximum protection against various malware.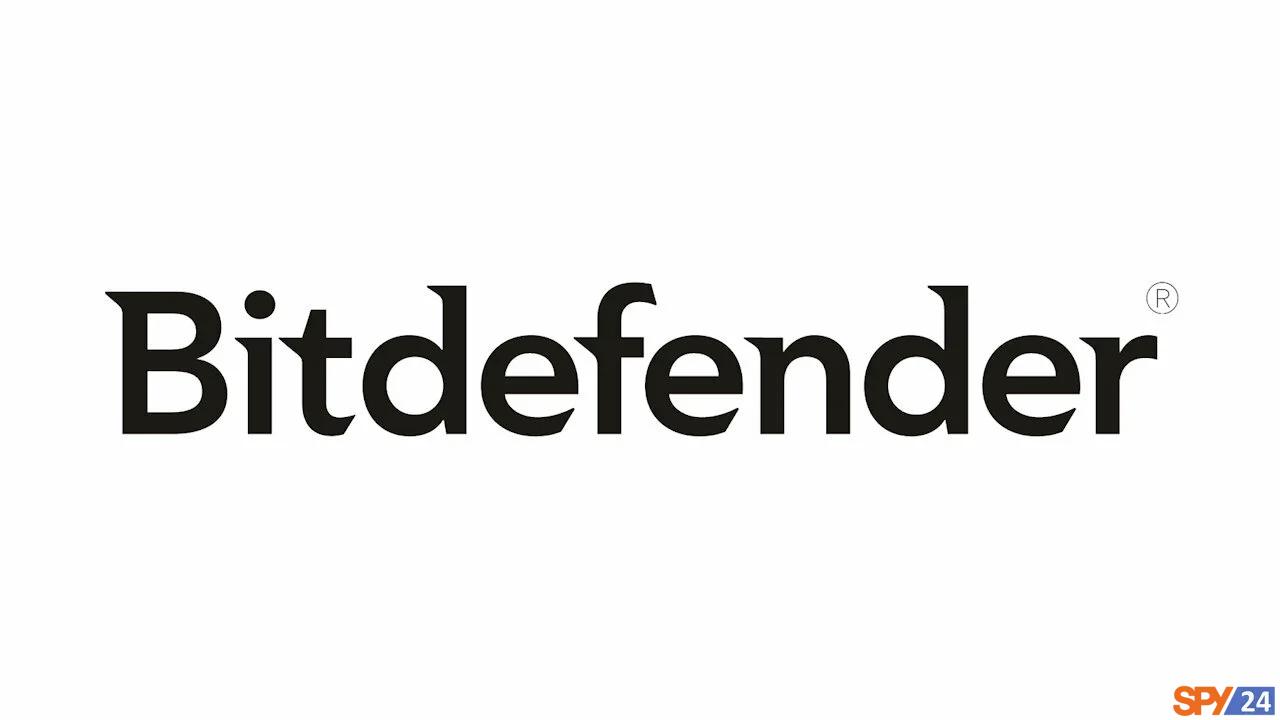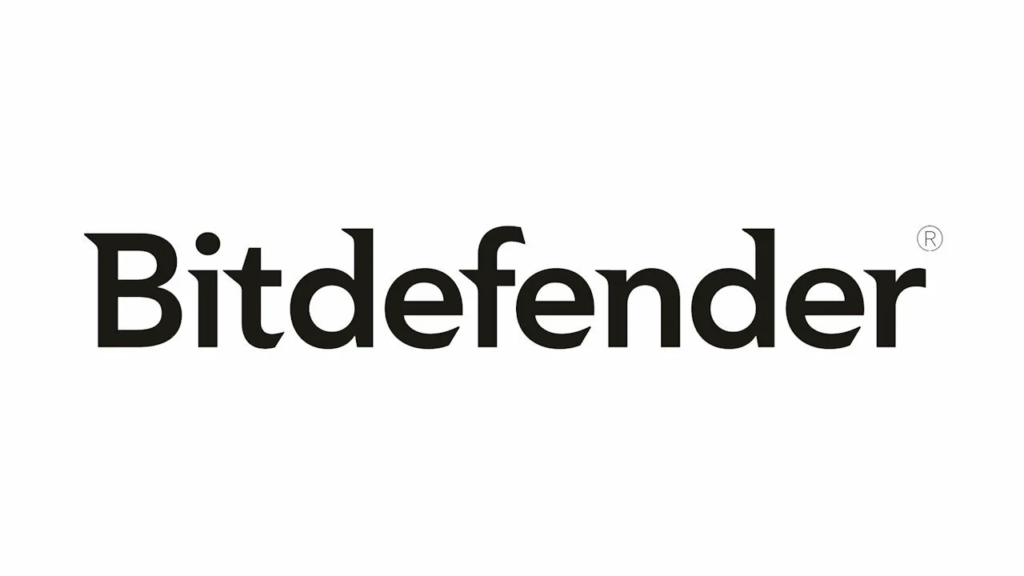 The Mac version of this product does not have many of the features of its Windows version, but it still surpasses many other Mac antiviruses. The tracking blocker system of this antivirus prevents website tracking and, like the Windows version, it always protects the system against ransomware.
The Bitdefender Traffic Light browser extension, in addition to protecting the user against malicious websites, marks search results as safe or dangerous with green and red symbols, so that you click on them with more awareness.
Product Name: Bitdefender Antivirus for Mac
Product Name: Bitdefender Antivirus Mac
Validity period: 12 months (1 year)
Number of users: 1 user
Warranty: Available
Level: Advanced Protection
24-hour support
Key features of Bitfinder software:
Safe files
Time Machine protection
Detection and removal of annoying ads
Detection of malware from other operating systems
Traffic light extension for the browser
Anti-phishing
Bitdefender Shield
Super fast scan
Anti-tracking
Autopilot
Other requirements:
Minimum 1 GB of RAM Memory
Minimum 400 MB available hard disk space
Internet connection for product registration and updates
TrafficLight for Safari, Firefox, and Google Chrome
System requirements:
You can only install the Bitdefender Antivirus for Mac products on Intel-based Macintosh computers with the following features:
OS X Mavericks 10.9.5
OS X Yosemite 10.10 or higher
OS X EI Capitan 10.11
macOS
Positive points:
Negative points:
Lack of real-time protection
https://www.bitdefender.com/solutions/antivirus-for-mac.html
2- Intego Antivirus
Intego is a company that exclusively develops software for Macintosh, and its antivirus and related products are only marketed for Mac. Like Bitdefender, Intego antivirus has obtained high scores in independent laboratories and is just slightly behind its competitor.
Intego antivirus, like many security products, also offers a free version called VirusBarrier Scanner. The mid-range version of this antivirus is marketed as Mac Internet Security X9 and the premium version named Mac Premium Bundle X9 enjoys more features including a firewall and system optimization. According to Intego, the virus detection software of this product is updated more than 100 times a day.


Intego antivirus also scans iOS devices via Bluetooth connection. Its impact on system performance is negligible, it works quickly but does not support Android phones.
The benefits of Intego Mac Internet Security are listed below.
Very fast scans
Support for older macOS
Antivirus scanning application
NetBarrier firewall
The user interface of the program is not as visual as other antivirus software products. There are two parts of the program, VirusBarry, and NetBarrier, but access to one from the other is not possible. This program is available for download from the company website, and the installer file has a volume of 100.5 megabytes, while the software volume is slightly less than 140 megabytes.
The disadvantages of Intego Mac Internet Security X9 antivirus software are mentioned below.
Limited feature set
Does not justify the price
The user interface is not visual
Apart from protection against various types of threats, this software does not have many unique points. This software can identify and remove viruses, malware, annoying ad tools, keyloggers, spyware, and Trojans. In addition to Mac antivirus software, Intego also offers a Windows antivirus product with 24/7 protection.
Pros:
Created by Mac antivirus specialists
High virus detection ratings
It's not too complicated to use
Very good intelligent firewall
Cons:
Additional and unnecessary security tools
Scanning files is sometimes slow
https://www.intego.com/free-mac-antivirus
3- Norton Antivirus
Norton Antivirus ranks second, following Bitdefender, in the lists of many websites, which is not surprising at all. Norton has a long history in computer security and once known as Symantec, it developed antivirus for DOS computers in 1989; thus, Norton can be considered a grandparent of antiviruses in a way.
Interestingly, Norton even has a team of researchers who, with the help of machine learning and virtual machines, identify new and unknown, or so-called "zero-day", viruses and then store their identifiers in the cloud.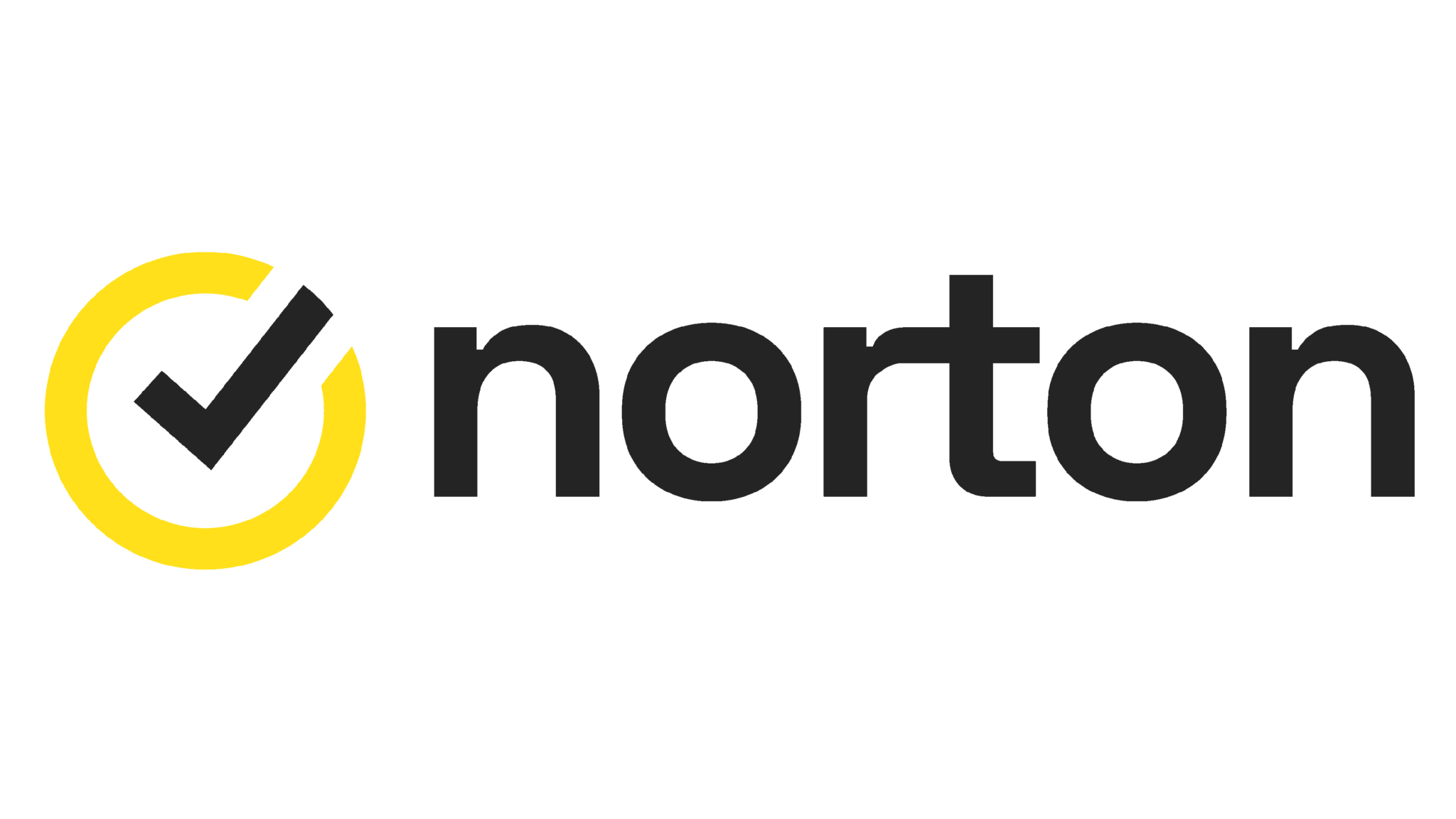 The cost of a Norton subscription, while higher than other antiviruses, benefits from a lot of features and if it fails to detect malware infection in your system, it will refund all the paid expenses.
Norton Antivirus plans include AntiVirus Plus, Norton 360 Standard, and Norton 360 Premium. The primary feature of these plans, which is malware detection, is the same in all of them, and even AntiVirus Plus, which is considered the cheapest plan, benefits from extra features such as a firewall, password management, and 50 gigabytes of cloud space. Just keep in mind that cloud backup is not offered for Mac OS and is only for Windows.
Key features of Norton Security software:
The ability to identify and remove a wide range of malicious files
Powerful Firewall and control of incoming internet content to the system
Prevents access to phishing sites such as banks
Capable of searching and identifying emails infected with malicious files
Searches links and internet addresses and prevents the opening of infected items
Provides a complete security package for all systems
The ability to secure other devices such as mobile phones
Unique features of this software:
Real-time protection: This software works as the term implies and is constantly securing the system. After each system boot, it thoroughly scans all items that run along with Windows and ensures complete security while working with Windows.
Multi-device security: This feature allows you to secure all your peripheral devices, no matter how many Android phones, iPhones, iPad, or Macs you have, keep them all secure.
Link Protection: This feature automatically searches all links and internet addresses, preventing the opening of infected addresses.
Pros:
The excellent virus detection rate
Very low system impact
Many additional security tools
Easy setup and use
Cons:
Lacks protection from fraudulent calls
https://support.norton.com/sp/en/us/norton-security-mac/current/info
4- Trend Micro Internet Security
If you're using the latest version of macOS, Trend Micro Antivirus for Mac is a good choice as one of the best Mac antiviruses, as it is designed to be compatible with the latest version of this operating system. This program features virus protection, email filtering, privacy check features on social media, and a new ransomware protection tool.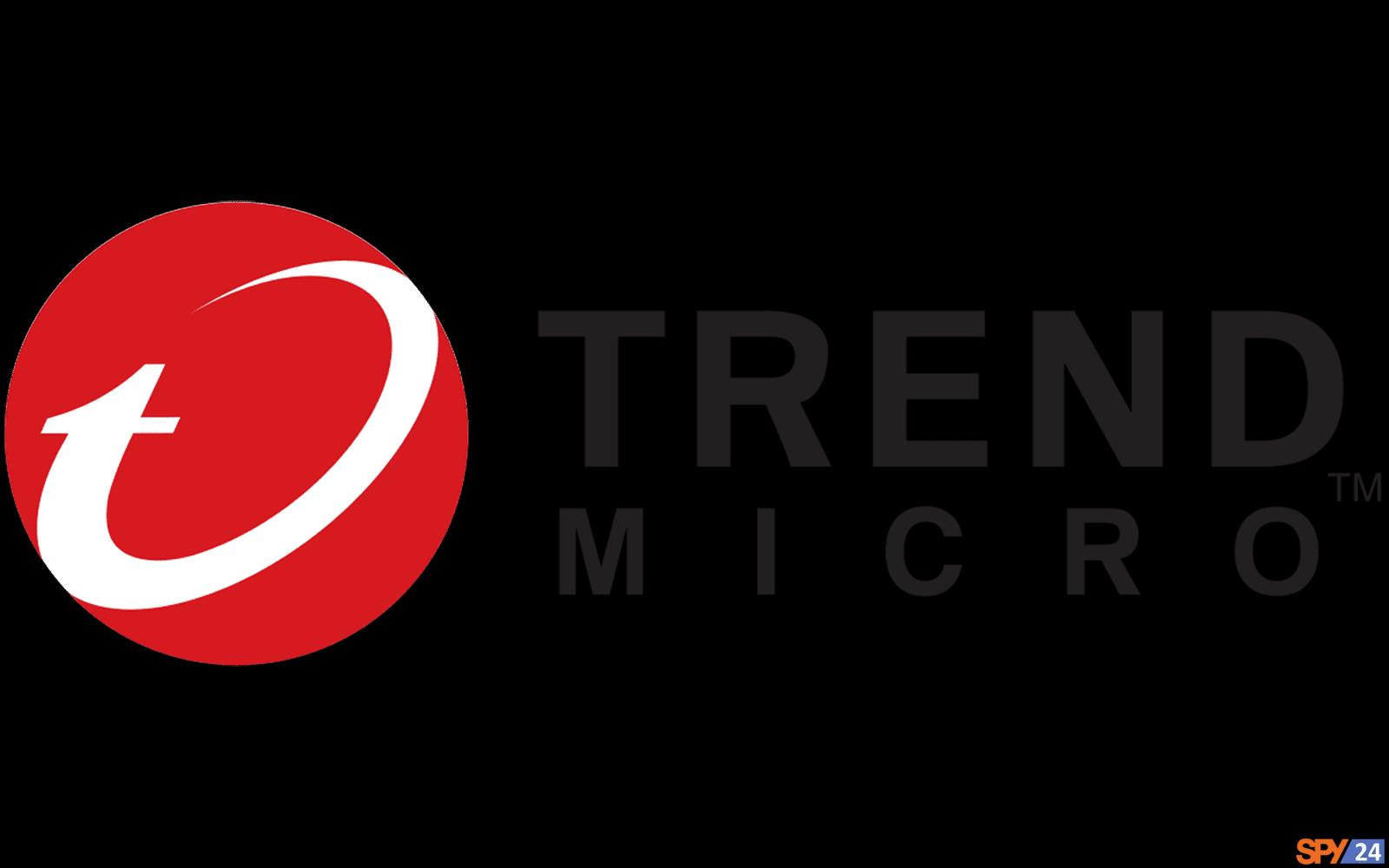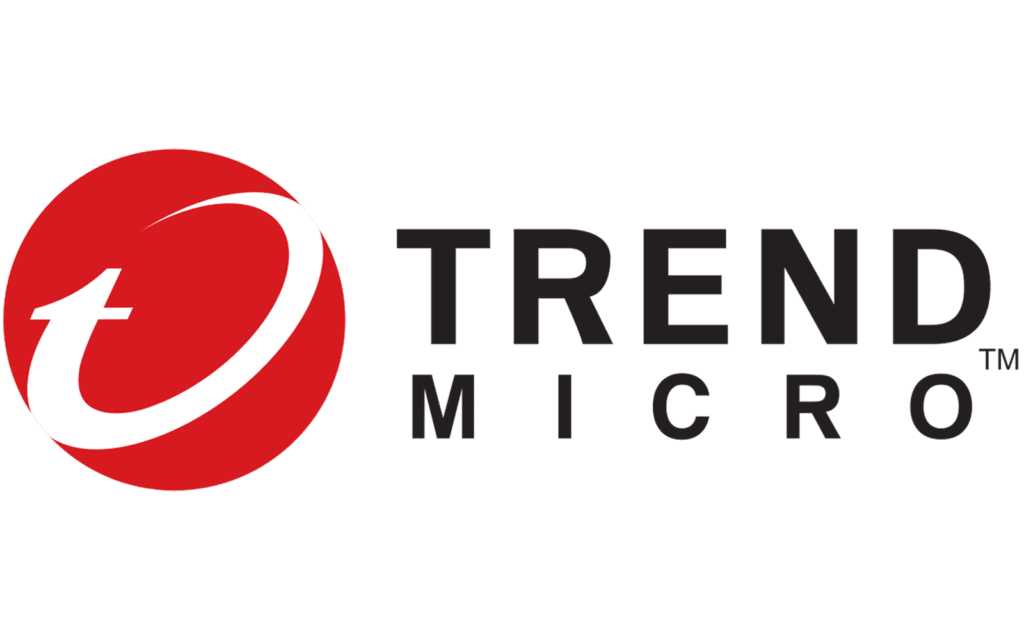 The scan speed has also improved since the last version, allowing your MacBook to be checked for viruses more quickly.
Features of Trend Micro Internet Security:
Identification and removal of any type of virus and spyware
Blocking viruses, trojans, and dangerous links shared via email and messenger
The ability to block malicious emails and websites
Identifying safe and malicious search results in browsers such as Chrome, Internet Explorer, and Firefox
Identifying safe and malicious links on social networking sites such as Facebook, Twitter, Google+, LinkedIn, and Pinterest
The possibility to backup online personal data up to 2 gigabytes
Preventing credit card password theft during online shopping
Safe data deletion feature
Possessing customizable parental control features
Very little use of system hardware resources
Compatibility with different versions of Mac
And more…
Pros:
Good protection
Defense against ransomware
Cons:
Not the most accurate in terms of threat detection.
No firewall
https://www.trendmicro.com/en_us/forHome/products/antivirus-for-mac.html
5- F-Secure SAFE
F-Secure SAFE is advertised as an antivirus service for the whole family, as it protects all kinds of devices including personal computers, smartphones, tablets, and also Macs, and has powerful parental controls.
The AV-Test organization has identified that F-Secure provided 100% protection against zero-day threats throughout March and April 2018, and it has also been safe against all common and widespread malware during the considered 4 weeks.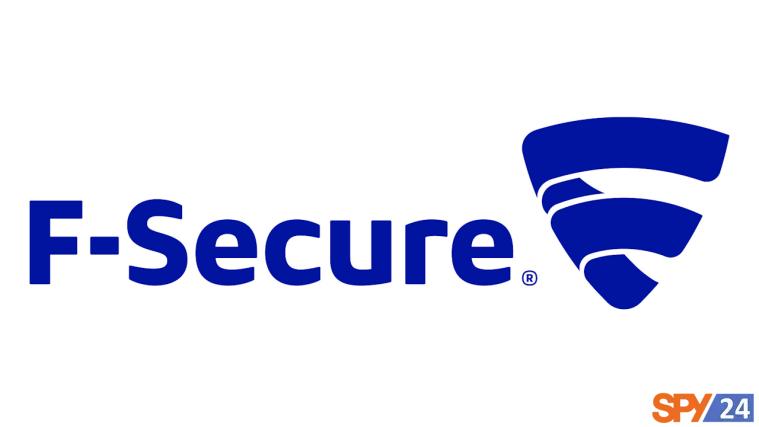 However, as of June 2018, the malware detection rate for macOS is 96.4%.
Issues related to this program slowing down the installation of frequently used applications along with a relative lack of features still exist. Nevertheless, this software has good features such as banking protection, which blocks a number of applications and websites from interacting with your system when you log in to carry out banking tasks, and also security against ransomware.
To sum it up, the user-friendly interface and accurate protection make F-Secure a worthy option as one of the best Mac antivirus solutions but don't expect high-end features.
Key features of F-Secure's security products:
Ability to identify and eliminate a wide range of malicious files
Powerful firewall and control over the content entering the system from the internet
Prevention from entering significant counterfeit websites like banks
The ability to search and detect emails infected with malicious files
The ability to detect infected links before opening them
The ability to control and limit others' access to the system
So what sets F-Secure KEY apart from similar software?
Its simple and easy user interface along with the low volume of the software has made many users worldwide use this practical software to manage and generate powerful passwords. Also, you can use this software to generate your desired powerful and complex passwords.
Pros:
Powerful protection
Easy to use
Built-in parental controls
Cons:
https://www.f-secure.com/us-en/download
6- Avira Free Antivirus for Mac
While many antivirus companies try to attract users' attention with extensive program features, Avira Free Antivirus for Mac takes a simpler and lighter approach.
This program doesn't have features like web filtering, network scanning, or other security tools because its focus is on keeping your system clean from malware.
The meaning of these statements is not that the software is weak. Its real-time scanner checks any file the system accesses and intercepts threats before they have a chance to act.
The program's scheduling capability allows you to automate system scans or perform them at your desired time.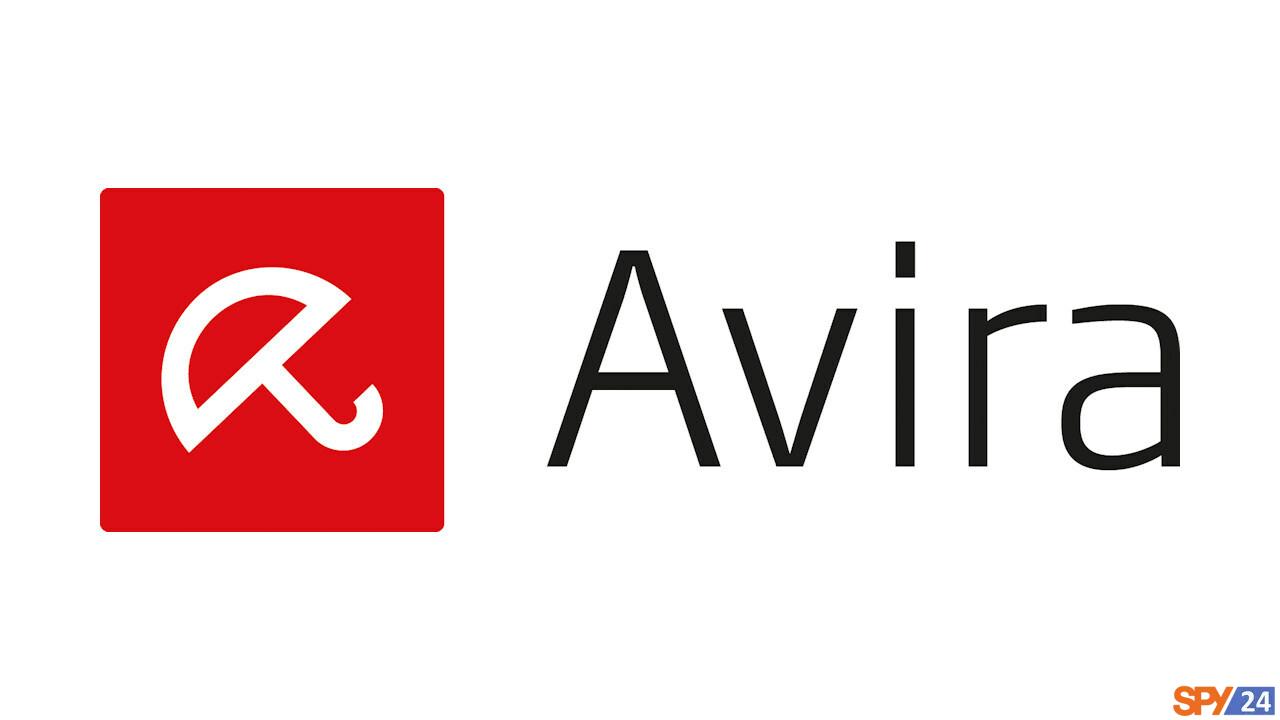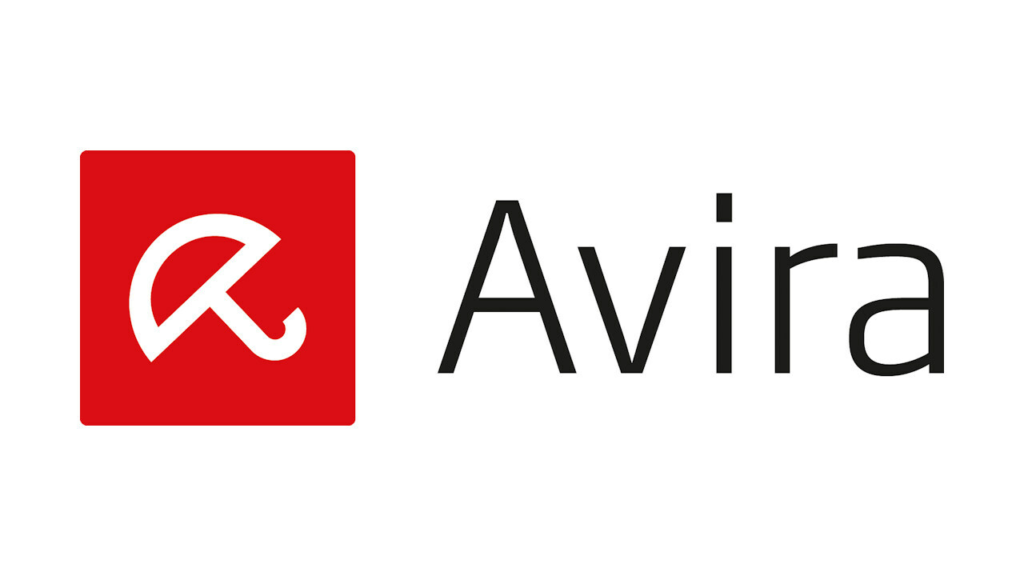 This program doesn't just cover Mac threats as an afterthought. It also leverages Avira's experience in Windows to deal with PC threats, so you can rest assured that your files won't cause trouble for your friends.
Important testing labs haven't evaluated Avira Free Antivirus recently, but previous reports from AV-Comparatives showed that Avira's engine blocked 100% of the sample malware. Considering Avira's strong track record in the Windows world, there's no doubt it can be counted as one of the best Mac antivirus programs.
While this list is for introducing a free Mac antivirus, it's worth mentioning Avira Antivirus Pro. This package includes technical support and protection for three devices with a single license (Mac, Windows, and Android) at an annual price of $42.
Key Features of Avira Rescue System software:
Ability to boot and scan the system
Detection of Windows partitions and scanning them
Ability to update via the internet before scanning the system
Various settings for scanning
Available in English and German languages for the interface
Ability to remove viruses and clean infected files during scanning
Detection of FAT and NTFS partitions
And…
Pros:
Real-time protection
Detection of Windows and Mac threats
Cons:
Lacks web filtering capabilities
https://www.avira.com/en/free-antivirus-mac
Does a Mac really need antivirus?
There was a time when many people thought that only the Windows operating system was targeted by malware attacks; this was because the most common operating system was Windows, and hackers designed viruses and malware accordingly. The Windows operating system is still grappling with the challenge of malware, and its older versions are more at risk of cyber attacks than any other system; however, malware is by no means exclusive to Windows computers, and any device that can connect to the internet, including MacBooks, is threatened by malware.
For years, it was believed that the Mac operating system was completely immune to malware attacks. But during the 1990s, the malware was designed that targeted the Windows operating system but also managed to infect Mac OS. Between 1995 and 1998, malware like Concept and Laroux infected Macs that used Microsoft Office programs. However, these malware were not harmful, in the case of Concept, only a message titled "1" was displayed on the PC and Mac, and Laroux simply opened a macro page with the same name in the user's Excel project.
But in the mid-2000s, hackers began to design malware that targeted the Mac operating system and now, while Windows devices still bear the brunt of malware attacks, the Mac operating system is regularly targeted by cyber crimes, including backdoor Trojans, downloading infected software, and ransomware attacks.
Just last year, a malware called Silver Sparrow was identified in MacBooks equipped with the M1 chip, infecting hundreds of thousands of MacBooks. In 2016, KeRanger also targeted users as the first ransomware attack specifically for Mac, encrypting their personal information and demanding one bitcoin (400 dollars at the time) from each user as a ransom to return their data. More than 7,000 Mac users were infected by this ransomware.
Although the Unix-based Mac operating system, and being in a so-called "sandbox", prevents the spread of infections to other parts of the system, and in this regard, is less vulnerable compared to Windows, it is not completely immune. If you want to keep your MacBook safe from the threat of malware, the use of antivirus is recommended.
Antivirus Price for Mac
The most common price for an antivirus license for Windows is less than $40 per year. However, the antivirus ProtectWorks is unusual in that it only requires a $29.95 payment to protect all Macs in your family without the need for a subscription. McAfee antivirus goes beyond this, with a $59.99 subscription per year protecting all of your Macs, PCs, Android, and iOS devices. Sophos Home Premium antivirus, priced at $60 per year, allows you to install and manage protection on 10 Macs or PCs.
When macOS Mojave appeared, it increased security in various ways, including blocking trackers in Safari, a password manager, and stricter AppleScript control. MacOS Catalina update has more security features, with more control over data access permissions, warnings of weak passwords, a stronger malware gatekeeper, and more. The Big Sur update goes further, sealing the operating system in a protected volume that is inaccessible to malware. Despite this, nothing indicates that upgrading to Catalina or Big Sur eliminates the need for an antivirus tool.
Free Mac Antivirus
There is another difference in Mac antivirus pricing. How about paying nothing (free)? Avast Security for Mac, AVG AntiVirus for Mac, Avira Free Antivirus for Mac, and Sophos Home Free for Mac are completely free for personal use, although technically, Sophos limits you to three macOS or Windows devices. But if you're looking for the best antivirus for Mac, know that commercial (paid, non-free) antiviruses offer more protection. But if you can't afford it, at least install a free antivirus for Mac.
Malware Protection Certificates
When choosing a washing machine, refrigerator, or other accessories, you probably research them first. Until you set aside the best and worst, user reviews can be helpful. But real test results published by an independent lab give you more reliable information.
Two large labs include macOS antivirus products in their tests, but the list of products for testing varies. When we first collected Mac antivirus products, we only chose those that had at least one certificate, but currently, many of them do not appear in the results of any lab tests.
AV-Test Institute researchers evaluate Mac antivirus products based on three criteria: protection, performance, and usability. A product can earn a maximum of six points for each of these criteria. Of course, protection against malware is very important, as it has little impact on performance. In the latest report, four products have achieved a full score of 18 points, meaning six points for each of the three criteria. Three other antiviruses scored 17.5 points, which can be recognized as "top products."
| | | | | | | |
| --- | --- | --- | --- | --- | --- | --- |
| Antivirus | Total | Usability | Performance | Protection | Certified | Malware Detection |
| Airo | – | – | – | – | – | – |
| Avast | 17.5 | 6 | 5.5 | 6.0 | YES | 100% |
| AVG | – | – | – | – | – | – |
| Avira | 17 | 6 | 5.5 | 5.5 | YES | 99.8% |
| Bitdefender | 17.5 | 6 | 5.5 | 6 | YES | 100% |
| ClamXAV | – | – | – | – | – | – |
| Clario | 13.5 | 5.5 | 2 | 6 | YES | 100% |
| F-Secure | 17 | 6 | 5.5 | 5.5 | – | – |
| Intego | – | – | – | – | YES | 100% |
| Kaspersky | – | – | – | – | YES | 100% |
| MacKeeper | – | – | – | – | NO | 100% |
| Malwarebytes | – | – | – | – | – | – |
| McAfee | – | – | – | – | – | – |
| Norton | 18 | 6 | 6 | 6 | – | – |
| Panda | – | – | – | – | – | – |
| ProtectWorks | – | – | – | – | – | – |
| Sophos | – | – | – | – | – | – |
| TotalAV | – | – | – | – | – | – |
| Trend Micro | 18 | 6 | 6 | 6 | YES | 99.6% |
| Vipre | – | – | – | – | – | – |
| Webroot | – | – | – | – | – | – |
In the macOS malware test by AV-Comparatives, most products scored 100%. This lab also includes a test using malware targeting Windows. Yes, these samples can't affect a machine running macOS, but they could escape to Windows devices on the network. The scores in the Windows malware test varied from 19% to 100%, quite a range. This lab has recently added a test using PUAs (Potentially Unwanted Applications). Most products scored nearly 100 or nearly there against these low-risk pests. Note that while MacKeeper scored 100% against malware, it did not receive certification. This is because it does not enable real-time protection out of the box, a required feature for certification.
The results of macOS-specific tests are much less plentiful than antivirus tests for Windows. It's good that many of the products charted have at least one certification for Mac protection, and some have two. Avira Antivirus is the only product currently with top scores from both labs.
Manual Phishing Protection Test
When we test protection against malware on the Windows operating system, we use live malware inside an isolated virtual machine. Over the years, we have coded a number of parsing and analysis tools to aid this test. We've ported a bit of this test procedure over to the Mac.
However, know that phishing is not platform-specific. Phishing websites mimic secure sites, from banks and finance sites to gaming and dating sites. If you enter your login credentials on the counterfeit login page, you've given your account access to the phisher. And it doesn't matter if you're surfing the web from Windows or a Mac.
Phishing Protection Results Chart
The best antivirus for Mac, against phishing.
| | | | | |
| --- | --- | --- | --- | --- |
| Antivirus MacOS | Chrome Difference | Firefox Difference | Edge / IE Difference | Detection Rate |
| Webroot Secure Anywhere Antivirus for Mac | 13%+ | 10%+ | 9%+ | 100% |
| Bitdefender Antivirus for Mac | 17%+ | 55%+ | 23%+ | 99% |
| McAfee Internet Security for Mac | 4%+ | 4%+ | 16%+ | 98% |
| Avast Security for Mac | 5%+ | 5%+ | 10%+ | 97% |
| AVGAntiVirus for Mac | 5%+ | 5%+ | 10%+ | 97% |
| Trend Micro Antivirus for Mac | 8%+ | 10%+ | 13%+ | 96% |
| Norton 360 Deluxe for Mac | 3%- | 14%+ | 14%+ | 94% |
| AviraFree Antivirus for Mac | 14%+ | 1%+ | 29%+ | 93% |
| Clario | 6%+ | 1%+ | 29%+ | 87% |
| Sophos Home Premium for Mac | 2%- | 2%- | 0% | 84% |
| Kaspersky Internet Security for Mac | 1%- | 2%+ | 7%+ | 84% |
| F-Secure SAFE | 11%- | 11%- | 23%+ | 80% |
| Panda Dome Essential for Mac | 12%- | 12%- | 0% | 78% |
| Total Defense Antivirus for Mac | 18%- | 17%- | 4%+ | 77% |
| ESET Cyber Security for Mac | 57%- | 57%- | 48%+ | 27% |
| ClamXAV for Mac | N/A | N/A | N/A | N/A |
| Intego Mac Internet Security X9 | N/A | N/A | N/A | N/A |
| Malwarebytes for Mac Premium | N/A | N/A | N/A | N/A |
Hackers who create phishing websites with the intention of hacking individuals are deceivers by profession and constantly change and update their techniques in hopes of evading detection. If one of the fraudulent websites is blacklisted or shut down by authorities, they easily reappear with a new website. In such cases, we try to use the latest phishing URLs for testing purposes and remove them from phishing-focused websites.
We run each URL simultaneously on four browsers: Safari or Chrome on Mac, protected by Mac antivirus software during testing, and three other cases using built-in protections in Chrome, Firefox, and Microsoft Edge. We report the detection rates of the product and the difference in detection rates compared to the other three testing systems by discarding items that do not match phishing characteristics and items that fail to download correctly on all four browsers.
Most products in this collection have taken the combined average of the three leading browsers. Webroot, with 100% detection, even surpasses its Windows-based equivalent. Bitdefender Antivirus and McAfee Antivirus follow with 99% and 98% detection rates, respectively. Avast Antivirus and AVG Antivirus are not far behind with a 97% detection rate.
Protection against ransomware
The best antivirus for Mac is effective against ransomware. While ransomware attacks are more common on Windows devices, Macs are also vulnerable. Of course, any antivirus tool should protect against ransomware as well as spyware, trojans, viruses, and other types of malware. However, since the consequences of ransomware attacks are significant, some security products add components solely to prevent ransomware attacks.
We have observed various techniques for protecting against ransomware in Windows. These include blocking unauthorized access to user documents, ransomware detection based on its activity, and recovering encrypted files from backups. Among the mentioned products, Avast Premium Antivirus, Bitdefender Antivirus, and Trend Micro Antivirus provide a ransomware component that prevents unauthorized changes to protected documents.
Similar to its Windows version, Bitdefender Antivirus for Mac features Safe Files, which prevents unauthorized access to your documents. Bitdefender Antivirus also protects your Time Machine backups.
Trend Micro Antivirus offers multiple layers of ransomware protection in Windows. Folder Shield, which prevents unauthorized access to documents like Safe Files, is the only layer that made its way to the macOS version.
Sophos Home Premium includes the same behavior-based ransomware protection called CryptoGuard, found in its Windows antivirus as well. Our Windows test systems are virtual machines, so we can safely unleash real ransomware for testing purposes. We simply wipe the virtual machines clean after testing. We don't have an equivalent option for doing this in the Mac testbed, so we just have to know that if it works on Windows, it likely works on macOS as well.
Protection against spyware
When selecting the best antivirus for Mac, we should also consider the anti-spyware feature. Any type of malware is undesirable, but spyware can be particularly concerning. Imagine some creep secretly watching you through your Mac's webcam! Other forms of spyware include logging keystrokes to capture your passwords, sending Trojans to steal your personal information, and monitoring your online activities to create profiles. As with protection against ransomware, we see that most security products allocate features specifically dedicated to protecting against spyware in Windows-based security products but some products in this collection have a special focus on spyware.
In Windows, the Safe Money feature in Kaspersky Antivirus opens sensitive websites in a secure browser shielded from external interference. This feature does not exist in the Mac version, but it checks URLs to ensure you are on a secure and legitimate site. Kaspersky Antivirus provides an on-screen keyboard, so you can enter passwords without being recorded by keyloggers. Webcam protection in Kaspersky cannot be configured like in Windows, but you can use it to disable your Mac's webcam whenever you're not using it. This even includes the ability to prevent advertisers and others from tracking your online activities. If spyware is a concern for you, purchasing Kaspersky Antivirus ensures your safety.
Sophos Home Premium offers better protection for the webcam and microphone than Kaspersky Antivirus. Whenever an untrusted program tries to access either of them, you receive a notification. And you can either block the access or remove the program.
Other features
Examining additional features to choose the best antivirus for Mac. Many antivirus programs in Windows come with extra features that encompass everything from tuning tools to VPNs. This behavior is less common in the macOS operating system, although Norton Antivirus now offers an unlimited bandwidth VPN for Mac. However, some vendors do not have a standalone antivirus for Mac and prefer to offer a complete security suite as the primary level of protection.
A firewall blocks attacks coming through the internet and also manages network permissions for programs installed on your Mac. McAfee Antivirus and Norton Antivirus both have a powerful firewall.
Protecting your Mac
Many products covered by us have received certification from at least one independent lab. Some have even received two certifications. There is no wrong choice here, as long as you are using basic antivirus protection. However, a few standout products exist. Bitdefender Antivirus for Mac not only received lab certification but also achieved top scores in every test and even topped the anti-phishing rankings. Kaspersky Internet Security for Mac has also earned high scores. This antivirus suite offers a comprehensive set of Mac security tools at the same price competitors charge for basic antivirus protection. Norton 360 Deluxe for Mac is also a suite, and its features include unlimited VPN. These three are our editor's choices for protecting your Mac with antivirus.
However, these are not the only choices. Review our opinions, select the right product for yourself, and protect your Mac. After doing so, consider installing a VPN as well. A VPN extends protection to your online activities and safeguards your security and privacy.
How to enhance the security of your MacBook?
Do not use the admin account for daily use.
Use sandboxed browsers like Chrome.
Disable or remove software such as Flash Player and Java if you don't need them.
Keep your operating system and other software up to date.
Use a strong password (macOS has powerful password management software).
Disable services like Bluetooth, Airport, and IPv6 that you don't use.
Ensure the credibility of new software installations and download only from reputable websites.
Keep in mind that even with the above measures, the possibility of a Mac getting infected still exists, and installing efficient antivirus software can reduce this risk. READ More: Best Free Spyware Software for Mac and Windows.
Frequently Asked Questions:
Does a Mac need antivirus?
For years, it was believed that the Mac operating system was completely immune to malware attacks. However, the reality is that even MacBooks are susceptible to malware, especially Trojans.
Which is the best free antivirus for Mac?
The best free antivirus programs for Mac include Malwarebytes, Sophos Home, Avira, Avast, and Bitdefender.