Keylogger Mac OS Free Download – SPY24
Keylogger For MAC Feature:
Keyloggers are spy apps that let you keep track of all the keystrokes on cell phones, laptops, and computers. With a MAC keylogger, you can see every single pressed key on a laptop without being detected. So if you install a MAC keylogger on a laptop, you'll be informed of all the usernames, passwords, texts, contact names, numbers, and notes on the target MAC. SPY24 has the best keylogger for MAC in the world. With our MAC keylogging spy feature, you can easily see all the typed content on the laptops of your children or your staff. So if you want to see their social media chats, usernames, passwords, and other text content on their MACs, sign up and start monitoring.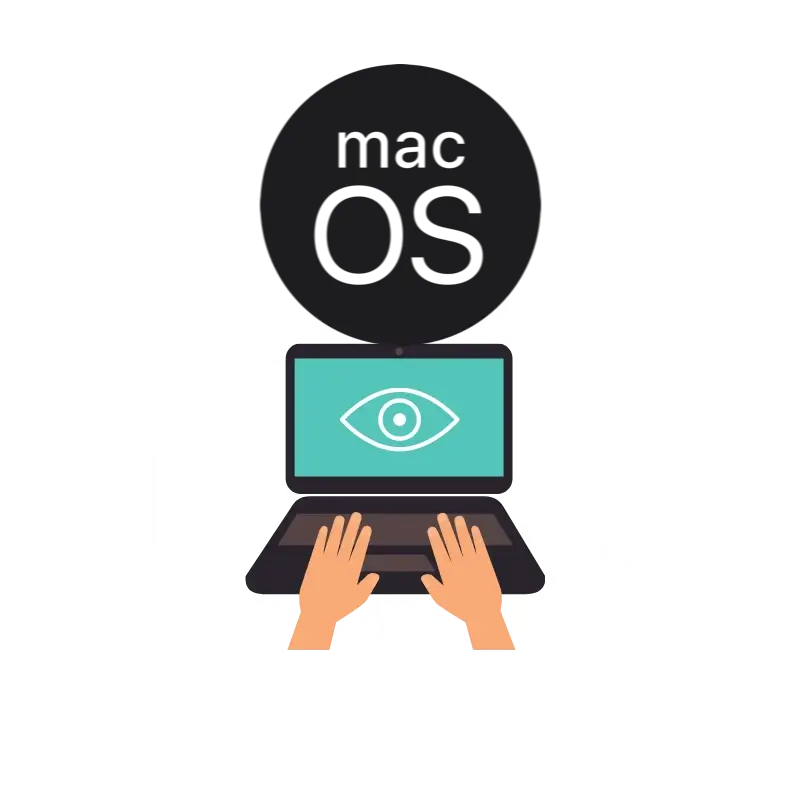 How To Monitor MAC Keystrokes Via SPY24?
See this tutorial on how to monitor SPY24's MAC keylogger.
Here is a summary of what you can fetch on MAC via the keylogging feature of SPY24: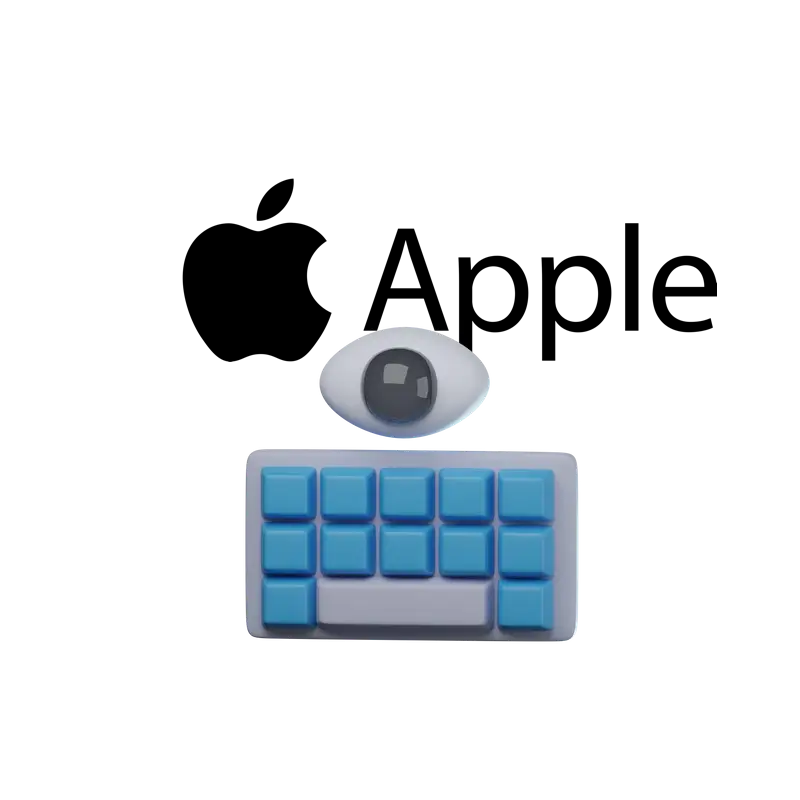 Why Should You Use A MAC Keylogger?
You might ask why someone needs a keylogger for a MAC. Remember that for several reasons, a person might have to track the computer of his/her children and employees. For instance, when your children write and send something to someone using their computers, you might wonder what they're typing. That's where the keylogger will be useful because it lets you track all the keystrokes to see what they're typing. In fact, a MAC keylogger is a fantastic way to make sure they're not typing anything dangerous or disrespectful.
Moreover, if you have your own business, you have to keep track of the activities of all employees on the company-owned computers. A keylogger can offer many benefits in this situation. First, you can make sure that none of the important credentials are compromised because the keylogger can track all the typed characters. Second, you can make sure that the employees are not using the company's computers for personal emails and chats.
SPY24 offers various types of features for tracking computers and cell phones, and the MAC keylogger is the best one for these situations. The MAC keylogger lets you track all the pressed keys on a MAC.
The keylogging feature is a simple method for tracking computer activities. With the MAC keylogger of SPY24, you can see all of the keystrokes on MAC, including credentials, social network chats, emails, notes, and any other texts on the target MAC.
Overall, the MAC keylogger feature is great for two specific groups:
Parents: Parental Supervision
One of the greatest worries of all parents is the inappropriate content of what their kids type on their computers. Using SPY24, you'll be able to see every written word on their MACs, making sure that they aren't sending anything wrong.
Employers: Activity Control On Company-Owned MAC
Employers should always be watching what their employees are typing on the company-owned systems. If you want to track the activity of your staff, the MAC keylogger is one of the best solutions. Using the keylogger feature of SPY24, you can see all the keystrokes on your company's MACs. This way, none of the important business information will be transferred without your knowledge. Also, you'll immediately figure out if anyone changes the username and password on the computer.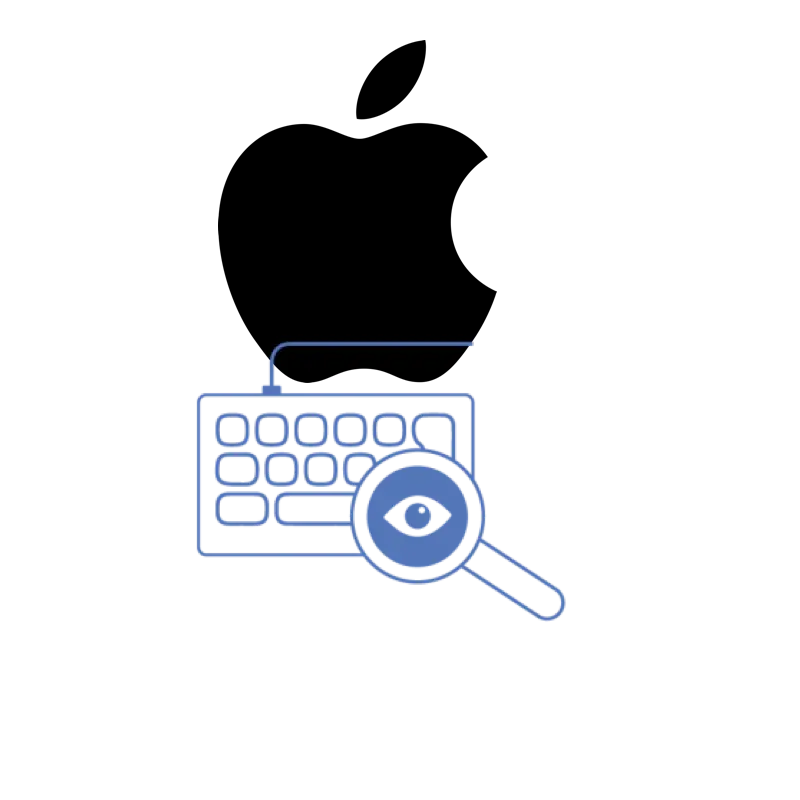 Why Is SPY24 The Best MAC Keylogger
Here is a summary of what makes SPY24 the best MAC keylogger:
Seeing all the written text on MAC
Taking screenshots
Watching all the explored URLs
Monitoring opened programs and folders
Good compatibility with Android, iOS, and Windows along with macOS
Offering 30+ more spying features, apart from the MAC keylogging feature
Offering multiple device monitoring
Checking data using a single dashboard
Small file size
1-month free trial
24/7 support
Easy installation process
Completely undetectable
Various pricing packages
MAC Devices: Our MAC monitoring software is compatible with EL Capitan, Leopard, Mountain Lion, Lion, Yosemite, Mavericks, Catalina, Sierra, and Mojave. It is also compatible with MacBook, MacBook Pro, MacBook Air, iMac, and Mac Mini, Apple M1, Apple M2.
Frequently Asked Questions:
Parents To Use Child Monitoring Software
Are you worried about what your children do on your smartphones? Do you need a way to see what they do so that you can keep their activities in check? Now you can monitor their mobile activities thanks to SPY24 child monitoring software for smartphones.
SPY24 is the number one program that helps parents monitor and restrict their child's mobile phones. No other child monitoring software has as many monitoring and filtering features. With this powerful yet simple-to-use program installed onto your child's smartphone, you will be able to log in to your private account to view the activities and set restrictions.
When you use SPY24, you'll learn what your child does on the smartphone. And you will be able to set restrictions and filters in order to control how the phone is used.
Monitor Activity
Phone Call Info
Website History
GPS Locations
Photos Taken
Set Filters & Restrictions
Application Filter
Website Filter
Time Restrictions
Child Contacts Filter
Geo-Fencing Alert
Monitor Websites Visited
The modern smartphone comes with an internet browser, which means your child has access to uncensored material through it. He doesn't understand the consequences of being exposed to inappropriate websites. If you don't want your child to develop an addiction to porn on his phone then you need SPY24 child monitoring software. With it installed on your child's mobile device, you can see what websites he visits and block the sites so he does not return to them. You can also use the web filter feature to block categories of websites such as pornography, gambling, and violence.
You Can Totally Rely On SPY24 – We've Got Your Back
SPY24 won't leave you alone with your subscription, because, for us, your satisfaction is on top of everything else, and with that, we promise to deliver only the best mobile spying app experience that you will never have like it again!