Remotely Monitor Contacts on iPhone and Android
SPY24 is offering a fantastic monitoring feature to remotely check the contact list on cell phones of your kids, your husband, or even your employers. Our contact spy app is easy-to-use and compatible with all Android and iOS devices. SPY24's contact monitoring feature is the best way to make sure about the safety of your kids. If you're worried about the people that call your children or you think that your husband is intimately talking to another woman, you have this chance to check their contacts. This way, you'll understand who the contacts are so that you can take suitable measures accordingly. SPY24 also allows you to block unwanted contacts or automatically record conversations with them. So it's good to try the free trial of our phone contact monitoring feature to see if it solves your problem. Then, you can buy a subscription according to your needs.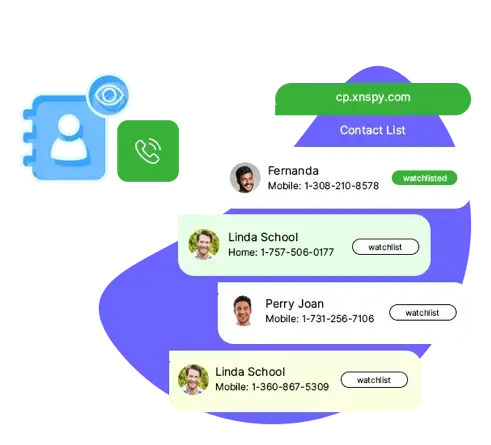 How to Monitor Contacts Via SPY24?
Watch a tutorial to learn how you can monitor contacts via SPY24?
What Does SPY24's Contact Spy Feature Offer?
Here is a summary of what exactly you can do with the contact monitoring feature of SPY24: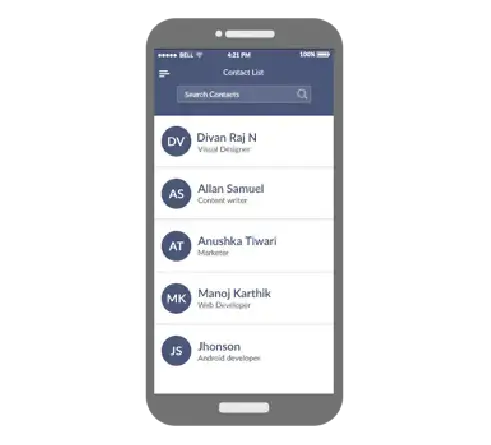 Who Needs A Contact Monitoring App?
You might wonder whether it's ethical to monitor someone's contacts without them knowing. Remember that many times, hacking someone's cell phone is not a malicious activity because you want to make sure they're safe. Here are some situations in which you need a contact spy app:
Parents to Protect Children Against Strangers
Contact monitoring apps are mainly popular among parents who want to protect their children from strangers. In fact, if you install SPY24 on their cell phones and constantly monitor their contacts, you can make sure that they're not in contact with dangerous people or bullies. You can immediately take suitable measures if you feel that one of their contacts is a suspicious person. This is one of the most effective ways to watch kids' activities and relationships without having an argument with them. So if you think your children don't answer your questions about their friends, you just need to gain one-time access to their cell phones to install SPY24. Our app helps you monitor their contacts along with lots of other activities on their phones.
Women to Catch Cheating Partners
SPY24's contact spy app can also help women who think their husbands are cheating on them. If you see your husband talking to a person too intimately, you can easily understand who he's talking to. Try to get their phones for a few minutes to install SPY24. Then you can see all the contact numbers in detail. Even if he tries to remove the numbers, you can track them without being detected. 
Employers to Ensure Productivity 
Last but not least, employers can take advantage of a contact monitoring app to ensure the productivity of their employees. In other words, you can install SPY24 on company-owned devices and make sure that the employees don't use the phone to call irrelevant people. This is a great way to reduce the face-to-face argument with employees and remotely monitor their activities. Also, you can use our app on several devices simultaneously and make the most of more than 250 monitoring features to improve productivity in your workplace.
How Does SPY24's Contact Monitoring Feature Work?
SPY24 has made it super easy to spy on someone's contact list. Watch this video to see how.
Sign Up 
The first step to spy on someone's contact list is to create a free account.
Choose The Target Device & Plan
You'll get an online dashboard, which is accessible via any browser. On your dashboard, you can choose the target device from the available options and buy a subscription plan. You also have a 1-month free trial.
Download & Install
You just need a few minutes of physical access to the target device to install it. Here we can help you if you have any questions regarding the installation process.
Check Contacts
Now, you can get back to your dashboard and check the contacts without being detected.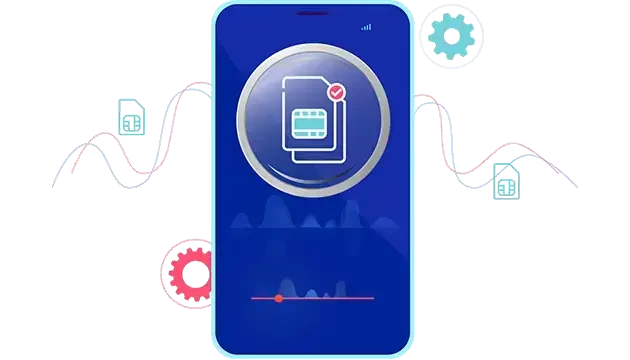 Why You Should Use SPY24 for Monitoring Contacts?
Now, let's review the reasons why we believe SPY24 is best for monitoring contacts:
Unlimited Number of Contacts
No matter how many numbers the target user has saved on the phone, you can see all of them in detail using SPY24.
Monitor Contacts on Several Devices
You can buy a plan on SPY24 to monitor multiple cell phones.
Compatibility with Android & iOS
You can easily use SPY24 on every cell phone because it has good compatibility with Android, iPhone, iPad, and iPod.
Non-Rooted & Non-Jailbroken
You don't need to root Android devices or jailbreak iOS devices to see their contact list.
Here are some other advantages of SPY24 compared with other contact spy apps:
SPY24 has a 1-month free trial, which is more than any other spy app.

It offers 24/7 customer support to solve every issue with the installation process.

It has a user-friend dashboard that is accessible via any browser without having to install an extra app.

SPY24 offers more than 250 other parental control features when you buy a subscription.

It's completely undetectable.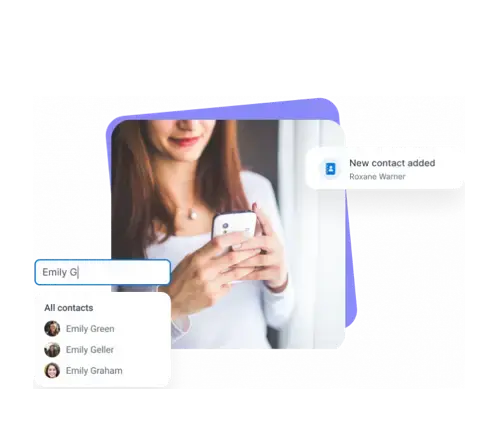 Frequently Asked Questions:
CALENDAR TRACKING
Calendar Monitoring. The calendar gives someone the convenience to plan activities and add their recordings to their mobile phone device. This can make you aware of all the plans and activities that your children or workers are undertaking. This ensures that they use their free time as it's supposed to.
WHY IS CALENDAR TRACKING VITAL?
The application that we have come up with is a definite easy-to-use solution that will assist you with taking control over the calendar activities of a targeted cell phone of either your family or workers. You will benefit from the following:
Enable you to access all calendar activities made on the targeted mobile phone device
Give out the timing and day of all calendar activities on the cell phone
Keep records of all activities related to the calendar on your PC
Make you have a look at all information concerning the calendar without an internet connection on your computer via a worksheet download.
You Can Totally Rely On SPY24 – We've Got Your Back
SPY24 won't leave you alone with your subscription, because, for us, your satisfaction is on top of everything else, and with that, we promise to deliver only the best mobile spying app experience that you will never have like it again!
Calendar Monitoring App SPY24
Using SPY24 for monitoring the calendar and what is taking place on them, one can receive information concerning all the dates and works that have been seen through the tracking app.
Why is Phone Contacts Monitoring Needed?
With these contact logs, you are able to detect whether your children have been in frequent touch with potentially dangerous persons, such as sexual predators, drug dealers, or other bad guys. You can also catch the employees who waste working time calling friends and family members. It's also possible to find employees who attempt to leak confidential business information to competitors.
Find Lost Contacts On Your Own Device
You can install the SPY24 contacts spy application on your own Android device to back up the contacts in real-time. When your device is not with you, and you want to reach out to someone for urgent business, you can check the contact information remotely via our user dashboard without access to your phone. You can also find back all the contacts easily when all the contacts are deleted from the list by your naughty children.
Employee Monitoring
Spying on employee's contacts, SMS logs, and call history on the company-offered devices shows who the employees have contacted frequently. Maybe employees have spent too much time calling friends, spouses, or other guys when they are supposed to finish the assigned tasks in the required time. And that's a reason for low productivity. What's worse, some unethical employees may store the competitors' information on their devices so that they can keep in touch with each other in real-time. Any activity about the company, such as trade secrets and confidential data, may be revealed by employees. And this will do serious harm to the company's benefit. SPY24 monitors the contacts from all aspects, and you can easily find lazy and disloyal employees.
Parental Monitoring
Spying on contacts, SMS logs, and call history on children's devices tell parents whom children have contacted the most. Parents may feel relieved if the top contacts are children's teachers, classmates, or best friends. Otherwise, parents may need to be alert about the contacts newly added to the list, especially when children contact these strangers frequently via SMS or call. What's the real identity of these guys? Kidnapper, murderer, or sexual predator? Parents may need to find out the truth and tell the children the necessity and methods of protecting themselves.