Odnokalassniki (Одноклассник) Spy App
Odnoklassniki Tracking, A Short Introduction
Odnoklassniki, abbreviated as OK or OK.ru, is a widely used social networking service in Russia and the former Soviet republics. This site was created by Albert Popkov and launched on March 4, 2006. Today, the site has more than 200 million users and 45 million visitors per day. The reasons why many people are curious about how spying on friends can be very different. Usually, these statements are resorted to by those who want to check their partner for loyalty. Also, distrustful parents who just want to control their kids or teens often think about how to spy on a page in their friends' personal pages. Someone is concerned about this issue because they want to protect their account from tracking.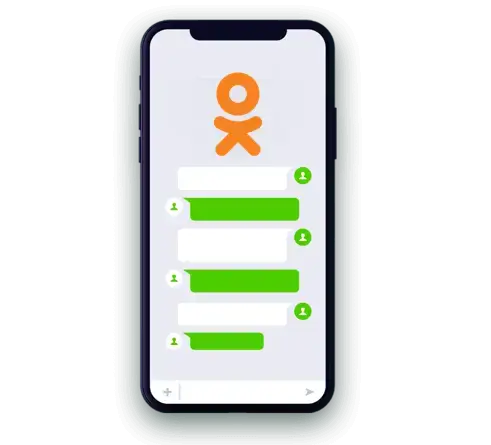 How To Monitor Odnokalassniki Messages On Android & IPhone Via SPY24?
Watch a tutorial to learn how SPY24 not just monitors Odnokalassniki Messages chats and group chats but also all shared photos on the target device.
SPY24 Exclusively Odnoklassniki Tracking Feature Both Android And IOS
SPY24 provides its customers an easy platform to spy on their target person but based on the operating system (android or IOS), the way you should set your device for tracking is different from another device.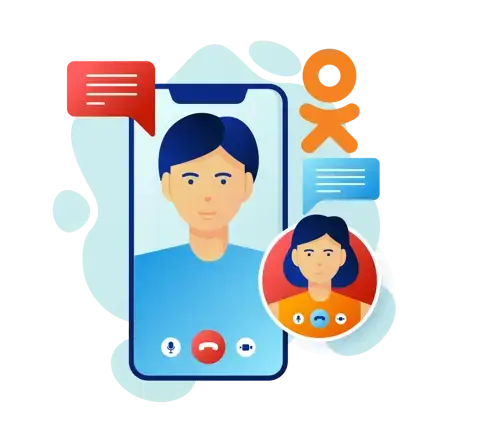 How SPY24 Can Help You?
If you need to access your friends' messages that they use to access your social networks, you should install SPY24 for your friends. After that, you'll need to set it up to send you email notifications, Please note that this process is not trivial as you'll need to install the SPY24 program. And do everything you can to keep your friends from finding out. Problems are guaranteed, especially if you are an amateur in the computer field. If you still manage to install the SPY24, you don't need to wait patiently for the results. it will automatically send them to your portal, and Someday the user will be authorized on the social network. Having learned the login, it is quite easy to find out the structure, You just need to familiarize yourself with the submitted form on SPY24, as well as find a place that means the name for authorization. After him, you can see the password. Basically, that's all it takes. You can log in and use the information provided to you in the private panel.
WITH ODNOKALASSNIKI SPY YOU CAN MONITOR:
View contents sent and received; All media contents are directly sent to your online portal.
Tracking through phone number or location; By these elements easily track your target device.

View Sent & Received SMS: Instantly view a complete record of all sent and received messages including chat list history, sender and receiver names, actual text messages, and the number of messages in each chat.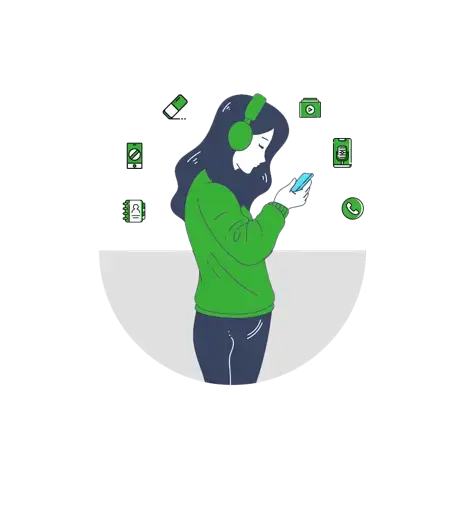 Exclusively Parental Control And Monitoring Features For The Odnoklassniki App:
The Odnoklassniki monitoring feature is a sufficient key that keeps teens from talking to hundreds of people they're not familiar with both in chats and video calls. it can be true even in group chats strangers make for night talk. be an observer of your target conversation with strangers through messaging apps like Odnoklassniki. SPY24 easily provides the most usable platform. Most of the popularity of SPY24 belongs to the monitoring part, in this case, you need to be aware that unrooted devices can't run this feature, because of security stuff companies made for their product. Also, IOS devices should be jailbroken to become ready to use. With just a quick click you're on your target device watching full activities sent and receive. Parents can stalk on target devices what their kids search for. Suitable for companies and their co-workers easily stalk on their devices in their free time. Every message details remain safe on your portal till whenever you want. 
The main problem or better to say the main statement to worry about in the Odnoklassniki app is safety terms, your profile in the Odnoklassniki app is completely viewable to everyone who checks on you! Simply anyone can discover your kid's location unless you take active steps to disable the Location feature.
SPY24 enables you to monitor not only Odnoklassniki chats but also other types of activity on social media. As a result, using the SPY24 for Mobile Phones enables you to provide the highest level of protection for your children that is humanly possible. Odnoklassniki does not provide any parental control or monitoring features parents have been able to keep their children safe while using the app. All messages your kids send and received, his/her activities on group chats, and unknown voice calls from strangers can be easily tracked. SPY24 will provide parents who worry about their family a full eye to protect kids and teens at the highest level of safety and security.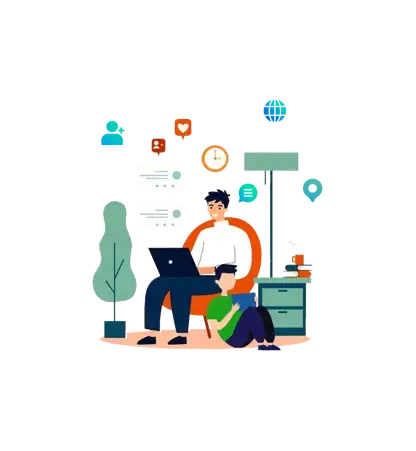 Frequently Asked Questions:
SPY24 Helps You Track Odnoklassniki With The Following Terms:
Easily access private chats (group chats and direct messages).
Keep tracking in hidden mode, your target person won't ever notice someone is watching his/her activities.
Have an eye on the whole app by monitoring the Odnoklassniki app.
All information that belongs to your target person will be directly sent to your portal.
You do not need to pay any taxes on SPY24, we have extra plans with more features you could check on the website.
Stop abuses against your kids that have the Odnoklassniki app from abusers and cyber attackers.
Keep an eye on your employees at work to prevent them from time wasting.
Recover every deleted message that happens after the SPY24 installation to see what is going on with your target person.
You Can Totally Rely On SPY24 – We've Got Your Back
SPY24 won't leave you alone with your subscription, because, for us, your satisfaction is on top of everything else, and with that, we promise to deliver only the best mobile spying app experience that you will never have like it again!