Spy On QQ Messages With Our QQ Spy App
Need to monitor your child's or employee's online activities? There are many apps out there now that can do this, and QQ Spy is one of the best. The app is easy to use and highly reliable, making it an excellent choice for those looking to track their loved ones' online activities. Read on to learn more about QQ Spy and how it can help you predict what's going on online.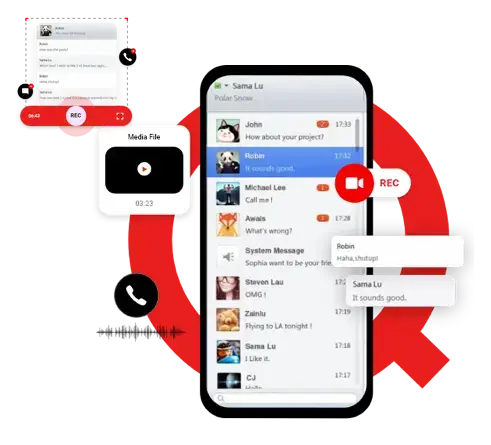 How To Monitor QQ Messages On Android & IOS Via SPY24?
Watch a tutorial to learn how SPY24 not just monitors QQ Messages chats and group chats but also all shared photos on the target device.
Click our "All Features" button to check our all the features:
QQ Chat Tracker
SPY24 provides a high-level platform for users to have a comfortable user interface, QQ messenger app is used to track and spy on in any term. QQ is a popular messaging app that allows you to communicate and share information with your friends. If you are worried about your children's activity on the internet exclusively using QQ too much or your employees spending their time chatting on QQ, SPY24 is the QQ spy software that you can trust. With SPY24 Mobile Spy, you can monitor all calls and QQ chats from anywhere you thought, whenever you want you are able to track your specific person.
Features That QQ Allows You To Use
QQ Messy Spy App allows you to read all text messages, chats (both sent and received, even in group chats), voice calls, and contact lists. Users can use QQ instant messenger to access the target device and track the secret words and conversations. QQ Messenger monitoring solution also detects sent and received photos, videos, short audio videos, and even short audio clips that you can send. You are able to check QQ Messenger with the SPY24 app, if you are curious to know how you can monitor the messages on different phones at the same time, use the SPY24 screensaver, and you can monitor QQ messages, chats, communications, and anything you thought. You can do this by unlocking the QQ Messenger lock screen on another device. SPY24 hel[s you to fully track any app.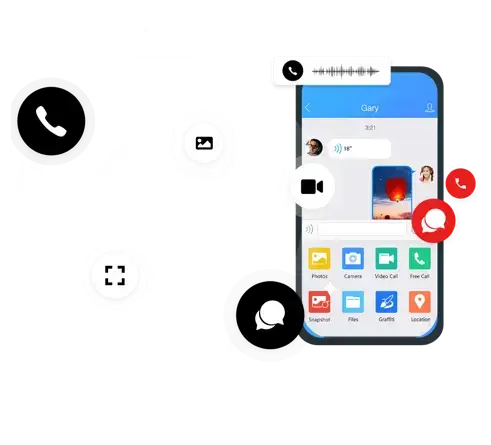 SPY24 QQ Tracker Features:
Serving more than 90% of mobile Internet users
Multi-person video and file transmission between multiple ends, continuous innovation to meet the needs of communication
Committed to creating a joyous communication, entertainment, and life experience
Safety starts with understanding how developers collect and share your data. Data privacy and security practices may vary based on your use, region, and age. The developer provided this information and may update it over time.
Date and time detail can be seen on all incoming and outgoing QQ messenger chats, you will be able to view the contents and information of all your contacts.
View all media, stickers, video clips, voice messages, etc. All the required information can be obtained directly from the SPY24 web portal to send you in your online dashboard in the SPY24 panel. This SPY24 feature lets you spy on QQ messages by recording keystrokes, taking screenshots, and recording text, messages, voice mails, and photos. It not only lets you spy on all of the QQ activities listed above, but it also gives you full control over other activities on the monitored iPhone and Android devices, such as SMS, call history, call recordings, photos, website history, locations, and chat conversations exclusively made for QQ messenger app.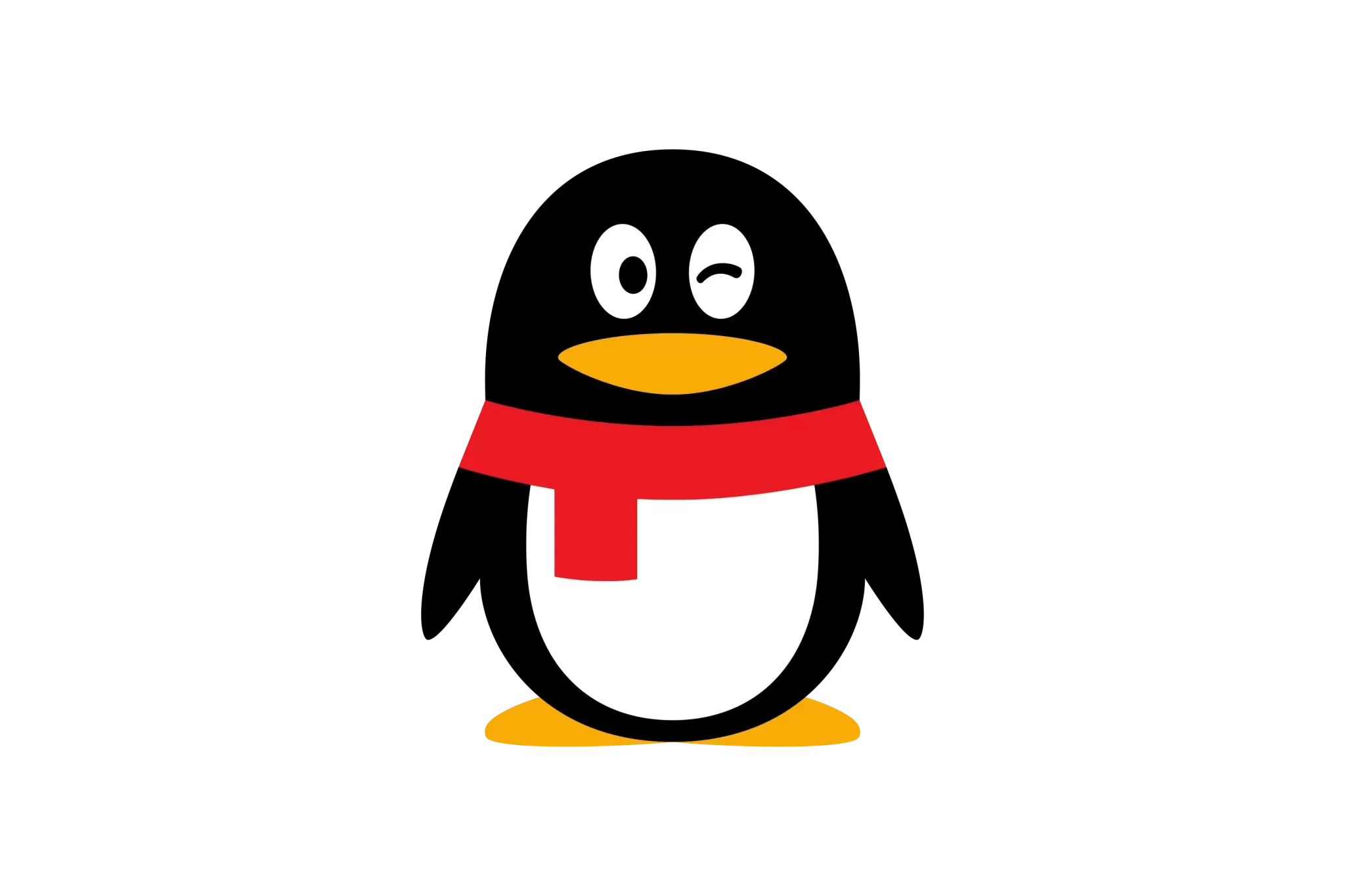 Frequently Asked Questions:
Why Do You Need The SPY24 QQ Tracking Feature?
It is popular among youth; over 563.8 million active users have this messenger and it is one of the biggest instant messaging platforms on the whole internet. All these tools make it an ideal messenger for both children and employees. Also, teenagers love to change their platform to enjoy any kind of UI. so QQ is one of the specific ones.
Parental usage; advantages for parents Although QQ has been around for more than a decade, it remains a popular messaging app, especially for young people in west Asia. With its iconic penguin logo, the app positions itself as a youth-friendly platform with support for digital content such as games, anime, music, live streaming, and more. Abusers keep stalking on this platform to abuse or cyber bullies kids and teens. So you need to be aware.
Personal usage; maybe your partner uses QQ messenger and you are curious about what did he/she doing. SPY24 will protect your safety policy and let you have an eye on your target person.
Remotely View On QQ
The remote feature maintains a high-level programming option that SPY24 users are allowed to use on any target device. By just installing the SPY24 app and the QQ messenger feature spy, easily track anything in hidden mode
You Can Totally Rely On SPY24 – We've Got Your Back
SPY24 won't leave you alone with your subscription, because, for us, your satisfaction is on top of everything else, and with that, we promise to deliver only the best mobile spying app experience that you will never have like it again!