Tinder Spy App – Monitor Tinder Activity On Android And IPhone
Dating apps have become so popular among teenagers these days, they just share their interests with no extra detail, and anyone who liked their shared content will be communicated with each other. Tinder is one of the pioneers of dating apps used by youths around the world, Tinder is an online dating and geosocial networking application. In Tinder, users "swipe right" to like or "swipe left" to dislike other users' profiles, which include their photos, a short bio, and a list of their interests. If you're a user of this platform or you're curious how to spy on someone on tinder follow more below. There are many perverts on this platform, and you should be very careful about who you follow or who follows you. There are many who abuse you with fake profiles or pretend to be someone else to get close to you to abuse you. Since a high percentage of the users of this program are teenagers, they have the potential to be deceived very easily and as a result, suffer from depression, frustration, or the feeling of being rejected by their family and friends.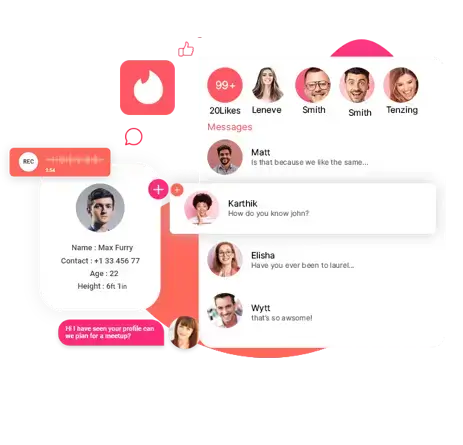 How To Monitor Tinder Via SPY24?
Watch a tutorial to learn how you can monitor Tinder via SPY24.
Track Everything! Have An Eye On Matches And Interactions
The Tinder Spy feature of SPY24 allows you to monitor your kid's Tinder activity.
Why You Should Choose SPY24?
SPY24 stands with you on any security terms, there are many spying system services out there that you may never hear about but they follow users for abusing and making money. SPY24s servers handle all the receiving data safely and securely, whenever you decide to stop spying on someone you are able to stop your activity, more importantly, SPY24 runs into hidden mode on the target device so he/she never noticed what's going on. We have both free and premium plans for our users by the way you use our services and features you can choose what plan you want to get.
Tracking Teens' Blind Dates On Tinder
What is a blind date? A blind date is when two people meet for the first time somewhere in public, usually at a pre-arranged time and place, with no one else there to introduce them. The idea is that they will decide if they want to go on another date or not after getting together once. The new blind date feature on Tinder is a fun way to connect with other users without ever seeing their pictures. If you're looking for a low-pressure way to chat and meet new people, this could be the feature for you. Just make sure you're on the app during prime time so you don't miss out. All the teens using Tinder have tried one time this part of the app. As a parent, a friend, or a customer you may be curious about your target person's activity, so it is remarkable to track them in hidden mode.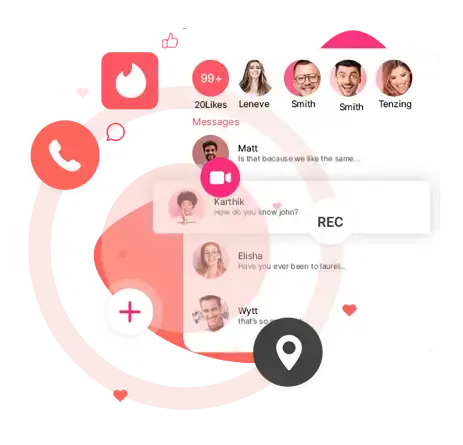 Tinder Monitoring Feature On SPY24 In Detail
Before anything you need to know SPY24 needs to access some parts of your device and this needed item only being available with rooting! Based on your target device you should set different Changes, android devices should be routed to run the SPY24 tracking feature, and IOS devices should be jail-broken to use the tracking feature. The next step is to install the Tinder and SPY24 apps on the target device to link them to each other and finally, you are able to track them.
Tinder dating apps can seriously become unhealthy for some generations, young kids they're so amazed by the internet, they may be surfing the web all day without any purpose, so they will face too much content on the internet. Tinder shows all the profile pictures for purpose of dating, monitoring the progress of your kid's activity can save him/her from abuse or any stranger coming nearby.
Checks on your kid's smartphone in hidden mode, and select which message category you like to view, also all the messages both sent and received in private or group chats can be tracked.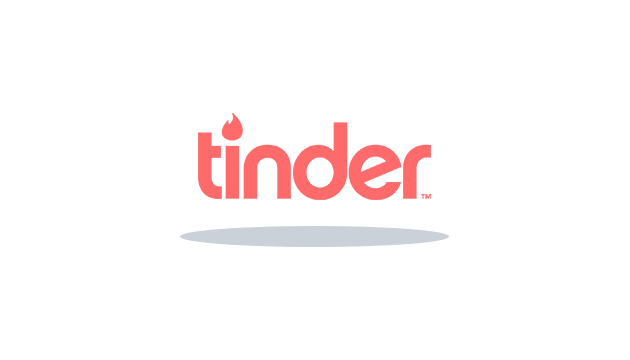 Frequently Asked Questions:
What Is The Point Of Monitoring A Dating App Like Tinder?
Firstly first most remarkable item that you can mention by tracking and monitoring is parental usage, parents cant observe their kid's activities on their smartphone, so SPY24 provides a safe platform exclusively for the Tinder app to easily have an eye on your target person whom they follow whom they text and any kind of activity that is possibly used in a social app like Tinder.
Monitoring allows results, processes, and experiences to be documented and used as a basis to steer decision-making and learning processes. Monitoring is checking progress against plans. The data acquired through monitoring is used for evaluation.
Monitoring is the regular observation and recording of activities taking place in a project or program. It is a process of routinely gathering information on all aspects of the project. To monitor is to check on how project activities are progressing.
You Can Totally Rely On SPY24 – We've Got Your Back
SPY24 won't leave you alone with your subscription, because, for us, your satisfaction is on top of everything else, and with that, we promise to deliver only the best mobile spying app experience that you will never have like it again!
Tinder is an online dating app that is a location-based application designed for easy communication for people who wish to chat, meet, flirt, or get involved romantically. It is specially designed for Smartphone users and got launched in the year 2012. Tinder which is a location-based app filters various matches as per the location of the user. The active user is free to choose the desired distance they wish to concentrate on. Moreover, the Tinder filter matches by gender as well as age. It is best known for its swiping feature. If any of the users find any of the potential matches, he/she can swipe right. On the other hand, if the user does not wish to see such matches, he/she can simply swipe to the left. It is similar to the "no string sex/hookup" app for thousands of college campuses. Since the release of this dating app, approximately a billion swipes have been made every day. The active users check their accounts more than 10 times and the time spends on them every day has reached around 90 minutes.
Did you know that 42% of Tinder users aren't even single but already in a relationship? According to research, 30% are married and 12% are in a relationship and many of them are men. The last thing is not surprising as men outnumber women on Tinder. The same research shows that 38% of the users are 16-24 years old, 45% of the users are 25-34 years old, 13% of users are 35-44 years old and the rest are 4% older. Based on these statistics is it safe to say that the young generations that are using Tinder are mostly cheaters? Now, let's be honest, why would someone even would have such an app being in a relationship, right? And who looks to be cheated, even on Tinder, right? We have the best Tinder spy solution for you on the market!
Tinder Chats Tracking
Can You Really Monitor Tinder App With SPY24 Phone Monitoring App
There are lots of users who ask how to spy on this popular dating app; literally, there could be more than a single answer to this particular question. However, there are certain things that need to be taken into consideration if you really wish to track Tinder using a Phone tracking app. You might have searched how to track Tinder many times and just get to find a few websites that spend huge time promoting their services. It is a brutal fact that downright, advertisements and ineffective or unnecessary promotions don't work. The following guide is especially for those who need to make the right choice between false and true service.
It is suggested to try SPY24 Phone Monitoring App if you aren't familiar with any of the cell Phone Tracker applications. Phone Tracker app fulfills all the compatible requirements before you swim into it and start installing the app. It contains lots of useful features and tools that make tracking more convenient and simpler. So, let us stop discussing this lengthy guide and get back to the main idea of this article.
SPY24 Mobile Tracking App For Secret Tinder Tracking
This tracking application offers numerous features related to Tinder monitoring compared to any other application available in the market. The app not only captures and records the conversations & matches but also displays all the information related to the profile such as gender preference, age range preference, and location. The dashboard of the app is really very easy to use as it is capable of tracking useful information from the profile. The app is compatible with Android devices.
The PROs of using SPY24 Phone Monitoring App as a Tinder spy:
1. See if the Tinder app is even installed on the target device.
2. See when it was installed and/or uninstalled on the target device.
3. Read ALL the incoming and outgoing Tinder messages.
4. Check the time of the messages sent/received on the Tinder app.
5. See All the Tinder notifications.
6. Block the Tinder app option.