SPY24 Exclusive Zalo Tracker; A Short Introduction
Zalo is a messaging application that provides a fast, stable, convenient, and private connection for users anytime, anywhere. Fast and stable. Messages, calls, images, and files are promptly and stably delivered in any conditions and context. Simple and convenient. By using this messenger software, you can communicate with your friends both in the form of text and in the form of voice messages with great quality and for free! On the other hand, it is also possible to create a personal profile.
SPY24 access you to track almost anything in the Zalo platform.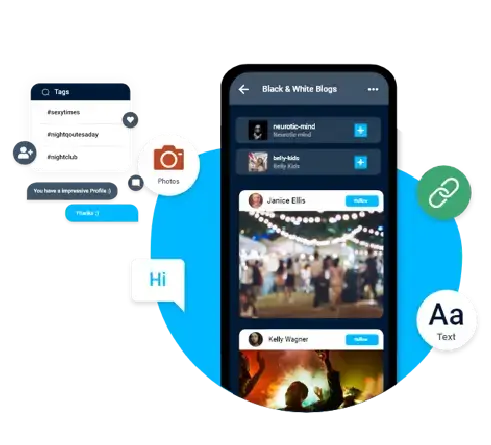 How To Monitor Zalo On Android & IPhone Via SPY24?
Watch a tutorial to learn how SPY24 not just monitors Zalo chats and group chats but also all shared photos on the target device.
How Can SPY24 Help You With Zalo Tracking?
SPY24 stands by your side to give you an enjoyable experience of tracking and spying.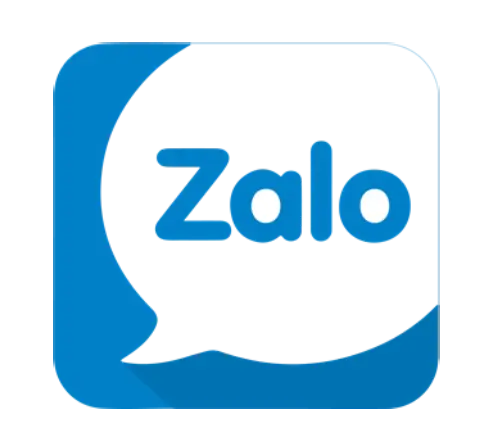 Is Zalo Free To Track?
For using Zalo Enterprise for personal use, you're able to buy an auto-renewable subscription from within the app. The Zalo Enterprise auto-renewable subscription provides access to use the app for enhanced secure communication for 6 months with a 1-year free trial. SPY24 confirms this type of app for spying in order to parental use or personal use. Zalo is your private social network for active, real conversations. It's free, Zalo is always on so you're always connected. And because messages on Zalo are delivered and read within seconds it's the closest thing to a live conversation. SPY24 is here with you to connect you to the targeted person you choose to track almost anything in the Zalo messenger app.
What You Can Do With The Zalo Messenger Tracking Feature
The most important thing to note is that even though Zalo Messenger can run in hidden mode (users can hide chats and lock them with passwords), you can still use SPY24 to get around these security features and read all messages on the popular instant messaging service. Items that you'll be able to use in the Zalo messenger spy app:
View all photos, videos, profile pictures, and contact names.
See what you've said on Zalo Messenger.
The track is hidden in Zalo group chats.
Access all details of a Zalo voice call. (time & date)
Bypassing the Zalo Messenger hidden mode.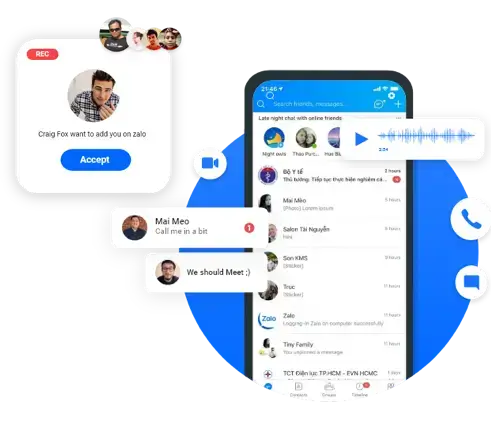 Monitoring Feature Created For Zalo Messenger
Zalo messaging service is free and safer than other similar platforms, if someone uses this app, they might be more likely to be hiding something, which should worry parents and employers alike. Spying Zalo Messenger features will be available on Android devices that have been "rooted" and on iOS devices that have been "jail-broken" and have an active Zalo Messenger account set up. Photos, videos, and stickers that have been shared can be tracked in the easiest way. Read text messages both sent & received, Listen to group talks & conversations are stuff you'll be freely able to use in SPY24. Zalo monitoring feature is a sufficient key that keeps teens from talking to hundreds of people they're not familiar with both in chats and video calls. it can be true even in group chats strangers make for night talk. be an observer of your target conversation with strangers through messaging apps like Zalo. SPY24 easily provides the most usable platform. Most of the popularity of SPY24 belongs to the monitoring part, in this case, you need to be aware that unrooted devices can't run this feature, because of security stuff companies made for their product. Also, iOS devices should be jailbroken to become ready to use. With just a quick click you're on your target device watching full activities sent and receive. Parents can stalk on target devices what their kids search for. Suitable for companies and their co-workers easily stalk on their devices in their free time. Every message details remain safe on your portal till whenever you want.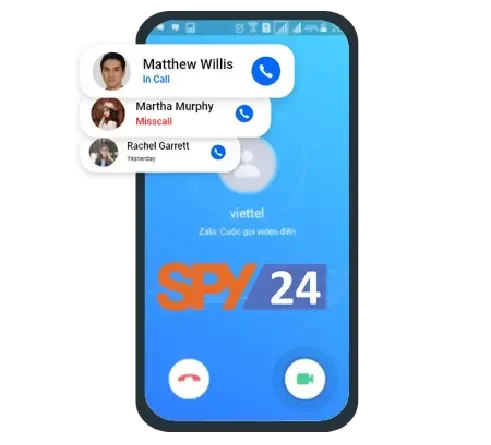 Frequently Asked Questions:
Advantages Of Zalo Tracking (Especially For Parents & Employees)
SPY24 Zalo messenger spy app allows users to spy on conversations completely unlimited. The benefits of this feature include many items that help you from misinformation or abuses against your kids
These advantages are:
Parental use; your kid's safety on the internet is not guaranteed enough to let him/her surf anything on the web. Also, Zalo social app is a comfortable platform for abusers to search and stick in anyone they can abuse. With this monitoring track feature on SPY24, you will be safely spying on your kids to avoid trouble. Cyberbullying; Online bullying is a huge concern for parents in the modern age. Having technology as useful as the Zalo Messenger spy app feature can be vital for ensuring your children are safe.
Run in hidden mode; with this smart feature, you will completely stay anonymous from your targeted person without even noticing them. Benefits for employees; in free hours in offices, you may be curious about your co-worker's activities, what did they do? Who did they talk to? When are they going to leave? or it will be this question: are they cheating at work? Collaborating with other companies? All these may happen to your head in a second. Well, SPY24 is here to help you find the answer. And remember! All data we collected from our users will remain safe and just by your permission, all the data will be gone.
You Can Totally Rely On SPY24 – We've Got Your Back
SPY24 won't leave you alone with your subscription, because, for us, your satisfaction is on top of everything else, and with that, we promise to deliver only the best mobile spying app experience that you will never have like it again!