Facebook Messenger Spy App – Spy On Facebook Chats
SPY24'S Facebook Tracking Feature:
Facebook. Yet one of the biggest social media after almost 20 years and its number of users is growing to the top. This application gives you the ability to put pictures and videos online for everyone to see; you can use it to talk to people online; people you couldn't meet and talk to otherwise. And while there are good people there, they can't get Facebook immune to bad people. So, there will be people like cyberbullies, hackers, data thieves, blackmailers, and many other people. So, in order for us to be safe from all those kinds of people, or to protect our beloved ones from them, we are offered this amazing feature from SPY24 that helps us in this matter.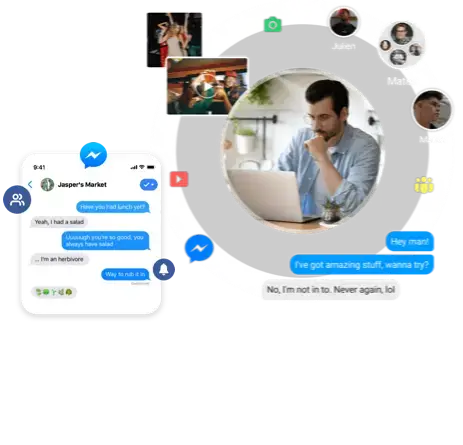 How to Monitor Facebook Messenger chats via SPY24?
Watch the video and find out how you can monitor Facebook Messenger chats in just under 2 minutes.
SPY24'S Facebook Tracking Feature Capabilities
Track the activity of any smartphone from any of your devices. Support the latest Android 13 and iOS 16.Facebook: Check All Messages On Facebook And Facebook Messenger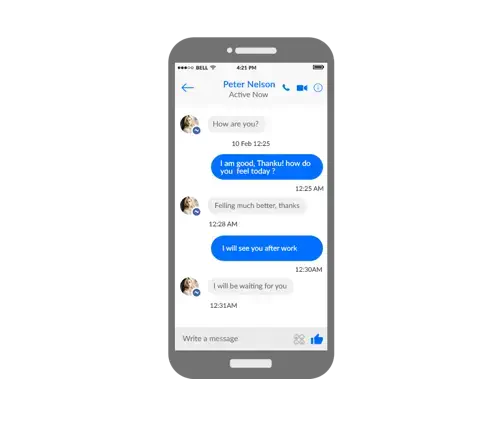 Monitor Facebook Messages:
One of the good things about Facebook is that you can either post comments under the posts people share, or you can send text messages in direct messages on Facebook. And on the other hand, cyberbullies can comment rude and hurtful things under your posts and send you hurtful texts in direct messages on Facebook. The same goes for other groups of people we mentioned. So, in order to protect ourselves and our loved ones from something like this happening to us, we can use the SPY24 application. With this feature of SPY24, we can view, check and get a report of all the texts sent or received. You will be alerted whenever there is a new text or comment.
Track FB Chat With A Spy App For Facebook Messenger
With SPY24's Facebook tracking feature, you will be able to view, check, and download a report or a record of every file type that is sent, received, or visited by the targeted device's linked Facebook account. You will be able to download videos and pictures sent or received by the targeted device's account and you can have a list of who the targeted person is talking to, how long have they been talking to each other, and the detail of every message they send. You will be notified if they have received or sent a new message, or visited or shared a new post with their detail attached.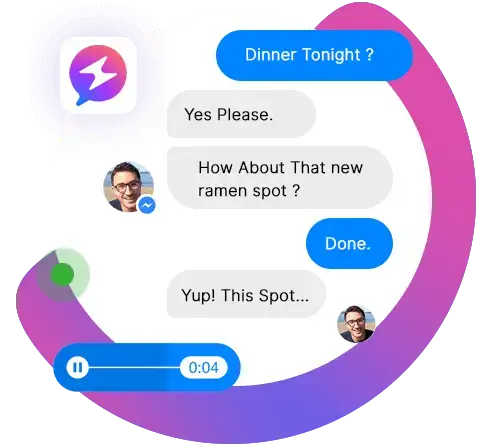 SPY24'S Facebook Messenger Tracking Feature:
Facebook Messenger is an application that is needed for Facebook to let you interact with your contacts or the people on Facebook that you want to interact with. SPY24 has this feature that lets you check on the targeted person's Facebook Messenger texts. You will be able to see who they talk to, what they talk about, how long have they been talking to each other, and when the conversation started. You can get a report of all these next to the timestamps of the texts sent and received in each conversation as a document. You will also get alerted whenever there is a new conversation or a new message.
SPY24'S Facebook Tracking Feature Capabilities
What this amazing feature gives you is the ability to check and view the texts, and posts shared whether as a video or as a picture; and you will be able to download a report of the comments or texts, or a record of the videos or pictures shared as posts. You will be notified of the things happening on Facebook that are related to your targeted person's Facebook account.
SPY24'S Facebook Tracking Feature On Android Or IOS
Android:
This application's features work properly on Android versions from the 4.0 Gingerbread version to the latest one and it's always getting updated.
IOS:
For SPY24's this feature to work on IOS devices, you need to jailbreak them first, Otherwise, this feature won't work.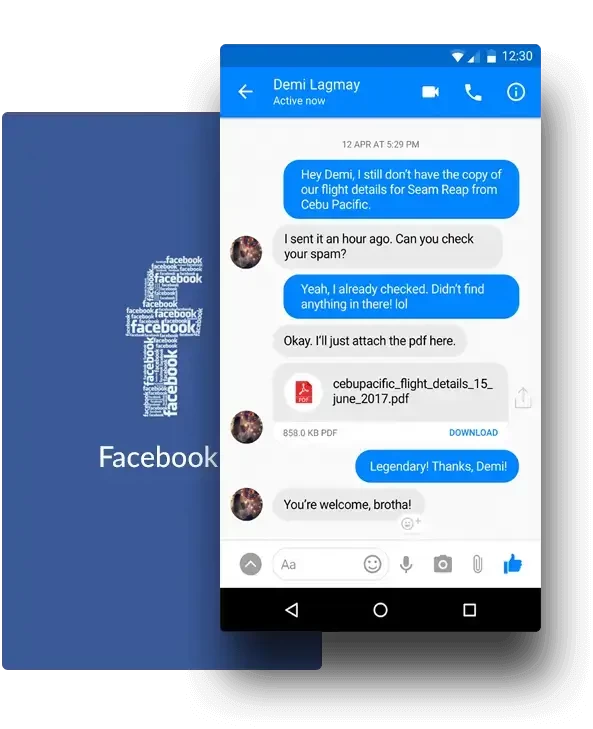 Frequently Asked Questions:
HOW IS FACEBOOK TRACKING ACHIEVED?
With our Facebook spying application – Facebook tracker, you will conduct Facebook messenger tracking of conversations and file exchange on mobile devices belonging to your kids or workers. Let us know what worries you and we will provide you with a Facebook spying application that will solve your problems. With this Facebook spying software, you can:
Go over or peruse all Facebook messenger conversations and take note of all the data including the day and timing
Gain an access to all Facebook messenger contact information with our Facebook tracker
Take over Facebook messenger's past recordings with the day and timing of all the happenings
Monitor all the documents exchanged via Facebook messenger
Glimpse the information on your PC without an internet connection by just hitting on the download and the data is changed into a worksheet which can be stored
Why SPY24™ Is The Best Monitoring App
Protect your children:
Check where your kids are, who they are in contact with, and what they're doing online. SPY24™ allows you to keep an eye on your kids without the need to be close to them. Monitor your children and keep them safe from online threats, such as cyberbullies and inappropriate content.
Protect your business:
Ensure that your employees are working hard and productive, not just killing time or misusing valuable assets. You can supervise everything that happens on your company devices with SPY24™ so that you can keep tabs on your employees and take timely actions when needed.
Works on all devices:
Enjoy a powerful but simple monitoring solution. We've designed our spy app for Android to run flawlessly on all popular devices from Samsung to Huawei, Sony, Xiaomi, and even the iPhone. With a single license, you can use or switch it on any device as many times as you wish.
You Can Totally Rely On SPY24 – We've Got Your Back
SPY24 won't leave you alone with your subscription, because, for us, your satisfaction is on top of everything else, and with that, we promise to deliver only the best mobile spying app experience that you will never have like it again!
Facebook Messenger

 Tracking
Spying on your child may be the only thing left to do in many unsafe virtual environments. As many teenagers and adults use Facebook, you can never be too sure when it comes to a child's safety. With so many Facebook hacks that have been reported so far, Facebook Monitoring could be your solution. SPY24 App shows you what your child is up to, who they are talking to, and all of their Facebook activities. Crimes linked to Facebook are rampant. Even though users must confirm that they are 13 or older to sign up for the website, 7.5 million young children lie about their age and log in anyway. Facebook Monitoring is the best way to go and it's important to monitor Facebook messages for your child as it will update you on what they are up to. Spying on Facebook without the phone owner's consent is illegal. This is not a Facebook hack.
FACEBOOK MESSENGER MONITORING:
Nowadays, social networks have grown into a major platform for online communication. If you want to be informed about conversations that take place on Facebook, then the SPY24 phone monitoring app is your solution.
With this feature you will be able to:
• Read all target user's text messages, both sent and received;
• Track all communication data from your User Dashboard.
Why Is This Feature Useful?
Our Facebook messenger tracking app is a must for every parent who wants to take care of his or her kids. The global web has already turned into a huge marketplace featuring billions of users from across the globe.
Although they include people from different continents, countries and cities, steel have a chance to create online communities and keep in touch with its members in spite of their location. Social networks have broken the boundaries. They come as an efficient communication tool without any limits. We have some great examples of award-winning social platforms such as Facebook.
Millions of users opt for the service in order to keep in touch with the latest news related to their hobbies and interests, share content, view photos and communicate with each other. The content can be absolutely harmless as well as contain a huge threat. For this reason, you need an application tool to spy on Facebook messages with ease. You may find your kids, employees or husband among millions of Facebook users. If you are interested in whom they are talking to online and how they act, you can easily spy on Facebook messenger using our application.
Facebook Monitoring For Different Needs
We introduce a versatile Facebook spy for different needs. Whether you download our Facebook spy app for business needs to enable a high level of productivity or simply want to keep your children away from dangerous and harmful content, SPY24 is the best bet to choose from.
Facebook monitoring chat messenger will deliver all information on every message sent and received. You will be able to monitor every discussion as well as content shared within the messenger. Our Facebook spy application is a better alternative to other products available on the market. In a world that has gone mobile, you will need a reliable helper. Both kids and adults now have full access to tons of information online. You can now track their online activities and filter the content they share or discuss.
What Can You Do With The Help Of Facebook Monitoring Tool?
Our service comes up with a list of features that include:
1. Monitor all Facebook messages, both incoming and outgoing.
2. Find out the names of the people with whom they were chatting.
3. See the exact date and time of each Facebook message.
4. You can access all Facebook chat messages in your Private Area anytime.
FACEBOOK MESSENGER TRACKING
Facebook is one of the most useful tools globally for exchanging quick information and socializing for teens and employees alike. Its users have grown to slightly over a billion making it one of the best platforms for businesses. However, with a large number of users comes a pitfall. Teens make use of this app by doing what is not allowed like exchanging unwanted images and learning illicit habits like early sex and drug usage. Workers might also end up spending a lot of productive hours on the social network hence putting your company at a loss. This calls for close monitoring of the activities of these two groups on the social network.