Parenting Tips
Halloween Safety: Keep Your Kids Safe This Spooky Holiday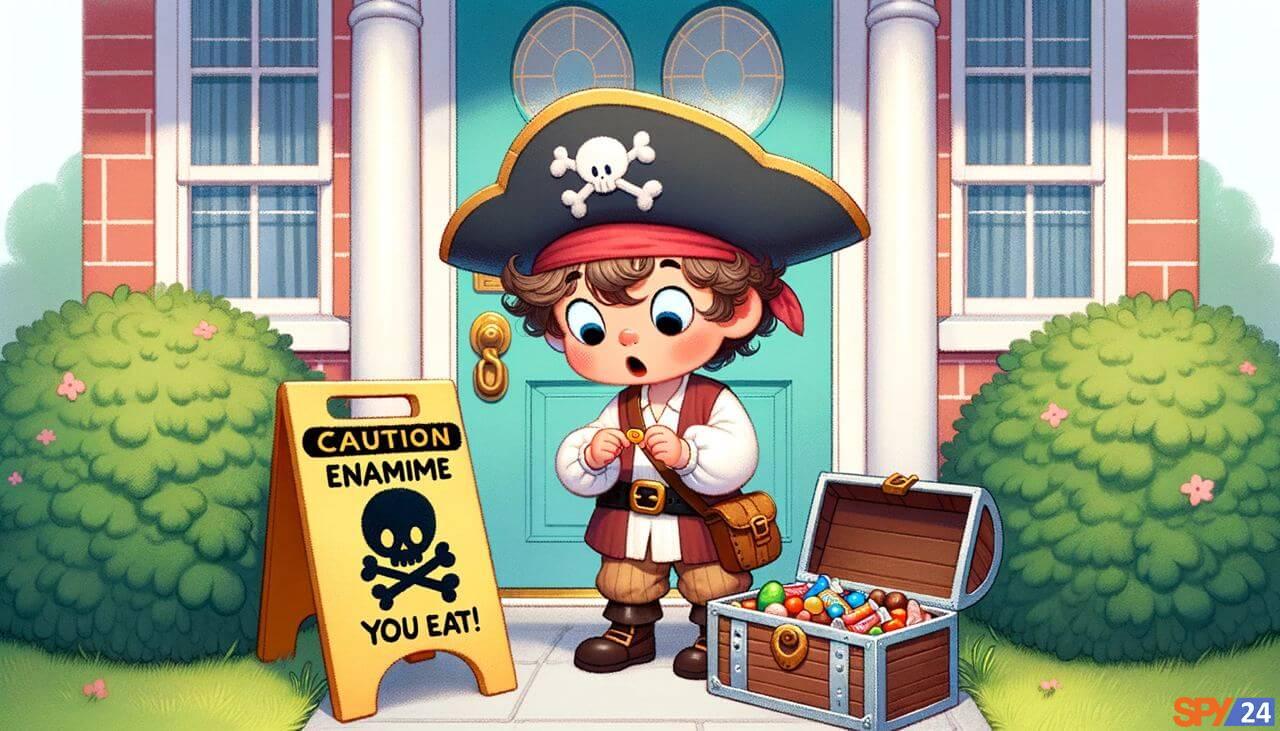 Halloween, the spookiest time of the year, is a thrilling experience for kids and adults alike. It's a time to get creative with costumes, binge-watch horror movies, engage in thrilling games, and savor delicious Halloween treats. However, amid all the excitement, there are some lurking safety concerns that we should be aware of. Every year, we sadly hear frightening stories of children facing harm or even tragic accidents while out trick-or-treating for candy.
Therefore, it's absolutely essential to be mindful of Halloween safety tips to ensure the well-being of our loved ones during this eerie season.
The Hidden Dangers of Halloween
While Halloween is a time filled with excitement, it also brings an increased risk of accidents. Startling statistics from the National Safety Council reveal that the chances of pedestrian accidents and fatalities involving cars spike by a whopping 43% on this eerie night.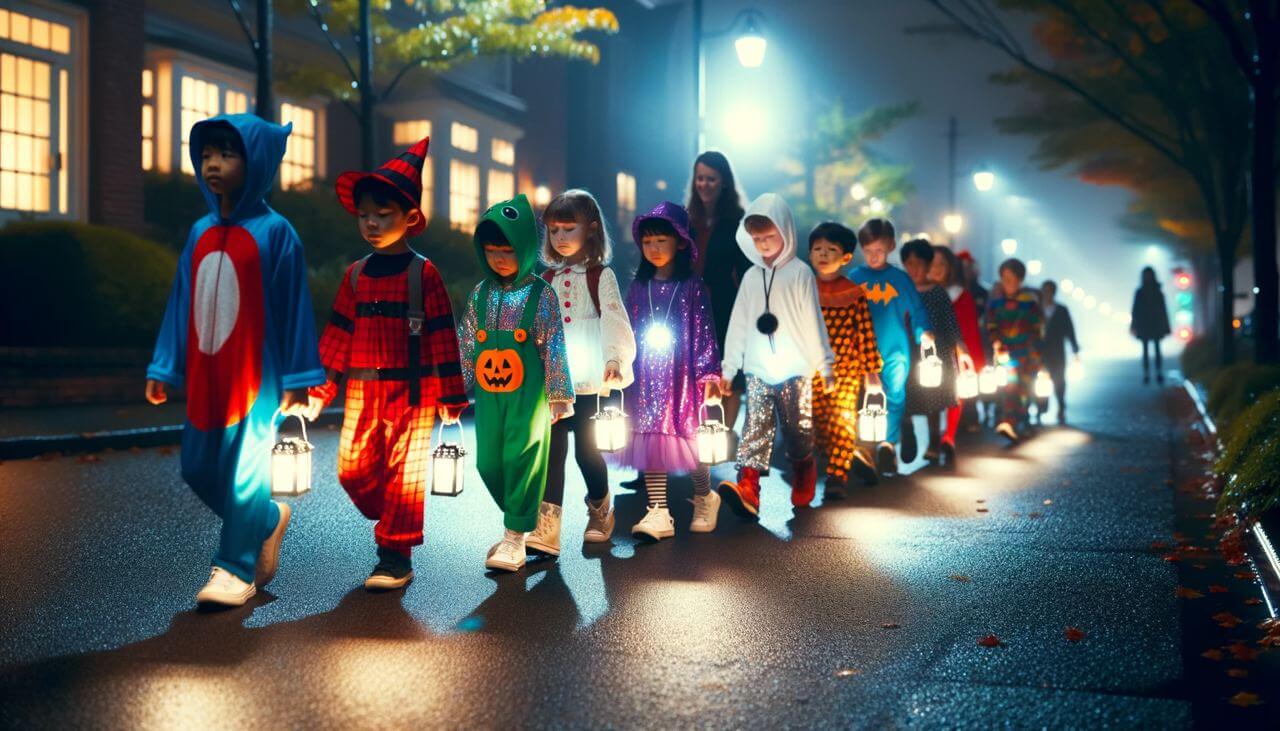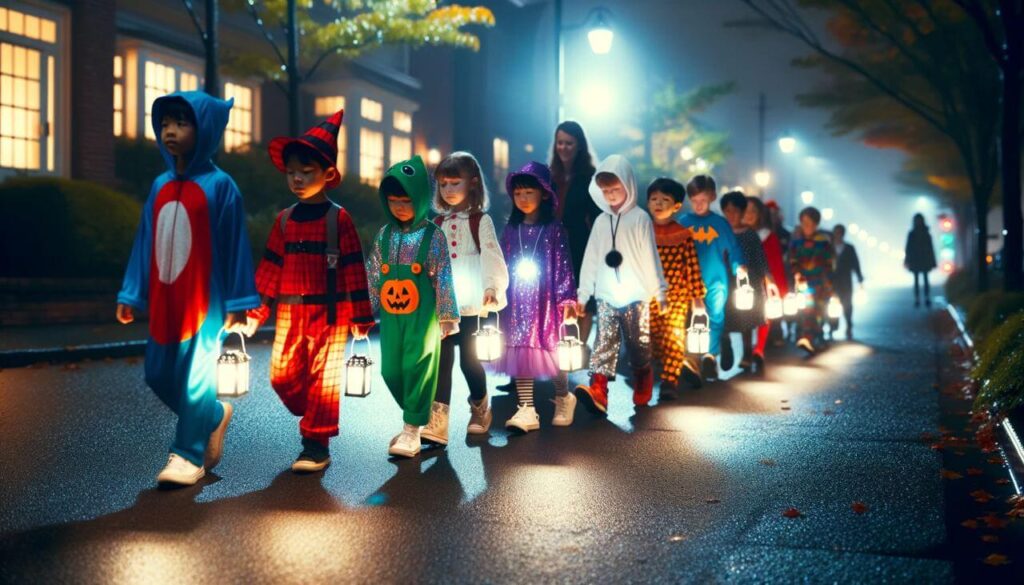 What's more concerning is that a significant 70% of parents do not accompany their children while they go trick-or-treating, exposing them to the risk of getting lost or even abducted. With the added allure of visiting spooky abandoned houses, it's easy for children to forget the essential rules of trick-or-treating and wander away from their parents, putting them in harm's way.
Top Halloween Safety Tips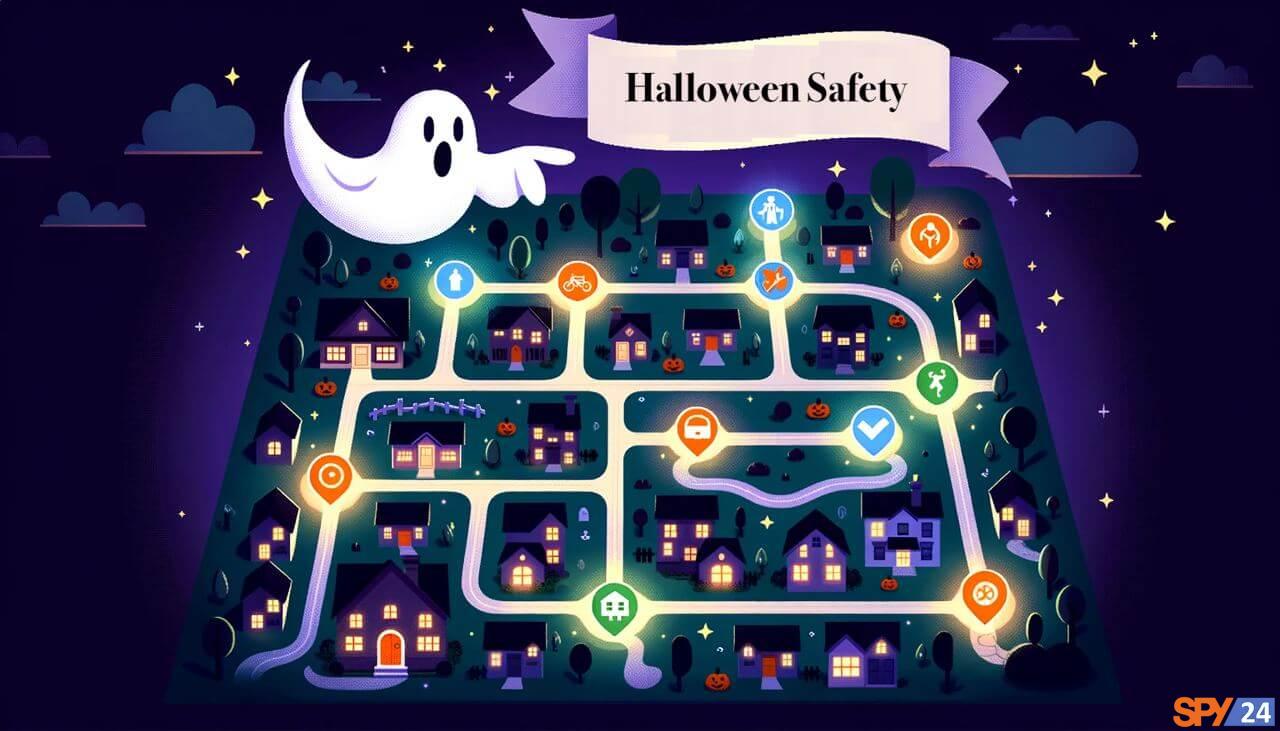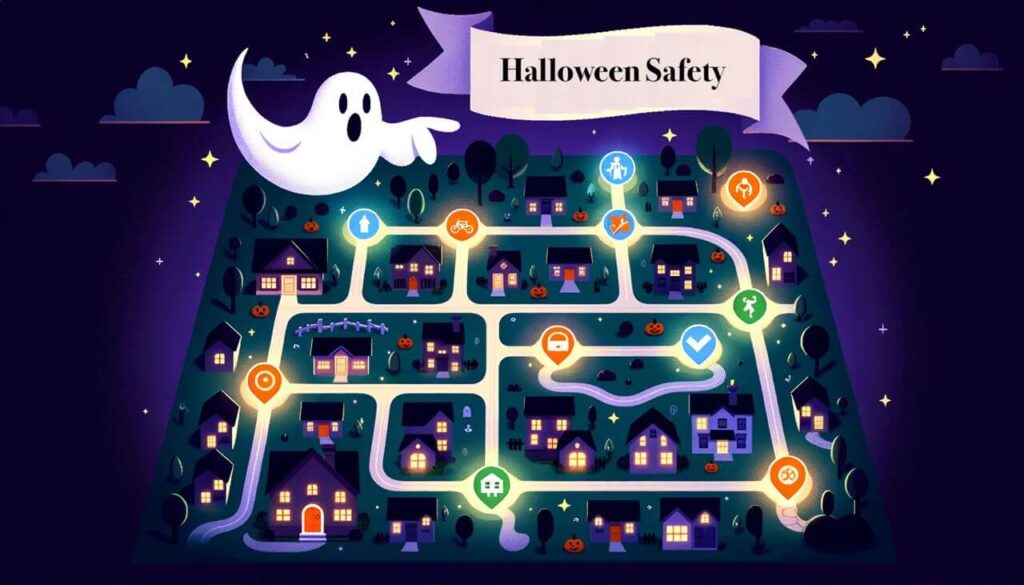 1. Slow Down and Stay Safe When Driving
If you happen to be driving on Halloween night, please remember to slow down and be extra cautious around pedestrians. Keep your headlights on, and exercise extreme caution when driving near crosswalks or pedestrian walkways.
2. Costume Safety
Everyone loves a good scare on Halloween, but not at the expense of a child's safety. Thankfully, there are several things parents and kids can do to ensure a safe Halloween experience.
3. Startling Facts About Halloween Safety
On average, children are more than twice as likely to be hit by a car and killed on Halloween than on any other day of the year.
4. Top Tips for Halloween Safety
Cut out glow sticks or use reflective stickers on costumes and bags, and have children wear bright colors to ensure they are visible to drivers and can be seen by them.
Accompany children under the age of 12 while they go trick-or-treating.
Drive slowly and stay alert! Children are incredibly excited during Halloween and may dash into the street. Turn on your car's headlights earlier in the day to spot children from a greater distance.
Remind kids to cross streets at corners or crosswalks.
When choosing a costume, make sure it fits properly to prevent tripping and falling. Whenever possible, opt for face paint instead of masks, as masks can restrict children's vision.
5. Use a Monitoring App
Consider using a monitoring app like SPY24. These apps allow you to keep track of your children's whereabouts during trick-or-treating. They provide real-time location information and allow you to set safe zones. If your child strays from these zones, you'll receive an alert.
6. Choose Safe Costumes
When selecting costumes for your children, ensure they are safe and won't cause any issues. Choose well-fitting costumes and avoid long or flowing garments that could get caught on objects or people.
7. Use Non-Toxic Makeup
If your children want to apply makeup for their costumes, make sure it's safe and non-toxic for their skin. Avoid makeup containing harmful substances like lead or heavy metals.
8. Host an In-Home Halloween Party
If you're concerned about your children's safety while trick-or-treating or attending parties, why not host an in-home Halloween celebration? It's a fun way to enjoy the holiday while ensuring your children are in a safe and controlled environment.
Final Thoughts
Halloween is all about having fun, but let's not forget to keep our children safe. Follow these Halloween safety tips for parents to have a worry-free night of entertainment: dress in reflective costumes, stay well-lit, and use face paint or safe makeup. And if you're looking to make some changes, why not give SPY24 a try?
Remember, safety comes first. Keep these tips in mind and have an extraordinary and safe Halloween celebration with your friends and family. Enjoy the spooky festivities while ensuring the well-being of your loved ones. Happy Halloween!