SPY24'S Instagram Tracking Feature
Spy On Instagram Messages- Instagram Tracking App Free
Since 2010, One of the most used Applications, if the only one, all around the world is Instagram. People get in and get out. They so lots of stuff there. Posting their pictures, putting videos, putting stories, going live, etc. And nowadays that Instagram is getting updated and getting new features; more people will join this huge worldwide community. But we all know that when there are different people, they might be either good ones or bad ones and we can't separate them from each other in society. So, when there is a well-known social application like Instagram, there surely will be hackers, cyberbullies, data thieves, and anyone who wants some of your data to use against you. Luckily for protecting our beloved people, or to just sometimes monitor and control the time they put on those applications, we think of any way to do so. In these times of need, the SPY24 application with its Instagram tracking feature comes to our aid.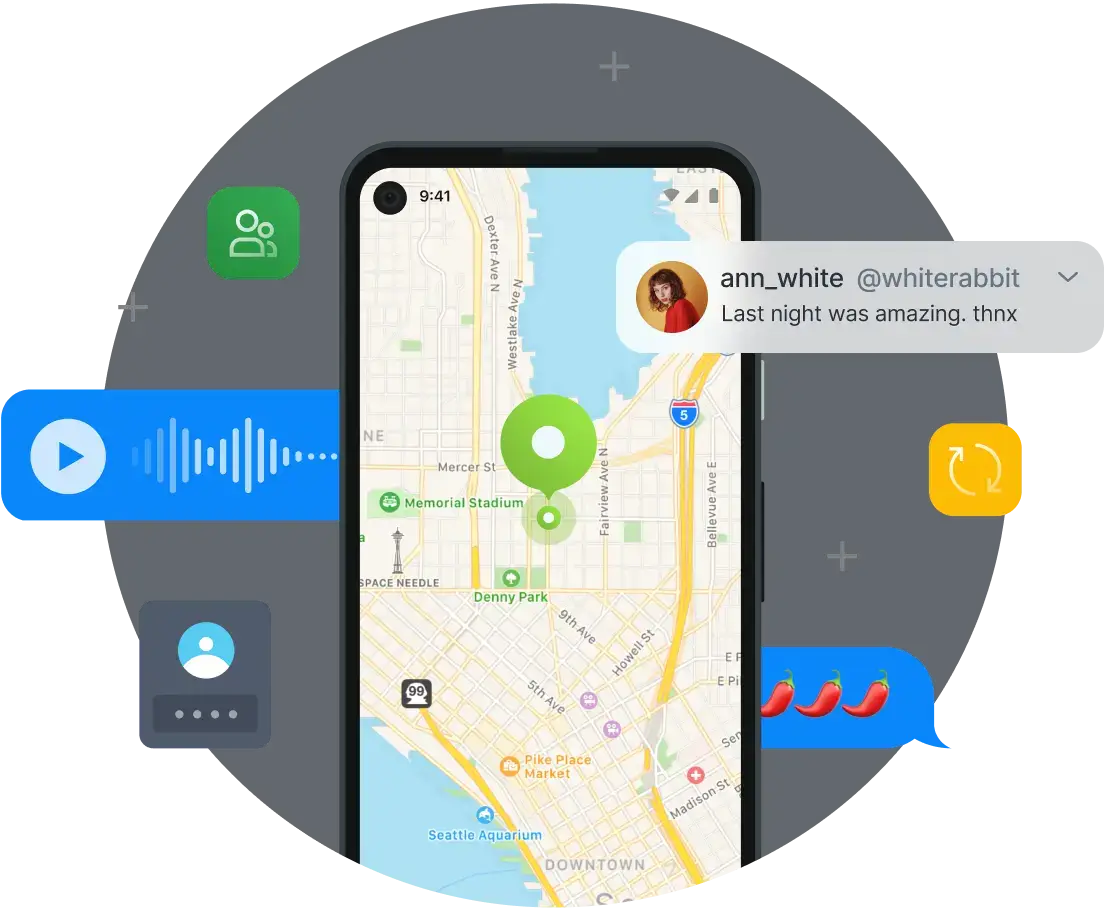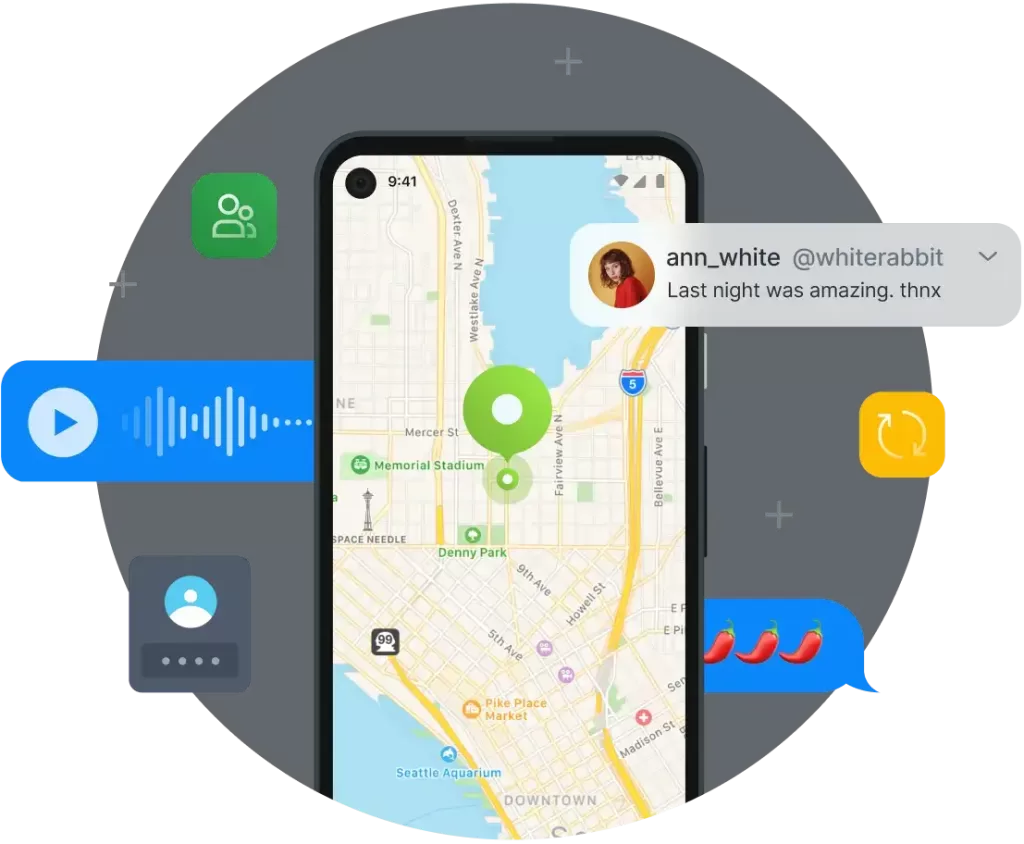 How to Monitor Instagram Via SPY24?
Watch a tutorial to learn how you can monitor Instagram via SPY24.
SPY24'S Instagram Tracking Feature's Powers
Monitor more than just Instagram private messages with our new screen-recording feature. Now, you can even check their Instagram feed or IGTV, too, which periodically takes screenshots for you whenever they are using Instagram on their phone.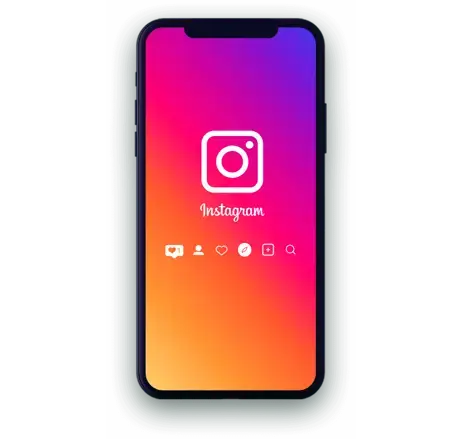 What Is SPY24 Instagram Spy Tool?
With SPY24 Insta Spy, you get access to all the photos from your child's Instagram app installed on their cell phones or tablets. SPY24 Instagram Spy Tool lets you:
Spy on all Instagram photos.
Check the date and time stamp
for every Instagram photo.​
Posts:
No matter if they have already posted their pictures, and videos or archived them or just blocked your access to that particular post. It doesn't matter if it's a post they shared or it's a post shared by others that your targeted person viewed. With SPY24's Instagram Tracking Feature, you can check, view, save, and monitor them all.
Stories:
All the stories created or viewed by your targeted person are viewable, monitorable, and editable. The ones that get created by the targeted person can be downloaded and saved beside all of the above. But the ones that they view, well, there's another feature that takes care of that part, see the next feature.
Screen Tracking:
SPY24 application starts taking screenshots and recording the activities live on the targeted device whenever they launch Instagram. With this power, you can see beyond the posts and stories they share or view, you can see what they search for, who they talk to, what messages they send to others, what voices they send in the direct messages, what IGTVs they watch, and a lot more.
message Records:
Whenever they talk to others on Instagram, you will have the texts downloaded and saved for you in the dashboard of SPY24 in the Instagram Tracking section. With the texts comes the pictures, videos, voices, links, etc. that have been shared with the targeted person in their direct messages. You will have the shared links saved with a thumbnail of the link. The same goes for the videos you can see the thumbnails and then if you want to know what it is, you can put it to be downloaded and saved for you in the dashboard so you can check and view it.
Activity Tracking:
With this feature, you will have a record of their activities on Instagram from the time they launch the app until the time when they close it. The timestamps of the sent and received messages, timestamps of the posts shared and viewed, the screen usage timeline while using Instagram, etc.
Instagram Monitoring App For Remote Instagram Tracking
Instagram monitoring software informs you of the targeted person's activities. Users can view all of the activities of anyone they choose, including all file sharing. You can identify the person and their Instagram movements using secret spying.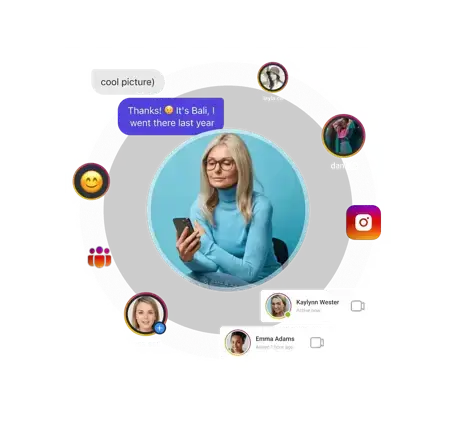 Why Should You Use SPY24'S Instagram Tracking Feature?
Getting cyberbullied, blackmailed, hacked, robbed of your data, or any other cyber-crime taking place on the internet and the chance of you being the victim in it can be fair and good reasons to always become protective towards yourself and your beloved ones. And for protecting the people you love from these kinds of living nightmares, you need to try to check their activities, and the people they're talking to and if you ever come across suspicious people who your targeted people talking to, you can check their chats, texts, posts, everything so you can become sure nothing happens to your beloved people.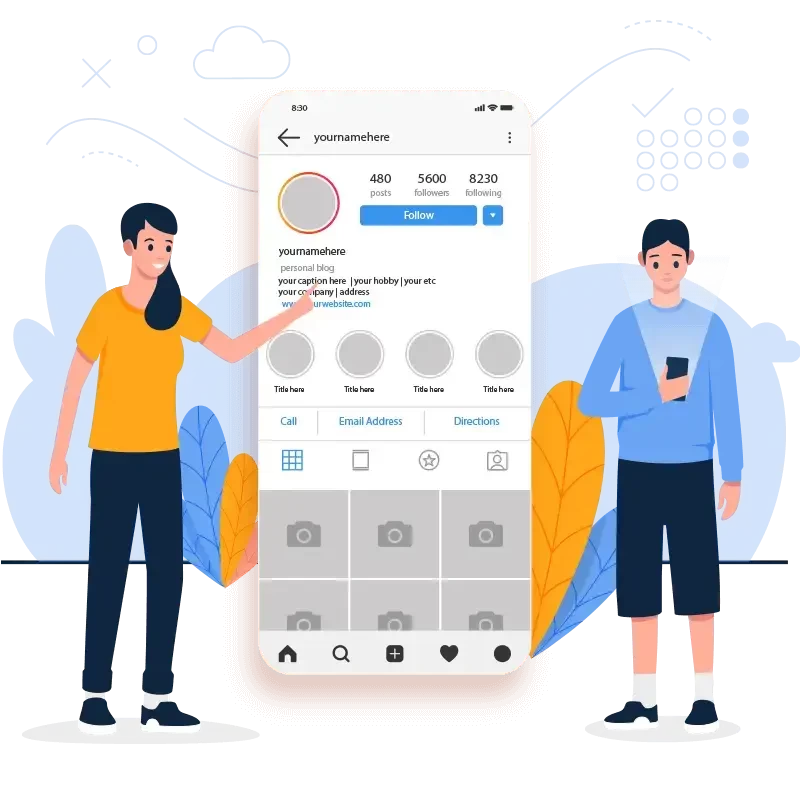 Frequently Asked Questions:
Why Monitor Are Instagram Photos Using SPY24?
Cyberbullying comes in various forms but body shaming is one major reason why Instagram is so dangerous for young people. With Instagram's minimalist interface, your children are encouraged to upload more of their photos, thus, putting themselves at a higher risk of being bullied for their bodies.
Body shaming is a surging issue and if your fear that your children could also be the victims, start monitoring their Instagram photos with SPY24.
With SPY24, you can empower your kids by teaching them safe online photo sharing habits.
Instagram is the epicentre of your tween and teens' interest. With SPY24 Insta spy, you would be certain what kind of photos are they uploading on their Instagram account.
Monitor Instagram Activit
SPY24 monitors Instagram activities by logging messages sent and received and capturing screenshots of chats and photos shared via Instagram.
You Can Totally Rely On SPY24 – We've Got Your Back
SPY24 won't leave you alone with your subscription, because, for us, your satisfaction is on top of everything else, and with that, we promise to deliver only the best mobile spying app experience that you will never have like it again!
Best Instagram Monitoring App – Instagram Tracking
INSTAGRAM CHATS MONITORING: Are you also a big freak of sharing, posting, and chatting on Instagram? Of course, who is not? We all love to scroll down between attractive posts from different celebrities, pages, and acquaintances. And, the most renowned thing that you will find on Instagram is memes. This social media platform is very amusing. But at the same time, it has also been extremely useful in wide-spreading any important news to the general public.
But hey! As every coin has two faces. Similarly, Instagram also has some cons over its pros. Yeah! It could not be a good place for your kids. This we all know why. But what you could do to restrict your kids from getting any bad influence? You can monitor and track them. Yes! With SPY24 Instagram mobile tracking app, you can keep an eye on every activity of your kids on Instagram.
SPY24 phone monitoring software is a specialized app made for spying on someone's phone without their information. In this way, you not only can keep track of your kids. But also, on your partner, friends, or employees (if needed). With the help of this app, you can give your children their own space and freedom. But also, at the same time, you can have a check on their activities. Yeah! You can have this. You may make use track Instagram for:
1. To check the loyalty of your partner spy app is used. If you are in a relationship and have suspicions about them, you can use it. Stop tackling it by yourself and getting stressed. Let the SPY24 phone tracking app do its job for this purpose. You can easily track your partner's Instagram chats that he/she does online.
2. Of course as we mentioned earlier also that Instagram could not be a safe and viable place for your kid. Hence, you can make use of monitoring apps to restrict your child's activities and track them.
3. You may come across any dishonest employee in your business. He might leak some of the vital information to the public or competitors. So, through spying apps, you can also uncover these kinds of enemies in your organization.
With this application, you can secretly keep all the data of your targeted person. This app is made spying an easy and inexpensive task. Of course, if keeping the secrets is made smart with digitalization then tracking must be smarter too right?
Briefings About SPY24 Phone Monitoring Tool
Now we hope you are clear about this one-stop solution for tracking one's Instagram that too without their information. So, let's get some snippets for the SPY24 Phone Monitoring app.
• It is suitable for both Android devices.
• It has a great user interface.
• It has 24*7 customer services.
• It does not require any special knowledge and skills to operate.
• It is convenient and easier.
• It simply transfers all the information from your targeted person's phone onto your user dashboard.
• It comes with 3 variant packages with different features and functions available at all rational prices.
All-in-all this app is amazingly effective in detecting your targeted person. But to get the optimum results we suggest you follow some of the steps that are mentioned in the post later. So, keep scrolling down!! Want to check your child's Instagram? Use SPY24 Phone Monitoring App
Secretly Spy Target User's Instagram Account With Use SPY24 Phone Monitoring App
1. Read target user's chats that were sent/received
2. Monitor Your child's Instagram account from your phone or PC
3. Use any browser to login to your dashboard
4. Works in hidden mode
5. Compatible with all Android versions
6. 24/7 support
7. 100% Safe and easy to use