Keylogger For Android Free
Hidden Keylogger For Android Feature:
A keylogger app can keep a record of every keystroke on an electronic device. With a Keylogger spy app, you can easily track all the pressed keys on your target device. Therefore, you can see all the usernames, passwords, text messages, numbers, contact names, notes, and any other written content on the device. If you want to spy on an Android device's keystrokes, SPY24 is the best option for you. It has the most advanced keylogger spy feature for Android cell phones, enabling you to spy on every email, SMS, social media chat, and credentials for all apps and accounts. If you need a keylogger for Android, you can easily log in to use a one-month free trial.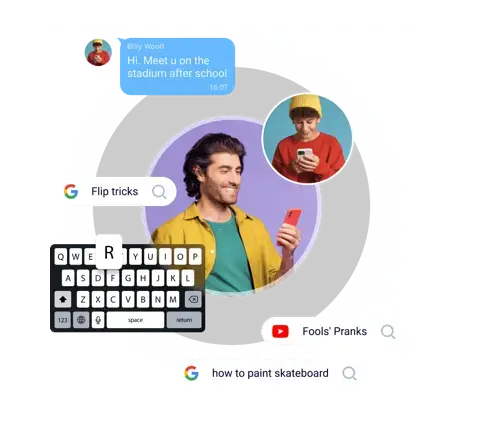 How To Track Keystrokes On Android Devices Via SPY24?
Best Keylogger For Android
This is what you get when using the keylogger feature of SPY24 for Android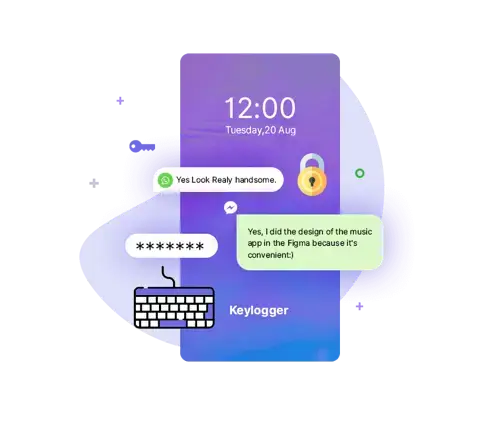 Why Using An Android Keylogger?
There are many situations in which you might have to spy on your loved ones' cell phones to make sure everything is OK. For example, when your kids send SMS to their friends, you have to know if they're sexting or not. Also, sometimes you might have to know the usernames and passwords of your employees on company-owned devices to be able to check their activities. But the question is how?
SPY24 has a simple solution for these situations. The keylogger feature of SPY24 will enable you to track all the pressed keys on a device. Its Android keylogger is compatible with Android devices and will make the monitoring task much easier for you. With the help of an Android keylogger, you can read out all the entered characters, including login data, text messages on social media, SMSs, notes, and any other written content. This is great for corporate user activity control and also parental supervision of kids' texts and login data.
Here is a summary of who has to use an Android keylogger:
Parental Control App:
Kids' activities on social media might be dangerous so you have to prevent them from sharing information like credentials or typing inappropriate content. This is a great way to prevent your kids from sexting because you'll be notified of every written word on their Android devices.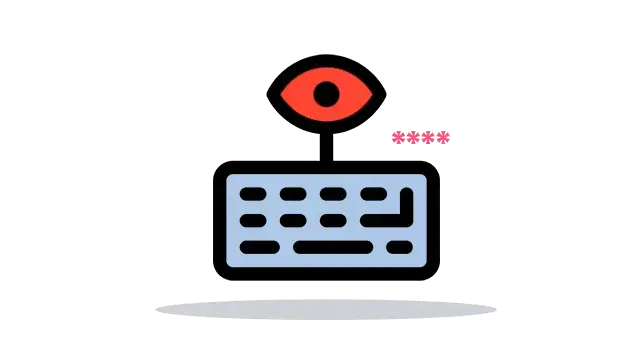 Employee Supervision
Your employees may be sharing sensitive business data with your competitors. Also, sometimes they text their friends during working hours and use company-owned devices. So you have to use the keylogger to monitor their activities. You can also be informed of any changes in the usernames or passwords because you'll see all the typed characters on their devices.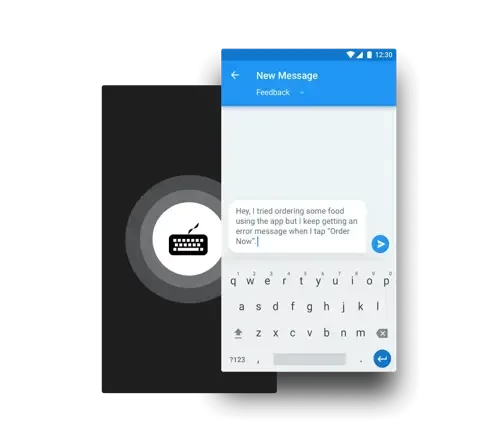 Frequently Asked Questions:
The Best Android Keylogger – SPY24
Here is why SPY24 is the best option to track keystrokes on an Android device:
Ability to read every written content on the target Android device
Compatible with iOS, Windows, and MacOS, along with Android
Accessing 30+ more spying features along with the keylogger feature
Spying on multiple devices 
1-month free trial
24/7 support
Small file size
Simple installation process
No need to root Android devices
Completely hidden and undetectable
Various pricing packages
Seeing results from an online dashboard without having to install extra apps
Top Keylogging Features
Why is SPY24 Keystrokes Logger the Best App in the Spying & Monitoring Industry?
You Can Totally Rely On SPY24 – We've Got Your Back
SPY24 won't leave you alone with your subscription, because, for us, your satisfaction is on top of everything else, and with that, we promise to deliver only the best mobile spying app experience that you will never have like it again!