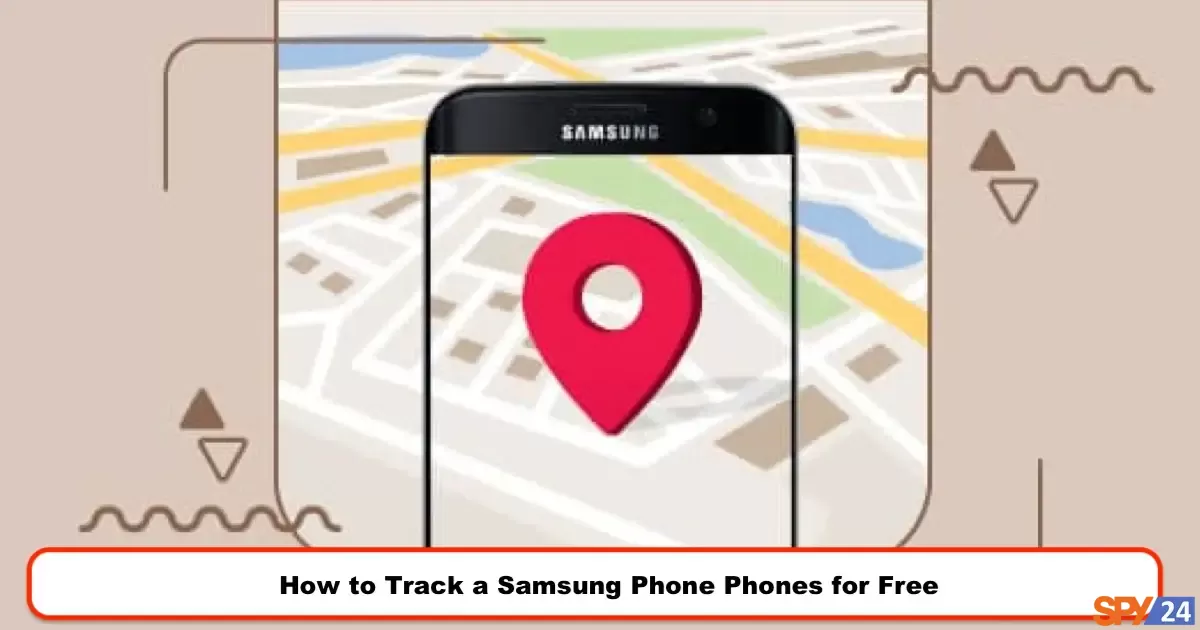 It has definitely happened to you that you leave your phone somewhere or someone steals it while you're talking. In such situations, you may be thinking of a solution to track your phone. Of course, tracking a stolen phone is not always possible, but sometimes you need to track it to know your child's location.
This time in SPY24, we try to focus on tracking Samsung phones because Samsung is very popular among people. We have also explained the best ways to track a phone in detail in an article. Click here for the tutorial.
In this article, we consider two modes for tracking Samsung phones: the first mode is when you have not installed any application on your Samsung phone, and we teach you how to track it. The second mode is when you had predicted this day earlier and made the job easier for yourself by installing phone tracking apps on your phone.
Tracking Samsung Phone Without Installing an App
If you have not installed any application on your phone, there are ways you can track your lost or stolen Samsung phone.
Methods 1: Tracking Samsung Phone Using Find My Device
In what situation can you use this method to track your Samsung phone? If the following conditions are met:
Your device is connected to your Google account.
Your device is connected to the Internet.
The device's location feature is turned on, and your Google account has permission to access the location (it is on by default). You can change this option in the settings of the Google app.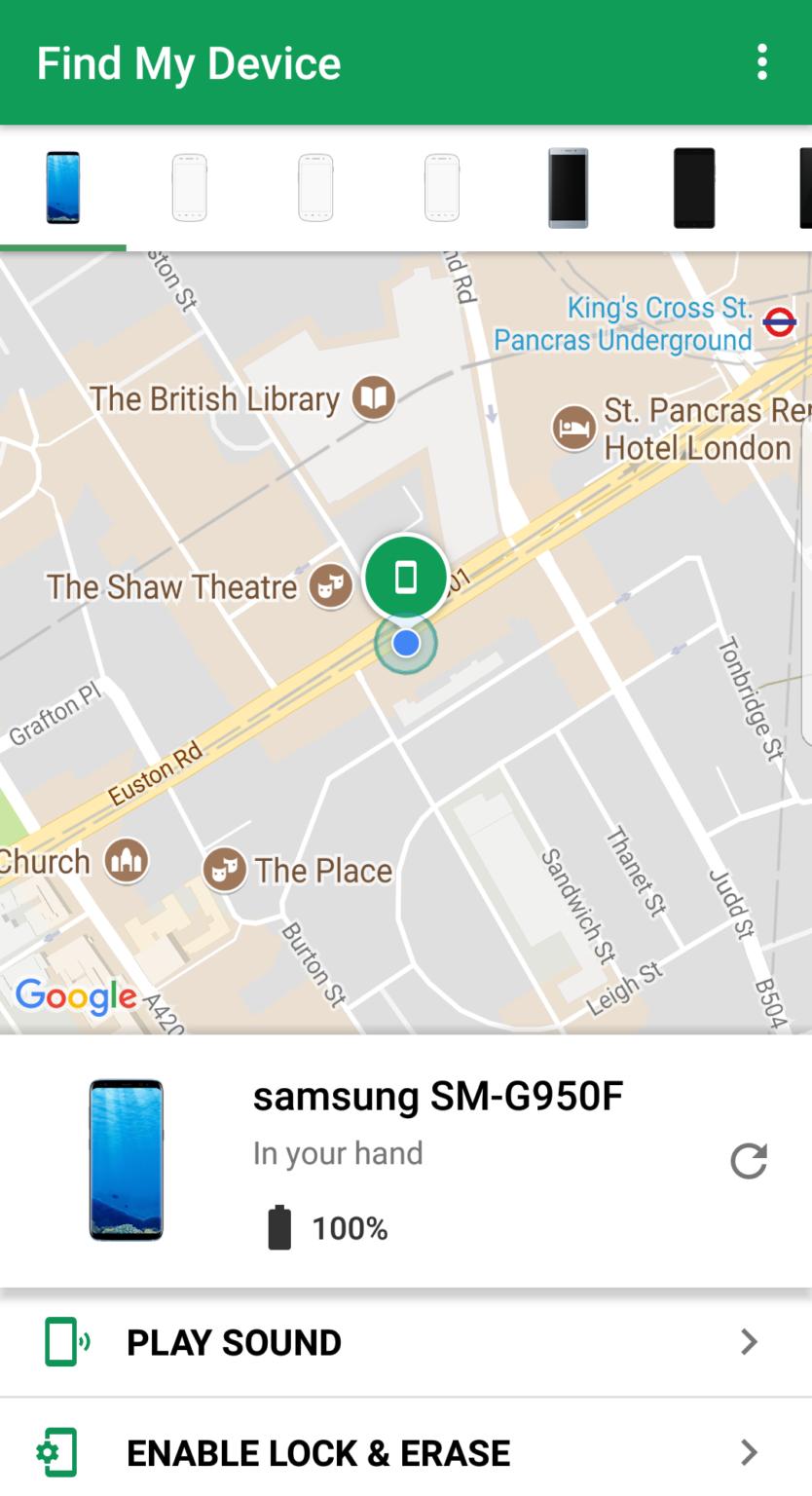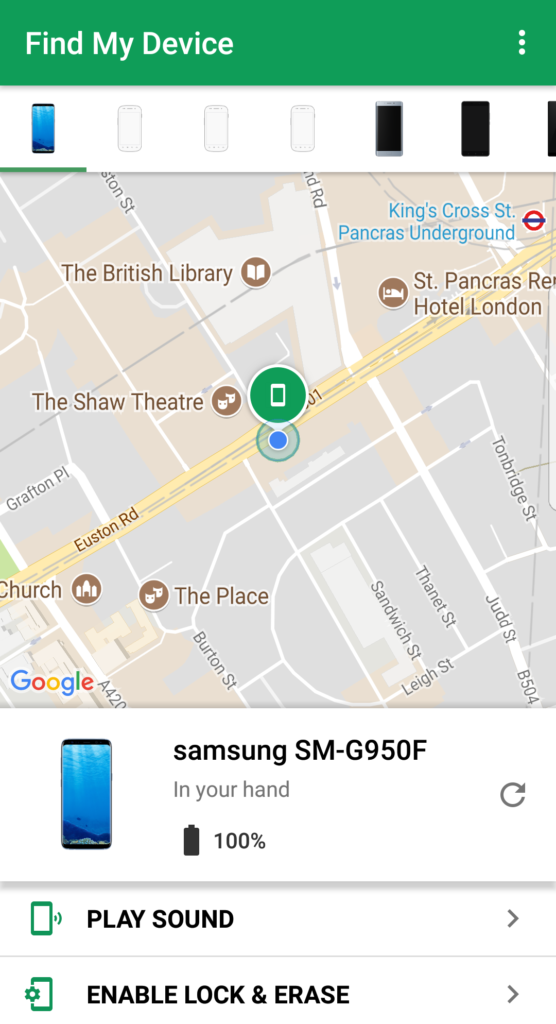 Find My Device is the official and straightforward Google tool for tracking Android phones or tablets. This is the best way to track your Android device without installing an application. To track your phone in this way, your phone must be connected to your Google account and be connected to the Internet. After that, open the Android Device Manager website, log in to your Google account, and wait for the page to load. Now your phone is automatically tracked.
You can also perform these steps using an Android phone. To do this, download the Find My Device app.
Methods 2: Tracking Samsung Phone Using Google Maps (Even If Your Phone Is Off)
The conditions that must be met to use this method are:
Your device is connected to your Google account.
Your device has access to the Internet.
Location reporting and location history have been enabled on your device.
You can set this option in the settings of the Google app on your device:
Setting>Google>Manage your Google account>Data & personalization>Manage your activity controls>Location history=On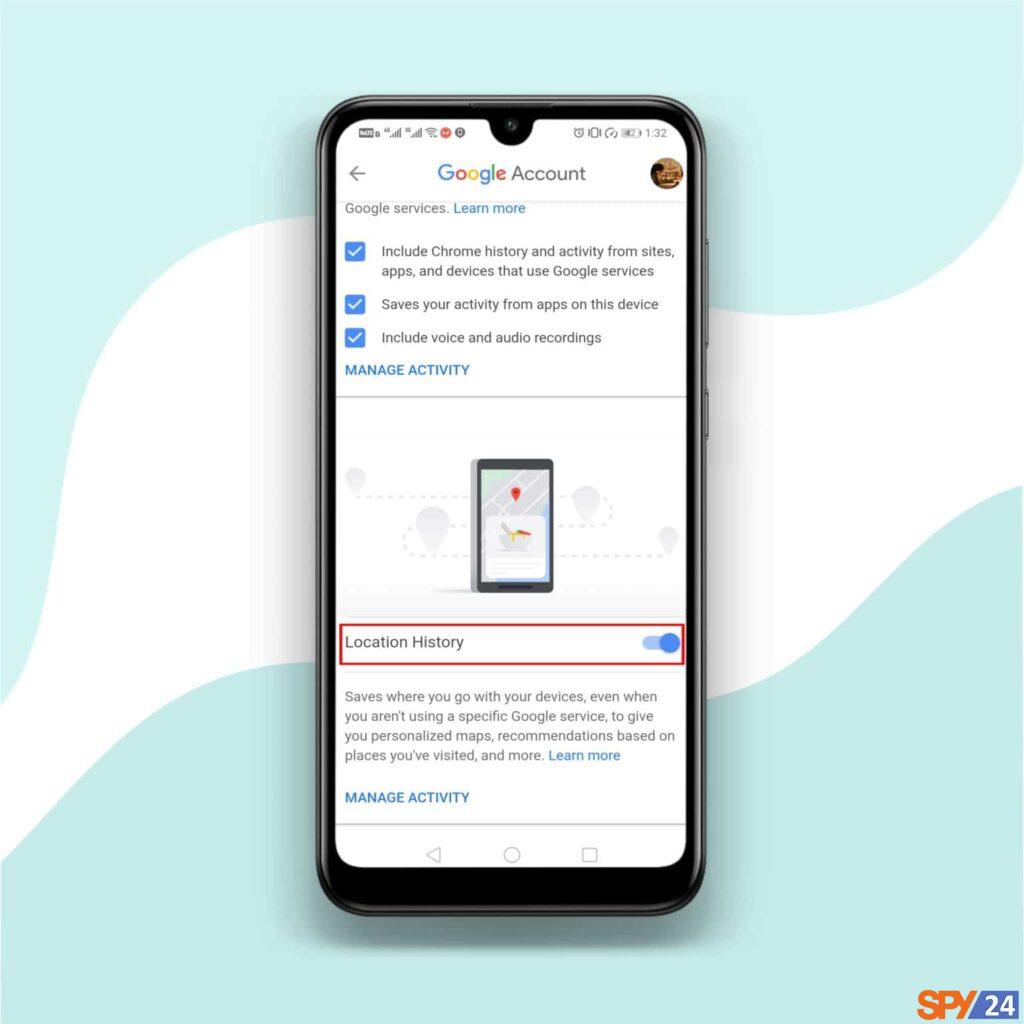 To track your phone using Google Maps, go to the top right menu and select the "Your Timeline" option, as shown in the image below.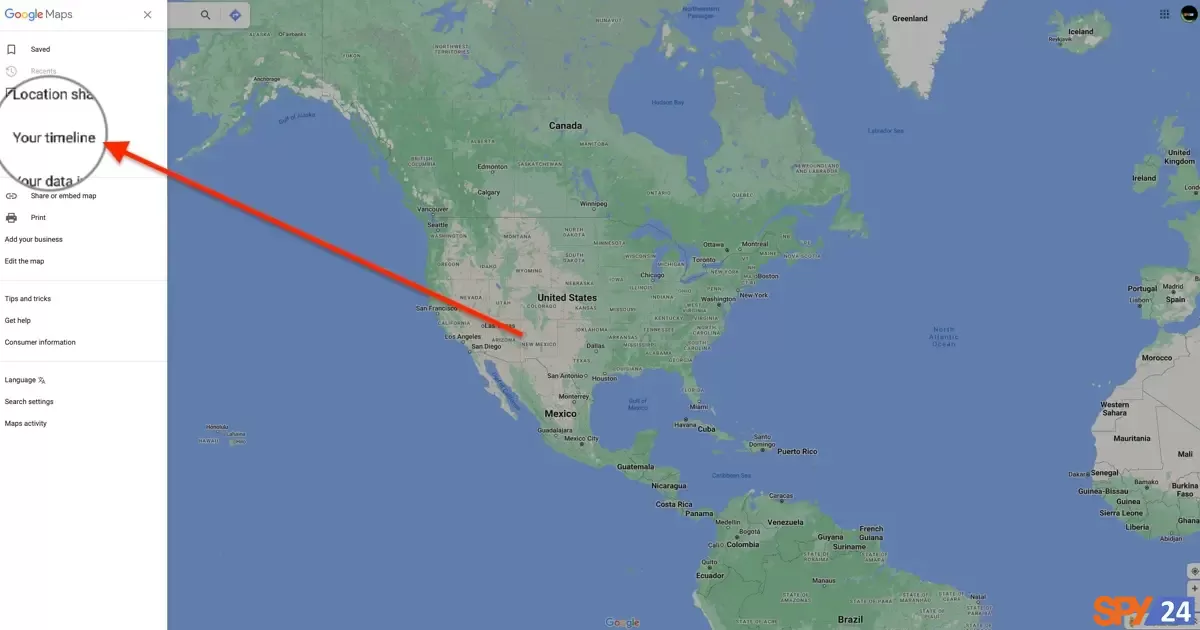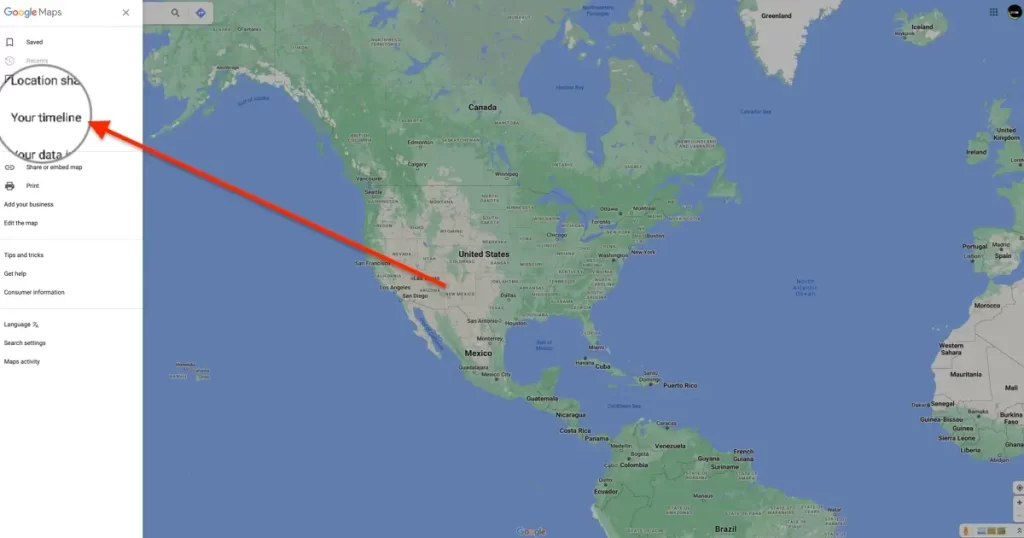 Then select the desired time interval to view the location history.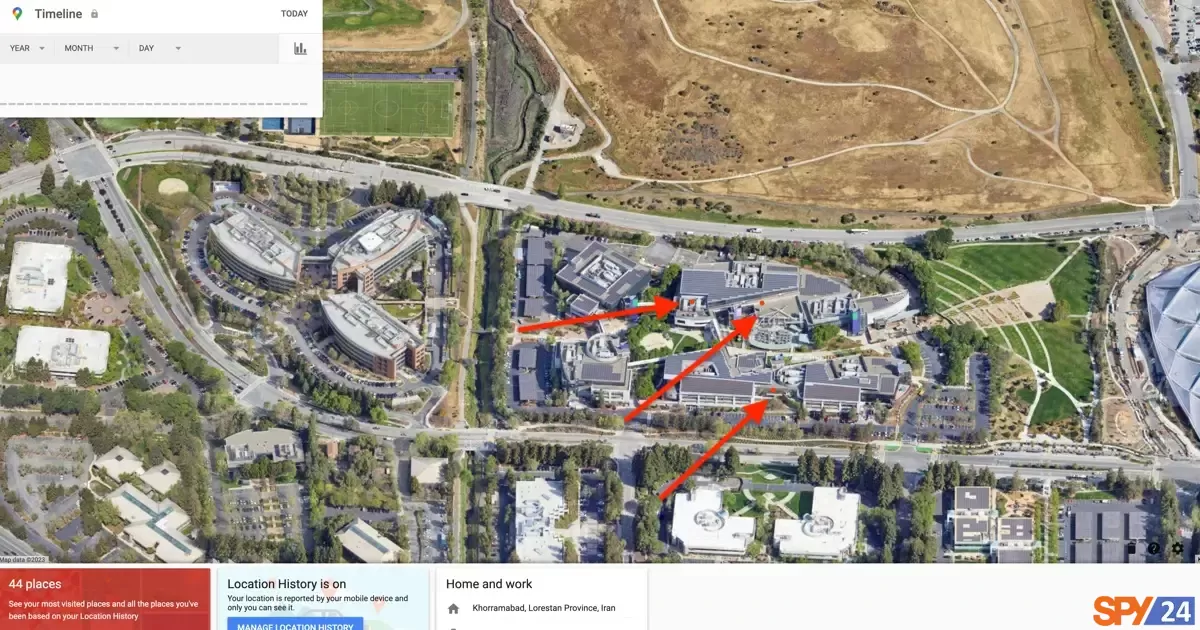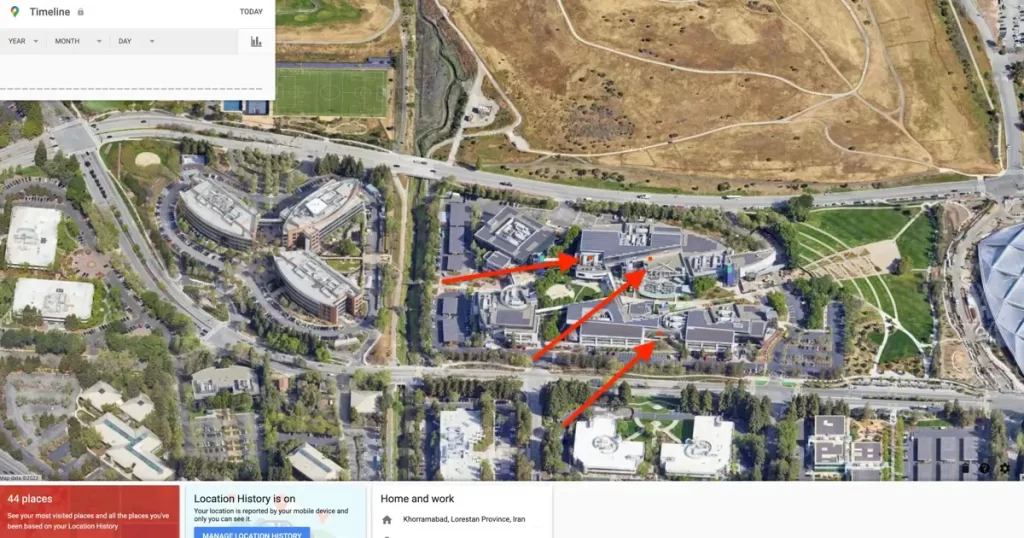 With this method, you can even track your phone if it is turned off because Google saves the current location before your phone turns off.
Methods 3: Tracking Samsung Phones using the "Find My Mobile" App
With the unique feature of "Find My Mobile", you can track your Samsung phone using Samsung's tracking service. However, you must have a Samsung account and register your device with it before losing your phone.
Conditions for using the "Find My Mobile" feature:
1- The device must be connected to the Internet.
2- You must have a Samsung account, and your device must be registered in your Samsung account.
3- The "Find My Mobile" feature must be enabled on your Samsung phone (the remote control must be activated).
Go to the Find My Mobile Samsung website and check if your device is connected to your Samsung account from the left side. Now select the "Locate my device" option and click on locate button. If your device is online (connected to the Internet) and the remote control is active, you can see its approximate location.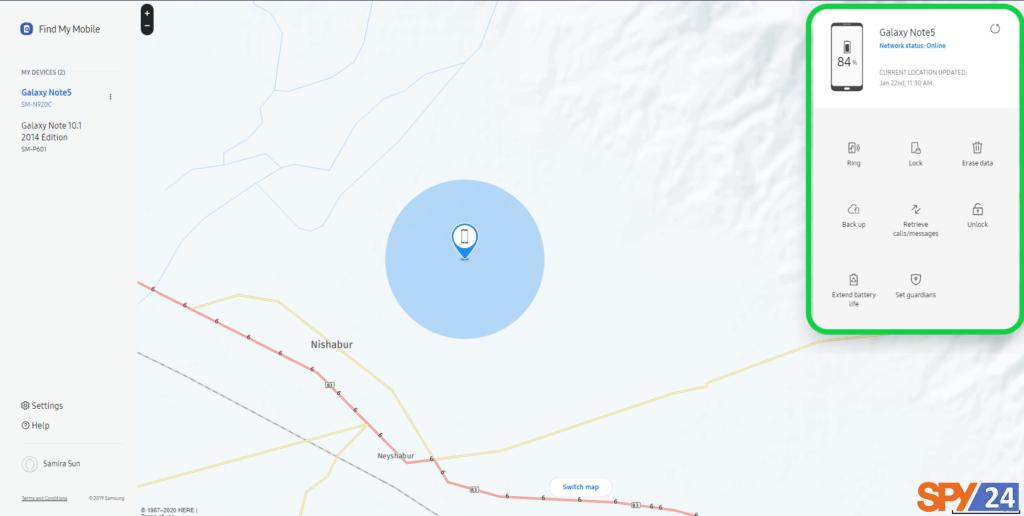 Other features of the "Find My Mobile" app include locking the device, calling it with a message, and clearing data.
Methods 4: Tracking Samsung Phones using Dropbox
The conditions that must exist to use this method:
1- Your device must be connected to the Internet.
2- You have enabled the "try" option in the Dropbox app.
3- Someone should take a photo with your lost phone.
If you did not get any results from other solutions, this method could be the last resort. However, you must install this app before losing your phone and enable the "Camera Upload" option on it. Now, if someone takes a photo with your phone, this photo will be transferred to the "Camera Uploads" folder in your Dropbox. You can identify the thief's location or face through this photo.
Methods 5: Tracking Samsung phones with the help of SPY24
How can we track someone's mobile phone?
Today's mobile phones are equipped with GPS technology for location tracking, which has led many people to seek ways to track others using their mobile phone location. This technology is very useful in crisis situations, and in the following, we will explain how to use this application to remotely track a mobile phone.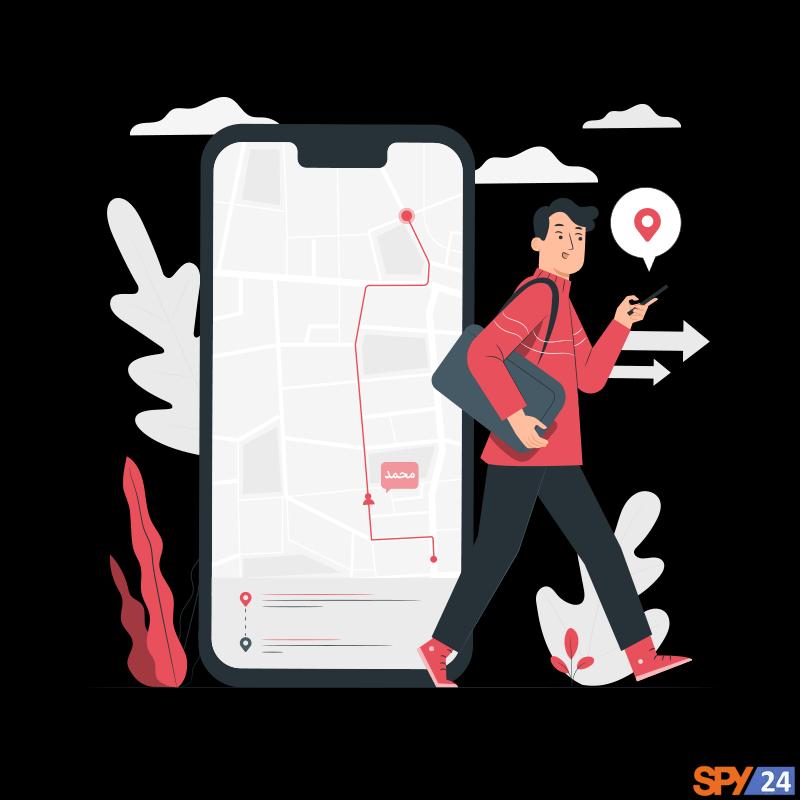 Simply install the Family Care system software on your child's mobile phone and use it in the following situations:
Track a stolen or lost mobile phone.
Locate family members and others.
Track missing persons, Alzheimer's patients, and elderly people.
Track marketers, motor messengers, and employees.
Tracking a mobile phone with the SPY24 app:
To control and track mobile phones using the SPY24 app, simply install it on the desired mobile phone and activate its "online location" feature. After installing and activating the app, it runs automatically in the background and sends the targeted mobile device's location to your management panel.
You can check the mobile device's real-time location by selecting the desired device in your management panel and viewing its current location and all routes taken by the target users at various times.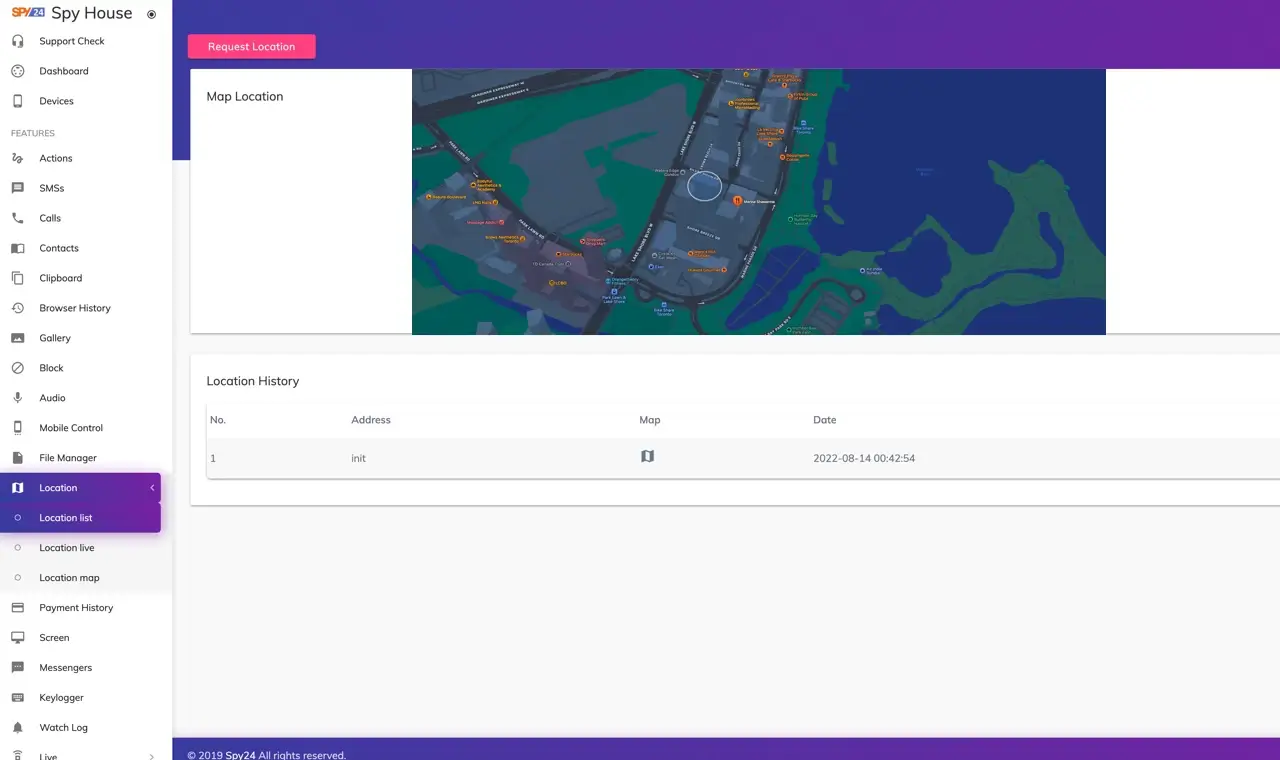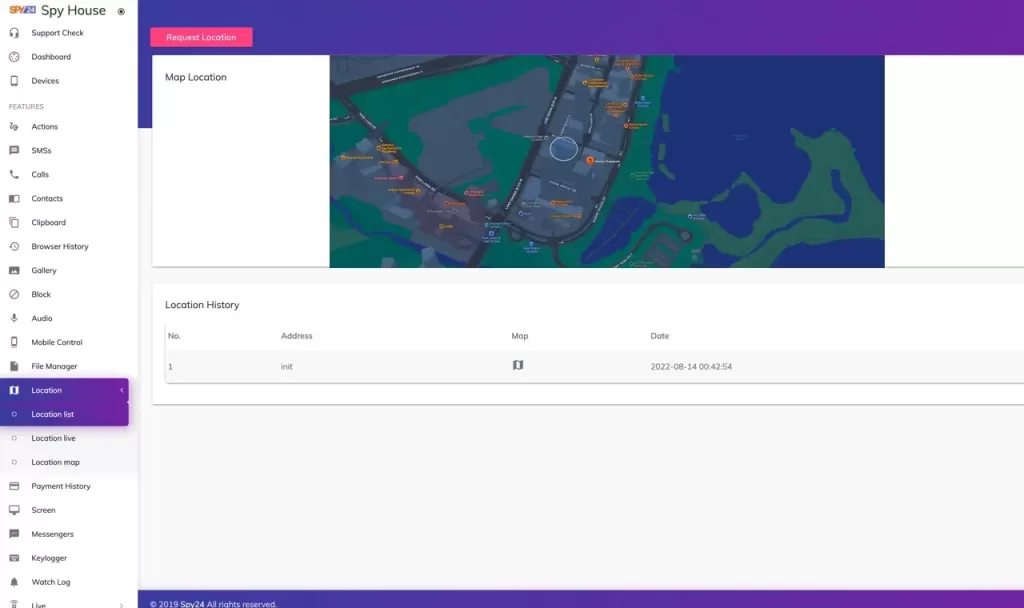 You can also instantly track your child's mobile phone or your stolen device and be informed of your employee's location. You can also define authorized and unauthorized travel boundaries for them to easily detect their entry or exit from specific locations such as home, school, park, library, etc.
Why do we need mobile phone tracking apps?
Accessing the location and tracking of children and loved ones provides peace of mind for the head of the family. Because sometimes you cannot always be in touch with them, and in some emergency situations, it may not be possible to contact them. But with knowledge of their location at any time, you can focus on your daily activities more comfortably.
Knowing the time they enter school or when they arrive home reduces many of your daily concerns. Also, you will be less concerned about the elderly and Alzheimer's patients' travel and outings.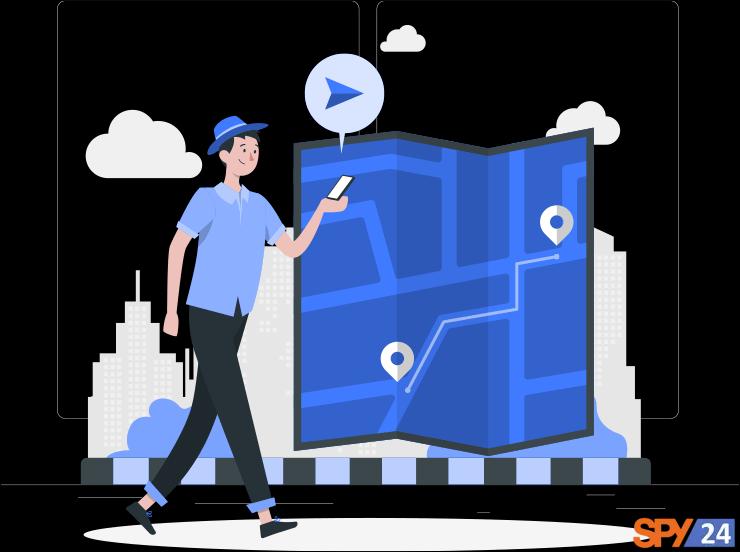 You can monitor your employees' and marketers' movements in the city and have more control over their performance quality and timely customer service. This way, you can achieve more appropriate work efficiency for your business.
Is it possible to track a stolen mobile phone with SPY24?
Most of today's mobile phones have a section called "Find My Phone," which allows owners to track their lost or stolen phones using their Google or Apple ID accounts. But these services generally do not provide you with the device's location history and routes taken, and sometimes they have limitations for internal users.
However, tracking your mobile phone with any positioning service on mobile phones is only possible as long as the targeted mobile device has internet access. Since a smartphone without the internet is an unusable device, you can almost certainly find out about its location announcement in special circumstances.
But with the Family Care system, you can have your device's location on Google Maps or other mapping providers without activating any auxiliary positioning service at any time of the day and not worry about previous location histories.
Steps to install SPY24 for Samsung device control:
1- Create a user account.
First, create an administrative account in the Family Care system because after installing the monitoring software or modifying "Android hacking," all your account information will be sent to this user account.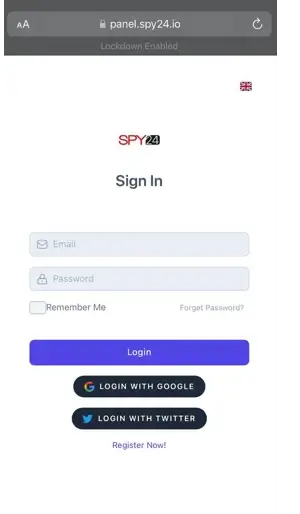 2- Install the SPY24 app.
Install the app from the surveillance account download section according to the instructions provided. After activation, all your account information will be sent to your management panel in the Family Care system.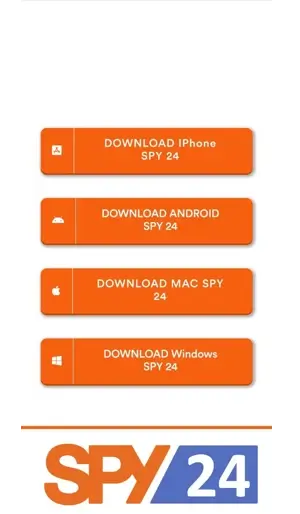 3- Start monitoring.
After completing the first two steps, log into your user account, view the reports provided from the child's device separately, and use the necessary control tools to make changes.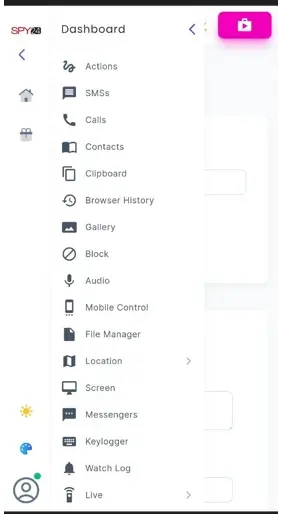 Other methods for tracking people and mobile phones
On the internet, you will face numerous advertisements with titles such as tracking people via Telegram, tracking spouses' and children's mobile phones, and similar items. But to familiarize yourself with the validity and reliability of these ads, we will explain other practical methods for tracking people.
1- Tracking people via Telegram
To be aware of the location of Telegram users, Telegram has recently added the Live Location service, which has been added to inform users about each other's current location. To use this service, click on the "clip" and select the "Location" option.
Then in the opened menu, select the "Share My Live Location For" option to display the time interval selection field for announcing your location to the desired contact.
After selecting the desired time interval, your location's "Share" button will automatically appear in the selection box for the desired contact.
2- Tracking individuals via Instagram
Unlike WhatsApp and Telegram, live location tracking of individuals is not available through the Instagram app. And generally, no secure location tracking method has been provided for using this app to announce locations. You can only find out about the location of the image insertion site from the location of the registered posts at the top of the images selected by the user.
It should be noted that this method is also reliable if the user has recorded their exact location in the posted photo to get an approximate idea of the user's location.
3- Tracking individuals via the phone number
This method is usually used in cases such as tracking stolen mobile phones, tracking fraudsters, and pursuing individuals with a court order.
Methods 6: Tracking Samsung Phone Using SmartThings Find
Users can track and locate their devices with ease thanks to SmartThings Find, a feature that is accessible on Samsung phones. To give precise location data for Samsung devices, this function makes use of Bluetooth Low Energy and ultra-wideband (UWB) technologies.
Users only need to activate SmartThings Find in the Samsung phone app's SmartThings section in order to utilize it. After it is turned on users may simply use the app's interface to find their device's location. This app can even employ augmented reality to direct users to their smartphone and deliver real-time location updates.
Besides tracking their own devices users may track other Samsung devices connected to their account with SmartThings Find. This can be very helpful for tracking down lost or stolen gadgets or for monitoring family members' devices.
Additionally, SmartThings Find has a function called "Offline finding" that lets users find their device even if it's not linked to the internet. Using neighboring Samsung devices location updates are secretly sent to the owner's phone making this feasible.
Method 7: Tracking Samsung Phone Using iSharing
iSharing is a smartphone software that lets users follow the real-time location of Samsung phones and other devices. To give accurate position information for the tracked devices the software makes use of GPS, Wi-Fi and cellular network data.
Users merely need to download the software on their Samsung phone and establish an account to use iSharing. Once set up consumers can use the app's interface to effortlessly track the location of their smartphone. The software displays real-time location updates as well as the device's location history.
iSharing allows users to follow not only their own devices but also the whereabouts of Samsung phones and other devices connected to their account, such as those of family members. In order to monitor and guarantee the safety of loved ones this might be really helpful.
using the help of iSharing, customers can also create virtual borders for their tracked devices using features like geofencing. A notification is sent to the user whenever a device enters or leaves a geofenced area offering an extra layer of security and comfort.
Frequently Asked Questions:
How can we create a Samsung account?
To create a Samsung account, go to the settings on your Samsung phone and click on the Samsung account option from the top. On this page, you either need to sign in to your account or select the Create account option. In the next step, you need to agree to the Samsung terms and click on the Next button. Then, enter your birth date, email, password, name, and last name, and choose Next again. To complete the account creation process, enter the code received in your email in the specified section. Your Samsung account is now created and ready to use.
How can we track a Samsung phone using its serial number?
As we explained earlier, you can use the find my phone feature by performing certain settings on your phone through the device website to locate your phone and find it if it's lost or stolen. This method eliminates the need to track a Samsung phone using its serial number. We recommend that you properly set up the Find My Mobile feature before any incident occurs to avoid any problems.
How can we find a turned-off phone?
The last option in the Find My Mobile settings of a Samsung phone is Offline finding, which also requires your phone's location to be turned on to use it. Therefore, if you want to have the ability to track a turned-off phone, make sure to turn on this option and enable your Galaxy's location when you are outside.