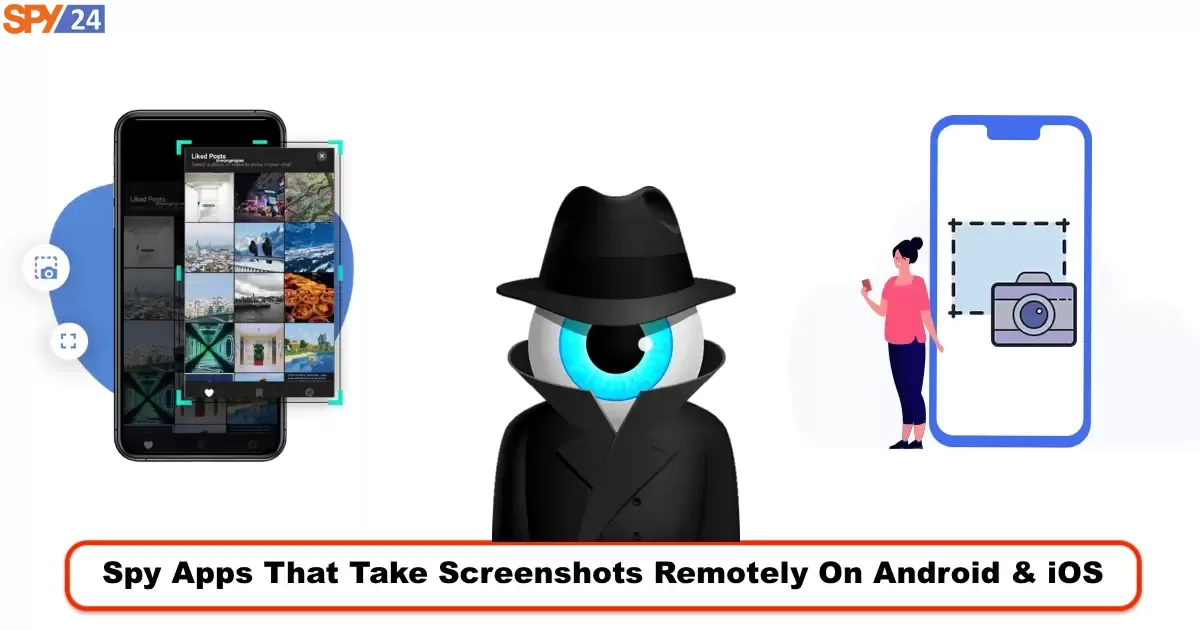 In this article from SPY24, I will discuss the topic of the best applications for taking screenshots from another person's phone remotely and see if it is possible to take a screenshot of someone's phone without them knowing. Then I will review the best spy and child monitoring apps and explain all their features and how to use them. In the end, I will give you frequently asked questions as well as conclusions regarding the best applications for taking screenshots from other people's phones remotely.
Best Spy Apps That Take Screenshots On Android and iPhone
There are many spy apps in the market, but among them, these spy apps can capture screenshots remotely, which makes them excellent tools for monitoring smartphones and ensuring the safety of children or employees on mobile phones. With these best spy apps on Android, you can track mobile phone activities, monitor mobile phones remotely, capture screenshots, record phone calls, etc., which means that you can control and monitor what your child or employee is doing on their phone and prevent them from being exposed to online dangers.
1. SPY24 – Live Screenshots Monitoring
This spy app can secretly remotely view a variety of information on your phone, such as browsing data, call history, SMS, GPS locations, and so on. The spy app can also remotely capture screenshots of your phone screen. In addition, you can enable the spy app's remote screen recording function to record video.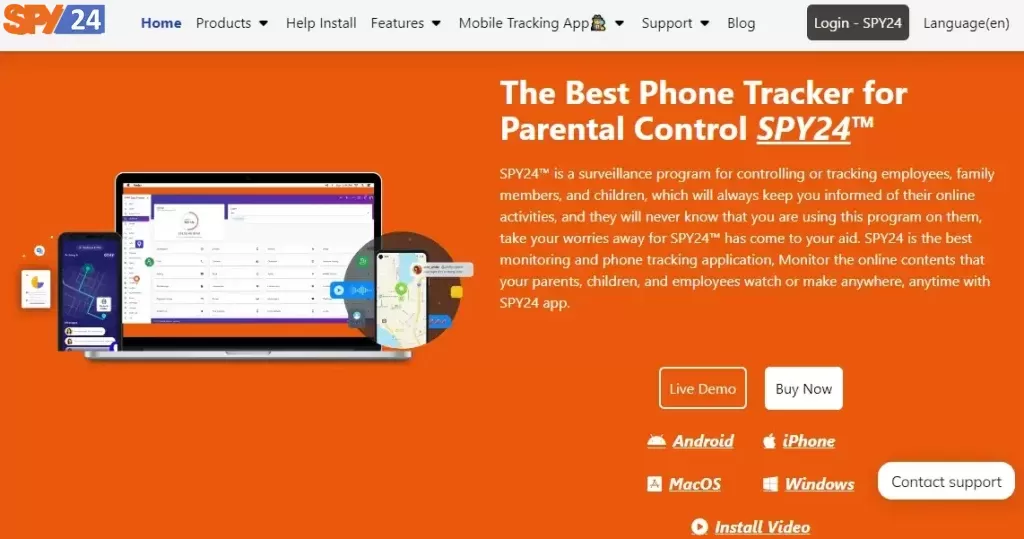 This spy app can not only take remote screenshots but also record all information on the screen of your phone, which is more powerful than any spy app in the market.
HIDDEN SCREENSHOTS
How To Take Screenshots Secretly?
Are you looking for a way to take screenshots of what your child, friend, lover, or employee is doing as evidence? Do you want to use an app to keep an eye on the people you love or the person you are suspicious of?
Do you want to anonymously stalk someone's phone and take screenshots of their activity, browsing history, text messages, live location, live phone streaming, and live front and rear camera? If your answer to any of the above is a yes, then you need to download the ultimate SPY24 Phone monitoring app for spying on someone secretly and taking a screenshot without them even finding out. Sometimes, it is necessary to check your child, friend, or employee's phone to see their phone activity in order to monitor who they speak with and take a screenshot for future reference.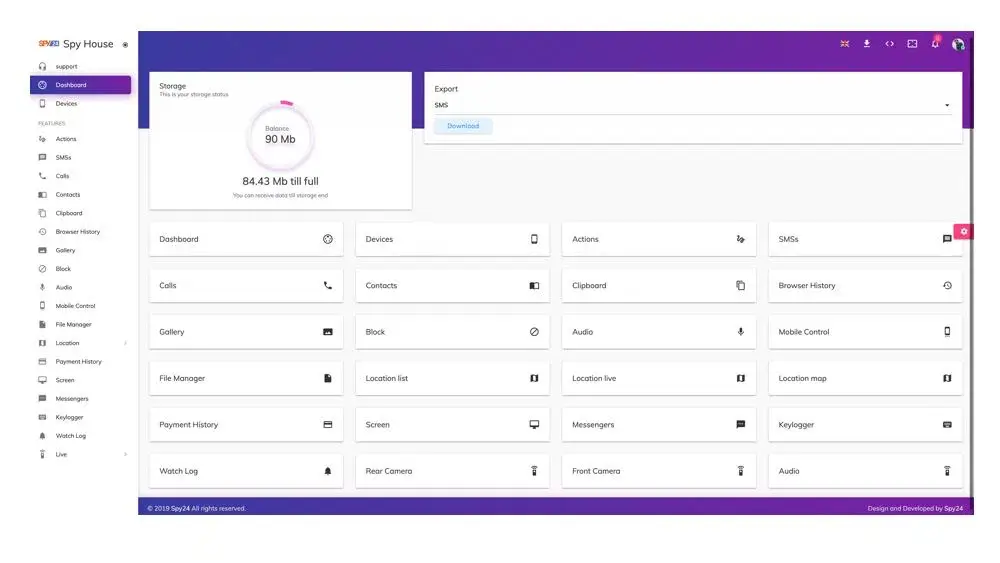 Children go through peer pressure and even the nicest kids might end up doing something you never thought they would. In other cases, your lover might be cheating on you or going behind your back to their ex and an employee might be providing confidential or insider information to competitors or outsiders. In such situations, it is essential to use an app to monitor their iPhone or Android devices. In order to check if your child, lover, or employee is honest, you need to use the best call surveillance app out there, which is why you need to use the SPY24 Mobile Tracking app as it is available for Android devices. The app is one of a kind as it offers you real-time monitoring functions unlike any other apps out there.
Other Similar Software One can find various apps online for stalking or spying as well as taking screenshots but most of those apps are spam and do not provide you with the features you need in order to fully stalk or spy on someone. The features which these apps have are limited. None of the apps has all the features of an ultimate phone monitoring app, unlike the SPY24 app which has the most amazing features which can be found in a phone monitoring app. SPY24 gives you unlimited control over someone's phone activities.
Choose SPY24 Screenshots Monitoring App To Secretly Screenshot Remotely
It is hard to find an app that has all the features that the SPY24 screenshots tracking app has. It is the app one needs to use in order to secretly stalk someone and hide screenshots whatever is needed. The app provides the user with real-time monitoring functions such as monitoring a person's call log or accessing their entire phone and all the features in the phone, without them even finding out. The app has one of the best features you will be able to find and allows you to know everything about the person and take screenshots of anything important. If you want to know more about what your crush or lover or even employee is doing or up to, then you need SPY24 to help you out with that. The reasons below are why you need to use the app.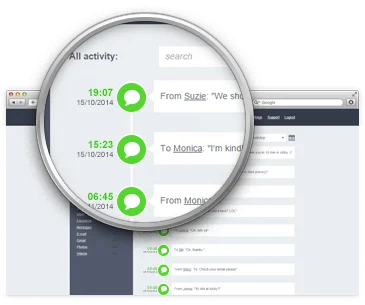 1. Screenshot the conversations of your child, lover, or employee remotely.
2. Easy & friendly user interface.
3. Store as many screenshots as you want on your phone.
4. You Don't need to be tech-savvy to use the app.
Secretly Stalk Anyone Remotely
When you download the SPY24 screenshot spy app on your phone, you get to know everything about the person you want to spy on. The app will provide you with all the tools you need to learn everything about a person, even all their secrets, as a person's phone have all the secrets, so download the app now and take screenshots remotely without them finding out.
2. Minspy Location Tracker
This spy app can remotely view and capture screenshots of a phone screen, record remote audio and video, and log GPS locations and call history. And after its setup, you can view and control your target phone online. In addition, you can also monitor multiple devices simultaneously at the same time, as well as remotely control several target phones at the same time to view the real-time activities of multiple devices.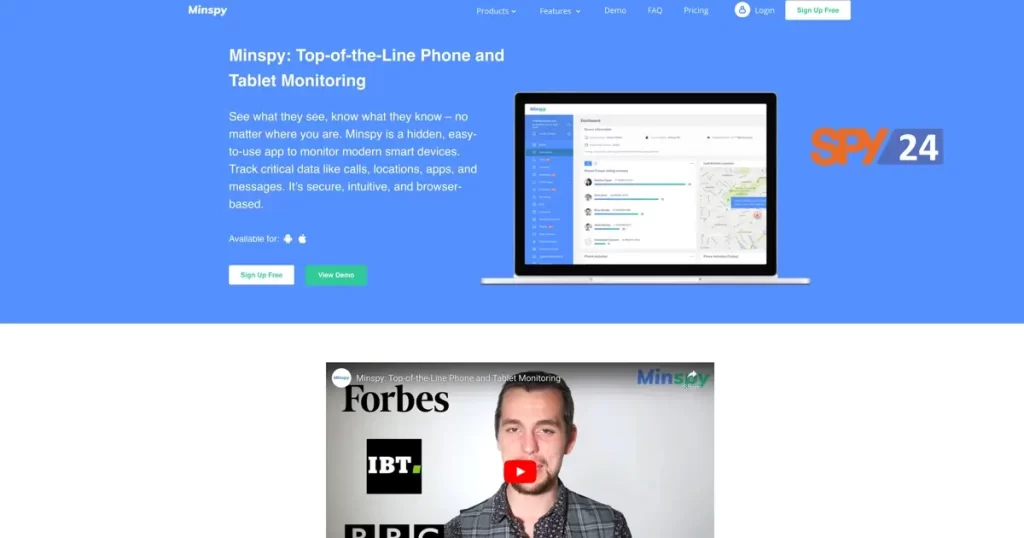 This spy app can also remotely delete messages on the phone so that the existence of the surveillance of the phone will not be discovered.
3. XNSPY: Features
This spy software monitors all activity on the target phone and can remotely log GPS location, social media accounts, SMS, call log, online activities, contacts' information, calendar entries, photos, emails, media files, and camera activity. This spy app can remotely record phone calls, audio, and video and take screenshots on a phone screen. In addition, the screen monitoring function can track the target's real-time activity through screenshots.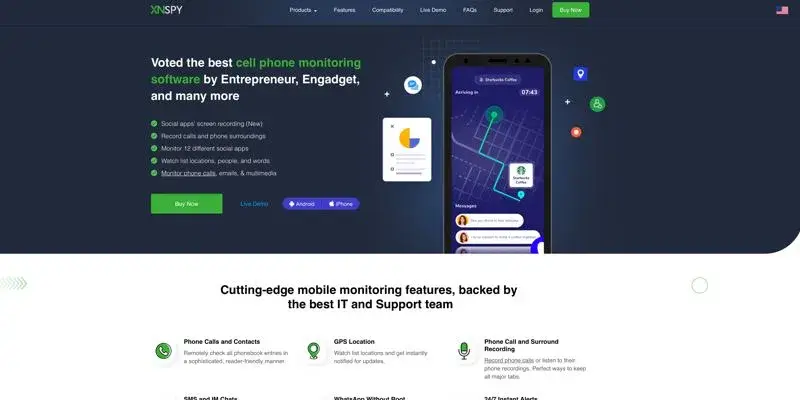 At the same time, you can also remotely delete emails and text messages from the phone through this spy app.
4.KidsGuard Pro Reviews
This app can remotely track a phone and provide information such as browsing history, social media, emails, phone numbers, contact numbers, SMS, WhatsApp, and other instant messaging information. All this information can be displayed in timeline format. It also provides location information about children's whereabouts by tracking GPS location.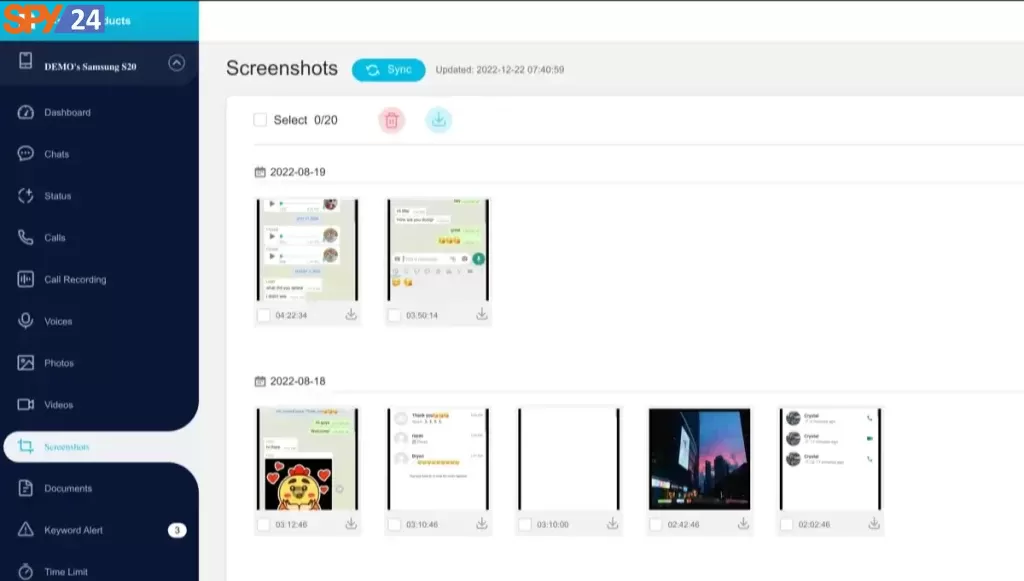 At the same time, this app can remotely capture screenshots, record phone calls, and monitor your child's real-time activity.
The screen capture and phone call recording features of this spy app can help parents protect the safety of their children from dangerous strangers in real life.
5. iKeyMonitor:
This spy software can remotely view and record all your device's data, including browsing data, GPS locations, text messages, phone calls, and social media activity. At the same time, this spy app provides keylogging, screenshots, and recording services. In addition, this spy app provides information about all remote devices connected to its server in an easy-to-understand way, such as their phone models, OS, names, etc. You can also track the movements and real-time activities of your children without their knowledge to ensure their safety.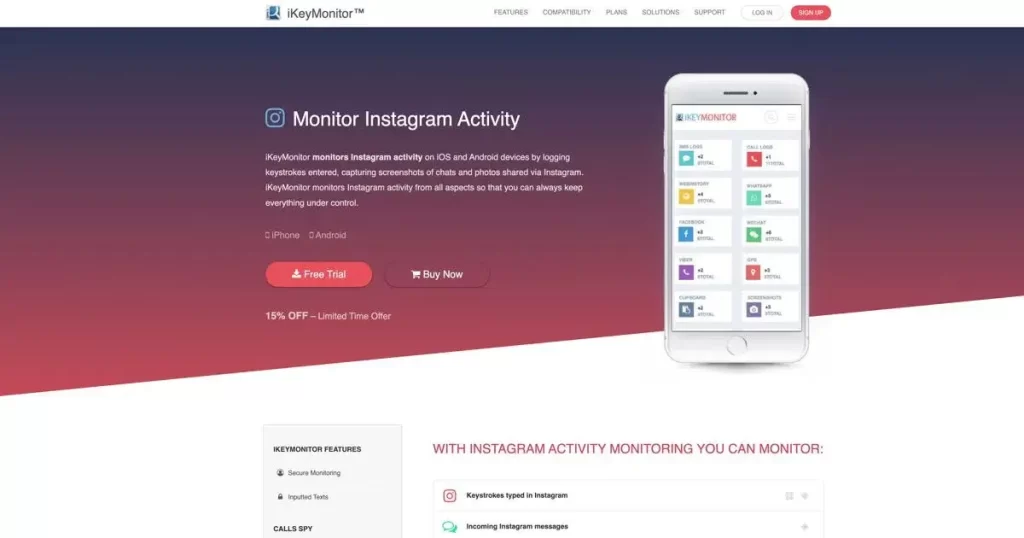 6. Cocospy
is a complete mobile spying solution that allows users to secretly and remotely capture screenshots of a phone screen, monitor phone call activity, view text messages, track GPS locations, remotely record phone camera operations, record phone calls to monitor voice conversations, and remotely monitor all mobile phone activity on the target phone. At the same time, Cocospy also supports stealth installation and remote removal of the spy app, ensuring that your target phone will never find that there is an unauthorized invasion in their phone. Moreover, this spy app can also monitor and control up to 15 devices for parents to remotely monitor their children.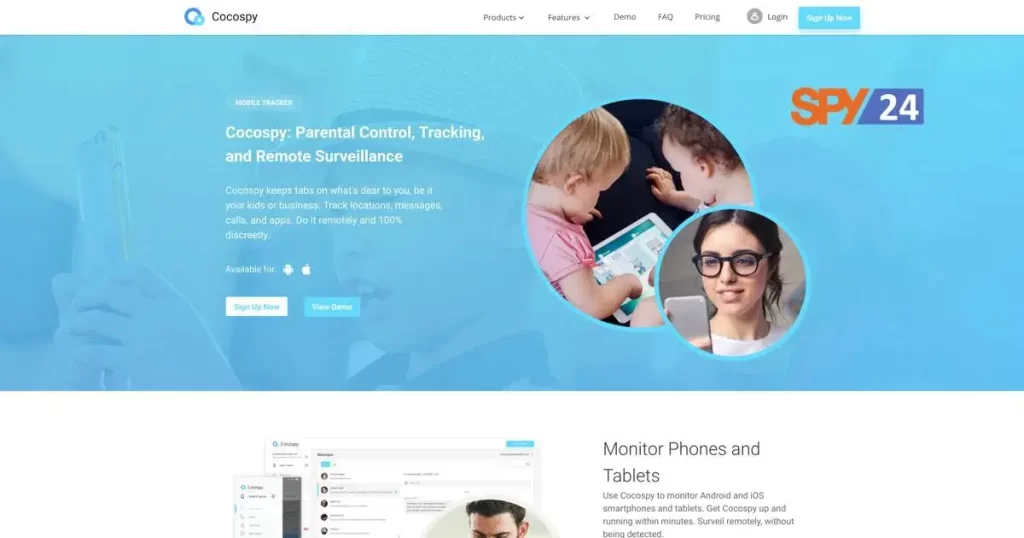 7. FlexiSpy:
FlexiSpy Is a powerful spy app that provides a variety of spy tools, such as spying on text messages, phone calls, social media accounts, GPS locations, and other activities.
This spy app also supports voice and video recording, voice call interception, remote screenshots, and remote phone monitoring.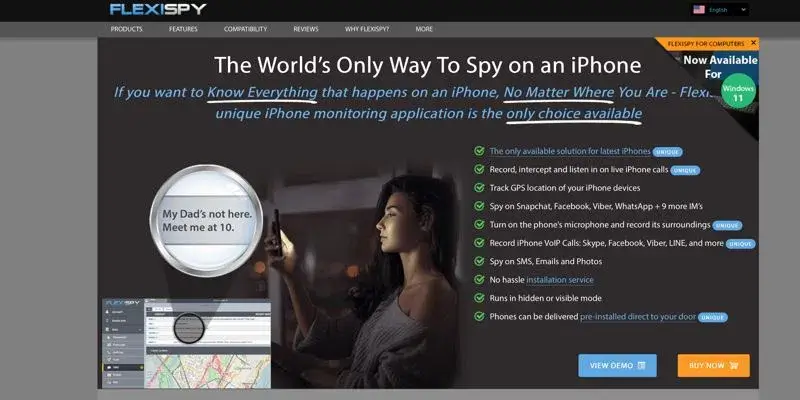 In addition, users can also capture a mobile device's screen in real-time, so it is also regarded as the best spy app in the mobile spy software market.
8. Hoverwatch app:
This app has great remote screenshot capabilities. With this Spyware app, you can remotely capture screenshots of a phone screen, even if the device is locked.
This allows you to monitor your children's or employees' phone screens remotely with maximum privacy. And unlike some other spyware apps, Hoverwatch is completely free to download, meaning you get great features at a great price. Overall, this spyware app is a great choice for spying on your kids or employees remotely.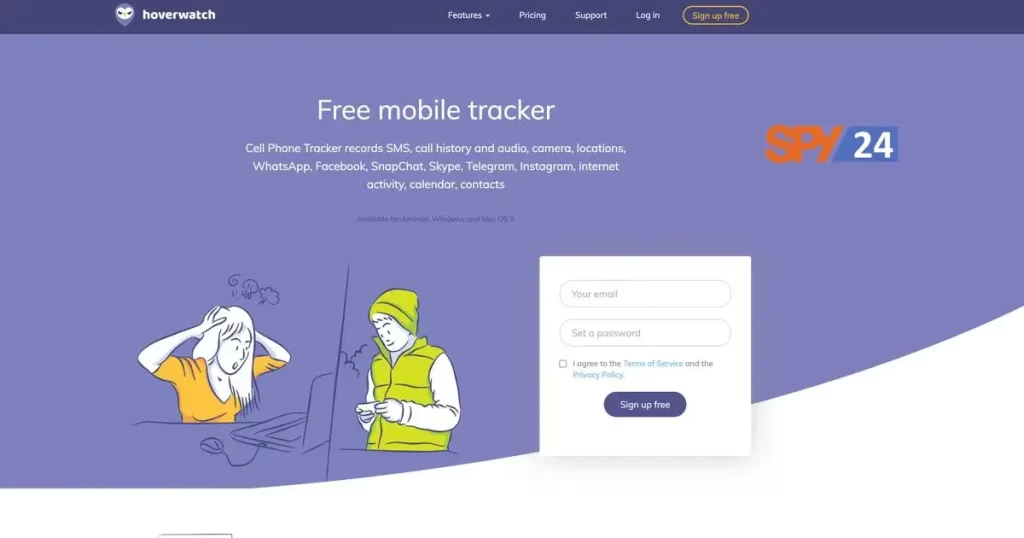 9. Spyic app
Spyic spy software is a fully-fledged spy app that can spy on mobile phone activities, such as real-time capture of the phone screen, monitoring phone location, recording phone call audio and video, intercepting phone calls, and spying on text messages, social media activities, etc. With this powerful spy software, you can spy on not only children's mobile phones but also employees' mobile phones or other electronic devices remotely and easily. In addition, spy features and functions provided by Spyic are supported by iOS and Android devices!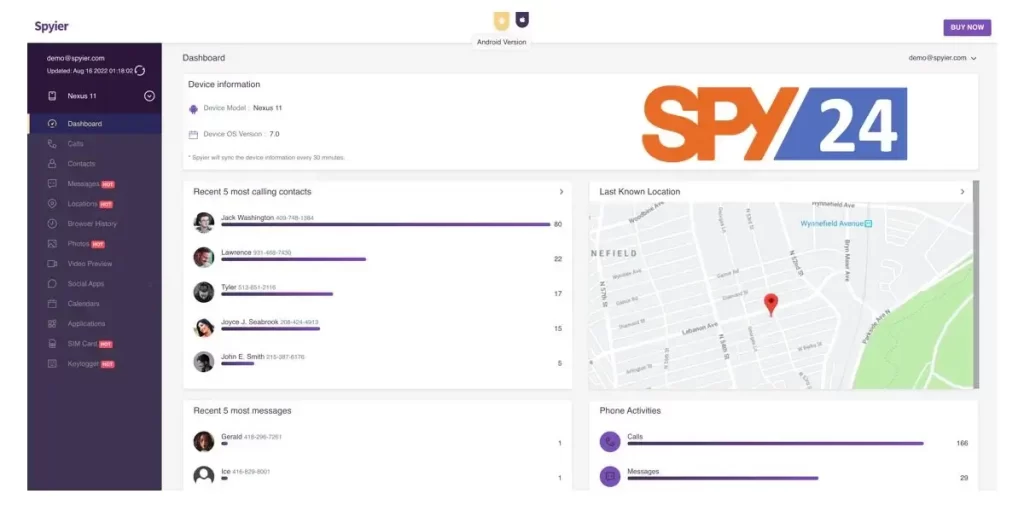 10. mSpy app:
Mspy is a remote surveillance app that offers several spy features, such as phone GPS location tracking, call, and SMS recording, SMS transmission, remote screenshot capture, etc. Of these features, remote screenshot capture is one of the most important. With this feature, you can remotely capture screenshots of all text message activities of your children or employees so that you can monitor all the activities on their phones without them knowing. In addition to the great features mentioned above, mspy spy app can also monitor social media activities, web activity, and app usage information!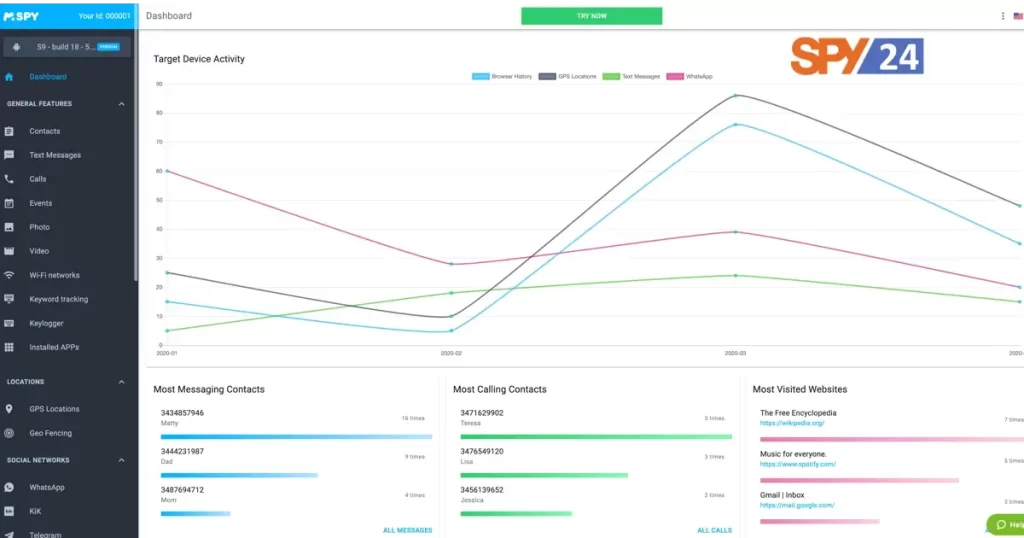 iOS spy apps can also remotely take screenshots. The iOS spy software can also be installed on the device secretly, and after setting it up, it can remotely capture screenshots, log location information, remotely monitor iOS devices, and so on. There are many iPhone monitoring tools like this, but the most popular iPhone monitoring software among overseas users is Spyic, also known as Spyic.com. This website claims to provide iOS spy app services for parents, employers, partners, and employees to monitor iOS devices like iPhones, iPad, and iPods.
App Installation And Setup (SPY24):
1. Download and install the free version of the SPY24 spy software on your phone through the Google Play Store.
2. Download the paid version of the SPY24 spy software on your computer through the SPY24 website: www.SPY24.io
3. Create a SPY24 account by providing your phone number and password.
4. Log into the SPY24 website and access a free version of your phone.
5. Start using the SPY24 spy software to remotely spy on the target phone screen and control it remotely.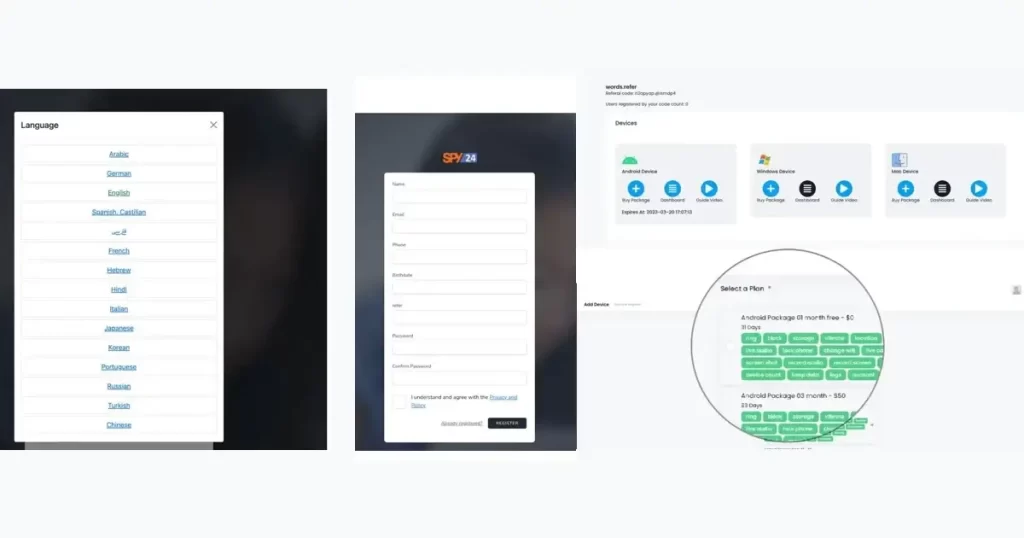 ---
How Can I use SPY24 screenshot features?
In order to use SPY24's full spy features, including screenshot services, remote control of the target phone, GPS location tracking, SMS/text message retrieval, call recording, call interception, audio recording, social media monitoring, and so on.
You need to register as a paid user of SPY24.
After registration, you will have access to a special Control Panel which can be used to remotely spy on a target phone and monitor what your child is doing on that phone screen.
In the Control Panel, there is a screenshot function, which can remotely capture screenshots of that phone's screen activities.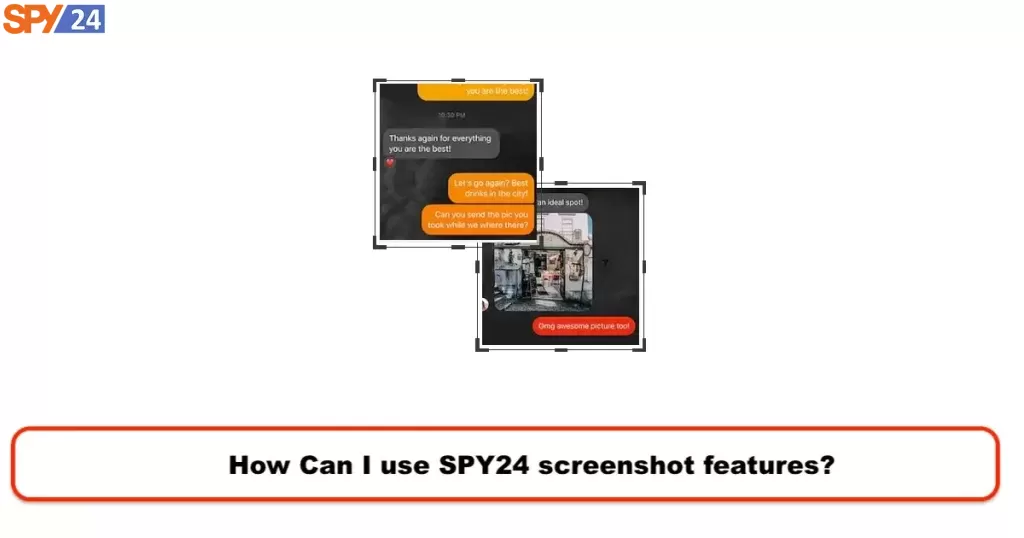 Which Devices Can I Monitor Using SPY24 Live Screenshots Monitoring App?
Android: The SPY24 screenshot tool supports all Android devices with Android OS, including Samsung, OnePlus, Huawei, ZTE, LG, Xiaomi, Sony, Honor, OPPO, HTC, and other smartphone devices. No matter what smartphone models your child uses, you can be assured of the spying function of this spy software. iPhone: The SPY24 screenshot app also supports the iOS operating system on iPhones. It supports spy devices such as iPhone 5S, iPhone 6, iPhone 7, iPhone X, iOS 10.0, and later iOS operating system versions.
Can I take Screenshots Remotely with SPY24 On my iPhone?
Yes, the SPY24 screenshot tool supports remote screenshot capture on iOS devices such as iPhones. In the SPY24 Control Panel, there is a "screen capture" function that supports this feature, with which you can remotely capture screenshots of your child's iPhone screen and then view the screenshots through the Control Panel.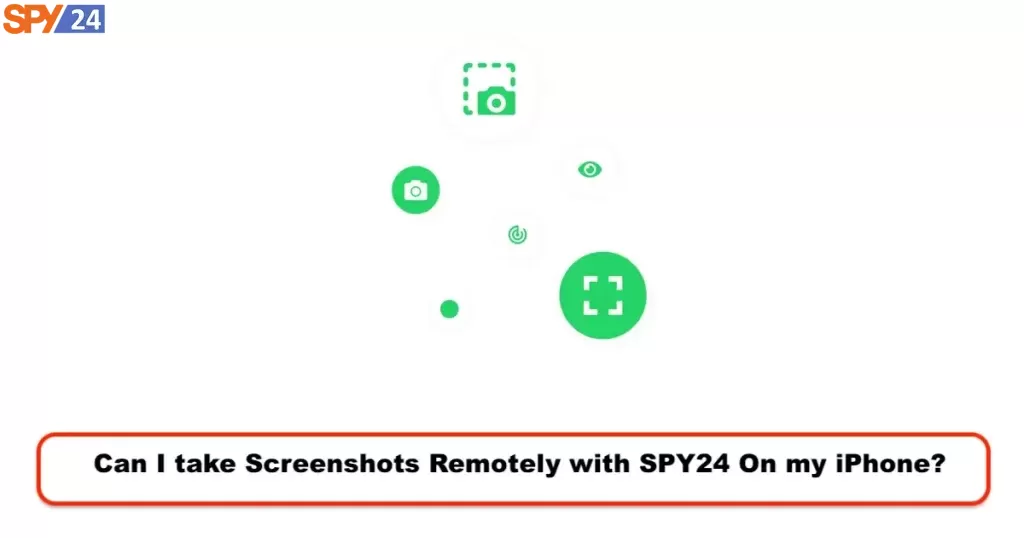 Also, the SPY24 screenshot service supports the iPhone's multiple screenshot capture function. With this function, you can remotely capture multiple screenshots at the same time, which is very useful for spying on your child's iPhone.
Is SPY24 Legal and Safe?
Yes, the SPY24 spy software has been tested and registered by governments in multiple countries and is regarded as legitimate spy software.
Moreover, SPY24 is a trusted software that has been reviewed by trusted third-party institutions such as PC Mag and TrustPilot.
You have nothing to worry about regarding the law and ethics when using SPY24.
And your personal information and information captured by the SPY24 spy software are safe. No one can know about the usage of SPY24, and your target people are unaware of the fact that they are being spied on.
Is SPY24 Easy to Use?
Yes, SPY24 is a user-friendly and easy-to-use spy software. All you need to do is download and install the spy app on your child's phone before you have the ability to remotely control the phone.
All spy features and functions can be controlled in the Control Panel, which is intuitive to use thanks to its simple design.
In order to learn to use SPY24 spy features, all you need to do is watch the video tutorials provided by the SPY24 website and you will become a professional spy.
FAQs:
Can Someone Remotely Screenshot My Phone?
Yes, someone can remotely take screenshots of your phone screen. If you have installed any spy app or malware on your phone, then that spyware can remotely capture photos on your phone screen, allowing whoever installed the spyware to view those photos later on.
In addition, some websites also have the capability to take screenshots of your phone screen without your knowledge.
Therefore, it is always best to be cautious of what you are doing on your phone and to take regular precautions such as updating your operating system, avoiding suspicious links, and not installing unknown software from untrusted sources.
What is the best app for remote screenshots?
The Best apps in 2023 are:
1.SPY24
2.Minspy
3.xnspy
4.Kidguard Pro
5.IkeyMonitor
With their powerful remote screenshot services, these spy apps can help you remotely capture screenshots of different mobile phones and devices, allowing you to monitor and protect your child's safety effectively. At the same time, these spy apps all offer spy services such as call recording, text message retrieval, and GPS location tracking, which can help parents better understand their children's real-time status and behavior and protect them from potential dangers effectively.
Conclusion:
If you are considering the best spy apps for spying on children or employees for parents or employers, you should consider the SPY24 spy app. With its powerful features and affordable price, SPY24 is a great choice for users looking to have total control over their children's activities on the phone or to monitor the employees' performance in the company. SPY24 spy app is easy to use with an intuitive design and user-friendly features, which makes it perfect for monitoring children or employees on their phones. You can rest assured about the legality and safety of this spy app.