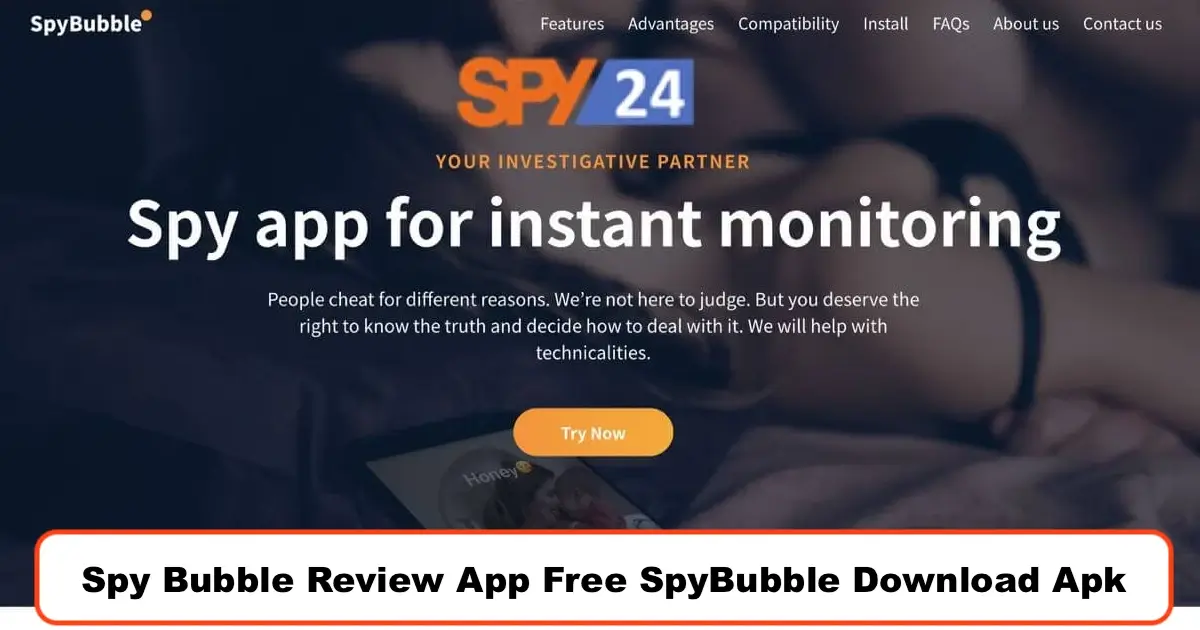 SpyBubble is the ultimate solution for those who're worried about their loved ones' activities on their cell phones. Many times you need to control your loved ones without them knowing. For example, you might want to make sure your kids do not visit inappropriate websites or contact strangers. Of course, this is completely different from malicious hacking because you want to check if everything is OK. The question is how you can figure out everything about all their activities even when they're away from you. Fortunately, there is something that everyone has these days and takes it with him/herself everywhere. Cell phones are now an essential part of our lives and we can't imagine a single day without them. So if you want to track someone and monitor all of his/her activities, it's enough to spy on their cell phones. Thanks to advancements in software technologies, spy apps can fetch all important information from a cell phone and send it to a remote server to monitor the phone's activities. 
In this article, we're going to introduce one of the best cell phone monitoring apps. Here we've gathered a complete review on SpyBubble to help you keep track of your loved ones' activities on their cell phones.

What Is SpyBubble?
SpyBubble is one of the best cell phone monitoring apps available out there. With instant reporting and excellent support, SpyBubble has been able to draw the attention of all aorta of users from parents to employers. It provides you with a vast variety of spying features with no jailbreak needed. You can easily extract all the visible and deleted data from the target phone, even if you're not an expert user. If you're looking for a user-friendly and comprehensive cell phone spy app, you've come to the right place. With 3 simple steps, you can easily install the app and start monitoring everything on the target device.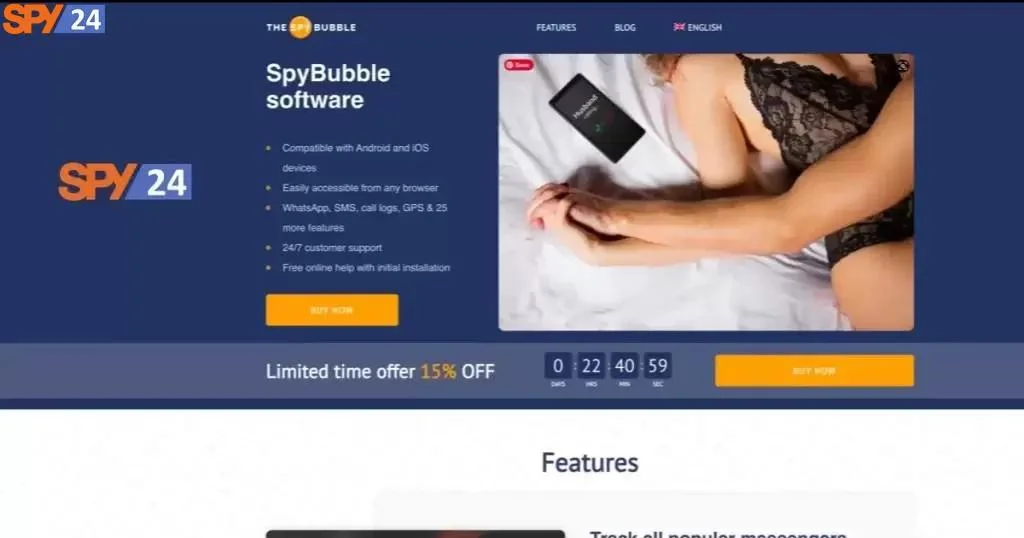 How Does SpyBubble Work?
As mentioned earlier, Spybubble is a great spy app that allows you to track every activity on Android and iPhone devices. It works in the background of the device and its operations are completely stealthy so that you can make sure that you'll never be detected. It won't be displayed in the app lists and the size and battery usage of the app is trivial. This way, there is no way for the target user to recognize the app.
It can easily record all the required activities and then share the collected data with a remote server so that you can keep track of the cell phone. The app allows you to track what your kids are doing on their phones. All the online activities of your children are captured and you can make sure that everything is OK.
Who Needs SpyBubble?
SpyBubble is great for three specific groups: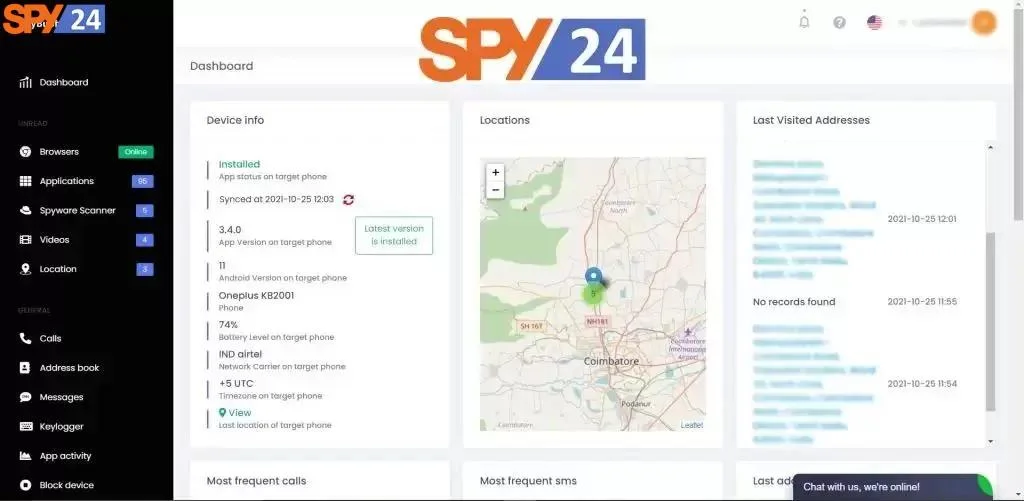 Parents for parental control
SpyBubble is one of the best options for parents who want to track their kids' activities on their phones. For example, if you're worried about the websites your kids visit, you can take advantage of SpyBubble. This way, you can track everything they've visited and make sure that they're not watching porn content. Also, you can prevent them from contacting strangers and sending inappropriate texts to them. Actually, SpyBubble is best for detecting sexting on your child's phone. Another great aspect of parental control offered by SpyBubble is location tracking, which ensures your kids' safety when they're away from you.
Women for catching cheating husbands
If you think your husband has a relationship with another woman, you'd better do something to catch him. The best thing is to install SpyBubble to monitor his activities, including SMSs, social chats, and calls. This way, he can't pretend that he's having a working call or meeting.
Employers for employee supervision
Last but not least, SpyBubble is great for employers who want to protect their business information. In fact, if you install the app on company-owned devices, you can be sure that nothing important will be leaked from the company. Moreover, you can monitor the performance of the employees and figure out if they're using your devices for personal use.
SpyBubble Reviews – SpyBubble includes the following spy features:
Now, let's take a closer look at the features of SpyBubble to understand what exactly it can do. Here is a list of the most important features offered by SpyBubble: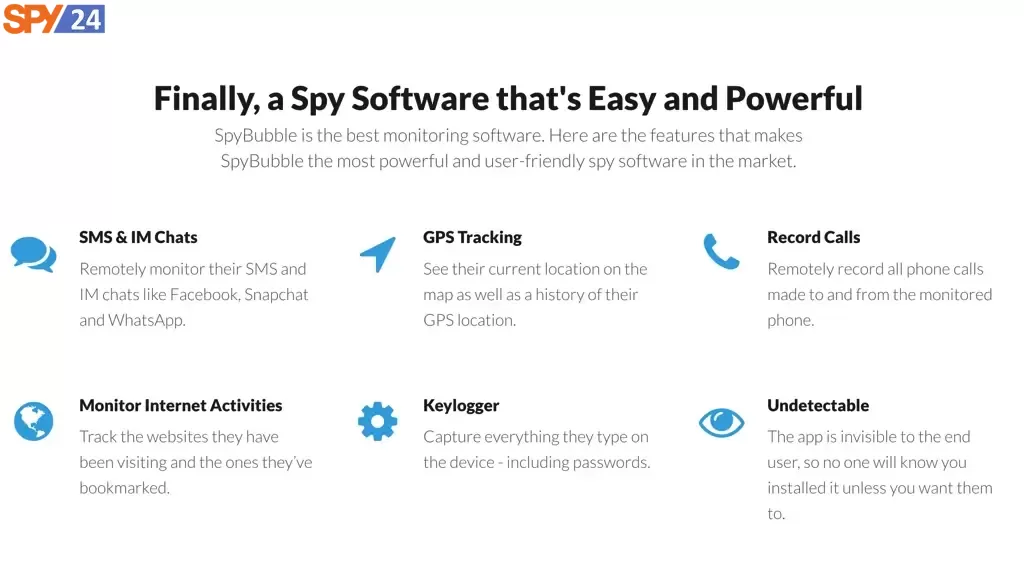 Keylogger
Using SpyBubble, you can capture all the keystrokes on the target phone. This way, you'll get important information about the user's activities including, text messages, chats on social media, passwords, usernames, notes, emails, etc.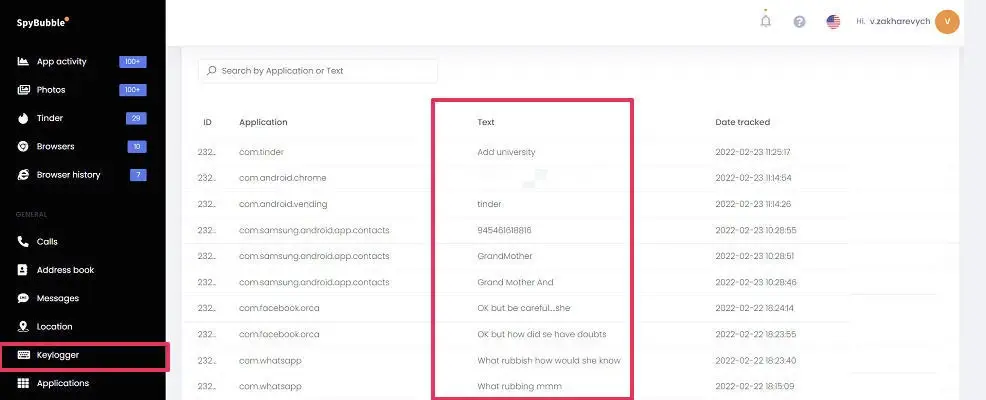 Social Apps Monitoring
The app allows you to track all the activities on major social media platforms such as WhatsApp, Instagram, Snapchat, Facebook, WeChat, Signal, Tinder, TikTok, etc. You can also monitor the user's Duo, Reddit, and YouTube.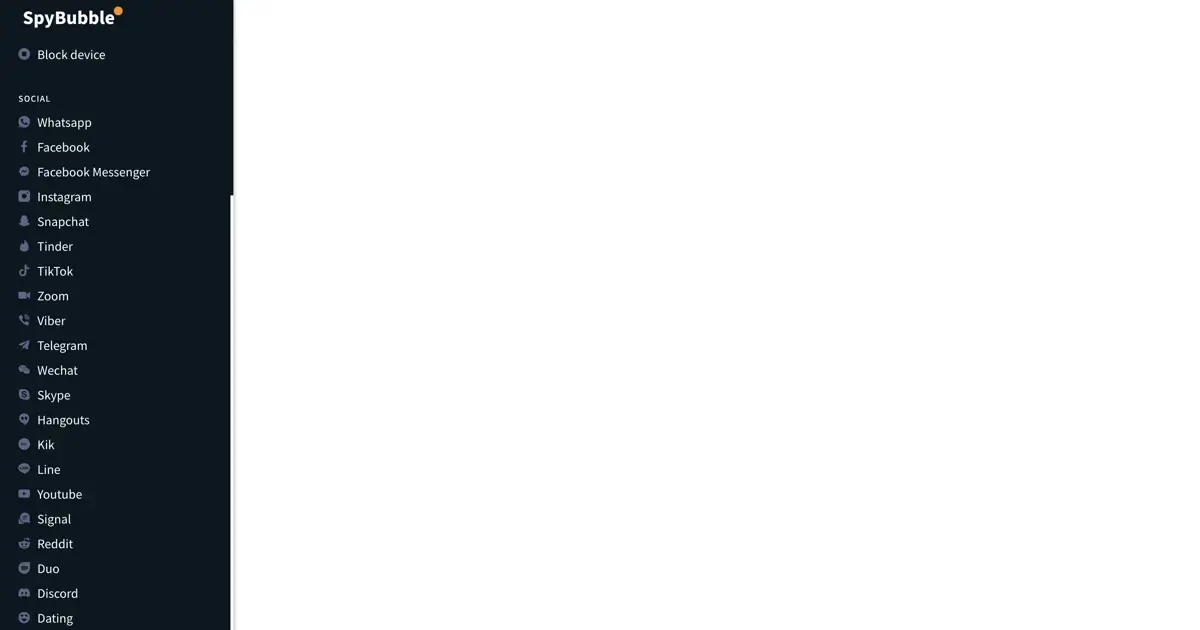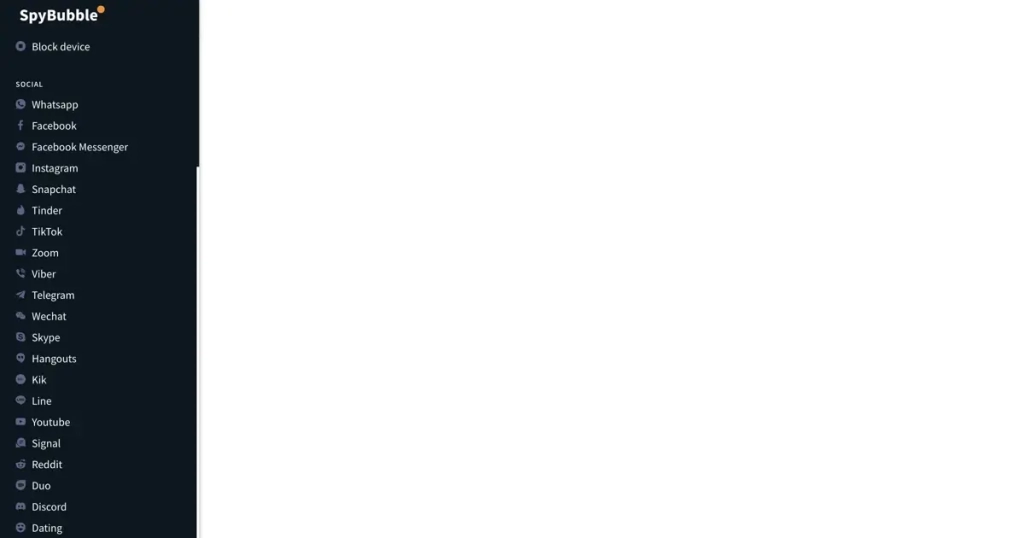 Browser History
This feature will remove one of the most important concerns of parents. You can see the history of your child's browser to make sure he or she doesn't visit inappropriate websites. SpyBubble logs all URLs the user has visited in the cell phone browser you'll be able to see if someone has been viewing something they shouldn't be viewing!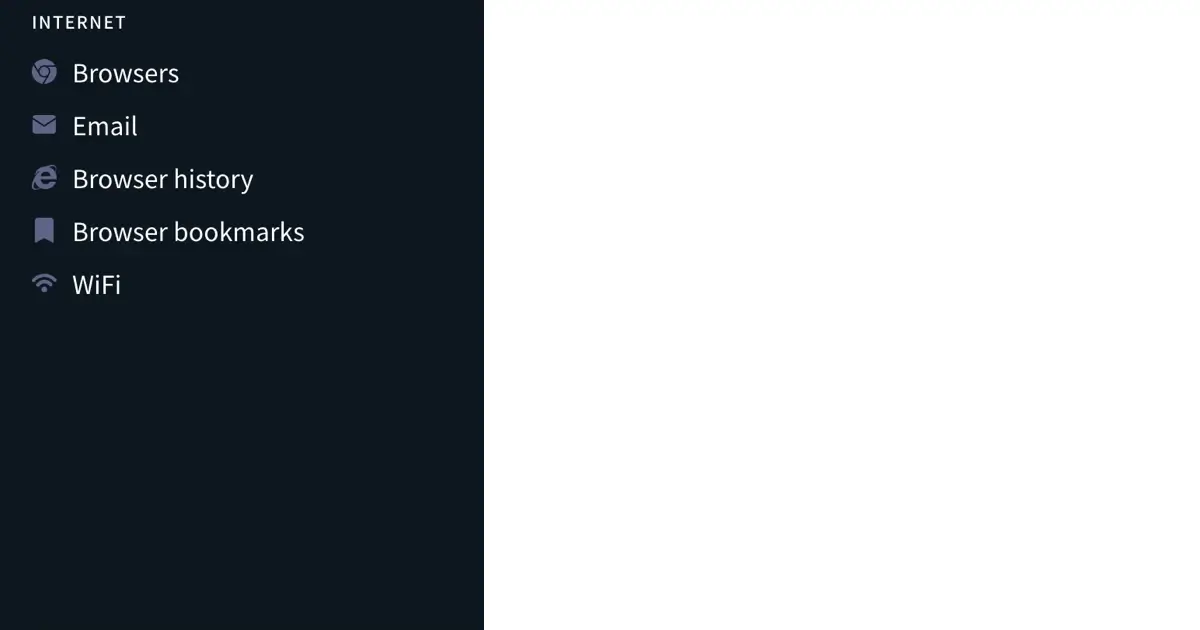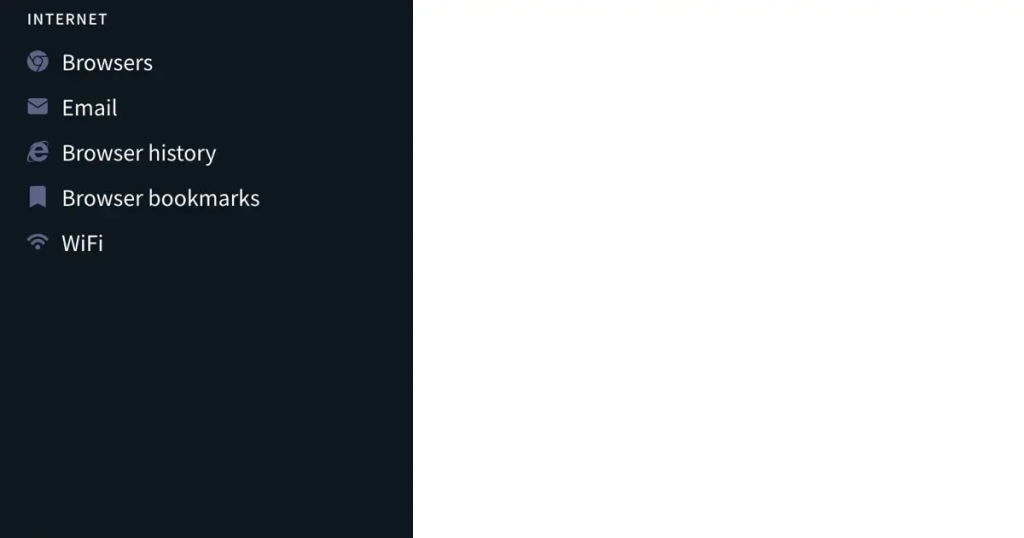 Call Logs
SpyBubble gives you insights into the user's call logs to understand his/her call history, including time and contact. This way, you can see the most frequently contacted people and see if your kids are calling the wrong people. See the numbers that your children or employees have called. Or what numbers have called them? In addition, you can see how many calls were made to each number, at what time they were made, and how long each call lasted. Also, if the number is registered under a name in the phone's memory, you can see it.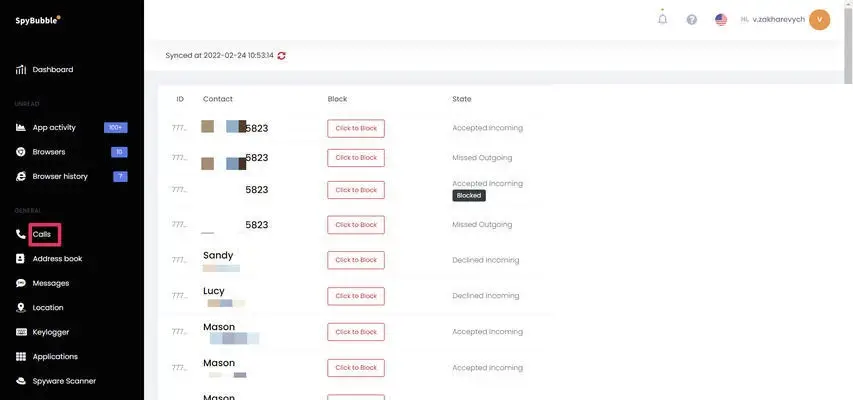 Contact List
You can also spy on the contact list of the target user to recognize suspicious contacts and take suitable measures if needed.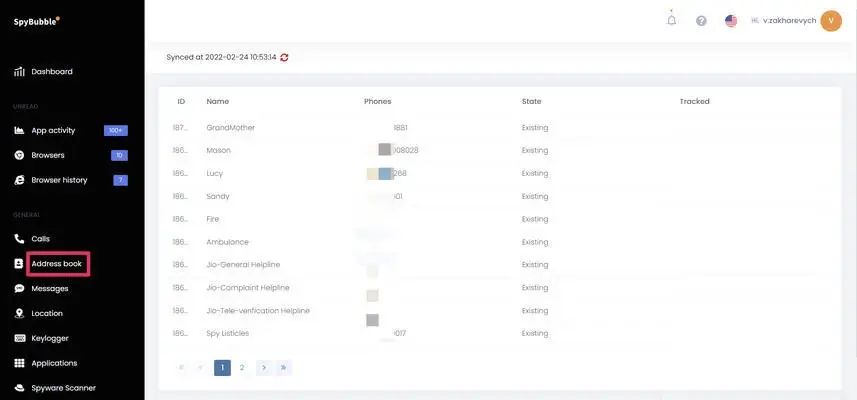 SMS Tracking
SpyBubble lets you easily read all the SMSs that the target user sends or receives. You can read any message that was received or sent from the phone. The messages are logged into your SpyBubble account as they are generated, so you can read them EVEN IF the holder of the phone erases them.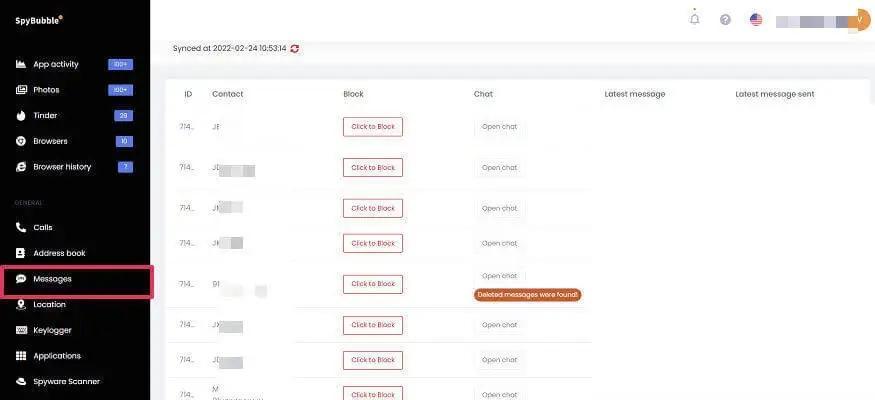 GPS Location Tracking
One of the greatest concerns of parents is to know where their children go when they're out. Using the GPS location tracking feature of SpyBubble, you can get rid of this concern because you can get their location in real-time. You can track the exact position of the phone using Google Maps. Find out if Junior is really at the library or if your employee is really stuck in traffic.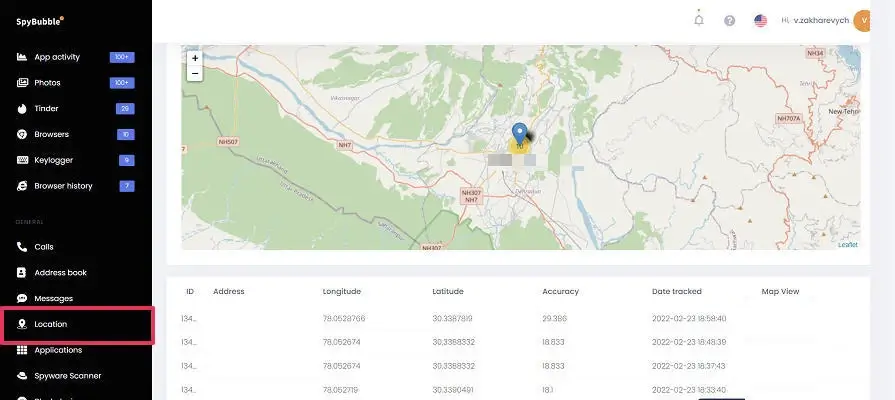 Installed App Monitoring and Blocking
The app has the ability to monitor all the installed apps on the target device. Also, if you see any unwanted app, you can block it remotely. This way, you can prevent your child from using harmful apps on his/her cell phone.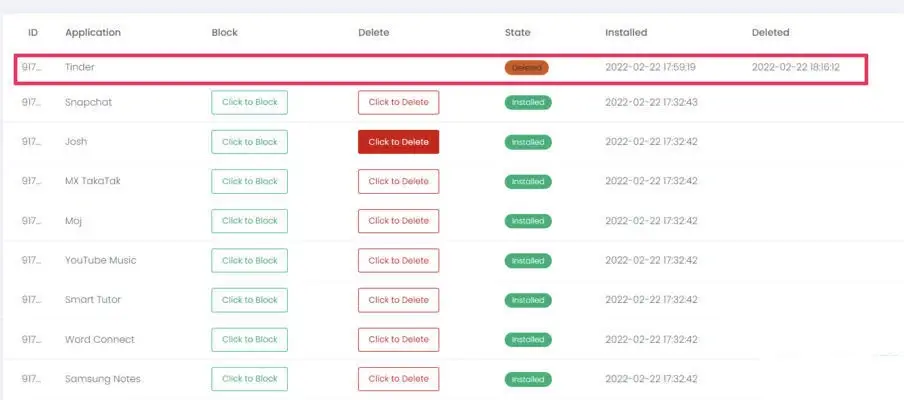 Email Spying
Spying on emails is another feature of SpyBubble. You can read all the sent and received emails on the target cell phone. This is great for employers who want to track their employees' working and personal emails during working hours. With Email Tracking SpyBubble will log each and every incoming and outgoing email in case they are trying to hide something via email.
100% UNDETECTABLE
You can do all this spying without being detected! There is no sound, icon, or anything at all in the target phone. No chance they will find out SpyBubble is on their phone. SpyBubble is 100% undetectable!
Photo Tracking
SpyBubble uploads all photos sent and received on the phone to a web server where you can view them.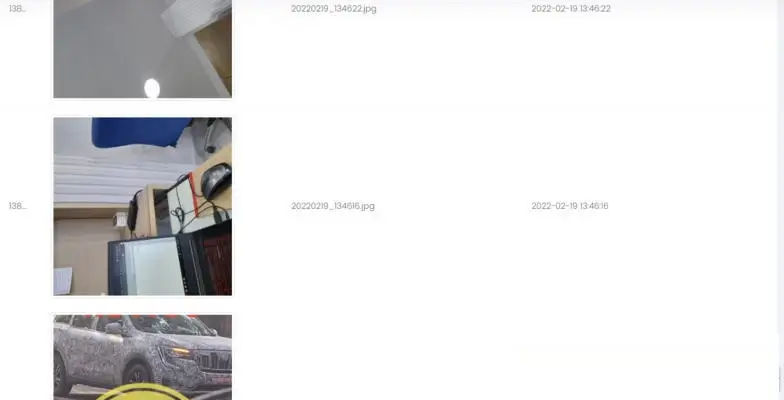 Internet Activity Monitoring
Allows for the monitoring of the target device's internet activity, including websites visited and online searches.
Camera Snapshot
You can take snapshots of your target user's phone to use as proof. This is a great feature for women who want to catch a cheating husband. SpyBubble will allow you to see every phone number that's registered on the memory of the phone, including any name that is assigned to each. This makes it much easier to find out who is being in contact with the phone without requiring you to make any embarrassing or awkward calls.
The important point is that their services are sometimes offered only for Android or iPhone, so you have to check if the service you like supports your target device. For example, the keylogger and GPS location features are only available for Android devices. This is one of the worst drawbacks of this app.
SpyBubble Compatibility
SpyBubble has good compatibility with Android and iPhone devices. You can use it on all Android OS 4+ and all versions of iPhones and iPads. To make sure that your target phone is supported by the app, you can enter your phone's model in a tool on their site to check its compatibility.
Spy Bubble Install App Free SpyBubble PRO Download Apk
SpyBubble Download Apk
If you want access to advanced features such as remote control capabilities and detailed reports about usage patterns on your monitored devices, then downloading SpyBubble Pro Apk can be beneficial for you. This version of Spybubble includes all of the features available in the free version plus additional features such as remote control capabilities and detailed reports about usage patterns on monitored devices. With this advanced version of spy bubble, users are able to get even more out of their monitoring experience than ever before!
SpyBubble is free to download.
SpyBubble is the most advanced way to track and monitor cell phones in the world.
SpyBubble is no longer recommended because they changed their app so that the app icon is always visible. This means that their products are no longer hidden. The app will show up on the screen of the phone and let the user know that the device is being watched.
SpyBubble Free Download (No Longer Recommended) If you want a complete stealth app to spy on your kids or keep an eye on your employees, check out our suggestions below:
Download an Android app:
---
No-Jailbreak iPhone App Download:
---
No-Jailbreak Solution at SPY24 is now live. The solution is as simple as it gets: the customer just puts in their Apple ID and password into the online panel, and that's it.
These programs run in the background of the phone, and the user never knows about them. All of them do what they say they do, and they all have good customer service teams to help you every step of the way.
How To Install SpyBubble App On Android?
Here is a simple guide to installing SpyBubble on Android devices:
Check the Android version for compatibility. If you're not sure about the version, go to the Settings tab, and from there, click on the About Phone option. Here you can see the Android version.
Enable the device to install apps from Unknown Sources. To do that, go to the Settings tab, and from there, click on the Security option. Now, click on the checkbox of Unknown Sources.
Go to the website of SpyBubble to download the app for Android.
Go to the Downloads folder and click on the spybubble.apk file to start the installation. When it is completely installed, you'll see the final screen.
Open the app and log in to your account to start monitoring.
How To Install SpyBubble App On iPhone?
You don't have to install the SpyBubble app on the target iPhone. SpyBubble App can track an iPhone through iCloud backup. As a result, there is no need for physical access and installation as long as iCloud is activated and 2FA is disabled on the target device.
All you need is the target phone's iCloud credentials. Then, you can easily monitor the device remotely and without jailbreaking.
Download the SpyBubble app from SPY24.
Open the SpyBubble app and log in with your account details.
Enter the target device's Apple ID and Password.
Select the features that you would like to monitor and enable them.
You're done! The SpyBubble app will now monitor the target device.
That's all it takes to install SpyBubble on your iPhone.
Instructions for Installing SpyBubble:
installing SpyBubble is easy and fast. All you need to do is follow the steps below:
Step 1: Create an Account
Visit the official SpyBubble website and select the "Try it now" option. Register using your email address.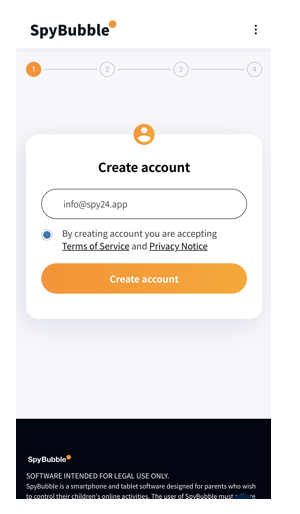 Step 2: Download SpyBubble
Go to the SpyBubble website and click the "Download Now" link. This will take you to the Google Play Store where you can download the SpyBubble app for free.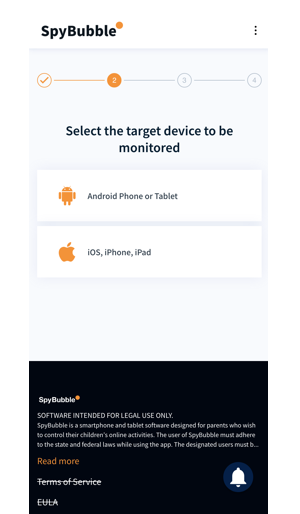 Step 4: Set up the Tool
After registration, choose your device type (Android or iPhone) and select a subscription plan. Follow the website's instructions to install and set up the application.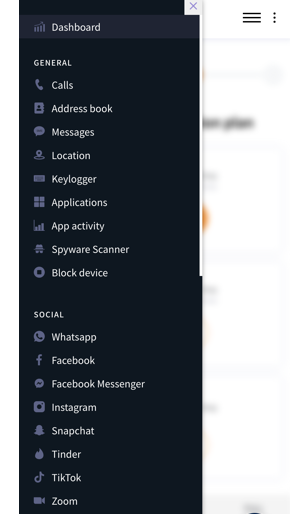 Step 5: Access the Online Dashboard
Once the app is installed on the target device, log in to your control panel to monitor the device's performance.
User Experience Feedback:
A significant benefit of using SpyBubble is its user-friendly installation process that does not require assistance from support. It can be completed in a few minutes, and the setup file size is only 14.17 MB.
For an iPhone, you will need an iCloud email address and the target person's password. Apple will send a code to the device that you must enter in your SpyBubble dashboard. Installing SpyBubble on an iOS device can be a time-consuming and challenging process.
SpyBubble Cost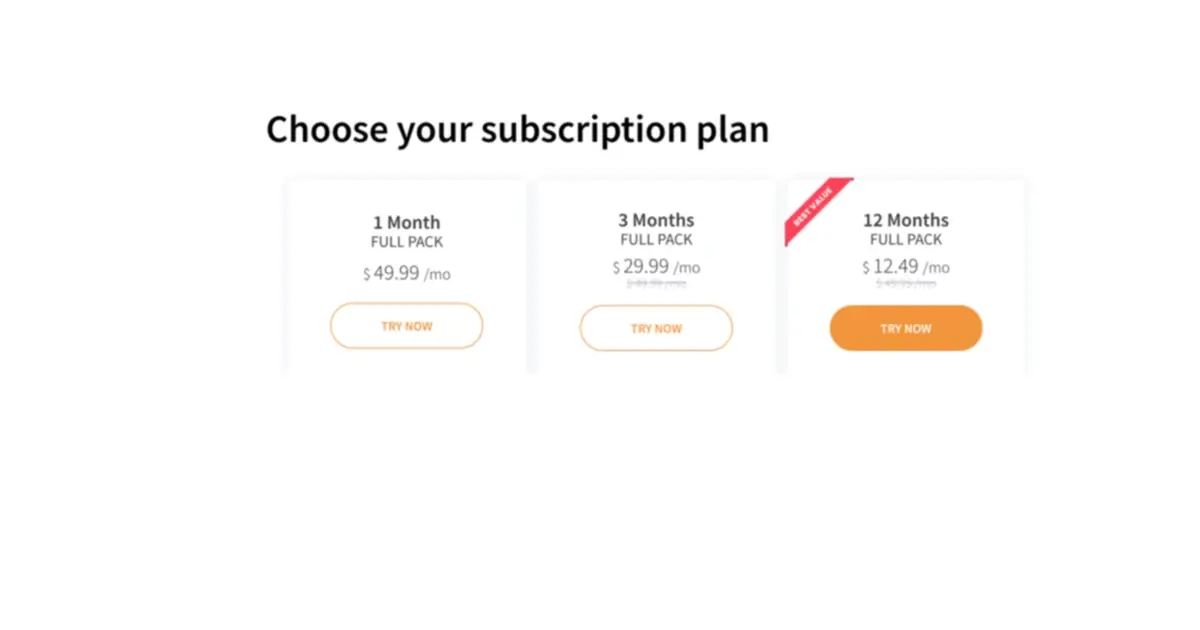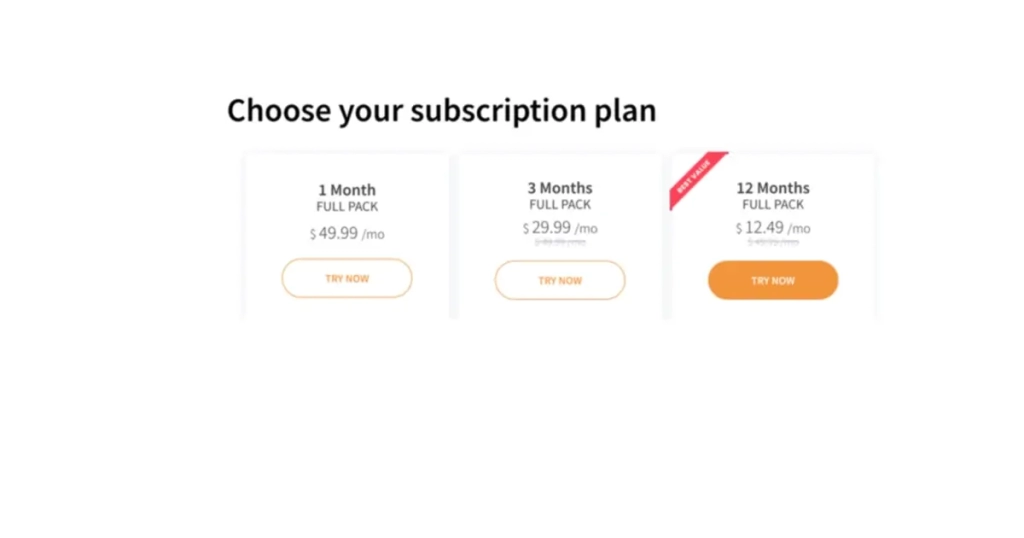 SpyBubble offers three subscription packages with different durations but the price is basically $49.9 per month. Of course, they'll offer some discounts for longer subscriptions as follows:
1 month, Full Package, $42.49 per month
3 months, Full Package, $25.49 per month
12 months, Full Package, $10.62 per month
Pros Cons SpyBubble App
Pros of SpyBubble App:
Monitoring: Allows a person to monitor the activity of a smartphone, including calls, messages, and location.
Parental Control: Can be used as a tool for parents to keep track of their children's phone activity.
Employee Monitoring: Can be used by employers to monitor the activity of their employees.
The user-friendly interface ensures effortless accessibility.
Furthermore, the GPS coordinates can be exported to other applications.
The customer service is excellent and readily available to assist with any issues that may arise.
Cons of SpyBubble App:
Privacy Concerns: Raises significant privacy concerns as it allows for the monitoring of another person's phone activity without their knowledge or consent.
Legal Implications: May be illegal in some jurisdictions and could result in legal consequences for the person who installed the app.
Ethical Concerns: The use of SpyBubble and other spyware apps raises ethical questions about the right to privacy and the limits of monitoring.
Technical Limitations: The app may not work as intended or may not provide accurate information.
However, for iOS devices, jailbreaking is mandatory.
The price point is slightly steep.
Additionally, some basic features like a website or number blocking are absent.
SpyBubble vs SPY24
Now that you know everything about SpyBubble, it's good to compare it with SPY24 to see the differences.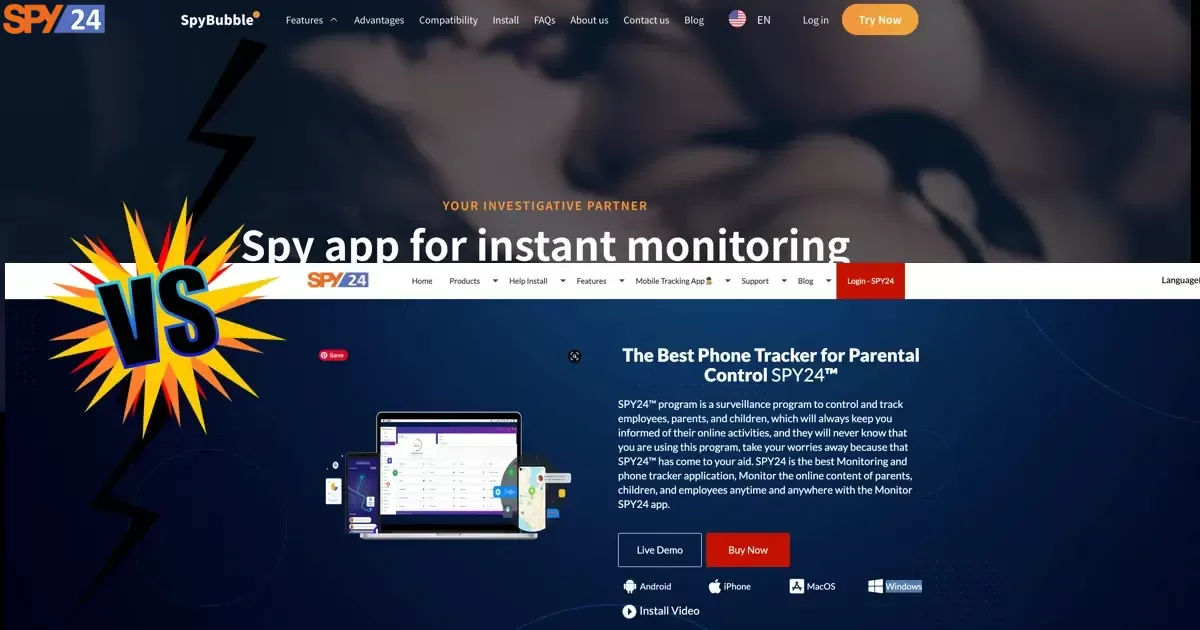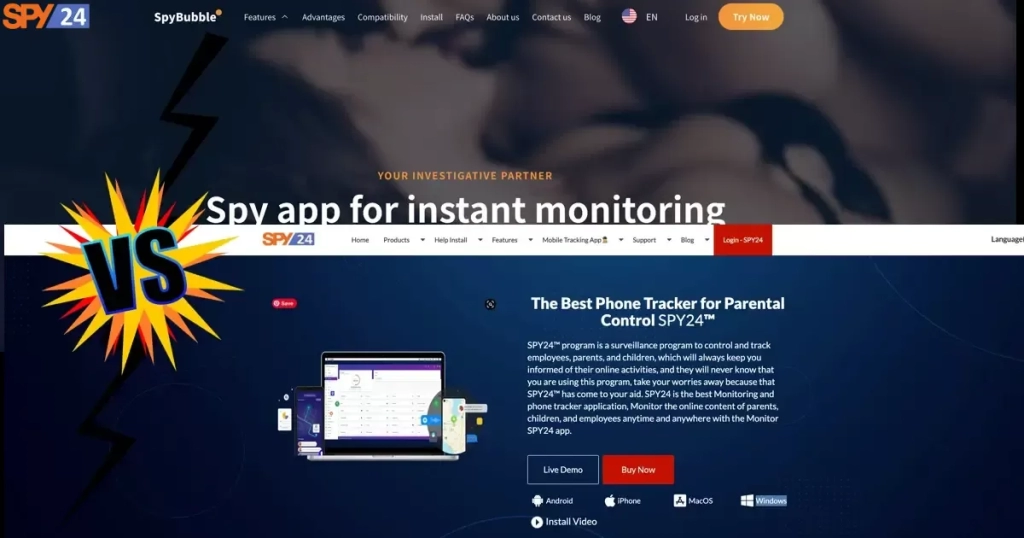 First, let's review the pros and cons of SpyBubble:
| Advantages of SpyBubble | Disadvantages of SpyBubble |
| --- | --- |
| Easy to install due to automatic setup | No geofencing feature |
| Track deleted call logs and messages | Video streaming and photo snapshot doesn't work always |
| Location tracking works well | No demo account |
| Syncs data quickly from the target device to your account | – |
| Has no significant impact on the target phone | – |
Features of SPY24:
Now, let's have a quick review of what you'll get when installing SPY24:
GPS Location Tracking and Geo-Fencing
SPY24 lets you get useful information about the location of the target device:
Tracking the device's GPS location
Real-time location tracking
Displaying the location on an interactive map
Geo-fencing
History of the locations
Keylogger
The keylogging software on SPY24 lets you collect every keystroke on the target phone. This way, you can see text chat and messenger data and unlock passwords.
Social Media Tracking
SPY24 offers the best social media tracking features. Compared with SpyBubble, SPY24 supports more social media platforms. Here is the list of social media app tracking features offered by SPY24:
Instagram Tracking
Facebook Tracking
Twitter Tracking
Telegram Tracking
Skype Tracking
Signal Tracking
Snapchat Tracking
ViberTracking
KIK Tracking
KakaoTalk Tracking
LINE Tracking
Hike Tracking
BBM Tracking
iMessage Tracking
QQ Tracking
Hangouts Tracking
WeChat Tracking
IMO Tracking
Tango Tracking
TikTok Tracking
Tinder Tracking
Ambient Recording – Voice and Video
You can record everything that's happening around the target phone. In fact, SPY24 can hack the camera and microphone of the device. This is the most advanced
Email Tracking
All the emails of the target phone or computer can be tracked using SPY24.
Installed App Tracking and Blocking
SPY24 gives you the power to track all the installed programs on the target devices or even block any of them that you consider harmful.
SPY24 Cost
SPY24 offers more pricing packages compared with SpyBubble:
| Android Packages: | Premium |
| --- | --- |
| 1 Month   | (31 Days) for free – $0 |
| 3 Months  | (93 Days) for $50 |
| 45 Days | (45 Days) for $5 |
| 6 months | (180 Days) for $76 |
| 12 months  | (360 Days) for $120 |
| Column 1 Value 6 | Column 2 Value 6 |
| IOS Packages: | Premium |
| --- | --- |
| 1 Month   | (31 Days) for free – $0 |
| 3 Months  | (93 Days) for $50 |
| 45 Days | (45 Days) for $5 |
| 6 months | (180 Days) for $76 |
| 12 months  | (360 Days) for $120 |
| Column 1 Value 6 | Column 2 Value 6 |
| Windows Packages | Premium |
| --- | --- |
| 24 hours |  $0 |
| 1 month  | $25 |
| 3 months  | $46 |
| 6 months | $60 |
| MAC Packages | Premium |
| --- | --- |
| 24 hours |  $0 |
| 1 month  | $25 |
| 3 months  | $46 |
| 6 months | $60 |
Advantages of SPY24 over SpyBubble
Here is a summary of why you have to choose SPY24:
24/7 support
Compatibility with Android, iOS, Windows, and macOS
Offering more than 250+ features
No need for jailbreaking and rooting for many features
Completely undetectable
Diverse and affordable pricing options
1-month free trial
Easy installation
User-friendly dashboard
Conclusion: Which Spy App Should You Use?
We reviewed SpyBubble features and compared them with SPY24. Although SpyBubble is a great tool for both parents and employers, it can't compete with SPY24 in terms of the free trial, variety of features, compatibility, and customer service. In fact, the most advanced and comprehensive spy app you can find on the market is SPY24. We'll ensure that every spying feature that you might need on Windows, iOS, Android, and macOS is offered by SPY24. You can be sure that you'll have the most updated spying techs in your dashboard at the most affordable cost. So whether you want to monitor your children or your employees or even catch your cheating husband, you don't need to search for another cell phone spy app. Try our one-month free trial to see the power of SPY24 and recommend it to your friends.
FAQs
Here are some common questions about SpyBubble.
What are the best features of SpyBubble?
It has more than 40 monitoring features, including but not limited to:
Restricting incoming and outgoing calls
Disable SMS
Social media monitoring
Geofinder
Website blocking
WiFi blocking
Keylogger
Call logs
Browser history
What is the best alternative for SpyBubble?
SPY24 is the best SpyBubble alternative. With more than 250 spy features, responsive customer support, diverse pricing plans, and a money-back policy, SPY24 is the best monitoring app available out there. It supports all operating systems including Android, iOS, macOS, and Windows, and is great for both parents and employers.
Is it legal to spy on someone's phone using SpyBubble?
NO! Installing an app on other people's devices without them knowing is against the law. Also, collecting their information without their consent is illegal so you can only use SpyBubble for parental control and employee supervision.
Is SpyBubble detectable?
It works in complete stealth mode and it's extremely difficult to detect it on your phone.
Is jailbreaking or rooting necessary for using SpyBubble?
No! Many of the features are offered without needing to root Android devices or jailbreak iOS devices.
Does SpyBubble work on my phone?
SpyBubble was designed to work on most smartphones and BlackBerries. New models are being made compatible with the system as they become popular. Click here for a list of models and brands compatible with SpyBubble.
How to detect SpyBubble on your phone?
If you experience strange things like the following list, you have to check your phone in terms of spyware:
Too much data usage
Your battery gets drained too soon
Overheating device
Weird noises
Your device works slowly
Suspicious ads
Being active while the phone is in standby mode
Does SpyBubble Work In My Country?
SpyBubble works in any part of the world and support all languages. If you can use a smartphone in your country, you can install SpyBubble on it and monitor it.
Q: Is SpyBubble legal?
A: It is completely legal as long as you own the phone or have the authorization to install SpyBubble on it.
Q: Will other people know that SpyBubble is installed or running on the mobiles I provide them with?
A: No, there is no icon or symbol that shows the status of SpyBubble on the screen of mobile.
Q: What guarantee do I have that SpyBubble will really work?
A: Your satisfaction is our #1 goal. If you are not satisfied with your purchase within 60 days, just let us know and we will be happy to provide you with a full refund.
Q: Do you provide technical support?
A: Yes, we do offer technical support online in case there is any problem you need help with.
Q: Does SpyBubble ever get updated?
A: Yes, We constantly update SpyBubble in order to make it compatible with new models. As a subscriber, you'll get every future update free of charge.
Q: Do I need to have Internet access on my mobile?
A: Yes, it is necessary to have it on the target mobile if you're planning on supervising the target mobile from your own mobile.
Q. How much does it cost to join SpyBubble?
A: It just costs you a one-time fee of $42.49.