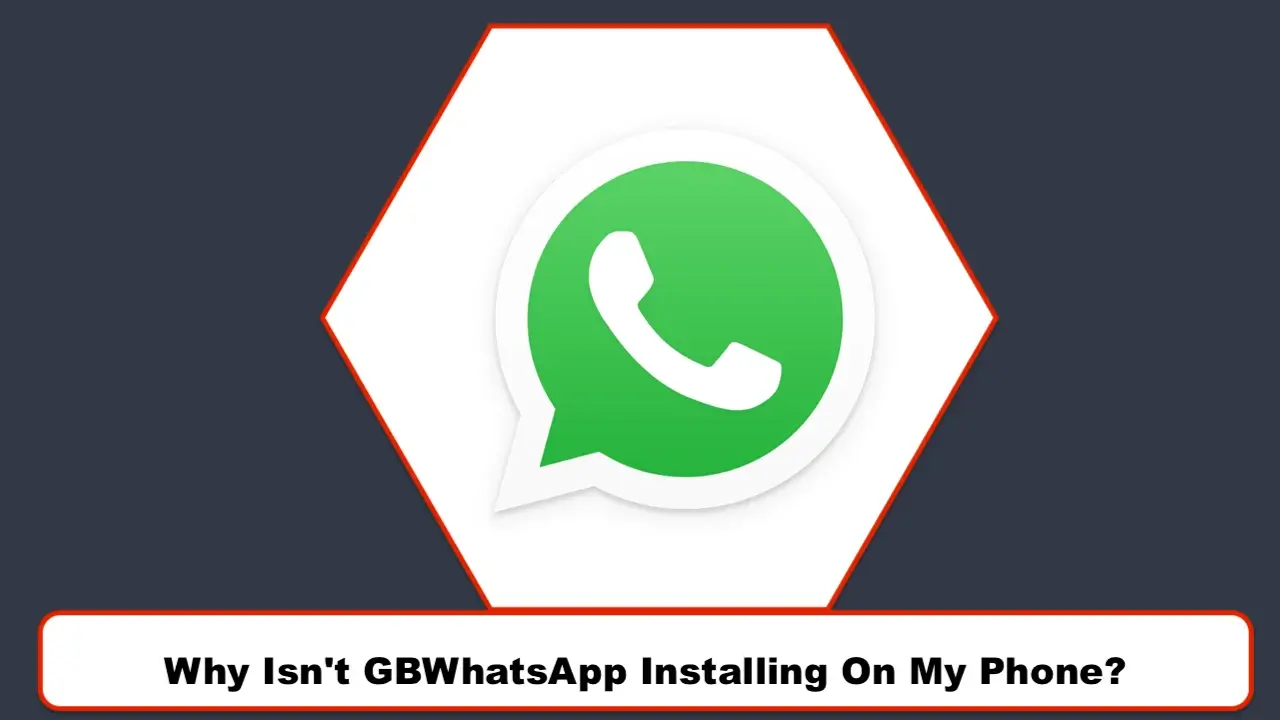 In this article from SPY24, we discussed the problems of working with the WhatsApp GB application. Many times you face many problems connecting with WhatsApp GB. In this article, we have fully investigated the problems of WhatsApp GB connection.
Troubleshoot GBWhatsApp installation issues
GBWhatsapp is very popular among many Android users today as it supports additional features compared to regular Whatsapp. From being able to view deleted messages, deleted chats, and more, GBWhatsapp for Android is an app that everyone just wants to try.

In this article, we will show you how to download and install GBWhatsapp for Android and transfer GBWhatsapp data to Whatsapp easily. we will also examine the solutions to solve the problem of WhatsApp GB not working. WhatsApp is a very popular messenger in the world that has more than 2 billion users. As you know, many users have many problems with the WhatsApp application. In this article from SPY24, we have solved all these problems by thoroughly investigating this issue. So Read to find more.
Features of the Latest GBWhatsApp for Android
The latest version of GBWhatsapp for Android is packed with many incredible features, including the Anti-Ban update, new cool emojis, fixed bugs, a newly updated base, and more. Below is a brief breakdown of what to expect from the latest version of GBWhatsapp Android app.
Latest GBWhatsapp features:
Fundamentally revised base
people can reply to group messages privately
Anti-Ban Update
Users can call members in groups.
Support new cool emojis.
The problems with stickers from the Google Play store have been fixed.
Bugs have been fixed and there are no more crashes when searching for topics.
Now that we know the latest features of GBWhatsapp, let's take a look at how we can install GBWhatsapp.
Download and Install GB WhatsApp for Android
As you know, Google Play Store does not support modified versions because of copyright issues. So, to download GBWhatsapp, you need to visit a website that supports MOD apk download. Also, to allow the app to be downloaded from a third-party website, you need to turn on the "Unknown sources" option in the settings under the Security section. Follow the steps below to download and install GBWhatsapp for Android in a few clicks:
Step 1: Go to your web browser and download GBWhatsapp's latest version file for Android.
Step 2: Once the downloading process is complete, open the file and click Install.
Step 3: The installation process will take a few minutes. After that, launch the GBWhatsapp app and enter your mobile number to chat with your contacts.
GBWhatsApp to WhatsApp Transfer
Nowadays, GBWhatsapp users are tired of complicated backup processes, so many of them have reverted back to regular WhatsApp. Maybe you are one of those people who want to transfer their GBWhatsapp data to Whatsapp, but you don't know how to do it. Don't panic. We're here for you.
All you need is the efficient Wondershare MobileTrans data transfer software. This advanced tool supports a plethora of robust features that make it easy for users of all levels to transfer data from GBWhatsapp without any special knowledge required.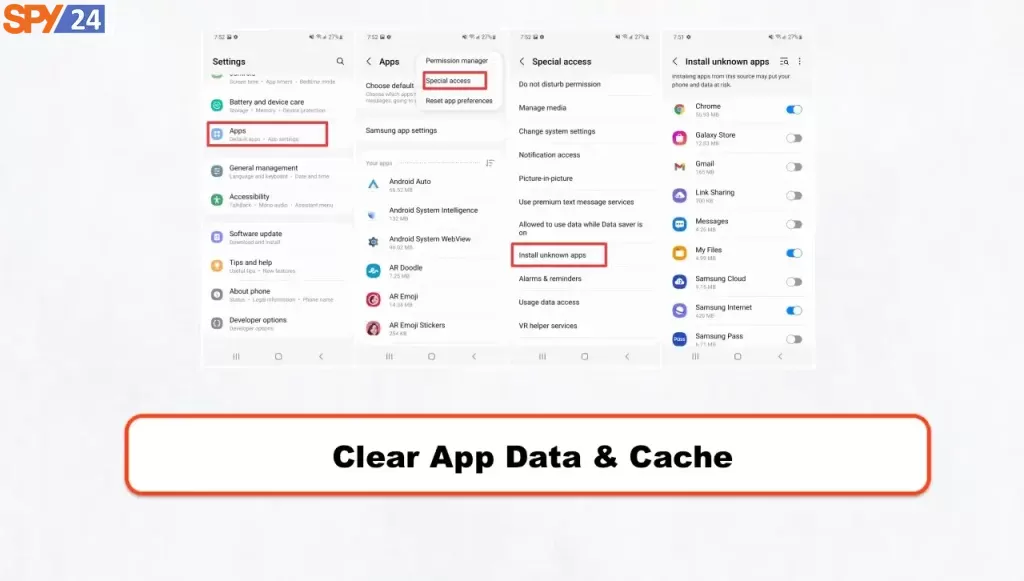 Moreover, MobileTrans not only supports transferring GBWhatsapp data from Android to Android, but you can also transfer GBWhatsapp data from Android to iPhone without any complications.
MobileTrans Key Features:
Efficiently transfer backup, and restore data on both Android and iOS devices.
Supports transferring 18+ types of data, including videos, chats, photos, and documents. Etc.
Offers the widest device coverage: Over 6,000 mobile devices and is compatible with both Mac and Windows PC.
Recover accidentally deleted data in just a few clicks.
How to use Wondershare MobileTrans to transfer GBWhatsapp data to Whatsapp
Make sure you only run GBWhatsapp on your Android device and have the Wondershare MobileTrans app installed on your PC before starting GBWhatsapp transfer process below. Then follow the rules below:
Step 1: Open MobileTrans on your PC and choose "Whatsapp Transfer" from the "Home" page.
Step 2: Click GBWhatsApp Transfer and connect your two Android devices with GBWhatsapp and the other device with WhatsApp to your PC. After that, select the Android device with GBWhatsapp as the source and, as the destination, the other phone with WhatsApp.
Step 3: Click on the Start button to start the GBWhatsapp data transmission. You must Wait for some time until the process is fully complete. After that, disconnect both devices from your PC.
Now your GBWhatsapp data has been locked into WhatsApp.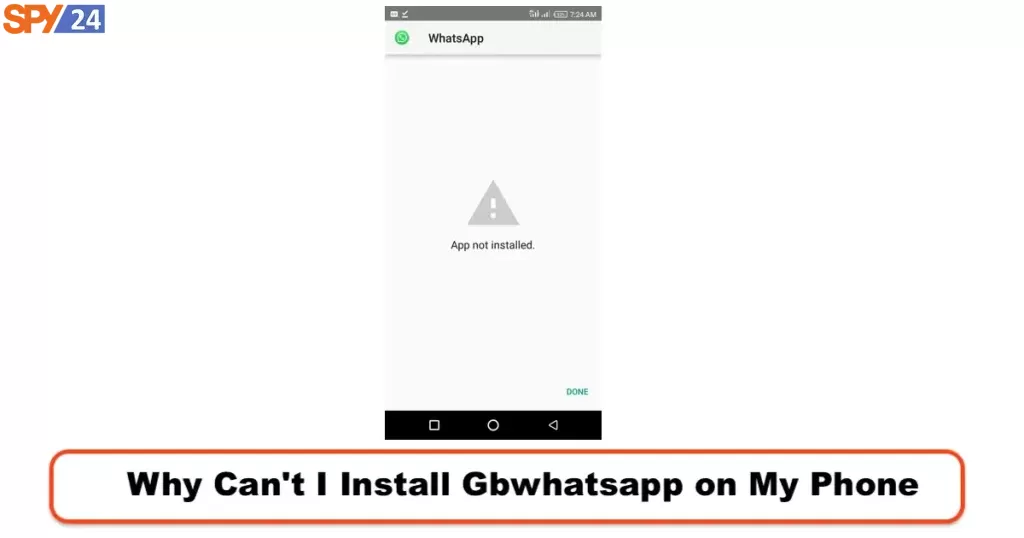 As you see, you do not need special knowledge to download and install the latest GBWhatsApp on your Android device. With just some clicks, you can get the job done perfectly without any hassles. if you want to convert your device to an iPhone or a new Android device and transfer your GBWhatsApp data, an efficient data transfer tool like Wondershare MobileTrans is always useful.
What is causing GBWhatsapp to have problems?
Many SPY24 users, such as the following user, ask about various problems, such as the WhatsApp app not working, but what is the solution?
GBWhatsapp is a modded WhatsApp application that is very popular among users all over the world. Nowadays, many people prefer this app because it has fewer limitations. GBWhatsapp allows users to access deleted messages in a chat, view friend's statuses, including deleted messages, send auto-replies, and much more. One of the biggest disadvantages that the users of this app face are the delayed messages from GBWhatsapp. Maybe such an error occurs on your GBWhatsapp. Don't panic because there are several solutions that you can use to fix the problem in a few clicks. So read on and find out more from SPY24.
Part 1: Why my GBWhatsApp won't send/receive messages
There are several reasons why GBWhatsapp can delay incoming and outgoing messages. But here are listed the most common reasons for delayed GBWhatsapp messages;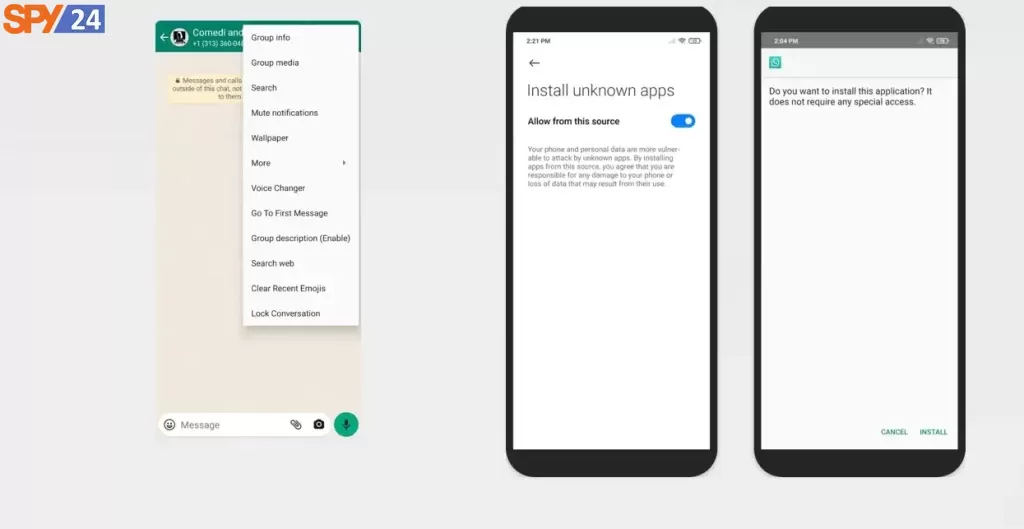 Poor Internet Connection: The main reason for GBWhatsapp messages delay is a poor internet connection. Perhaps you have an unstable provider that causes your GBWhatsapp to not be able to receive or send messages.
Disabled mobile data: Without mobile data, no one can surf the web or access social media apps. So if your mobile data is off, you probably won't be able to send or receive messages using GBWhatsapp.
GBWhatsapp App Issues: If you refuse to update GBWhatsapp to the latest version, there is a high chance that you are facing lagging message issues. Also, it might cause the app to close suddenly while you are using it.
Device configuration: Certain device configurations, such as enabling battery saver mode, may prevent you from receiving or sending messages on your GBWhatsapp. Yes, that's because battery-saver mode typically limits the internet connection on a device. This results in a slowdown of all types of internet activities running on the device.
Part 2: Ways to fix GBWhatsApp not sending/receiving messages
Method 1: Check the internet connection
A poor internet connection can cause delays in GB Whatsapp messages. Therefore, make sure that you have a stable internet connection and still have mobile data available.
Method 2: Restart GBWhatsApp
To restart GBWhatsapp, simply close the app completely, turn off the internet connection and then click on the app on your mobile device's home page to restart it.
Method 3: Enable background data
Have you suddenly stopped receiving Whatsapp notifications? Then there is a chance that your device's background data has been disabled.
Close GBWhatsapp and launch Settings. Tap on "Data usage." after that, select "Cellular data usage" or "Mobile data usage." Then click GBWhatsapp.
In the new interface, find the "Background data" option and enable it if it is disabled. Once you have done this, exit the page. You should now start receiving message notifications from your GBWhatsapp immediately.
Method 4: Disable Low Power Mode
Maybe you have enabled power-saving mode on your device. Then you need to disable it. The reason is that enabling a battery saver restricts the internet connection, making it difficult for the user to surf the internet or access any type of online activity.
Method 5: Clear Cache
Another way to fix GBWhatsapp delayed messages error is to clear the app's cache. You should follow the steps below to clear the cache.
Open the Settings app > select Apps > then select GBWhatsApp
Click the Force stop button > select the Clear cache option and close the page once done.
Method 6: Uninstall and reinstall GBWhatsApp
If you haven't updated your GBWhatsapp, you should try uninstalling it and follow the steps below to reinstall the app from a third-party site.
Launch Settings on your Android device
Under the "Security" option, allow apps to be downloaded from unknown sources. This is because GBWhatsapp is not supported by the Play Store app.
Locate GBWhatsapp APK file online and download it to your device.
After successfully downloading the APK file, install GBWhatsapp and launch it. If you do that, you will be asked for an OTP confirmation. Simply enter the correct OTP to verify your account.
If the problem persists, you can use the advanced solution below.
Method 7: Update GBWhatsApp
Use of an out-of-date version of the program may be the cause of any issues you're experiencing sending or receiving messages on GBWhatsApp. If the issue persists, download the most recent version of GBWhatsApp from the app store or the official website to see if it fixes it.
Method 8: Contact GBWhatsApp Support
If none of the aforementioned fixes resolve the issue, contacting GBWhatsApp support might be beneficial. They can offer advice on how to resolve the problem you're having as well as particular troubleshooting techniques or solutions. Usually their official website or the app itself have contact information. Make sure you include as much information as you can about the problem you are having when contacting assistance such as any error messages or particular situations where the issue arises. This will aid in the issue's better understanding and resolution by the support staff.
Part 3: Transfer GBWhatsApp to WhatsApp
Want to transfer your GBWhatsapp data to Whatsapp without any hassles? That is quite easy!
As we all know, GBWhatsapp is an unofficial app. Therefore, transferring data from this app to the official Whatsapp app can be a bit complicated. For this reason, Wondershare has developed an advanced data transfer tool that allows transferring GB WhatsApp data to Whatsapp quickly and conveniently.
MobileTrans is a robust data transfer tool that comes with sophisticated features. And it allows you to move data from GBWhatsapp to Whatsapp with just one click. Also, the software has an extremely intuitive interface that makes it a great tool that can be used by anyone.
important functions
Effortlessly backup, restore, and transfer WhatsApp data like photos, videos, chats, contacts, and more with advanced features.
Switch from GBWhatsapp to Whatsapp without losing important data and data protection is 100% guaranteed.
Supports the largest number of devices, up to 6,000+.
Allows you to transfer over 18 types of data, including contacts, photos, videos, music, and more.
Back up and transfer data conveniently to your computer.
How to transfer data to WhatsApp with MobileTrans GBWhatsapp
Before proceeding with the steps, make sure you have downloaded and installed the MobileTrans data transfer app on your PC. And there should only be one WhatsApp application on your device – the GBWhatsapp!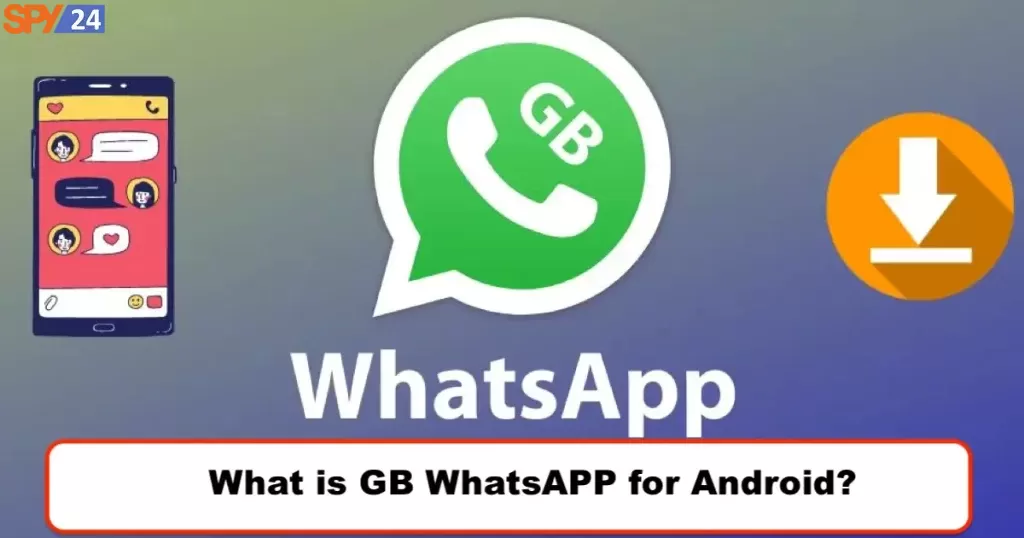 Step 1: After successfully downloading and installing the MobileTrans data transfer app, launch the software app. From the home page, select "Phone to Phone".
Step 2: Select GBWhatsApp Transfer from the options shown on your screen and then connect both the device running GB WhatsApp and the device running WhatsApp to the PC. The phone with GB WhatsApp is the source while the phone with WhatsApp is the destination just as shown in the picture.
Step 3: Once you have connected both devices to your PC, click on the Start button to start the data transfer.
You can also swap the source and destination devices when transferring data from Android to iPhone by clicking the "Swap" button at the top of the page. So you can easily merge both chats on the devices.
Step 4: After transferring GB WhatsApp data successfully, disconnect both devices and the transferred data on your WhatsApp.
Note: GB WhatsApp data to WhatsApp transfer can only be done from Android to Android or Android to iOS.
Is GBWhatsapp a secure app?
We can look at GBWhatsApp security from two different angles: whether it is safe to protect our user account on WhatsApp and whether it is safe from the user's point of view and possible malware infections. In both cases, we can confirm that it is safe, although we must be careful about our information.
Pros and cons of using GBWhatsapp


Pros of using GBWhatsApp
1. Advanced customization: GBWhatsApp allows users to customize the interface to a greater extent than the official WhatsApp Messenger including the ability to download themes created by other users and change colors and icons.
2. Advanced privacy options: Users can control privacy aspects such as their connection time and freeze it so that no one will know if they are back online after the specified time. It also allows users to connect without showing the online status and to choose if they want to hide these aspects in general or for specific contacts or groups.
Cons of using GBWhatsApp:
1. Risk of service banning: Using GBWhatsApp comes with the risk of being banned by WhatsApp as it is a third-party app that is not officially supported.
2. Potential shutdown by Facebook: GBWhatsApp will only work until Facebook decides to shut it down so there is no guarantee of its longevity.
3. Mixing contacts: Using two different phone numbers with two different WhatsApp accounts is recommended to avoid mixing contacts which can be inconvenient for some users.
But there are also a few downsides; it might not be perfect:
The potential risk of being banned: being an illegally developed MOD, there is always a risk of WhatsApp being banned and our account being banned until we reinstall the official version. It happened back in 2015 and again in 2019 when many users of this MOD and other popular versions got their accounts banned.
No automatic updates: Another peculiarity is that GBWhatsApp does not update automatically, so we have to do it manually. Therefore, we must be attentive to the possible release of new versions to download them as soon as possible to get the latest updated and antiban features that are gradually added to avoid the above bans.
Conclusion
In this article from the SPY24 App, we tried to find the best answers to the problems of working with GBWhatsapp. We also examined the pros and cons and security of this popular app. delayed messages can be very annoying, especially when you are in the middle of a very important conversation. Well, the solutions mentioned in this article will not let you down under any circumstances. However, if the delayed message error persists and you want to switch from GBWhatsapp to WhatsApp but don't want to lose your important data, an advanced data transfer tool like MobileTrans can help you to do the process smoothly. We hope you find this article in SPY24 useful! You can also read our other articles, such as How to Gb Whatsapp Chats Tracker & Monitoring.
FAQs:
What is WhatsApp GB?
WhatsApp, the world's most used messaging and chat app, which couldn't be otherwise, has dozens of MODs like WhatsApp Plus developed by several teams that aim to enhance its features. One is GBWhatsApp Pro APK, an app inspired by another popular MOD, GBWhatsApp. It extends and expands the functions offered by the official app, which in some cases have been surpassed by competitors such as Telegram Messenger. You can easily download GBWhatsApp Pro Android for free, especially if you want to enjoy the features that will surprise you, especially if you are new to WhatsApp MODs and you might not be able to live without them.
How do you fix WhatsApp GB connection problems?
Use the Latest Version of GB WhatsApp. Sometimes older versions of GB WhatsApp run into problems or bugs, and that is why there are always new version releases on the websites. Check different credible websites to see the latest version of GB WhatsApp. If there is any, install it to fix GB WhatsApp not working issue.