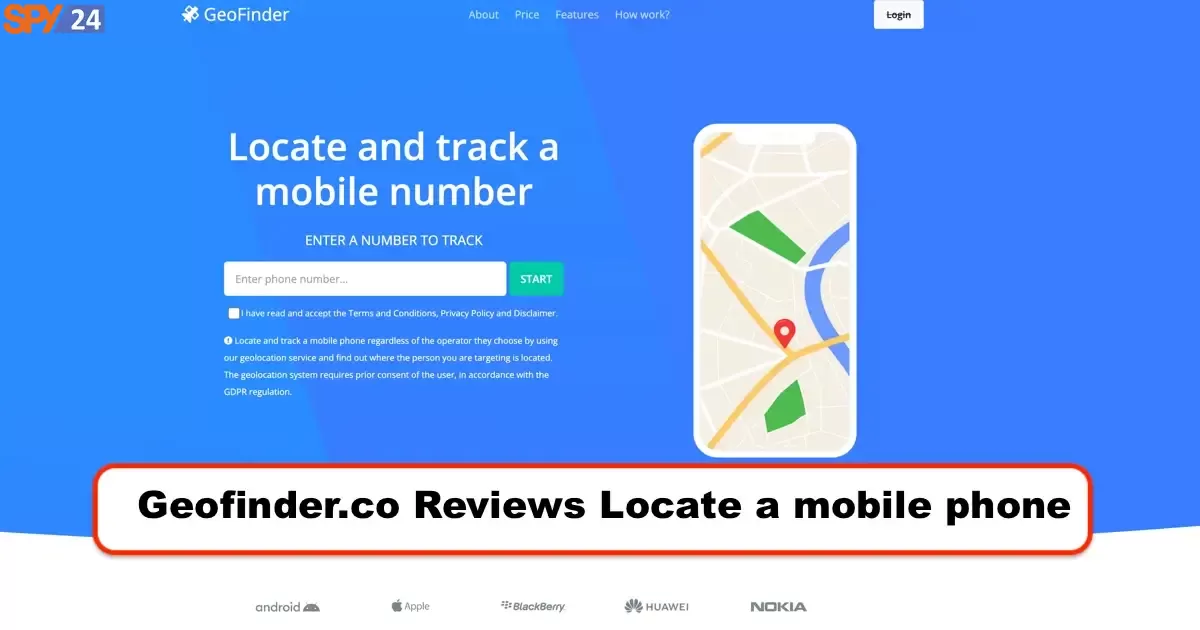 Have you ever tried to locate your loved ones using their phone numbers? GeoFinder.co is a great website to do this. In this article, we will explain phone number geolocators and then introduce a famous website for this purpose. Finally, we'll consider GeoFinder.co reviews to see what customers think about this app.
Platform:
| | |
| --- | --- |
| Android and iOS(iPhone/iPad) | NO |
| Windows and Macos | NO |
| Website:  | geofinder .co |
| Domain Age: | 2020-05-17 |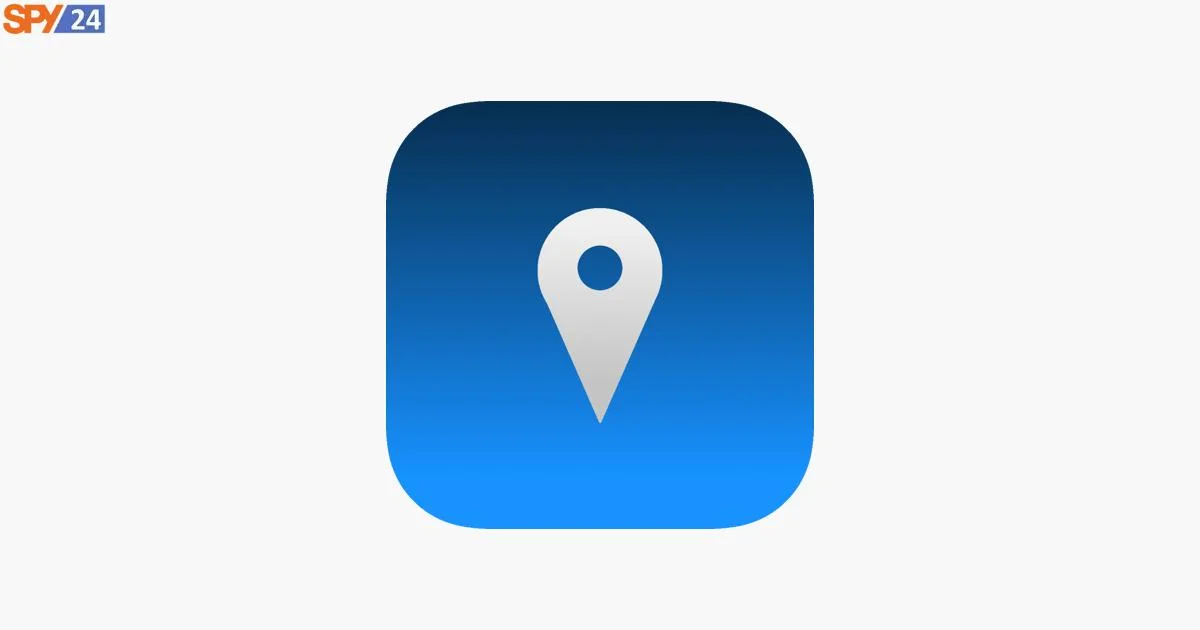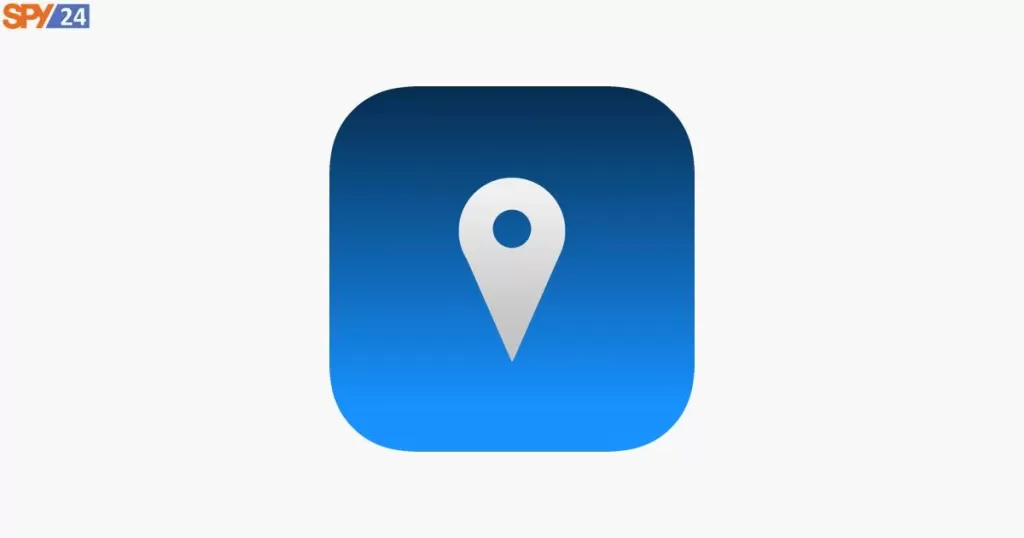 What Is a Phone Number Geolocator?
A phone number geolocator lets you quickly locate the approximate geographical region that a phone number is in real-time. There are many websites that offer such services. This is particularly helpful for parents who want to know their kids' location when they're out.
GeoFinder.co – A Phone Number Geolocator
GeoFinder.co is one of the best websites that provide phone number geolocation services. Using GeoFinder.co and its geolocation service, you'll be able to locate and monitor a mobile device no matter which mobile operator they use. You can therefore find out where the person you're looking for is located at the moment.
Features and Benefits of Using GeoFinder.co
Here is what you get when using GeoFinder.co to locate your loved ones: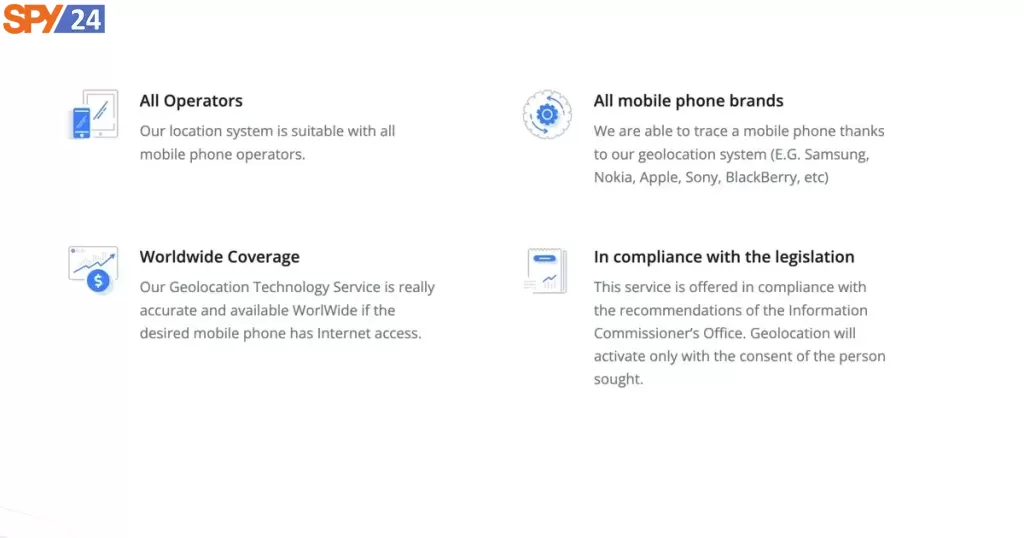 In Compliance with Legislation
The Information Commissioner's Office has provided recommendations for the service GeoFinder.co provides.
Remember that GeoFinder.co only works with the permission of the target person. In other words, the geolocation service of GeoFinder.co needs the prior consent of the target user. This is in compliance with the GDPR regulation.
Exact Geolocation
The technology offered by GeoFinder is implemented with a minimum margin of error once the person's mobile number is entered into the dashboard of the service.
The accuracy of GeoFinder.co's system gives you strength and control over your family members. You will get the exact location of the desired mobile phone in the form of a mapping once the website locates it.
Restrict Confidentiality
You have two options regarding your identity when working with GeoFinder.co:
You can ask for geolocation anonymously
You can identify yourself
Remember that the target person will be unaware of the applicant's identity if you make an anonymous request.
When a particular request is made, the individual desiring to locate the target phone number will know who he/she is.
The geolocation service offered by GeoFinder.co will handle all of the information, so there will be no online exchange.
How Does GeoFinder.co Work?
Now that you've learned what you can get from GeoFinder.co, it's good to know how it works.  GeoFinder.co provides accurate and real-time data about the location of its customers or employees using cutting-edge technologies. All you need is the target's phone number, which will be used to locate them precisely using GPS satellites. Users can be confident that they are getting trustworthy results every time they utilize the service since this technology is so accurate.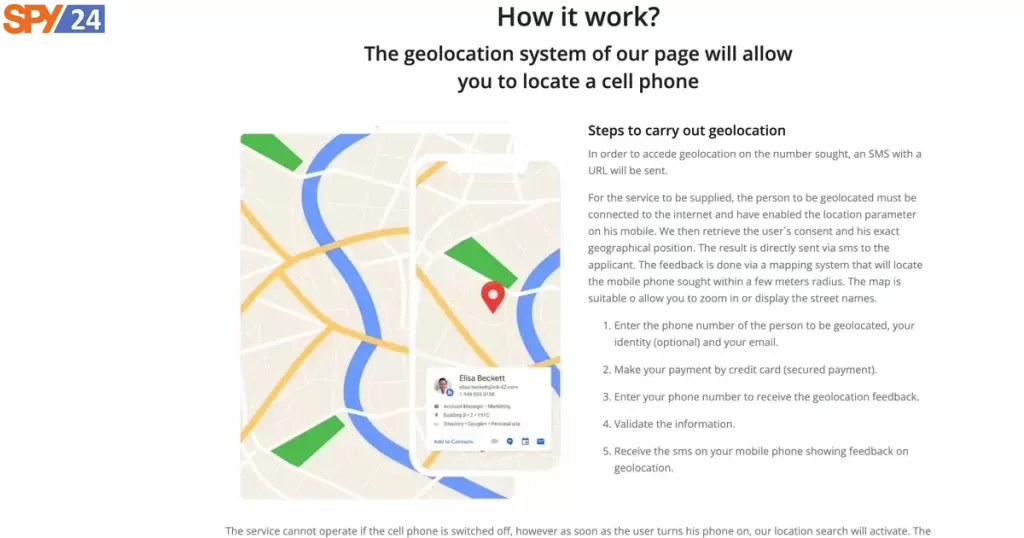 Remember that an SMS with a URL will be sent in order to obtain geolocation on the number requested. Also, the target person must be linked to the internet connection and also have activated the GPS parameter on his/her mobile in order for the service to work properly. After that, GeoFinder.co will get the user's permission as well as his precise geographic location.
Now, you'll receive the response right away via SMS. The target mobile phone will be located within a few meters of the feedback system, which is displayed using a mapping system.
You will be able to zoom in or show the street names on the map because it is suitable.
In sum, you have to follow  the steps below:
Enter your name and the phone number of the target person that you want to geolocate.
Make the purchase using your credit card.
Give GeoFinder your own mobile number to receive the results of geolocation.
Verify the information.
See sms on your mobile and check the results.
As mentioned earlier, this position finder will not work if the phone is shut off; however, as soon as the user turns on his cell phone, the service will start.
The good news is that the location and time at which the phone was off will also be reported to you.
It's worth noting again that geotagging entails the collection and processing of personal data, as per the Information Commissioner's Office and in accordance with applicable data protection regulations.
So this system is subject to regulations regarding the protection of people's privacy. As a result, GeoFinder.co is obligated to fulfill the legal duties imposed on it, including getting the user's explicit consent.
How to Cancel Your Subscription
If you want to cancel the geolocation program, you have to follow the steps below: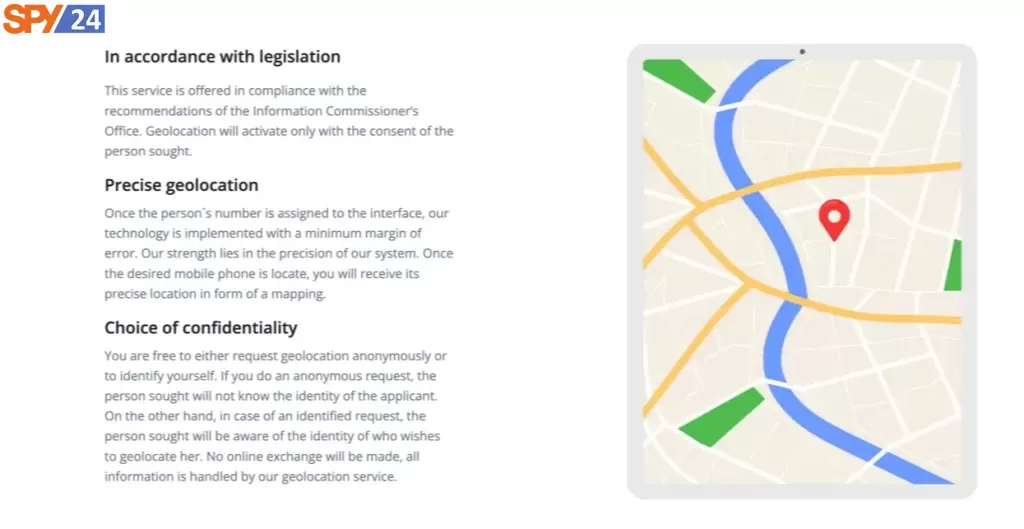 PIN Reset
You have to remember your PIN. If you don't remember it, you have to reset it. You need to go to the PIN reset webpage. 
Then, fill in the form and enter the email address you used when you wanted to create the GeoFinder account.
Then, you will receive an email containing a new PIN. Remember to check the SPAM folder if you can't find the email.
Login to Your Dashboard
Now you have to go to the login page and sign in to your account. At this step, you have to enter your e-mail address along with your PIN code.
Cancel the Account
Now, go to the main page of the website. Go to the ACCOUNT, and from there, choose Cancel My Account section. Then, follow the instructions to cancel your account.
Other Features Offered by GeoFinder.co
Another good news is that Geofinder.co provides additional useful functions, such as route tracking, historical data analysis of past placements, and real-time updates on your target phone's location.
You can get information on where your target phone has been over a specific period of time. This is great for you to be informed about the behavior of your target and make good choices about future behaviors and plans.
This feature can be useful to companies or parents that want to know if their objective has deviated from a planned path or route and will find route tracking particularly helpful.
GeoFinder.co Cost
With a $29.99 monthly fee for full access membership, you'll earn access to the geolocation service offered by GeoFinde.co. Unfortunately, there is no return policy because it is a virtual service. Also, there is just one payment plan, and you don't have lots of options.  When you pay, you'll be able to track the location of the phone number for ten years.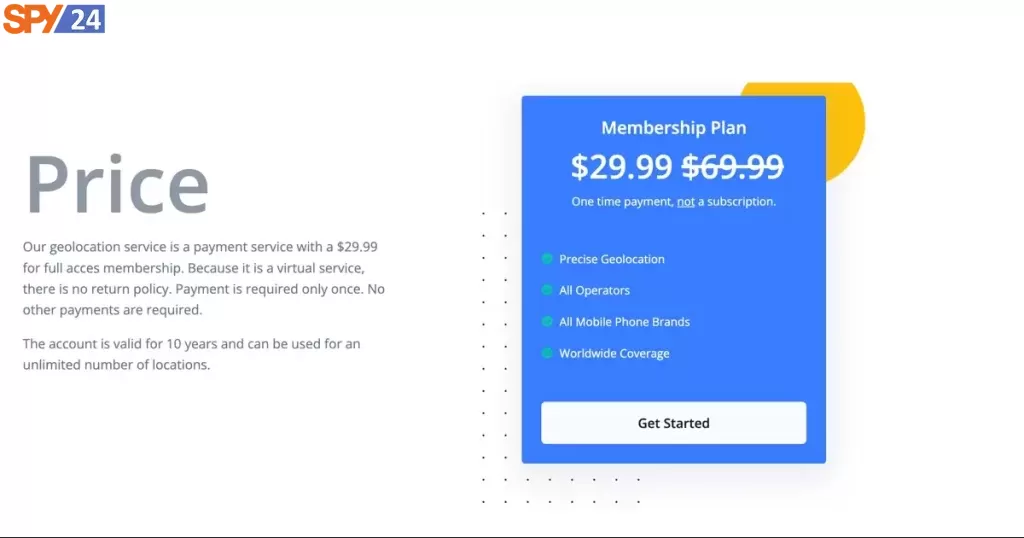 Drawbacks of Using GeoFinder.co
Here are some drawbacks of GeoFinde.co:
There is no return policy because it is a virtual service
They Don't have a responsive customer support
The Cancel option doesn't work properly
Pricing plans are limited 
GeoFinder.co Customer Reviews
It's good to look at the customer reviews of GeoFinder.co to see if they're satisfied. Here are some examples of its customers' comments:
Lack of Customization
"The app looks good, but it doesn't work as it's promised. After payment, it does not locate the phone unless you click on a link. You don't see any customization and extra features, so it's a waste of money."
The Cancel Option Doesn't Work
"I tried this app, and after a while, I wanted them to cancel my account. But they continued the subscription and charged my credit card! The tool is not as accurate as they claim."
Fake Marketing
"The service appears to be free, but in reality, when you try it, it basically sends an SMS to the person with a link, and after clicking it, the service finds the location and sends it to you for a lot of money."

Other Methods of Geolocating a Person
Geolocating a person using their phone number has many advantages, including being simple and cheap. But as mentioned in the article, it had several drawbacks. For example, the target person can easily cheat you so that you won't be able to locate them.
So what to do?
Here is a list of methods for geolocating a person:
Google Maps
Google Maps might seem to be the best option. This is one of the most popular and efficient ways to track a mobile phone's exact location is Google Maps. With Google Maps' built-in tracking functionality, you will be able to monitor the exact location of any devices linked to your Google account. Of course, make sure that the target device has a working GPS and an internet connection.
Android Device Manager
The Google service Android Device Manager can also be used to monitor the location of your target Android phone. It does real-time monitoring of the phone's real-time location. As you are aware, every Android smartphone on the market comes with Google Device Manager. If you can find access to the Google credentials of your target Android device, you can keep track of its location.
Here is a summary of the Best Phone Tracker Free App Without Permission:
iCloud Service of Apple
The iCloud service from Apple is also a terrific tool for monitoring your target phone without installing extra apps. iCloud, which is a free service, makes it simple to back up and sync your data across devices. It's worth noting that this approach requires the Apple ID and password of the target phone. 
Phone Spy Apps
If you're a mom concerned about your kids' location and think they might refuse to let you use phone number geolocation, you have another great option. Phone spy apps like SPY24 offer advanced location tracking services without the target person's knowledge. Also, if you install this app and purchase one of its plans, you can use many other monitoring options to have full control over your kids or even your husband.
Track Current location
If you want to track your kids or your husband, you just need to have one-time access to their phones and install SPY24. Then, you can see their live location using your dashboard. This is a great way to keep track of your loved ones' locations, even without their knowledge.
Cell Phone Location History
This is a great app for the weekly GPS tracking history of any target smartphone. This capability allows you to monitor your target cell phone's GPS history data in a manner that is not obvious.  Users can figure out where the target mobile phone is at the moment and where it has been by choosing a schedule.
You can track any target phone's location history and watch it on Google Maps because the tracking technology of a phone's GPS history has improved in recent years.
Using SMS to Track a Phone's Location
Using SPY24, you can track the location of any target phone with an SMS. You just have to send an SMS to any of the mobile devices you want, and when they receive the SMS, you'll be able to track the phone.
Determine Geofences 
Using SPY24, you can mark specific locations of your interest to set the geofence. Actually, you'll create a circle around that specific location, and you'll get Geofencing Alerts whenever the person goes to that area. This is great for determining safe locations for your kids and warning them from going anywhere else.
Conclusion
Geolocating is a necessary thing these days, especially for parents. GeoFinder.co is a great website to track a phone with its phone number. It easily gives you the location of the target phone on the map. However, the program doesn't have any extra features, so you need to use other tools for other monitoring purposes. SPY24 can be of great use in this case because it provides lots of other tracking and monitoring features apart from location tracking services. So if you want to track your kids' location and have full control of their phones' activities, use SPY24.
FAQs
Here are some other questions that users ask about geolocators:
What is a Geolocator?
Any tool that locates a person or a phone is called a geolocator. It can work based on the phone number, IMEI number, GPS, or anything else.
How do you use a Geolocator?
Geolocators work differently. GeoFinder works using a phone number, and the target person should accept the process. SPY24, on the other hand, can work without the target person's knowledge.
What is the best way to keep track of the location of my kids?
SPY24 provides the most advanced location-tracking features to keep track of any phone device.
What are the different means of location tracking?