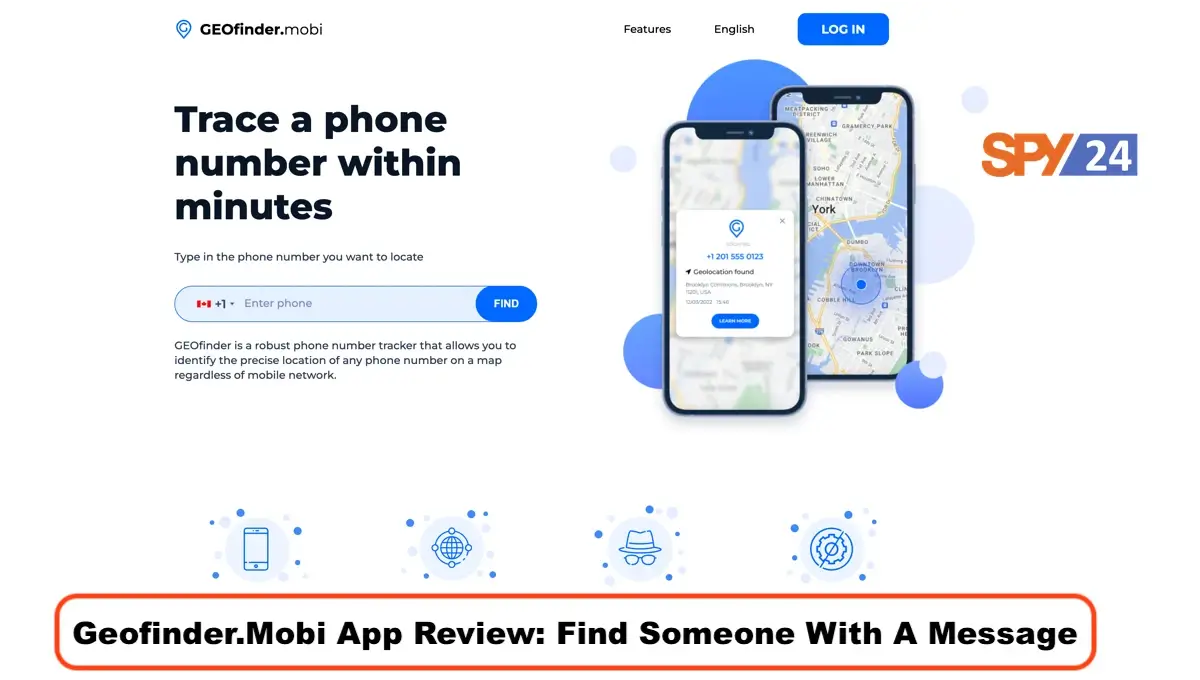 In this assessment, we will evaluate GEOfinder, also recognized as GEOfinder.mobi, and provide you with insights into whether it is worth using or if you should explore other options if you are seeking to locate someone's whereabouts. Firstly, we will analyze the distinctive features that make GEOfinder stand out from other similar apps.
GEOfinder has been generating buzz lately and for good reason. According to many GEOfinder reviews, the phone locator app is extremely efficient. However, it is important to note that it is not a complete monitoring application. Before we delve into the review, we want to make it clear that GEOfinder is a tool for finding a phone's location without having to install an app on the device you wish to locate. It does not provide the capability to read other people's social media messages. For that purpose, a more sophisticated monitoring app that is reliable for parents is required.
| | |
| --- | --- |
| Android | Yes |
| iOS(iPhone/iPad) | Yes |
| Website:  | geofinder.mobi |
| Domain Age: | 2021-02-04 |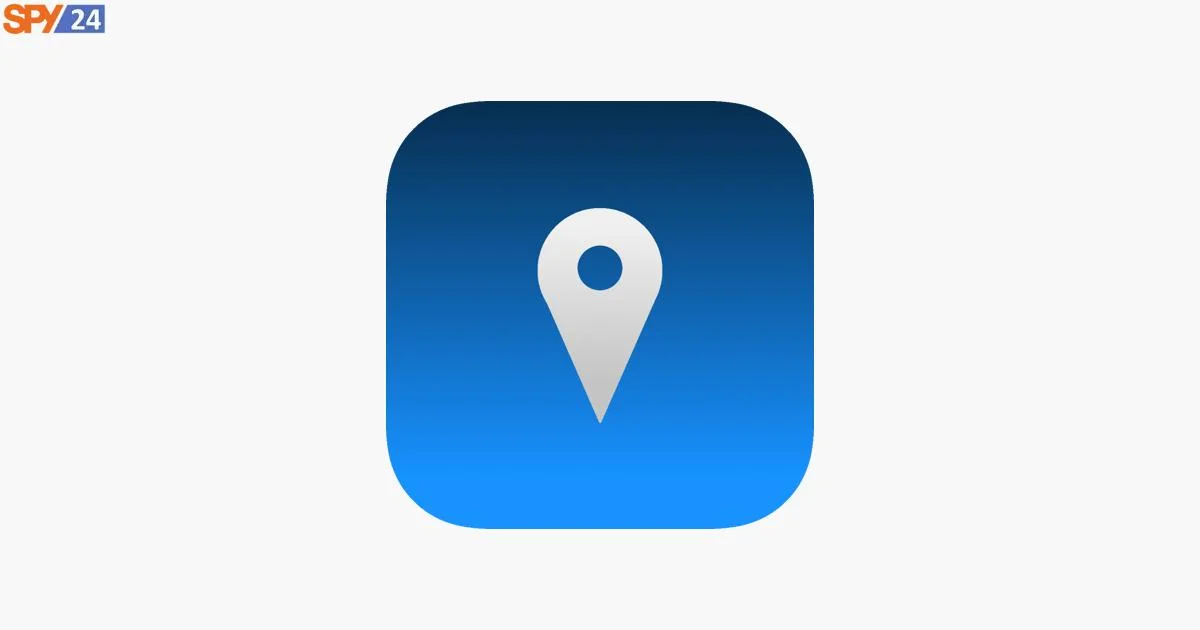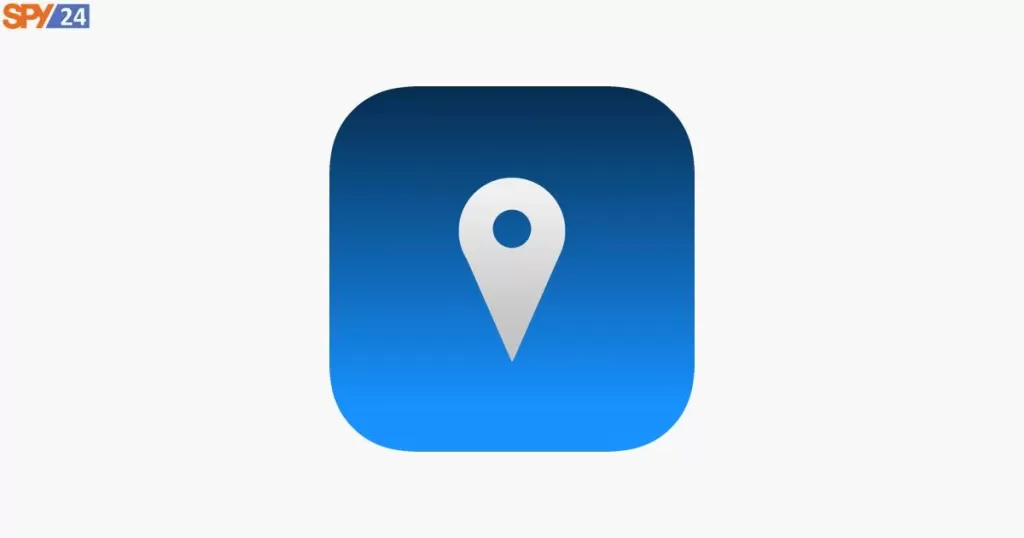 | Ease of Installation | 9.0/10 |
| --- | --- |
| User Interface | 9.5/10 |
| Location Sync Speed | 9.0/10 |
| Accuracy | 8.5/10 |
| Compatibility | 10.0/10 |
| Value for Money | 8.0/10 |
Geofinder.mobi Review:
Geofinder.mobi is a phone number tracking service that claims to provide the exact location of any phone number on a map. It works for all mobile networks and allows you to track the location of someone without their knowledge. The service boasts a user-friendly interface and promises quick and easy access to location information. In this review, we will explore the features of Geofinder.mobi and evaluate its performance to help you determine whether it is a reliable and useful tool for your needs.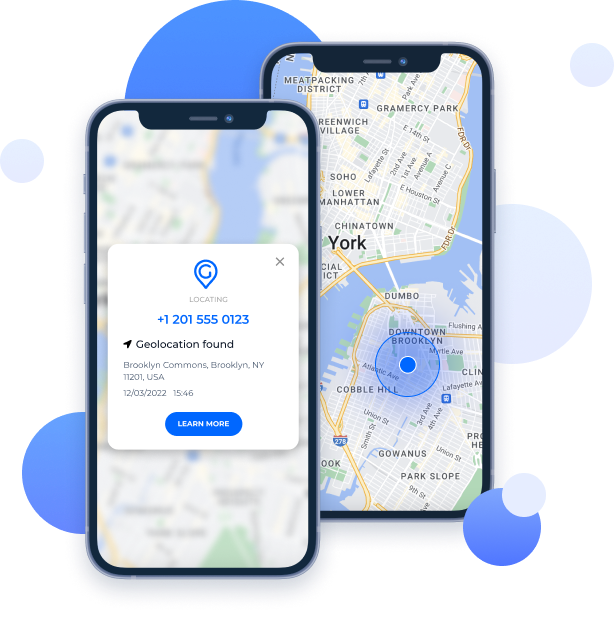 | Feature | Details |
| --- | --- |
| Free Demo | No |
| Money Back Guarantee | 14 Days |
| Monthly price | $39.99/month |
| Supported Operating Systems | All devices supported |
| Works Without Rooting | Yes |
| Works Without Jailbreak | Yes |
| Network Support | GPS location can work on any mobile phone network required |
| Anonymity | The targeted person won't get any information if you track their location, ensuring 100% anonymity |
| No Download Required | No need to install any app before usage. The cell phone number is the only thing needed for GPS tracking |
GEOfinder Review: A Comprehensive Look at Its GPS Tracking Feature
GPS tracker:
GEOfinder.mobi is a cutting-edge phone tracker that operates on modern technology principles. Its creators have developed it to function without any issues, making it user-friendly for everyone. This software can accurately determine the precise location of a phone number with just a click on Google Maps. Whether you want to monitor your child's activities outside the home or keep track of your employees' working hours, GEOfinder has got you covered.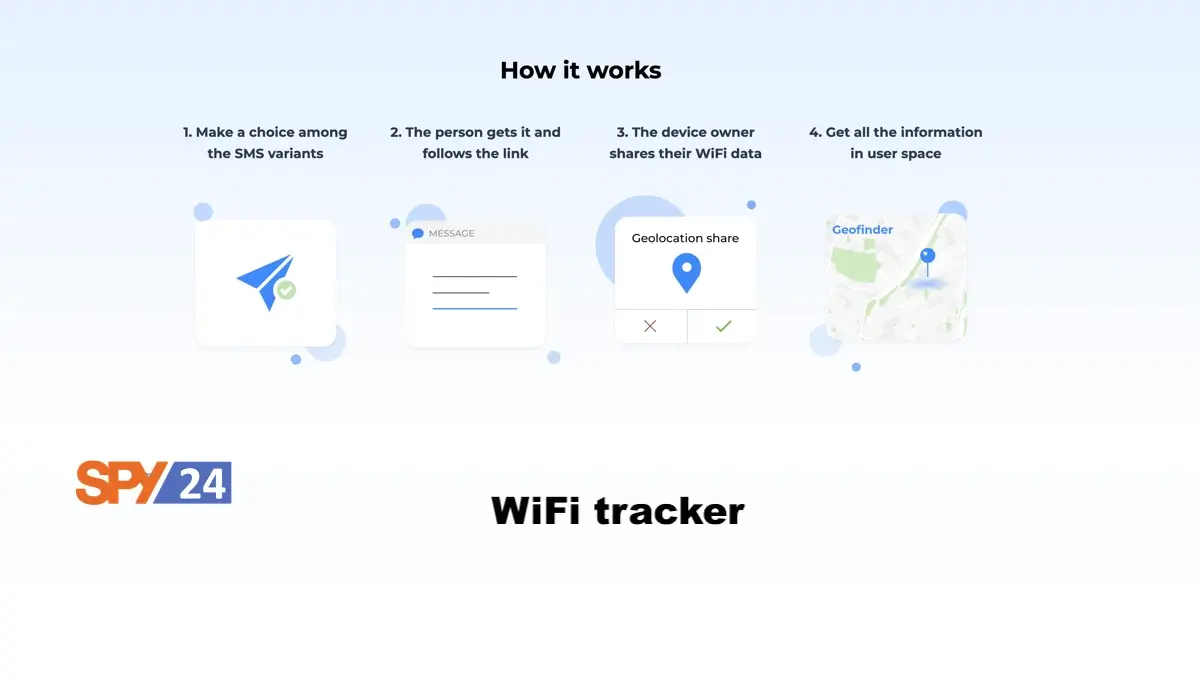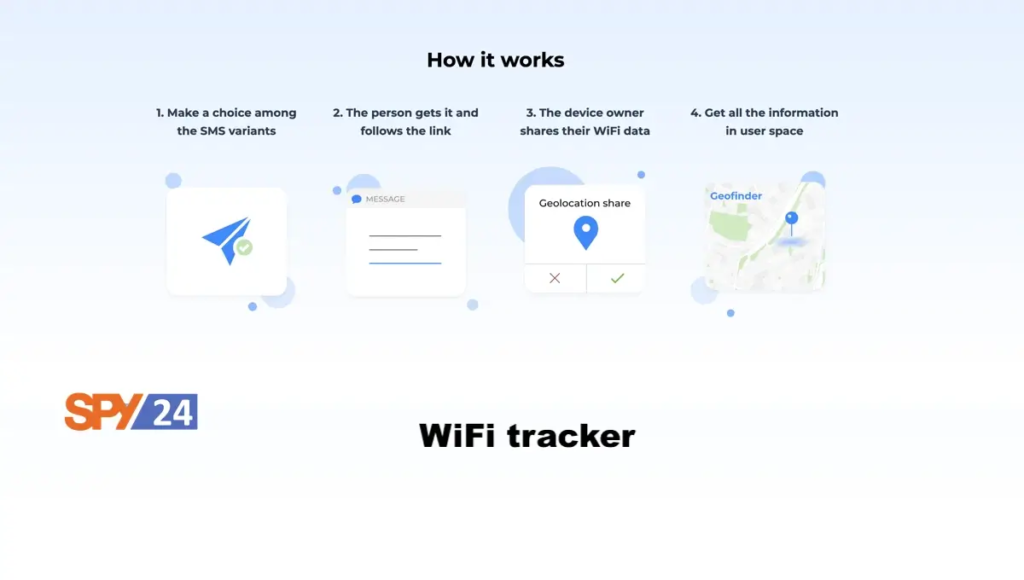 With GEOfinder, you can obtain comprehensive location details and real-time updates on the places visited by the target phone. This technology is not limited by mobile networks, meaning that you can track any mobile number worldwide. You can send unlimited geo-location requests to the phone, and you will receive accurate GPS coordinates without requiring any additional information.
IP logger:
With GEOfinder, you can easily find the IP address of a targeted device using just the phone number.
By visiting the GEOfinder website, you can enter the phone number in the appropriate field, and the software will quickly process the data and provide you with all the necessary information on your dashboard. The best part is that you don't need to have physical access to the targeted device.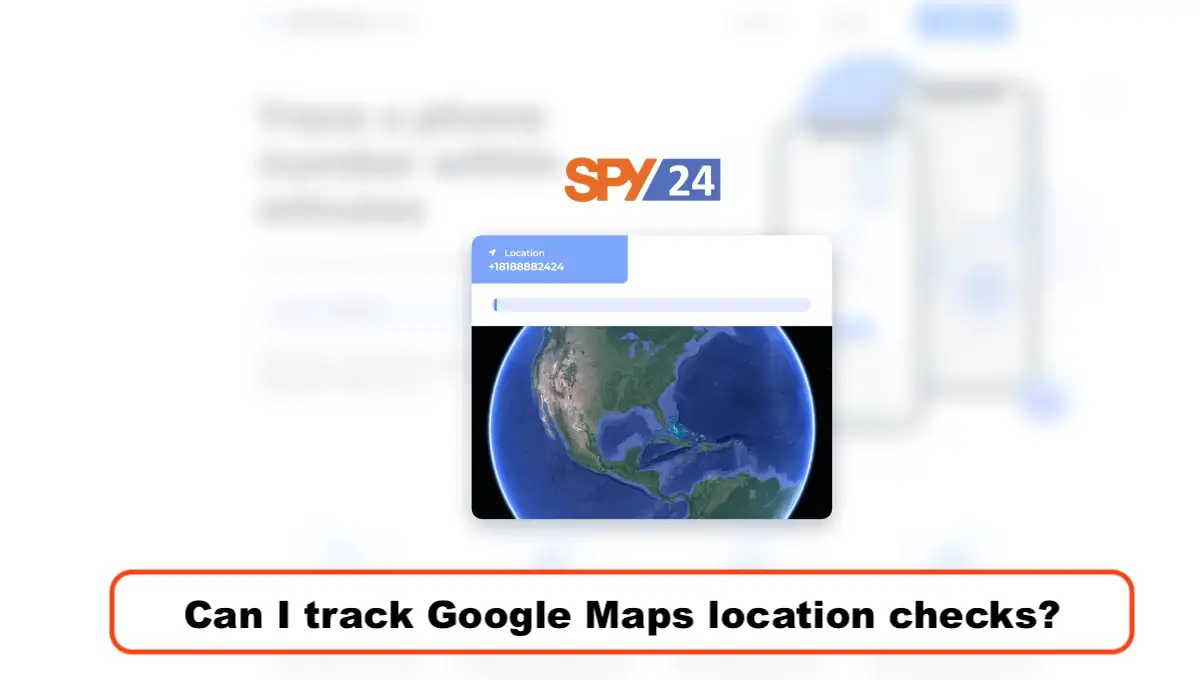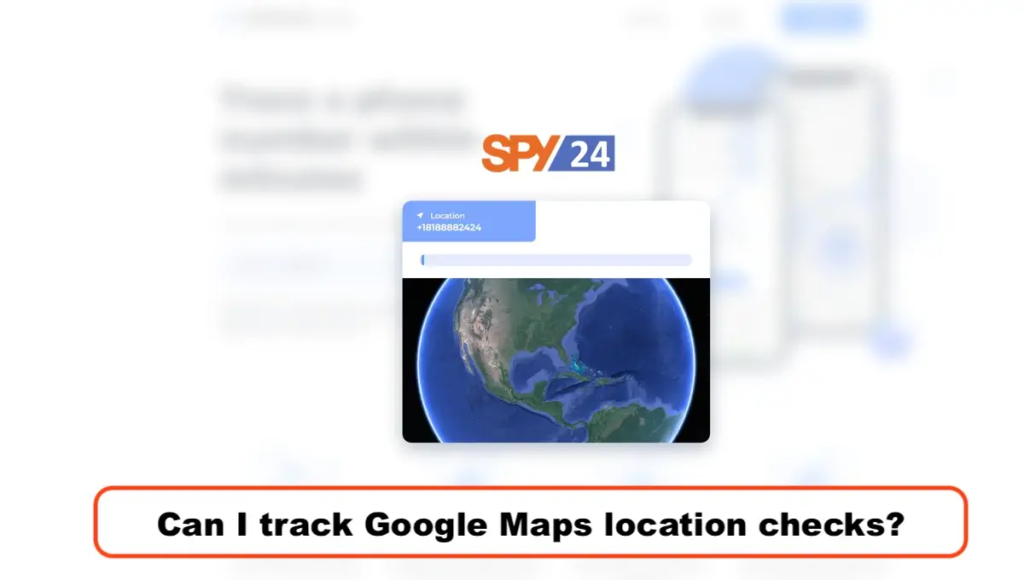 WiFi tracker:
Introducing the latest feature of GEOfinder, the WiFi tracker. This feature enables you to obtain information about internet connections, especially when the target person's device is connected to WiFi.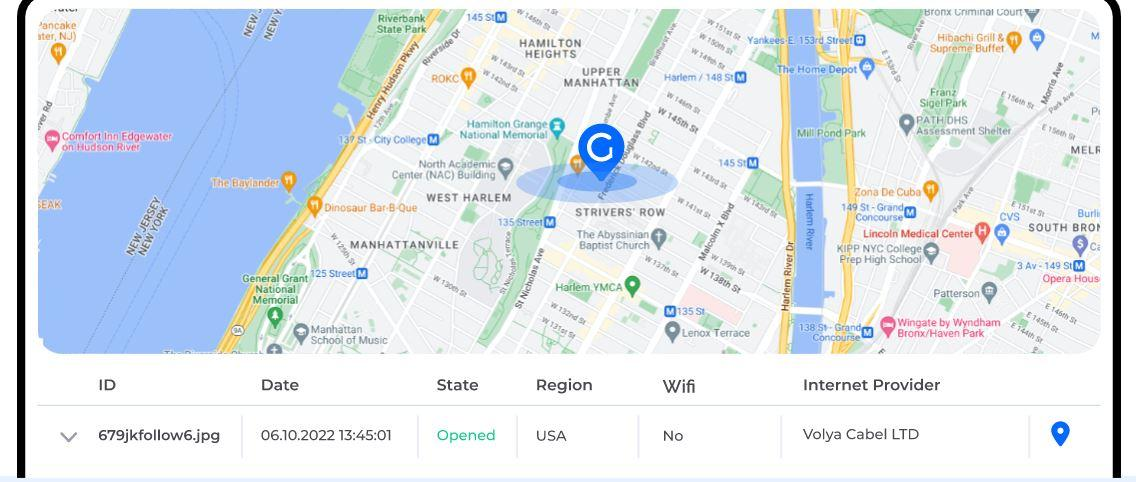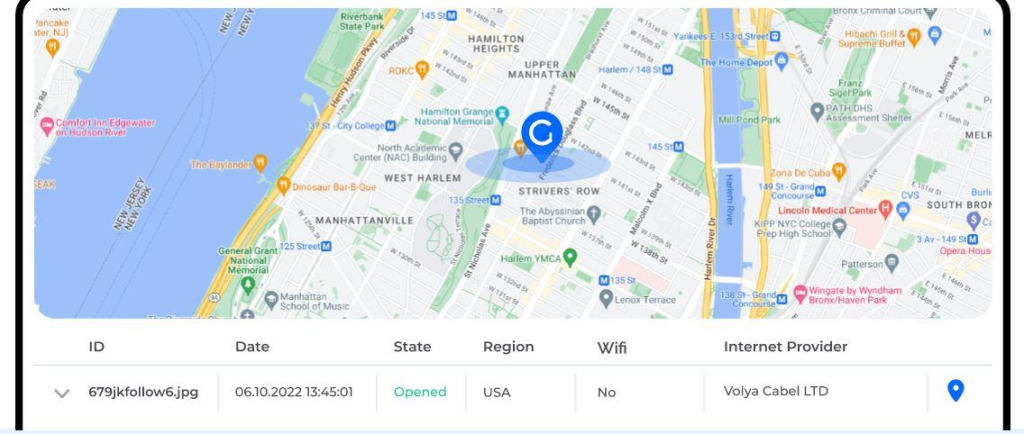 In today's world, where most people spend a considerable amount of time online, this feature can provide you with valuable information, such as the network name and connection details. The best part is that it doesn't require much time to process.
VPN checker:
GEOfinder's advanced app provides a unique feature that allows users to discover hidden WiFi networks by simply using their phone numbers.
This feature can be particularly helpful for parents who want to monitor their children's online activity while they are using their devices alone. Additionally, for business owners, the VPN checker can reveal the true nature of employee productivity during their work hours. Using GEOfinder can ensure that employees are working under strict conditions.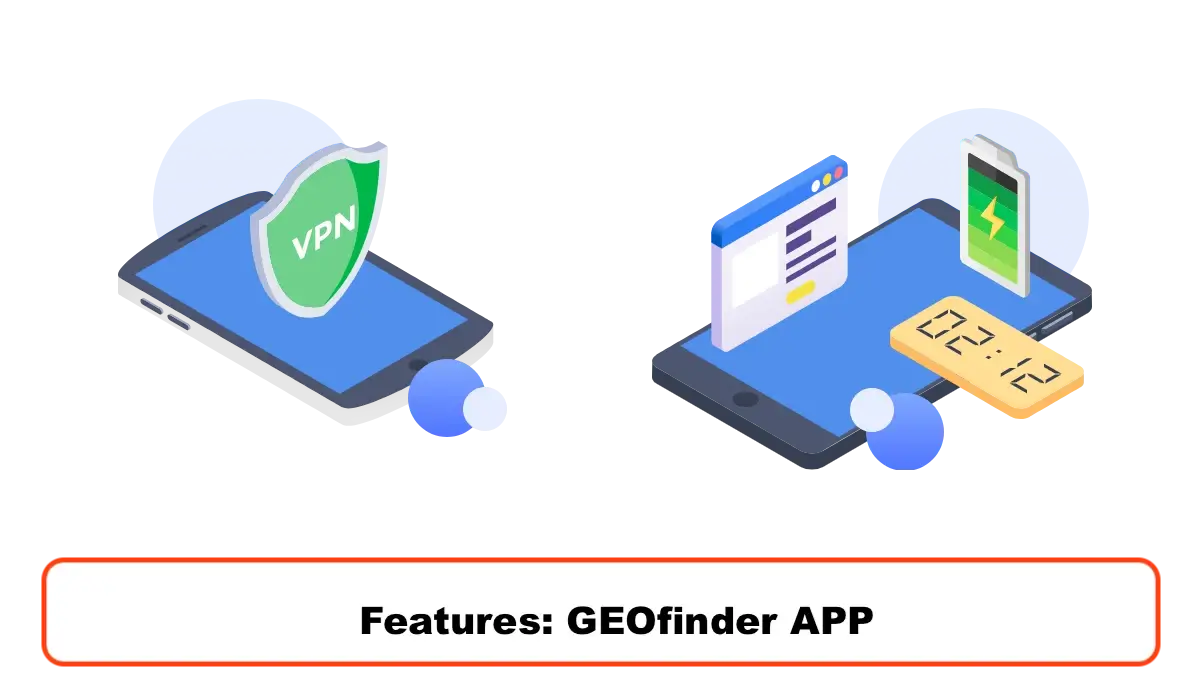 Free carrier lookup:
The GEOfinder app allows users to access information on the carrier being used by the targeted person's device. Since mobile phones are used for various forms of communication beyond just calls and messages, they require carrier services to function.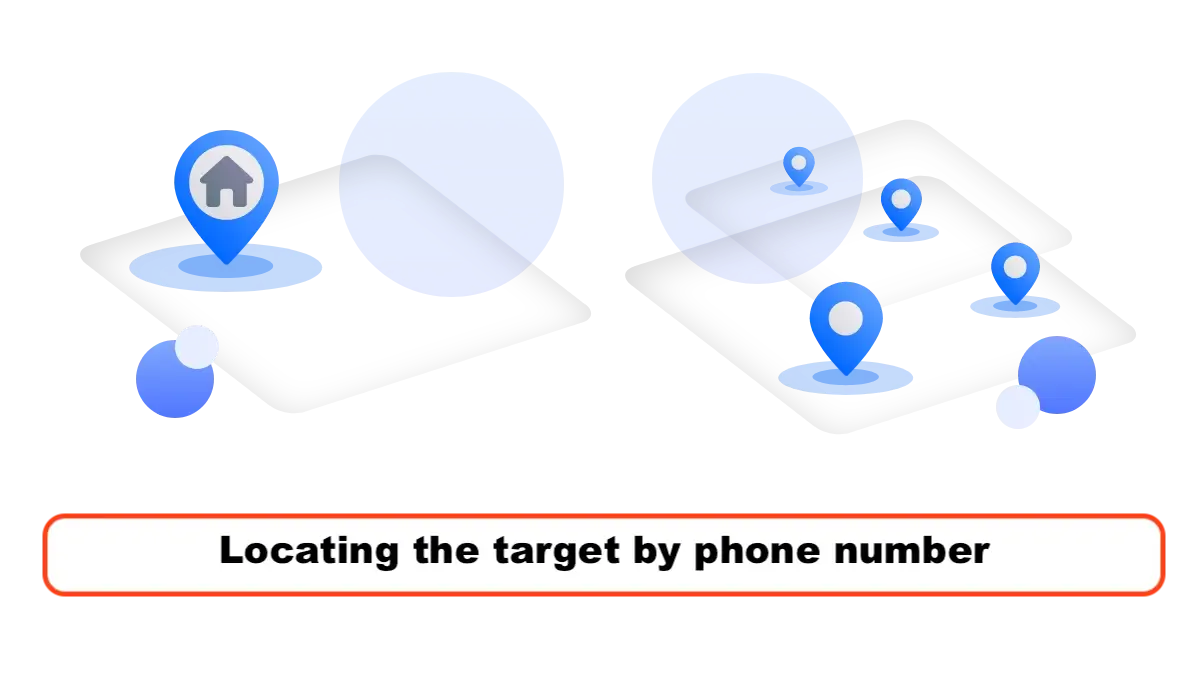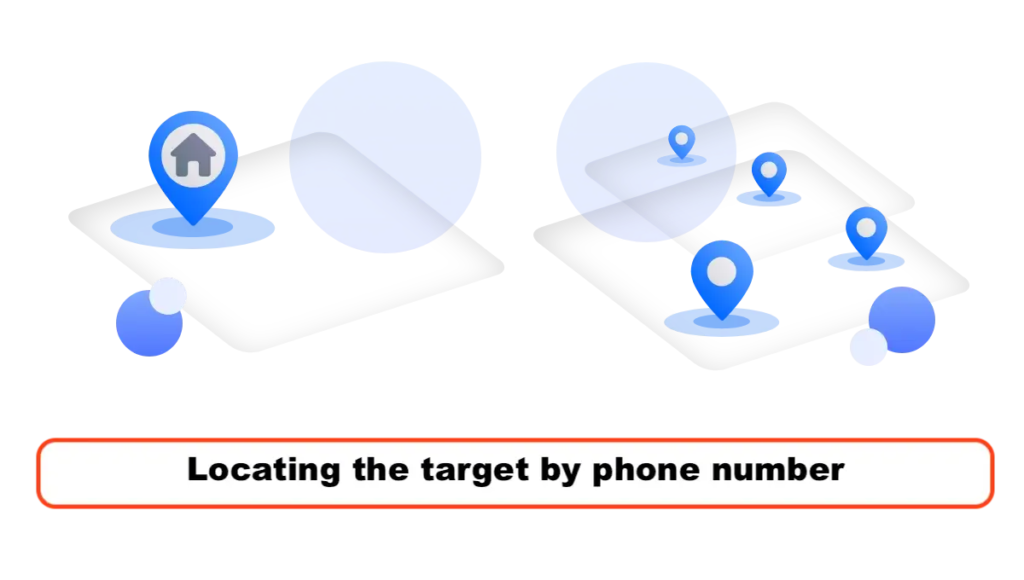 Sometimes people may remove or replace the SIM card while outside to receive or make calls from a different number. With GEOfinder's phone-free carrier lookup feature, you can quickly find out which carrier's SIM card is being used by your loved one's device at any given time.
SMS Location:
GEOfinder offers a tracking via SMS feature which allows users to obtain accurate information about the targeted person's device. The process is quick and easy, requiring only the phone number. Users can either create their own message or use the pre-designed one provided by the system, and the information will be processed in a matter of minutes.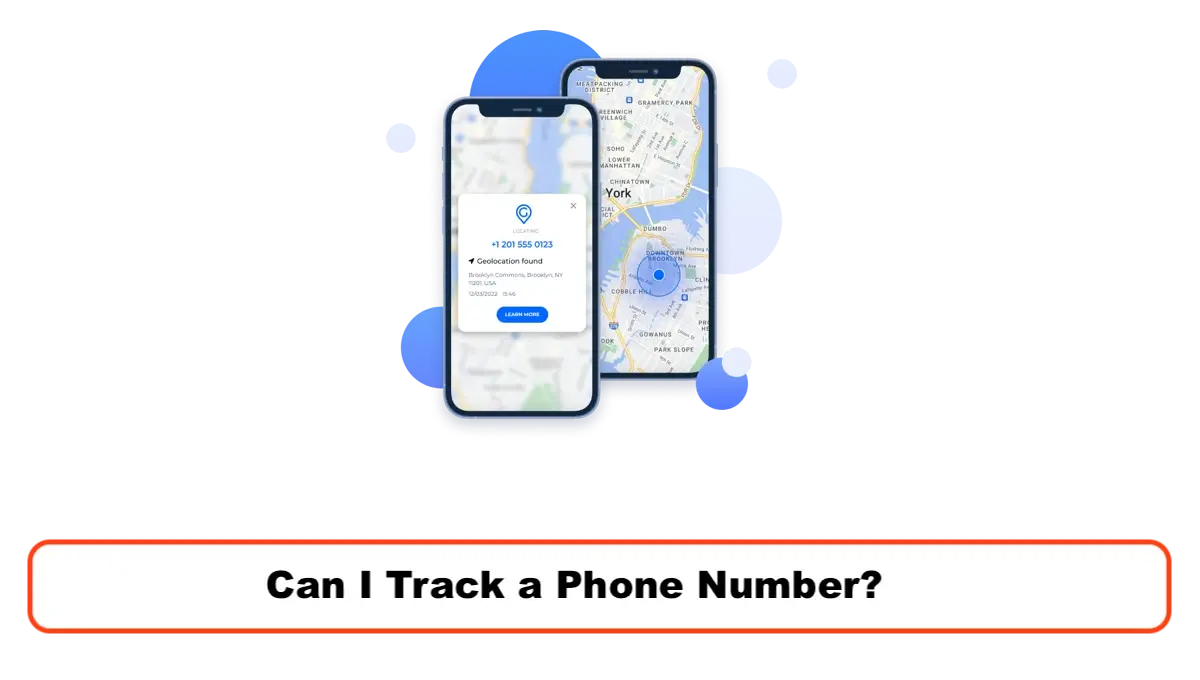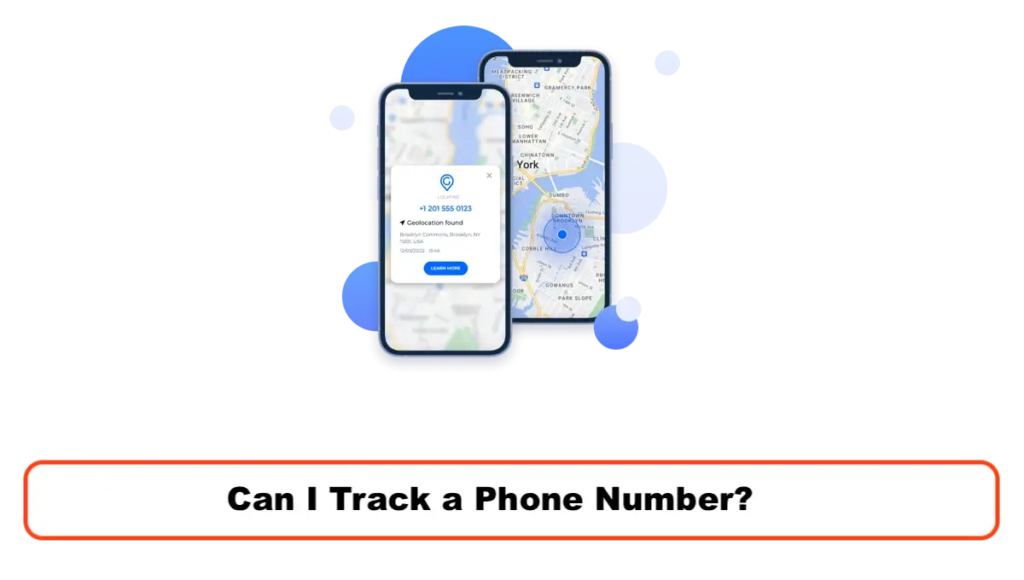 GEOfinder Review: Pros and Cons of the Location Tracking App
PROS
No need to physically access the target phone
Accurate location tracking
Impressive location syncing
A history of past locations is available
Easy to use
Compatible with any device
CONS
Only one feature is available
Only one message can be sent every 3 hours
Relatively expensive
How GEOfinder's Unique Tracking System Works


How to Create a GEOFinder Account for Phone Tracking
To begin using the GEOFinder app services, visit their website at GEOFinder.mobi. The site has a user-friendly interface that makes navigation easy. Input the phone number of the target device you want to track and select "Find."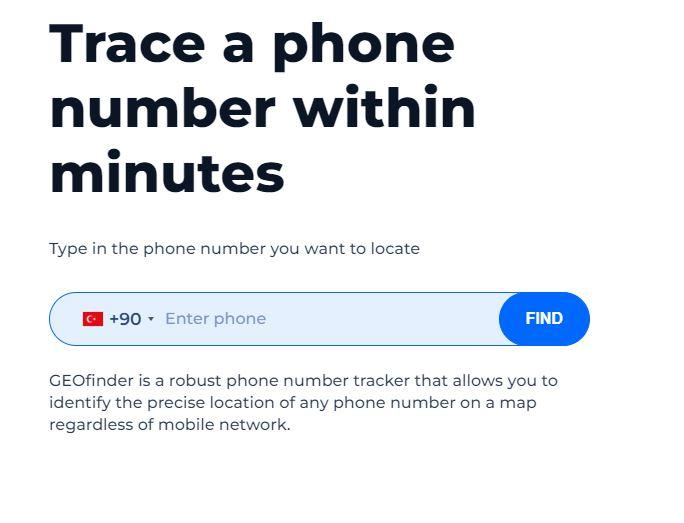 The app will redirect you to a page that provides limited details about the target device's location. To proceed, GEOFinder will request that you create an account.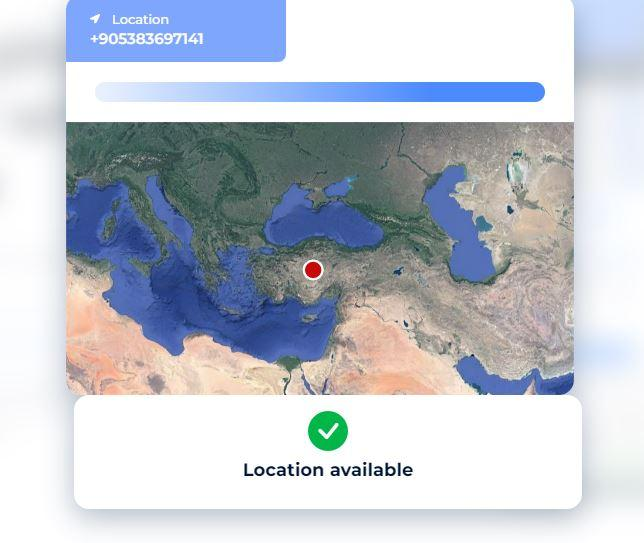 Next, make a payment for the service, and you will have a GEOFinder account that enables you to track someone's location using their phone number. You can access your account via the uMobix official website or the GEOFinder website.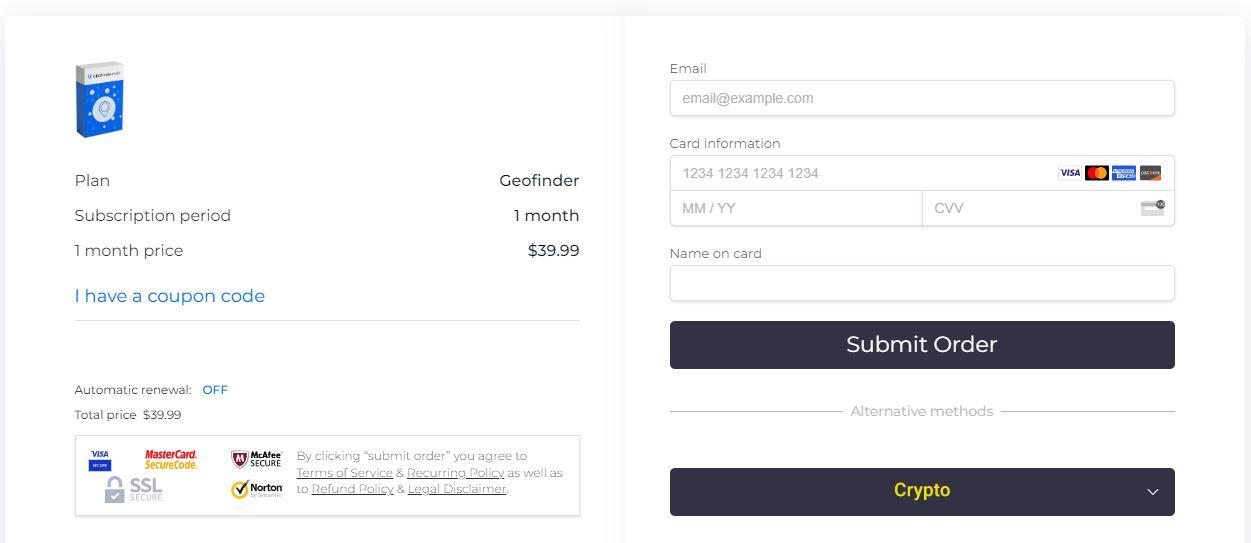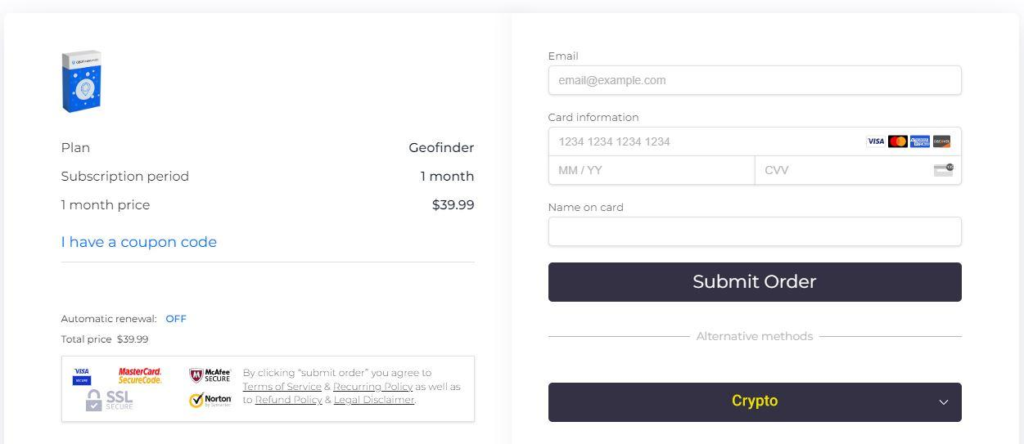 Customer Support
GEOfinder provides easy access to customer support for account holders to receive assistance and answers to their queries. Whether you need help with troubleshooting or modifying your account, reaching out to their support team is hassle-free.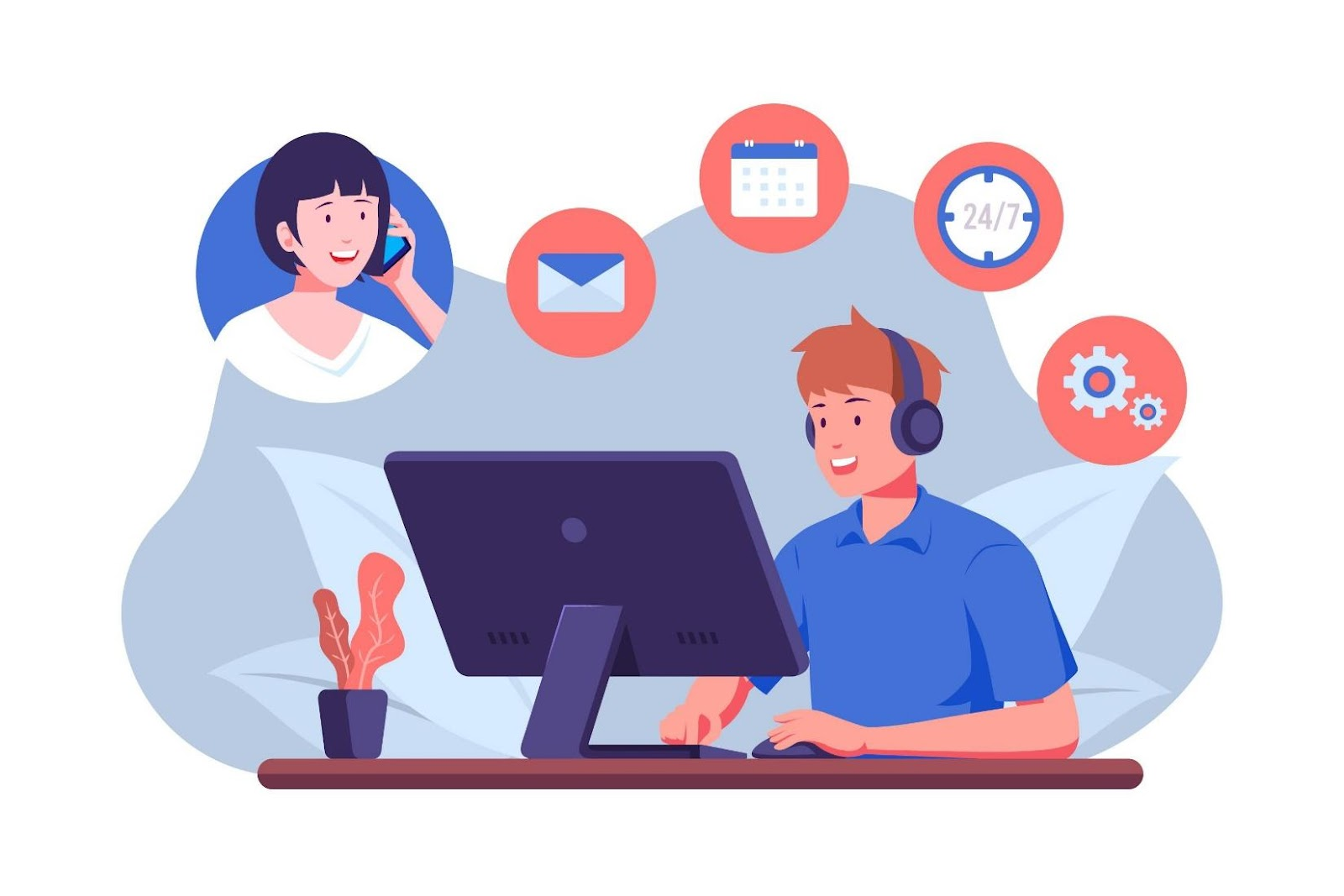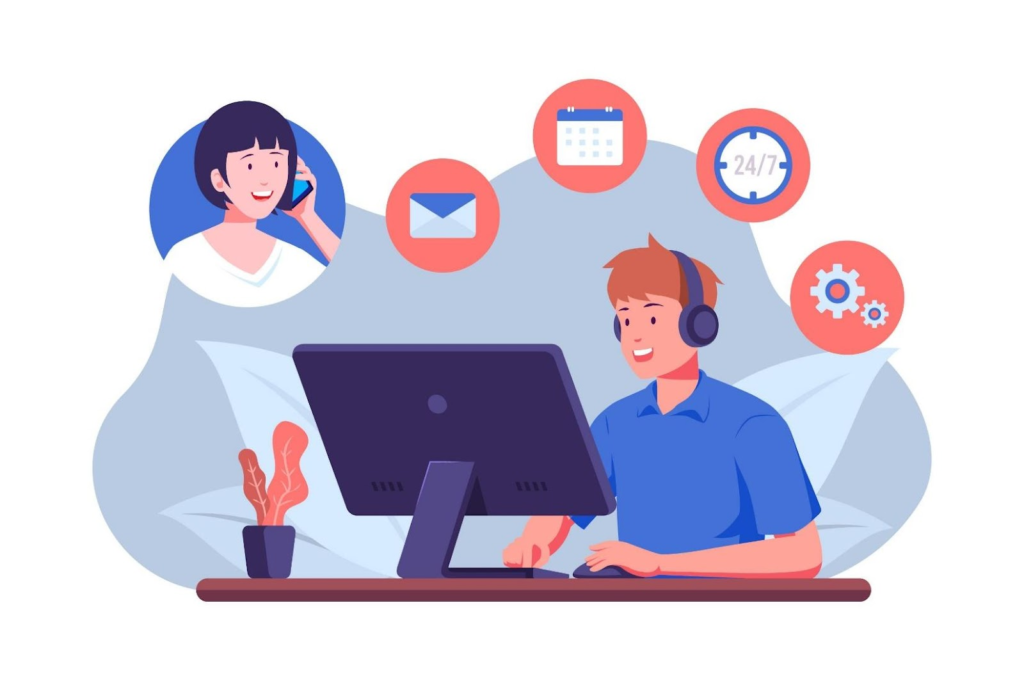 However, GEOfinder's customer support system is not without its flaws. One notable issue is the absence of a contact option on the homepage, which can be problematic for individuals seeking information on how the product works. Nonetheless, this shortcoming can be easily remedied with a site update.
GEOfinder Pricing
GEOfinder offers a universal plan that is compatible with all devices and operating systems. The plan, which only includes location tracking, is priced at $39.99 monthly. Some may find this price a bit steep for just one feature.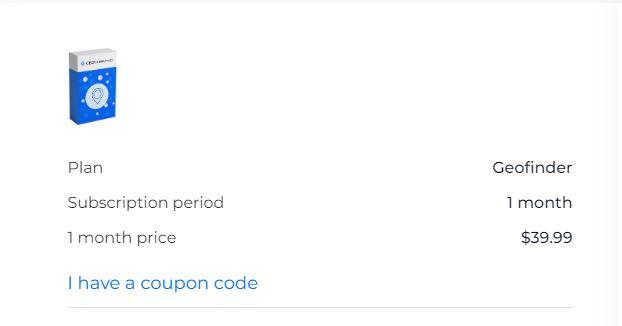 GEOfinder vs. SPY24
As usual, we aim to compare the apps we test with other top-performing apps. In this GEOfinder review, we will be evaluating its features in comparison to SPY24, a well-known monitoring application that allows users to remotely track phone activity and location.
Features
GEOfinder
SPY24
Compatibility
Android
iOS
Old flip phones
Android
iPhone
macOS
Windows
Pricing
Android & iOS• 1-month plan for $39.99/mo
Android & iOS and macOS , Windows
Android Packages:
Premium:1 Month (31 Days) for free – $0
IOS Packages:
Premium:1 Month (31 Days) for free – $0
Windows Packages
Premium: 24 hours $0
MAC Packages
Premium: 24 hours $0
 of devices
You can track an unlimited number of phones
Up to 2 with
Demo
No
Yes
Location tracking
Yes
Yes
Social media tracking
No
Yes
Remote restrictions
No
Yes
Mobile Spy Software for Mobile Phones
SPY24 Mobile Keylogger is an invisible cell phone spy software to record every smartphone activity in real-time, including Text Messages, Calls, Ambient Sound, Contacts, Websites, Facebook and Social Networks, YouTube Videos, Emails, Apps, GPS Locations, and much more. You can even view the Live Screen and control the targeted cell phone remotely. Recorded activities are quickly uploaded to your Mobile Spy App online account with the Internet abilities of your phone.
Mobile Spy App Feature to Spy on Cell Phones
SPY24 Mobile Keylogger provides a broad range of capabilities to spy on Android, iPhone, iPod, macOS, PC, Samsung Tab, and phones. Your logs are safely stored in your private Mobile Spy App account or sent to your email which is accessible from anywhere in the world using a username and password you create.
Record contacts and text messages
Record the stored contacts. Log sent and received SMS on Android, and iPhone smartphones.
Log call information & history
Log incoming and outgoing call numbers along with duration and time stamps. Secretly
Recorded sent and received chat messages in Skype, WhatsApp, Kik, WeChat, Viber, Line, Hangouts, and FB Messenger.
Track calendar events and tasks
Log the calendar events, including detailed information like dates, times, titles, and locations.
Record websites, photos, and videos
Track URLs visited in Android Chrome and iPhone/iPad Safari. Record and view all the photos and videos taken by the smartphone.
Monitor YouTube & social networks
Monitor YouTube videos viewed on the mobile phone. Log the activities on Facebook and Twitter messaging services offered by the phone.
Log email activities & installed apps
Record emails transmitted via the default email clients in iPhone, iPad, BlackBerry, and Android. See all the apps installed on the smartphone.
Track the GPS locations with maps
Periodically send the GPS location information of the targeted devices to a private online account.
View the reports in remote locations
Upload the logged data to your private online account so that you can view the logs remotely. Logs are displayed by categories for easy browsing.
Block apps & lock the phone remotely
Restrict access to certain applications on iPhone and Android. Send SMS commands to lock or unlock the smartphone for usage control.
Receive alerts on prohibited activities
Send an alert to the online account when a specified contact, message, or keyword is triggered and when the device travels outside the specified area.
Stealth camera & live-screen monitoring
Remotely and secretly launch the camera on the phone to take a photo. Perform LIVE-SCREEN monitoring on the target from an online account.
FAQs
Is GEOfinder a legitimate website?
Yes, GEOfinder is a legitimate website.
Is GEOfinder safe to use?
Yes, GEOfinder is safe to use as it will not ask for your personal information and will not track the target unless they permit it. It is also created with advanced cyber safety technologies.
Can I use GEOfinder without the target device?
Yes, you can use GEOfinder without the target device. It does not require installation and instead uses the person's phone number.
Is GEOfinder free to track?
No, GEOfinder requires a monthly fee. However, there are free trials and discounts available online.
What happens during the waiting period after requesting someone's location on GEOfinder?
During the waiting period, the targeted person receives a specific link via message, follows it, and shares their location with you. You will receive the report instantly.
Will the target know that their device is being tracked through GEOfinder?
No, the target will not know that their device is being tracked through GEOfinder unless you tell them. However, GPS settings will be continuously set on if someone tries to get location information from their device.
Do I need credentials for the targeted iOS device or physical access to the Android gadget to use GEOfinder?
No, you do not need credentials or physical access to the targeted device to use GEOfinder. It works in real-time by cell phone number only.
Geofinder Legal?
If used in accordance with local laws, Geofinder is legal. The tracking of unauthorized phones is illegal in some countries. You can find more information in your local laws. It is illegal to wiretap or spy on someone.
Final Words
In conclusion, if you're looking for a discreet way to track someone's location and want to avoid installing any additional software on their phone, GEOfinder is a highly recommended option. Despite lacking some advanced features, it has received positive feedback from users and boasts a good rating. It's a valuable tool that can benefit a wide range of users, whether you're a concerned parent, an employer monitoring employees, or someone simply looking to keep an eye on a loved one's whereabouts. You can also read our other articles, such as the Best Phone Tracker Apps.