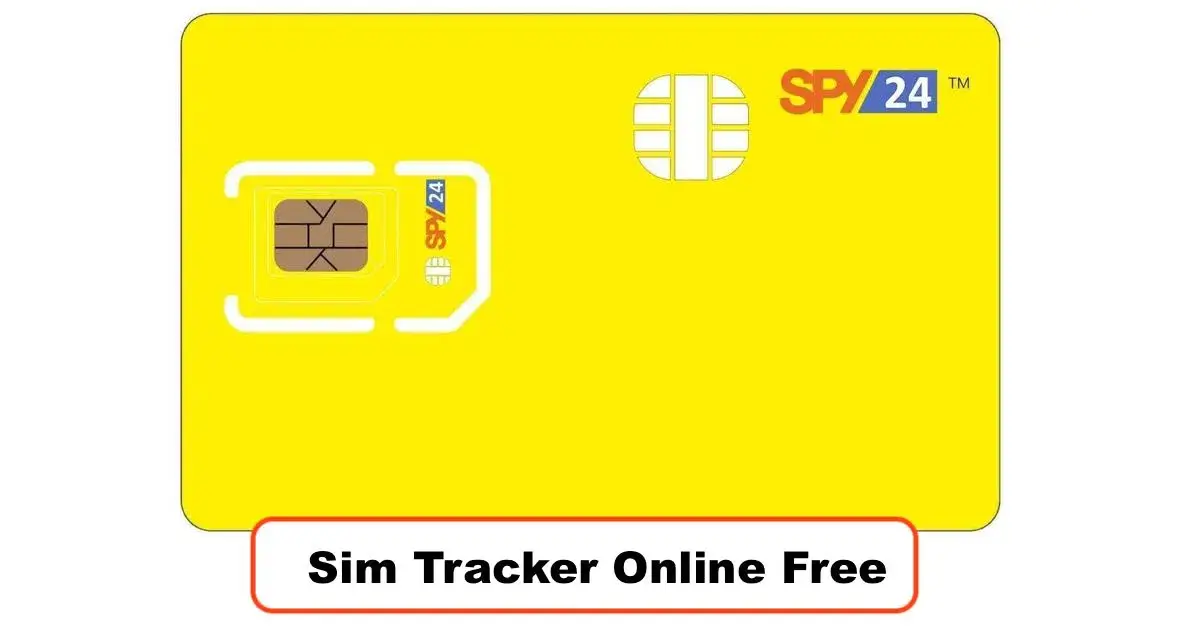 Have you ever wondered where your children or even your husband are? Fortunately, there are simple ways that help you avoid being constantly concerned when they're out. You don't need to be worried about what they're doing or who they're talking to. If this is what you're worried about, you should continue reading this article to make sure your children are at the right location at all times.
In order to keep an eye on your children and husband everywhere in the globe, you have to use location-tracking methods. Using a SIM card locator is one of the best methods you can go for to keep track of the location of your kids, your husband, or even your employees if they're using company-owned phones.
A SIM card locator is a fantastic free piece of software for monitoring the location of your loved ones' phones at any time. Using this method, you can also target your smartphone when it is stolen or lost. In this article, we're going to talk about past SIM card locations and locators to help you in this regard. Also, we're going to introduce the location-tracking features of SPY24 to compare them with other GPS Location tracking methods.
What Is A Free Online SIM Tracker?
SIM stands for Subscriber Identity Module. A SIM card is actually an electronic chip that allows a mobile network provider for you to identify yourself. There is a memory chip on your SIM containing information about you and your device. Your SIM card allows you to call others and links your cell phone to the wireless internet. The thing about tracking sim cards is that it's simple to track the location of a device with an active SIM card on it.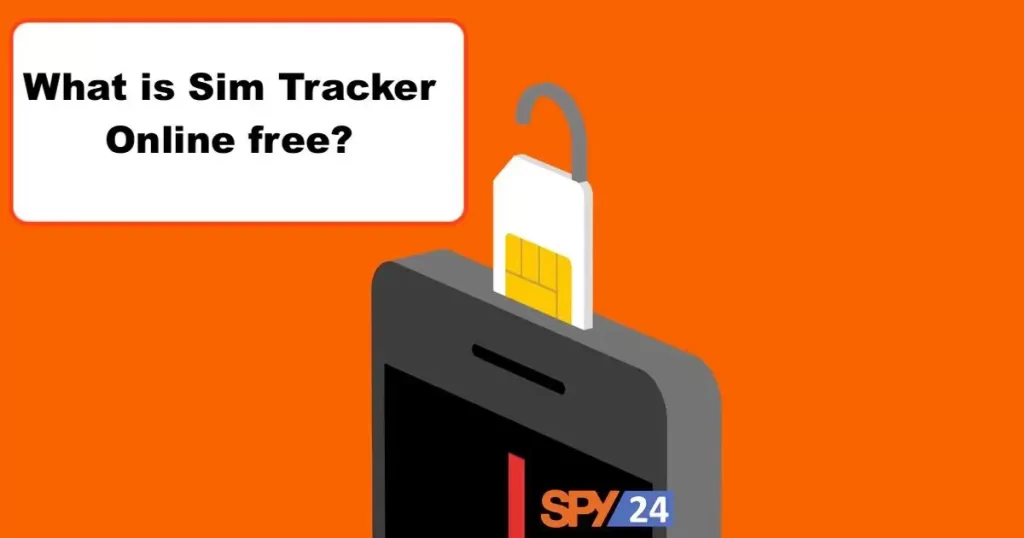 An online tracking SIM card location tracker is a piece of software that uses the SIM card's movements to track the position of your target person. You can install a tracking application on the target phone or use the browser version and make sure the target device is turned on to get the live on SIM card location tracker.
Remember that the SIM card details needs to be inserted into a phone if you want to track it. The thing is that even if you're using an old cell phone instead of a smartphone, a SIM tracker can easily track your phone using your SIM card details. Also, hackers and governmental organizations can easily track the location of your device using your SIM card data.
What Can A SIM Card Tracker App Do?
Here is a summary of what you can do with a SIM card tracker:
Cell phone location tracking: The data saved on a phone's SIM card may be used to guess its approximate position.
Set up alerts: You can also create an alert that will notify you when the phone enters or exits a particular location or when it crosses a designated border.
Track movements: You can track the position of a mobile phone over time by monitoring its movements.
Find your lost/stolen phone: To locate a missing or stolen phone and boost the likelihood of retrieval, you can easily use a SIM card tracker application.
View maps: To track the position of your mobile, you can look at maps and satellite photos.
What Are the Benefits of Using an Online SIM Tracker?
When comparing online SIM trackers with other methods of location-tracking, we can see several advantages. Here is a summary of the benefits of using an online SIM tracker:
It's usually free: SIM card tracking service providers usually offer this feature for free. Of course, they might want you to refer the tool to some of your friends or charge you for extra features.
User-friend: Using SIM card trackers online is one of the easiest methods for tracking a cell phone. You don't need to be an expert to be able to use this method. Therefore, parents can easily use it to track their children's phones.
Extra features: SIM card tracking tools usually offer many other options, such as call monitoring, SMS reading, social media tracking, etc. This way, you'll have the best of both worlds.
Extra information on your SIM card and device: Many SIM trackers provide you with extra information about the IMEI number, the model of the device, and some identity details. Also, some of them provide you with the details of the new device in case the target person changes the SIM.
Top Reviewed SIM Card Tracker Spying Apps
One of the best methods to remotely track the location of a cell phone is a spying app that offers SIM card location tracking features. This method gives you the ability to monitor other activities of the mobile device apart from its location. Here are some of the best spying apps that offer SIM card tracking services.
1. SPY24 SIM Card Tracker
The best SIM card tracker you can find on the market is SPY24. So if you lose your phone or want to track one of your family members, you can easily use SPY24 to track it online using its best SIM card tracker. You can monitor SIM card activities like text messages, photos, and videos using the SPY24, the best SIM tracker online for free. You can also restrict or cancel calls to the SIM from unwanted numbers because the app enables you to access and manage contacts and calls.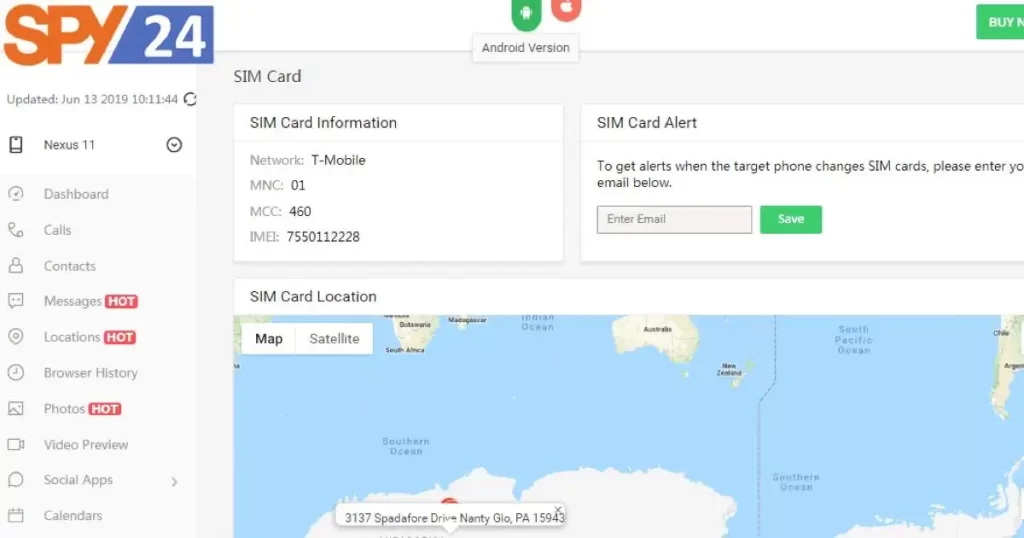 It's user-friendly and has a lot of nice features, along with SIM card location-tracking options. It has a really useful geofencing feature, which is great for parents. Using this feature, you can define some No-Go geographical areas for the target device on an interactive map. After that, whenever it crosses that border, you'll get warnings on your SPY24 online dashboard.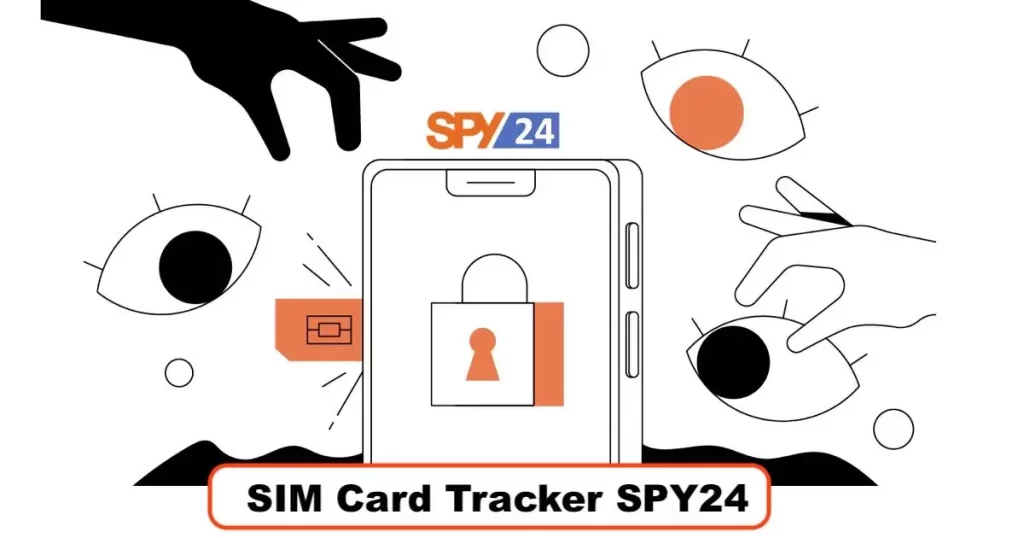 The good news is that you can use it on Windows, Android, and Apple devices and track several of them simultaneously. One of the greatest aspects of this app is that many of its features can be used on non-rooted/jailbroken devices, making it a safe and easy-to-use option.
key features of this app include Phone call and SMS monitoring; Keylogging; Social media monitoring; Monitoring installed apps; Location history; Screenshots and screen recording; Browser History; sim card location tracker; device location Stealth Mode;
Pros: It has compatibility with Android and iOS devices.
Android version: 4.4.4 to 13.x
iOS version: 6.x to 16.x
2. Cocospy Phone Finder and GPS Sim Tracker Online
The Cocospy track SIM card location monitoring feature uses network data and GPS to track the target SIM card's location. It gives you a dashboard from which you'll receive the IMEI number and carrier information. Cocospy notifies you when a card is replaced, as well as updates its network-based location-based position online. This way, you can keep track of a device and find out about a new mobile phone number.
The Cocospy SIM monitoring app works on both Android and Apple smartphones without having to root or jailbreak. This will keep the target device safe. Also, it works in stealth mode, and as a result, it will not be detected, so you don't need to be worried about being discovered by your target person.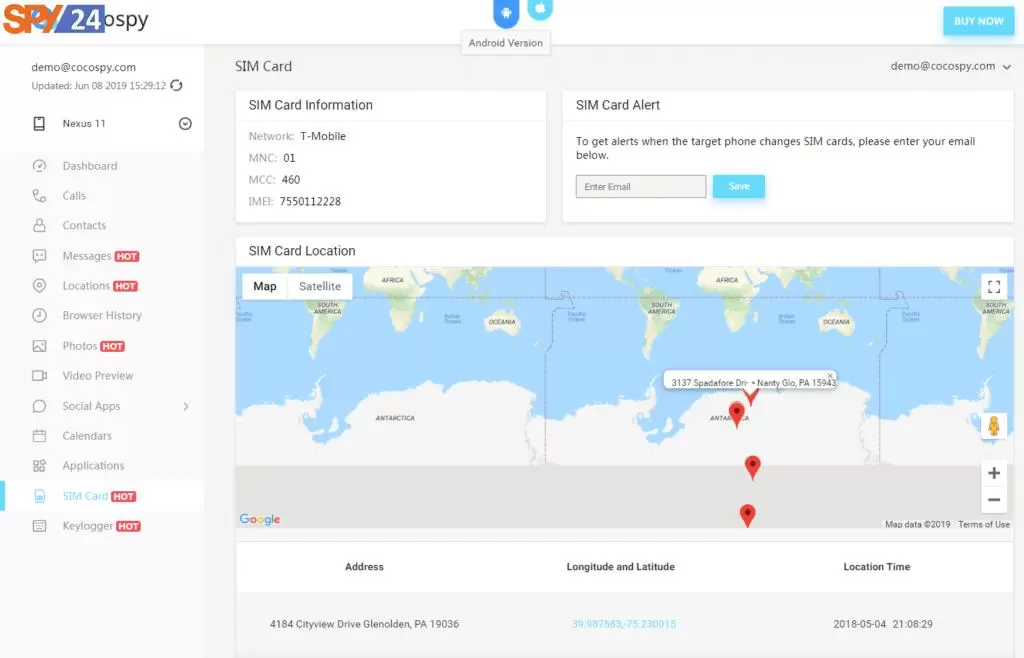 Apart from SIM card location tracking, you can monitor all incoming and outgoing calls, incoming and outgoing messages, SMSs, and communications via social networking apps. Here is a simple guide to using this app:
Go to the website and create a Cocospy account using your email address.
Purchase a subscription.
Download and install the app on the target device. You can also use iCloud to install it using your browser.
Cocospy gives you a control panel to see the phone details, including the number, IMEI number, and location.
3. Spyic Sim Tracker Online Free
Spyic is another great SIM card location tracker online. It gives you the ability to monitor the location of any target SIM card online without being detected. Using Spyic, you can easily see the current or previous locations of the target device based on the mobile network. Moreover, you can find information about the location of the target SIM card, the IMEI number, the operator, etc.
This is great in case your phone is stolen, you lose your cell phone, or when it is turned off and you can't find it. In fact, the IMEI number of your device will help you to trace it via Spyic.
The good news is that Spyic will give you information about any new device into which the target user might insert his/her SIM card. In fact, if your target person figures out that their phone device is being monitored, they might change the device. Fortunately, Spyic will track the new device without being detected.
On both Android devices and Apple smartphones, Spyic performs terrific. You can track the exact SIM card location using software on Android phones or via a web browser on iPhones, but remember that you'll need the target device's iCloud credentials.
You don't need to root (Android device) or jailbreak (iPhone device) in order to track the target SIM cards using Spyic. You can check your SIM card's data and monitor many tasks, such as calls, contacts, pictures, and videos, after installing the app. You can also track communications on social media platforms like WhatsApp, Snapchat, Facebook, etc.
4. KidsGuard Pro SIM Card Tracker
As it comes from the name, KidsGuard is designed specifically to keep track of your children. It is not only useful for monitoring kids but also for monitoring adults. It was built with the aim of sending real-time location data via its SIM card tracker. It collects location information and delivers it to your account on KidsGuard Pro.
The app can use both GPS and Wi-Fi technology to determine the target track SIM card own's current location. You can also set a limit on a geographical map using its geofencing capability to keep an eye on your target person. If the track SIM card owner crosses the boundary, you'll be notified of its location.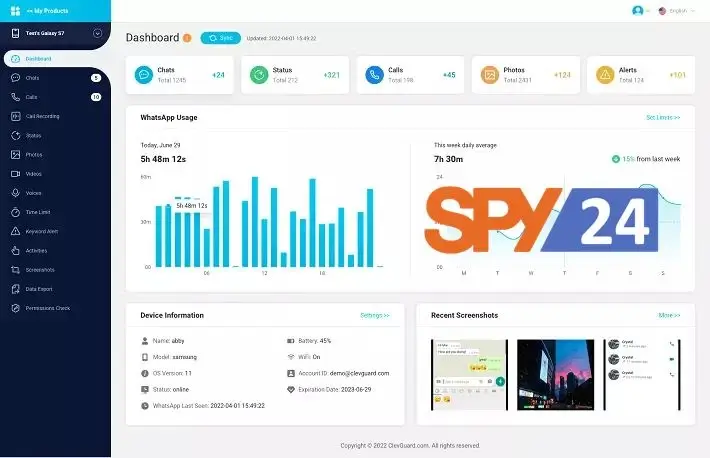 Apart from location tracking, the app allows you to monitor the call logs, texts, pictures, videos, and other activities of the target mobile phone from your dashboard on a browser. The only drawback is that it's only available for Android devices.
5. Hoverwatch GSM Sim Tracker Online
The last SIM tracker app on our list is Hoverwatch. This is an Android and Windows-based SIM tracker app and is unique in the realm of SIM card trackers. Using Hoverwatch, the target device's location can be tracked even if the target's card is changed. The good news is that it requires no additional settings changes to detect when a SIM card is being replaced.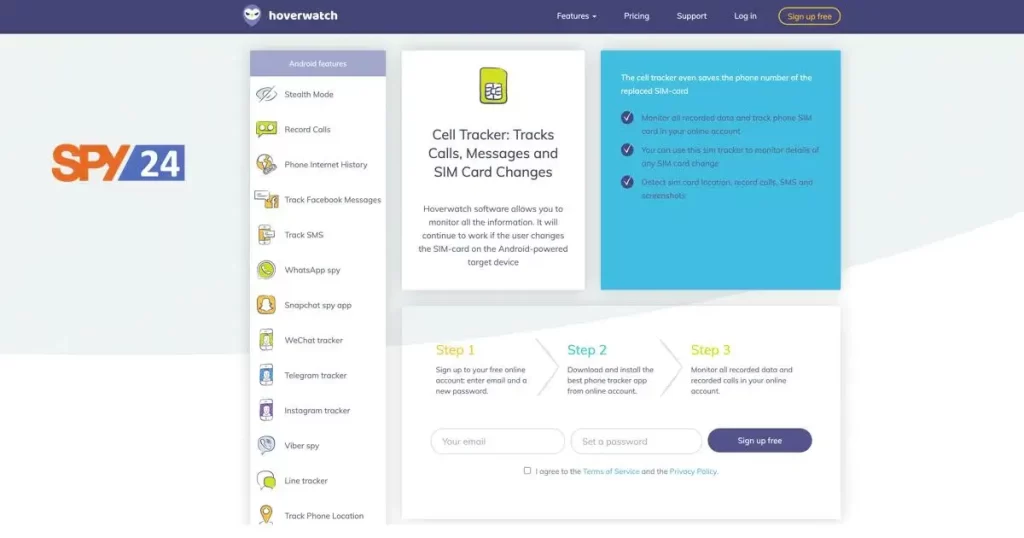 Apart from SIM tracking, you can easily listen in on phone calls and read SMSs, MMSs, and social media texts. Almost all app activity on all major social apps, like Facebook, Instagram, WhatsApp, and Snapchat, can be monitored using Hoverwatch. Another great feature is that you can capture a screenshot or record an audio session from the target mobile and save them to use in the future.
However, the software has some flaws. For example, it cannot monitor iOS devices and provides poor customer service. In fact, you must send your request and wait for their response, which takes longer than speaking live with him.
6. mSpy
mSpy is our preferred SIM tracker program, which was initially built for Windows, Mac and Android operating systems. This tracking application has amazing capabilities and an easy-to-use control panel, making it a globally popular tool for parental control.
You can monitor every call-related detail on the SIM card of the target device with the call monitoring tool. Notably, users can restrict unsolicited calls from particular numbers using the app's Incoming Calls Restriction function.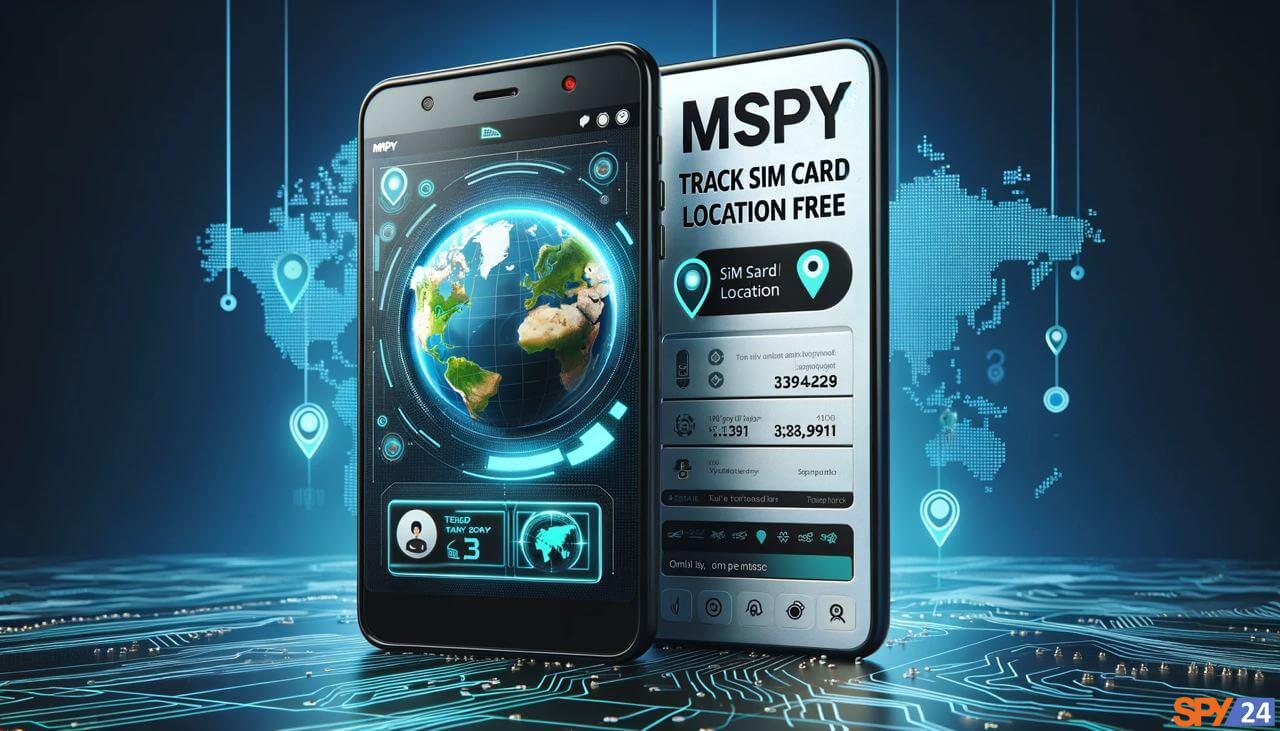 A thorough feature of mSpy for text messages allows it to track every message sent and received by the SIM card of the target device to any other number. Users may also read messages and view multimedia files posted on a variety of platforms, including as Facebook, Skype, WhatsApp and more, by utilizing the Read Messaging Apps function.
Parental control is greatly enhanced by mSpy's geofencing feature, which enables parents to virtually draw limits around their child's allowed areas. If the youngster crosses these boundaries, they receive instant notifications. The GPS position tracking feature of the program guarantees precise and up-to-date data, which is easily shown on the user interface.
Another useful feature is the ability to monitor internet activities, which provides insights into emails and website visiting on the target device. Users receive complete reports on all activity and they can access the system remotely at any time.
mSpy is unique in that it offers outstanding live customer support, available to help users who are having problems with the phone SIM card tracker. Also, for extra protection, customers can easily store the IMEI number.
Three tiers of pricing are available with mSpy, with each tier covering different SIM tracker versions and Android or iOS devices. Account creation is a simple process that requires only an email address and mobile number and it is compatible with all mobile network carriers.
Plans start at $29.99 a month, which makes mSpy a great option for customers on a tight budget. The monthly fee can range from $69 to $69.99, contingent on the quantity of SIM cards under observation and the length of the subscription—one, three or twelve months are the various durations.
7. Snoopza
A free tool called Snoopza can be used to follow the whereabouts of SIM cards and yield important behavioral data. Take use of this specialist application to enhance your mobile phone experience and get important features. Snoopza is especially helpful when the target person constantly switches SIM cards because it sends you a quick alert for each change, which helps you learn more about their routine.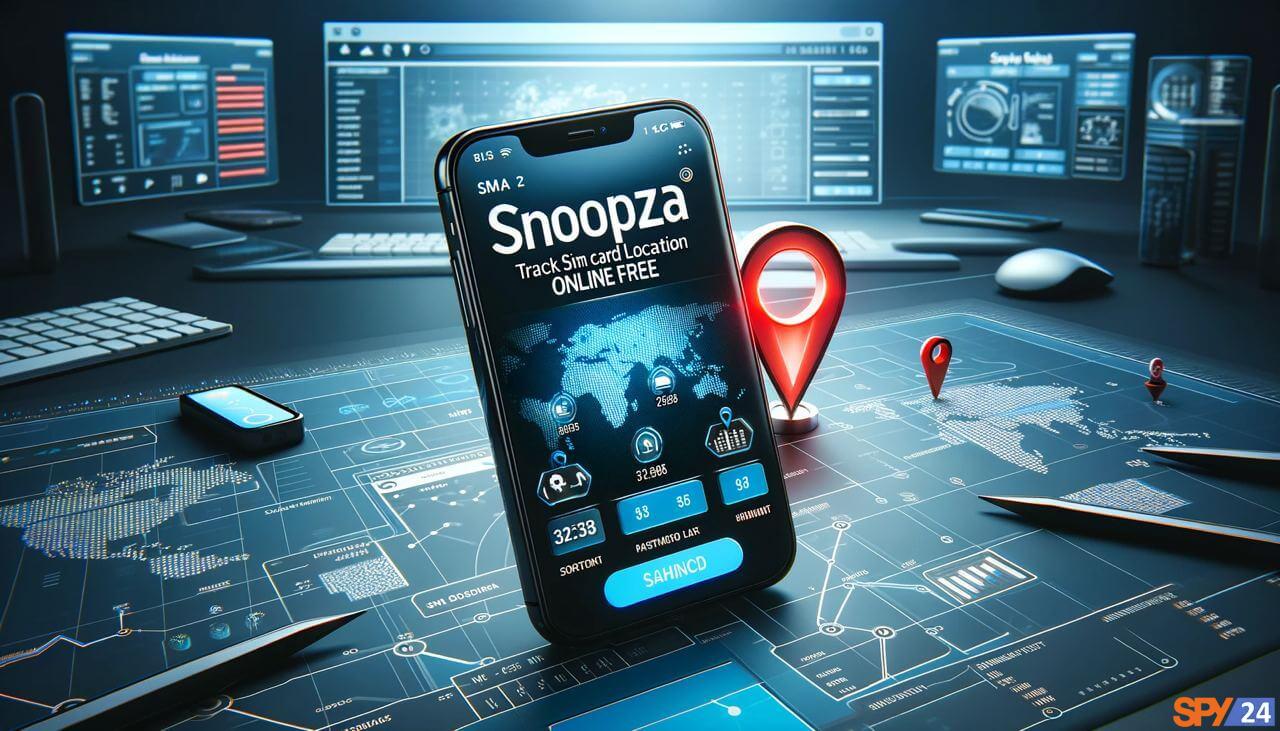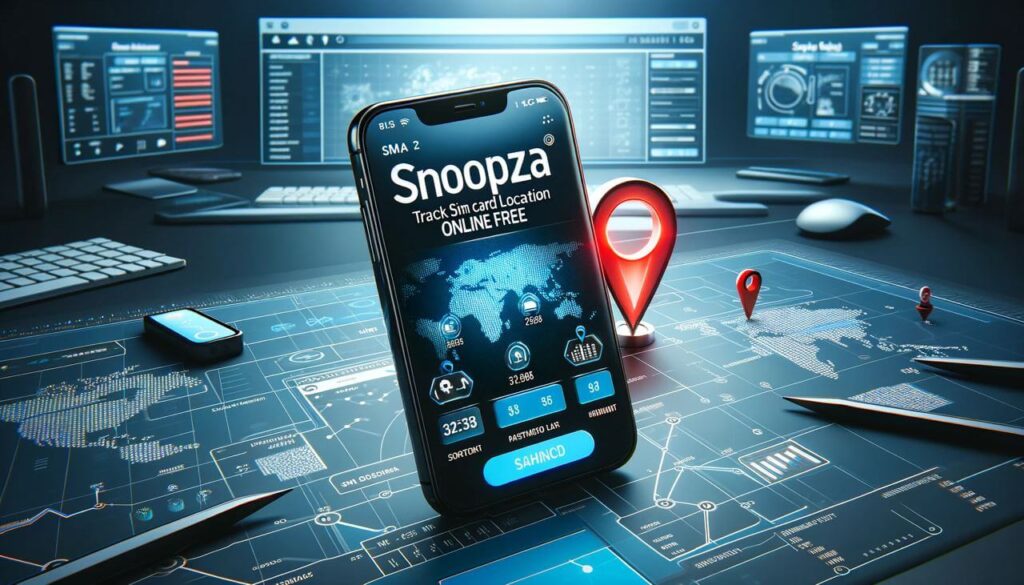 With the help of a simple, anytime-accessible online control panel, you can quickly ascertain the location with GPS, guaranteeing availability twenty-four hours a day, seven days a week. You can pick how to use this tool's adaptability, whether it's to keep an eye on your spouse, kids or workers.
To begin, obtain the SIM card location tracker and install it on the smartphone in question. Once installed, you can collect a variety of data, including as screenshots when the smartphone is unlocked or tracking Viber activity. It should be noted that such trackers do not come pre-installed on your device but the procedure of improving your phone with Snoopza is simple. Snoopza can help you improve your smartphone experience right now.
8. Spyzie
Well-known for supporting both Android and iOS devices, Spyzie is a SIM card tracking tool. The targeted device's SIM card's exact GPS location is tracked by following the phone number linked to the SIM card, as part of its unique SIM card monitoring focus.
This multipurpose application lets users keep an eye on a number of things, including what messages are sent and received, calls made over mobile networks, internet usage trends and even changes in the target device's password. Furthermore, regardless of the mobile network provider linked to the SIM card, customers can view the images and videos saved on the intended phone.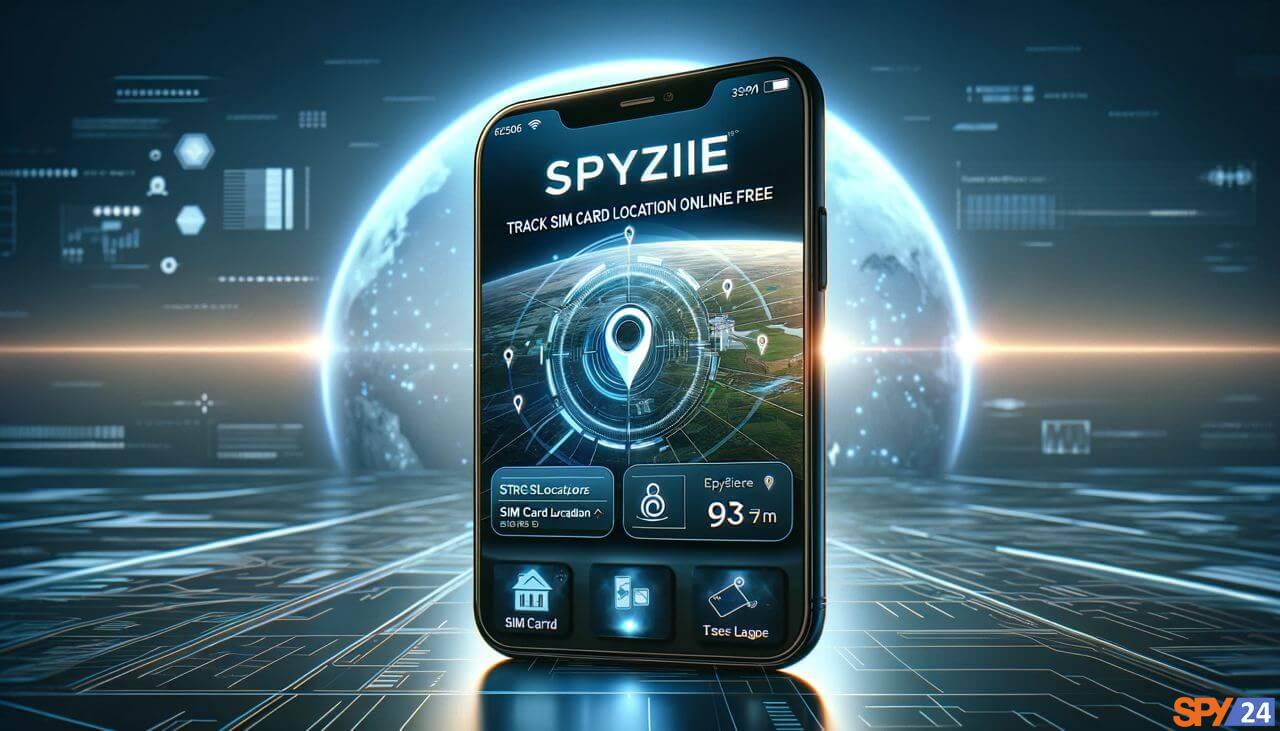 Easy-to-use capabilities like SIM card tracking without jailbreaking iPhones or rooting Android and iOS devices are included in the Spyzie pricing package. Account creation is easy and fast and the installation process is straightforward.
Spyzie is smooth across several mobile network carriers and works with all kinds of phones and gadgets. Offering support for both iOS and Android users, the app comes in two editions: Ultimate and Pro.
Depending on the selected mobile device, account plan or version, prices might vary from $39.99 to $69.99. Spyzie is a viable option for anyone looking for SIM card tracking capabilities because of its low cost, as well as its compatibility and convenience of use.
9. XNSPY
For users of Android and iPhone looking to track SIM card whereabouts and conduct extensive mobile phone tracking, XNSPY provides easy access.
XNSPY makes SIM card location monitoring easier by removing the requirement for jailbreaking or phone rooting. Without the hassles of rooting or jailbreaking, users may effortlessly monitor call logs, read email chats, track internet usage, check website search history and keep an eye on social media activities.
In addition to offering standard cell phone activity monitoring, XNSPY also offers extra features like geo-fencing, improved parental control and kid safety.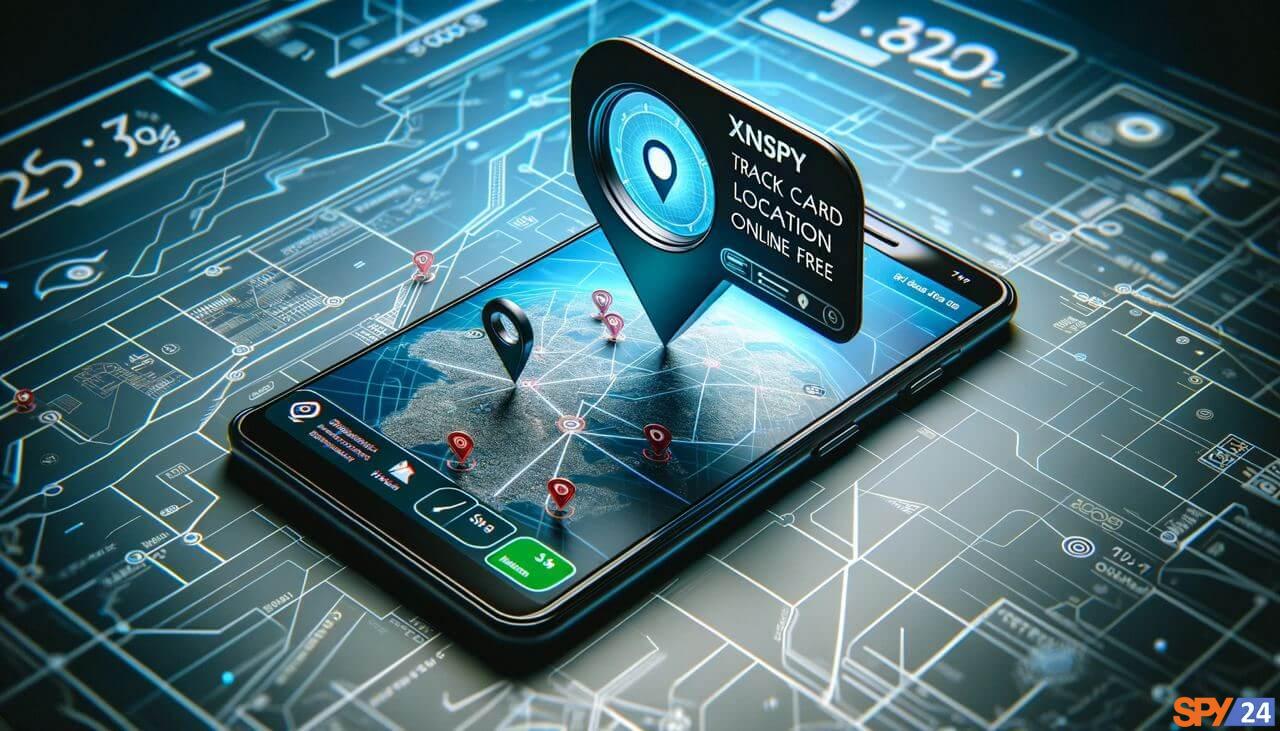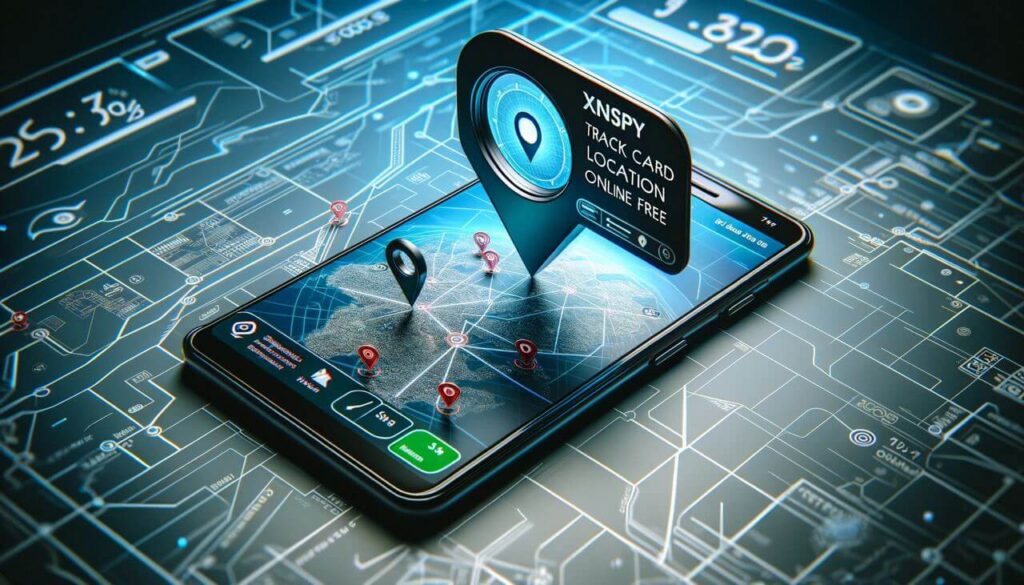 To sum up, XNSPY provides critical data on someone else's device and is an easy-to-use phone and device SIM card location tracker. The platform is notable for its effective round-the-clock customer service.
The pricing details of XNSPY reveal that it is compatible with iOS and Android devices, albeit with slightly different functionality. Users of iPhones should be aware that depending on the device version, different jailbreaking criteria apply.
The Basic plan and the Premium plan, both starting at $49.99 a month, are the two phone plans that XNSPY offers. The one-month, three-month and 12-month license choices offered by both programs provide users the freedom to select the length of time that best suits their requirements.
10. Geosite
SimCard tracking services are available online and at no cost through the Geosite platform. It lets customers monitor the whereabouts of their SimCard-capable gadgets in real time. This can be especially helpful for people or organizations who wish to monitor the whereabouts of their devices or make sure their loved ones are safe.
Generally, Geosite requires both an internet connection and a device that supports SimCards. The Global Positioning System (GPS) technology is employed by the platform to precisely determine the device's location. Customers can download the Geosite mobile app or use a web browser to access the tracking service.
You can add the SimCard information of the device you want to track after logging into your Geosite account. In order to do this the SimCard's phone number or unique identification must be entered into the platform. After the device is uploaded, you may start the tracking process and Geosite will show you the device's current location on a map.
Geosite provides features like geofencing and historical tracking in addition to real-time tracking. Users can create virtual zones or boundaries on a map using geofencing. Geosite can notify the user by email or SMS whenever the tracked device reaches or leaves these pre-designated locations.
Viewing the tracked device's historical locations and movements over a predetermined time frame is possible with historical tracking. This tool might be useful for looking into any questionable activity examining travel itineraries and evaluating patterns.
Geosite provides SimCard Tracking services without charge however a paid subscription may be necessary for certain extra services or sophisticated capabilities. Furthermore, it is imperative to adhere to privacy regulations and secure appropriate authorization prior to tracking an individual's device through their SimCard details.
Other Easy Ways to Track A Cell Phone
Now that you've become familiar with SIM card trackers let's take a look at different methods of tracking the location of a cell phone. This way, you can compare these methods to choose the best one as per your requirements.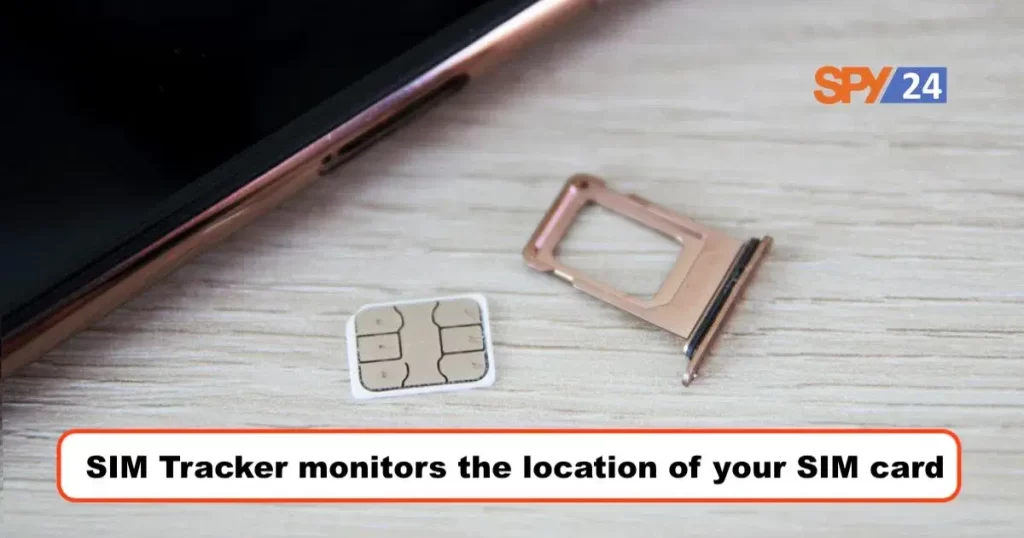 1- IMEI Tracker Websites
IMEI is an abbreviation for International Mobile Equipment Identity. It's actually a security system for electronic devices and is helpful for identifying every single mobile phone among other devices. In fact, it's like a fingerprint and each phone has a unique digital code that contains 15 characters. It's different from Meid which has 14 characters.
This number has many advantages and can help people and operators with many other basic features and advanced security measures. For example, it can be used to block the phone or cut its signal transmission. Geo-tracking is also one of the most important features of this number. It helps you locate the device's exact location anywhere in the world.
Police and other security organizations can use it to find your phone by tracking your IMEI. But fortunately, there are websites that help regular people track their own mobile online for free.
For example, imei-tracker.com is one of the best IMEI tracker websites that you can use to locate your mobile phone online for free.
Here is how to do that.
Step 1: Find the IMEI number on your phone: You can do that in different ways. First, by going to your mobile's "Settings." After that, you have to scroll down and click on "About phone." Here you can see two IMEI numbers (slot 1 and slot 2.) The second method is much easier. You have to dial *#06# to see your IMEI number.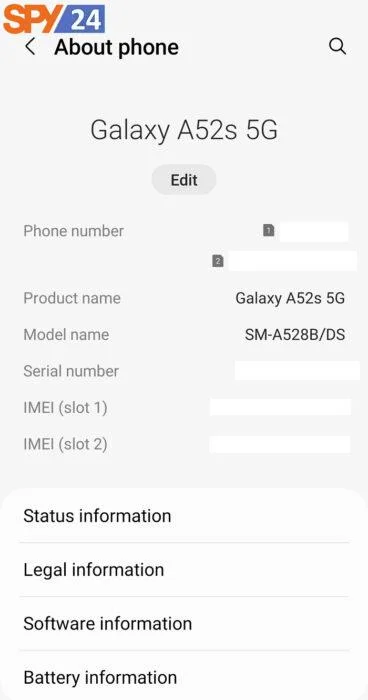 Step 2: Go to the IMEI tracker website: Go to imei-tracker.com and click on the "TRACK IMEI" button.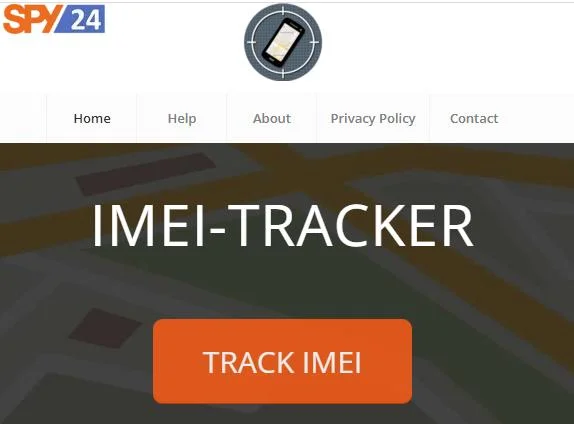 Step 3: Enter your IMEI number: Enter your IMEI number and choose the county name from the list. Then click on "TRACK IMEI" to start the search.
After that, the website will connect to a satellite and will give you the position on a map. Of course, to show you the phone location for free, the site might ask you to offer it to 2 of your friends.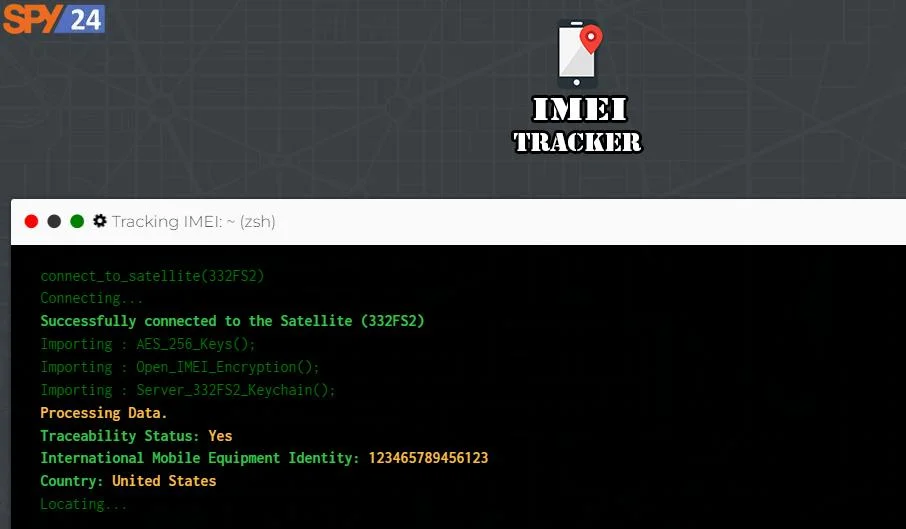 2. Google Maps
Google Maps is king in the realm of location tracking. It's one of the most popular and effective means of keeping track of a mobile phone's exact position. Using Google Maps, you'll be able to track the precise location of any devices linked to your Google account, thanks because it has an outstanding tracking feature. However, you have to make sure that the device has GPS and is connected to the internet.
3. Phone Number Tracking Websites
A phone number geolocator website can tell you the approximate geographical area where a phone number is. This is one of the cheapest and most user-friendly methods to track a cell phone. For example, GeoFinder is one of the websites that provide such a service. However, you have to get permission from network provider or the target person if you want to use this method.
4. Android Device Manager
If your target mobile phone is using Android, you can easily track its location via Android Device Manager. You just need to search for "Find My Device" on Google and click on the first result: https://www.google.com/android/find/.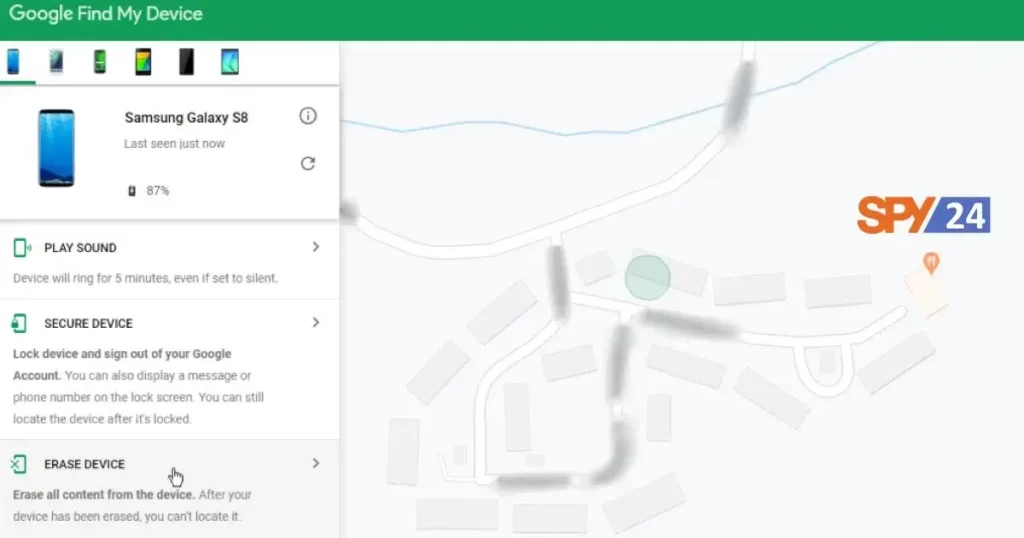 Here you can easily track the location of your Android phone because every Android device comes with the "Google Find My Device" feature. Of course, you can monitor the location of the target Android device only if you have its Google credentials. Remember that this feature will automatically send a notification to the target phone.
5. iCloud on iPhone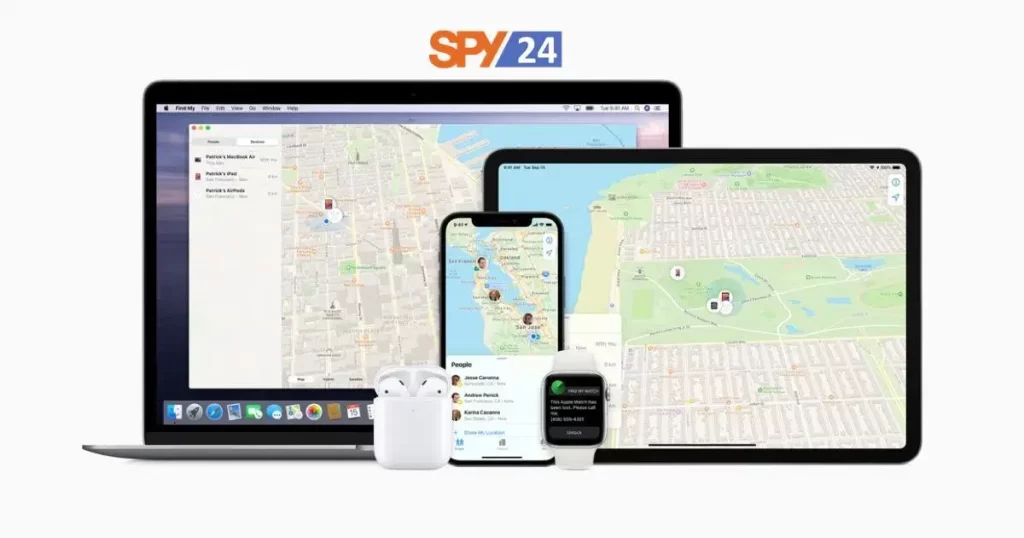 Apple's iCloud service is also a fantastic option for keeping an eye on the target phone without installing extra apps. iCloud makes it easy to back up and sync data across devices, which is a free service. You just need to Google "Find My iPhone" and go to https://www.icloud.com/find. Remember that you need to have the ID and password to be able to track an iPhone using this platform.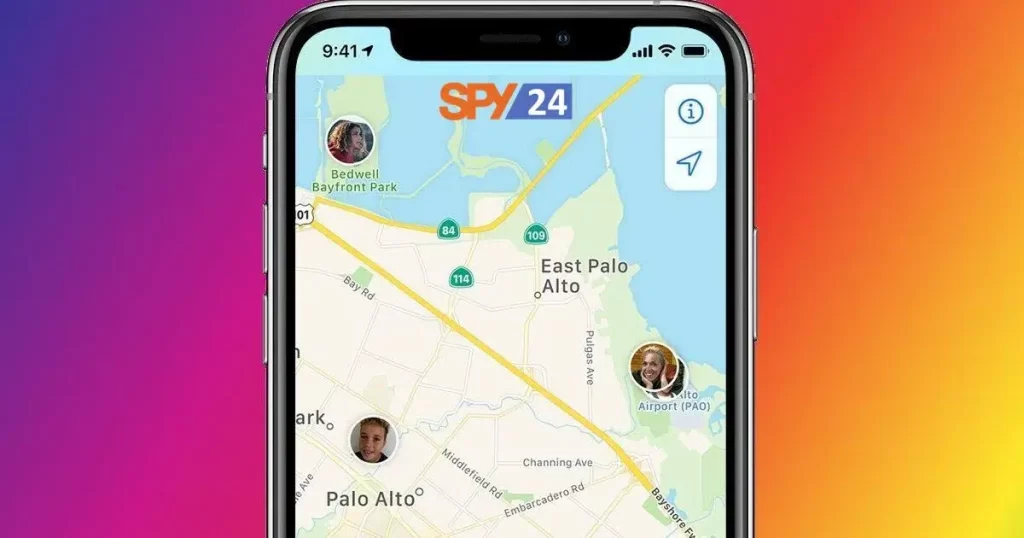 6. Snapchat Map
Another easy way to track a cell phone is by using Snapchat Map.
Before explaining this, let's clarify something important. There is no such thing as a free app! You might wonder why. You should be aware that you are a customer whether the app is free or paid. All the apps we use on our smartphones are the same. But how? They collect our information and send all information about our location to companies that sell advertisements based on GPS and location info. In fact, these businesses will send us ads that are specifically designed according to our interests collected from our behaviors on the so-called free apps.
Also, remember that geotagging is a technology used by certain camera apps to geotag a picture taken or uploaded to a social media app so that others can see where it was captured. Similarly, Snapchat has a feature that enables your contacts to see where you are. This is a great way to meet new people, but it can also be used to locate a misplaced phone. All you have to do is open your internet browser and enter your login information to keep track of your phone.
Here is how:
Step 1: Use a browser and go to the map feature of Snapchat: https://map.snapchat.com.
Step 2: Enter your Snapchat password.
Now, you can see where your phone is if it is connected to the internet. You can use this method to locate your phone no matter if you're using Android or iPhone. However, you need to have an account on Snapchat to use its map.
7. Dropbox
Last but not least, you can use Dropbox to track your phone. The good news is that cloud services record where you were when you last signed. Of course, this is solely for security reasons. Fortunately, you can track down where your Dropbox app was used most recently if you have it on your phone. Here is how:
You can now view all of your login information, as well as the date and time that your phone last synced or signed in with Dropbox.
The Best Way to Track a Phone: SPY24 Sim Card Tracker Free Online
We reviewed all the common ways to track the location of a phone, including online SIM card trackers. Without a shadow of a doubt, the SPY24 app is the best tool you can use to locate your loved ones. It has advanced features for location tracking, call monitoring, social media spying, and many other tracking options.
Advantages of Using SPY24 to Track a SIM Card Online
It has a 1-month free trial
It's compatible with all devices
You don't need an extra app to see the data
Rooting or jailbreaking is not required for many features
Offering over 250 features
24/7 customer support
Monitoring several devices simultaneously
Small file size
Undetectable
Disadvantages of Using SPY24
The only disadvantage is that you need 10-15 minutes of access to the target phone to install the app. Of course, all the other spying apps need this time.
How to Install and Use SPY24 to Sim Call History Tracker Online
Now that we know the best way to track a SIM card online let's see how to use it.
1 – Go to the Website and Click on Login-SPY24
First, you need to go to the website SPY24.io and click on "Login-SPY24" at the top right corner of your screen.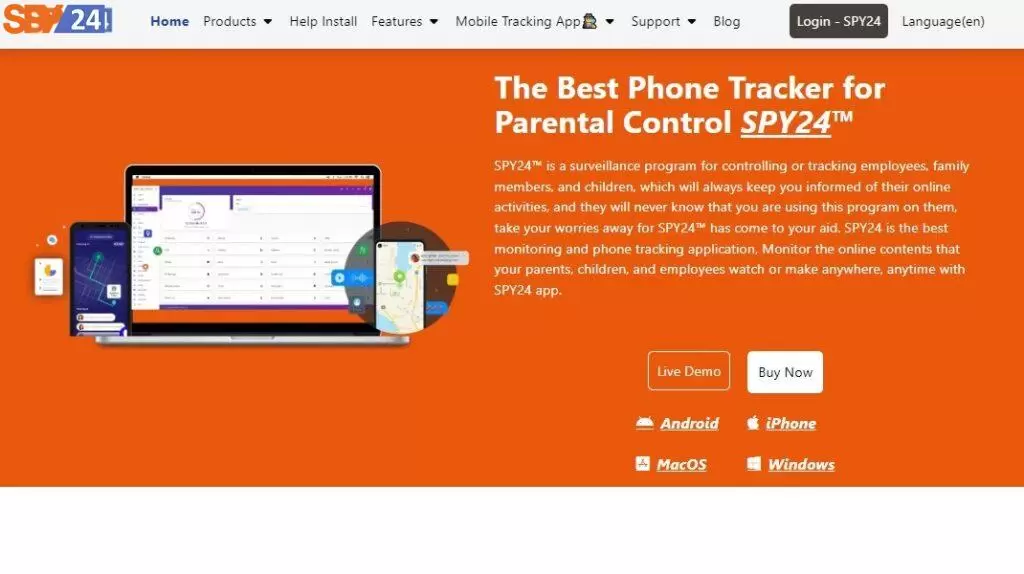 2 – Choose the Language
A page will emerge on which you can choose the language.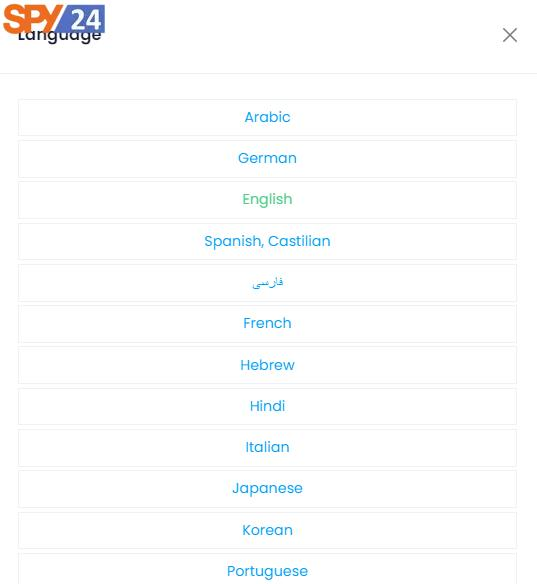 3 – Sign in or Sign Up Now
Now you have to sign up or sign in if you already have an account.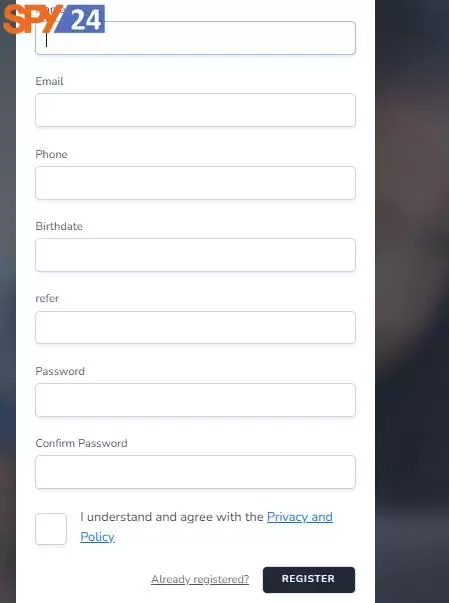 4 – Choose the Device from Your Dashboard
You'll be redirected to your dashboard using which you can monitor all the target devices. Here, you have to choose the target device from the options available.

5 – Make the Purchase
Now, you have to click on "Buy Package" to purchase a free account or a subscription according to your requirements. Here is a list of plans SPY24 offers:
Android Packages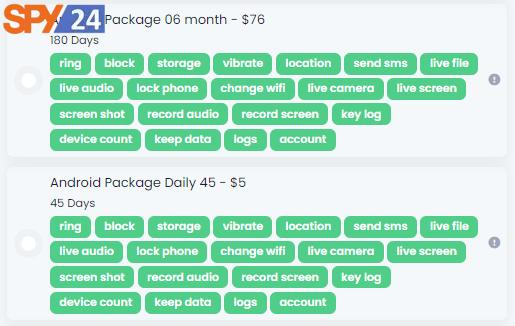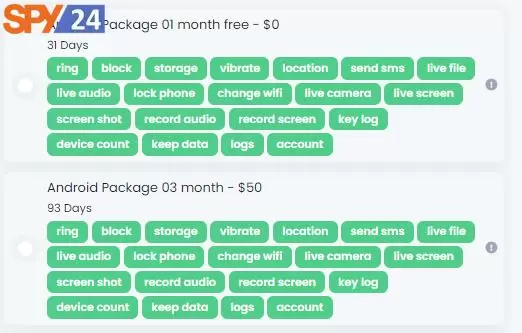 1 month for free
3 months for $50
6 months for $76
12 months for $120
Storage: $4 for 1 day
Windows Packages
1 month for $25
3 months for $46
6 months for $60
24 hours for free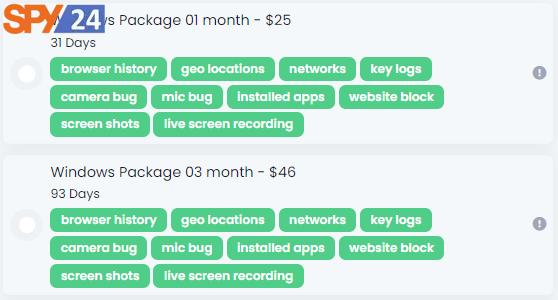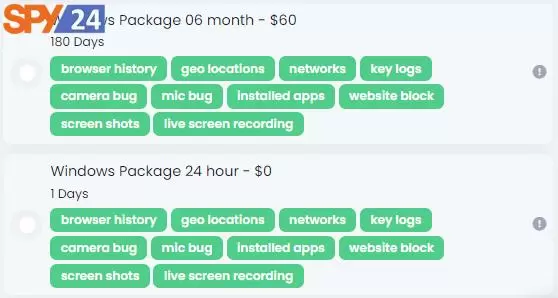 MAC Packages
1 month for $25
3 months for $46
6 months for $60
24 hours for free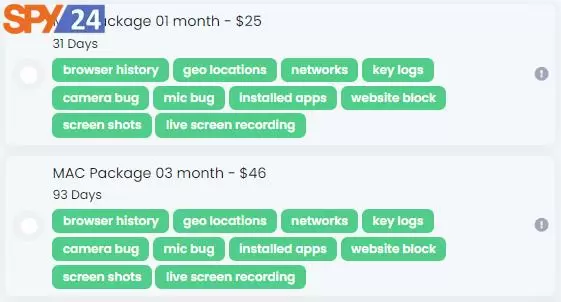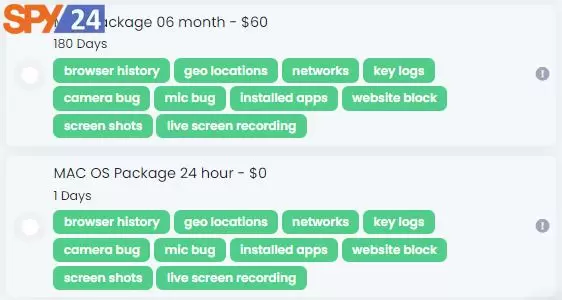 ---
Receive an Email and Install SPY24 on the Target Device
You'll receive an email containing your credentials. Then, you have to install the app on the target device. Fortunately, the app provides 24/7 support if you face any problems in the installation process.
Start Tracking the Location
After the installation, you have to get back to your dashboard to start tracking the device location without being detected. The good news is that you don't need any extra software to see all the details and data. In fact, you can access the dashboard using a web browser from anywhere.

Other Features of SPY24 to Spy on a Phone for Free
As mentioned earlier, SPY24 offers many other monitoring and tracking options along with the SIM location tracking feature. Here are some of these key features:
Calls and Contacts: You can monitor all incoming and outgoing calls from the target phone.
SMS Tracking: SMSs of the target phone can be read even if they're deleted.
Keylogger: You can monitor every keystroke on the target phone.
Social Media Monitoring: Almost all the major social networking sites can be monitored using SPY24.
Browsing History: SPY24 will enable you to see all the browsing history of the target phone.
Accessing Saved Media: SPY24 gives you insight into every picture, video, and other types of file on the target phone.
Recording Calls and the Ambient: This is of the rarest features on SPY24. You can record all the incoming and outgoing calls and also everything that is happening around the phone.
Conclusion
SIM card tracking is one of the best methods to find the location of a phone. Thanks to cutting-edge tools like SPY24, you can easily find out where a phone is using its SIM card alert and details. Of course, you need to install this app on the target phone to be able to track it. Compared with other methods like tracking the phone using the IMEI number, using a SIM card tracker has several benefits. Along with the SIM card tracking feature, SPY24 has great GPS location tracking and geofencing features, making it the most trusted tool to track a cell phone. You can also use more than 250 other features, such as social media and call recording when using SPY24.
FAQs
Here are some frequently asked questions about SIM trackers.
How can I get the IMEI number of my phone?
You can easily get the IMEI number by dialing *#06# on your phone. You can also go to "Settings" and from there click on "About phone" to see all the information about your device, including the IMEI number.
Is it possible to monitor someone using their SIM card?
SIM cards cannot be tracked when they're out of the device. When you insert the SIM card into a device, you can track it using network data, GPS, and spying apps like SPY24.
Can I locate IMEI without a SIM card?
YES. Each SIM has its own ICCID number, which can not be tracked unless on a working device. Therefore, without the sim on the phone, it is impossible to track the SIM card number. An IMEI number, on the other hand, may be tracked without a full sim card number.
Can you track IMEI using a SIM card?
NO. The IMEI number is a unique number linked to the device and is completely independent of the SIM card. Even if you change the SIM Card, the IMEI number remains unchanged. The IMEI number can be easily used to track a cell phone's location, even if it doesn't have a SIM card.
Is it possible to track a phone without a SIM card?
YES! All cell phones can be tracked down without having SIM cards. You can use the IMEI number to track the location of the cell phone, even if the SIM card has been taken out of the device.
Can I track down a cell phone without a battery?
No. It's not possible to track your cell phone without a battery. However, you can find the last location of your device before its battery has been taken out. This is only possible using GPS tracking apps like SPY24.
Can I track down my cell phone when it is turned off?
YES. Fortunately, you can track your stolen or lost phone even if it's turned off. The police and also your mobile network provider can find the location of a stolen device turned-off phone using its IMEI number. You can also use IMEI trackers to track your mobile.
How many IMEI numbers does each cell phone have?
Each cell phone has at least one IMEI number. The number of IMEI numbers depends on the number of SIM slots your mobile has. If your phone is a dual SIM card device, it will come with two IMEI numbers: IMEI 1 for the first SIM card slot and IME 2 for the second SIM card slot. A dual SIM cell phone has two separate IMEI numbers.
Do you need to root or jailbreak your phone to use a SIM card tracker online?
It depends on which track SIM card location tracker app you are using. Many of the spy apps that provide SIM card Locations tracking services require you to root or jailbreak your device. SPY24, on the other hand, doesn't need to jailbreak or root the device for many features, including SIM card location tracking.