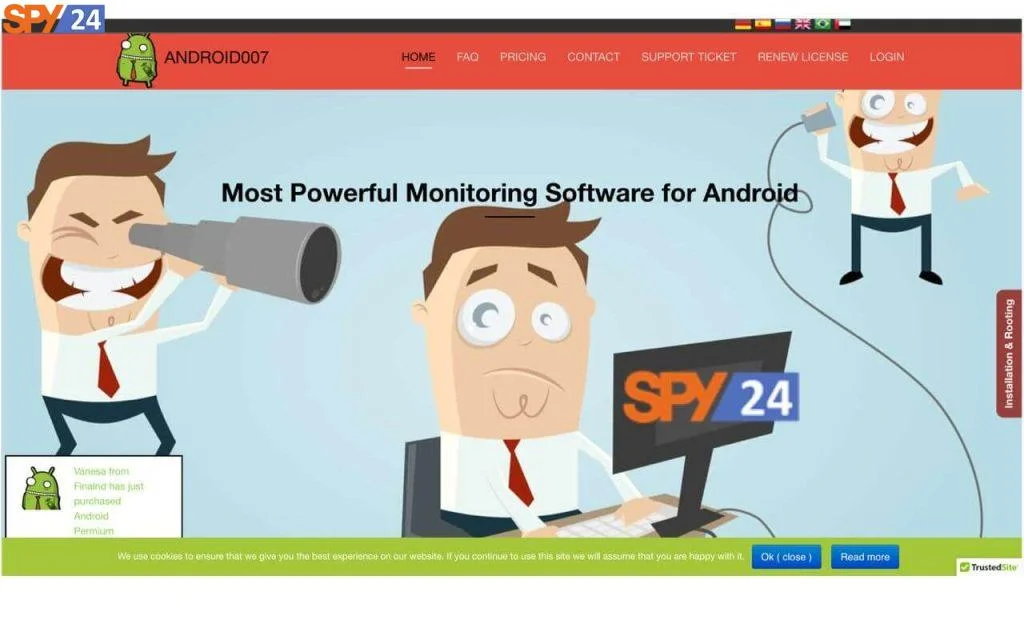 Android007 is one of the most trustworthy mobile phone tracking and surveillance apps that can monitor text messages, phone conversations, and activities on social networking platforms. Moreover, it allows for remote control of smartphone operations. Read on to find out more about the Android007 app.
This app's most notable features include the ability to listen in on live phone calls, take pictures with the smartphone's camera, create fake text messages, read emails, format the device, get general information, block websites remotely, display a log of sent and received SMS and MMS messages, record phone calls, block incoming calls, get a display of the user's current GPS location or live location, and many more.
In general, this monitoring and tracking tool that is easy to use is a clever way for smartphone owners to get control over the actions of their children or employees. Android007 may be used for a variety of tasks in addition to monitoring, including generating a backup of the smartphone as well as tracking the whereabouts of a misplaced smartphone.
Platform:
| | |
| --- | --- |
| Android  | NO |
| iOS(iPhone/iPad | NO |
| Website:  | https:// android007 .com/ |
| Domain Age: | 2016-06-18 |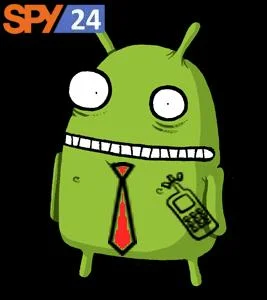 What is Android007 App, and How does it Work?   
Android007 was developed for the specific purpose of keeping tabs on your little children, employees, and even a phone that you yourself own. But before you use this app as a monitoring tool on your device, make sure that you have provided the owner of the phone with all of the necessary information about this app.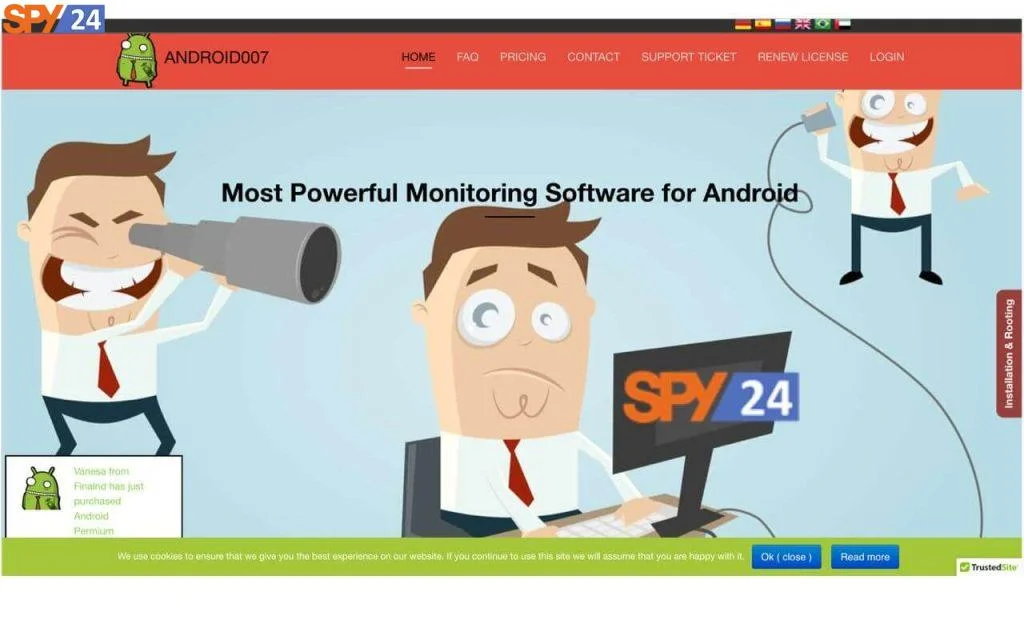 Only then should you use it as a monitoring tool. It is the user's obligation to ensure that they are in compliance with all local regulations regarding the usage of the Android007 app.
How much does the Android007 app cost?
Android Premium:
$ 59.99 month                                                                                                                      
Check Social Media *Root*
View Installed Applications
View Application Activity
Android Extreme:
$ 119.99 month
All Android Premium Features
Call Intercept *Listen Live*
Ambient Recording *30mins*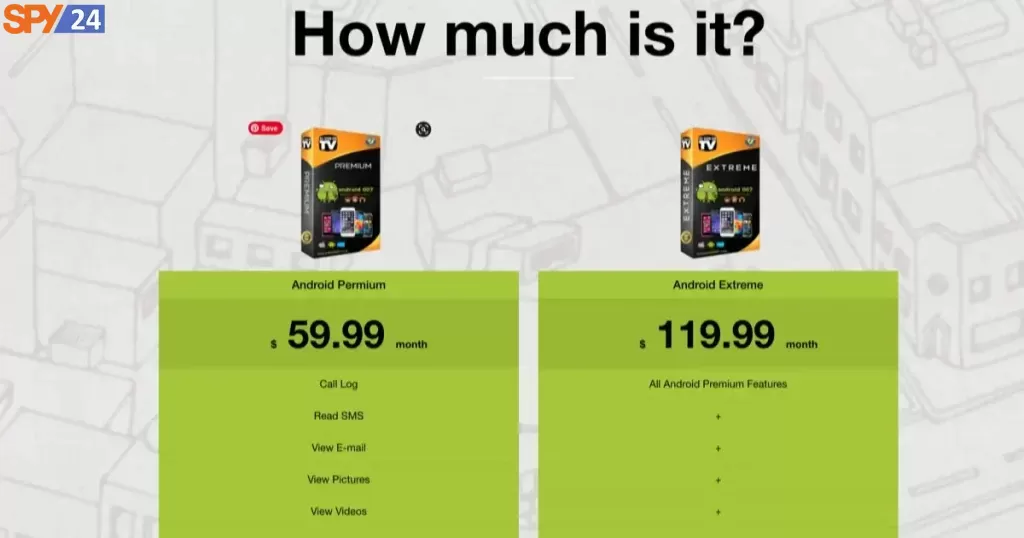 Features of Android007 App  
You can easily watch your employees with Android007, catch your spouse in the act of infidelity, keep an eye on your children around the clock, back up the information on your phone, bug your surroundings, get your GPS position, and locate a misplaced or stolen phone.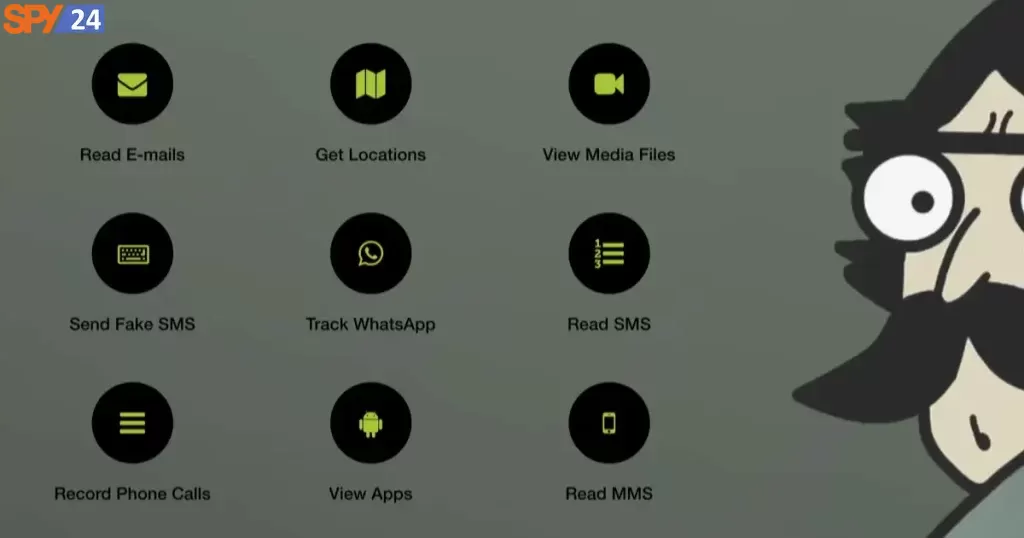 Call Intercept
Call Intercept gives you the ability to listen live to all conversations, whether they are incoming or outgoing. Android007 is a program that enables you to eavesdrop on phone calls that are taking place on any Android smartphone. It's almost as if you have a direct connection to each call, so you can listen to them live as they happen.
When you are a live participant and can stealthily and directly listen in on the talks that are taking place while you are not present, you will be as near to the truth as it is possible to get (or sometimes deliberately behind your back). 
You will first be notified when certain numbers make contact with your target phone. You will then be able to place a call straight to target in order to promptly and covertly listen in on a live phone conversation that is taking place. Your target will be none the wiser, but you will most certainly be!
A significant distinction may be made between call recording and call interception when it comes to functionality. Call Recording is useful in situations in which you are unable to listen to live conversations, despite the fact that it is not in real-time and may be restricted by both hardware and software. 
This is due to the fact that your target may be utilizing any one of a number of different mobile phones or networks. This indicates that you will always need to wait for call recordings to be posted to your Dashboard, and there is no assurance that you will always be able to hear both sides of the talks even when they are uploaded.
You are an actual participant on the direct line with the live phone call that you are listening in on, hearing both sides of the conversation in real-time while using Call Intercept, which sets it apart from other similar programs.
Monitor live and in real-time every incoming and outgoing call made to and from the target device. You may listen in on someone's phone conversation as easily as sending a coded text message or toggling a switch on your web dashboard.
This method is 100% covert, and the target phone will have no idea that you are participating in the call or listening in. Android007 is one of the products on the market that supports Apple's iOS 7 and Android's Call Intercept.
Only smartphones with a single SIM card may make use of this capability. It is not compatible with devices that have two SIM card slots, and the network provider of the target device must be GSM-compliant for it to operate. CDMA-based networks are incompatible with one another.
Remote Monitoring by a Web Browser
If the target device you want to monitor is an Android one and you have just gone to all the trouble of physically installing Android007 on their phone, you will be pleased to learn that once you have done so, you will be able to control their phone remotely by logging into your online account and using the appropriate credentials.
Follow instructions to activate or deactivate features and restart their phone and check the remaining battery life on their device. There is a comprehensive Internet Control Center that gives you full control over the user's phone even when you don't physically have it in your possession. You may take photos from either the front or the rear Cam.
The use of Android007 makes it simple and uncomplicated to spy on a mobile phone. After the installation is complete, you just need to log in to your online Android007 account, and from there, you can use the particular Control Center tab to control the target phone remotely. 
This allows you to completely customize Android007 to meet your requirements without the hassle or effort of having to hold the target phone in your hand at all times in order to configure the software. The ease with which one may exercise remote control over one's phone is something that is unique to Android007.
You may snap live photographs with just one click with the Android007 Spy Remotely tool, which gives you access to both the front and rear cameras.
The fact that Spy Remotely can provide you with access to picture logs directly from the Control Panel is a fascinating aspect of this tool.
Ambient Recording
The one-of-a-kind function known as Ambient Recording or Live Listening grants access to the microphone of the device being targeted.
You will need Android007 if the device you want to monitor is an Android one, and if you want to be able to instantly and covertly listen to the surroundings of the targeted phone in real-time, also known as ambient recording, using your own phone, then your target device must be an Android one.
Just insert your phone number into the appropriate field inside your Android007 online account, and then call the target number from your own device at a time when it is not being used in order to be patched in covertly and begin listening right away.
Make use of your own phone to listen in complete privacy and in real-time. It will work while their phone is not being used, ensuring that you will not be detected when they are talking and texting on what seems to be a regular phone you are listening in.
Using Android007's spy call function, you can contact someone when their phone isn't in use or idle and hear precisely where they are without them knowing. This gives you the ability to listen to someone's location in real-time without them finding out. 
While their phone will behave and function precisely as if nothing is occurring, you will be able to hear all that is going around them while they are unaware that anything is wrong, keeping you hidden at all times.
When the app has been installed on the phone you want to monitor, go into the settings and enter your monitor number. This is the phone number that you will use to listen to the broadcast from. After that, activate the function by sending a coded message to the phone where it is stored. This can all be done quickly and simply inside the dashboard of your online account.
So, if you wish to listen covertly via the phone's microphone, you only need to give the phone a call. The phone of the target will not ring or otherwise indicate that it is receiving a call, but the user will pick it up and instantly activate the microphone. 
In the call records, there won't be any trace of this particular call at all. It takes place covertly, privately, and from a distance. When you wish to make a conventional call that will ring again, send a second secret message to the device so that the function may be turned off.
Email tracking
Use the Android007 email tracker if your target device is an Android and you know someone who is always sending emails and you want to know precisely what is being sent so you can read all of their emails right away. Read the text and image-filled HTML e-mail in its entirety. 
See Gmail on an Android device as well as each email's date and time stamps. See all the email's content and contact information.
As time goes on, our phones are replacing our computers more and more often. Most people now use their phones to do the majority of tasks they used to perform on their computers, including email transmission and reception. 
You can get all the details you need about each email they send or receive from their phone with the Android007 e-mail tracker. Only G-mail accounts are captured by Android007 for Android phones, and you can easily download and see a full copy of all emails sent and received from your Android007 online account.
Your employee can be slacking on a job you gave them, or your youngster might be hanging out with the wrong crowd. When you're not there to keep an eye on things, the Android007 email monitoring and tracking tool lets you know what's actually happening.
Location tracking
Complete control over the tracking and location of the device is possible using Android007 technology. You may simply and rapidly monitor the device from inside your online account by using the location tracking function of the Android007 smartphone. 
Moreover, Android007 enables you to examine the device's location history, giving you a route of all the locations the device is known to have visited. With this data, you may easily determine the location of the device over a certain amount of time.
You can immediately track the location of their phone using Android007. Just connect to your online account to check the precise location of the target device as depicted on the provided map if you want to know where it is right away. 
Additionally, you can choose precisely how often you want to check the position of the device as all location data parameters are totally customizable. Moreover, Android007 enables you to access the history of GPS data, allowing you to see the location of the phone over a certain period of time.
You can quickly keep your loved ones near and keep them safe by combining the sophisticated GPS tracking capabilities of the Android007 with its Geo fence dashboard alert function.
Track media files
Android007 and the video capturing capability it offers are perfect for you if your target is using an Android smartphone and you are interested in seeing the videos they have stored on their phone as well as the videos they have created with it.
You will get access to the following with Android007:
– See any and all of the videos that they shoot with their phone.
– Watch any and all videos that are already stored on their device.
– You may watch any of their videos that are currently available online by logging into your Android007 online account. It is compatible with the following file formats: CGM, SVG, ODG, EPS, PDF, SWF, WMF, XPS, EMF, EMF+, EMZ, MP4, WMV, ASF, 3GP, 3G2, M4v, and AVI.
– 30MB file size restriction for quick video file uploading
Everyone has a smartphone or tablet that they use to record videos. The video recording functionality of Android007 allows you easy access to these videos at any moment straight from your Android007 online account. The history of media function allows the user to record videos on their phone both before and after Android007 was installed on their phone.
View all of the pictures they take with their phone by spying on their camera roll.
– See all of the pictures that are already on their phone
– You may look at all of their pictures online via the convenience of your Android007 online account. JPEG, GIF, BMP, EXIF, TIFF, RAW, PNG, PPM, GM, PBM, PNM, and ECW are some of the file types that are supported.
– 30MB file size limit for quick picture file uploading – Within your online account, you are able to see a thumbnail version of each and every picture that you have posted.
People are increasingly documenting the world around them with their cell phones as well as listening to the most recent music on these devices. 
The audio capture capability of Android007 gives you the ability to listen to any and all audio files as well as memos that the target user has created and saved on their phone both before and after Android007 was installed. The Android007, with its built-in recording capabilities, may be of great assistance.
SMS SPOOFING
The faking of text messages is one of the most original capabilities of mobile spy software that you will ever come across in any place in the world.
You are able to send any SMS straight to any contact in the phone book of the Android Target device, or to any other number that you select, with the help of SMS spoofing, which is available for all Android target devices.
Directly from the target and all from the convenience of your online dashboard, you may easily send outgoing messages.
The SMS is sent in the same manner as any other standard message would be, namely, straight from the target to the recipient that has been specified. There is nothing that can be used to identify the person who first sent the communication.
Every phone number, whether or not it is in the contact list or address book, has the potential to be the receiver of the spoofed text message.
This is a very useful function that allows you to get more information from a third-party source who would not ordinarily be willing to talk freely with you. It is possible that the solutions to your questions might be found by determining whether or not the contact trusts the target.
If you believe that a confrontation is required, another option is to carefully choose a time and place for a private encounter and make the appropriate preparations.
Monitor instant messages
In addition to the WhatsApp Spy Feature, Android007 allows you to spy and monitor various instant messengers, including Skype, Instagram, Facebook, and others. This function alone makes Android007 one of the most popular applications on the market.
Are you losing sleep because of your concerns about your child's use of social media and instant messaging while you are not present? Are you completely irrational about your workers chitchatting while they are on the clock?
Do you have any reason to believe that your spouse is keeping a secret lover and utilizing WhatsApp or another messenger to covertly contact them? Android007 offers you the ability to monitor chats on IM platforms like WhatsApp, Skype, Facebook, and Facebook Messengers, amongst many others, and see the names and profiles of everyone they communicate with. 
You are able to swiftly and precisely discern harmless communications from those that may contain dangerous content, ensuring that you are not the last person to find out if you are being lied to. 
In addition, in contrast to competing products, Android007 enables you to view stickers and emoticons on Snapchat and Instagram, and it notifies you whenever your contacts or location data is shared with a third party. These are the types of details that can assist you in obtaining the answers you are looking for.
The spy on SMS
The spy on SMS capability is essential for monitoring both outgoing and incoming text messages on the device in question.
You are able to see all SMS Logs with the use of the Android007 spy on SMS tool. You will be able to see all text messages sent or received on any Android target device, even ones that the user may have erased. This is made possible by the Android007 SMS tracker.
– See the target's SMS inbox as well as any messages that they have sent. Read the whole text of each message. View information linked with SMS messages, such as contact names and numbers. Get time and date stamps.
Are you worried about what your children may be typing late at night when their faces are illuminated by the screen? Do you need access to the contents of employee conversations that take place on corporate phones? Android007 gives you the ability to discover the facts behind every message, conversation, or contact name.
Call Recording
You are able to record each call that is made to or from the target phone by using the Android007 Call Recording function. Be sure to record every single incoming and outgoing call or only record calls made to or received from certain contacts.
All of the recordings will be made available to you on your web dashboard. You may listen to your recordings straight from the dashboard or download them.
Are you concerned about the friends that your child, who is a teenager, is making arrangements with? Do you have employees who need close supervision? It's possible that your partner's behavior has become excessively suspicious, and you can no longer put up with it. 
You now have the ability, thanks to Android007, to listen in on calls even when you are not physically there and find out precisely what is being said. Logging into your Android007 dashboard is all that is required in order to either download or listen to any call that was made to or from your target phone. 
If you want to, you may even record calls that involve just certain contacts, and you will even be notified immediately if any of them are attempting to connect.
There is a possibility that call recording will only capture one side of the discussion. Android007 offers a variety of audio recording sources for you to choose from in order to get the highest possible call recording performance from your particular device. Nevertheless, Android007 does not promise that both parties of a conversation will be captured on any Android model.
How to Install Android007 App  
It is necessary to have allowed physical access to the Android device in order to install Android007 on it. Notice that Android007 does not need root access in order to be installed. But you will need to root the Android phone you want to monitor in order to access WhatsApp, Viber, Facebook, Skype, Line, Snapchat, and Gmail on that device.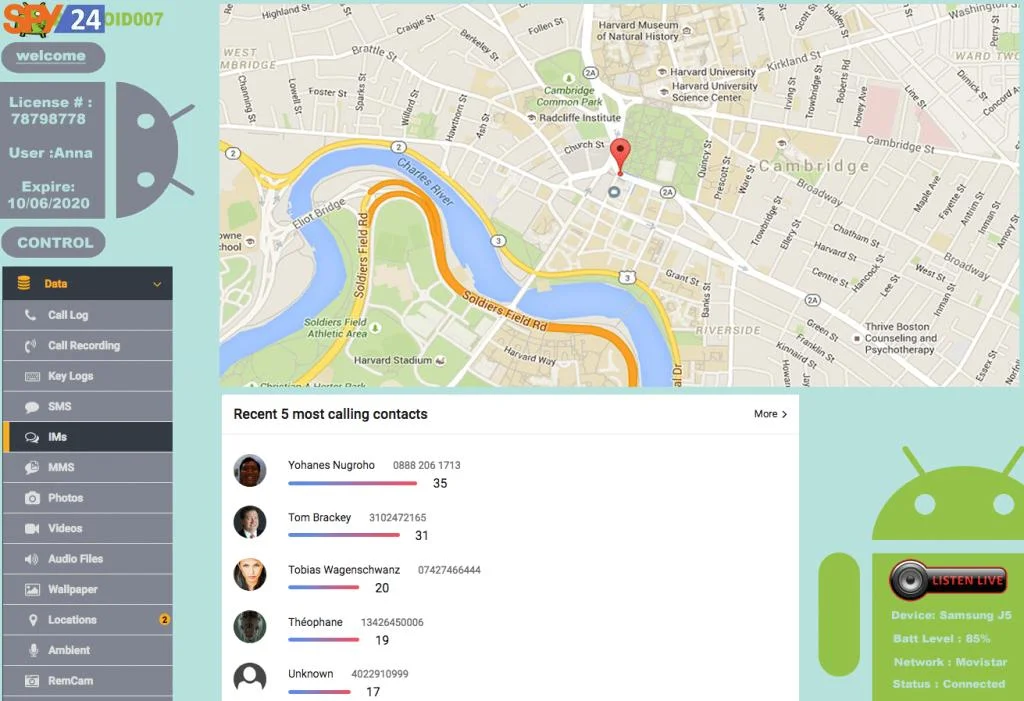 Compatibility  
Android007 monitoring software works only on android phones and android tablets.
Android007 Customer Service
You can contact customer service on their official website anytime.
Android007 Pros and Cons
Android007 is designed to work only with Android devices. You are also able to utilize it to keep an eye on your children. This application also includes fundamental capabilities, such as the capacity to see call records, view photos, read SMS, and monitor the GPS position of the device. 
It is necessary to root the Android phone of the target in order to access the other capabilities of Android007, which include the ability to read WhatsApp messages and monitor social media. 
There are additional advanced functions available, such as a keylogger, the capacity to grab screenshots remotely, and the capability to conduct secret phone calls. As we were unable to locate a demo or trial version of Android007, it is likely that you will not be able to use this application for free in order to test it.
Android007 Reviews  
Here are some of the users' comments about the Android007 app:
"This is such a cool app, and I couldn't be happier with how well it works; I highly suggest it."
"This program is like magic and does exactly what you need it to do; if you're looking for anything similar, I highly recommend downloading it."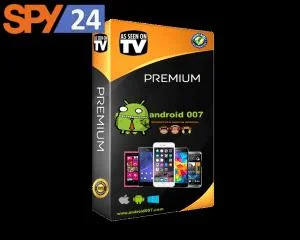 "For me, it works well, and all of the functions operate smoothly; I've never had any issues with Android007; kudos to the developer!"
Android007 App vs. SPY24 APP  
Comparing the features, SPY24 provides the user with more advanced options than Android007. SPY24 is an all-in-one parental and employee monitoring program software that will keep you up to speed on the actions of those you are watching in real-time, all the time! 
SPY24 smartphone monitoring provides a solution for the problem of how to remotely control a mobile device, in case you were wondering how to do so. You may make changes to the configuration settings of features and send remote instructions to the target device using this app. 
Keystrokes from instant messaging applications like WhatsApp, Facebook, Facebook Messenger, Skype, and Viber may be monitored. Other apps that can be monitored include Skype and Viber. 
You can safeguard your children from being abused both online and in the real world by receiving quick notifications when certain terms are mentioned in text messages, emails, phonebooks, and places. You can check out the top 10 most visited websites, the top 5 callers, and the top 5 longest call durations.
SPY24 Features 
With this software, you have access to almost everything you need to keep tabs on your kids' or employees' every step. Also, it is extremely easy to work with it. As a result, you will have a valuable tool to monitor their online behavior. Next, we'll go through a couple of the most important components:
Call monitoring
The call monitoring feature of SPY24 allows you to keep an eye on both incoming and outgoing calls on your target phone. This tool allows you to find out who is calling and contacting your target, as well as the date, time, and duration of each call.
The call history for the last 30 days is also available. In addition to providing you with crucial information on your target's contacts, this tool allows you to maintain tabs on your target's behavior over the course of a month. By doing this, you could get additional insight into their daily activities, the individuals they converse with, and the topics they discuss.
SMS monitoring
With the SPY24 SMS monitoring application, you can keep a careful eye on incoming and outgoing text messages in real-time. 
With the help of this application, you can monitor how your kid interacts with others, get notifications whenever certain words are spoken, and even set up alerts for when particular people are contacted. This application is a great method to keep an eye on your child's activities even when you're not physically present.
Spy contacts
You may quickly go through each contact that your child has saved on their phone with SPY24. You will get notifications as soon as your child adds new contacts. By using SPY24, you can be sure that you are always informed of what your child is doing.
You may also find out the new contact's phone number and when they last called. It's possible that your children have saved individuals in contact, but how can you tell whether they are secure?
SD Memory Card
The SD Card Memory SPY24 spying program allows you to surreptitiously and in real-time see data contained on an SD card. Using this feature makes it much simpler to find stolen or changed data, sensitive information, or both.
The owner of the SD card whose data is being monitored won't be aware of the SD Card Memory SPY24 feature since it is designed to go unnoticed. It is thus the ideal tool for use by businesses and law enforcement agencies when seeking to retrieve sensitive data or information.
Location tracking
With the help of SPY24's location tracking function, you may follow the subject of your surveillance in real-time and at a specific place. It is a very useful tool for parents who want to ensure the safety of their children as well as for businesses that want to ensure that their employees are in the proper location.
The location tracking feature of SPY24 uses GPS to pinpoint a person's exact location down to the street level.
Using geofencing
This program allows you to monitor your children's whereabouts, ensuring their safety. It also eases your mind to know that you will be alerted if your child enters an area that you have considered to be dangerous. You can easily and securely monitor your child's whereabouts using SPY24's Geofencing feature, which provides you with peace of mind.
Social media monitoring capabilities
With SPY24's social media apps surveillance tool, you can monitor and maintain tabs on the online behavior of your kids or employees. Social media platforms like Facebook, Instagram, WhatsApp, and Twitter have many advantages, but there are also dangers for children.
Parents and companies may monitor and trace their children's or employee's social media activities with the help of SPY24's surveillance tool. This makes it feasible for them to recognize potential threats and, if required, take preventative actions.
Which apps are downloaded on the phone, and how long have they been used?
Knowing the programs your child is using will allow you to maintain tabs on how much time they spend using their devices and the content they are exposed to. This may help you see any potentially dangerous behavior before it gets out of hand, enabling you to step in and provide guidance.
Image Tracking Feature
This feature allows you to monitor and see images taken on the target phone. This might assist you in monitoring the movements of your spouse, kids, or coworkers to make sure they aren't engaging in any nefarious activities. The Internet has many benefits, but it also offers hackers a lot of opportunities, many of which might be dangerous and damaging to children.
The Web History and blocking features
With the SPY24 Blocking and History of the Web tool, users may monitor and assess their online activity as well as block websites that contain dangerous or inappropriate material. Users now have more control over their online profile, which makes using the Internet safer.
Keylogging function
All keystrokes, mouse clicks, and other user activity on a computer is recorded by the advanced keylogger function of SPY24. Every keystroke made on the keyboard is recorded, even those containing credit card numbers, passwords, and other sensitive data like emails. Moreover, it may be used for employee activity tracking or parental oversight of kids.
Pros & Cons of SPY24  
Check out the following Spy24 advantages and disadvantages before purchasing a membership:
Pros
Spy24 works flawlessly with all popular iOS and Android smartphones.
It has a number of sophisticated features, like call recording, geofencing, keylogging, etc.
Many metrics on the overall use of the device are available.
Cons
Using the Spy24 software to track several devices might be pricey.
SPY24 App Cost  
You must carefully consider the Spy24 cost of its many plan choices if you want to utilize it. Currently, there are three distinct pricing tiers for Spy24, each of which costs between $24.99 and $98.99 a month.
All of the sophisticated features that we have described in the preceding paragraphs are included in the most expensive plan, which costs $98.99 per month. It is also important to note that SPY24 has 30 days of a free trial.
SPY24 App Customer Services  
Spy24 offers live customer help on its website in the form of chat, which users may use to find solutions to their problems. You also have the option of sending them an email if you prefer so.
Is SPY24 App Free?
The app has 30 days of free trial, with no need to confirm any credit cards.
Conclusion
Overall, the Android007 monitoring and tracking tool enables smartphone owners to effectively supervise the behavior of their children or staff members. Android007 can be used for more than just tracking; it can also be used to back up a smartphone and trace a misplaced one. If you need a better app with more features, you can try SPY24. We hope you find this article in SPY24 App useful! You can also read our other articles, such as the Best Phone Tracker App for Free.
FAQs
Here are some of the Frequently Asked Questions about the Android007 app:
Do I need to reinstall Android007 if I want to upgrade to a different version of Android007?
No, it is possible to do upgrades remotely in most cases.
Are the data on Android007 secure, and if so, can someone access them?
Your data is completely secure, and no one may access it under any circumstances.
Where can I check the data from the device that is being monitored?
The information will be instantly presented in the Control Panel of your personal account, which can be viewed from any browser.