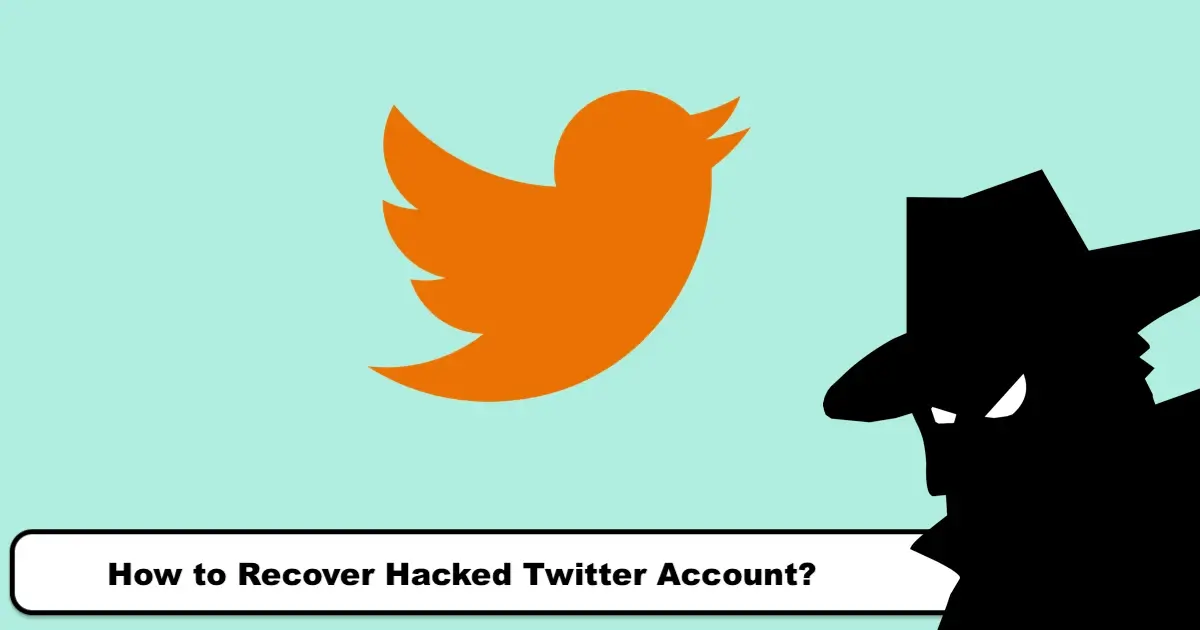 It is interesting to know that Twitter, after Google, YouTube, and Facebook, is one of the most important and most visited sites and social networks in the world. You can write and broadcast 280-character tweets and share photos, texts, personal opinions, or anything else on Twitter.
The security of this social network is one of its weaknesses, and there is a possibility of hacking your account in this network which is one of the scariest events that everyone is afraid of.
In the continuation of this article from SPY24 App, We are going to check how to find out that our Twitter account has been hacked and what the methods are to recover our hacked Twitter account.
Twitter security; Is Twitter safe?
It was mentioned above that the security of Twitter is slightly lower than other social networks. We do not mean that Twitter is not secure and can be easily hacked from the server side. On the contrary, The security of the Twitter server is extremely high, and with its special security measures, It is being updated daily and improving the security of its server.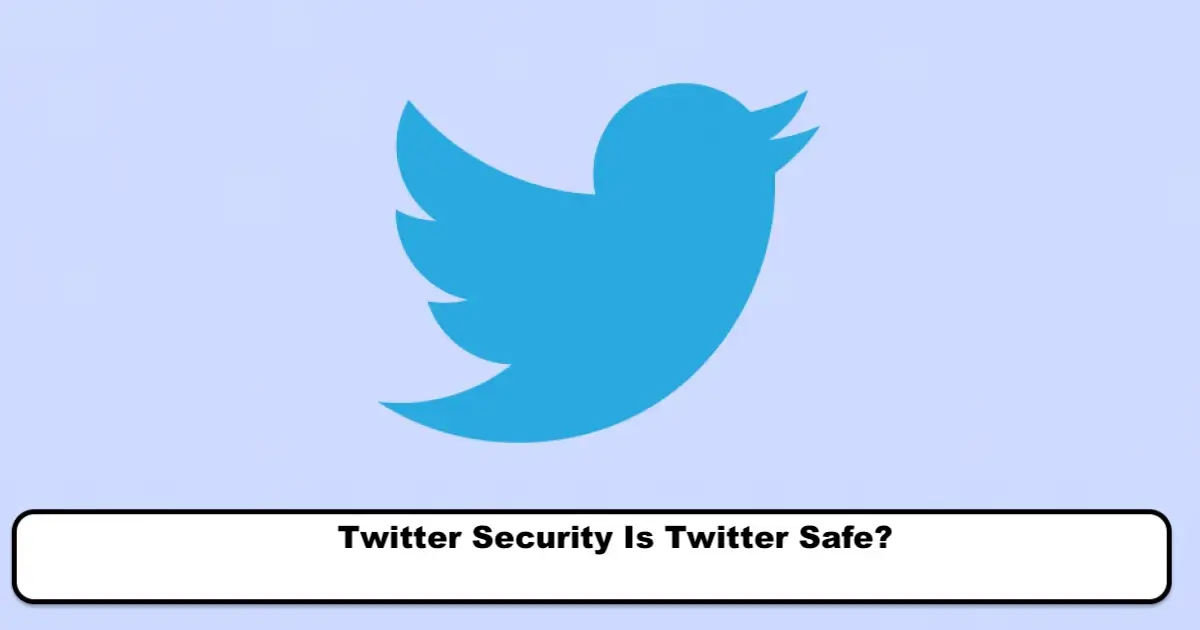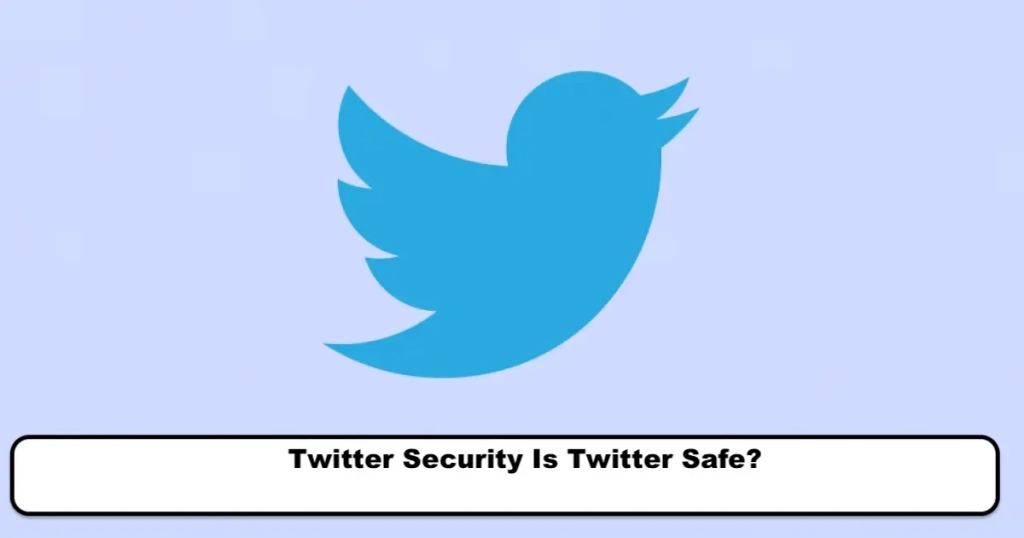 The low security of Twitter means its lower security than other social networks on the user side, and a person's user account may be easily hacked. There have been more hacks on Twitter than on other social networks, and the controversial hacking of Twitter was also added to it and tarnished the security and reputation of Twitter. But hacking a Twitter account can have various reasons, and social engineering is one of the most dangerous methods. Social engineering means that the hacker gets into your account by communicating with you and using it as a friend.
For example, it asks for your password or takes your phone and does its work. There are many methods to improve the security of Twitter: you can read other articles from SPY24 to know more about Twitter security.
Signs of a Twitter account being hacked; How to know if Twitter is hacked?
It is possible for hackers to get hold of your account without changing the password and misuse your account for various purposes, such as misleading the tracking of criminal activities.
1 – unknown messages, tweets, likes, and comments
It is possible that you have left a comment for someone without you knowing, or you have liked the posts of unknown people, and you have left messages for different people. These are one of the signs that your Twitter has been hacked by someone else who is abusing your account.
A point that you should note; Not all hacks involve someone sitting behind a very strong system and accessing your account by entering codes 0 and 1! Often, the hackers may be your relatives and have gained access to your Twitter account by logging into your phone or email.
2- Check Twitter account sessions
Through the Twitter security settings and in the connected devices section, you can find out what other devices are connected to your Twitter account besides you. This feature exists in all social networks and is only placed in different sections of the settings.
Using this feature is very simple, just enter your Twitter settings, then select the security and privacy option, and finally, view the devices and applications connected to your account. If you have logged into your account with your laptop or computer, count them as well.
But if, apart from the devices you know, another device was connected to your user account, this means that you have been hacked and someone is using your account.
3- Failure to log in to the account
The above two signs were optimistic that the hacker only intends to use your account or inspect your activities. In a different scenario, the person hacking into your account changes your password, and you will no longer be able to log into your account.
This is also the last sign that the user account has been hacked on Twitter. But what should we do if this happens?
Twitter hacking fix; How to get your Twitter to account back?
We talked about the signs of your Twitter account being hacked. But if we check these signs and we have been hacked, What should we do?
Recovering the hack is one of the things that the percentage of doing is a little low. Because hackers usually know the ways to fix the hack and block it. But if your hacker is inexperienced, you can easily recover your Twitter account and kick out the hacker through the two methods below.
The first method is: Change your password.
In the previous section, we talked about two categories of hackers. The first group stays in your account and does not change the password and just uses it, and the second group of hackers have sinister goals and change the password as well. This method belongs to the first category.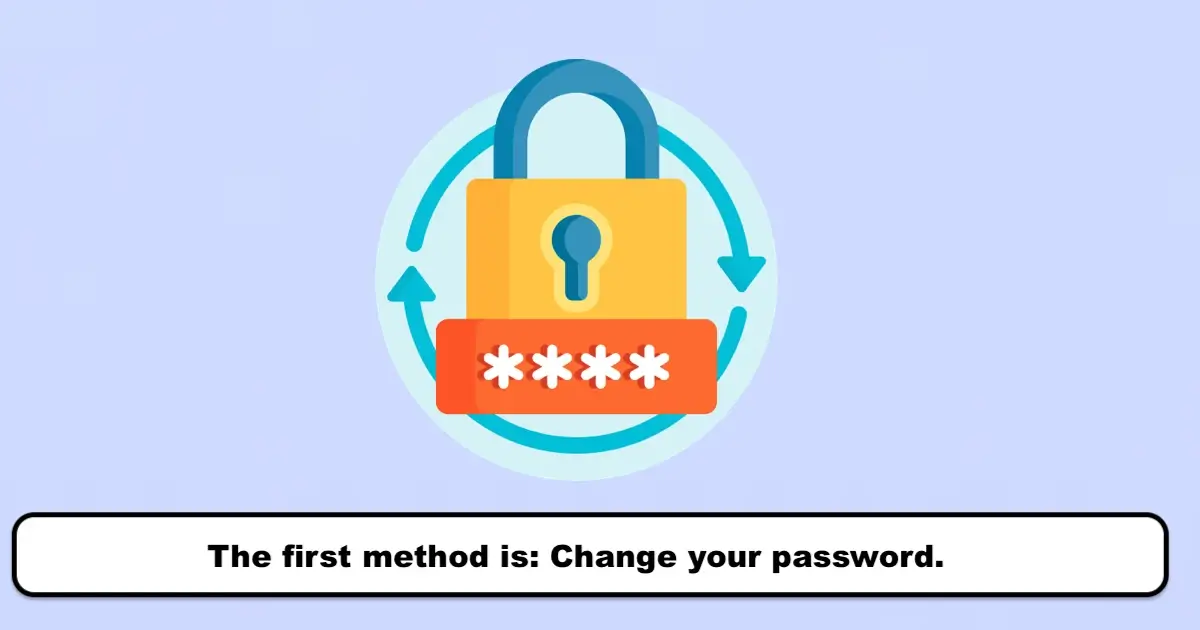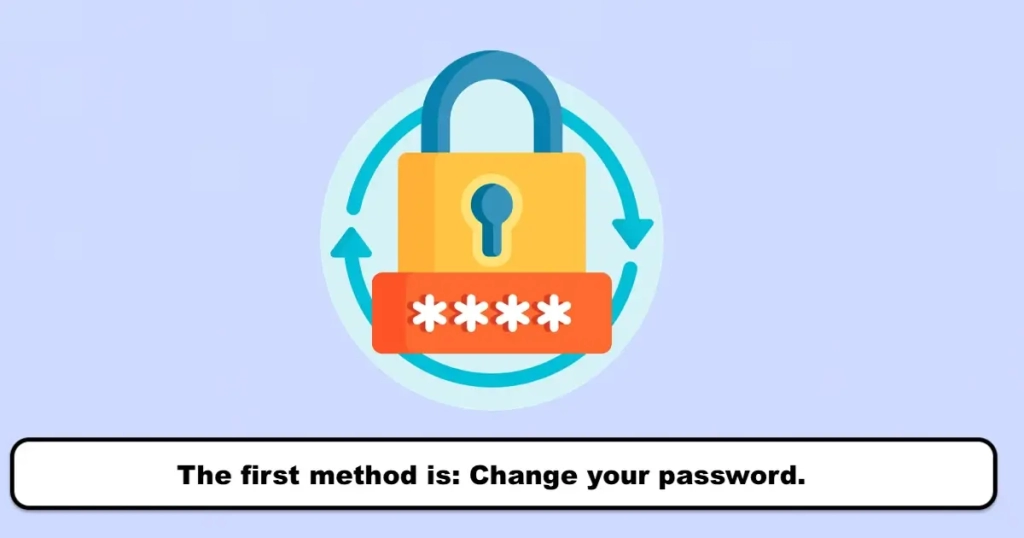 In dealing with the first category of hackers, you can easily change your password in the Password section of Settings and thus get rid of this type of hacker.
To deal with the second category, you can recover your password by email or a mobile phone; Remove these people from your account. Since the person may have hacked your account by hacking your email, the mobile method is safer and more reliable.
To do this, you must click on the Forgot Password link on the login page, and then in the box that appears; Enter your number with the prefix +001 and then enter the password sent to your mobile phone and then change your password and leave a very strong and secure password for yourself.
Step 2: Request help from Twitter support
This method can be your last resort. In the previous solution, we taught you three types of ways to change the password, through the program itself, email or mobile phone, and SMS. But if none of these methods worked and you cannot recover your account, You can get help from Twitter support. By clicking on Twitter Support, you can enter the support section of the Twitter website and get help from Twitter to solve your problem.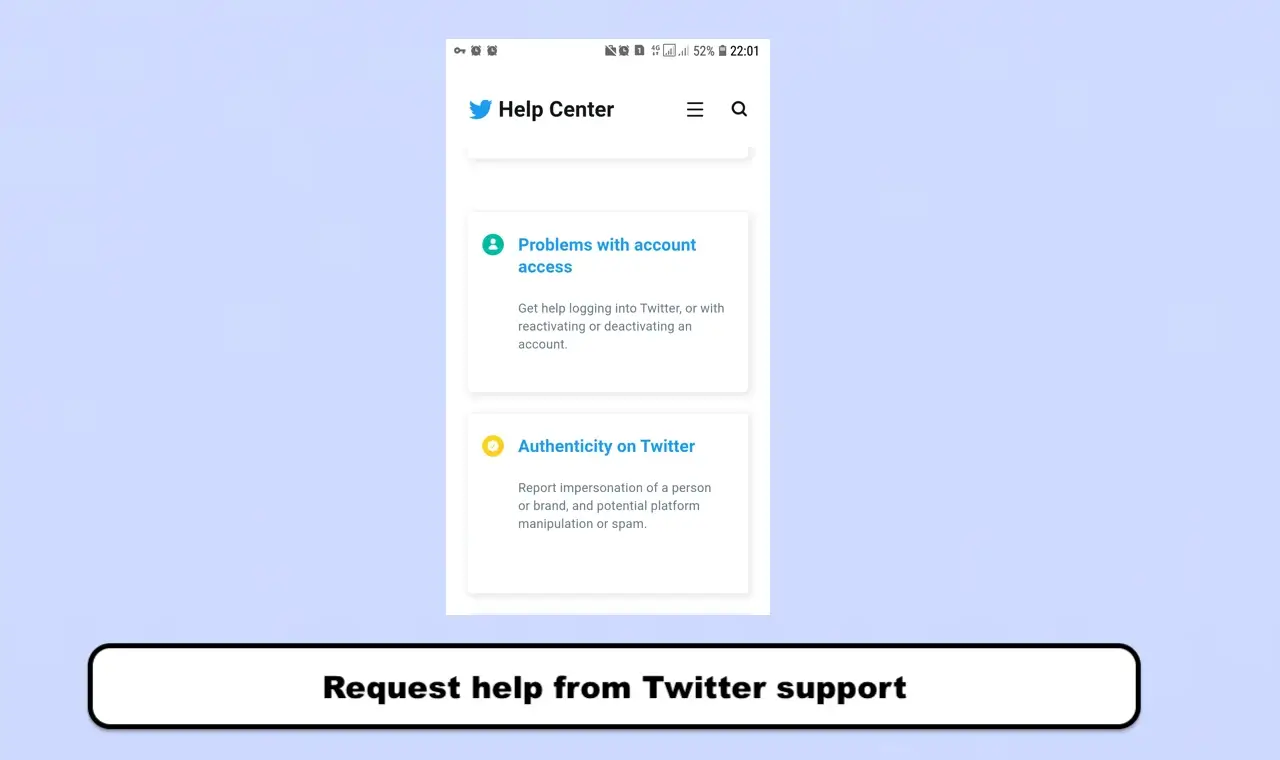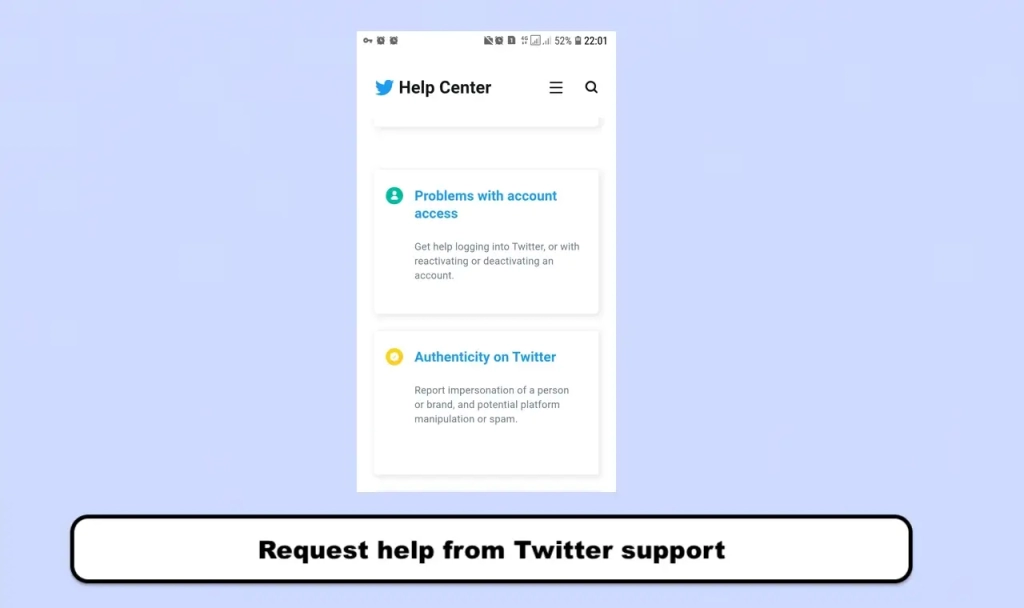 The type of message you should send to Twitter support:
Hello, I think that my Twitter account has been hacked. Can you help me recover it?
This is my email: [email protected]
This is my Username: @your username
And this is my phone number: +001, your phone number with a valid country code.
You just need to put your email, username, and phone number in front of the lines and send this message to Twitter support to help you.
To protect your Twitter account from being hacked, you should take some precautions. Here are some tips:
Don't use the same password for your Twitter account and other accounts.
Always be careful when clicking links in tweets or messages from people you don't know.
Don't sign in to third-party websites or apps that ask for your Twitter credentials.
Use two-factor authentication (2FA).
Keep your devices updated.
Only download trusted apps or software.
Never reveal your Twitter password to anyone.
You should never use the same password for all the different websites that you visit. If one website is compromised, then all of your accounts could be vulnerable. It's important to choose a different password for each website, so if one site is hacked, then you won't lose all of your other accounts too. It's always recommended to use different passwords for each account you own—even for social media such as Twitter.
Some third-party websites and apps may ask you for your Twitter credentials. They could then use these to log into your account and steal your data. This is called "phishing." Phishing can take many forms, such as sending you emails that look like they're from Twitter. If you have any suspicions about a third-party website or app, it is best to avoid them. You should also change your Twitter password if you've recently signed into any third-party websites or apps that ask for your Twitter credentials.
It's important to always keep your devices (phone, laptop, tablet, etc.) up-to-date with the newest versions of software and operating systems. This helps to keep your device working efficiently and also helps to protect you from security threats.
As a general rule, you should update your software and make sure your devices are up-to-date regularly. This will help keep you safe and will make sure you have the best possible experience when using your devices.
Your Twitter password is a sensitive piece of data that should not be shared with anyone. If you share your password with someone, then they could gain access to your Twitter account and send messages or tweets on your behalf.
In some cases, people may try to trick you into sharing your password by promising to help you with something, such as a technical issue or problem with your account. But this is a scam—they're just trying to get access to your Twitter account.
How to recover a Twitter password?
If you have forgotten your password on Twitter and you want to use the same account, by following this simple tutorial, you can reset your password and put a new password on your user account:
Go to this link: twitter.com/account/begin_password_reset
Enter the username, phone number, or email that you have registered on your account (you have to enter one of the mentioned items), then select the Search option.
Your account details will be displayed for you. If this is your account, you can select Continue.
Finally, a message will be displayed to you, and an email will be sent to you containing a link. You have to open the link and enter the new password on the opened Twitter page. Then, by tapping on the save option, the new password is registered for you.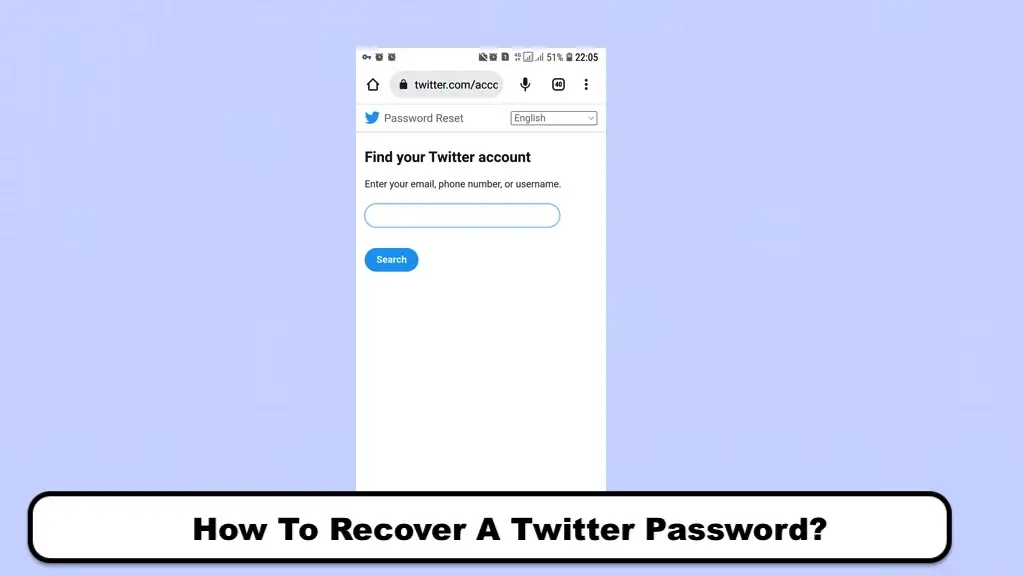 Conclusion:
In this article from SPY24, We taught you about the security of Twitter, the signs of its user account being hacked, and how to recover your Twitter account so that you can recover your account. Finally, we taught you the different ways to secure Twitter and also the different ways to prevent Twitter fraudsters. We hope you enjoyed this article. You can also read our other articles, such as Can Twitter Be Tracked? (10 Interesting Tricks To Fix Twitter Hack).
FAQs:
---
1. How do you get a suspended Twitter account back?
You should try to contact Twitter support by sending an email with your proofs.
2. Why would someone want to hack your Twitter account?
There are different reasons why someone might want to hack your Twitter account:
-Access to your private information
– Stealing your account
– Accessing your followers
– Access to your tweets
– Access to your direct messages
– Control over your account
-Using your account to spread spam or fraudulent messages
In some cases, the motivation to hack your Twitter account can be as simple as getting attention or revenge.
3. How quickly does Twitter respond to hack reports?
Typically, Twitter will respond to hack reports within 24 hours or so. However, in some cases, it may take longer if Twitter is especially busy or has a backlog of reports.
If you haven't received a response from Twitter after 24 hours, consider sending another report or DMing @TwitterSupport on Twitter to get an update on your claim.
You May Also Like: