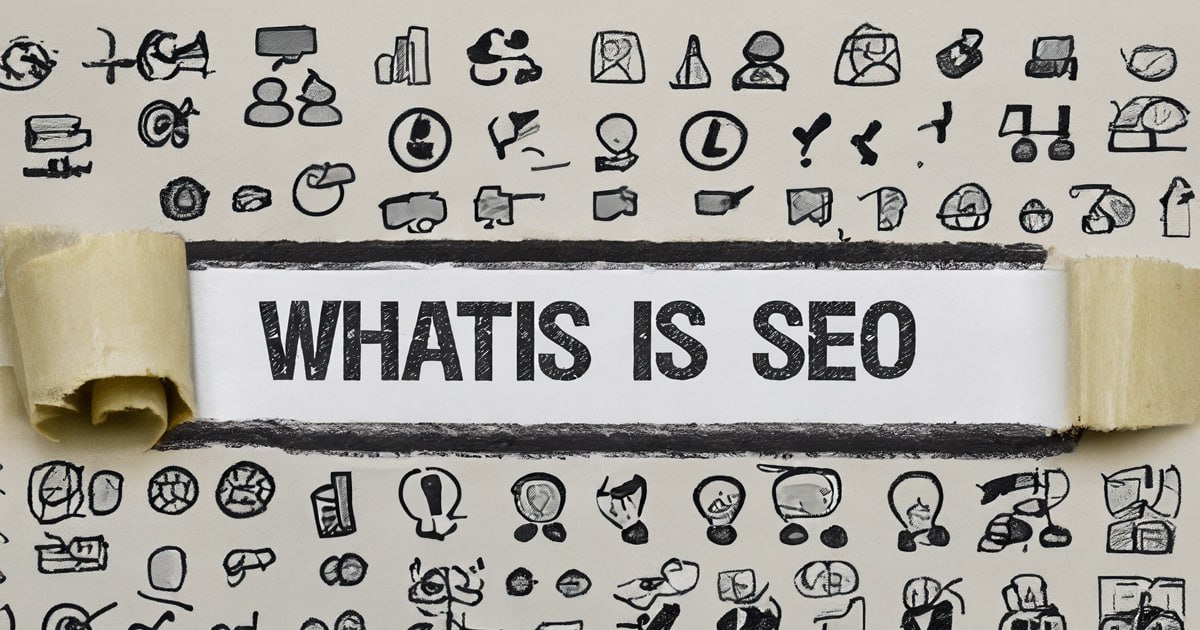 What is SEO? SEO (Search Engine Optimization) is a set of activities that we carry out in website design and coding, content strategy formulation, content production, and external link building to achieve a better position in Google search results and attract more visitors to the website.
However, the definition of SEO does not end here. The term SEO is an abbreviation for Search Engine Optimization, which means optimizing the website for search engines. But today;
The concept of SEO has changed to Search Experience Optimization, which equates to optimizing the user's search experience.
In other words, we must attach special importance to user satisfaction with the result found in Google.
Multiple factors affect the SEO of the website and its position in the search result, from the words used in the text and content to the inbound links from other websites. Also, having a standard structure and coding (technical) for search engines affects our website's SEO improvement.
All these factors are valuable and effective when they are in line with a bigger goal called improving user experience.
Why is website SEO important for us?
Billions of searches are conducted on Google daily, but the reason for the importance of SEO is not just the high number of searches.
With the advent and prevalence of mobile phones, Internet search has become a reliable and accessible tool for finding answers to questions, making decisions about buying a product, or even finding the nearest bakery. The results shown to the user after a search play a crucial role in their recognition and decision-making process.
By investing in the field of SEO, we will have the chance to introduce ourselves to the audience at the right moment; a time when they need the product or service offered and are looking for a suitable answer for it, and they refer to their trusted friend, Google.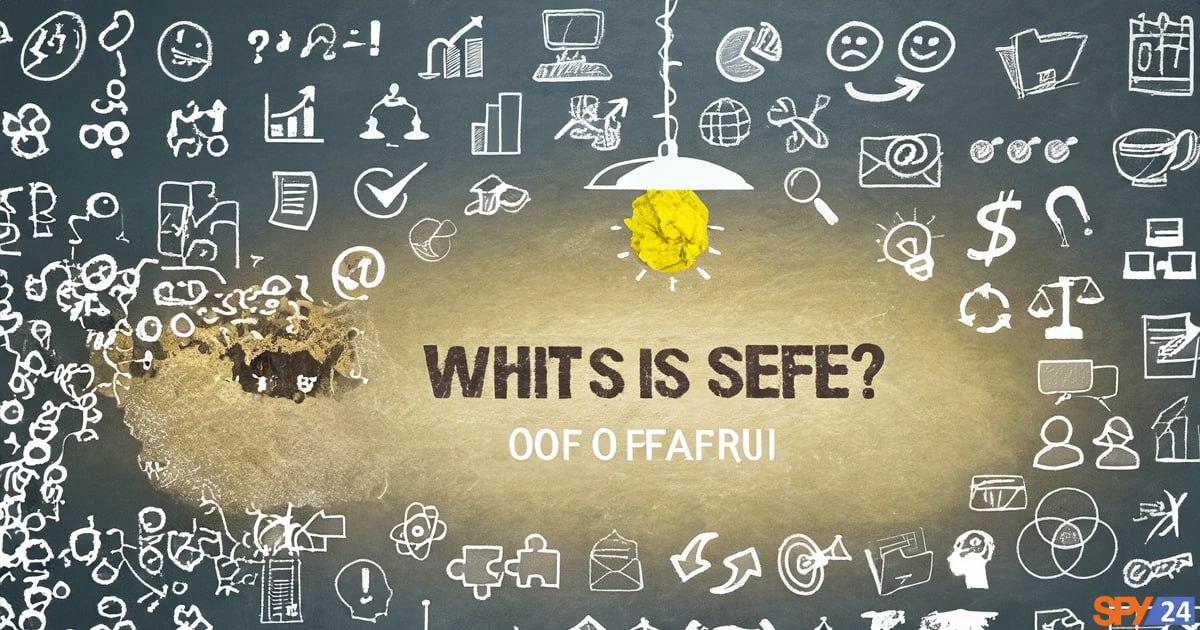 User trust is the winning card that has turned Google into such a large company in the world. The reality is that; we trust what we get from our search on Google more than the content that has reached us in the form of advertisements (banners, SMS, email, etc.).
Traditional businesses think that having a beautiful and powerful website is enough to enter the digital marketing space.
Designing a beautiful and powerful website is a good starting point for an online business, but it's not a guarantee for success!
Imagine a clothing store that offers the best brands in the world at the lowest price but is located in a low-population city, in the basement of an abandoned passage, or on a side street in a residential neighborhood. How much does the store's sales match the quality of the products it offers? It certainly cannot take full advantage of its potential.
Just as the location of a physical store affects its visitors and sales, for an online website, presence in search results and gaining a position in key phrases will be important. To achieve this, we need one thing; SEO.
Why do search engines need SEO?
People who are recently introduced to SEO typically encounter logical questions that make understanding the importance of SEO and Google's need for it difficult. Questions like:
Doesn't Google benefit from artificial intelligence? Hasn't it brought together thousands of elite engineers and has been striving for years to improve algorithms and provide the best answers to the user? So why can't it still recognize valuable content? Why do we have to observe SEO standards on our site to rank?
Don't forget that; Google's goal is not just to detect the quality of the content and the credibility of the site, but also ranking them for display to the user is highly important.
The first page of search results suggests a maximum of 10 sites to users, and any site with a higher rank will have a better chance of attracting the user's attention and increasing visits. Therefore;
When we talk about SEO, we are facing tough and intense competition.
User experience; It is a keyword that Google emphasizes a lot, and this experience is not only dependent on the quality of the content. Multiple factors, such as page display speed, readability and accessibility to content, website and author credibility, etc., can affect user experience and satisfaction.
There are many websites and pages on the web that offer useful and practical content, but they never have a chance to be at the top of the search results! This is because they have not paid attention to other aspects of SEO and have wasted their efforts. As a result, competitors with weaker content get more visits and sales.
What are the most important steps in website SEO?
SEO, or optimizing the site for the search engine, is a competition where success in it is a time-consuming, complex, and continuous process. There are many techniques and methods to achieve a better position in Google results, each of which can have a positive impact on this process, but they are effective when executed correctly and with a specific goal. For success in SEO, we need three main arms, which are: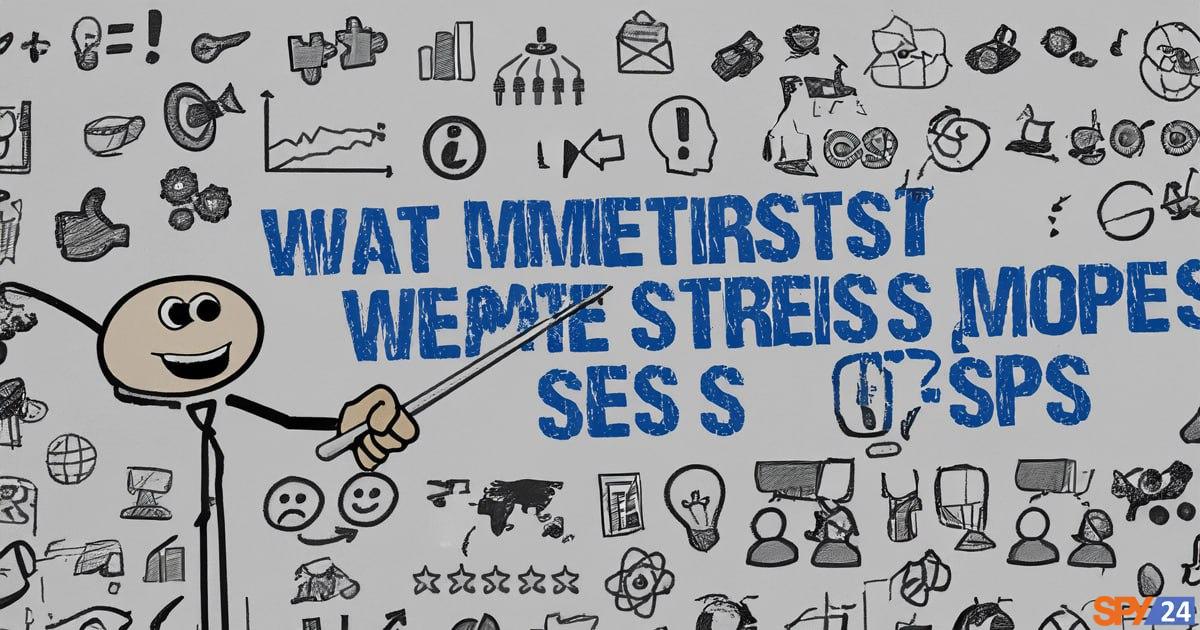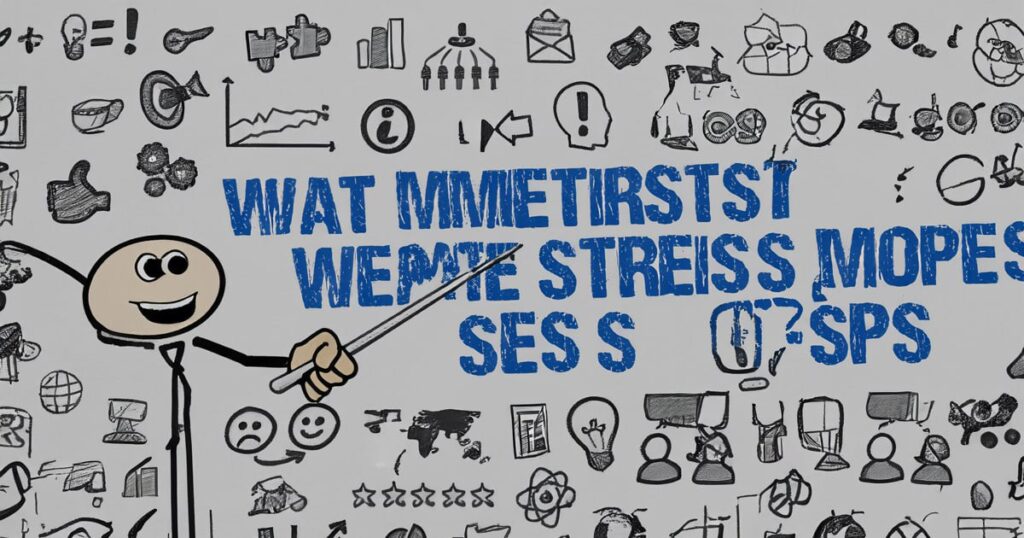 1- Technical SEO
Before starting activities related to content marketing, we will need a powerful platform and a standard website.
Standardizing the website's coding, observing SEO principles in designing user experience, standard tagging (Schema) for better understanding of robots about the nature of the page, optimizing website speed, correct display on mobile, and the like are called technical SEO.
2- Content Marketing
Success in SEO without content is almost impossible. Of course, we don't mean just textual content, but images, videos, audio, and even tools that we provide on our site affect Google's understanding of the quality of our content and meet the needs of the user.
Activities including identifying valuable keywords, competitor analysis, devising a content strategy, producing valuable content, tagging, thematic categorization, internal linking, etc., can be considered a significant part of the content marketing process.
3- Targeted Link Building
Regular and purposeful activity on social networks, presence in specialized forums, receiving backlinks from reputable and related websites, buying advertorials from high-audience media, etc., are generally referred to as SEO Off-page. Activities that occur outside our site but will directly affect our position and ranking.
In areas dealing with the physical and mental health of society, economics, investment, law and adjudication, civil laws, and generally the fate of a person (Your Money Your Life), content quality and technical SEO are not enough. Here, another factor called credibility, expertise, and trust (E-A-T) will be important. In fact, who has published the content is even more important than how it has been presented.
In other areas like service companies, online stores, or news and entertainment magazines, focusing on providing quality content on a standard platform can get us to the first page of Google results, but to achieve rank 1 and compete with older sites, you need external link building for your site.
0- SEO Strategy
A strategy means determining what we should not do! Before we design a site, produce content, or even spend money to increase the credibility of our site, we must know what our primary goal of investing in the SEO field is.
Key Performance Indicators (KPIs) vary for every business. For example, for an online store, increasing sales and attracting new customers is the most important success criterion, but for a trading company, it's the number of calls made daily to the consultation team. On the other hand, for an online magazine or news website where advertisements are the main source of income, daily visit count and the duration of users' stay on the site are the most important performance evaluation indicators.
We must accept that a website cannot rank 1st for all keywords in search results.
Our goal in formulating an SEO strategy is to identify the red lines of our business so we concentrate our valuable time and capital on phrases and pages that generate the highest value for our business.
Black Hat and White Hat SEO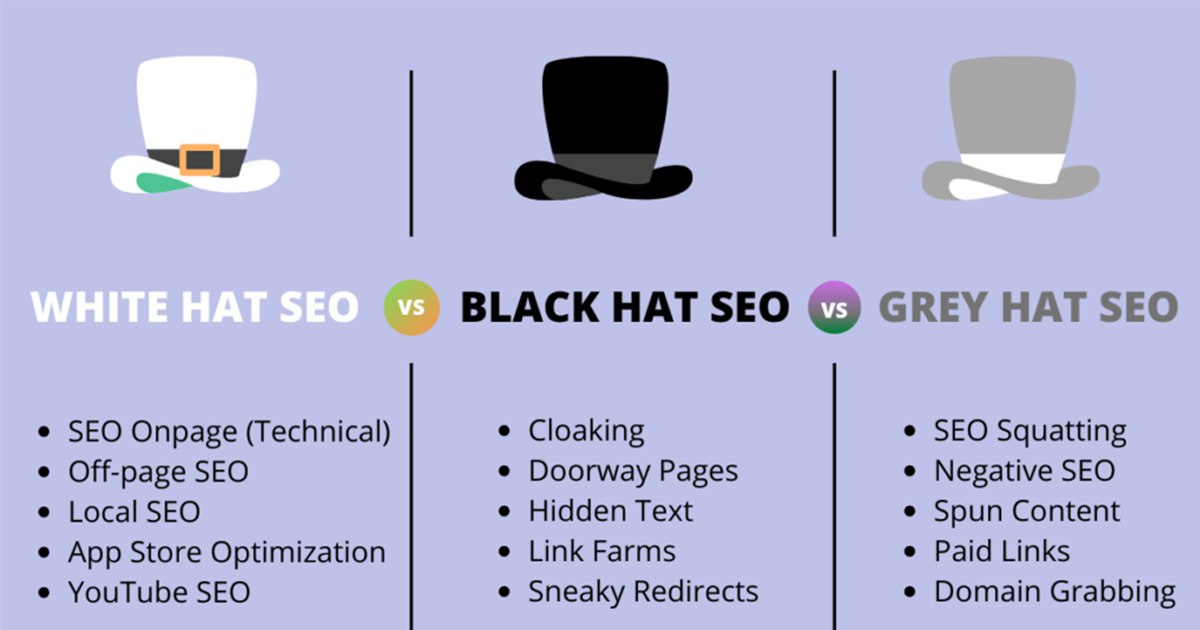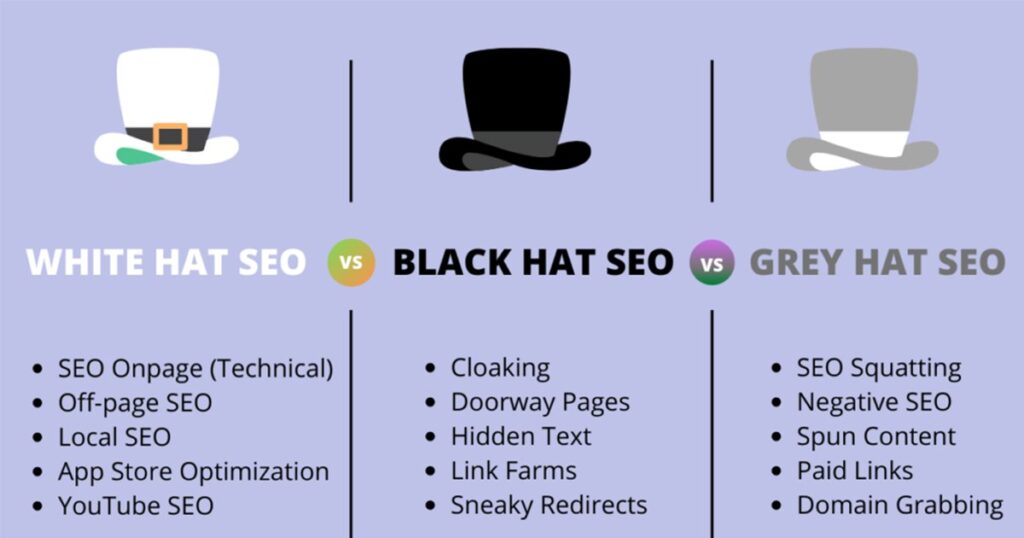 The use of SEO techniques for customer satisfaction and adherence to standards introduced by Google to achieve a superior position in search results is referred to as White Hat SEO.
Simplicity, patience, and honesty are the three main characteristics of White Hat SEO.
On the other hand, attempts to exploit the weaknesses of search engines and use techniques to deceive them are known as Black Hat SEO. These methods typically pay the least attention to user satisfaction and content quality. However, every few months, Google identifies these black hat techniques and penalizes the sites that have used them.
Grey Hat SEO refers to methods that are not in line with Google's suggested standards but are also not easily detectable by Google's robots. As a result, the risk of the site being penalized by Google is reduced, and they can assist in the growth of the site.
A very important point is that there is a fine line between white, grey, and black. Many of our activities that comply with Google's standards have the potential to turn into black methods!
For instance, creating useful and practical content is one of our best tools for improving site SEO. However, when our focus on user satisfaction fades, and we overstuff keywords (Keyword Stuffing) or unnecessarily extend the content, we have essentially crossed into the grey area. If we go a step further and copy content from other sites without creating any new value, we have essentially entered the black area of SEO.
Therefore, even content creation, which is one of our most valuable activities in the field of SEO, has the potential to appear grey or black, causing us to lose our place in search results.
Articles on Search Engine Optimization
Below are some articles on search engine optimization: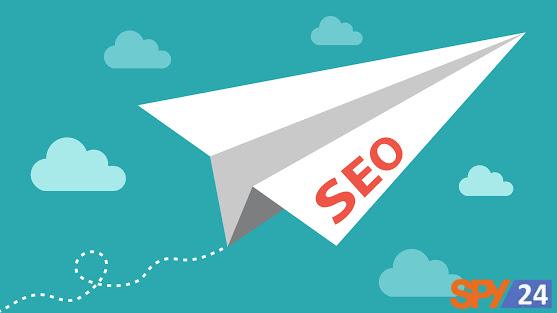 A Research on Search Engine Optimization Strategies for Developing Large Websites
In this research, the researcher believes that when the website implementation comes to an end, a problem that many companies face is that they do not know how to introduce their website on the internet. The best way to introduce a website is through search engine optimization. In this study, based on 77 criteria examined from various resources and search engines, the researcher introduces optimization strategies for website development as follows:
Improving site structure
Keyword strategy
URL strategy
Code optimization
Processing text
Optimizing incoming links
The domain name and host strategy
Analysis of Search Engine Optimization Techniques
This research examines and explains the optimization strategies of Google and Microsoft companies, and the case put forward for study and analysis is related to Microsoft's strategies. The most important criteria for technical SEO, according to the researcher, are:
Adding Allow or DisAllow to the sitemap
Adding URL to the sitemap
Adding a sitemap to robots.txt
Use of analysis tools for crawling
Search engine optimization to increase website visibility improvement
In this research, the researchers divide the factors affecting the site's ranking into three parts:
Search engine-owning companies: Searchers execute a query on search engine pages, and then the result is displayed on the search engine results page.
Webmasters and SEO companies: Companies that try to increase the ranking of websites on the search engine results page using a set of tools and skills.
Searchers on search engines: These are individuals looking for their desired information on search engines.
Researchers believe that those who perform optimization activities should be informed of the latest changes in search engine algorithms, understand the factors that cause website traffic to increase, and also be aware of the words that end users are looking for. In other words, they need to keep their information in the three above categories up-to-date.
Search Engine Optimization: Technical Analysis Concepts
This research presents some search engine optimization concepts based on articles, studies, and guides. The researcher believes that search engine optimization is a never-ending process, and while there are many techniques for improving a website's ranking, implementing all of them can be challenging:
The techniques mentioned in this research for optimization include:
Increasing outbound links
Changing file names
One-way links
Keywords
Using Meta Tags
Correct use of the title
Using robots.txt
Content optimization
Types of SEO
Generally, SEO can be divided into 4 categories. This division is mostly in terms of the main concepts of SEO, which are: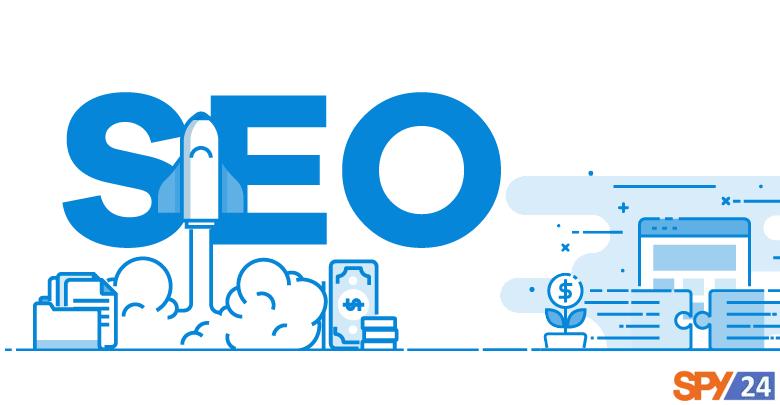 On-page SEO: Refers to all optimizations that occur within the website.
On-page SEO refers to the process of optimizing a website's pages to achieve higher search engine results. Items such as content, keywords, page addresses, images, and dozens of other strategies are implemented in on-page SEO.
The on-page SEO tutorial article covers comprehensive and essential techniques of this optimization method. By implementing these items, you can achieve a high ranking in Google's results.
Off-page SEO: Refers to all optimizations that take place outside of the website.
Off-page SEO refers to all strategies implemented outside the website, such as branding, content marketing, link building, and activity on social networks. Implementing these strategies causes search engines to trust your site more.
The off-page SEO tutorial article covers comprehensive techniques of this optimization method.
Technical SEO: Refers to optimizations made for better crawling by search engines on the site.
Technical SEO addresses all technical aspects of a website that impact SEO. Items like hosting, website speed, XML sitemap, robot, and dozens of other strategies can be implemented in technical SEO.
Technical SEO allows search engines to evaluate the quality of your website when they want to direct users to your site. In the technical SEO article, you can learn these strategies completely.
Local SEO: Refers to optimizations made for a specific region or neighborhood.
SEO has various criteria, one of the most important of which is keyword research. If you use quality content in your text and optimize it for keywords, you can direct many visitors to your site. Also, the use of meta tags and images has a significant impact on this optimization.
Who should carry out our website's SEO?
SEO is simple in concept but complicated in execution. In fact, SEO is a diverse and ongoing set of activities that requires both knowledge and experience to implement. The decision as to who should take on our site's SEO will depend on three main factors: budget, human resources, and time.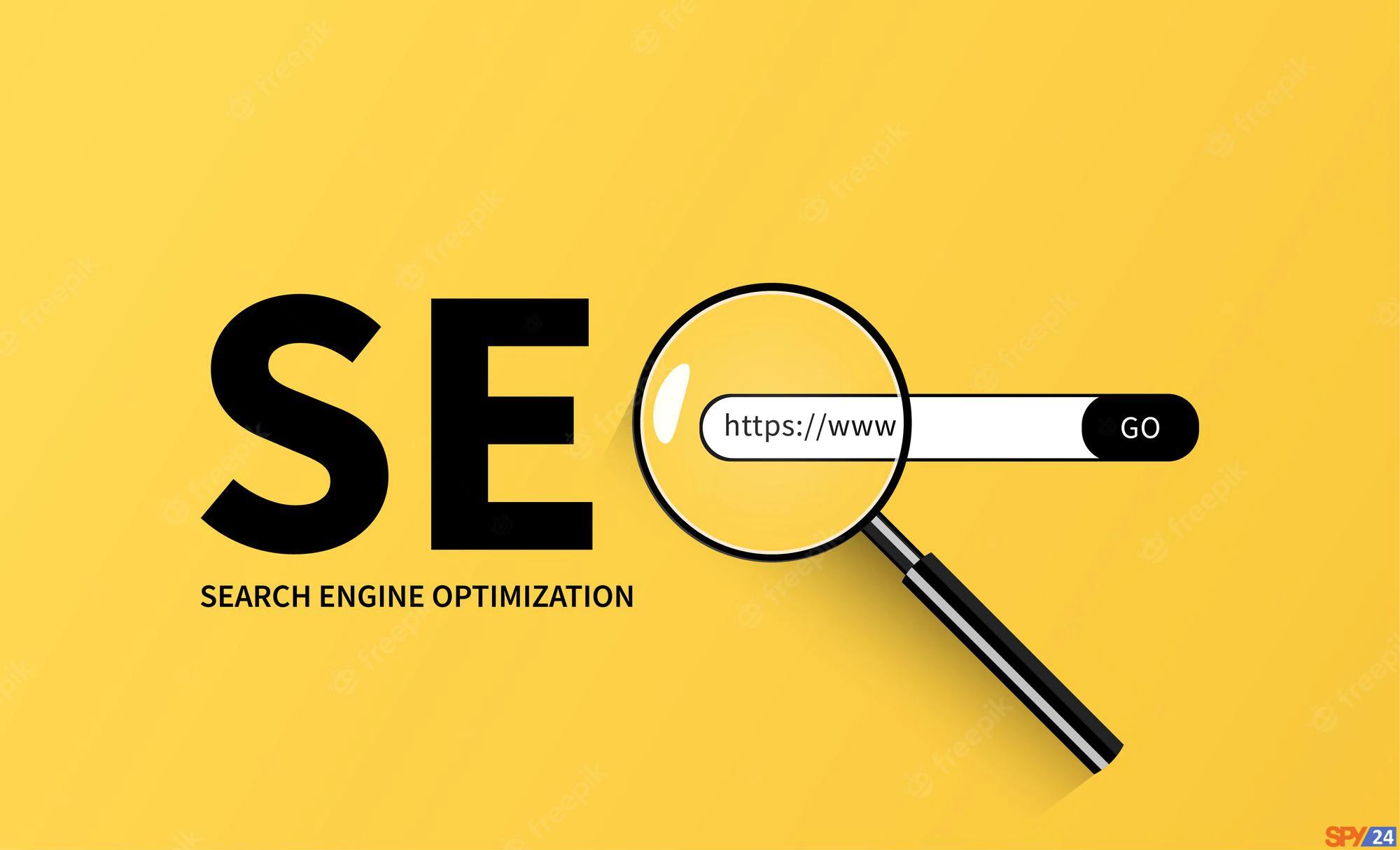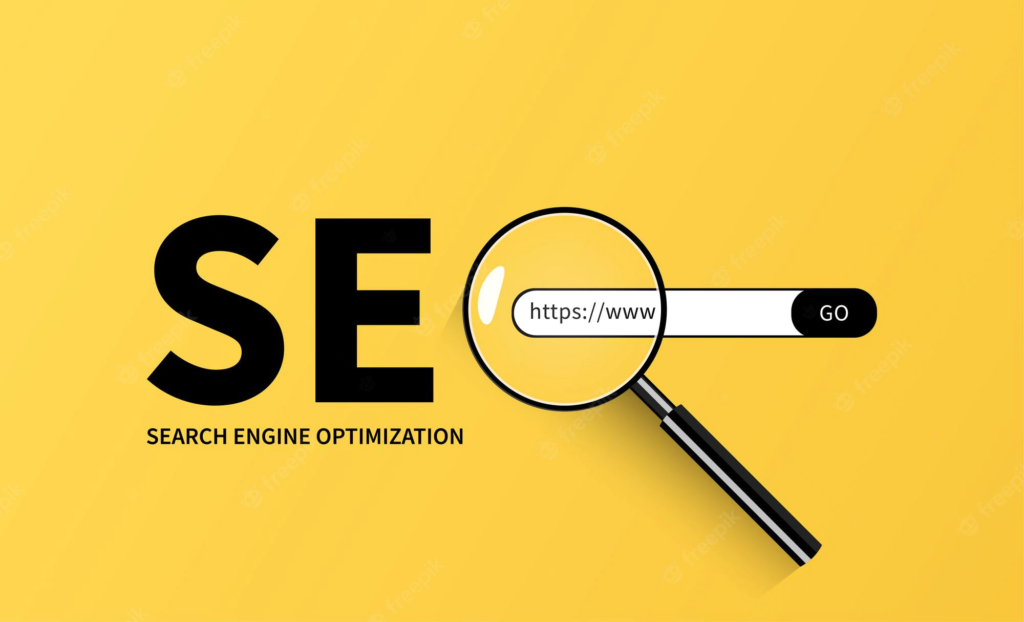 Typically, online businesses manage their site's SEO in four different ways:
1- Learning and performing SEO by the business owner
In this method, the business owner learns SEO and dedicates a significant portion of their time and energy to this task. Start-up businesses that do not yet have a sufficient budget and an organizational structure to invest in the field of SEO usually use this method, and after achieving minor successes and securing a budget, they change their strategy.
2- Outsourcing to an individual or company
If an organization fully understands the importance of SEO and has a sufficient budget to cover its costs, outsourcing the project to a reputable individual or company will be the most cost-effective method for success in SEO.
This will relieve you of the concerns related to recruiting and retaining staff, providing facilities and workspace, and, most importantly, trial and error to achieve the desired result.
3- Forming an internal SEO team in the company
Organizations and companies with more than 30 employees can increase their agility and flexibility in decision-making and execution of marketing campaigns and advancement in SEO by forming an internal team for digital marketing and SEO.
This method will have considerably higher costs compared to outsourcing, but its strength is high efficiency and achieving results in a shorter time.
4- Combination of an internal team and a professional consultant
For organizations with more than 100 employees, who usually operate in competitive areas such as tourism, digital currencies, etc., and for whom SEO is an important channel in their marketing, having an internal team is not enough. These companies usually use professional consultants and diverse supervision to strengthen the team and make better decisions.
How to Become an SEO Expert?
There's a lot to do to become an SEO expert. Learning the basic principles of SEO is very important, and the most important principle in this learning process is planning. Although you may think there is not much to plan for, when you put everything together, you will realize that there is a lot.
Why is SEO important?
To answer in one sentence: search is a significant source of traffic.
The most important reasons for the importance of SEO are:
Organic search is often the primary source of website traffic.
According to recent surveys conducted on various websites, more than 60 percent of all website traffic comes via search engines like Google, Bing, Yahoo, and YouTube. Overall, search has ten times more traffic than social media.
SEO helps to build trust and credibility.
The goal of SEO is to create a strong foundation for a website and helps to establish credibility, brand building and gain more trust from users.
SEO is the best way to understand the voice of the searcher.
From understanding macro market changes to understanding the searcher's goal in detail, SEO tells us what customers want and need.
Good SEO also means a better user experience.
User experience has become the top priority for every marketer. Everyone wants better organic ranking and maximum visibility.
Local SEO means increased engagement, traffic, and conversion rates.
With the increase in mobile traffic, local search has become a fundamental part of the success of small and medium-sized businesses.
SEO has a significant impact on the buying cycle.
Increasing the conversion rate is a vital element of SEO. Using SEO tactics makes the site's products and services more visible and increases the perceived importance and trustworthiness of those products and services, in turn increasing their purchase.
Why is SEO (Search Engine Optimization) necessary?
Why is SEO necessary? We should know that people are now searching for all the information they need on the Internet. Search is no longer limited to computers or even mobile phones but includes watches, glasses, and the most advanced smart devices.
As search is essential to people in various forms, such as voice, web, or even YouTube, SEO is necessary for a website to increase its visibility in search results.
With the continuous development of technology and the emergence of new devices that people use for their searches, the rate of search never decreases. Therefore, you should always continue to develop and SEO your site to reach the top of search results.
Therefore, the importance of optimization for search engines, or SEO, is that it will bring free visits or traffic to you, provided that you have prepared appropriate content to meet the needs of users.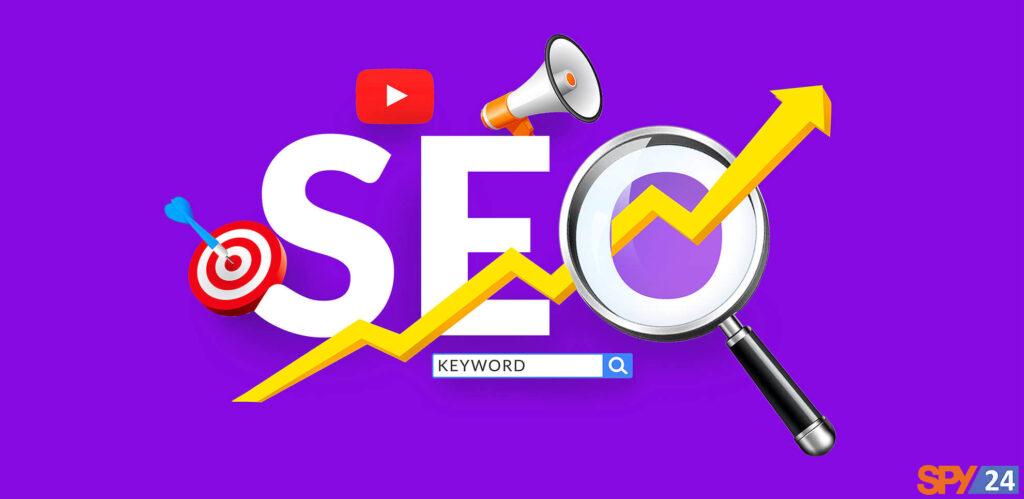 How can I learn SEO?
If you're interested in learning more about SEO, or Search Engine Optimization, there are several excellent websites that can provide you with the necessary resources. Websites like Search Engine Land, Moz, and Semrush are all credible sources globally, offering a wealth of information on topics ranging from keyword research to link building and content marketing. The great thing is much of this information is offered for free. All you need to do is take the time to explore their sites and blog posts. Also, if you want to use SPY24 resources, it includes hundreds of SEO articles that you can use for free.
What is Grey Hat SEO?
Grey hat SEO is a method that falls between white hat and black hat SEO, and overall, it's not recommended due to the associated risk. Grey hat SEO practices don't belong to either the white or black hat category because the guidelines and regulations relating to this type of SEO are unclear. However, using grey hat SEO methods does not lead to website restrictions in search engines. Implementing grey hat SEO tactics can potentially harm your site in the long run. For more information, refer to the content on grey hat SEO.
What is International SEO?
International SEO enhances your website's organic traffic from different regions and languages. If you want to succeed in international SEO, you need to pay attention to the cultural context of your target business and allow them to use your site based on their culture and language. To perform international SEO in your format, you must use dates and times correctly based on your target locations. The goal of international SEO is to create a good online experience globally for your target audience.
Several important techniques that an SEO specialist should always observe:
1- Create a strong technical infrastructure for your website
Technical SEO is of great value to search engines, especially Google. If your website loads slowly, users are not inclined to stay on your site, and as a result, your website's bounce rate increases. Also, if your website has many errors, it can't perform well in SEO. In technical SEO, page loading speed is highly important. So much so that Google launched a new project in 2022 called Core Web Vitals. For more information, refer to the Core Web Vitals article.
2- Conduct a thorough investigation of your website's keywords
After performing the technical SEO of your site and ensuring it's technically sound, it's time to choose suitable keywords for your website. Keywords are generally divided into two categories:
1- Seed keywords: These keywords are usually short and between 1 to 3 words. For example, if your site operates in the field of digital marketing, words like "digital marketing," "SEO services," etc., are considered seed keywords.
2- Long-tail keywords: These keywords are usually longer and more than 3 words and relate to specific queries. For example, "What is content marketing?"
If your business is small and you're just starting, it's better to focus on long-tail keywords. Competition for these keywords is usually lower, and you can easily rank on search engines. It's generally recommended to choose a mix of seed and long-tail keywords for your website. There are also various tools that can greatly assist you. For more information, refer to the keyword article.
3- Create content that ranks on search engines.
Producing high-quality content enables you to become a reference site in your field of work. Many factors influence the quality of content. Some of them include:
User Intent: First of all, you should check whether your content matches the user's intent. Does it adequately answer questions?
Content length: According to research presented by HubSpot, the ideal article length is between 2100 to 2400 words. This does not mean that containing less than this word count cannot rank, but the richer and more comprehensive the content, the better it can perform and keep readers on your site longer.
Uniqueness: The content of websites that rank high in search results, or in other words, have good SEO, is always unique and not copied from anywhere.
Internal links: Internal links allow users and search engines to easily navigate between your website's content and allow your website's content to be indexed faster.
If you're just starting and want to familiarize yourself with SEO planning, stay tuned with SPY24.
Frequently Asked Questions
How long does it take to rank 1 on Google?
The answer to this question will vary for each business and website, depending on the credibility and previous activities of your website, the keywords you have targeted, and the situation of your competitors. It may be possible to achieve significant success in one field in 3 months, while in another field, it may take more than a year.
How much do SEO services cost?
SEO is not a product but a set of specialized services. Therefore, it is not possible to have a specific price for all websites. However, SEO services can be categorized into different categories, including website optimization, content marketing, link building, etc., and a specific cost can be announced for each.
The first step is a detailed analysis of the website and deciding on the required services, based on which a correct estimate of the price can be provided.
What is website SEO and how does it work?
SEO refers to the process of obtaining organic traffic from search engines. The aim of optimization or SEO is to improve the website's position in search engine results. The higher the website's position, the more people visit your website.
What guarantee do you have for reaching Google's rank 1?
One of the most important demands of the employer is to provide a guarantee for reaching rank 1 in target keywords, while this is completely wrong and even illegal. There is no guarantee for your exact ranking within a certain time frame because information about Google's future updates and the level of competitor activity is not available. In fact, providing a guarantee to the employer increases the chance of accepting the project, but as Google itself has repeatedly announced, this method is a kind of fraud.
Is SEO better or Google AdWords advertising?
SEO helps to increase the rank of the website in search engines and does not pay any fee to Google, but advertising in Google AdWords is a paid advertising method that allows businesses to have a chance to display their ads in search results.
Do small businesses need SEO?
If you have a small or local business that is trying to attract more customers in your city or neighborhood, SEO is very important because it enables people to find you first recognize your brand, and according to surveys, more than 90% of people prefer to get their services from local businesses.
What is the difference between SEO and digital marketing?
SEO primarily focuses on ranking a website. Digital marketing aims to strengthen and promote the brand through different digital channels such as websites, social media, emails, etc.
How long does it take to learn SEO?
Learning the principles of SEO takes 1 to 3 months. The principles of search engine optimization can be understood and learned in 3 months. However, more advanced concepts can take between 6 to 18 months.
What are the benefits of SEO?
If your website has a strong SEO, your site can attract thousands of visitors each month, which can directly impact your sales and audience. With the help of SEO, your brand will be recognized, and you can gain a special position in your business.
What are common mistakes in SEO?
There are some common mistakes in SEO that can harm your site. Some of these include:
1- Incorrect keyword selection
2- Low-quality content
3- Keyword spamming
4- Content Theft