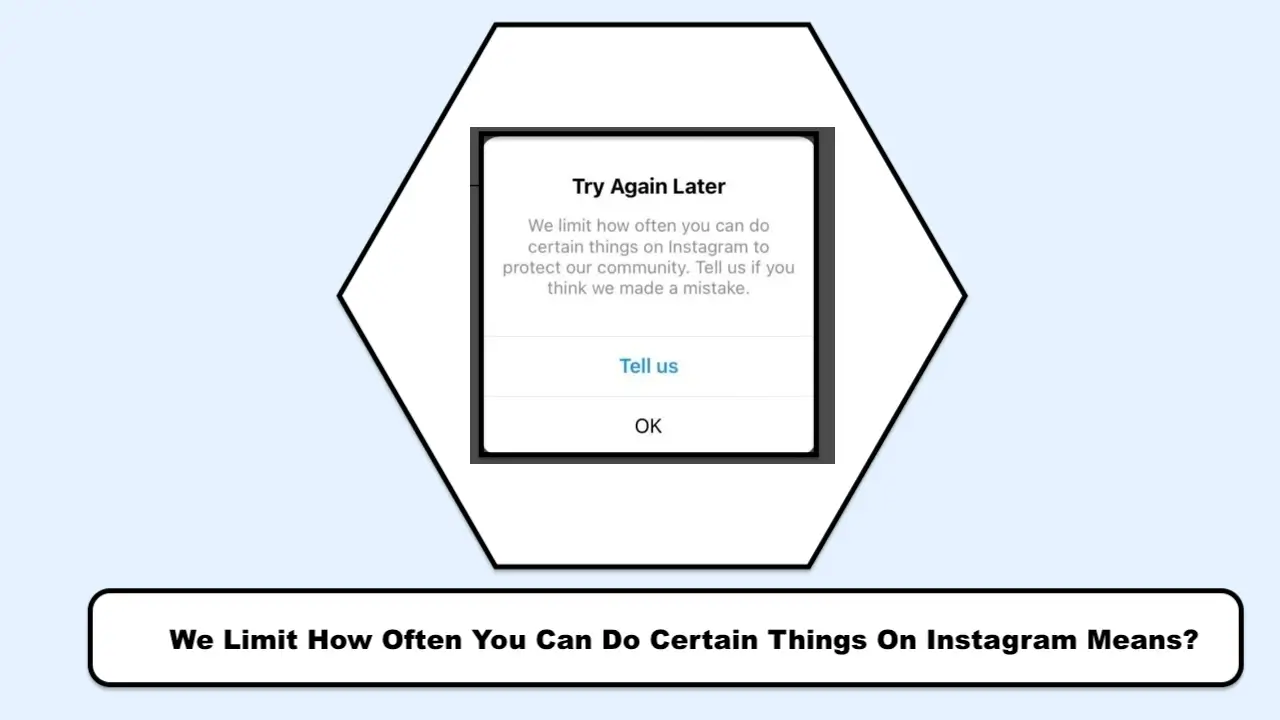 Instagram, which is considered the king of attractive visual content, has had the fastest growth in recent years among social media platforms on the internet. It is believed that this platform may even surpass Facebook and YouTube as legendary ones in the future. With its remarkable features, you can create eye-catching moments and showcase people's skills and talents through videos and images. With every passing day, the scope of Instagram is rapidly increasing. But what is your opinion about Instagram errors, especially the "we limit how often" error? In this article, we will discuss how to resolve the "we limit how often" error on Instagram.
All types of social media influencers, whether in fashion, humor, fitness, art, or travel, consider this program a creative space to share various content and are very active on it. As history has taught us, with the rapid growth of any platform like Instagram, the threat of spam accounts that target countless innocent users and spread illegal content increases.
Instagram has established rules, regulations, and various restrictions to protect its users against spam accounts. These measures help identify any abnormal activity on the platform and take immediate and strict action against it. The message "We Limit How Often You Can Do Certain Things on Instagram" is one of the limitations that some of you may have seen on the app from time to time. If the answer is yes, then you may face many serious questions. What does being limited on Instagram mean? How long does it last? How can we get rid of Instagram's limitations? Or even, what is the reason for comment limits on Instagram? So stay with us in this article to get the answers to your questions.
What does the error 'we limit how often' on Instagram mean?
Whether you are new to Instagram or have been using this platform for years, you cannot expect to know all its limitations and rules. However, you do not have to see this message only when you make a mistake. Sometimes, the answer may be due to your excessive and sudden use of some features. If Instagram detects any unusual activity on your account, it will send you this message:
"Try again later. We limit how often you can do certain things on Instagram to protect our community. Let us know if you think we made a mistake."
Therefore, the reason for comment limits on Instagram may also be the same. It means that you may have made too many comments in a short period of time.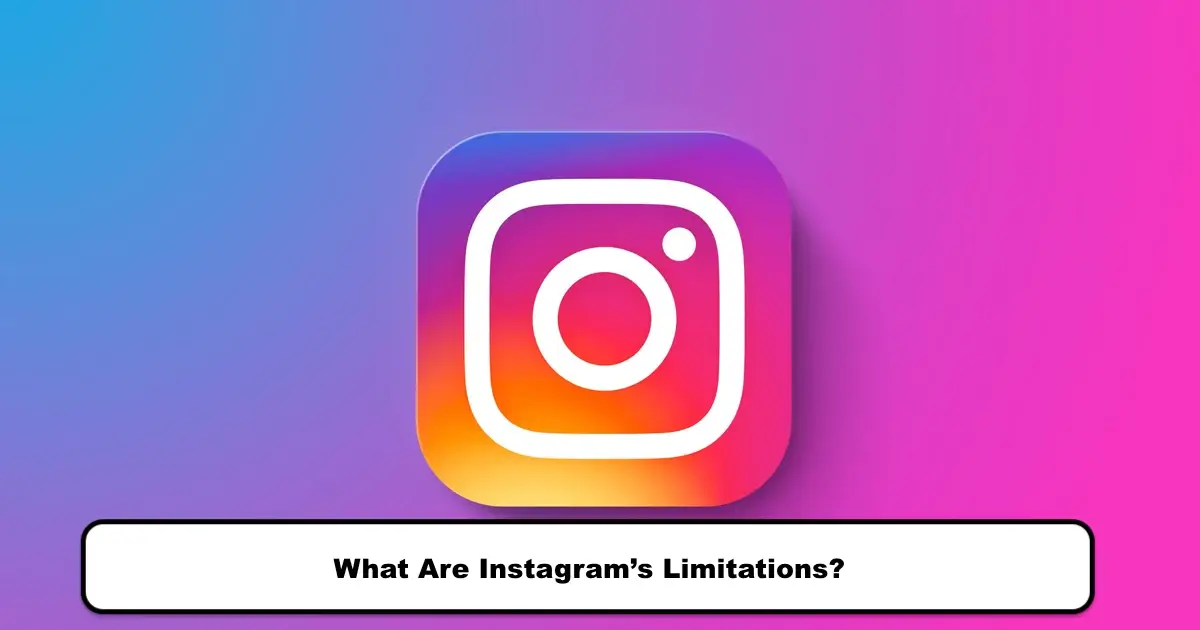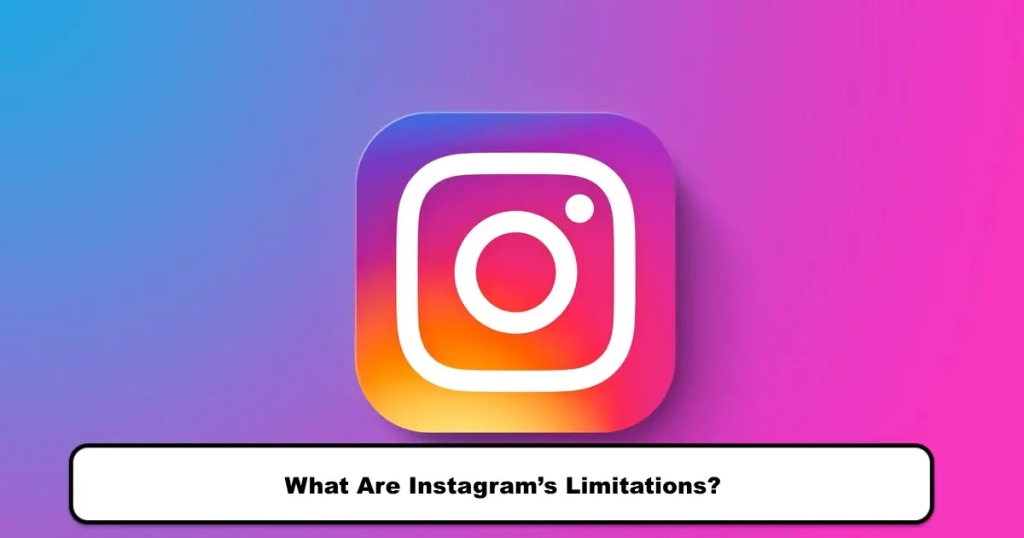 In some cases, this message is also sent to you as a warning before your account is banned. If you cannot learn from it, your account may be blocked indefinitely by Instagram. If there is one thing you need to know about social media platforms like Instagram, it is that they hate spam. Sending spam not only makes these platforms an unsafe space for users, but it can also raise questions about their credibility and security.
In response to the question of how long being limited on Instagram lasts it should be said that Instagram has established various rules and restrictions for its users to prevent such incidents. If you cannot access your account after that, it usually takes 24 to 48 hours to regain control. In most cases, freezing or suspension is resolved within a few hours, but users are advised to wait at least 48 hours to return to their normal activities. However, if your account remains suspended even after 48 hours, you should contact the Instagram support center for further assistance.
What is Instagram restriction? What limitations are imposed?
If Instagram has sent you the message "We Limit How Often You Can Do Certain Things on Instagram," it means that you have probably violated one of its limitations. But how can you find out which limitation it was? The best way to do this is to familiarize yourself with all of Instagram's main limitations and understand the signs of being limited on Instagram. You can read about these issues in the terms of use and conditions of Instagram as well.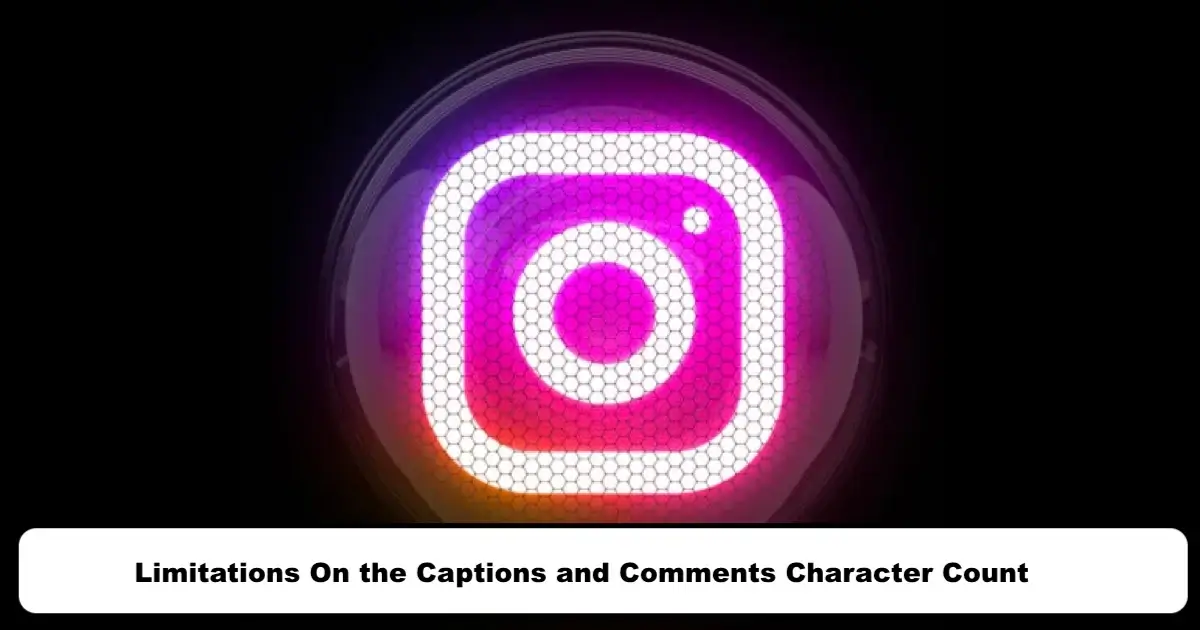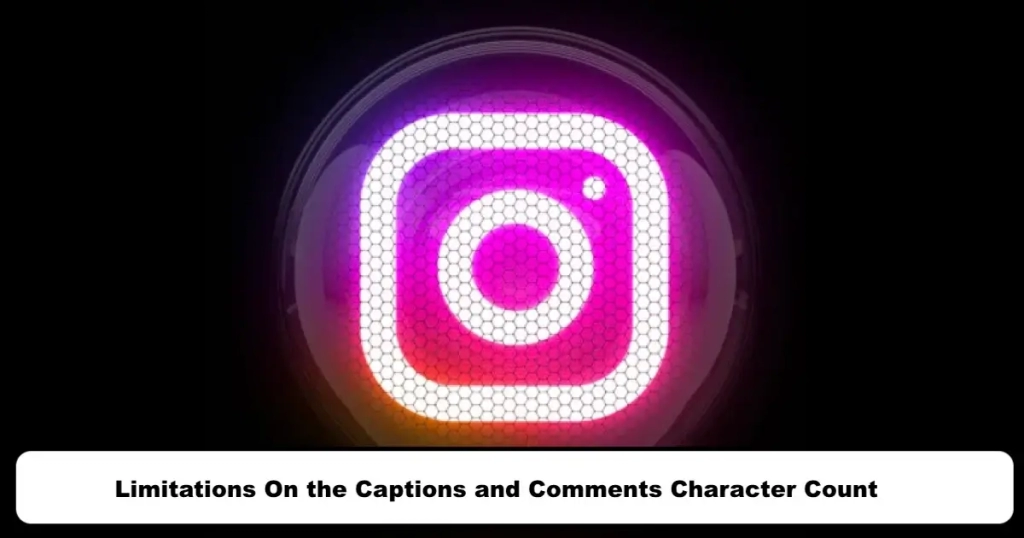 Determining Factors of Limitations
Before discussing these limitations, it is important to note that not all personal accounts will face the same restrictions. While some of the main limitations, such as sending prohibited content and character limitations, are the same for all users, limitations on likes or comments may vary for different accounts.
Below are some factors that determine these limitations:
How old is your account? Newer accounts have more limitations than older ones.
How many accounts do you follow and how many accounts follow you?
What is your average interaction and activity rate like? Accounts with higher engagement are allowed to perform more activities.
Taking these factors into consideration, we can provide you with a general idea of the limitations that are valid for an average Instagram user.
Limitation on sending or sharing prohibited content
Instagram has strict rules and regulations for all its users, just like most social media platforms, and is very strict about prohibited content. Therefore, the reason for comment limits on Instagram could be related to this issue as well. Below is a list of types of content that should never be posted or shared on this platform:
Hateful speech
Violent videos
Encouragement of violence or self-harm
Sexual content
Buying or selling alcohol, tobacco, or firearms
Buying or selling live animals
Threats of vandalism, financial or physical harm
Extortion or harassment
Illegal prescription drugs
Online gambling.
Limitations on following and unfollowing
One sign of being limited on Instagram may be that you cannot follow or unfollow someone. Did you know that Instagram considers both following and unfollowing as the same actions? In other words, whether you are following or unfollowing others, Instagram categorizes it as one action. The daily limit for following and unfollowing on the platform is set at 200 followers/unfollows. Therefore, whether you follow a total of 200 people in one day or follow and unfollow 100 accounts separately, you will ultimately reach the maximum limit. If you have created a new Instagram account, you should be more careful about this limitation so that Instagram does not consider your account spam.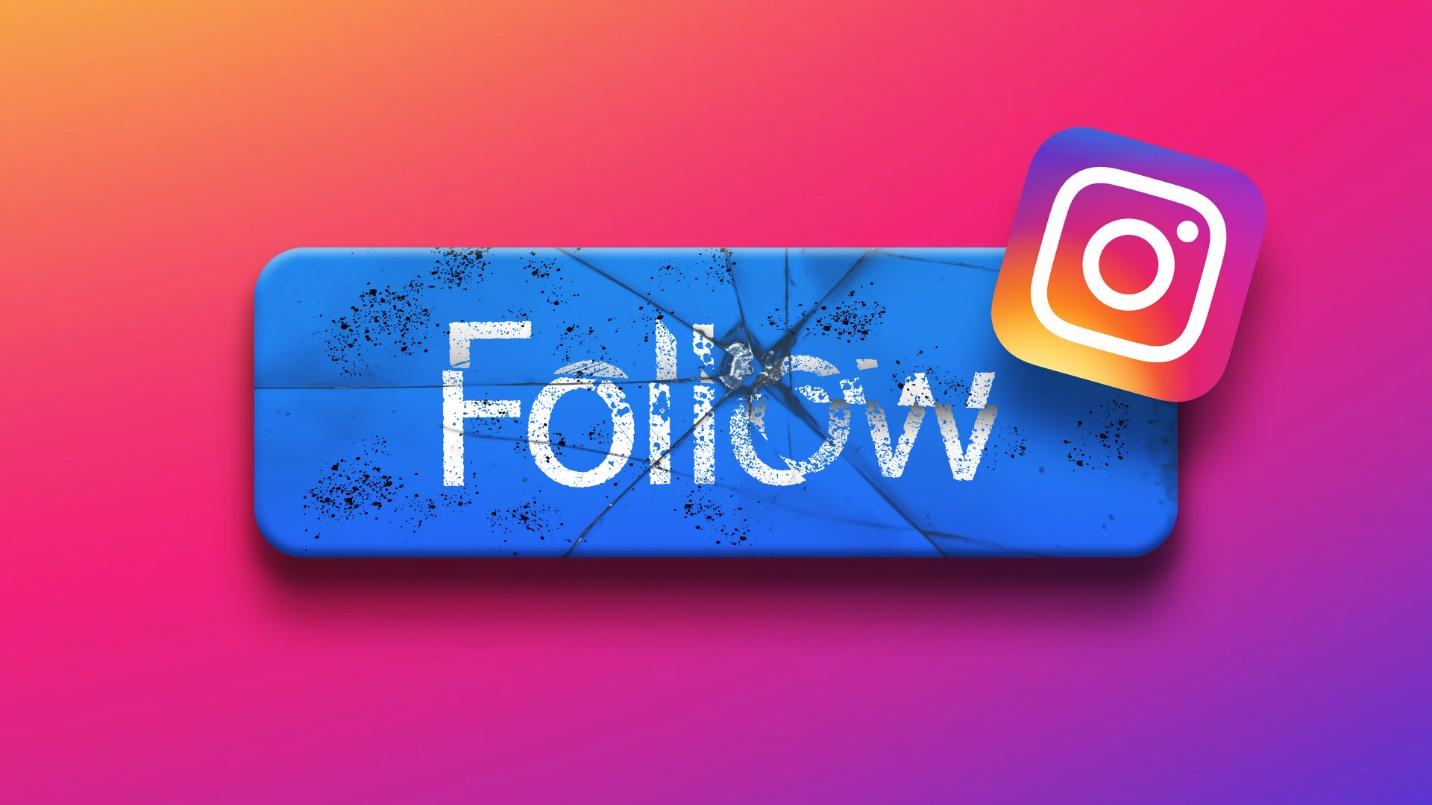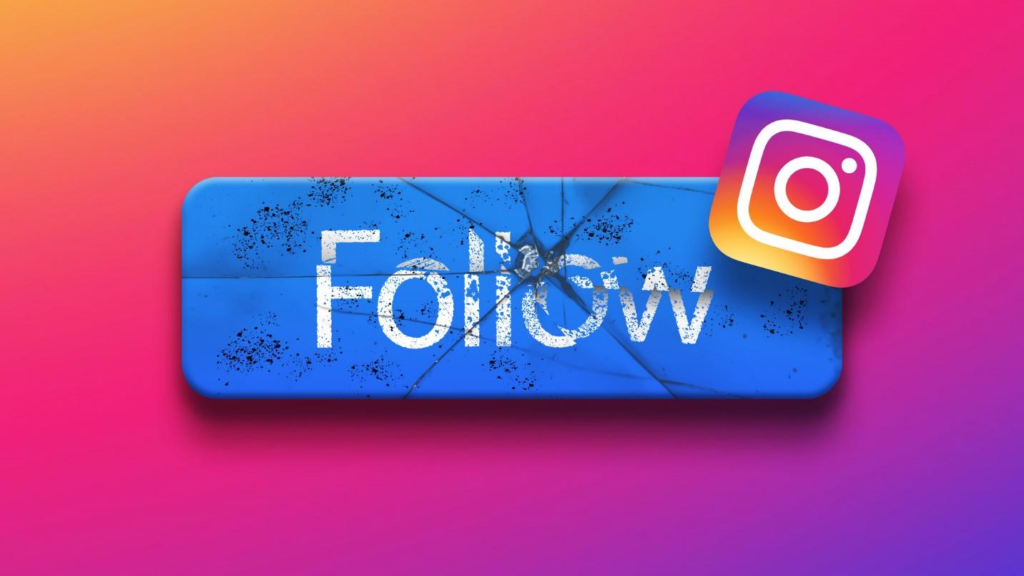 Limitations on liking posts and commenting
Do you enjoy double-tapping or liking posts on Instagram? Don't worry, Instagram has set a limit on likes based on the average number of likes users use in a day. The maximum limit is 1000 likes. Therefore, even if you use Instagram for 3-4 consecutive hours, it is unlikely that you will reach this limit.
When it comes to commenting on posts, we can all agree that writing comments takes a lot of time, which we usually do not have the time or patience for. Considering this issue, Instagram has set a limit of 200 comments per day. In addition, Instagram's artificial intelligence also considers sending multiple similar comments as suspicious. So, if you are doing this to win a prize, be careful not to ignore the limitations.
Limitations on caption and comment length
As you know, Instagram is a platform that prioritizes visual content over written content. Considering this issue, it ensures that users write captions and comments that do not take too much time to read and are not too long. The character limit for captions and comments on Instagram is set at 2200 characters. However, if you think you need more words, you can always add multiple comments after the caption. Many Instagram users do this.
Limitations on sending direct messages (DMs)
Do you talk to several people daily on Instagram DMs? The daily limit for DMs that you can send is 80. However, if your DMs exceed 80 messages per day, Instagram's AI will notice it and may send you a warning. They can also temporarily block your access to this action.
Limitations on hashtags
The whole purpose of adding hashtags on Instagram (or any other social media platform) is to expand the reach of your post or story. These hashtags can attract the attention of users who follow or like similar content, and as a result, increase the visibility of your content among your desired audience. However, Instagram believes that you do not need too much attention. Therefore, it has set a limit of 30 hashtags per post or story.
Limitations on the length of videos and IGTV
While Instagram encourages its users to create visual and animated content (photos and videos), it must impose limitations on the duration of such content. Otherwise, the Instagram platform will become similar to YouTube. Therefore, any video that you post on Instagram can only be 60 seconds long, and those that you post on your Story are limited to 15 seconds.
Since many Instagram users struggled with such a short time for their videos, the platform introduced two other features: IGTV and Instagram Live. In IGTV videos, you can upload pre-recorded and edited videos that are between 15 seconds to 10 minutes long. While in Instagram Live, you can add even a one-hour-long video, as long as it is being recorded live. However, you cannot add a video that is longer than 60 minutes on this platform (whether pre-recorded or live).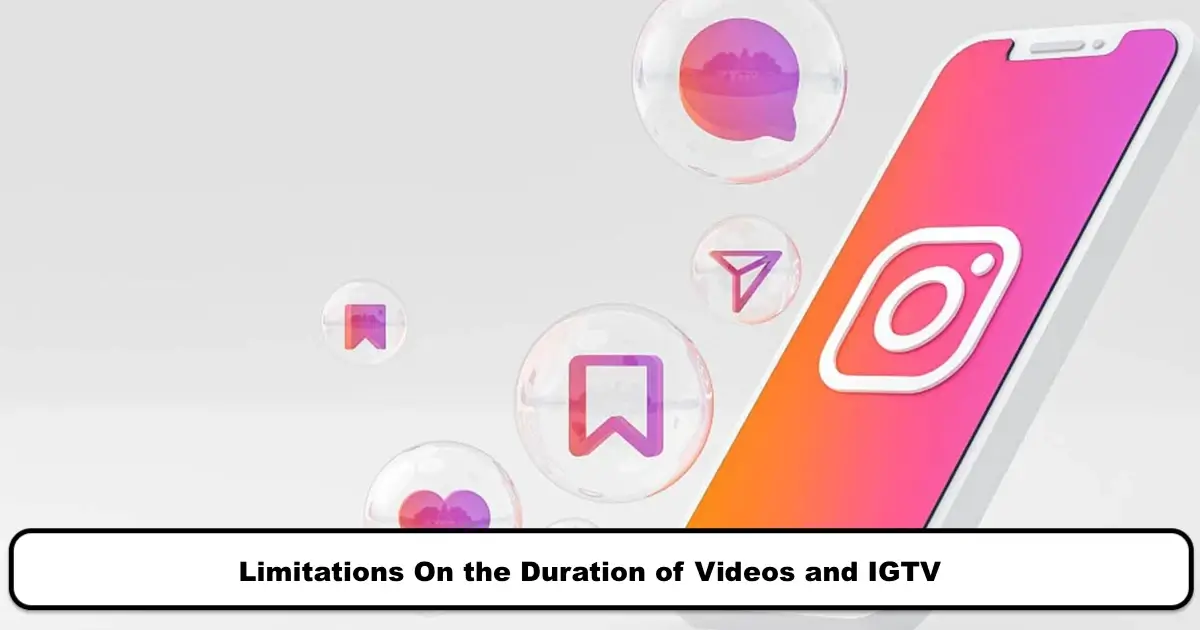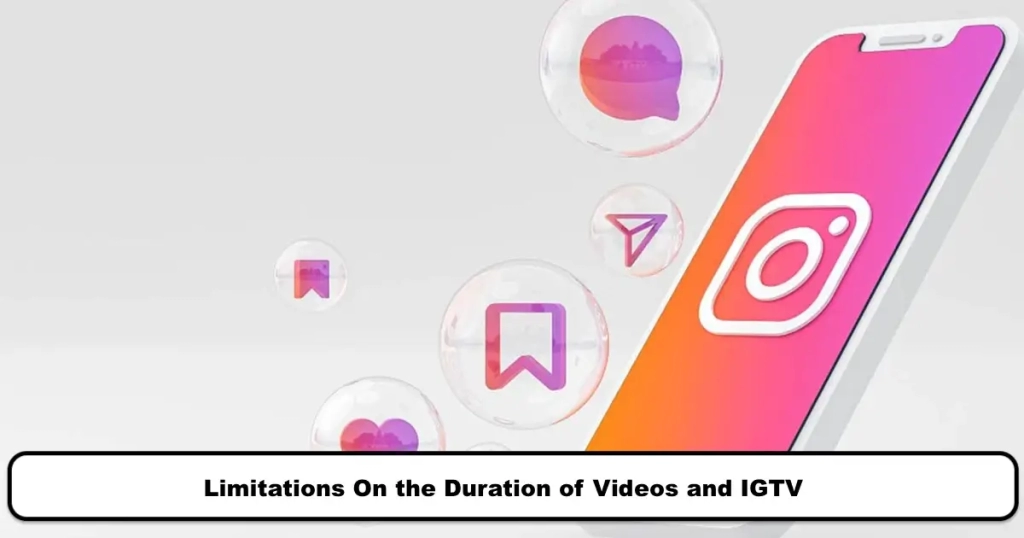 Limitations on adding stories
How many Instagram stories do you upload per day? Even if you are on vacation or traveling to an exciting club or restaurant, you probably upload around 40-50 stories per day, right? Instagram allows you to do much more than that. The daily limit for Instagram stories is 100, which users rarely exceed. However, if you have shared 100 stories today and have more things to share, wait 24 hours after adding the first story. As soon as old stories disappear, you can start adding new ones.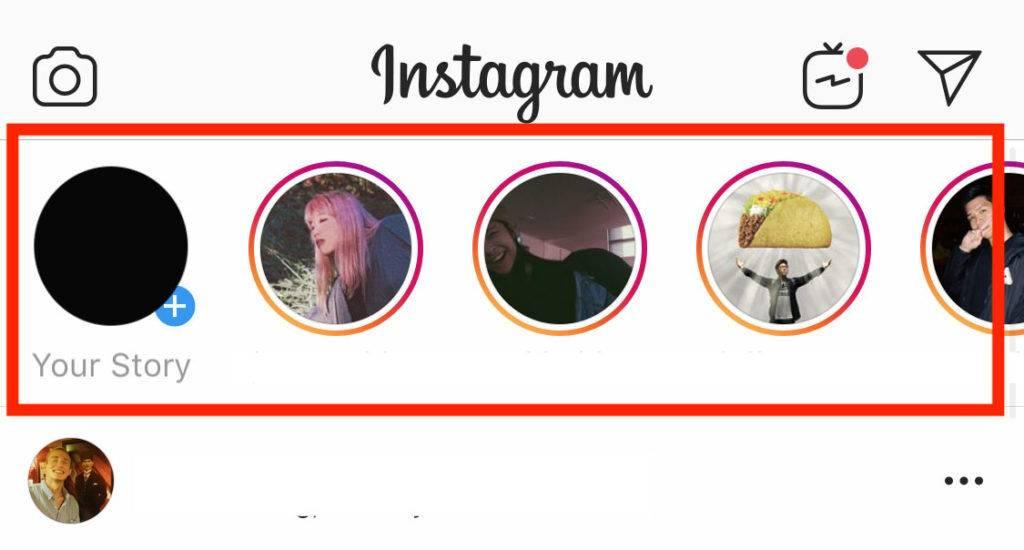 Limitations on tagging in posts, stories, or comments
The feature of tagging other accounts in posts or stories means that the people present in them or the photos and videos you upload are included. However, some Instagram users use it to gain popularity, just like hashtags. If you are one of those people, you should know that the maximum number of accounts you can tag in a specific post or story is 20. When it comes to mentioning people in comments, this limitation is even less: only 10 people per post or comment.
Limitations on the number of characters in username and bio
As you know, Instagram allows you to choose a unique username for your profile. This name can be your real name (if available) or the name of a brand or anything else. The platform has limited the number of characters in usernames to 30 characters to avoid excessively long usernames that are difficult to read. The bio section of the profile is also short and concise, providing others with a general idea of who you are, what you do, and your interests. According to Instagram, 150 characters are enough to achieve this goal.
How to get rid of limitations on Instagram?
If you have recently received the message "We Limit How Often You Can Do Certain Things on Instagram" from Instagram, there are a few things you can do to remove it. Let's take a look at these alternatives now: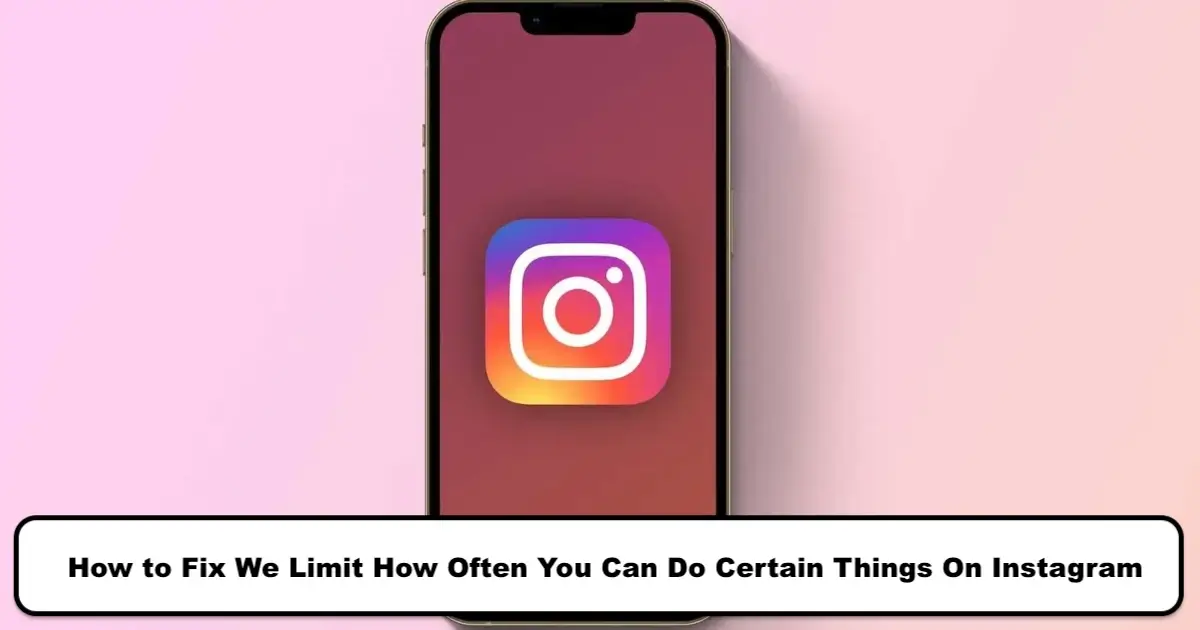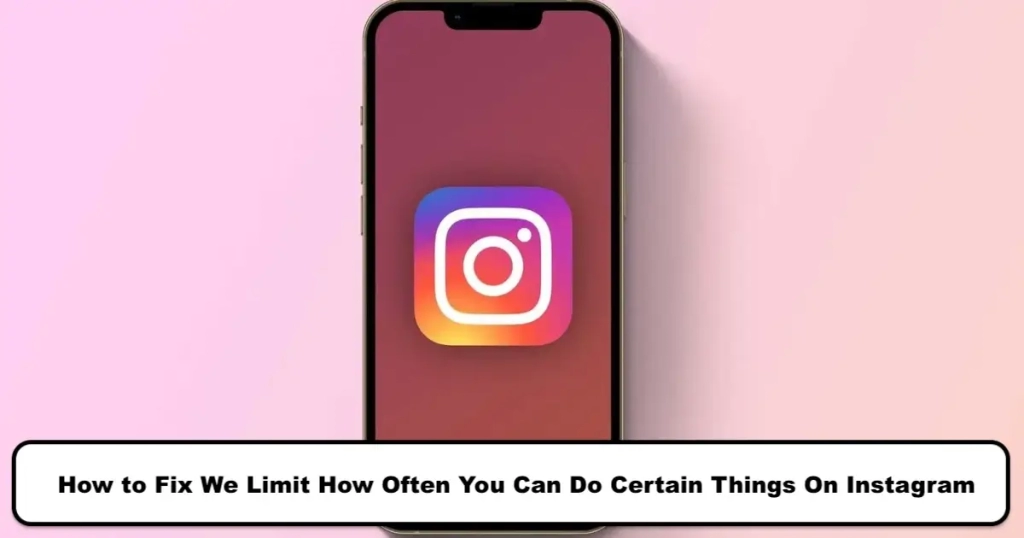 Delete the post or story that may be problematic
Are you suspicious that Instagram has sent you an error message due to a post, video, or story you have posted? In this case, the best place to start solving the problem is to immediately delete that content. While this may not solve your problem in all cases, it is the first step toward it. If your post contains prohibited content, you can use your account again within 24 hours after deleting it.
Reporting an error to Instagram
Suppose you have received an error message, but you haven't done anything wrong. How do you fix the error? You can start by contacting and reporting the error to Instagram and asking them to check whether they made a mistake or not. Don't worry; it's easier than it seems. Follow these quick steps to do it:
Go to the settings option in your profile.
There, you will find a Help option. Click on it, and you will have four other options.
Among these four options, select the first one that says "Report a Problem."
By hitting "Report a problem," you will see three options. Choose the last one, which is the same.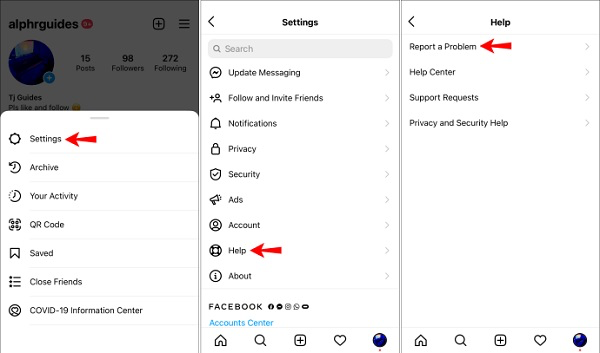 You will be directed to a page where Instagram asks you to "briefly explain what happened or what isn't working." You will also find an option to add a screenshot for more explanation of the problem.
When you have mentioned your problem and added a screenshot, hit the Submit button.
Your work is done. Now, you can sit back and wait for Instagram's support team to solve the problem.
Change Your Account Password
If you have been liking random Instagram posts throughout the day and managed to exceed the acceptable limit, you can be sure that any further action on your account will be suspended for at least 24 hours. Therefore, these are signs of restrictions on Instagram.
In such cases, many users have reported that changing their account password has been helpful. When you log in with a new password, you may notice that your daily limit has been extended.
If you want to try it for your account, follow these steps:
Go to settings in your profile.
You will find a Security option there. Click on it and you will see several options.
Choose the first option in the Login Security section that asks for a password.
You will be taken to another page where you need to add your current password and then enter a new password that you want to set, and then log back into Instagram.
By entering your current and new password, you will be logged out of your account. When you log back in, you may be able to use all the features without any limitations.
FAQs
How to get unblocked on Instagram?
There is no 100% solution to this issue. There are only a few solutions that have been effective for certain people. Therefore, you can also try them. But remember, the best way is to be careful from the beginning so as not to get caught up in these restrictions.
How long does an Instagram restriction last?
Usually, it takes 24 hours for your account to return to normal. However, this number may be longer or shorter. The longer it is, depends on how much you continue to engage in restricted activities within a short period of time. So every time you receive a warning, the period of restriction will increase. Your account may even be disabled.
What are the signs of being restricted on Instagram?
You usually face an error message stating "we limit how often" on Instagram. Or you may not be able to like, comment, or even follow anyone. Some restrictions may prevent you from doing anything, even posting. So try to avoid this error as much as possible.
What are your Comments and Suggestions?
In this article by SPY24, we answered the question of how to get unblocked on Instagram and examined the reasons and methods for resolving this issue. Have you been successful in solving this problem? Please share your comments and suggestions with us in the comment section. You can also read our other articles such as The How to buy blue tick on Instagram.