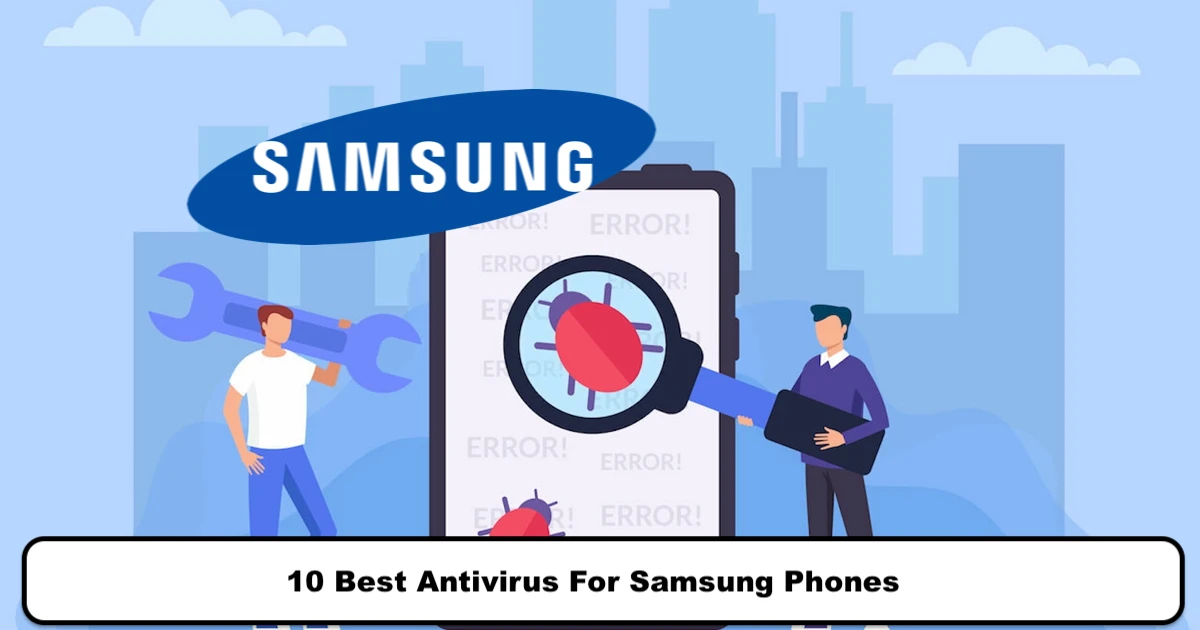 Samsung's smart company has definitely considered internal antivirus and protective layers for its phones. However, it is unlikely that your phone will be infected with malware or virus if you only download your applications from reputable sources such as Google Play and download your necessary data from well-known sites.
Nevertheless, it would not hurt to also use a strong antivirus alongside Samsung's internal antivirus to ensure 100% hardware and software security for your beloved phone. Antiviruses usually have features for maintaining privacy and preventing information theft in addition to detecting and removing malware. In this article, you will first become familiar with the list of the best antiviruses for Samsung phones based on Google's recommendations and then obtain information about the internal antivirus of this phone.
Read this article: How to Remove a Hacker from My Samsung Phone
Introduction to the best antivirus for Android phones
Antiviruses are not always meant to secure the phone, and sometimes they can become a problem themselves. Many hackers who intend to introduce malware or viruses into phones do so in the form of antivirus software. Therefore, it is not possible to trust all antivirus programs for this reason.
1- TotalAV Antivirus & VPN
It is essential to mention that the title of the best antivirus in 2019 and 2020 has been awarded to Total AV. This antivirus is designed in such a way that it is very easy and fast to use. In addition, this antivirus monitors downloads, executable files, and other files on your device for potential threats and easily eliminates them.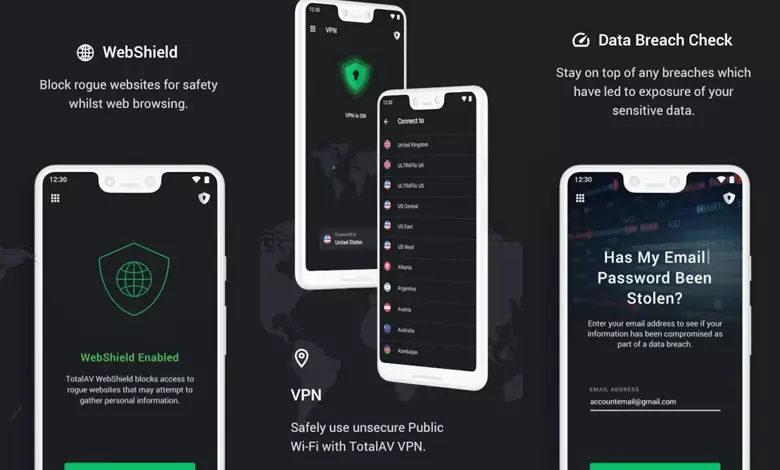 Features:
Supports various operating systems
Real-time protection for your device
Capability to remove identified malware
Supports online threat detection system
Download from Google Play Store.
2- Bitdefender Mobile Security
Among various antivirus applications introduced, Bitdefender stands out as one of the best and provides on-demand installation and scanning for the Android operating system. For many users, Bitdefender is considered the best virus scanner for Samsung phones, creating flawless security against malware. It's worth noting that in the latest AV-Test evaluation, Bitdefender received a perfect score and in another test known as AV-Comparatives, it achieved a 99.9% protection rate which is truly outstanding!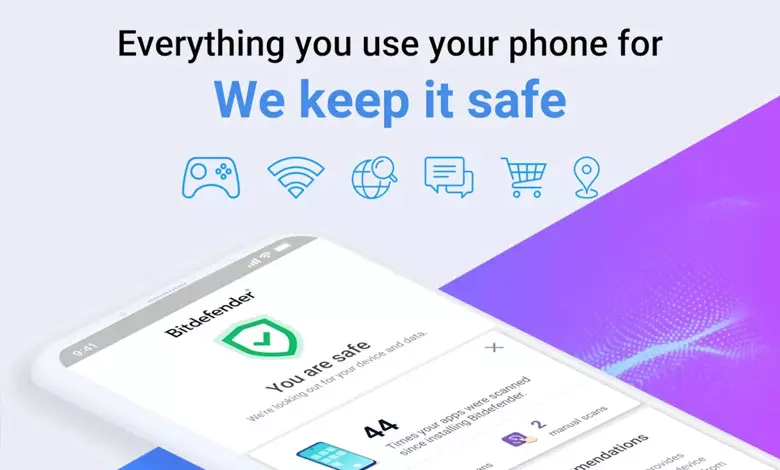 Features:
Equipped with internal VPN
Protects user account privacy
Device locking feature in case of theft
Protection of information during online purchases
3- Avira Security Antivirus & VPN
Avira Security is one of the newest antivirus programs designed and offered for Android phones, and its progress has been significant. The program has basic features of an antivirus program, including scanning your phone, protecting it, scanning your SD card, and other similar functions. For your information, Avira antivirus also scans downloaded files stored in your device memory and external memory such as SD cards.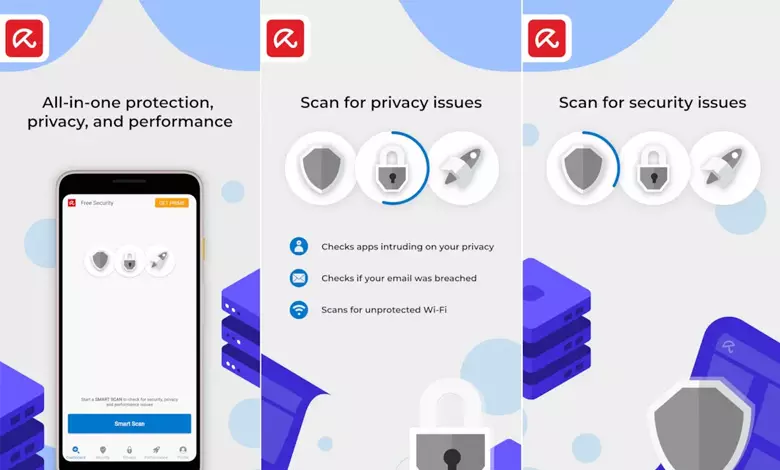 Features:
Equipped with an internal VPN
Ability to track stolen or lost phones
Ability to lock applications
Phishing website protection
Download from Google Play Store.
4- Norton360 Antivirus & Security
Another antivirus that you can use to protect your personal information is Norton Mobile Security, which is listed as the best antivirus for Samsung phones. This program scans your phone for viruses in the most accurate way possible and is capable of identifying 100% of all Android malware and then removing them automatically.
In simpler terms, this antivirus offers exactly two capabilities, including scanning and cleaning existing viruses and protecting the device against virus infection. This antivirus scans various applications during installation, while device scanning is done easily by this antivirus in a very short period of time.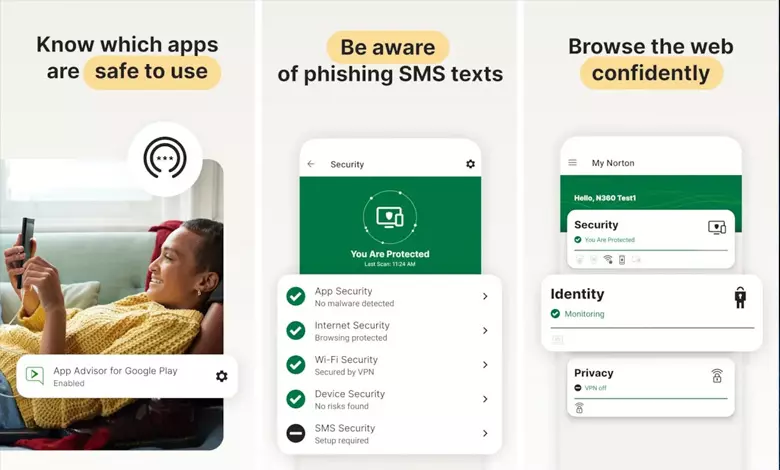 Features:
Scanning technology for protected applications
Preventing cyber attacks on the phone
Simultaneous warning when connecting to insecure Wi-Fi networks
Detection of malicious websites
5- Avast Antivirus
Avast Antivirus is the richest antivirus for Samsung phones that covers everything from protection against malware to privacy protection, and system optimization. With Avast, you can be sure of the complete security of your Android and Samsung device. This developer was the most popular antivirus of the time in 2017 and in 2018, it successfully detected 100% of AV-TEST's test malware and received a score of 6 out of 6. The issue with the free version of Avast is its annoying ads.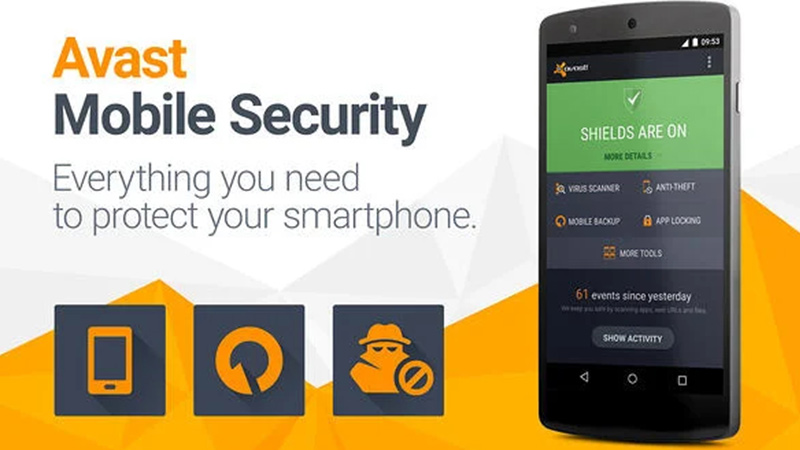 Price: Free, $40 per year
Features:
Regular scanning to detect security threats
Avast can identify and remove malicious programs before installation.
This antivirus can protect against malicious and malware-infected links.
The free version of Avast has many free features.
Avast can verify WiFi network security.
6- AVG AntiVirus & Security
In your opinion, what features should the best Samsung mobile antivirus have? AVG is one of the most popular antivirus apps for Android operating systems and has received an impressive average rating of 4.8/5 from over 7 million reviews. The AVG antivirus engine is very powerful and quickly identifies and eliminates various threats. This application provides the ability to lock, track, and erase internal memory for lost or stolen phones.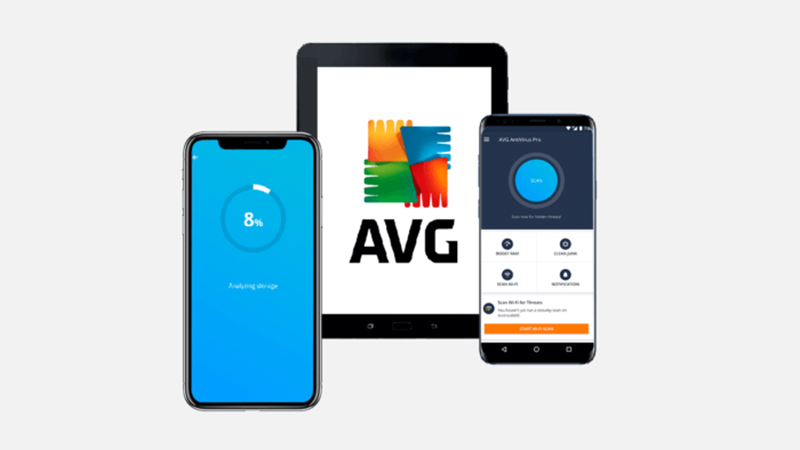 Price: Free
Features:
The AVG antivirus engine is very powerful and popular. Note that Avast acquired this company in 2016, and the antivirus engines of AVG and Avast are the same.
You can set AVG's automatic scan for daily, weekly, or custom intervals.
AVG can lock a lost phone and erase its contents.
This mobile antivirus checks the security of applications before and after installation.
AVG has Booster features to increase device speed.
7- McAfee Security Antivirus
Similar to Avast, McAfee Security Antivirus is one of the veterans in this industry and has many features to offer. This tool is suitable for protecting the user's tablet or smartphone against malware. The free version of this antivirus includes tools for scanning WiFi networks and monitoring the bandwidth consumed by applications.
Features:
This mobile antivirus for Samsung prevents the device from being infected with various types of malware.
With a strong firewall, it prevents hackers from accessing the home network.
With McAfee, you can store and manage all your passwords in a safe place.
Keep your sensitive files confidential and secure with 256-bit encryption.
8- Google Play Protect Antivirus
Google Play Protect is Google and Android's raw response to the security needs of users. Its main job is to check applications in the Play Store, and if malware is found, it informs the user. However, its antivirus engine is weak, and it is better to have a better eye to detect whether a program is a virus or not. Google Play Protect allows Google to remotely stop malicious and dangerous applications, which is its best feature. You can stop it if you want, but it's better to let it continue its work. Along with Google Play Protect, be sure to use a powerful antivirus.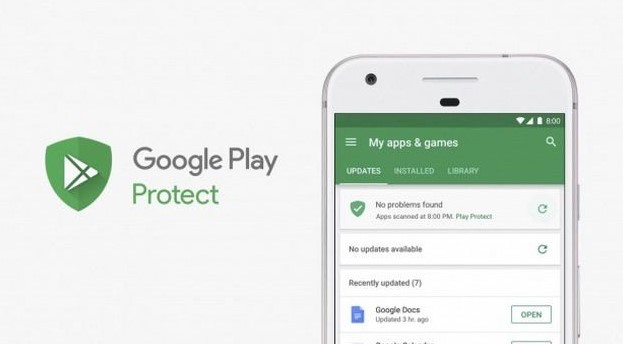 9. Trend Micro Mobile Security Antivirus
Trend Micro is a very powerful antivirus for Android and Samsung devices. This software not only protects your phone against malware, ransomware, and fake apps but also boosts the speed of your device. With this application, you can protect your privacy and restore your infected or slow phone to its original state. Unfortunately, the Trend Micro antivirus is not free and has a high price tag, which may not be suitable for users.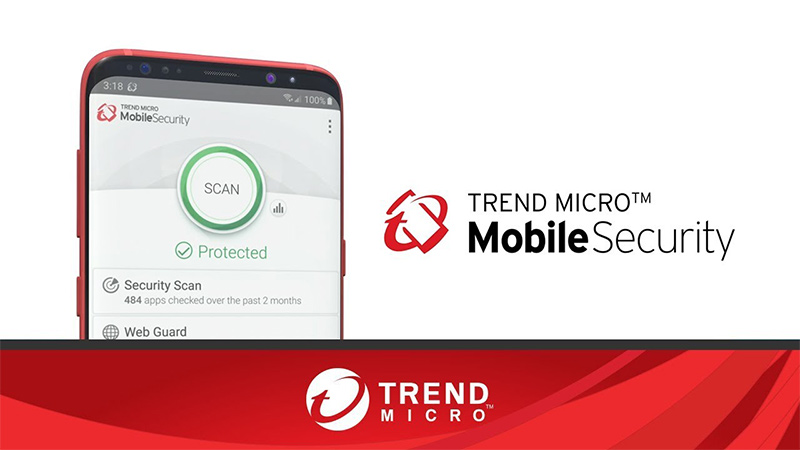 Features:
A powerful anti-malware engine that leaves nothing in its path.
Scans and inspects apps before downloading and installing them.
Protects against infected links and pages while browsing on the device.
Comes with anti-theft features.
Prevents user identity theft.
Download from Google Play Store.
10- Sophos Intercept X Antivirus
Despite being free, Sophos Intercept X antivirus has no advertisements. The features and capabilities of this lightweight application are unparalleled when you consider its free and ad-free nature. This lightweight antivirus can protect your device against malware without reducing performance or battery life. This mobile antivirus for Samsung also provides the ability to manage passwords.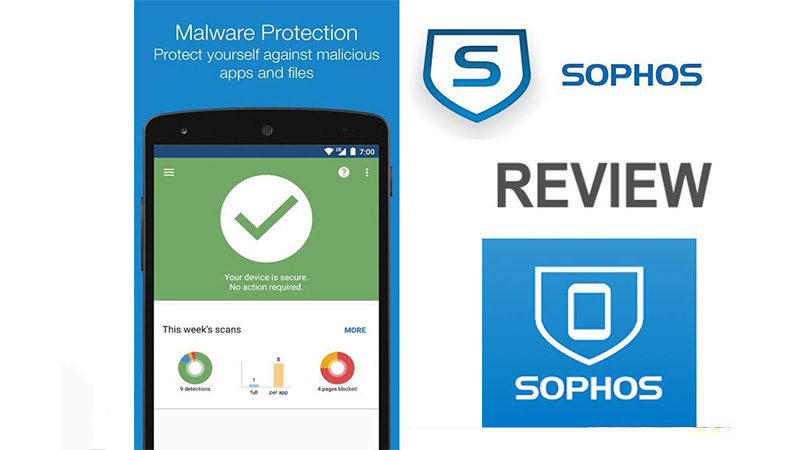 Features:
Sophos checks the security of pre-installed applications and prevents the installation of new malicious programs.
This antivirus provides guidance on ways to improve the security of your device.
It allows the user to lock desired applications.
It protects against unwanted text messages or spam.
With Sophos, you can block unwanted or pesky phone numbers.
You will find your lost or stolen phone with this antivirus.
Sophos checks the health of links.
Now that we have become familiar with Samsung's best antivirus for phones, it's better to examine Samsung's internal antivirus.
Where is your Samsung phone's antivirus? The antivirus is approved by Samsung
Samsung is one of the best producers of smartphones and places great importance on not falling behind competitors and satisfying its users as much as possible. It goes without saying that such a brand thinks of measures to protect its phones against malware. The Smart Manager feature, which is defined by default on Samsung phones, enables users to scan and optimize their phones for hardware and software. This feature is very efficient just like the Samsung Smart Switch.
Now, where is your Samsung phone's antivirus? To access this feature, you need to follow the path below on your phone:
Open the apps page on your phone.
Tap on the Smart Manager app in the list of apps.
On the page that opens before you, you will see four main sections: Memory, Battery, RAM, and Security, which provide the possibility to optimize each of these parts on your phone.
Tap on Device Security.
On the top right of the page, you can see the last time your device was scanned manually or automatically.
To scan your device, simply tap on Scan Device at the bottom of the page.
And finally, as we mentioned earlier, to prevent your phone from getting infected with a virus, download apps from trusted developers and do not download any attachments from unknown individuals on your phone; in this article, we introduced the best antivirus for Samsung phones. See also the Best Phone Tracker Apps.
Frequently Asked Questions:
What is the best antivirus for Samsung phones?
The Bitdefender antivirus, Avast antivirus, AVG antivirus, and McAfee virus scanner are the best antivirus applications for Samsung phones that you can download for free.
Do I need an antivirus?
Downloading one of the best antiviruses for Samsung phones not only protects your device's security and privacy but also increases battery health and device speed in the long run.
Why do some people say antivirus is harmful to phones?
Hackers often present their viruses in the form of antiviruses to make us doubt very little about them; that's why we need to be very careful when installing antiviruses so as not to be infected with hackers' malware.
Does an antivirus not create any disturbance in the phone system?
Real antivirus programs, contrary to popular belief, actually improve the performance of the phone. However, if we are not careful during installation and download the wrong software, it can turn into a nightmare for our phone.