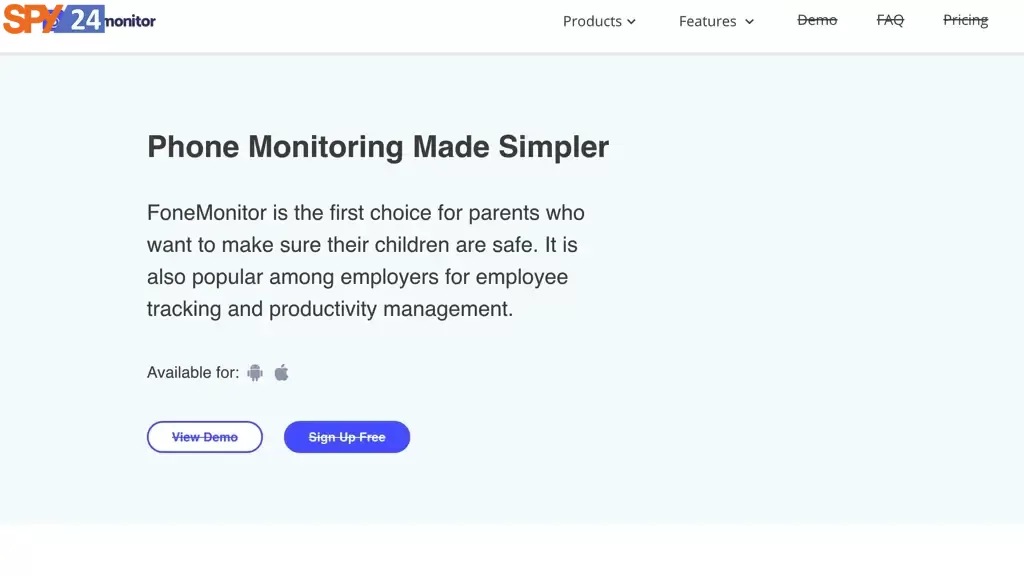 You've probably heard a lot about FoneMonitor. Ultimately, if you're looking for a review of the FoneMonitor app, there is plenty of information out there. However, with capabilities changing in various reviews, the topics can be confusing.
For this reason, we have prepared an updated review for our readers. If you're wondering where FoneMonitor comes in handy and intend to make an informed decision, this review is undoubtedly your best choice.
But before you continue reading this review, you should know that the FoneMonitor app is no longer functional. Therefore, you won't be able to install it on anyone's phone.
FoneMonitor has been around for a long time and has helped many. In this review, we go into detail, explain how it simplifies phone spying, and compare it with a major competitor.
What is FoneMonitor?
FoneMonitor is a surveillance software that allows you to remotely inspect phone information. As we will see below, this application has multiple features aimed at providing details and showing them to you remotely. There's a dashboard in this application that you can access using your online account. The ability to access phone information while away from the device has made FoneMonitor popular among parents and employers.
This application claims to display information to you regardless of your location. This feature is very convenient because all you need is a strong internet connection. If you have children who use smartphones, you can benefit from FoneMonitor. Also, it can be used in a work environment if you are an employer who wants to monitor employees' phone activities. If you are in a relationship and want to keep an eye on your partner, FoneMonitor can help in this regard. This application can remain hidden while spying on activities, and you only need your account to view occurrences live.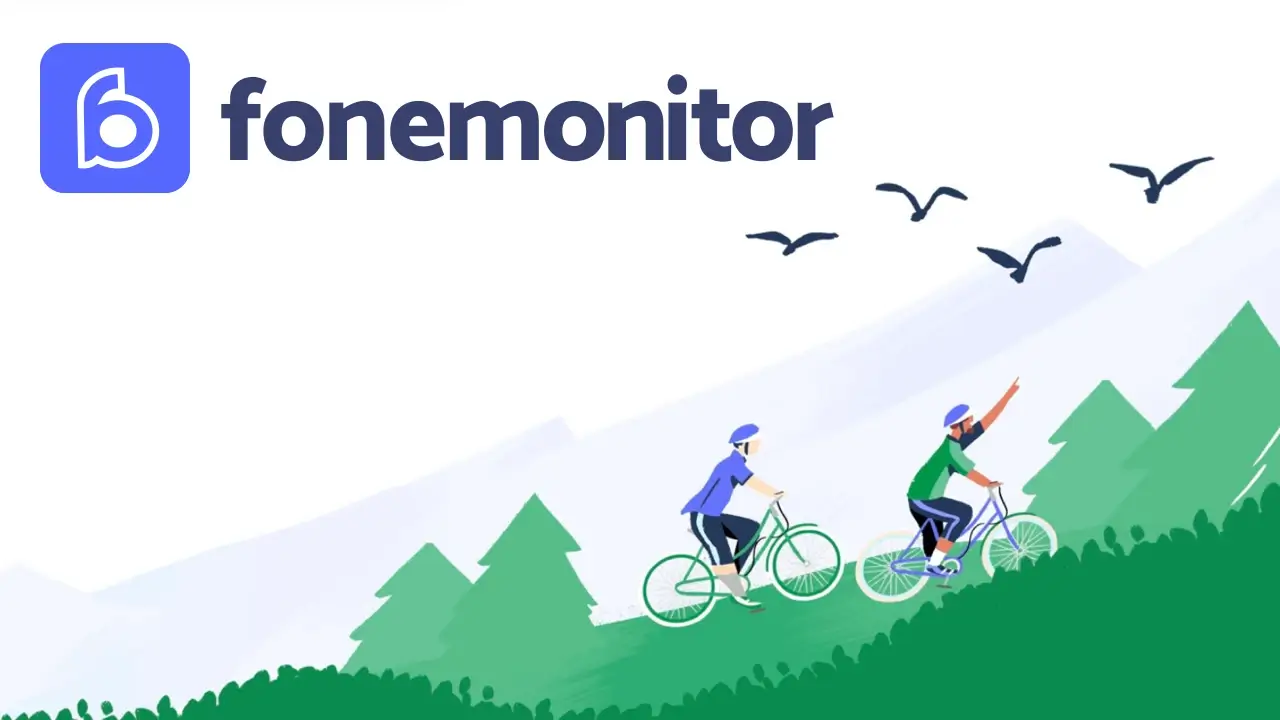 How does FoneMonitor work?
FoneMonitor is operable on Android and iOS devices and requires an active internet connection to function correctly. Using this service is straightforward and is done in three simple steps.
First, you need to create a FoneMonitor account on its official website.
Then, install the application on the target phone and verify it. This process connects the phone to your online account.
After completing the above steps, you can monitor phone activities via your online account.
FoneMonitor is a premium service, and to take advantage of all its advanced features, you need to purchase an account. Also, if you intend to monitor another adult, for instance, a coworker, you must have legal authority over the target device. Otherwise, this action would be considered an invasion of the person's privacy.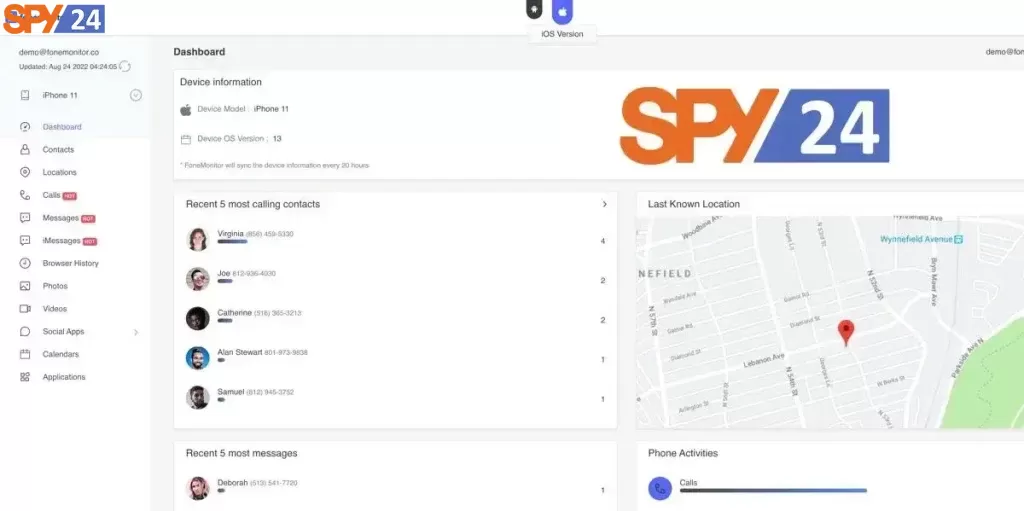 | Android | Yes |
| --- | --- |
| iOS(iPhone/iPad) | Yes |
| Website: | fonemonitor .co |
| Domain Age: | 2019-11-28 |
What are the features of FoneMonitor?
In this article, we review the key capabilities of Fonemonitor: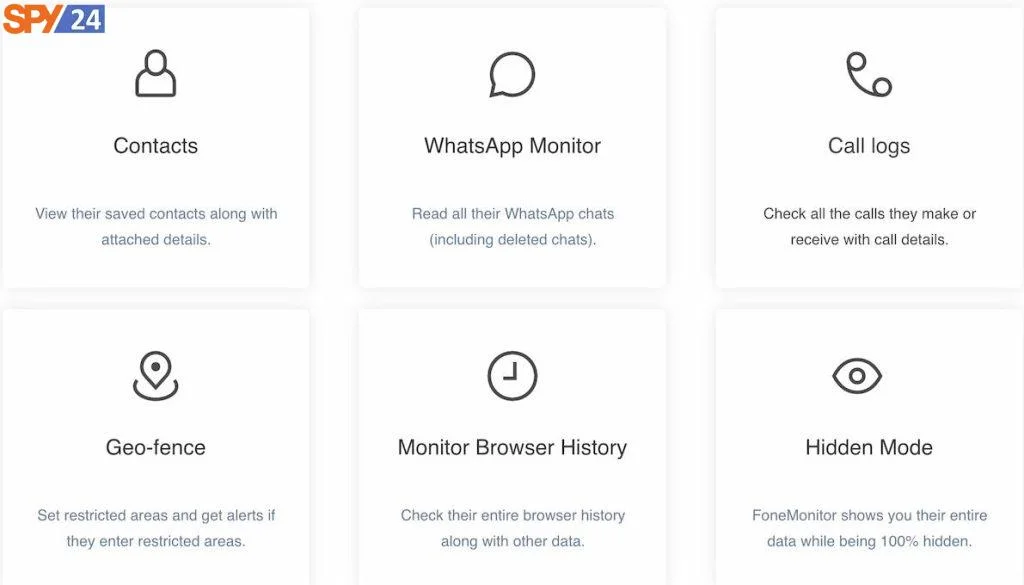 Invisible Mode: This application operates invisibly, allowing parents to easily track their children's activities without their knowledge.
Message History: Fonemonitor logs and displays all SMS, MMS messages, and calls sent and received from the Android device in its online portal.
Social Media Tracking: The application records and makes available messages sent from popular social media applications to the parents.
GPS Tracking: The current location of the device can be tracked using GPS.
Browser History: Fonemonitor tracks web activities and provides them to the parents for easy access.
Display of Multimedia Files: Photos and videos saved on the target device are accessible to the user.
Call Log Tracking: Fonemonitor logs call history and makes it accessible to the user.
Contacts: Besides calls, you have access to all contacts saved on the phone.
Remote Photography and Screenshots: Fonemonitor allows taking screenshots or photos remotely on its dashboard.
SIM Card Change Detection: This application continues to function and track the phone even after the target SIM card is changed.
Fonemonitor has a unique feature not found in most other spy apps: tracking calendar events set by children. This application informs parents in case there are any unfamiliar events approaching on the calendar. Also, complete access to the contact list of the target device is provided and can be viewed in the user panel.
FoneMonitor Compatibility
All Android devices with version 4.3 and above support FoneMonitor and run the app without any issues. In addition, there is no need to root the device, and this will not impact FoneMonitor's core functionalities.
As for the iOS version, there are no limitations. According to the information provided by FoneMonitor, any version of iOS can run the app seamlessly. Jailbreaking or rooting is not necessary, but for monitoring some functionalities of social media apps like WhatsApp, FoneMonitor may undertake these procedures.
What are the Pros and Cons of FoneMonitor?
Pros:
1. The app operates regardless of whether the device is jailbroken.
2. Real-time location tracking and display of travel routes based on travel history.
3. Uninterrupted 24/7 support, which provides excellent assistance when needed.
4. Full access to photos and videos on the target device.
Cons:
1. Need for rooting for some tracking features.
2. Absence of a free trial.
3. High subscription costs.
4. Significant lack in the features of the basic Android app.
5. Shortage of standout features compared to competitors in the market.
What is the customer support like for FoneMonitor?
Unpleasant! You will see no help from their side. If you wish to request a refund, they delay the process and give you the runaround.
How much does FoneMonitor cost?
Fonemonitor application offers the following prices for users according to its ability and application.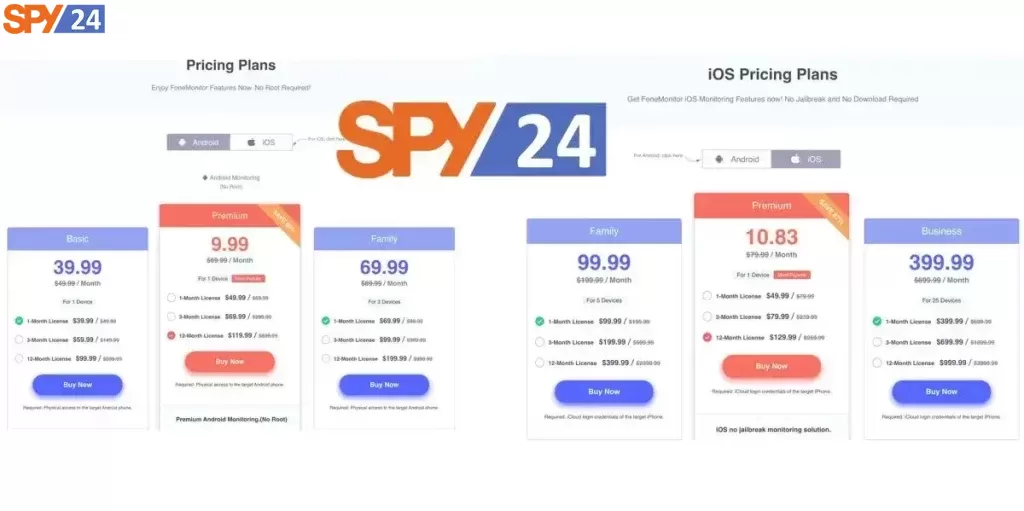 | Android Plans: | Basic | Premium | Family |
| --- | --- | --- | --- |
| 1 Month | $39.99 | $49.99 | $69.99 |
| 3 Months  | $59.99 | $69.99 | $99.99 |
| 12 Months    | $99.99 | $119.99 | $199.99 |
| FoneMonitor iOS Plans: | Basic | Premium | Family |
| --- | --- | --- | --- |
| 1 Month   | $99.99 | $49.99 | $399.99 |
| 3 Months  | $199.99 | $79.99 | $699.99 |
| 12 Months | $399.99 | $129.99 | $999.99 |
How to Install FoneMonitor
Download and create an account on FoneMonitor: If you want to both create an account on FoneMonitor and download the app, you can do so through its official website. Also, Fonemonitor only offers you a demo version, where you can see its features and user panel.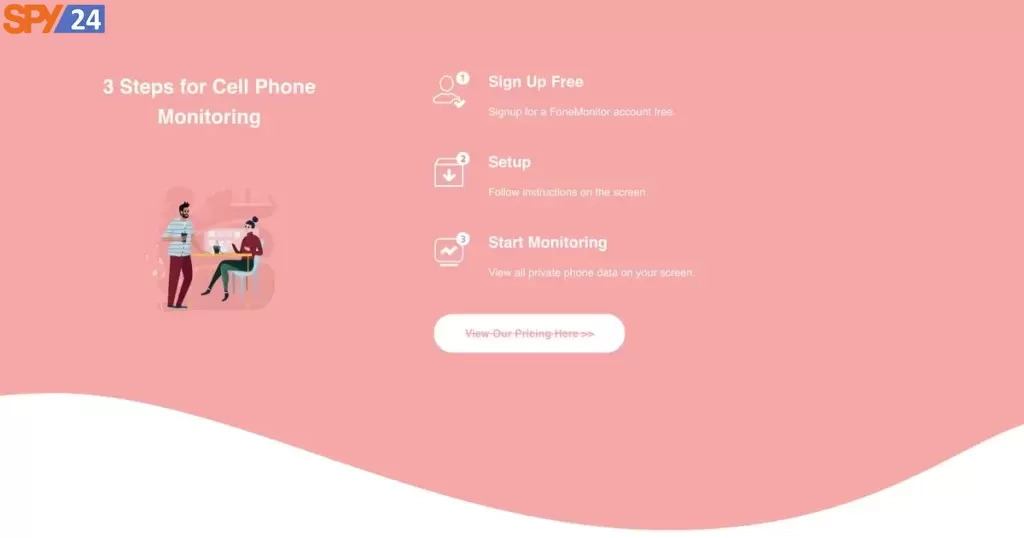 Step 1: Register an Account:
The first step in using FoneMonitor is to register an account on their website. During registration, you will need to select the operating system of the targeted phone and choose a suitable package.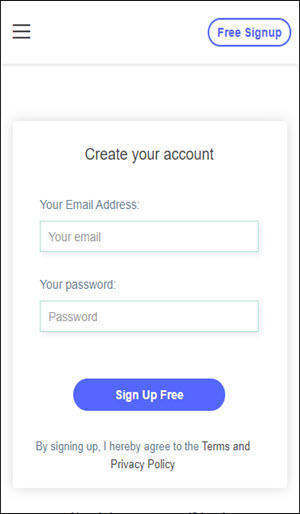 Step 2: Set up the Tool:
Once registered, you will receive an email confirmation containing installation instructions. For Android devices, follow the instructions provided to complete the installation process. For iOS devices, use your Apple credentials to verify the installation on the FoneMonitor website.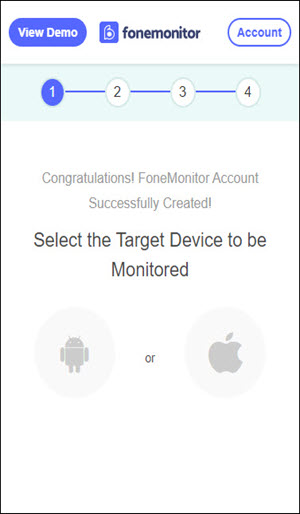 Step 3: Access Online Dashboard:
After completing the installation, log in to your FoneMonitor account to access the online dashboard. The dashboard provides access to all the data that has been fetched from the targeted phone. You can easily navigate through the dashboard using the menu on the left-hand side.
Fortunately, the installation process is simple and straightforward, without the need for rooting or jailbreaking. This makes it accessible to many who may not be tech-savvy but still want to use the service.
Is Fonemonitor worth it?
This question requires us to analyze your goals, needs, and budget. FoneMonitor tracks location, texts, photographs, and videos. Its drawbacks include the requirement to root several functions, no free trial, and expensive monthly rates.
If FoneMonitor's features align with your needs and you are prepared to pay its costs, then the app is worth buying. Otherwise, consider other options like SPY24.
Fonemonitor Free Trial
FoneMonitor typically does not offer a free trial version. If you wish to use the features of this app without any cost, you need to look for other alternatives. Some other tracking and control apps provide free trial versions that allow you to test them before purchasing a subscription. If you're looking for a free option, you might want to consider software such as SPY24, which is free and offers more features.
Fonemonitor for iPhone review
FoneMonitor competes directly with rivals that don't require jailbreaking. These programs are popular because it's not possible to jailbreak the latest versions of Apple's iOS. If you're unable to jailbreak and install full software, jailbreaking is not a suitable option. Using these programs is practical, but their list of advanced features is more limited. To use these software, you don't need physical access to the target phone because no installation is required. You only need the Apple ID and password of the target phone. You should configure it to use iCloud backup. Due to monitoring on iCloud backup, the reports are not in real-time. This method provides access to basic features such as call history, text messages, contacts, installed applications, calendar, photos and videos, bookmarks, and browsing history. Additionally, you can see more activities in messaging apps like WhatsApp and Viber. Like FoneMonitor without the need for jailbreaking, this version performs well and is likely the best option for monitoring if jailbreaking is not possible. Note that this is only applicable to Apple devices!
Fonemonitor for Android review
The Android version of this app has more advanced features, but for some functionalities to work, you need to root the Android device (a link is available!). Most spy apps also have similar requirements based on rooting the device. Only rooting Android is necessary for spying on recordings, screenshots, and messaging apps like WhatsApp.
SPY24 App VS FoneMonitor
You read about the FoneMonitor App, and now we will look at some of the most important features of SPY24 which is the best spying app for controlling your family member and also your employers.
Comparison of Phone monitor and SPY24
Comparison of applications: Both applications are designed to control and track and spy on children, friends, spouses, girlfriends, and boyfriends. Both applications have different features such as controlling and monitoring social networks.
Comparison of supported operating systems:
SPY24 supports various operating systems and platforms such as Windows, macOS, Android, and iOS. And you can manage this software from the web and mobile dashboards.
In FoneMonitor, you can only work on platforms such as Android and iOS.
Comparison of features:
FoneMonitor of Features:
Access to location
Access to the contact list
Reading sent and received texts
View incoming and outgoing calls
Viewing the history of browsers
SPY24 App Features
Monitoring calls and Text message
One of the best features of SPY24 is monitoring calls and messages, which provides you with enough information about Incoming and outcoming calls, Calls Durations, and Contact lists. Parents can know who are their children's friends and how much time they are spending with them
Nurses and caregivers would be able to know who their patients are talking to and block them if needed. Businesses can check their employee's calls during working hours.
Location Tracking
Monitoring the location of people would be a great feature of this app Parents can stay calm by knowing where their children are. Nurses are aware of the location of their patients, so they can reach them as soon as possible. Employees are informed of their employee's location during working hours
Social media tracking
Monitoring social media is the other useful feature of this app. Parents can monitor their children's activity on social media, as teenagers are glued to their phones so they can be sure who they are connecting with and protect them from any possible digital threat. Caregivers can check their patient's health according to social media activity. SPY24 offers accessibility to most social media such as TikTok, Instagram, Twitter, Facebook, WhatsApp, Telegram, and Skype.
Programs Controlling
Another essential feature of SPY24 is the ability to control programs Parents can check the programs have been installed on their kid's mobile. Nurses can install some health apps for their patients remotely. Employers can install necessary programs on their employee's cellphones
Monitoring Multimedia
All videos, photos, and downloads can be monitored by SPY24 which will help Parents to check what movies their teenagers are watching and protect them from any probable danger or threat.
Monitoring web browsing and bookmarks
Web browsing will help Parents to gain information about their children's hobbies and interests and check if they are spending time on harmful websites so they could protect them. Employers to check their staff activity on the intent.
SPY24 App Pors cons
SPY24 has many features as mentioned above, let's take a look at the most important advantages and also disadvantages of this popular App :
Pros:
• The app offers its customer a 30-day free trial.
• The app has the strong database
• The app has easy installation
• The app gives you access to lots of social media
Cons:
• A full subscription is needed to monitor social media
SPY24 App Price
There are different packages that SPY24 offers.
| Android Packages: | Premium |
| --- | --- |
| 1 Month   | (31 Days) for free – $0 |
| 3 Months  | (93 Days) for $50 |
| 45 Days | (45 Days) for $5 |
| 6 months | (180 Days) for $76 |
| 12 months  | (360 Days) for $120 |
| Column 1 Value 6 | Column 2 Value 6 |
| IOS Packages: | Premium |
| --- | --- |
| 1 Month   | (31 Days) for free – $0 |
| 3 Months  | (93 Days) for $50 |
| 45 Days | (45 Days) for $5 |
| 6 months | (180 Days) for $76 |
| 12 months  | (360 Days) for $120 |
| Column 1 Value 6 | Column 2 Value 6 |
| Windows Packages | Premium |
| --- | --- |
| 24 hours |  $0 |
| 1 month  | $25 |
| 3 months  | $46 |
| 6 months | $60 |
| MAC Packages | Premium |
| --- | --- |
| 24 hours |  $0 |
| 1 month  | $25 |
| 3 months  | $46 |
| 6 months | $60 |
Comparison of security and popularity and recorded comments:
By comparing both of these applications, you can see that SPY24 is very popular among users, and its powerful support team answers questions.
In comparison, Fonemonitor does not have much feedback and only a few limited websites have mentioned this company, which is mostly a reportage of advertisements.
Compare prices:
In terms of price, according to the use of the fonemonitor, it is very expensive. Instead, SPY24 has cheap prices and many packages, and more features.
Software demo and test:
In SPY24, you can experience many features for free from 48 hours to one month.
No free features are offered in FoneMonitor and you can only be directed to a graphical framework called a demo.
Conclusion :
By comparing SPY24 App and FoneMonitor applications, you can conclude which of these two can meet your needs. SPY24, taking into account the precise and user-friendly features, as well as the use of very professional features, meets all your needs for a phone tracker program for children, friends, and spouses. You can also read our other mobile tracker articles, such as the free best phone tracker apps without permission.
Frequently Asked Questions about FoneMonitor
What is FoneMonitor?
FoneMonitor is a free application for monitoring Android smartphones. You can use it to remotely monitor calls, messages, locations, and other things on the target phone. SPY24 is also another app that works in the same way and is compatible with iOS.
How do we install FoneMonitor?
To set up, it takes about five minutes. You need to have the target Android device at your disposal once to install the app. FoneMonitor provides smooth installation instructions, just like what you get in the SPY24 installation steps.
Is FoneMonitor compatible with iOS?
No, FoneMonitor only works on Android. If you want to spy on an iOS phone, you need an app like SPY24. To set up, you just need the iCloud details of the phone you intend to monitor. Therefore, you can install it remotely on iOS.
Is FoneMonitor good?
FoneMonitor has been well received throughout its use. Parents and employers have used it to monitor people of their interest, which is also true for people in relationships. Like SPY24, it is a reliable app that provides significant results while preserving private information.
Does FoneMonitor hide on the target phone?
Yes, FoneMonitor and SPY24 operate stealthily. Therefore, the target user never realizes that the app exists on the device. They also occupy a small space to prevent memory loss alerts.
Can FoneMonitor monitor multiple devices?
You can use FoneMonitor to monitor three devices if you purchase a professional app. SPY24 monitors up to 5 devices when you have a family subscription.
What is the cost of FoneMonitor?
FoneMonitor has different pricing plans for different operating systems, and Android apps are cheaper than iOS. Prices can drop to as low as $39.99 per month for an Android device. Meanwhile, SPY24 offers lower subscription prices compared to its competitors.
Is there a free version of FoneMonitor?
No, FoneMonitor does not offer any free version to its customers, so if you want to use any of the features, you have to pay as per your needs, while SPY24 always has a completely free version with limited features available.
Can FoneMonitor monitor Snapchat?
FoneMonitor understands the importance of tracking Snapchat, especially regarding teenager's phones. You can review the Snapchat activities of any target phone without being identified. Similarly, SPY24 can also keep you updated with a timely tag.
FoneMonitor may also require jailbreaking or rooting to monitor some of the app features of social media, including Snapchat.
Can FoneMonitor be blocked?
After installing the FoneMonitor app, there is no direct way to block it. However, the user may fake their location to prevent GPS tracking or delete all their messages as soon as they receive them to prevent tracking.
Also, please note that if the user of the target device decides to format their phone, the app will be deleted, and you will have to reinstall the app for further monitoring.
You May Also Like: