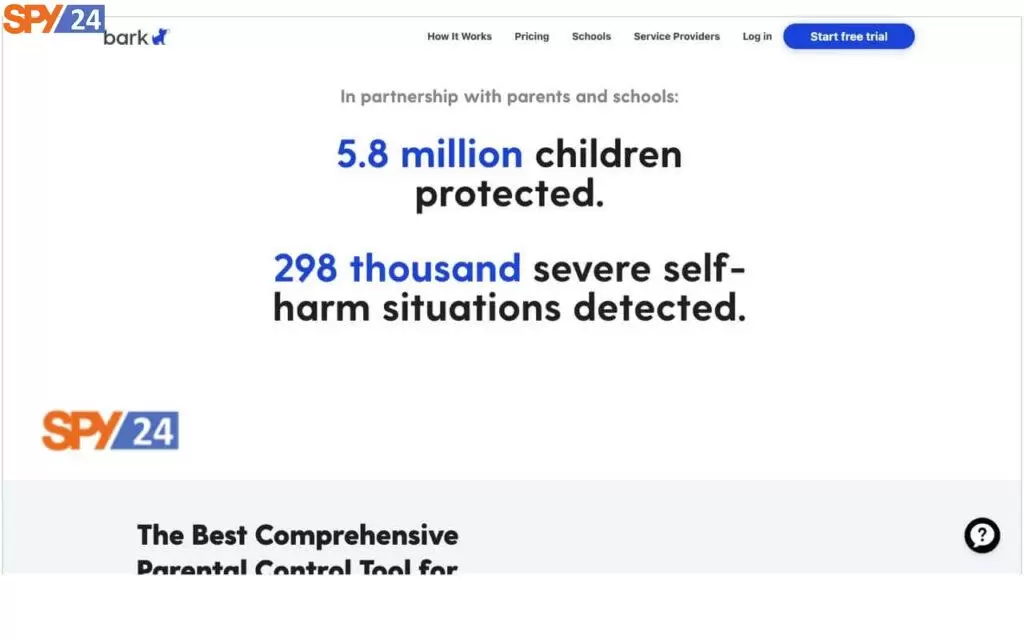 Many parents are worried about their children as they are spending too much time on the Internet, social media, and Snapchat. It is true that social media have brought us many benefits and at the same time, they have caused us many difficulties and anxiety as a lot of our perceptions come from social comparisons, and that leads us astray a lot. In other words, our minds judge relative to reference points that are imposed by social media, and that causes us anxiety. Besides, as technology has advanced, online predators' tactics have been developed too. There are always there trying to abuse innocent people.
The solution for parents who are sensitive to using the internet safely is to use the parental control app. while these apps respect their child's privacy, they give parents the ability to track text messages, Email, google Docs, comments, and feeds in social media apps, and web browsers like chrome and firefox. All this tracking would protect their kids from drugs, alcohol, sex, and violence. The apps let you monitor all digital activities of the targeted person and give you access to block websites and apps. So parents can reduce anxiety by filtering online platforms such as Instagram, as many teenagers feel depressed by seeing their friends hanging out without them.
In this post, we will review the best parental monitoring app, Bark and SPY24.
| | |
| --- | --- |
| Android | Yes |
| iOS(iPhone/iPad) | Yes |
| Website: | |
| Domain Age: | |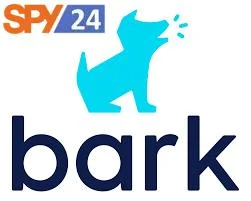 What is bark?
The bark is a popular parental monitoring app thanks to the focus on social media monitoring; You can get an alarm from about 17 categories; the app works with iOS, Android, and Amazon, Some of which are limited to iOS devices; if you have not bought a smartphone for your kids, they recommend android because it covers so many messaging platforms. Bark provides service to customers from the United States, South Africa, Guam, and Australia. The official website of this app is https://www.bark.us/learn/bark-home/.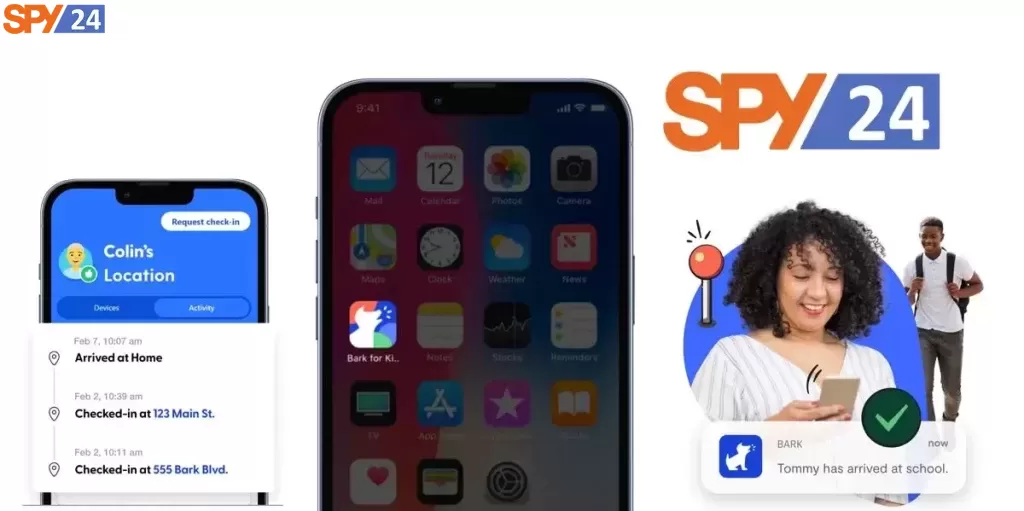 Bark emphasizes parent conversation and child privacy and suggests counseling to parents. However, if they want their children to use the device responsibly, they can use this monitoring app. by installing bark, you would be able to set a screen time limit, request location checking, and block specific apps or topics, but you will not see all browsing history, all content of their text messages. However, you can not listen to the calls and you do not have access to call history.
Bark is an excellent app in terms of screening messages and alerting parents. It gives insight into your kid's life and brings you peace of mind. You can download the app from Google Play or  App Store and check for a 7-day free trial. There is a Facebook group, Parenting in a Tech World, where parents are talking about this monitoring app, so you could ask parents who have used it before.
Why should parents use bark?
The digital world has many threats, including anxiety, depression, Bullying, Drug/Alcohol-related content, Self-harm or suicidal content, Sexual Content, and Violence. Parents need to be informed of these online threats and take appropriate steps to protect their kids at the right time.
One of the most important dangers the digital world has brought us is engagement. We are all glued to digital devices, which leads us to less physical movement and, in the long run, causes obesity. If parents do not stop this pattern in the early years of their kids, they will be in trouble sooner or later. Screen setting of Bark can help parents control the amount of time children are using smartphones which would not only improve their physical health but also it would prevent anxiety in kids as many kids are comparing their staff with others which would cause them to feel less superior.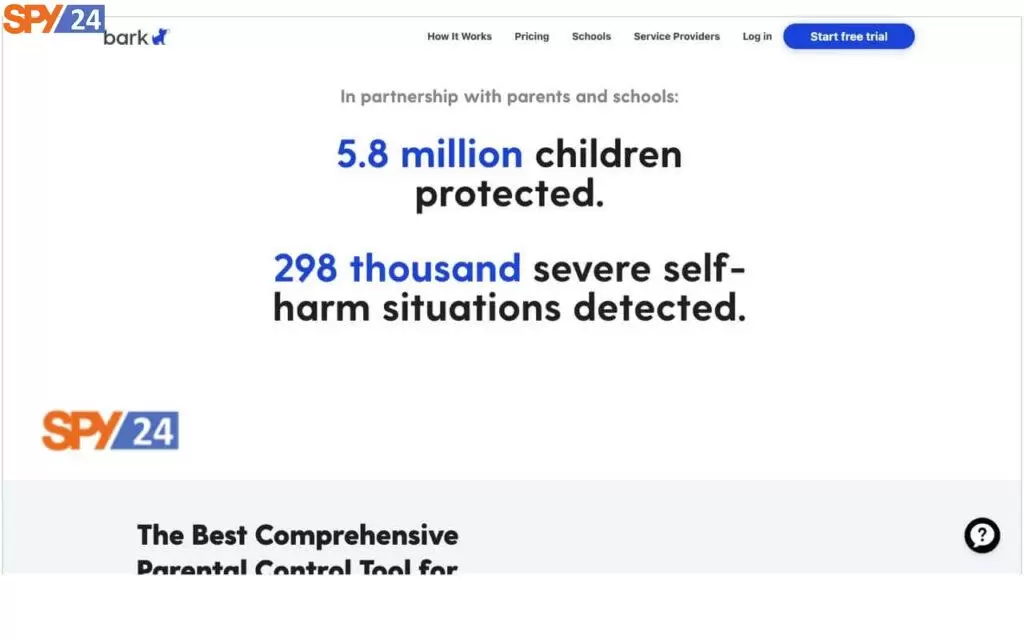 Installing Bark, parents can block or set screen limits for specific Blogs, Advertising, Games, Sexual content, Unknown sites, App stores, and system updates. Parents would be notified through text or emails in case of potential issues.
Bark Features:
Advanced machine learning of Bark lets parents screen social platforms, text messages, emails, and also images for threatening content. We will look at them below.
You can monitor all text, Emails, and more than thirty apps and social media, and you get alerts in case of an online threat.  
The app will let you monitor the contents of 6 main hosts, including Gmail,iCloud Email, Outlook, Yahoo, and Comcast.
Bark will let you set a daily schedule for your child to prevent them from being addicted so they can stay healthy.
Websites and app filtering:
By installing bark you would be able to monitor websites visited and search on Firefox, Chrome, Default browsers, Silk, and Edge. Furthermore, you can block any websites and also applications you want to protect the targeted person from being distracted or encountering inappropriate content. Plus, it would let you filter based on categories, including porn and gaming. Finally, you can restrict your kids from watching videos on youtube.
Bark will notify you when your kids get in or out of specific places.
Monitoring document-sharing app 
Bark would let you screen all files on iOS Notes, OneDrive, Dropbox, and  Google Drive.
You can monitor content on social media but not photos and videos.
Social media can be monitored on Android devices, including Skype, Snapchat, TikTok, Instagram, Steam, Discord, HOLLA, Houseparty, Lipsi, Messenger Kids, and VSCO.
Following is the list of Social media that can be monitored on Android and iOS devices:
How Bark Works
You do not need to be tech-savvy to install and work with the app. The installation process is quite easy on Android, and if you act according to the to-do list, you get you will not miss anything on the setup process.
But installing on iOS is not as easy as on Android; you have to connect the device to the computer to finish the installation.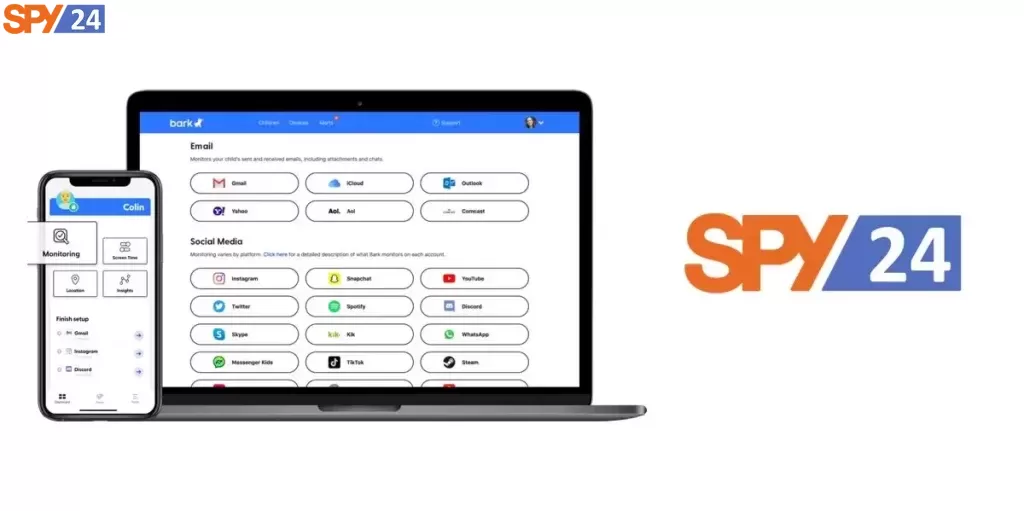 After downloading and installing the app on the child's phone, you can create some rules for screen monitoring based on date and hours. Furthermore, you can block unknown sites and apps, and harmful games, and the app would let you know if your kids have tried to reach it. 
Bark Pros and Cons:
Pros:
support English, Spanish, and Afrikaans.
Cons:
No minute-by-minute monitoring 
Not controlling contact lists
Call history and browsing history are not available.
Location tracking is not available every hour of the day.
Bark app cost
Bark offers you two packages, Bark Jr. and Bark Premium.
Subscribing Bark Jr., you can not monitor social media and texting, but screen time setting, website filtering, and location tracking are available with the $5.99-a-month option.
Bark Premium provides you with the service of message monitoring and parental alerts, with costs a maximum of $14.99 a month.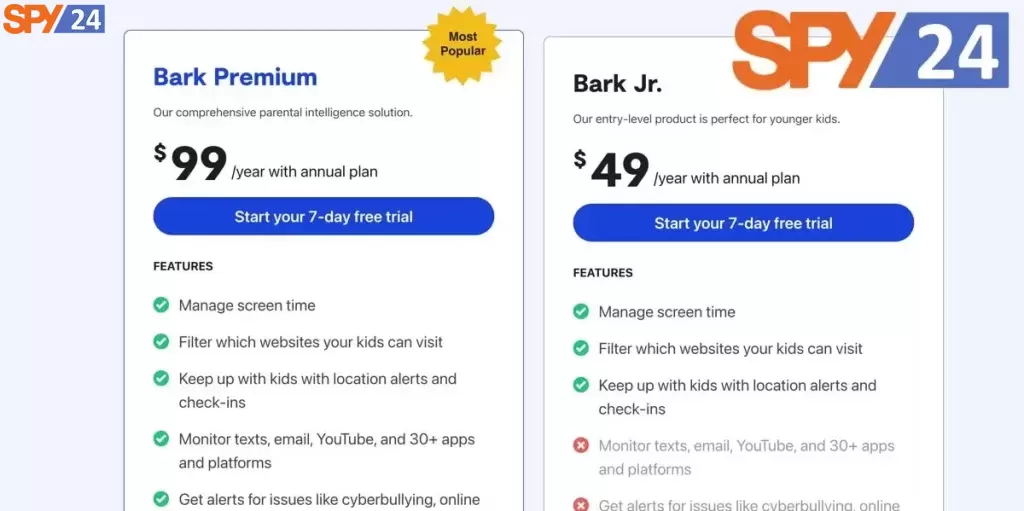 SPY24  Best Features
There is no need for parents to get worried about their kids because they can track them on the map wherever they go, any time they want, as long as they are connected to the Internet.
The geofencing feature allows parents to set alarms for their kids when they get in or out of a particular area.
Parents can check all sent and received Emails with the exact date and time.
Another essential feature of SPY24 is the ability to control programs and applications; this would help parents to block addictive games and install programs that would improve their physical and mental health.
SPY24 gives parents access to all videos, movies, and images on their kids' smartphones.
web browsing and bookmark Monitoring
This feature would let parents see all pages their children have visited, and the bookmarked one would help them figure out the interests of their kids.
Checking calls and messages will give parents information about incoming and outcoming calls, so they can figure out who is the closest friends of their kids, plus they could be informed of any new friendships.
Here are the social media apps SPY24 monitors on targeted devices:
SPY24 App Cost
Let's see how much  this amazing application would cost:
 For Windows Packages
Twenty-four hours cost  $0
For Android Packages 
One month (31 Days)  costs  free – $0 
Three months (93 Days) cost $50
Six months (180 Days) cost $76
Daily 45 (45 Days) cost $5
Twelve  months (360 Days) cost $120
For MAC Packages
Twenty-four hours cost $0
SPY24 App Pors cons
Pros:
• The app offers its customer a 30-day free trial.
• The app gives you access to as many messages as you want.
• website is available in different languages
Cons:
• SPY24 asks customers to fully subscribe for social media monitoring.
Conclusion
Although, among other apps, Bark has a fair price, it does have as many options as the others offer. For example, Bark doesn't let you set time limits, and you can not track the targeted person always, while SPY24 lets you track the person 24/7. Furthermore, Spy24 offers you thirty days free trial, while Bark would only let you use the app for seven days for free. We sincerely hope you will find this post in SPY24 to be helpful. You might also be interested in reading some of our other articles, such as the one about the free parental control app for iPhone and Android.
FAQs:
Will my child know Bark is on their phone?
You have to install the app on your child's smartphone. The Bark company puts a value on parental conversation and asks parents to discuss it with their children.
Do I need a computer to set up Bark?
It depends on the targeted person's phone, there is no need for a computer if it is an Android, but if it is iPhone or iPad, you need a computer.
What is COPPA?
Child Online Privacy and Protection Act (COPPA) is a United state law that is created to avoid targeting children under the age of 13. The Bark would not provide service to children under the age of 13 without the parents' permission.
You May Also Like