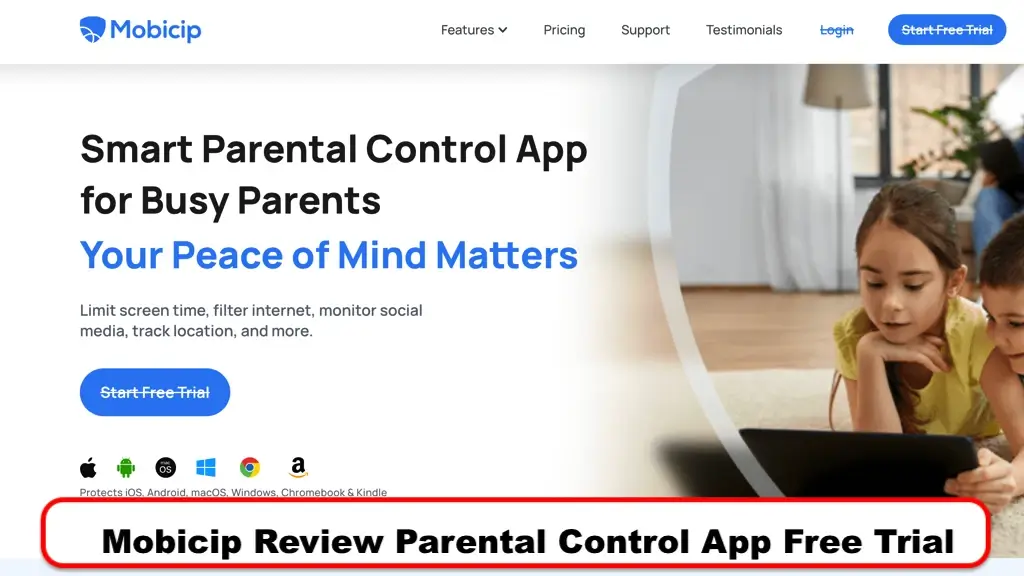 Have you ever heard about social media's effect on relationships, well-being, and mental health? Did you know using social platforms can cause anxiety and depression? Do you want to change your habits? Neuroscientists and psychologists have studied the impacts of social media on brain development. They found out that social media use is tied to sleep delay, which is associated with depression, memory loss muscle tension. Social media are designed to be addictive. By using social media, your brain release dopamine which makes you feel good. Users are engaged with these websites for potential future rewards. Research shows that 69% of adults and 81% of teens in the U.S. use social media, and they are all at risk of depression. We are always comparing our popularity with others. We ask ourselves, "Did I get as many likes as someone else?" or "Why didn't this person like my post?
If we don't use them, we will miss jokes and connections .social media has made us stay in touch with family and friends so the best way to use them is to limit them, especially for parents who are sensitive about their children's habits in using digital devices, the best possible solution would be using monitoring apps which can help them not only limiting the screen time but also blocking websites with inappropriate content. Please read the reviews of Mobicip before ordering it, as appgrove.com does not give it a high rate.
 We suggest SPY2 as a more functional alternative, and in this review, we will read about the best feature of these two monitoring apps, Mobicip and SPY24.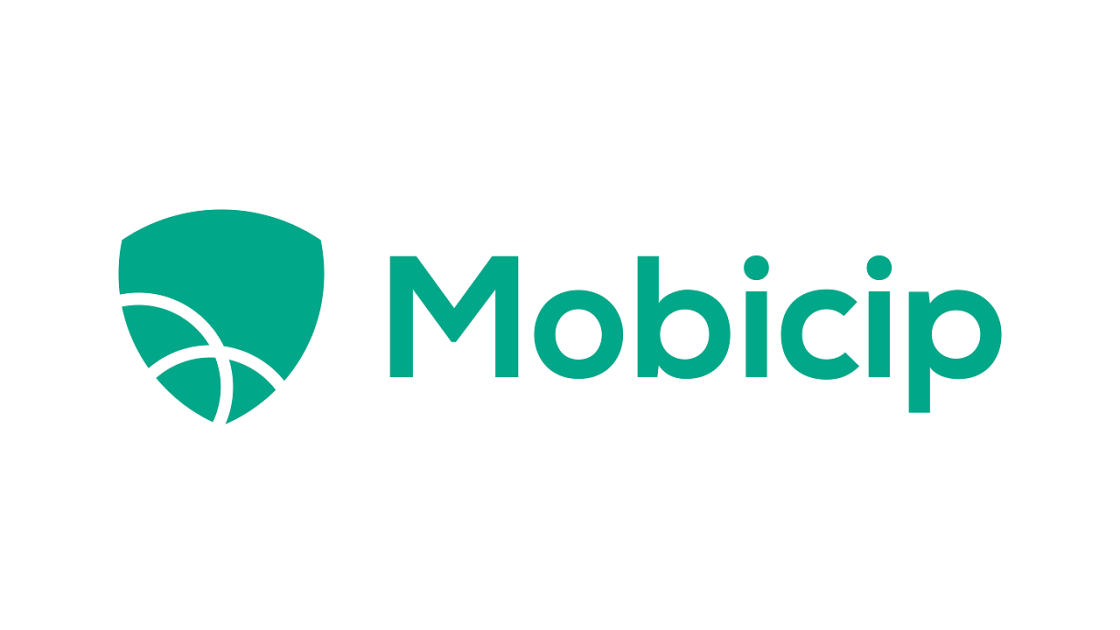 What is Mobicip?
Mobicip is one of the best parental monitoring apps in the market that is compatible with Android, iOS, Windows, macOS, Chromebook & Kindle. You could monitor all members of your family devices free for seven days. The official website is https://www. mobicip .com/, and the app offers customers a 30days refund policy.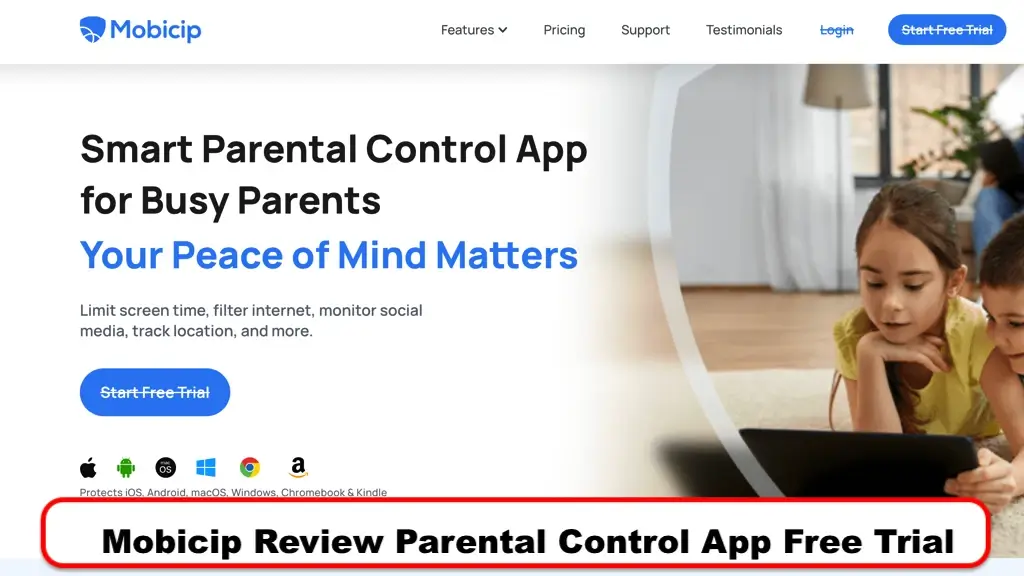 Mobicip lets you limit children from accessing social media and protect them by blocking inappropriate websites and youtube channels. Using this app, parents can control their immature kids remotely. This app has many functional features as below:
Mobicip of Features:
Mobicip has fantastic features, including: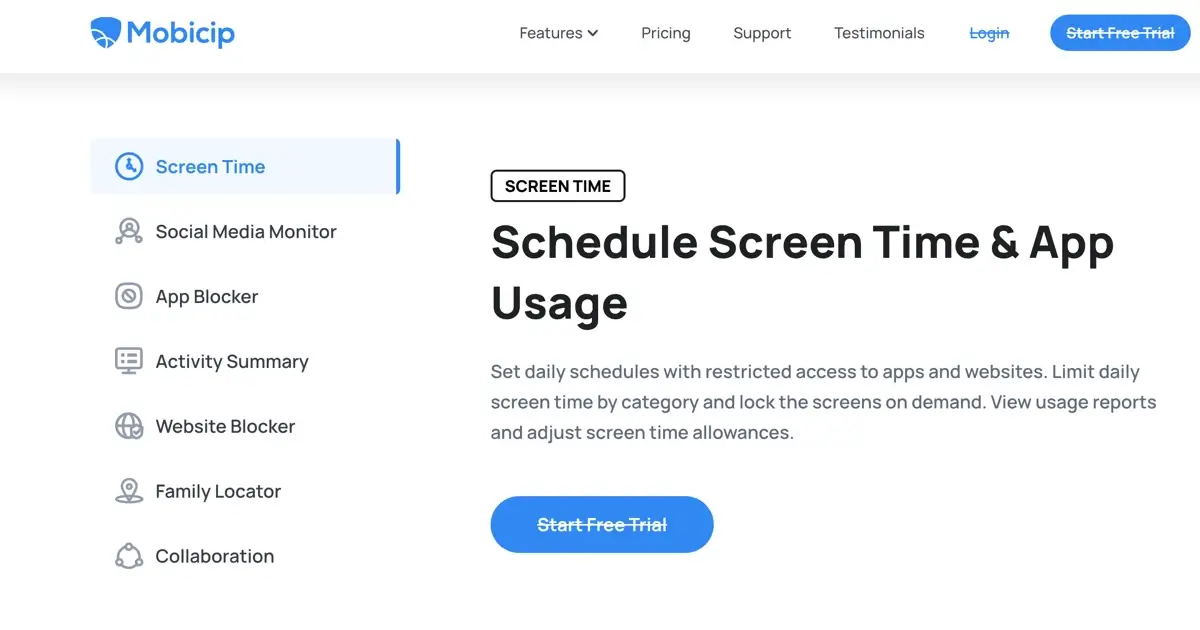 1-Screen Time Scheduler
Screen limiting would let you create your schedule in terms of time usage or app usage. This would let parents limit their gaming to specific hours a day so they can concentrate on their school assignments. After setting the schedule and determining the Start and end times for everyday usage, any time your child is using the Internet would be subtracted from the schedule, and if they want to exceed it, they would need your permission. For example, you could set the app to block everything from 9 pm to 6 pm. At the center of the screen, you could see the screen time used, and the app shows you social media, games, entertainment, and another internet usage. Besides, there is an adjustment button on the left and a pause one on the right. Finally, there is a handy feature, 'Vacation Mode,' which gives you access to set more free time limits in case of vacation.
2-Website Blocker
Blocking websites would let parents feel safe about their kids browsing on the Internet. Mobicip uses AI to scan content and context. There is more than 15 predefined content on Mobicip. You can filter on Chrome, Firefox, Edge, and even incognito. If the targeted person wants to access the website you filtered, the app sends you a request, and only by approving that they can access the site.
Filtering online content includes Web categories, Allowed websites, blocked websites, networks, keywords, and phrases. 
Web categories include:
Ads and marketing

Alcohol and addiction

Dating

Entertainment

Gambling

Games

Government and society
The app will filter every web that contains a specific keyword or phrase, so some sites can be filtered mistakenly, Furthermore, you could also filter the network your children are connected to so you would restrict them from connecting to the suspicious network. Finally, you could get an automatic email with a detailed report of net surfing.
3-Social Media Monitor
The greatest option a tracking app can bring for parents is social media monitoring. Whether we like it or not, social media has an important role in children's life. They learn about the world through exchanging media, so monitoring them till they get mature enough to navigate their online lives is essential. By using the premium version of  Mobicip, you can limit, block, and also monitor your children's Facebook, Instagram, and Snapchat accounts. However, you can track Snapchat only on Android. The app has not been updated to track other popular platforms such as TikTok, so in case of the need for monitoring another platform, you better think of an alternative such as SPY24, which enables you to monitor more than 20, even less popular ones such as Zalo with the customers only in Asia.
4-Family Locator
Tracking the location of children is another essential feature of this app. plus. Parents can set geo-boundaries covering zones more than  1,000 meters to make sure they are not entering dangerous places. You can delete the device accurately on Google map and all location is saved on location history for about a month.
5-App Blocker
You have two options in this part, block, and limit, in 3 categories, including Social Media, Entertainment, and Games. You can determine a specific time your children are using them. Furthermore, Blocking harmful and destructive apps is a feature the Mbicip is good at and is beneficial for parents who have children with the harmful habit of gaming. However, You can not see the list of applications has been installed on the phone.
6-Expert Advice
Mobicip has gathered useful information about cyberbullying and online threats.
7-Activity Summary
This option would give you a summary of how your children spend their time on the net. For example, how much time they have used a specific application. By scrolling down the box, you could see all their activity in a short time which is a great option for busy bee parents.    
8-Collaboration
Setting a goal and working in a team to reach that is the aim of this app to help parent's and children's well-being.
9-Uninstall protection 
You can set this option on both iOS and Android, so children would not able to uninstall the app. If they do not have access to the admin account, they can not uninstall it on Mac or Windows.
10-YouTube filtering
Mobicip scans videos' descriptions, and title and also comment to recognize the one that should be filtered. This feature seems to work, such as restricted Mode on YouTube.
How to use Mobicip
First, you need to create an account, download the app from the google play store and install it on your child's device.
Open the app and select child with your Email and password. Add the child who uses the phone and wait for the registration to complete now that the device is linked to your account. You should follow 4 steps, including enabling location, Internet filtering, and enabling app manager.
Step 1: Click on continue, permission, and tap location select to allow all the time, and the location permission is enabled.
Step 2: Click on Instal, another security setting, install from the device storage, and tap on a certificate tap, install anyway, Enter your device passcode, select the folder, select  Mobicip, and done.
Step 3: Click on Enable and installed services, Tap Mobicip, Turn on, and click allow.
Step 4: To enable uninstall protection, tap enables, and then activate.

What does Mobicip cost?
You can see Lite, Standard, and also Premium prices below table:
| | | |
| --- | --- | --- |
| LITE | STANDARD | PREMIUM |
| $2.99 /month | $4.99 /month | $7.99 /month |
| 5 Devices | 10  Devices | 20 Devices |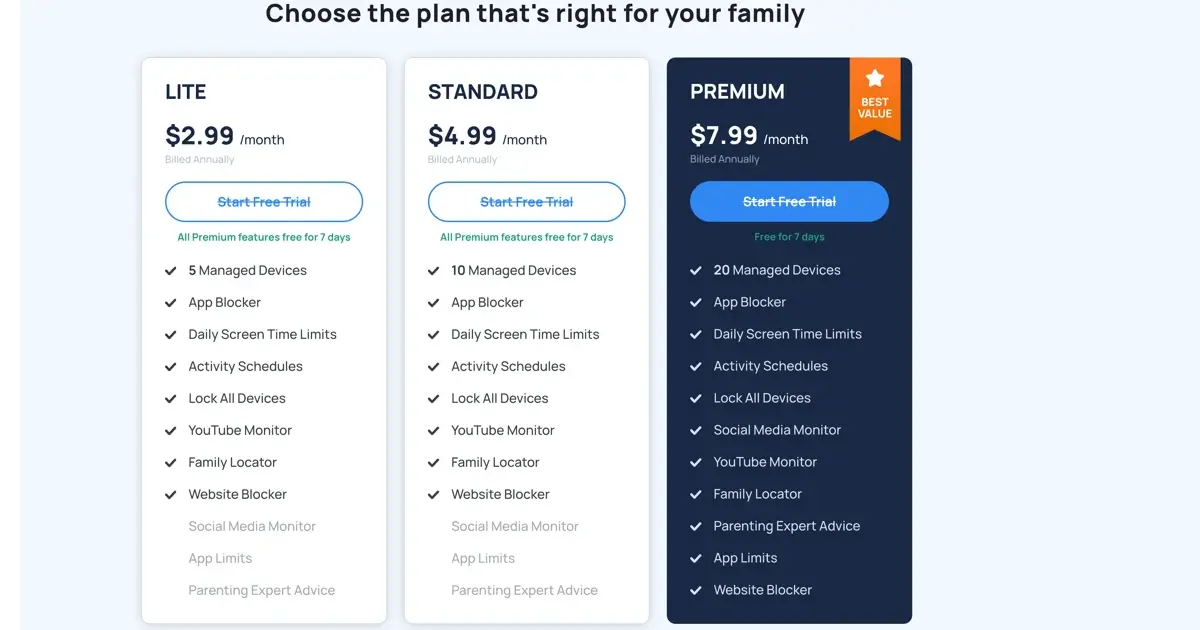 The free plan would only let you filter websites. You can check out the premium functions for only seven days.
Please consider that Social media monitoring is only available for a premium.
Compatibility of Mobicip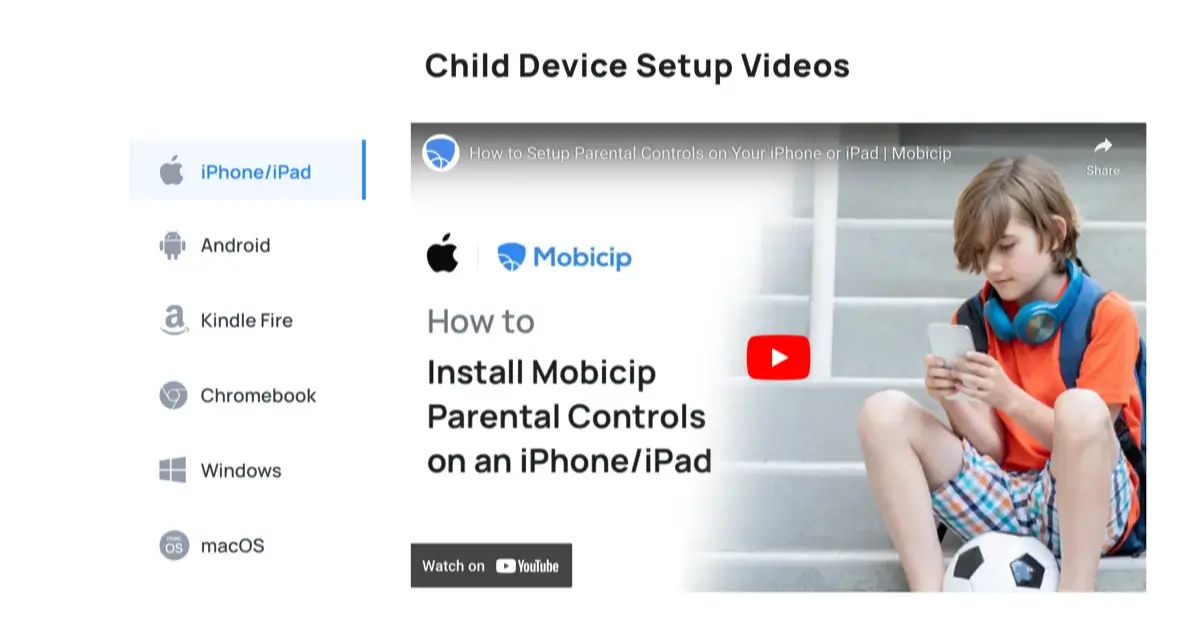 Mobicip Parental Control is designed to be compatible with a wide range of devices and platforms. It can be used on:
iOS devices, including iPhones, iPads, and iPod Touch
Android devices, including smartphones and tablets
Windows and Mac computers
Chromebooks
Amazon Fire tablets
Samsung Smart TVs
To use Mobicip on these devices, you need to install the Mobicip app or browser extension. The Mobicip app is available for download from the App Store, Google Play Store, and Chrome Web Store. Once you install the app or browser extension, you can set up parental controls, including filtering websites, setting screen time limits, and monitoring your child's online activity.
Note that some features may not be available on all platforms or devices. For example, the Mobicip app for iOS devices can't filter websites on the Safari browser, but it can filter websites on the Mobicip browser or other third-party browsers. Also, some features may require additional setup, such as setting up VPN for filtering on iOS devices.
Overall, Mobicip is a versatile parental control tool that can work on many devices and platforms, but it's important to check its compatibility with your specific device and platform before using it.
Mobicip Pros and Cons
Pros:
Youtube monitoring

7days free trial

Moniroting 5 to 20devices

30days refund policy
Cons:
No calls and SMS monitor

Only 3 Social media platforms are monitoring (Instagram, Snapchat, and Facebook)

The website is only in English
Mobicip vs. SPY24
First and foremost, SPY24 offers a 30days free trial while Mobicip only offers 7 days. Furthermore, spy24 enables you to track many social media as Mobicip only gives you access to the most popular ones among teenagers, including Facebook, Snapchat, and Instagram. Plus, SPY24 will offer you several functional features, such as call recording and message monitoring which gives parents to check their children's calls and see with who they are interacting. So these more items on SPT24 explain the reason for the higher price compared to Mobicip.
SPY24 App Features
SPY24 App has the most functional features as below :
Location Tracking
Tracking the location of children was a dream of many parents in the past that has come true thanks to the designers of tracking apps. You could see the location of the targeted person on the timeline.
Geo-fencing 
The geofencing feature of SPY24 allows parents to restrict their children from entering specific locations and alarm them if they pass the limitation. 
Mail Tracking
SPY24 gives you access to the Email of the targeted person's phone so parents can check the content of the email and also see what time they receive and send them.
Monitoring calls and Text message
One of the best features of SPY24  is tracking calls and messages. Parents would see all incoming and outcoming calls with all details about the duration of each call. So parents could check on their children's conversations to protect them against online predators.
Programs Controlling
Another fantastic feature of SPY24 is the ability to control a program on the children's device so parents can put a limit on their time usage or block the addictive ones which would cause any probable disorder. 
Monitoring Multimedia
 This monitoring app will enable parents to see all pictures and movies on the targeted device.
Monitoring web browsing and bookmarks
The SPY24 will let parents track the website their children have visited and also let them see which websites they have bookmarked, which would give them information about what their teenagers are obsessed with and inform them about possible online threats.
Social monitoring
SPY24 will give parents access to monitor more than twenty social media from the most popular ones around the world, like WhatsApp to QQ, which is popular only among Chinese.
SPY24 Pros and Cons
Pros:
Monitoring more than  20 social platforms.

30days free trial

The website is available in Multiple languages.
Cons:
Social media monitoring is only available by full subscription

It can be costly
SPY24 cost
You can see the Android, Windows, and also  MAC prices below:
Android Packages 
Windows Packages
MAC Packages

1 month – $0 

1 month – $25 for 

 

1 month – $25

 

3 months  – $50

 3 months – $46

 

3 months – $46

 

6 months – $76

 6 months – $60

6 months – $60

12 months – $120

 24 hours – $0

24 hours – $0
Conclusion:
Although SPY24 might seem pricy in comparison with Mobicip, The app offers far more advanced features and more platform monitoring options to its users. We suggest you give SPY24 a shot as it is completely free for a month which means you have enough time to check the various features.
FAQs
1- Is Mobicip free?
Mobicip offers users only seven days of a free trial on all three plan the app offers.
2- Does Mobicip monitor YouTube?
The company claims that the app can filter videos on Youtube on iOS and Android 6 or lower versions.
3- Is Mobicip a VPN?
In the updated version, VPN technology has been used. By using Mobicip, you can filter and block videos that contain inappropriate content.
4- Is Mobicip legit?
Parental apps are designed to keep children safe from the dangers of social media. It is recommended to check your local laws or consult with a lawyer.
You May Also Like