Remotely Filter & Block Adult Websites
Are you worried about age-inappropriate websites that your teen visits? SPY24 has a special offer for you. Our web filtering & blocking feature can help you remotely filter websites with adult content and block them on your teen's cell phone and computer. It enables you to put restrictions on specific URLs or keywords to filter anything related to them on the target device. It's completely hidden, user-friendly, and doesn't need rooting or jailbreaking. SPY24's web filtering & blocking feature is one of the best parental control tools you can find. So don't waste your time and try our free trial for 30 days to experience its capabilities.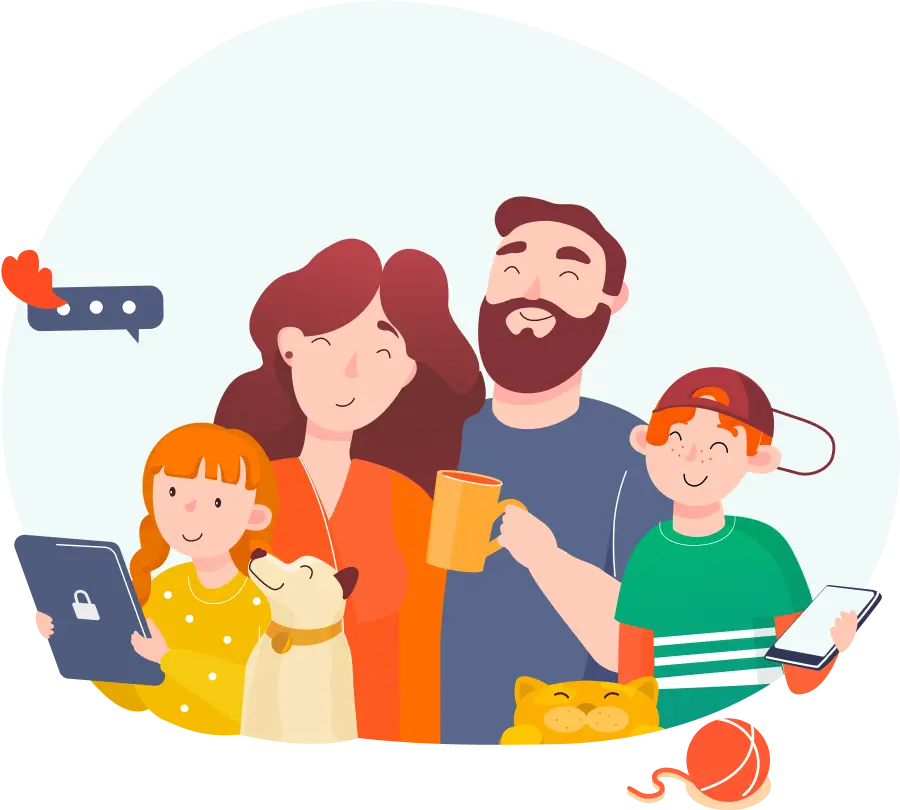 How Does Web Filtering Work on SPY24?
You might wonder how you can remotely filter inappropriate web pages on your kid's phone. Don't worry. This video shows you how to do that.
What Web Filtering Features Does SPY24 Offer?
Here are what you can do with our web filtering & blocking app: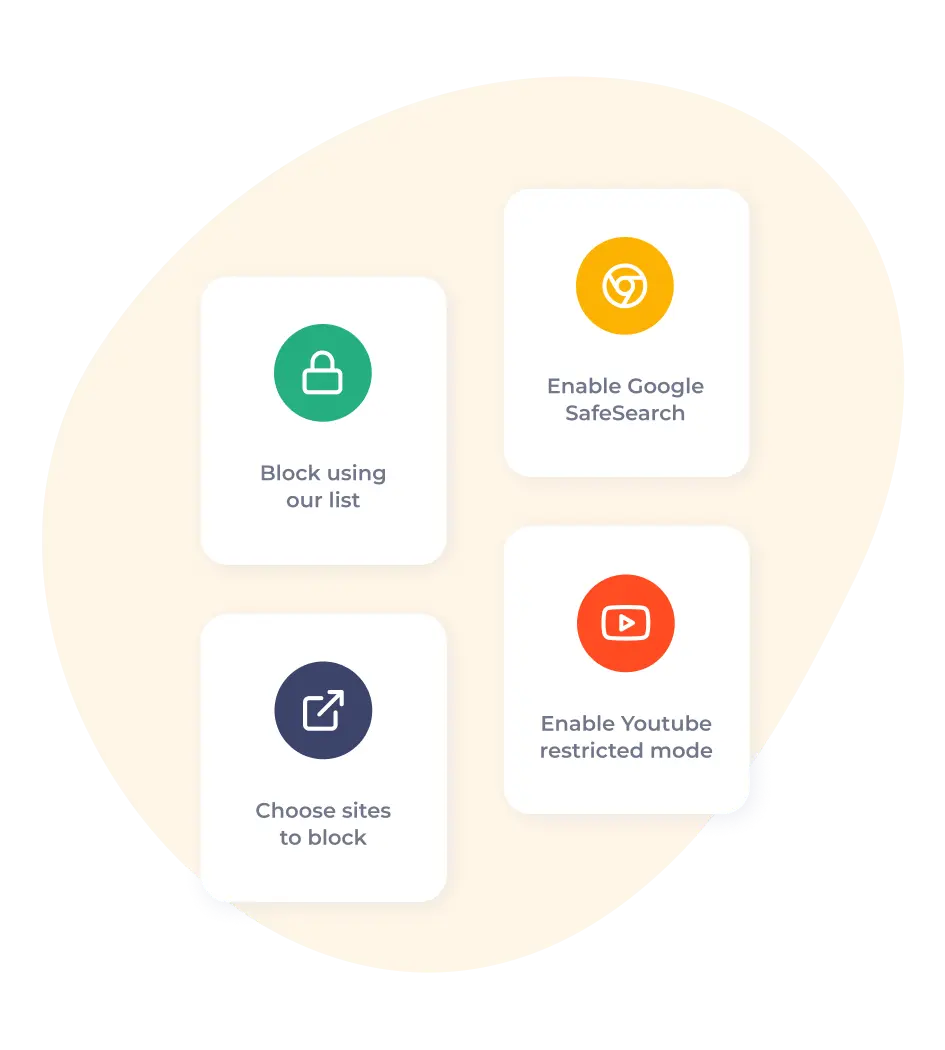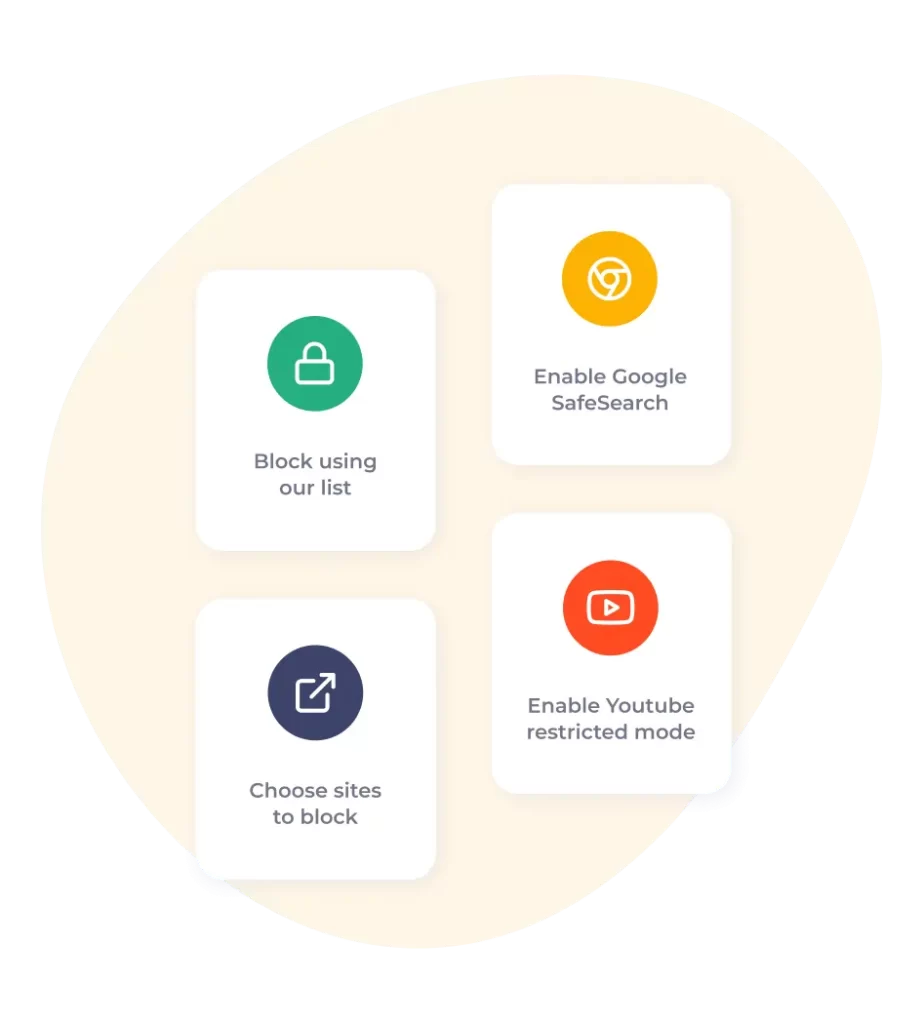 Why Do I Need a Web Filtering & Blocking App?
Let's review the reasons you need to think of a web filtering & blocking app:
Protecting Teens from Porn Content
Unfortunately, the internet is full of inappropriate websites. It's estimated that there are around 2 billion porn websites and this makes the internet unsafe for kids and teenagers. So as a parent, you should pay attention to your kid's internet activities, especially the websites they visit the most.
Sometimes you need to talk to them and ask them to avoid inappropriate content. But many teens don't comply with their parents' rules and continue searching for forbidden words. That's why you need a hidden app to monitor their activity and block age-inappropriate web pages and keywords.
SPY24 offers one of the best parental control apps with numerous monitoring features, including web monitoring and filtering. Using SPY24, you can easily monitor all your teen's internet activities and also filter unwanted content by keyword and URL.
Preventing Employees from Visiting Irrelevant Websites
Managing a team might be challenging, especially when it comes to jobs that are involved in the Internet. If you think that your employees spend a lot of time browsing irrelevant web pages like news or entertaining sites during working hours, you need to use a monitoring and blocking tool.
SPY24 is the ultimate solution to your concerns because it has more than 250 features for monitoring, controlling, and blocking activities remotely. If you want to know how our employee monitoring app works, try the free trial and see the difference in your workplace.
Why Should You Choose SPY24 for Filtering Websites?
SPY24 is the most comprehensive parental control application offering numerous useful tools, including web filtering & blocking. Here are some advantages of SPY24 over other apps available on the market:
Number of Filtered Sites
You can filter and block as many sites and keywords as you want.
Compatible with all Cell Phones, Tablets, and Computers
You can install SPY24 on iOS, macOS, Android, and Windows, making it one of the best spy apps in terms of compatibility. 
Plans for Multiple Devices
If your kid has several devices like a cell phone and a computer, don't worry. SPY24 offers packages for multiple devices so that you can monitor your kid's activities.
No Rooting & Jailbreaking Needed
You can use many of our features, especially web filtering, without having to jailbreak iOS devices or root Android cell phones.
24/7 Customer Support
Don't worry if you're not tech-savvy. We have a responsive team of customer support and you can count on our response 24/7.
30 Days Free Trial
Apart from affordable packages, you'll get a 1-month free trial from SPY24. So you can try filtering your kid's internet and see the capabilities of the app for free.
Online Tracking Dashboard
SPY24 has a user-friendly control panel that is accessible via any browser. So you don't need any extra application on your phone to keep track of the collected data from the target device.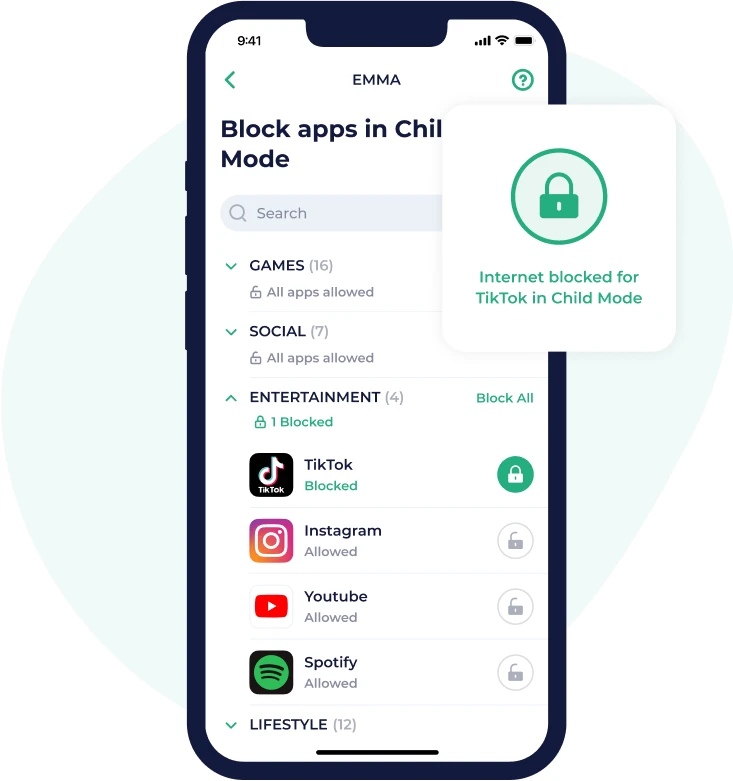 WEBSITE BLOCKAGE
Block sites. If you find that controlling web history is not enough for your surveillance, then you can try out our feature that blocks potential dangerous sites for your children e.g. porn sites, and those sites, that prevent your workers from being productive in your business by keeping them online instead of doing their work, e.g. gaming and gambling sites. With a single click, you can secretly block such sites. Just make use of our application.
HOW CAN THE WEBSITE BLOCKAGE OPTION BE USEFUL?
The application designed by us has a famed reputation as an aid in defeating the secured walls of a targeted mobile device and blocking the sites, you find to be risky for either your family or business. With this application, you can:
Get a chance to block a website remotely
Make a recording on all trials of browsing through the sites that you have already blocked
Have a look at the information gathered by the software on your computer with or without internet connectivity, which comes in the form of a worksheet download
Frequently Asked Questions:
Convinced? Get Started Filtering Adult Websites  
Now that you know about the capabilities of our web filtering website, you can start monitoring your kid's internet activities and block inappropriate web pages. You just need to follow the steps below:
#1 Create an account for free
#2 Choose the target device and a subscription plan
#3 Download and install the SPY24 app on the target device
#4 Start monitoring your kid's internet and filter inappropriate keywords and websites.
You Can Totally Rely On SPY24 – We've Got Your Back
SPY24 won't leave you alone with your subscription, because, for us, your satisfaction is on top of everything else, and with that, we promise to deliver only the best mobile spying app experience that you will never have like it again!