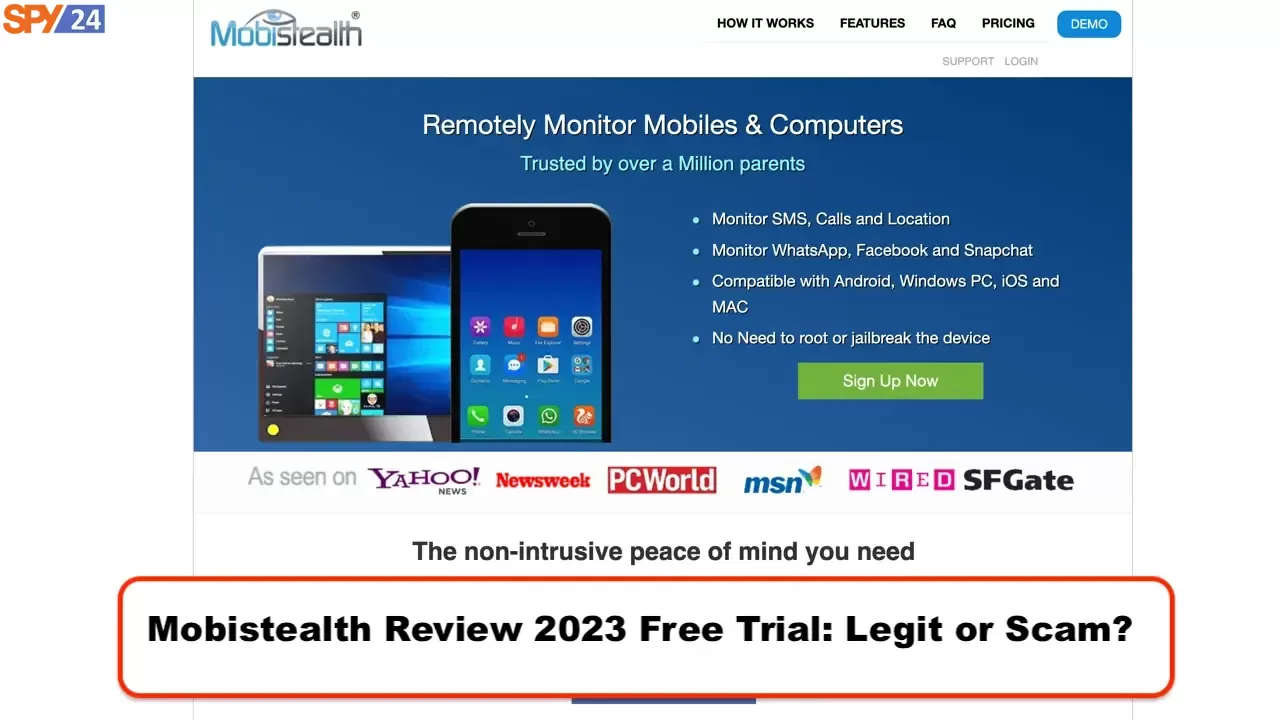 What is MobiStealth? In today's digital age, children are spending more time on their smartphones and computers than ever before, and it's challenging for parents to keep tabs on their online activities. Fortunately, there are apps like MobiStealth that enable parents to monitor their children's activity and ensure their online safety.
MobiStealth is a monitoring app that provides parents with a comprehensive range of tracking features, including text messages and keystrokes. The app is compatible with Android, iOS, Windows, and Mac operating systems, making it accessible for most devices.
In this article, we've reviewed the MobiStealth app and explored its features to help you make an informed decision about whether it's the right parental control app for your child's safety. Stay tuned for our detailed analysis and MobiStealth Reviews 2023!
| | |
| --- | --- |
| Android and iOS(iPhone/iPad) : | Yes |
| macOS and PC | Yes |
| Website:  | mobistealth .com |
| Domain Age: | 2009-07-28 |
MobiStealth Review 2023: A Quick Overview
| Info | Answer |
| --- | --- |
| Money Back Guarantee | Yes, 15 days |
| Supported Devices | Android, iPhone/iPad, Windows, Mac |
| Worldwide Functionality | Yes |
| Demo | Available |
| Root/Jailbreak Required | No |
| Monitoring Features | SMS, Calls, Location, WhatsApp, Facebook, Snapchat |
| Free Trial | No |

Is MobiStealth Legit?
It discusses the legitimacy and security of MobiStealth, a spy app, as well as the legal considerations and tips for using such monitoring apps effectively and safely. Here's a breakdown of the key points: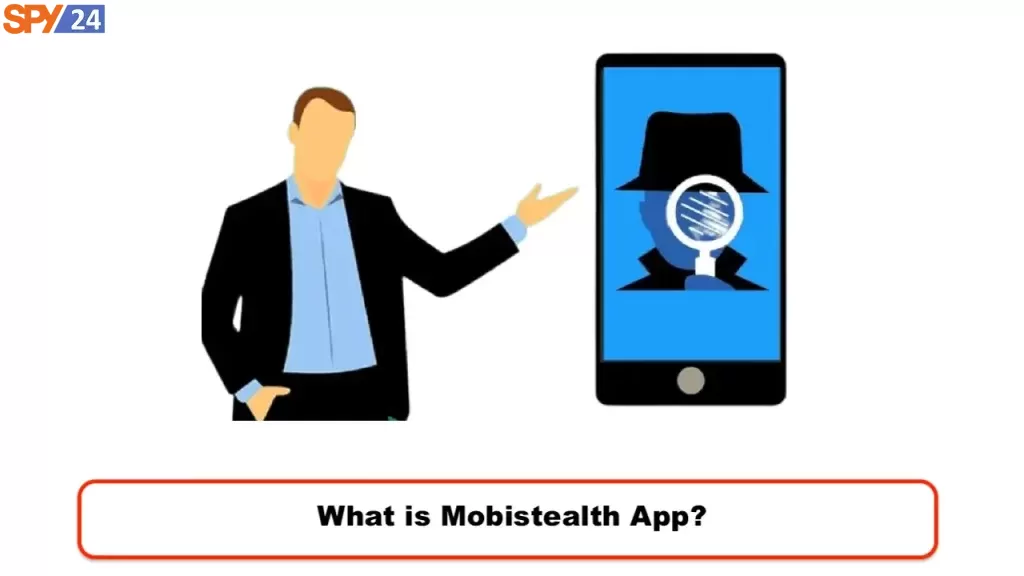 Legitimacy and Security of MobiStealth:
MobiStealth is described as a legitimate and secure spy app.
It offers various features for monitoring activity on devices connected to your network.
The app uses end-to-end encryption to ensure the safety and security of data.
The company behind MobiStealth claims to be GDPR compliant and prioritizes customer privacy and security.
The legality of Monitoring Apps:
In most countries, it is legal to use monitoring apps like MobiStealth as long as you have the consent of the person you intend to monitor.
However, it's important to be cautious as someone knowledgeable might detect the presence of MobiStealth on their phone, potentially leading to legal and social issues.
Additionally, there may be specific laws in your country that restrict or prohibit such monitoring activities, so it is advisable to consult local authorities before using any spy software.
Tips for Using MobiStealth Safely and Effectively:
Inform the person you plan to monitor about your intentions to avoid legal problems.
Establish reasonable boundaries regarding the type of information to be tracked and the duration of monitoring.
Use the MobiStealth app responsibly and solely for its intended purpose.
Refrain from taking any action against someone without their consent or approval based on the data obtained from MobiStealth.
Once you have finished monitoring, delete the MobiStealth app from the device you were monitoring.
Please note that using spy apps or monitoring someone without their knowledge or consent may infringe upon their privacy rights and can have legal and ethical implications. It is important to respect privacy and comply with applicable laws and regulations.
A Comprehensive Pros and Cons List of MobiStealth
Here are the main pros and cons of Mobistealth:
Pros:
Phone and surround recording features are impressive
Compatible with multiple platforms
No rooting or jailbreaking is required for installation
Exceptional location tracking and calls recording support
Cons:
No free trial version is available
Features of iOS and Android versions differ
Lack of advanced features such as geofencing and app blocking
Limited customer support
Can be expensive for monitoring multiple devices in one place
Mobistealth Monitoring Software Features: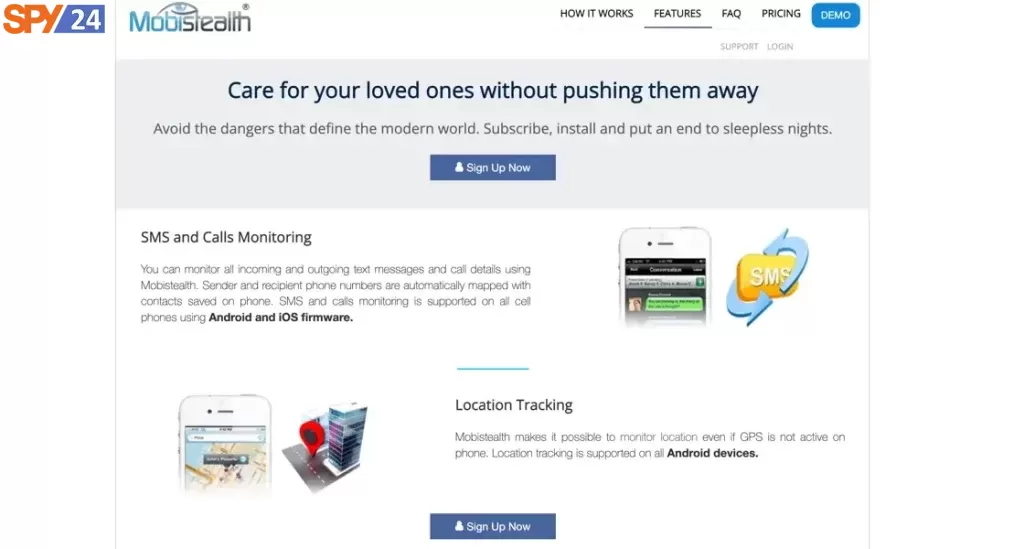 Mobistealth provides a variety of features for monitoring cell phone and computer activity. Here is a categorized list of the key features provided by Mobistealth:
SMS and Calls Monitoring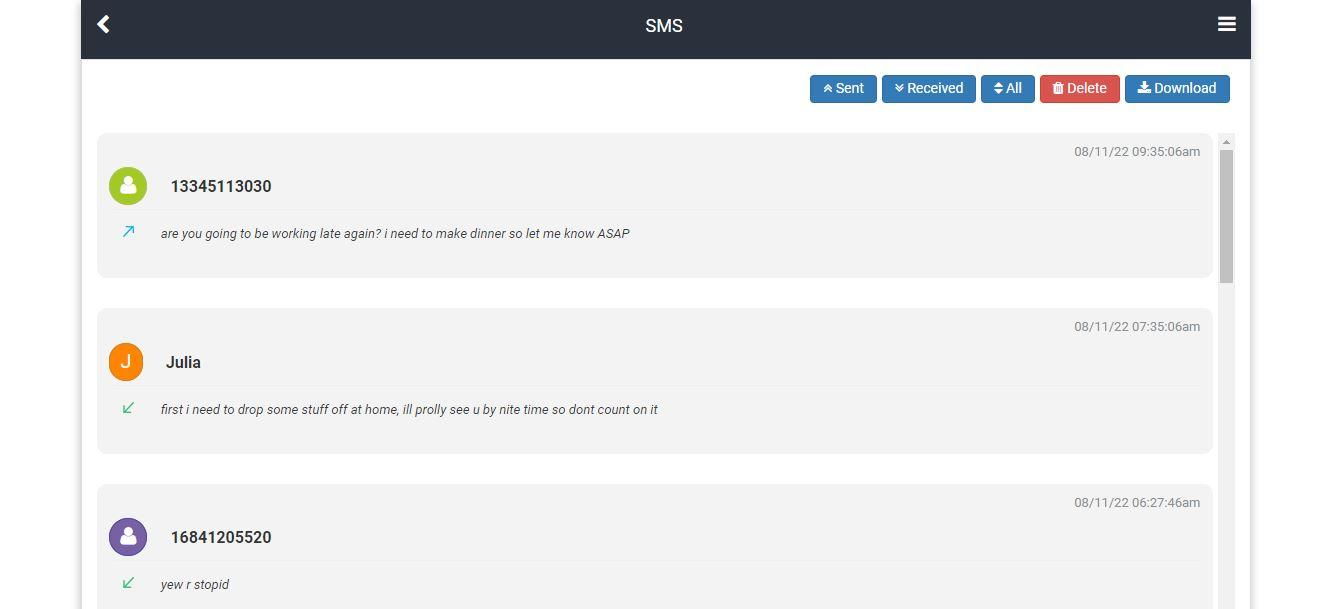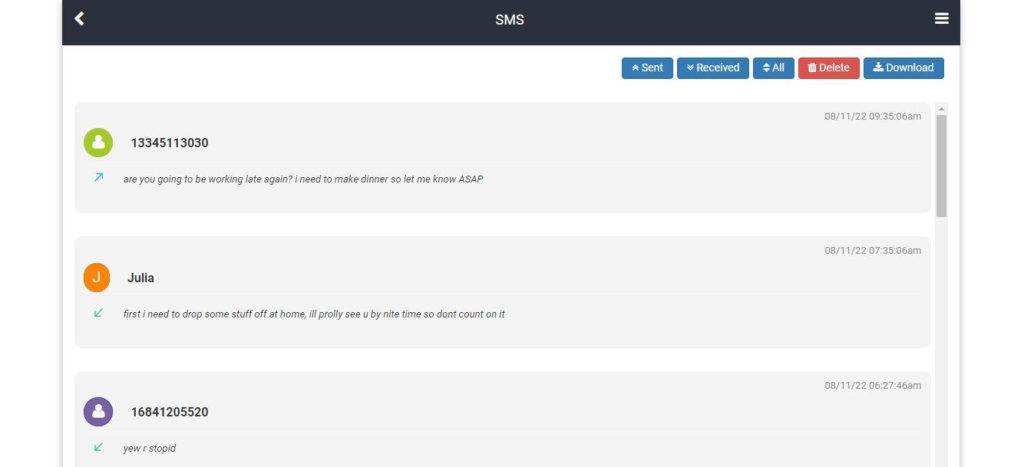 You can monitor incoming and outgoing text messages and calls on any cell phone using Android and iOS firmware. SMS and call monitoring include mapping phone numbers to contacts saved on the phone.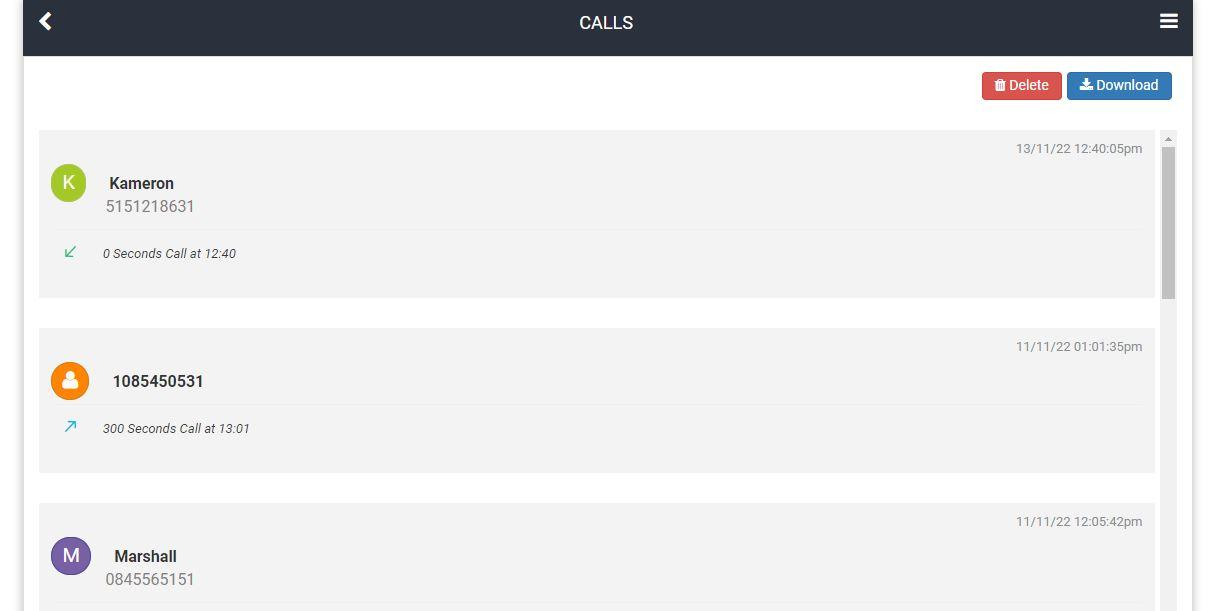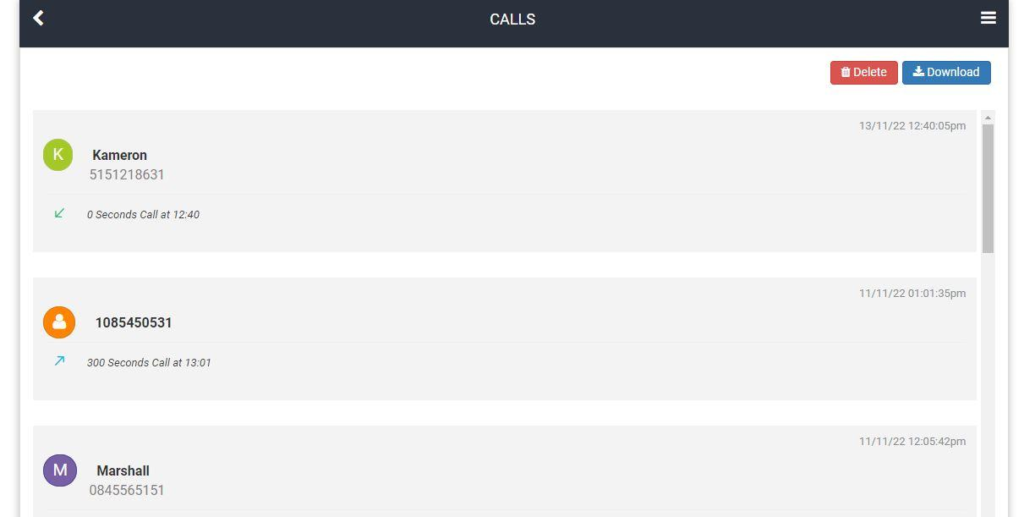 Location Tracking
Mobistealth makes it possible to monitor the location of the cell phone even if GPS is not active on the phone. Location tracking is supported on all Android devices.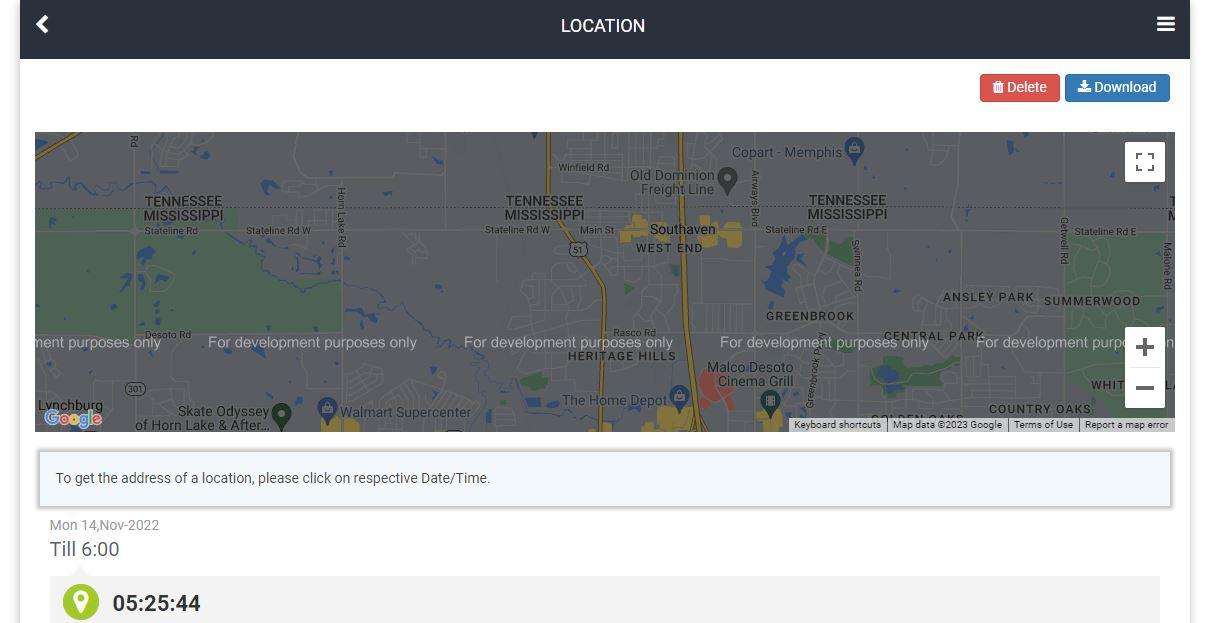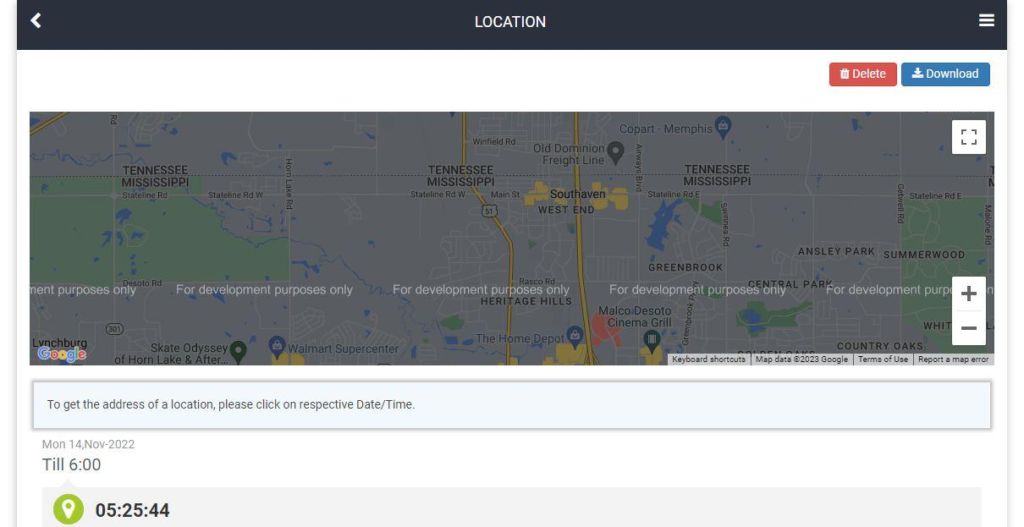 Chat Messengers Monitoring
You can remotely monitor popular chat messengers running on cell phones and computers. Mobistealth supports monitoring of incoming and outgoing text chat for Facebook Messenger, Snapchat, Whatsapp, Skype, Viber, WeChat, and Line. Monitoring of pictures is available for Snapchat.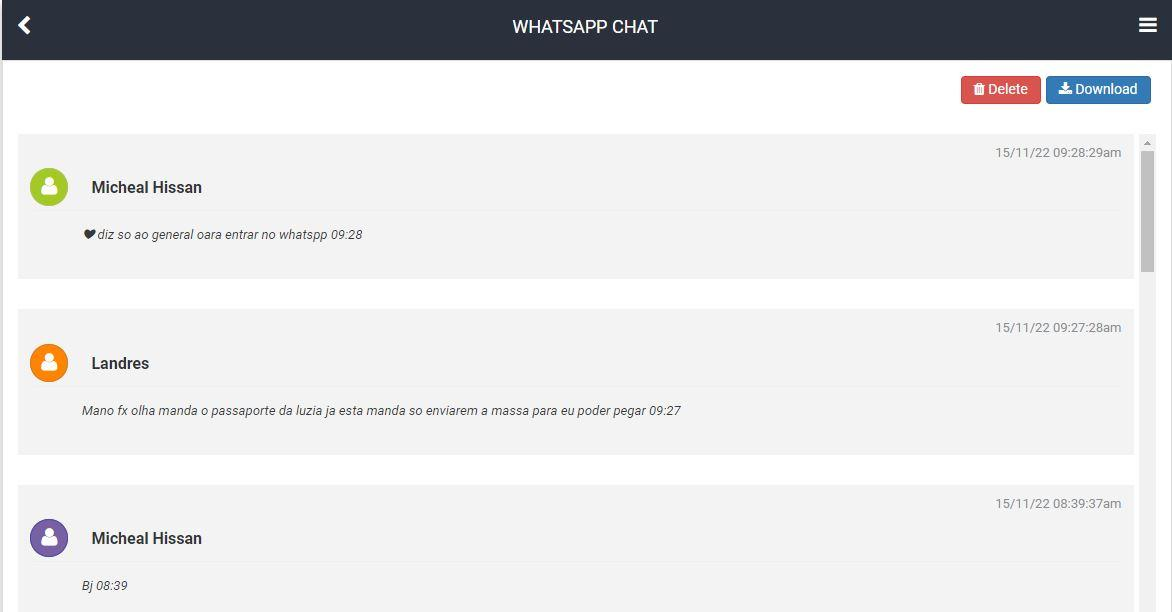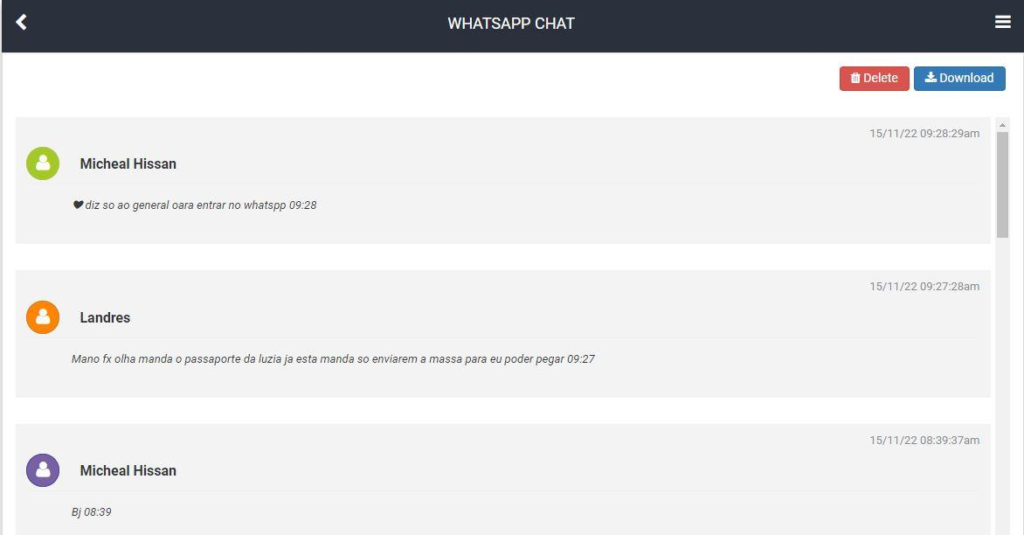 Keylogging
Mobistealth can track most cell phone and computer activities by logging keystrokes. This feature is supported on all Android devices as well as Windows and Mac computers.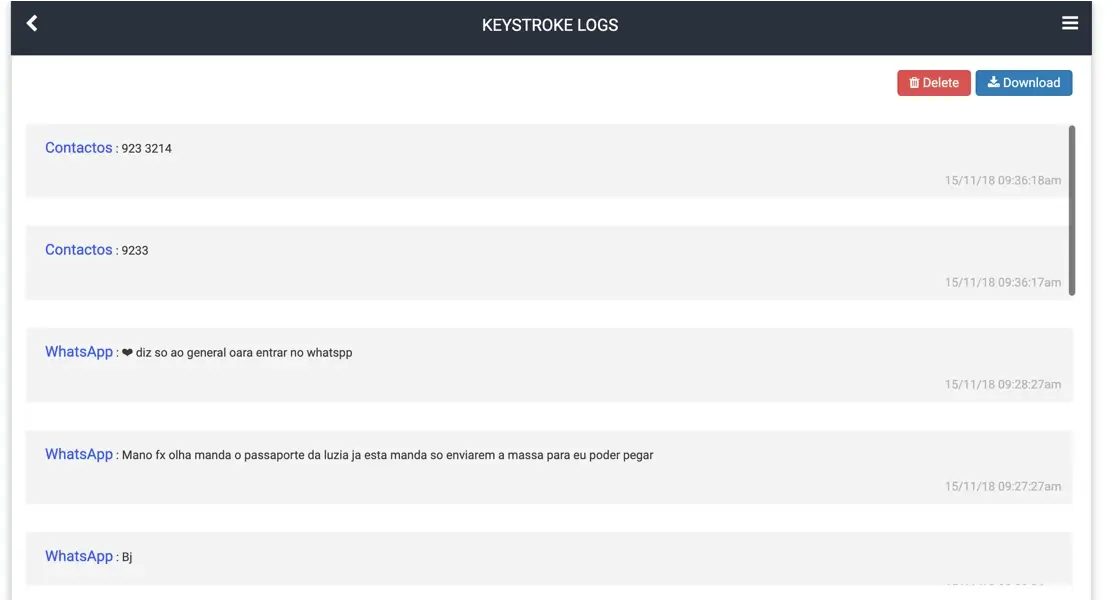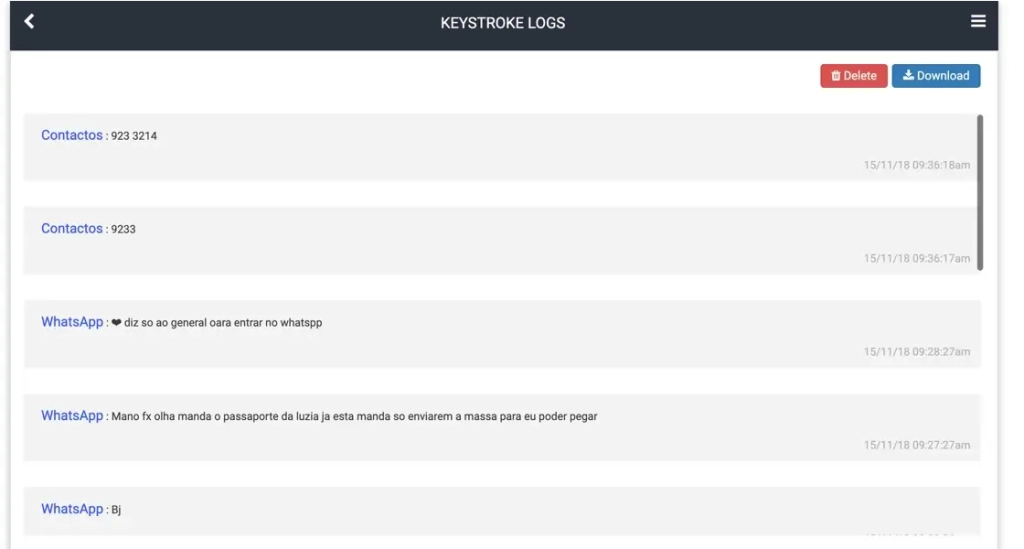 Surround Recordings
Mobistealth allows you to bug any environment by recording the target cell phone's surroundings and allowing you to listen to it at your convenience from anywhere at any time. This feature is available for Android devices only.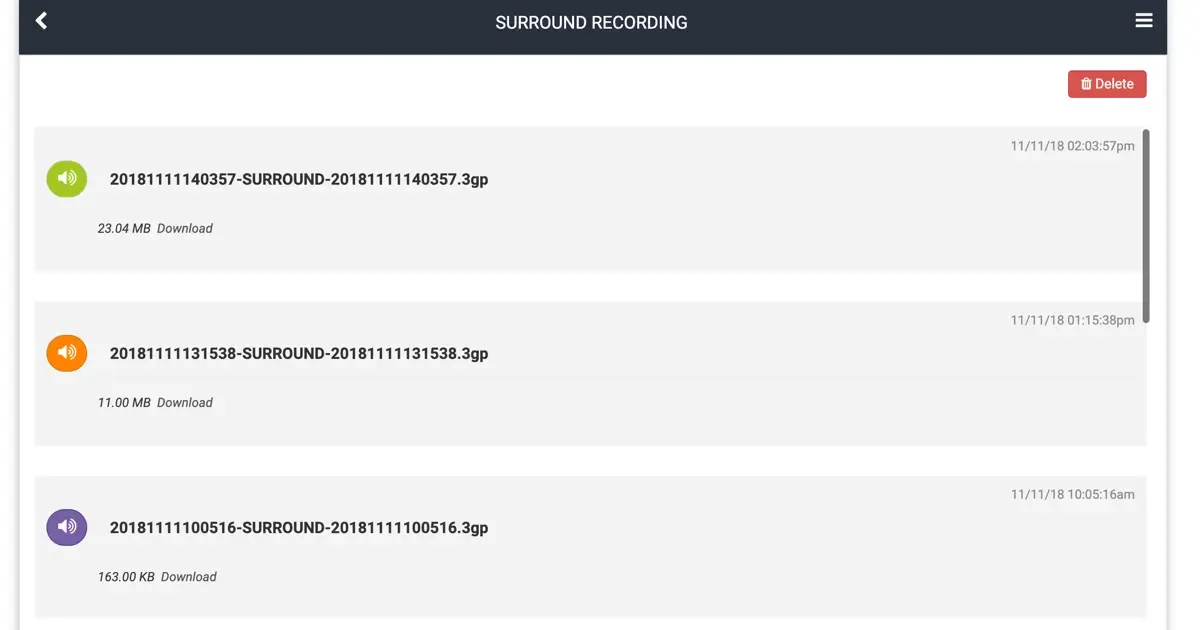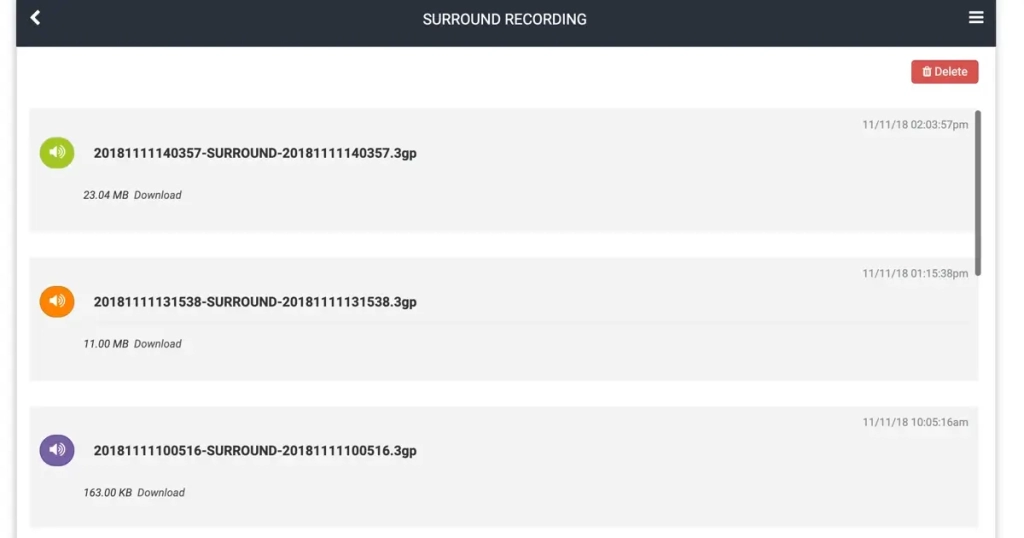 Call Recording
Mobistealth records all calls to and from the target cell phone and uploads them to your online account so that you can listen to them at your convenience. This feature is available for Android devices only.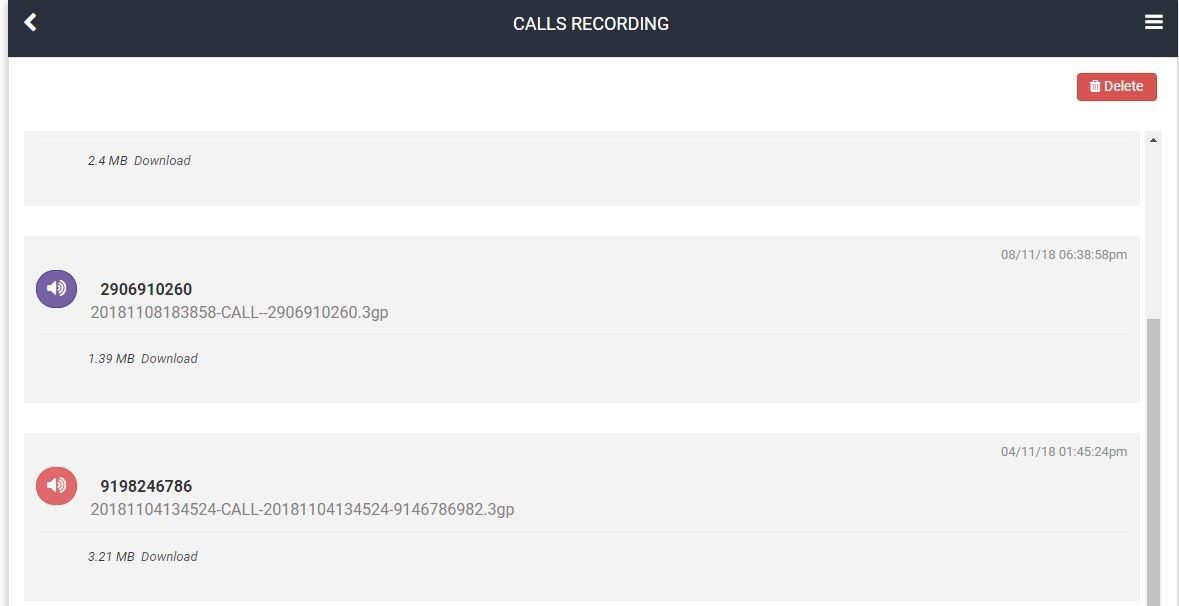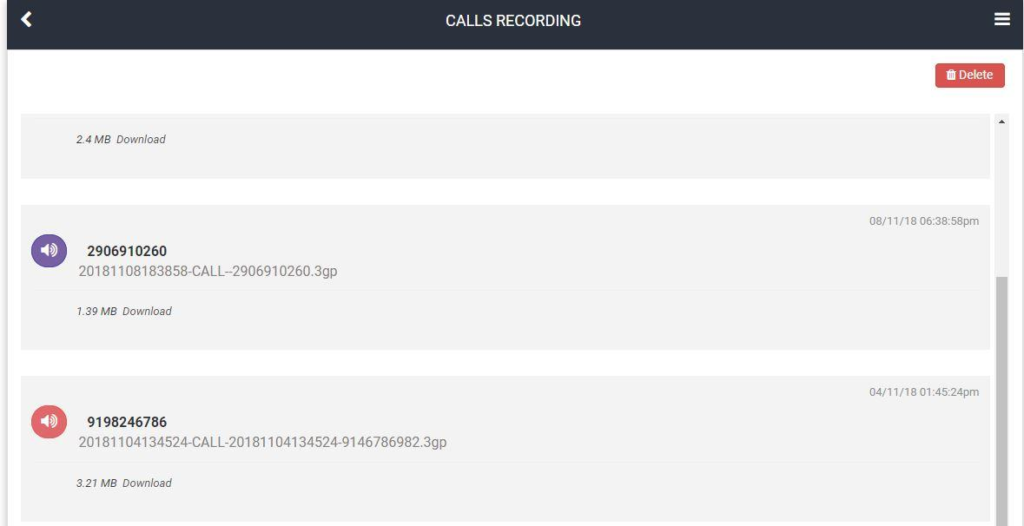 Gmail Logging
Mobistealth is an email tracker that gives you remote access to details of all Gmail activity on the target device, including details of sender/recipient, the content of all incoming and outgoing emails, date and time stamp, and email history. This feature is supported on all Android devices.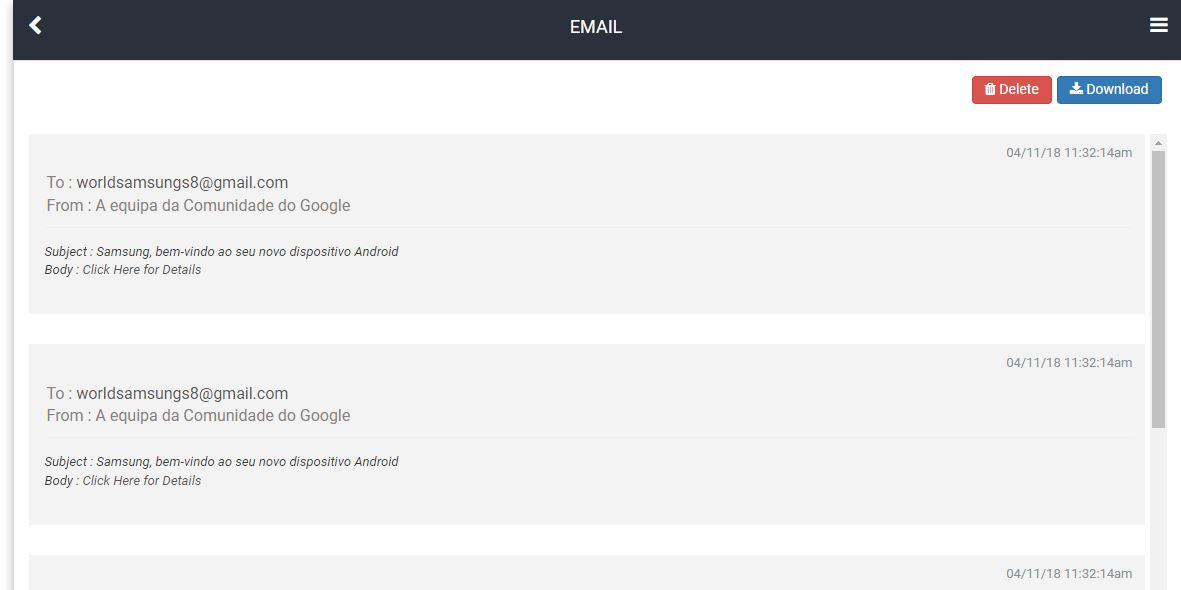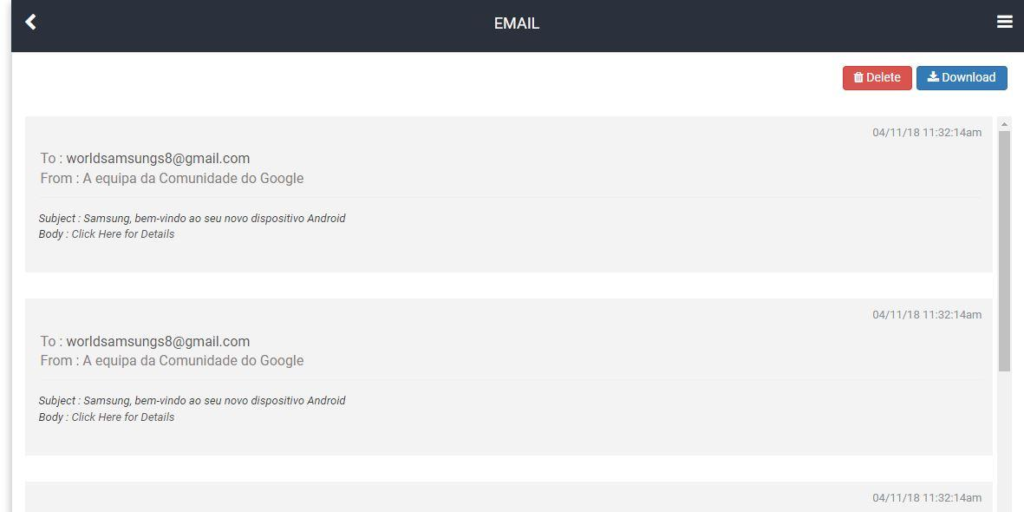 Monitor Pictures, Web, App List, and Contacts
Mobistealth makes it possible to monitor pictures, web browsing history, and contacts stored on the target device. You can also view a list of all apps installed on the device. Picture monitoring is supported on all Android devices, while web browsing history and app list monitoring are supported on Android, Windows PC, and Mac.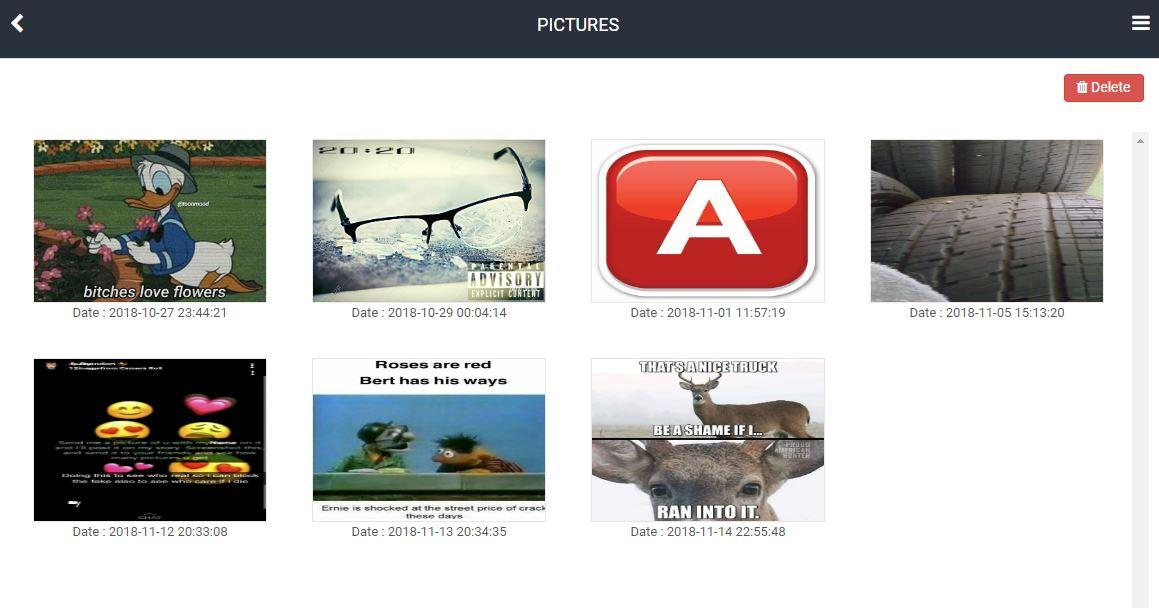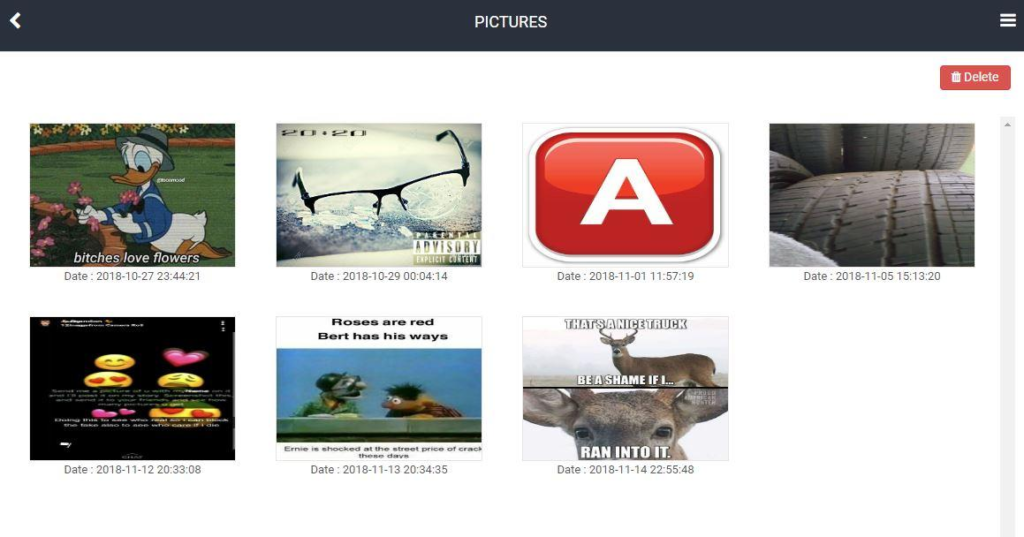 Client Login:
Mobistealth also comes with a client login feature that enables users to log into their Mobistealth account from any web browser. This allows users to access their Mobistealth account and view the data from the target device on their dashboard.
Remote Access:
Mobistealth enables users to remotely access the target device. The app allows users to remotely lock the device, take screenshots, and access the device's files and folders.
How Does MobiStealth Work?
To use MobiStealth, you must first sign up for the service by selecting a pricing plan that suits your needs.
Connect with Target Device
For Android and PC devices, you will need to install the MobiStealth app on the target device, which only takes a few minutes and becomes hidden after installation. If you want to monitor an iPhone, you will need to configure MobiStealth on a Mac/Windows Laptop/PC using the iPhone. Nothing will be installed on the iPhone itself.
After logging into your MobiStealth control panel, you can start monitoring all device activities such as SMS, calls, location, Facebook, WhatsApp, etc.
Mobistealth Client Login
Mobistealth also comes with a client login feature. This feature enables users to log into their Mobistealth account from any web browser. This allows users to access their Mobistealth account and view the data from the target device on their dashboard.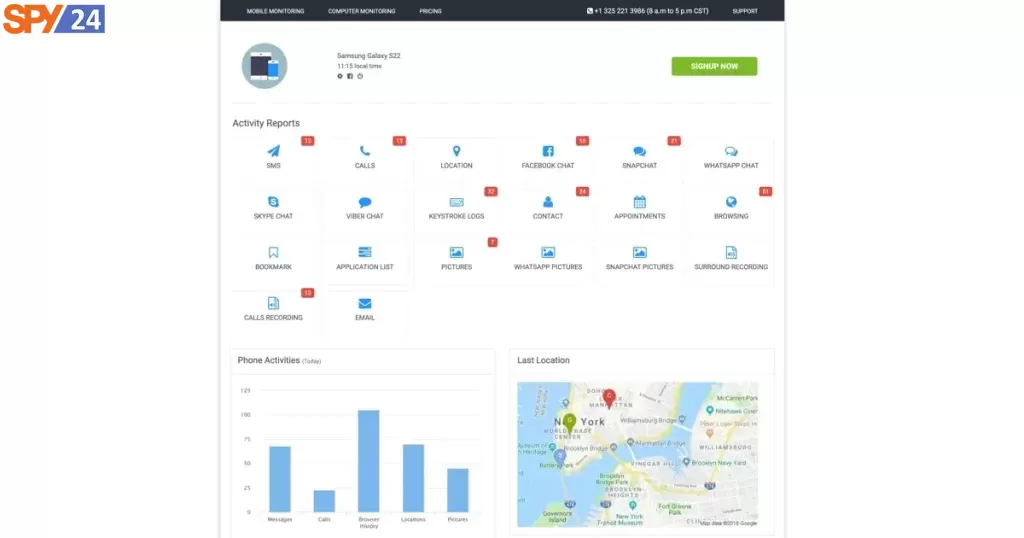 The client login feature is a great way to stay up to date with the activities of your target device. It also allows users to set up geofencing alerts to get notified when their target device enters or leaves a designated area.
Mobistealth's Compatibility:
The Mobistealth app is designed to be compatible with various operating systems, such as Windows, Mac, iOS, and Android. It works seamlessly with both the latest versions as well as older ones. One of the significant benefits of utilizing this application is that there is no requirement to root your Android device or jailbreak your iPhone in order to install or utilize the app.
How to Install MobiStealth?
Please find below the revised version of the given guideline:
To get started, simply follow these straightforward steps outlined in the provided guide:
Step 1: Account Registration
Visit the official MobiStealth website and proceed with the account creation process. Select the desired package; you can take advantage of the 3-day free trial before making any payments. After the trial period ends, you will need to pay based on the chosen package.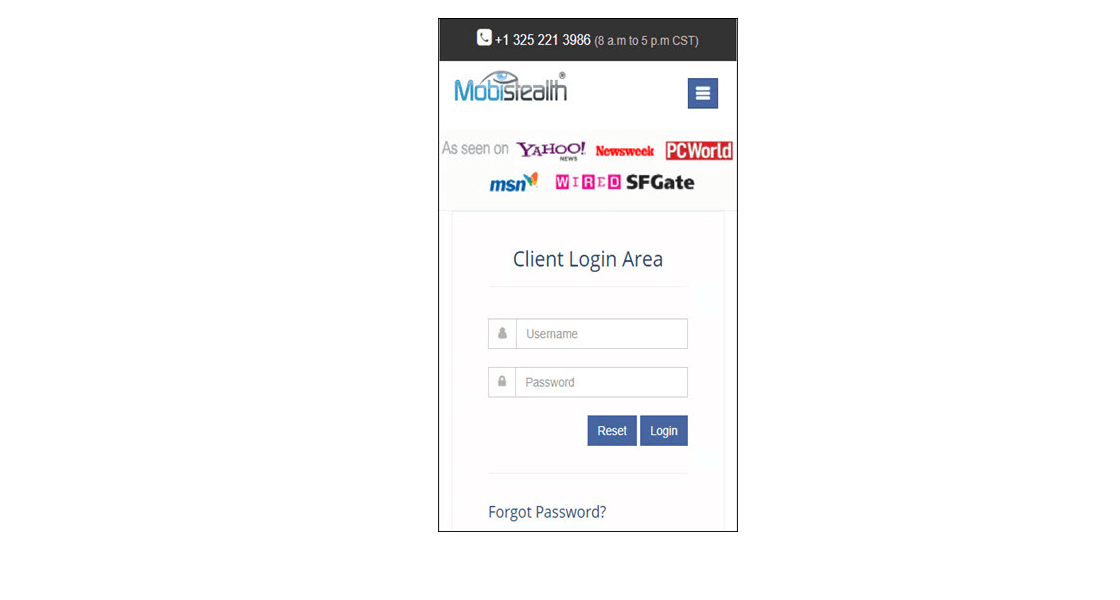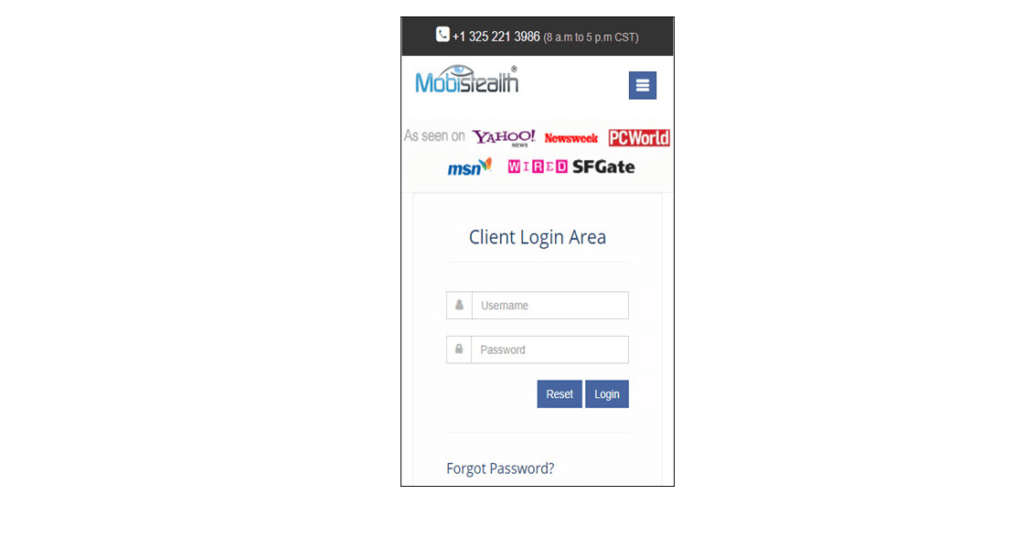 Step 2: MobiStealth Setup
Upon successful registration, carefully follow the instructions to download and install the MobiStealth application on your iPhone or Android device.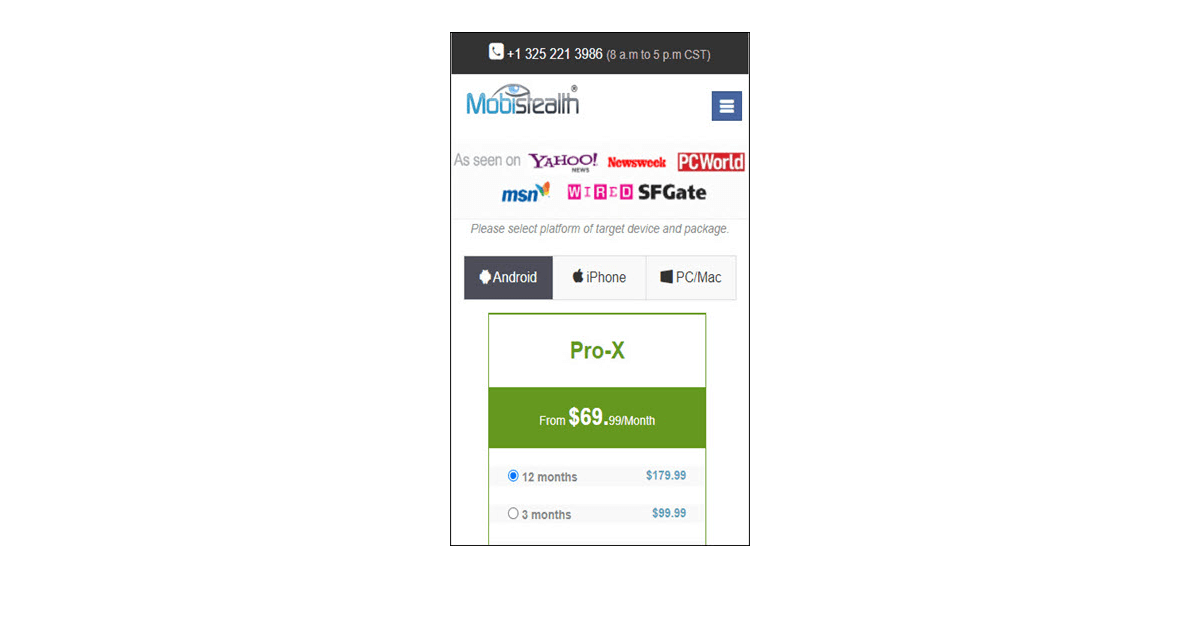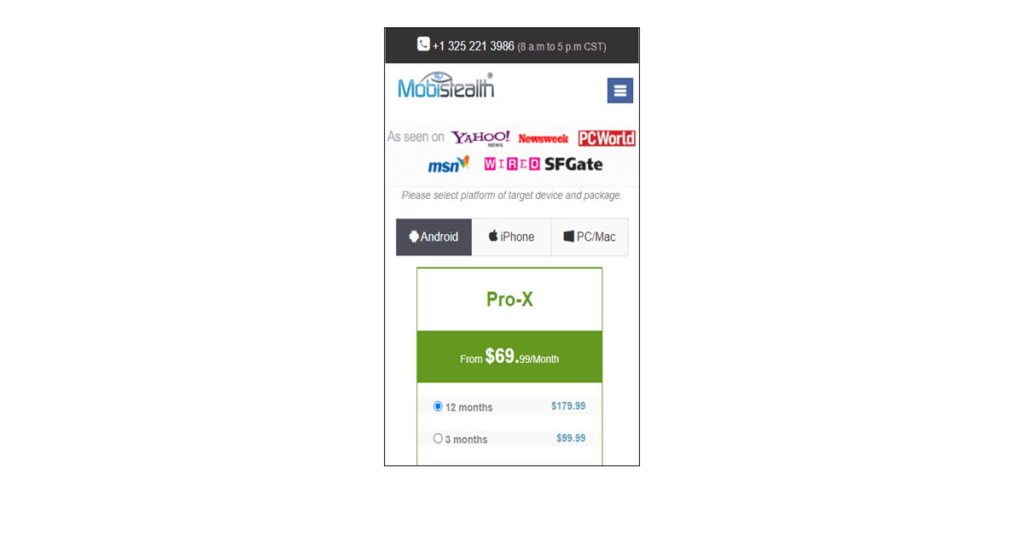 Step 3: Accessing the Online Dashboard
Once the MobiStealth app is installed and properly configured on the target device, you can start monitoring right away. Simply log in to your MobiStealth account online, specifically designed for iPhone or Android, and access the collected information conveniently from the dashboard.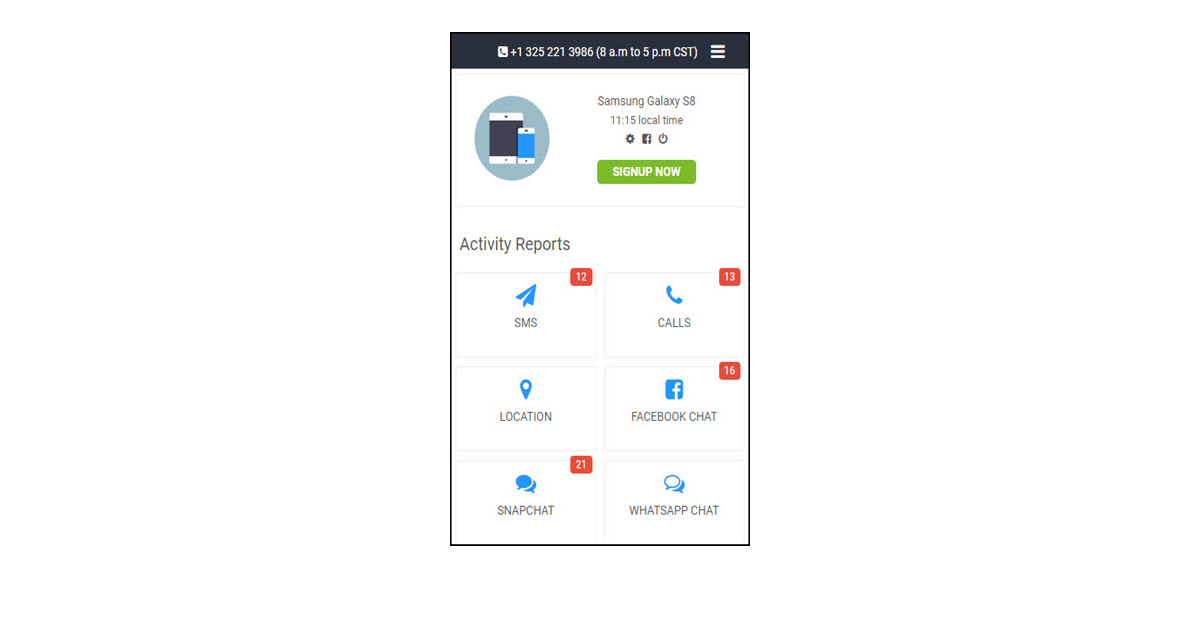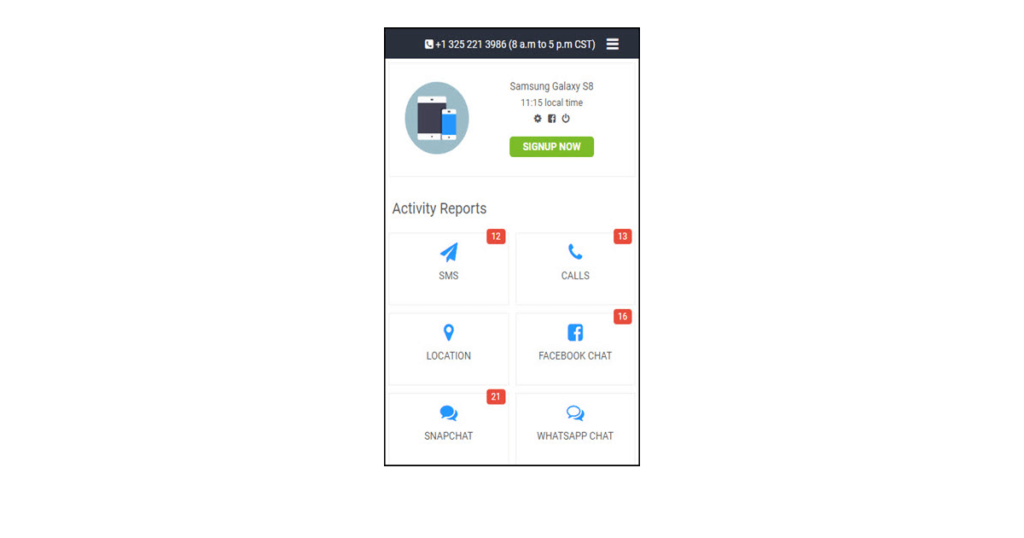 How to Monitor an iPhone/iPad with MobiStealth
If you want to monitor an iPhone or iPad device, MobiStealth offers an iBackup solution. This method requires a MacBook or Windows PC and first-time physical access to the target device to configure the iBackup method. The iBackup solution works similarly to the iTunes backup service.
To use the iBackup method, you will need to fetch the data from the target iOS device through USB the first time. After that, you can remotely monitor the device over the same Wi-Fi connection. It is important to note that nothing will be installed on the iPhone or iPad, ensuring the target device's privacy. Detailed installation instructions will be provided after purchasing the MobiStealth subscription.
Getting assistance with the Mobistealth app
When it comes to getting assistance with the Mobistealth app, users have limited options. The only available option is to contact them via email, as there is no phone number or live chat available on their website. This can make it difficult for users who need immediate help with the app.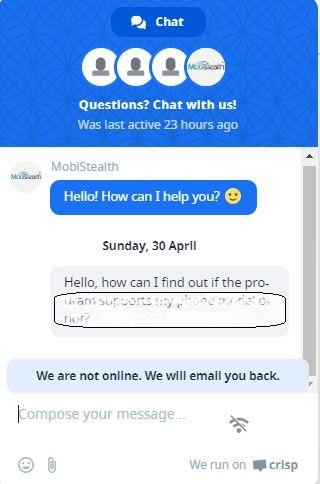 In comparison to its competitor, SPY24, Mobistealth falls short when it comes to customer support. SPY24 offers live chat and toll-free phone options, making it easier for users to get assistance with any issues they may encounter.
Although a live chat option does eventually appear on the Mobistealth website, it seems to be an automated bot experience designed to collect the user's email address. This can be frustrating for users who want to speak with a real person and get help with their issues in a timely manner.
Price Plans for Mobistealth
| Plan | Price | Duration |
| --- | --- | --- |
| PRO | $59.99 | 1 Month |
| – | $79.99 | 3 Months |
| – | $149.99 | 12 Months |
| Pro-X | $69.99 | 1 Month |
| – | $99.99 | 3 Months |
| – | $179.99 | 12 Months |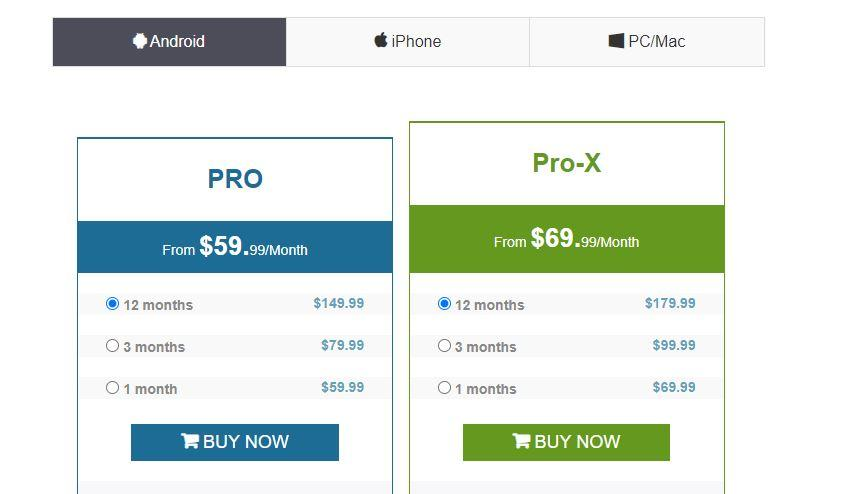 | Device | Plan | Price |
| --- | --- | --- |
| iPhone | Premium Plus | From $16.66/Month |
| – | 3 months | $ 49.99 |
| Plan PC | Price |
| --- | --- |
| 12 months | $99.99 |
| 6 months | $79.99 |
| 3 months | $59.99 |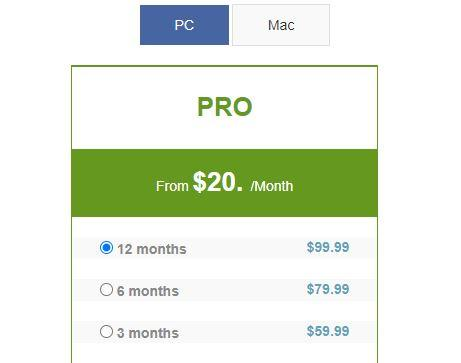 | Device  | Plan | Price per Month | Total Price (12 months) | Total Price (6 months) | Total Price (3 months) |
| --- | --- | --- | --- | --- | --- |
| Mac | LITE | $13.33 | $79.99 | $59.99 | $39.99 |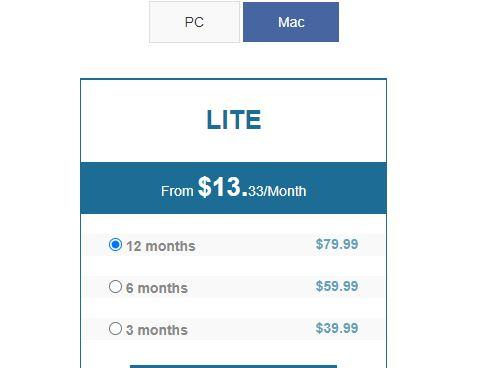 Why SPY24 is a Better Option than MobiStealth for Parental Control
Here are the reasons why SPY24 is a better parental control option compared to MobiStealth: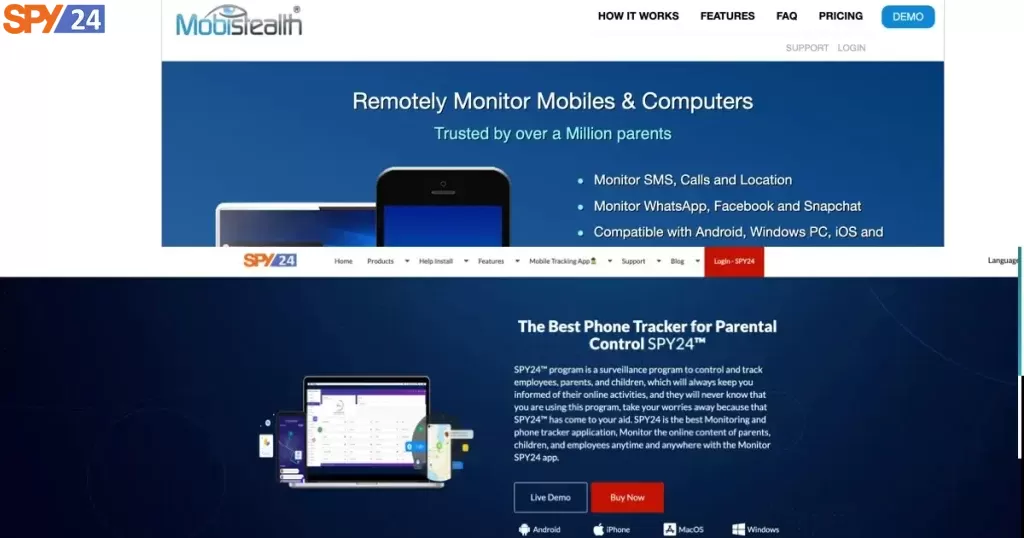 More functions: SPY24 offers more than 40 functions, surpassing most of the spying applications out there. On the other hand, MobiStealth has fewer functions, and users may have to root to get more information.
No device limitation: MobiStealth limits the features on other devices. There is more to get from the Android Pro X version compared to any other version that MobiStealth offers. However, with SPY24, there is no limitation to what you get whether it's Android or iOS.
SPY24 captures data from more social media platforms than MobiStealth, which is a crucial feature for parents concerned about their child's online activity.
Free trial: SPY24 offers a 30-day free trial, which is not available with MobiStealth. This feature allows users to try out the application before committing to a subscription.
customer service: SPY24 has excellent customer service with a dedicated support team available 24/7 via phone, email, and live chat. MobiStealth 's customer service is not bad, but surely not as comprehensive as SPY24's.
List prices for SPY24:
| Android Packages: | Premium |
| --- | --- |
| 1 Month | (31 Days) for free – $0 |
| 3 Months | (93 Days) for $50 |
| 45 Days | (45 Days) for $5 |
| 6 months | (180 Days) for $76 |
| 12 months | (360 Days) for $120 |
| Column 1 Value 6 | Column 2 Value 6 |
| IOS Packages: | Premium |
| --- | --- |
| 1 Month | (31 Days) for free – $0 |
| 3 Months | (93 Days) for $50 |
| 45 Days | (45 Days) for $5 |
| 6 months | (180 Days) for $76 |
| 12 months | (360 Days) for $120 |
| Column 1 Value 6 | Column 2 Value 6 |
| Windows Packages | Premium |
| --- | --- |
| 24 hours | $0 |
| 1 month | $25 |
| 3 months | $46 |
| 6 months | $60 |
| MAC Packages | Premium |
| --- | --- |
| 24 hours | $0 |
| 1 month | $25 |
| 3 months | $46 |
| 6 months | $60 |
Final Words
while MobiStealth is a functional monitoring solution for mobile devices, it falls short in certain key areas such as installation assistance, geofencing, and screenshot capabilities. Additionally, its high price plans and lack of responsive customer service can make it a less desirable option for users.
For those seeking a more comprehensive and user-friendly monitoring solution, we recommend SPY24. With its easy-to-use installation process, advanced geofencing capabilities, real-time screenshot functionality, and affordable pricing plans, SPY24 provides a more robust and reliable monitoring experience for users. Try SPY24 today and see the difference for yourself!
FAQs
Is Mobistealth detectable?
The targeted user can't track you or know that they are being monitored. After completing the Mobistealth installation, you can manually activate the stealth mode of the app which would keep it running without being detected.
Is Mobistealth a legitimate solution to use for tracking devices?
Mobistealth is a genuine solution that would let you track multiple devices in one place. However, the overall legality of Mobistealth would depend on numerous factors. For instance, the state/federal law of your present location might restrict you from tracking an adult.
Do I need to root/jailbreak a phone to use Mobistealth?
Mobistealth works on all the leading rooted/jailbroken as well as standard devices. If you want to access its advanced features (like call recording or ambient listening), then you must root the targeted device. Therefore, you can go with either a rooted/jailbroken or a standard version of the tool.
What device can I track with Mobistealth?
Mobistealth supports the tracking of all the major iOS and Android devices. You can also use it to spy on Mac and Windows systems remotely.
Do I need to physically access an Android device to install Mobistealth?
Yes, you would have to physically access the targeted device at least once to install the Mobistealth app on it. Once it is installed, there is no need to physically access the device.
Can I use Mobistealth to track someone's location?
Yes, Mobistealth supports a location-tracking feature to monitor the real-time whereabouts of any device.