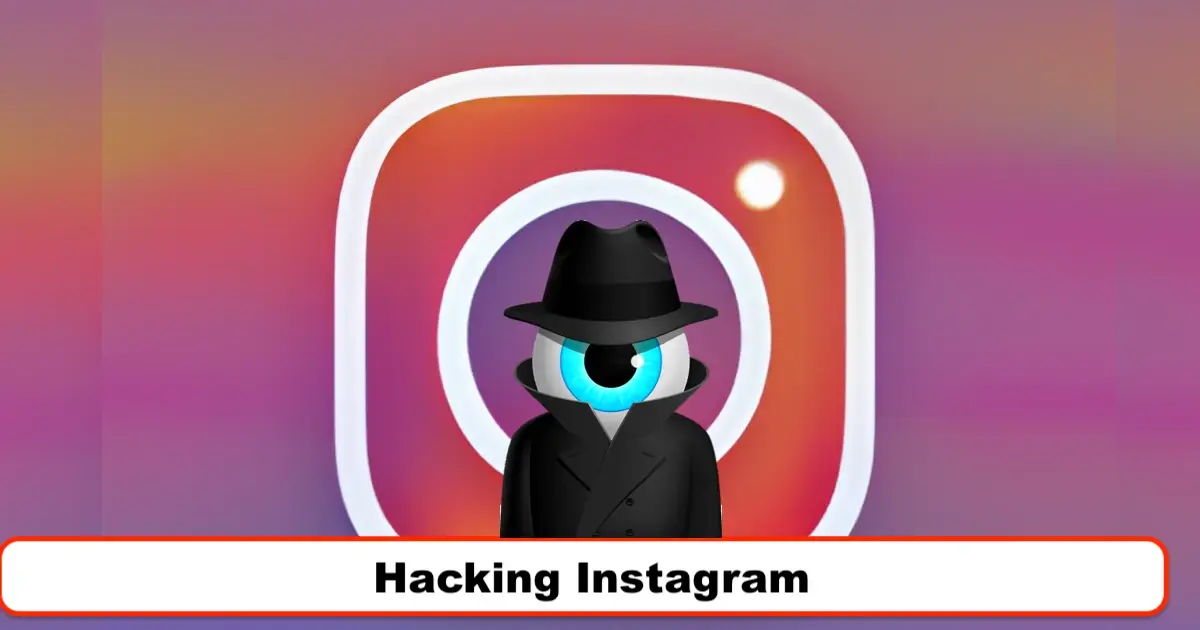 Today, we all have Instagram on our phones. Instagram is one of the best social networks, with many fans, and millions of people spend their time on different Instagram pages daily. Instagram has become so popular recently that people have used it for entertainment, advertising, and business for several years. We rarely see a shop that does not have an Instagram page and does not advertise itself on Instagram. But another thing that has become a trend these years, like Instagram and many people are looking for it, is "Instagram Hack."
Instagram page hacks are sought by many. Although hacking Instagram pages is not a good and desirable thing and can be done for nefarious purposes, in this article from the SPY24 website, we will talk about some of the latest and best ways to hack Instagram.
Why should we know the new methods of hacking Instagram?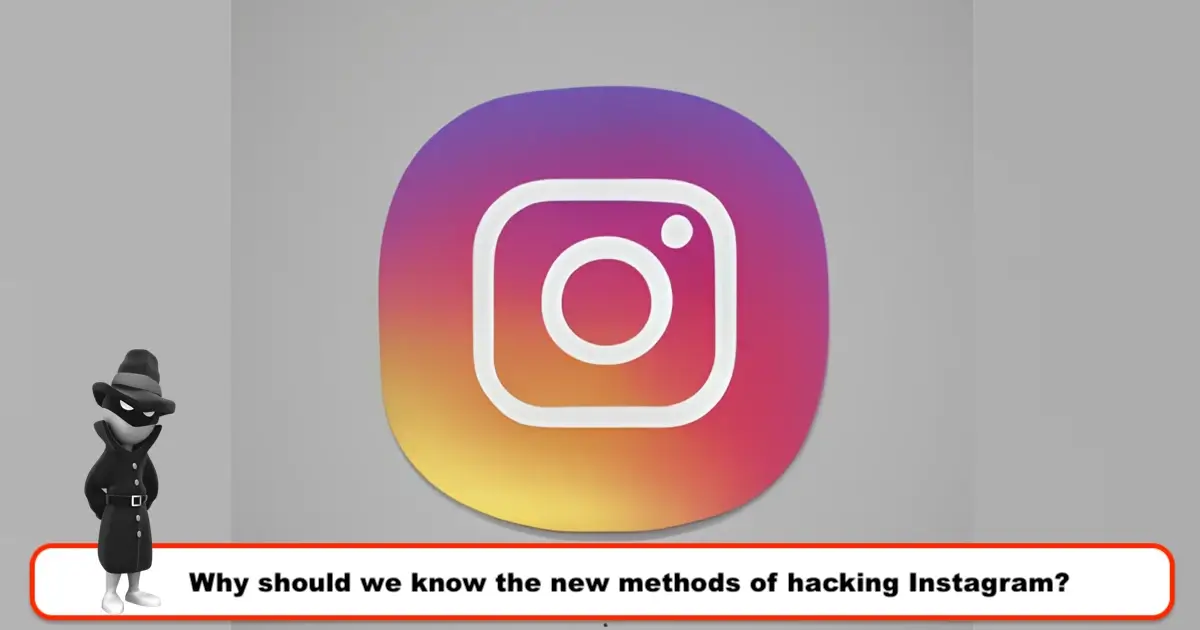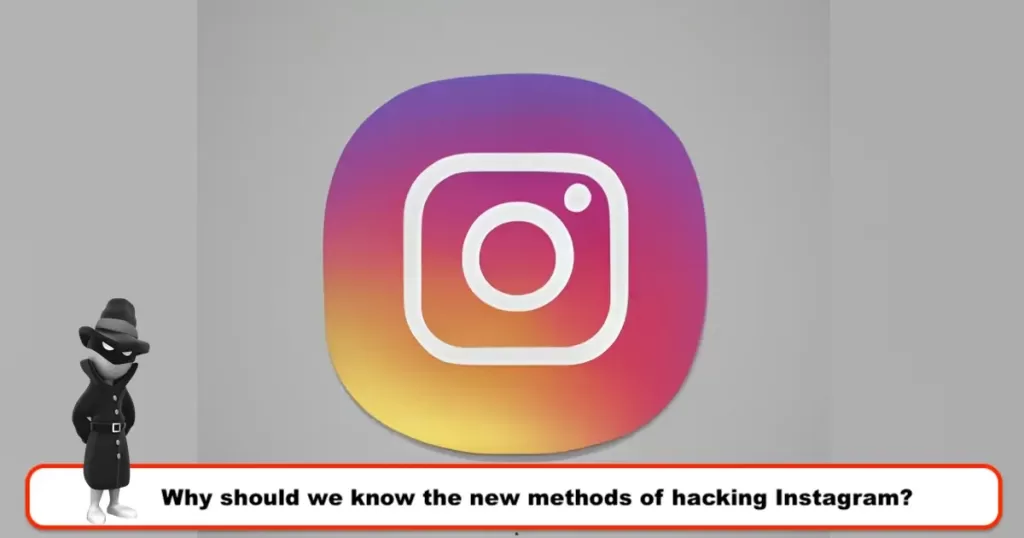 After reading the above paragraph, the question may arise why we should know how to hack Instagram pages. Learning different hacking methods allows you to increase the security of your page. For example, a white hat hacker who wants to find and solve a company's security problems must know hacking methods.
You can also make your account impenetrable by learning the latest simple methods of hacking Instagram and making it difficult for novice and inexperienced hackers to hack your account.
Instagram Hack Methods 2023
1: Password Cracking
Breaking Instagram passwords is the simplest method to hack them. Windows and Linux applications may easily breach passwords. The Instagram login page's Recaptcha code is a major issue. The I'm not a Robot brain test on Google, Facebook, and others is recaptcha code. Password crackers may swiftly steal accounts without the Recapcha code and without locking the account after three incorrect passwords. Instagram account hackers update password crackers to breach quicker.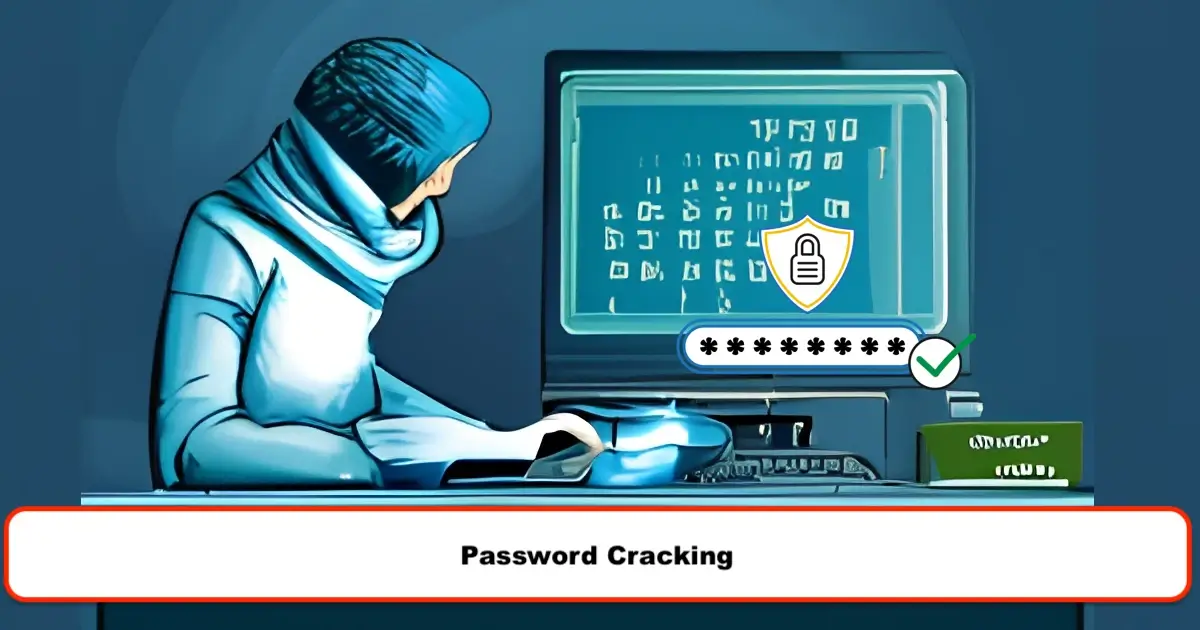 2: Keyloggers
Keyloggers are another way to hack people on Instagram. But there are a few points. If you only want to access the messages a person sends to others, installing a keylogger on a person's phone is enough. But if you want to break into his account, you need a condition in using a Keylogger. The person you are looking for must log in to his Instagram through the software or browser even once so that you can get his password.
For this, you can log out of Instagram with the person's phone and hand it over to him after installing the key logger on his phone. After that, you can easily hack the target person through the key logger's information. Some of the best Android keyloggers are:
SPY24 App Android and IOS and macOS & Windows Keylogger
Xposed
Kernel Keylogger
Family Guard
Ardamax Keylogger
3: Cookie Hijacking
Another way to hack Instagram is through cookies, but this method also requires a condition like the previous method. The person you are looking for must use browsers to use Instagram and save his password. When the person enters his Instagram through the browser, you can access his password through his cookies and hack him easily.
4: Phishing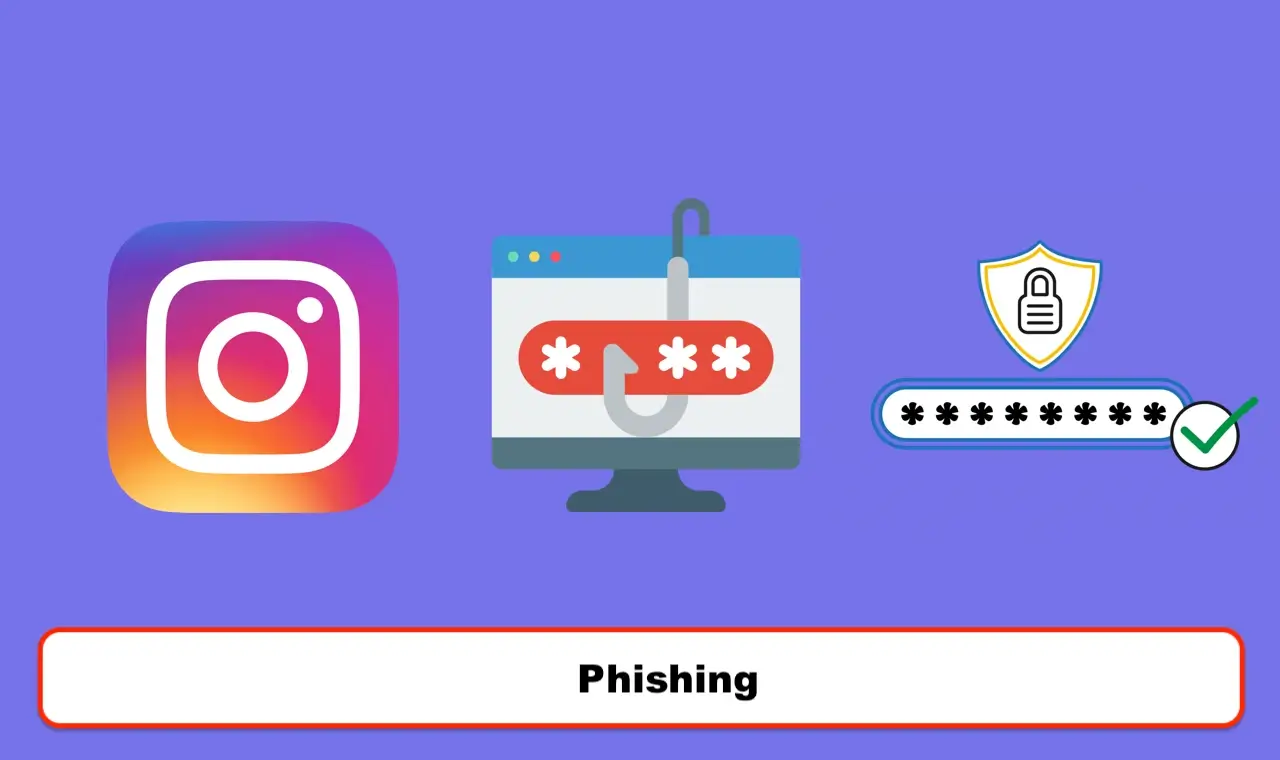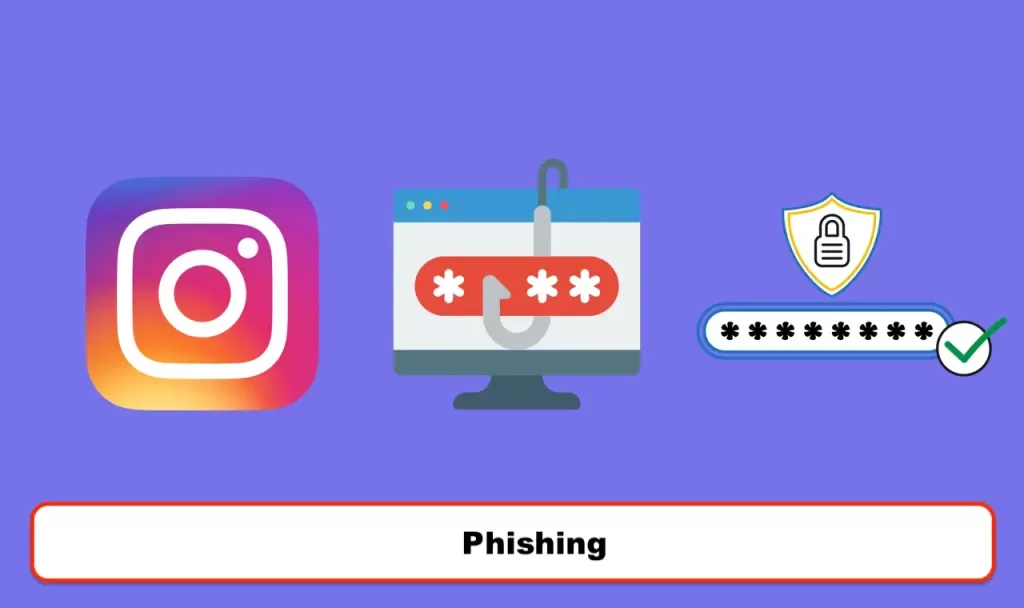 we are going to one of the methods of hacking Instagram, which, if done correctly, can easily hack as many Instagram passwords as you want. Phishing is one of the branches of social engineering that we will talk more about in the following.
Phishing in the world of technology and security, spelled phishing, means trapping. Be sure to read the following: Instagram Hack with Phishing (Creating a Fake Instagram)
In phishing, you must create a fake login page for Instagram, precisely like the Instagram login page, and program it to send you your username and password when you click the login button. Below are some points that you should pay attention to in this method.
It would help if you had website design skills (Html and CSS) and web programming for this method.
You should be careful about the link you use and use a link similar to the Instagram login link. For example, you can use a link and an exciting method to deceive someone.
Social engineering is essential because you must gain the person's trust to get them to use your link.
5: Using different Instagram hacking tools
Another important way to hack Instagram that many people and hackers use to hack you is to use Instagram hacking tools. In the big world of the Internet, there are tools and programs that you can use to hack into different Instagram accounts. In the following, we will introduce you to two models of Instagram hacking tools.
A) Instahack
It is one of the most reliable tools used to hack other people's Instagram and is known as the first Instagram hacking program; It is an Instahack tool. To use this tool, you must enter the user name and click the hack button to hack other people's accounts. These tools are used when you have forgotten your password and want to recover your account. The exciting thing about this tool is that you can hack someone with their username. It should also be said about the features of the Instahack tool:
This hack is free, and you don't need to pay any money.
Hacking is straightforward with this tool. You only need their ID to hack others.
This tool does not leave any traces of you or itself.
The speed of this tool is also very high, which is one reason for its popularity.
b) Instaleak
The second Instagram hacking tool in the Internet world that has many fans, and you can use it to access other people's Instagram accounts, is Instaleak. Instaleak is a tool that allows you to hack Public and Private Instagram pages. Like Instahack, Instaleak is free and fast. You need to give it a username and then watch your desired account be easily hacked.
What is social engineering?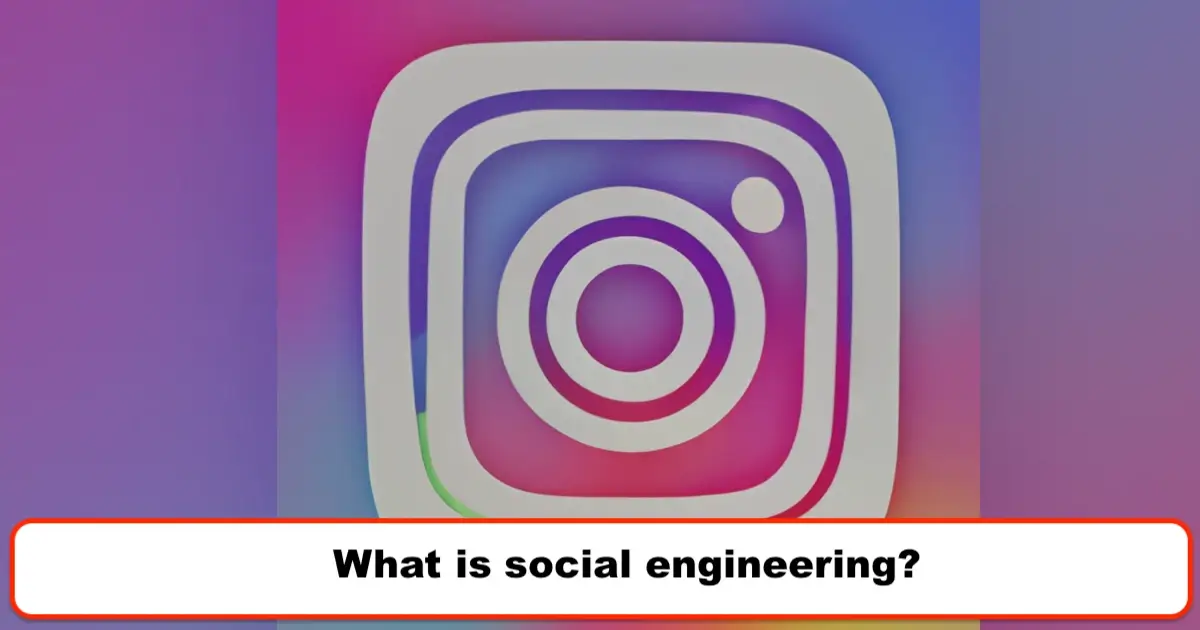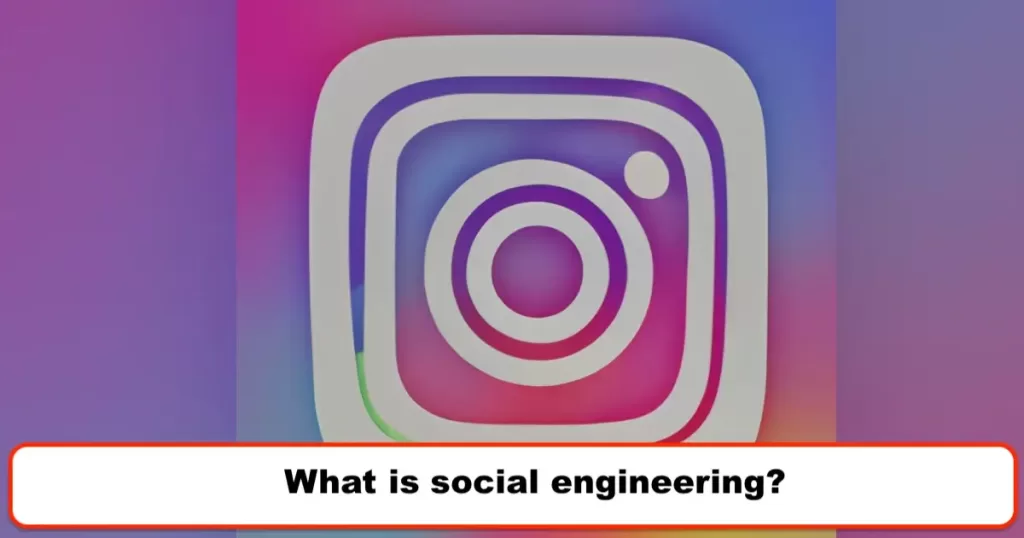 Social engineering, or the art of deception, is one of the advanced courses in economics and sociology in which you can influence people's thoughts in different ways, and by gaining people's trust, you can force them to do something or Get the information you need.
Social engineering first entered the security field in the 80s and 90s, and hackers back then used it to hack easily. The percentage of successful hacks using the social engineering method is so high that it is known as the most dangerous hacking method. Still, in the past few years, significant and controversial hacks in the world, such as the hacking of Twitter or Sony, were done in this way.
Social engineering is an art you must use to your advantage to become a hacker. To hack Instagram, apart from cracking a person's password, you need social engineering for other methods. If you are interested in learning more about social engineering or even understanding it to some extent, you can read the article "What is social engineering?" refer to SPY24.
Ways to deal with hacking on Instagram
In the previous parts of this article, we learned about different methods of hacking Instagram in 2023 and how to stop these methods. In the following, we will tell you how to deal with these methods: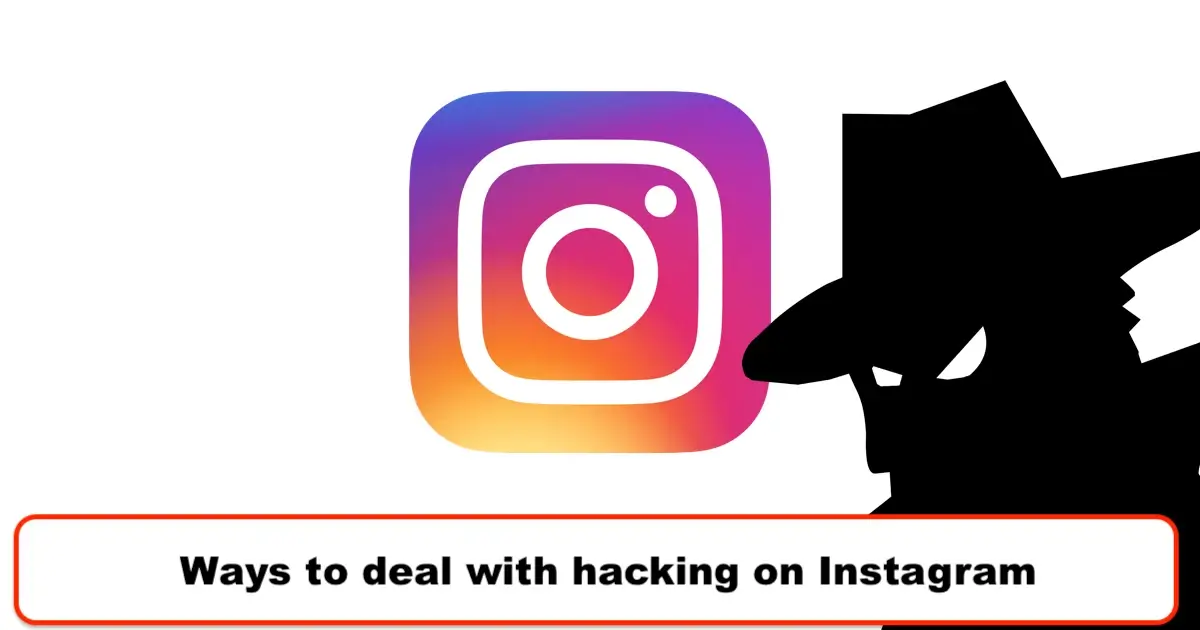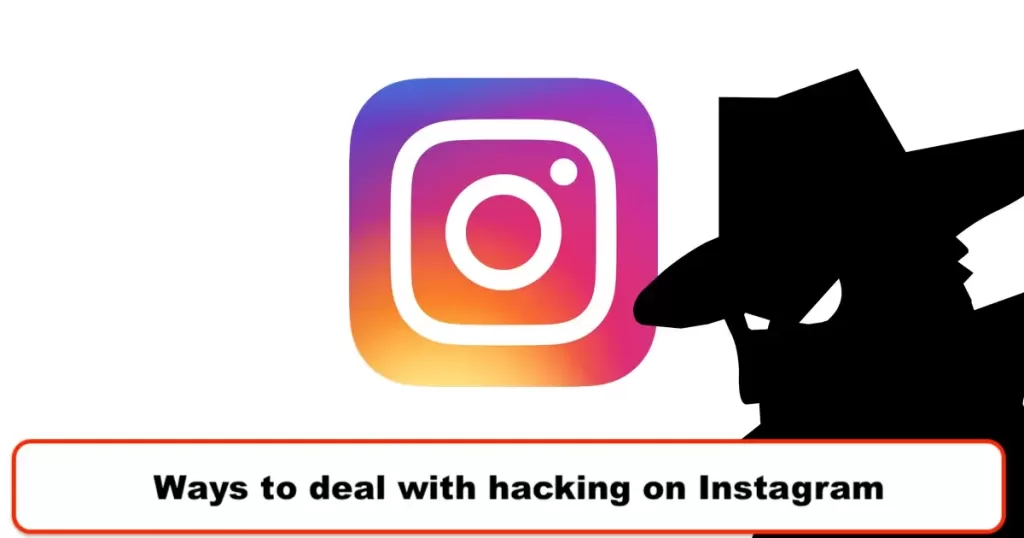 Password Crackers: No matter how strong and good a password cracker is, it cannot deal with random or extremely complex passwords. So you can resist this method of Instagram hacking by setting a challenging and complicated password.
Keyloggers: Keyloggers must be installed on your phone or computer to access your sent messages. You can make sure that there is no keylogger in your system by installing an antivirus or periodically checking the programs on the system, and in this way, you will not be hacked.
Cookies: the way to deal with the theft of cookies is to set the password-saving option to Never, especially when you log into your account with a browser.
Phishing: To deal with phishing, besides not trusting people quickly, always check the Instagram login link or log in to your account from Google or the Instagram site itself.
Instagram hacking tools: in working with these tools, you only need to enter and find the password of the person you want. As mentioned, you can use these tools to hack yourself. If you get hacked, change the password and do this until this software is not able to break your password.
Social engineering: The way to deal with this method is difficult. Social engineering is done to win your trust; once a person achieves this goal, he will be careful. In general, you should always be careful with this method and refrain from giving important information to people.
Why do hackers hack Instagram?
It is one of the biggest questions that many people have, and the answer is essential to why hackers hack Instagram accounts.
What do they achieve by hacking Instagram? Regarding the answer to this question, there may be various reasons for hacking a person in cyberspace. Someone may have a personal enmity with you, or they may want to control and monitor your actions. These two reasons are the most common reasons for hacking. But different hackers may do this to earn money.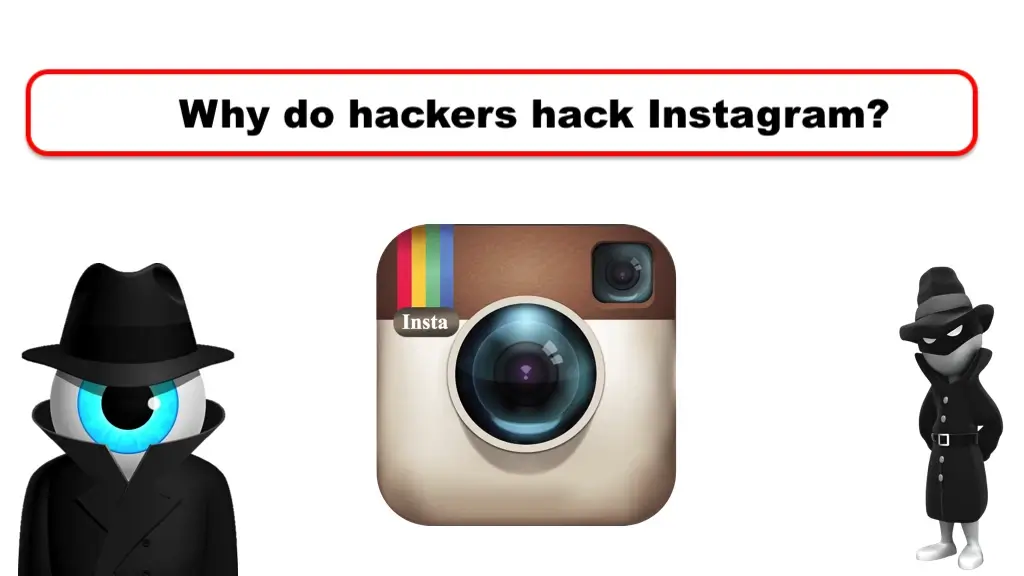 Hackers start hacking others on Instagram, asking people for money to get out of their accounts and not share their information. But there is one critical point. The point is that these hackers cannot access your phone information. When someone manages to hack your Instagram, they connect to your account, not your phone. Therefore, it is impossible for someone to take your gallery photos or contacts, and you don't need to worry too much about this issue.
Increasing the security of Instagram; With a few simple tricks, don't get hacked anymore!
Another thing you should know about hacking Instagram is that you can learn ways to increase the security of Instagram. By doing these tips, you can increase the security of your Instagram account. Some of the most important ways to increase Instagram security are:
Change the password periodically and non-repeating.
Enable two-step verification
Do not give your password to anyone.
Use the original version of Instagram and leave the fake versions aside.
Keep your Instagram updated.
Private your account.
Pay attention to your email.
Check other logins in the Login Activity section.
If you log in to Instagram with another device, log out of your account.
Why do we need Instagram hacking apps and chat control?
The importance of hacking Instagram started when this social network became known as a source of income for popular users. Also, with the addition of the ability to send messages to this application, the motivation to check and control Instagram direct messages has doubled people's tendency to access this service. Monitoring Instagram has become more important than controlling Telegram. Here we intend to examine the methods that may lead to hacking Instagram in order to prevent you from losing your account. We also decide to introduce a monitoring tool for parents to control the direct messages of this social network so that they can easily check their children's communications on this social network and prevent potential harm from activities in this social network.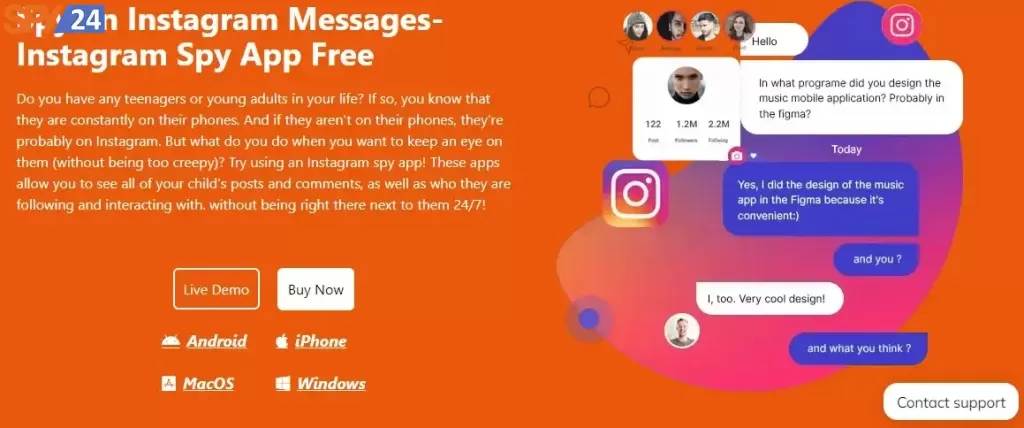 Why do we need an Instagram hacking and direct message monitoring program?
The nature of the social network Instagram is based on sharing videos, photos, and comments about user-generated content. This is itself a reason for inciting malicious individuals to hack Instagram and potentially abuse people's privacy. These individuals can easily choose their targets by viewing people's images and becoming familiar with their age group, lifestyle, and attitudes on this social network. Given the above, the need for parental supervision of children's activities on this virtual network is felt more strongly than on other social media sites.
Some of the possible harms are as follows:
The possibility of making friends and acquaintances with malicious individuals.
Creating trouble for others or similar types of harassment.
Following unethical pages and getting exposed to inappropriate content.
Being tricked into sharing personal information or privacy violations are some of the potential harms on this virtual network.
As the basis for communication on this network is sending and receiving messages in the Messages section (commonly referred to as Direct), the SPY24 family monitoring system has tried to make it possible to access reports on this section in the parental control panel without having to hack the child's Instagram account or change its password unnoticed.
How to install SPY24 to control Instagram?
Quick registration on the SPY24 site and creating a user account
In less than a minute, create an account in the family care system and receive the ID you need to activate the Instagram control program.
Download and install SPY24 app.
After registering, download and install the provided software according to the guide. Be careful. If you want, you can hide the monitoring program icon after installation.
Start monitoring on Instagram.
Log in to the parent management account and monitor your child's performance on Instagram and other social networks.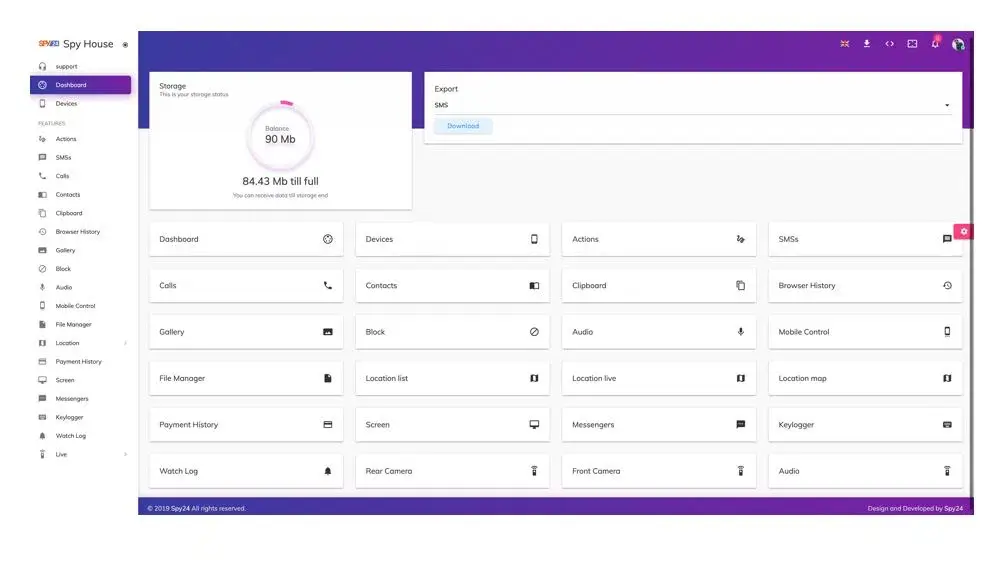 How to hack an Instagram account?
You may have heard from many friends that their Instagram account was hacked and it was given to another person, but these accounts were not lost with the Instagram hacking program. Rather, due to the negligence of the user, someone else's access to it has been opened. In this section, we introduce the mistakes that may lead to the exposure of your Instagram account.
Types of tricks to access people's Instagram:
Access to Instagram password by social engineering method
Access to the account owner's email or mobile phone
Correspondence with Instagram as the account owner
Access to Instagram password by social engineering method
In this method, the hacker designs phishing pages or software similar to Instagram login pages and encourages the victim to log in through his own link or software. As soon as you enter the username and password on these pages or fake programs, the complete account information will be sent to the hacker, and in this way, he will have access to the victim's account information.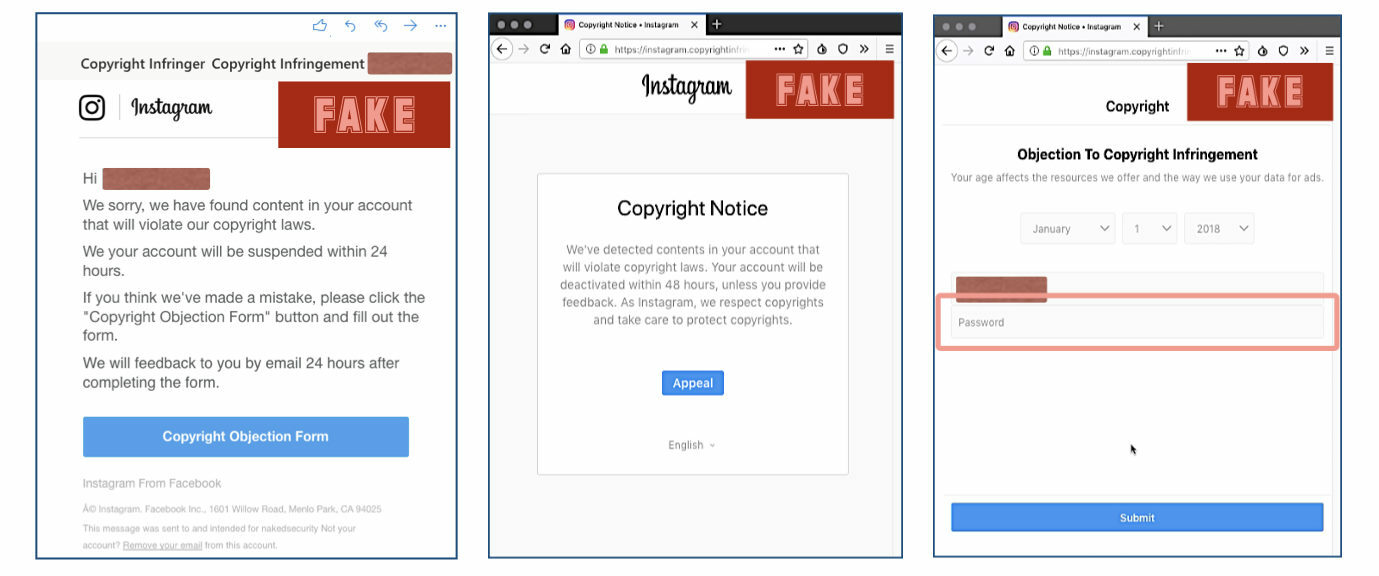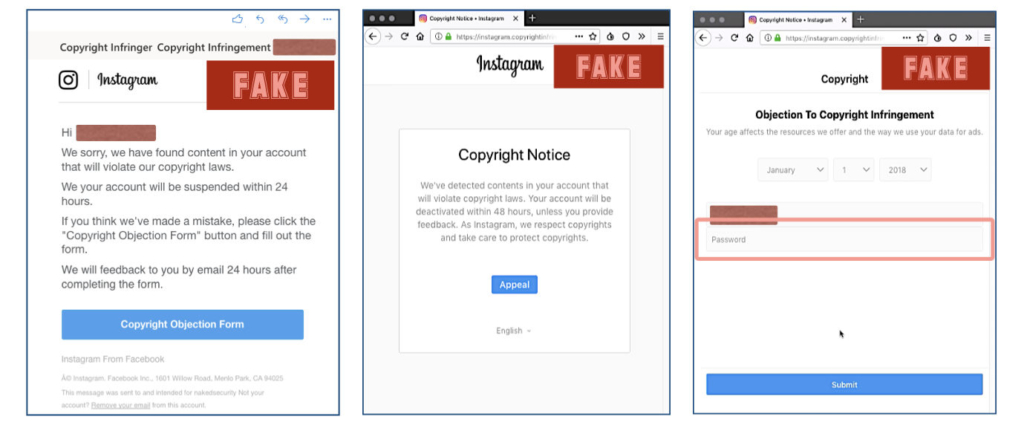 In the image above, you can see an example of a fake Instagram account login page compared to its original login page, which can only be recognized by looking closely at the browser address.
Access to the account owner's email or mobile phone
Another reason for the loss of Instagram account information is the access of the offender to the email or mobile phone number connected to her account. In this method, in fact, hacking does not happen. Only a simple password recovery is made, and the person can easily access your account.
In the login form, they select "Forgot Password" and then enter the password recovery page.
On the password recovery page, they enter one of the methods of email or mobile phone connected to the account and finally click on the "Reset Password" option, and at the end of the selection method, they receive the password reset link.
In the form opened in the person's link, you can simply recover the desired account password and choose a new password.
Correspondence with Instagram as the account owner
Another method of hacking an Instagram account or reclaiming the account of people is to correspond with Instagram support in the form of the main owner of the account. In this way, the offender contacts Instagram support and announces that the password has been leaked or the account information has been lost.
In response, Instagram asks him to write his request on a piece of paper along with a specific phrase or number, and while placing the text next to his face, to make sure that the email is actually sent by the original owner of the account. Send them a picture of the request.
In the end, after asking a few security questions about the time of sending the last post and the first Instagram post, it will give you the necessary characteristics to recover the account. In this method, usually, followers and people who have pictures of a particular state of people manage to access the victim's account. In addition, the lost account can be recovered in the same way.
Tip: So sometimes, be suspicious of people asking to send photos with certain moods.
How to prevent an Instagram account from being hacked?
If we want to mention this topic in a brief and useful way, you can prevent your Instagram account from being hacked almost 100% by following the tips below.
For this, it is enough to observe the following points:
Choosing a complex password with numbers and small and uppercase letters
Two-step password activation to log into the user account
Secure access to email connected to Instagram
Prevent people from accessing the phone number connected to the account
By following the simple tips above, you can forever forget about the hacking of your Instagram account.
To activate two-factor authentication, just go to "Settings" of your Instagram account and then set "Two Factor Authentication" to On.
In the next steps of logging into the account, in addition to the password, you will also be asked to send the code to the mobile phone number or the email linked to the account.
Conclusion:
In this article from SPY24, we intend to introduce you to some of the latest and safe ways to hack Instagram 2023 and teach you some of them so that you can make your account stronger and safer. Knowing these tricks will also help you have the knowledge to recover your account when necessary. For more training in this field, visit the blog section of the SPY24 website. In this article from SPY24, we discussed the different ways to hack Instagram accounts and taught you how hackers could hack people's accounts. Then we discussed how you could check your child's Instagram directs using the SPY24 parental monitoring application and observe and prevent healthy potential risks on the Internet. Understanding the ways to hack Instagram will give you the knowledge of how to secure your Instagram accounts and those of your children and friends. At SPY24, we always discuss various ways to secure your accounts, and by following them, you will be safe from any hacker. You can also read our other articles, such as Best Instagram Spy Apps.
Frequently asked questions about Instagram hacking methods.
In this section, we have discussed the frequently asked questions of users about Telegram and its hacking programs, and you can see these questions along with their answers.
Are the ads of the Telegram bot hacking Instagram ID true?
No, you will not be able to hack an Instagram account using a bot or Telegram ID. All the methods of presentation on the Internet have an extortion or advertising aspect, and none of them are applicable. Even your personal account information may be exposed.
Is it possible to view other people's Instagram messages without accessing their phones?
If you have installed the SPY24 family care system program on your child's mobile phone, you can easily monitor his communication with other people.
Is it necessary to root the device to control Instagram?
No, in the current version of the SPY24 program, it is possible to monitor without rooting the device.
Is the advertisement about the order to hack Instagram a lie?
According to the explanations provided in the Instagram account hacking methods section, people may be able to gain temporary access to other people's accounts by using the mentioned tricks. But none of these methods are 100% operational.
Does the SPY24 application cost money?
Due to the provision of a dedicated space for users to continuously collect the desired mobile phone information, using the services of this system requires paying a fee, but for more services to users, using some features of SPY24 is free for 30 days, and it is enough after Create an account, send a message to online support for this issue.
What is the monthly subscription price to use SPY24 services?
The subscription price for one month of using the SPY24 services varies depending on the type of subscription, which can be seen in the SPY24 tariff section.
Can we hack our wife's Instagram with SPY24?
No, this program is only a monitoring program for the management of children under 18 years of age, and it is not designed to control a spouse, girlfriend, sister, or brother. If any violation is observed, the user account of the wrong person will be blocked.
Why should we know how to hack Instagram?
One of the most critical and influential tests you can take to avoid being hacked on Instagram is to know different hacking methods and try not to be hacked by these methods.
What methods are there to hack Instagram?
The famous and well-known methods of Instagram hacking are password hacking, cookie hijacking, and social engineering, which we will learn in this article.
Is there any software to hack Instagram?
Yes, there are various tools and software for hacking Instagram, and you can learn about two of the best ones in this article.
Is there a way to increase the security of Instagram?
Yes, you can make your Instagram unhackable by increasing your security against hacking methods and doing elementary things.