Pumpic Parental Control App Review: Have you ever wanted to see what your kids are up to? Are you one of the sensitive parents who are worried about how long your kids are on the Internet? 
Nowadays, it seems that children are glued to their cell phones. Whether they are playing Online games or they are chatting on Social media, online predators and cyberbullies are there to take advantage of them. Many parents started using parental control apps to protect their teens against these online threats. Pumpic is a unique monitoring app that you can use to protect your family member, especially teenagers. Pumpic is not been working since 2018; the company was bought by a web watcher.
In this post, you will read the review about the Pumpic features and SPY24.
| | |
| --- | --- |
| Android | Yes |
| iOS(iPhone/iPad) | Yes |
| Website:  | https:// pumpic .org/ |
| Domain Age: | 2002-04-20 |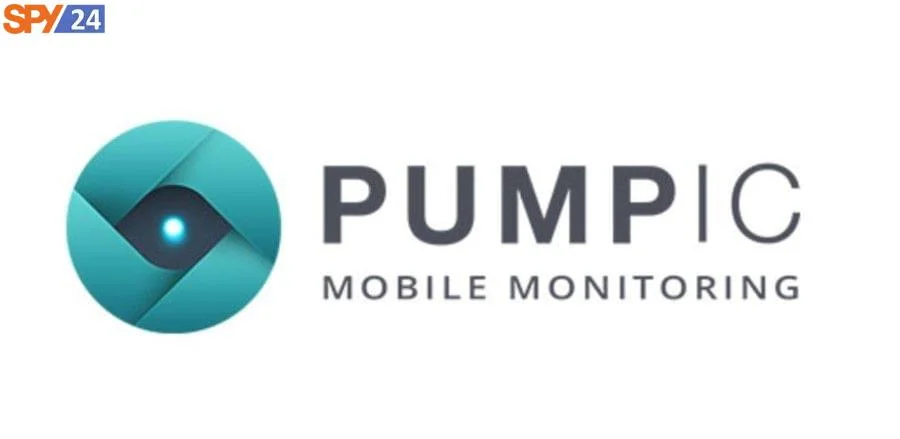 What is Pumpic?
Pumpic is a parental control app that launched in 2012. The official website is https://pumpic.com/ .the app is designed to help parents monitor their kids' online activities. It contains many restrictions, so parents can install it on their kids' smartphones or tablets to monitor them.
Customers from around the globe purchased this app, including Canada, France, Germany, Great Britain, Brazil, Australia, and also the united state of America. Pumpic is compatible with Android version  2.2 to 12 and iOS 6.0 – 14.0 (iCloud), and it supports many smartphones, including LG, Samsung, and ext . you can check on the website to see all models (https://pumpic.com/compatibility/). As we mentioned above, the company was bought by a web watcher in 2018.
Why should parents use Pumpic?
This parenting app can be installed easily on the targeted device and then parents can start monitoring their kids through a PC, smartphone, or tablet. Not only is it user-friendly but also efficient, they can get to any information they want by just pressing a few clicks. Pumpic offers various features which give parents many options to choose the way they want to monitor their kids. Following we will review the functional features of this surprising app.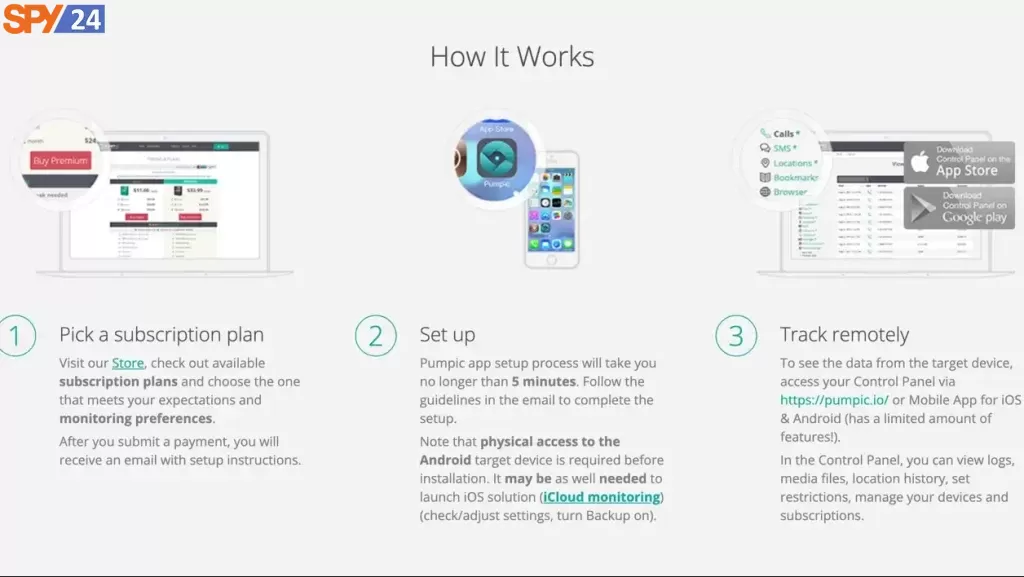 What are Pumpic features?
We will see the various features of Pumpic. You can sort the messages by date, plus you can search all texts and see the history of even group messages. This app will also let you see the deleted messages on Android. You could view them if the deleted message was sent or received in less than five minutes. And on iOS, you can go to the backup to iCloud. Following, we will see features working on Android and iOS and on both of them: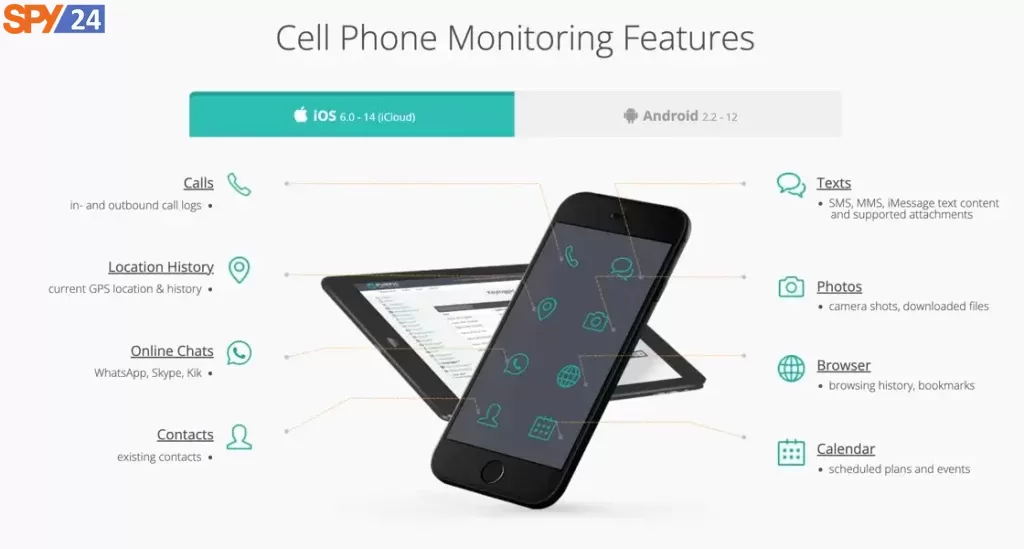 Pumpic features On Android and iOS:
View Bookmarks (up to iOS 8.4.1)
Monitor Skype (up to iOS 8.4.1),
Pumpic features on  Android
Pumpic features on IOS 
View Notes(up to iOS 8.4.1)
How does Pumpic work?
If you want to track the device without jailbreaking you should use iCloud on iOS devices(iPhone, iPad, or iPod Touch) you just need an iCloud login and password so you could connect to the control panel, and if the device is Android, there is no choice than rooting. You have to have physical access to the device and install it manually. After installing the app you can go to the control panel and start monitoring everything you want.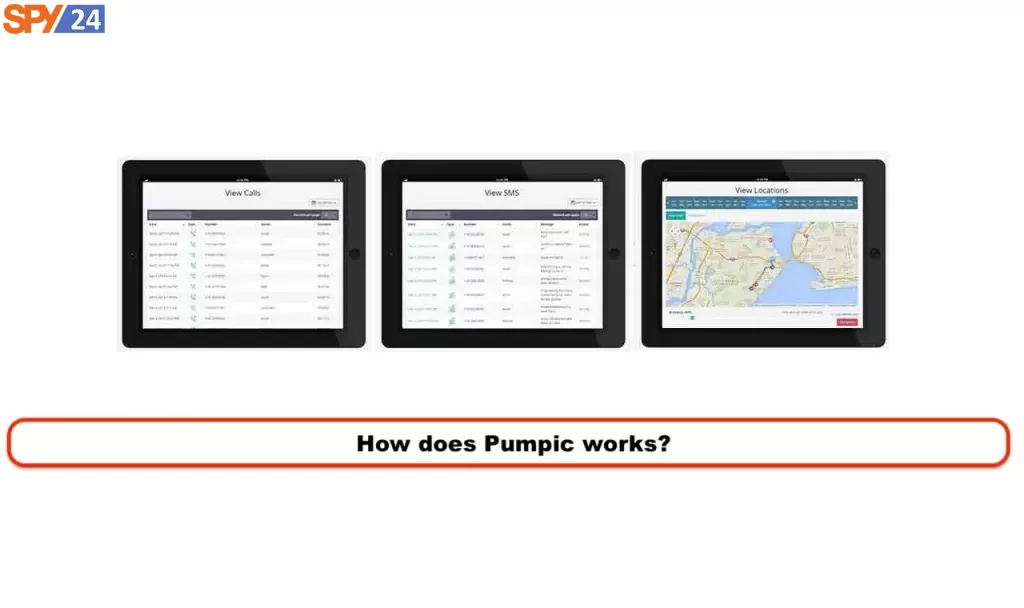 Please note that the Android basic subscription plan allows you to monitor up to 700 calls and 300 SMS every 30 days. By upgrading to Premium or additionally ordering, you can have access to everything unlimitedly. You can add many devices to the control panel but for each subscription, one device can be assigned. If you want to block a number, you can add it to the Block list under the setting tab. Every attempt to reach the targeted phone would be blocked, and the caller would hear busy tones.
Installing Pumpic Mobile Monitoring
In less than 5 minutes, you can pick a subscription plan and follow the instruction that has been provided in a subscription email and install the app; you can start monitoring by going to the control panel. If you have any problem, the Customer support team will help you out.
Pick a subscription plan.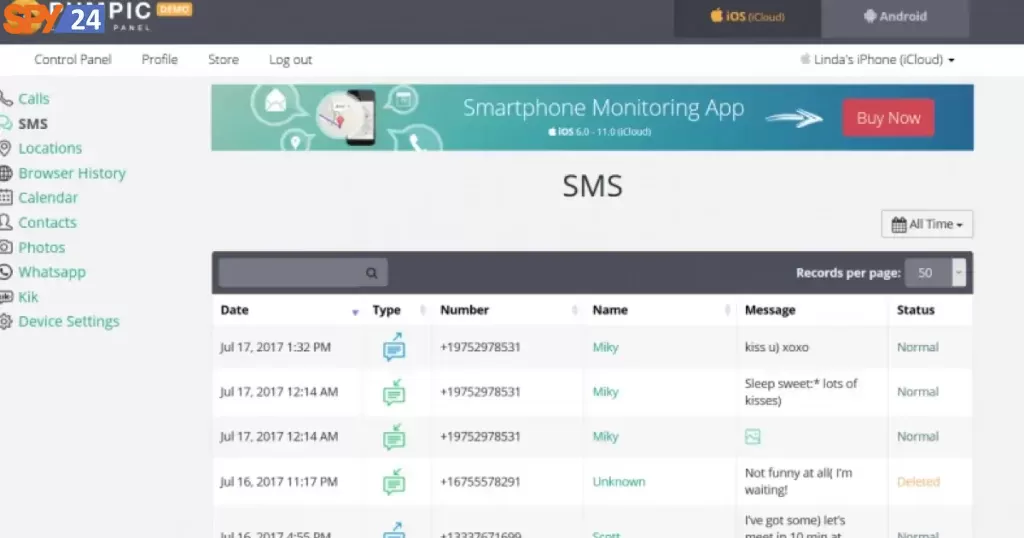 Uninstalling Pumpic
If you want to uninstall the app, after running the app, go to the setting and tap the Delete button. For uninstalling on Android devices, you should go to Settings, security, and Device administrators and uncheck the box next to the app. Finally, get back to settings, Apps. com. Pumpic and Uninstall.
If your service is iOS, you should go to Cydia and then Click on Development API (http://ios.loadapps.org/) in the source. Choose all packages and then update. You will see modify enter the remove the app will be uninstalled.
Updating Pumpic
The data is updated every twenty minutes. On iOS and rooted Android devices, updates will be run automatically. There are two ways to update the other Android devices. You can tap the update button on the targeted device, or you can go to the control panel for updating.
How much does the Pumpic cost?
The price of an iCloud subscription starts from $14.55/month for 6 months, and an Android Basic subscription is $7.33/month for 6 months. Various payment methods are available including Visa, MasterCard, PayPal, American Express, Discover, and Novus.
Pumpic App Pors cons
Pros:
Pumpic offers a 7-day free trial.
It is perfect in terms of compatibility.
Cons:
Call recording and listening to phone surroundings are not available.
The website is only in English.
What is SPY24?
The SPY24 is a fabulous controlling app that offers customers a month free trial. This amazing app provides you with various options to monitor, including monitoring calls and texts to social media which we will review in the next section.
As children are spending most of their time on social platforms, parents need to track them to take necessary action in case of any probable inline threats. Installing  SPY24 would let them monitor everything on popular social media. Following, we will review the most popular of them.
Facebook is one of the most popular platforms all around the globe. By tracking Facebook, parents can view all chat conversations with exact dates. It is also possible for them to screen-record all of the exchanged content. They also have access to voice messages and calls through Facebook Messenger.
The most popular social network platform in the case of the photo also video sharing, engaging many people around the world. Monitoring this platform, parents would be able to read all sent and received text messages and share links in Instagram Direct. The app enables them to see Instagram followers of their kids so they would know their online friends. They can even see who commented on their kids' posts and also people who are often tagged in their posts.
TikTok tracking features of SPY24, parents would be able to read all exchange files, including text, images, videos, and documents. Plus, you can see who likes and comment on their posts. Besides, you can see their followers.
Installing SPY24 will let parents see all tweets, followers, and followers of their kids. They can also see the exact date and time of every tweet so they would know their kid's friends on this platform.
By using SPY24, parents can monitor all activities on WhatsApp, including all call texts, multimedia files, voices, and any other exchanged documents.
Parents can access this cloud-based messenger profile and track all conversations through this social media and monitor all messages, contacts, images, and videos with the SPY24.
Snapchat is one of the most amusing messaging apps that has engaged many teenagers. Various filters and lenses make this app popular among them. SPY24 will give you access to monitor all saved snaps, media, and chats with the exact time and date of snaps.
SPY24 will give parents to have access to all chat, photos, and video conferencing, plus their contact list along with their name, number, and profile photo.
SPY24 will let you see all incoming and outgoing messages through iMessage, so parents can see all photos and videos that their kids and their friend shared.
SPY24 will let parents see all photos and videos on the Android or iOS smartphone. It helps them to take the necessary action to stop them see inappropriate content that would hurt them.
Parents can use this essential feature of SPY24 to monitor the program their kids have installed on their smartphones and see if they are inappropriate or not. So they can block them if it is harmful. For example, many addictive games have negative physical and psychological effects on kids. In less than a few minutes, they can delete or block them.
4-Monitoring web browsing and bookmarks
SPY24 will enable parents to track all browsing activities of their kids so they can inform them about possible threats that online predators can cause. It also lets them control how much time their kids are spending on the Internet. By seeing bookmarks, they will figure out the topic they are interested in. 
5-Monitor Phone Calls and Messages
By monitoring Calls and Messages, parents would be informed of all Incoming and outcoming calls from their children, so they will be updated about their new friends and see who they are calling and texting most.
6-Location Tracking
Location tracking of SPY24 would let parents track the live location of their children, so they can always reach them in case of necessity.
SPY24 App Pors cons
Pros:
If you want to check it before buying it, The app offers its customer a 30-day free trial which is by far more than the other apps in the market.
The database of SPY24 is considered to be one of the most powerful ones.
Easy installation instruction has made it popular among users.
SPY24 offers more social media than other apps.
The official website is available in multiple languages
Cons:
If you want to monitor social media, you should go for a full subscription.
How much does SPY24 cost?
Various packages on Android, MAC, and windows are available in the following table:
| | | |
| --- | --- | --- |
| Android Packages  | Windows Packages | MAC Packages |
| 1 month – $0  | 1 month – $25 for  | 1 month – $25 |
| 3 months  – $50 | 3 months – $46 | 3 months – $46 |
| 6 months – $76 | 6 months – $60 | 6 months – $60 |
| 12 months – $120 | 24 hours – $0 | 24 hours – $0 |
Conclusion
We highly recommend you check SPY24 for the free month.No other parental controlling app offers free 30 days trial. Besides, the website is available in multiple languages, which makes it a lot easier for users from different countries to check out the various function and purchase it. We hope you find this article in SPY24 useful! You can also read our other articles, such as the best phone tracker.
FAQs:
Is it legal to use Pumpic?
Yes, it is. You can install Pumpic on your own and your children's devices. However, for tracking another phone, you should have their permission.
Can I install the Pumpic remotely?
To install it on Android, you need to have physical access to the smartphone. However, for iOS devices, you do not need physical access.